DIY Paneled Door under $30
DIY Paneled Door for under $30 yes please! We are going to share all the details so make sure to follow along!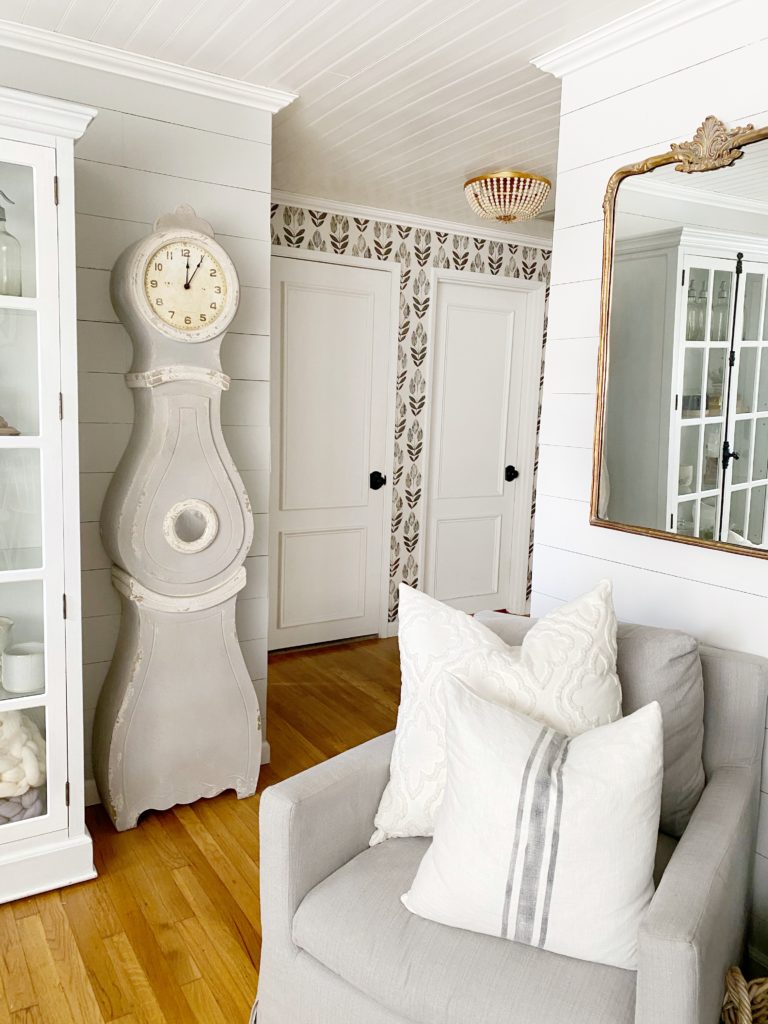 I shared before HERE how much we love transforming our boring old paneled doors and we may have an addiction and did them all! It is crazy what a difference it makes in minutes and under $30! Let me show you how we did this DIY Paneled Door for under $30.
Now that you see it all finished, lets begin to transform your doors!
First we went to The Home Depot and picked out our trim, we used approximately 16 linear feet for each door, and of course we bought extra since we were doing so many doors. There are so many different ways to upgrade a door, since this door sits on the inside of the door frame this was the only way for us to add trim without making major modifications.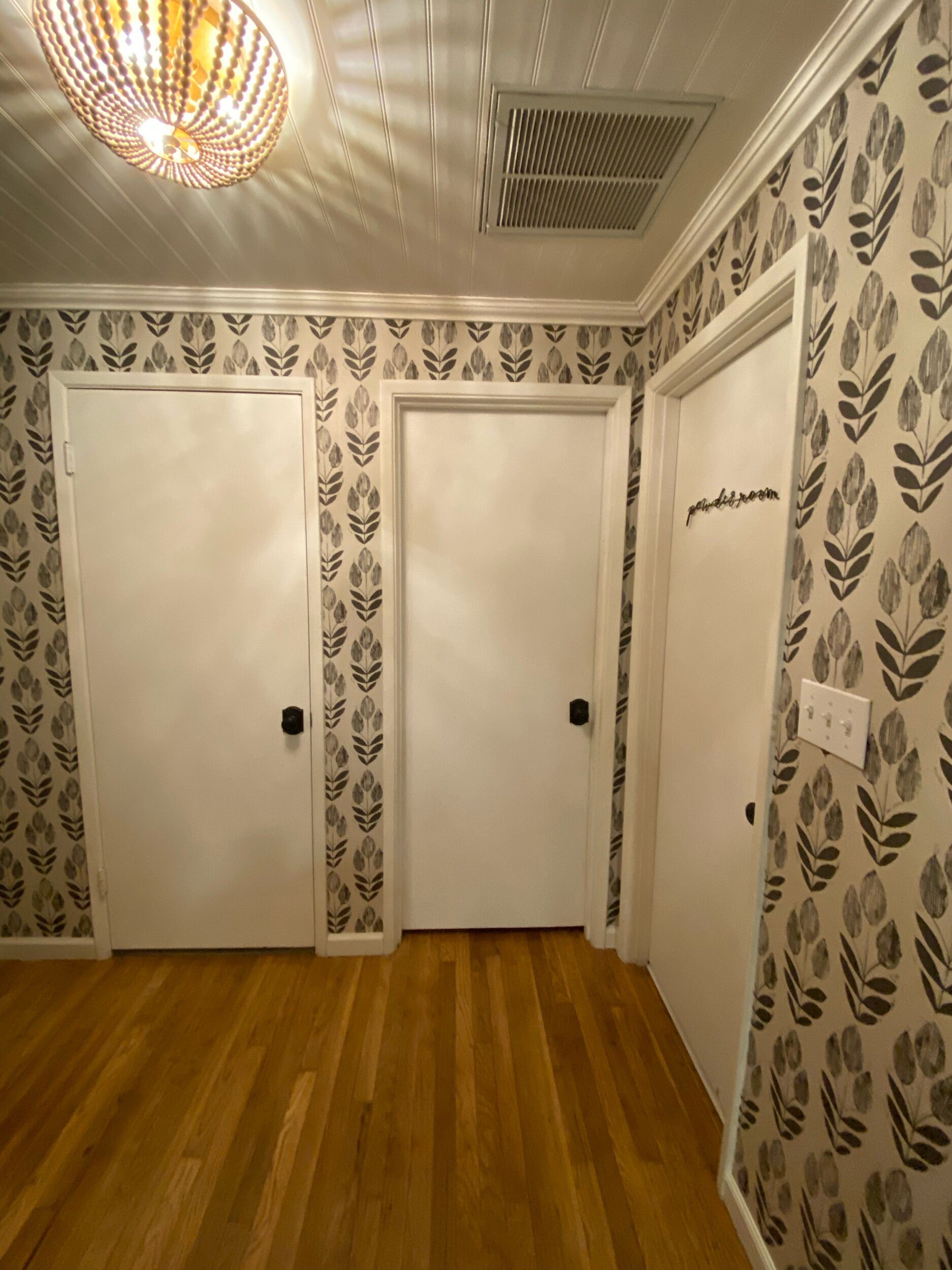 Here are the boring old hollow panel doors, and let me show you how easy they are to transform!
Supplies you will need:
Pencil
Level
Brad Nails
Brad Nailer
Miter Saw
Measuring Tape
We outlined where we were placing the trim in pencil, and really that would be enough. I taped it in blue painters tape so you could really see our vision.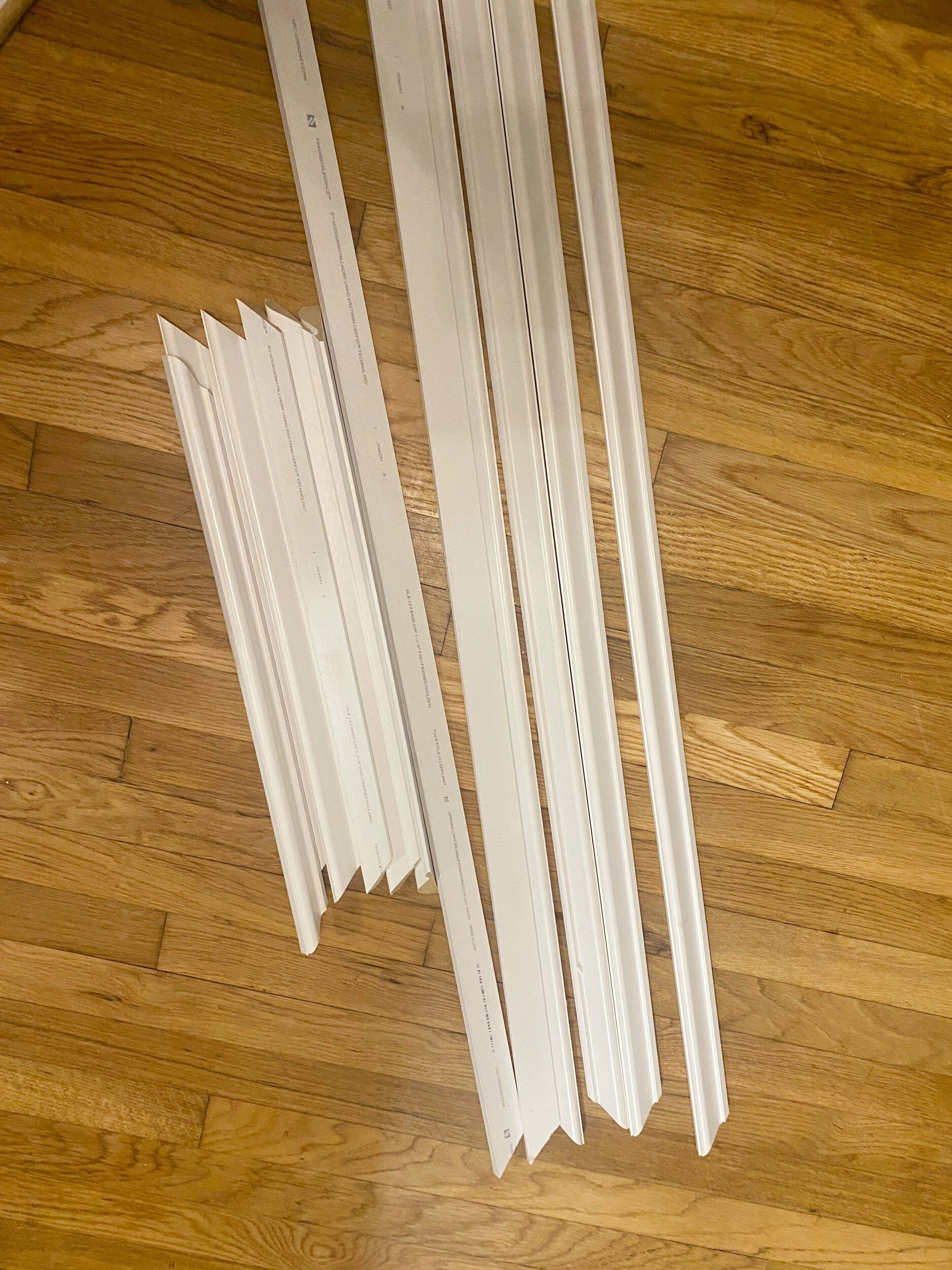 There are many types of trim you can use, we found this base cap at The Home Depot and it was just what we were looking for! We cut each piece and it was time to install!
Let's fast forward we did these two doors so you can see the difference now let me show you the last one!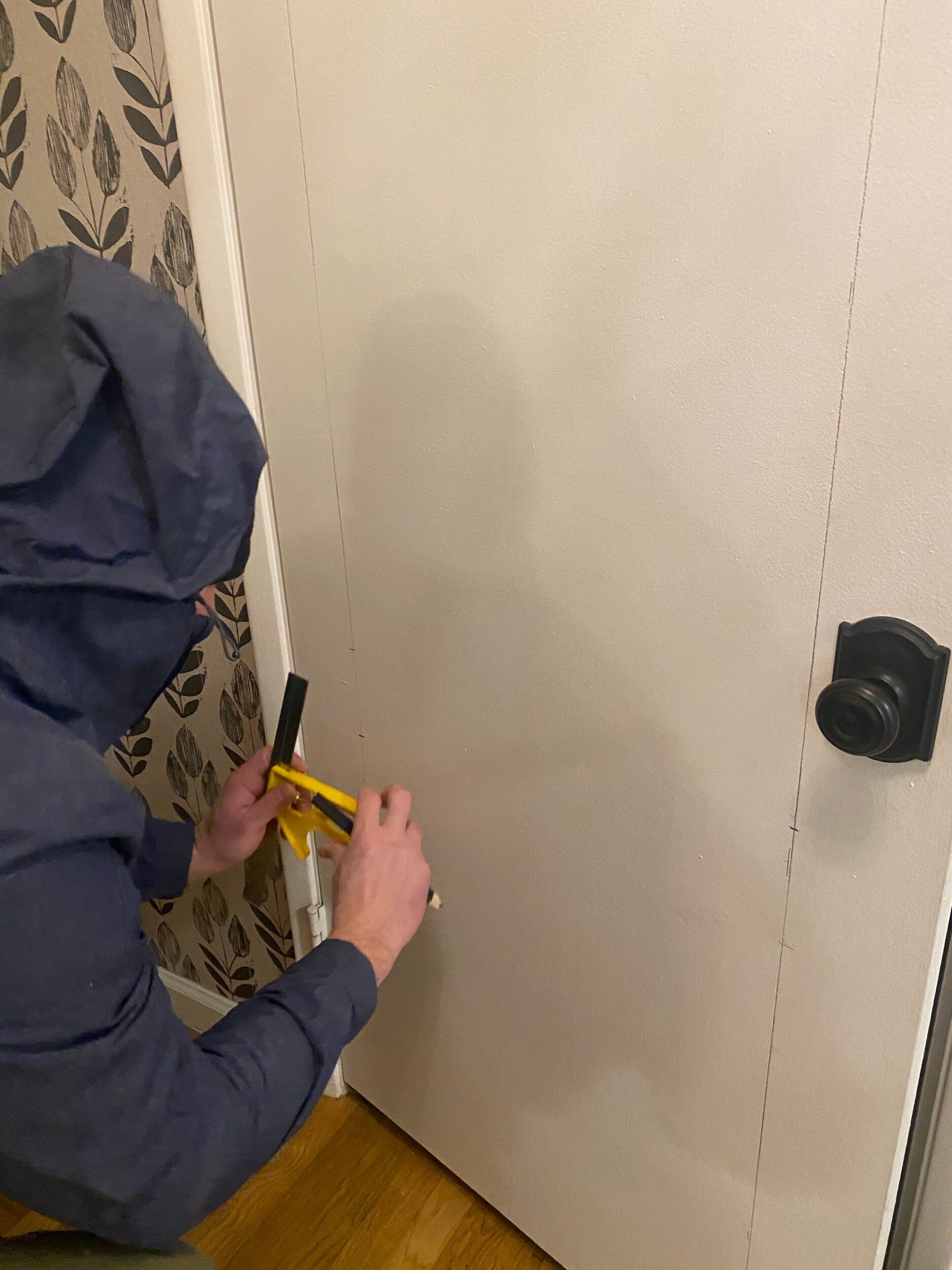 If you mark your lines first with a pencil and level it makes it easier to just use the brad nailer and attach.
You can see a step by step at the bottom of the post HERE or Check out the video below :
Isn't it amazing to see the before and after? If you do this make sure to tag me on instagram HERE!
PIN THIS IMAGE FOR LATER :