How to make a DIY Pea Gravel Patio
Have you wanted to add a pea gravel patio? We wanted to add an additional seating area to our backyard without using cement and we are so happy we did! Let me show you how we transformed this space!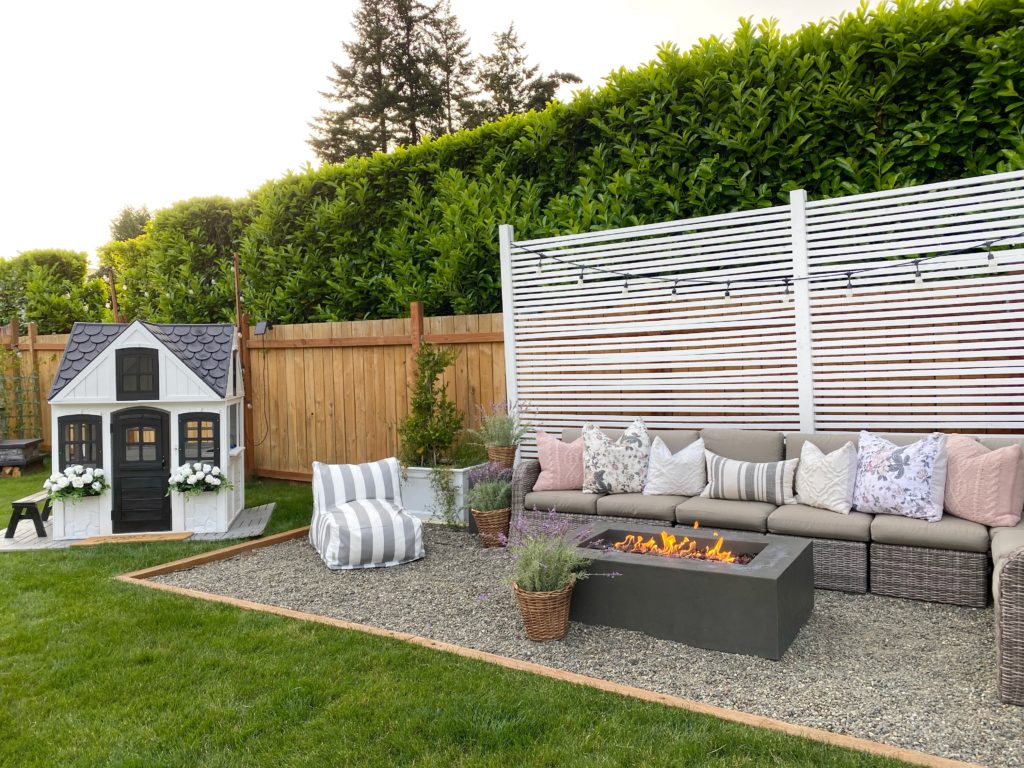 Before we get started, I guess we should say we started with a blank slate and a lot of work that went into it. I will be sharing more of the details throughout the post and on other blog posts.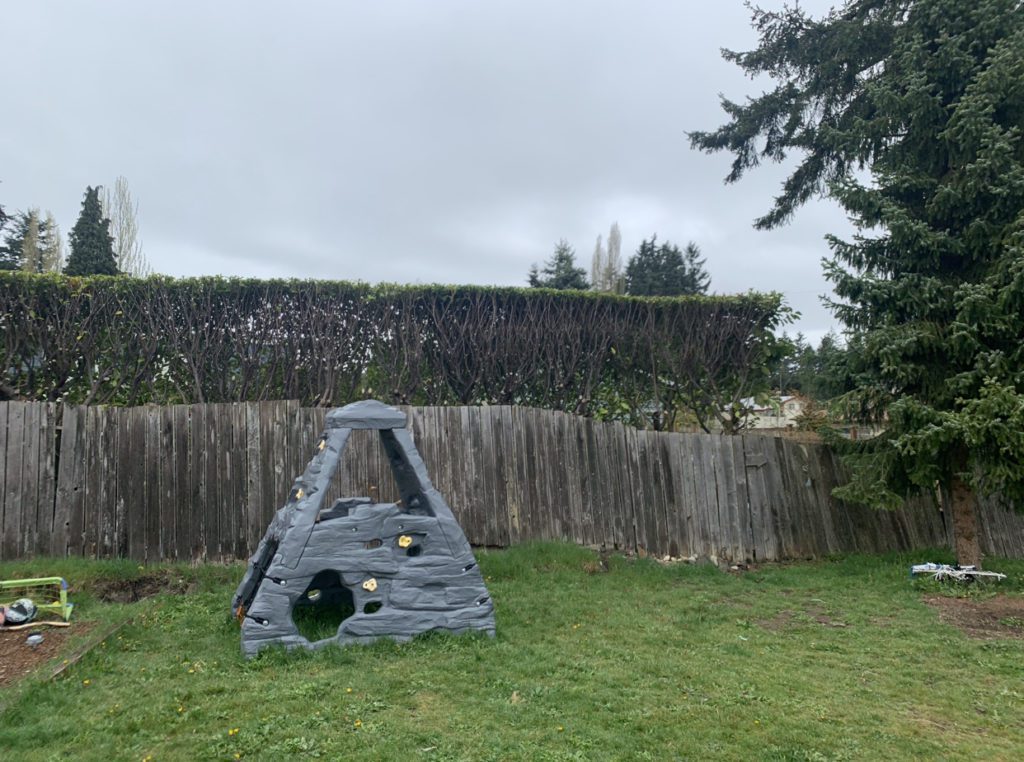 Here are the photos of right before we started on our backyard project, the funny thing is we were going to just build this pea gravel patio with the fence as is. We started leveling the ground, down came the fence and it all turned out just right!
Now let's get to this project :
SUPPLIES NEEDED:
PEA GRAVEL: We got 2 yards but I would have ordered 3
( You can get from your local hardware store -but we found it cheaper to get in bulk from a landscaping supply)
LANDSCAPING FABRIC
4x4x10 PRESSURE TREATED LUMBER – 2
4x4x8 PRESSURE TREATED LUMBER – 3
SCREWS
SPIKE NAILS
HAMMER
LEVEL
SHOVEL
WHEELBARROW

* First measure your space accordingly and figure out your size and plan for it this is just the supplies needed for our space.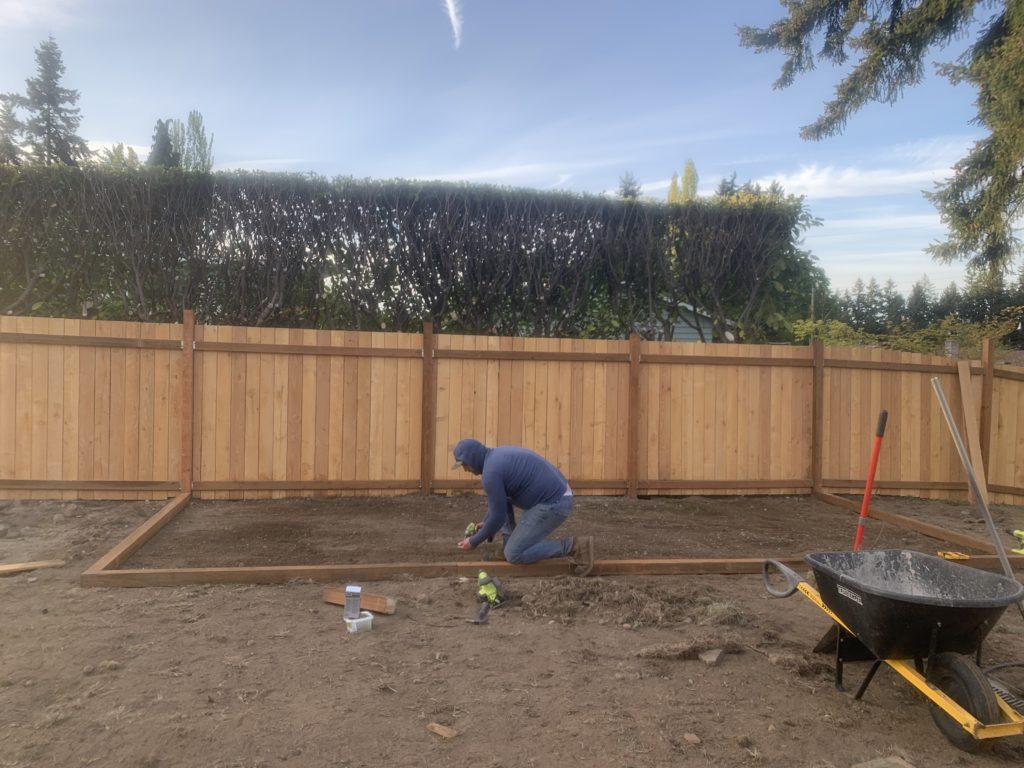 HOW TO MAKE A PEA GRAVEL PATIO:
1.After you have measured your space, make sure it is flat and level so your wood can be laid down. As you lay down your 4×4's use a level before you attach them and nail them down.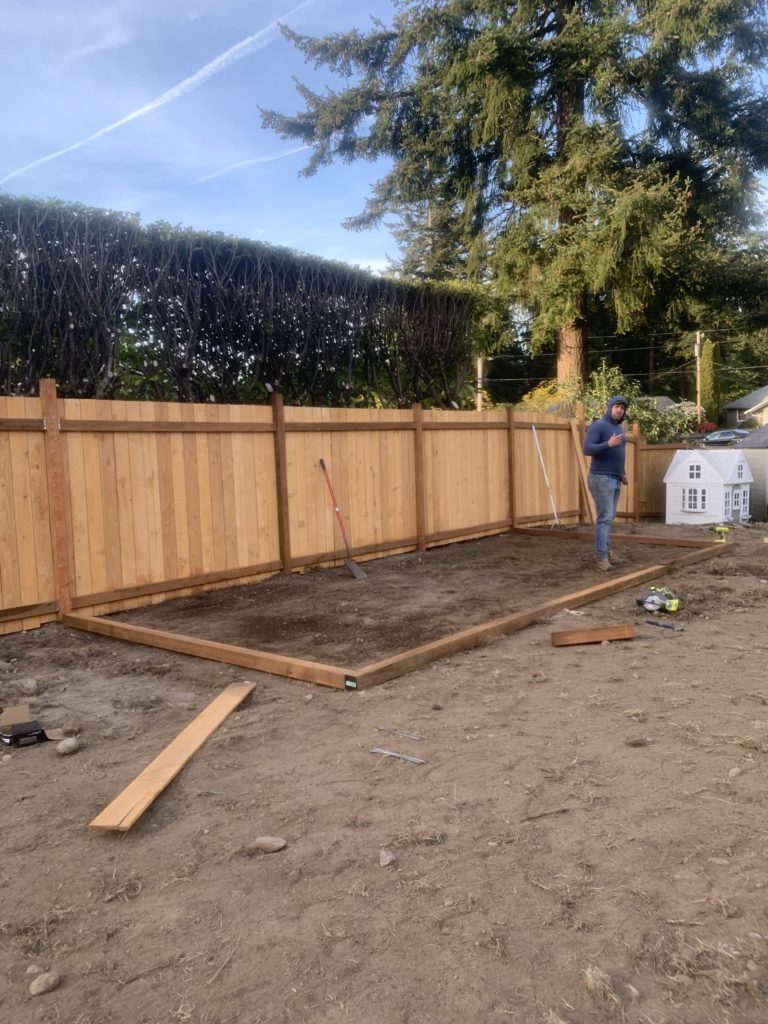 2. Once it is level you can start attaching all the pieces. We used screws to hold in place and the nails to attach to the ground.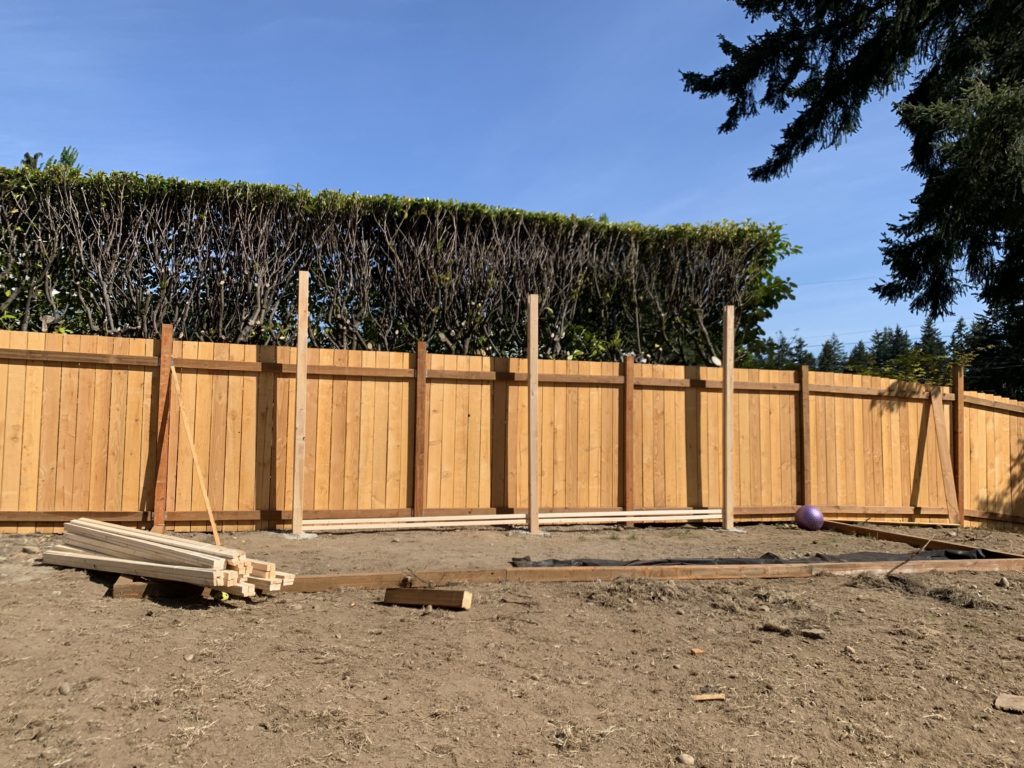 You can see here, I was starting another project. I made this Privacy Screen you can find HERE. We wanted the space to feel like its own area, and eventually our neighbor is taking down our favorite hedge.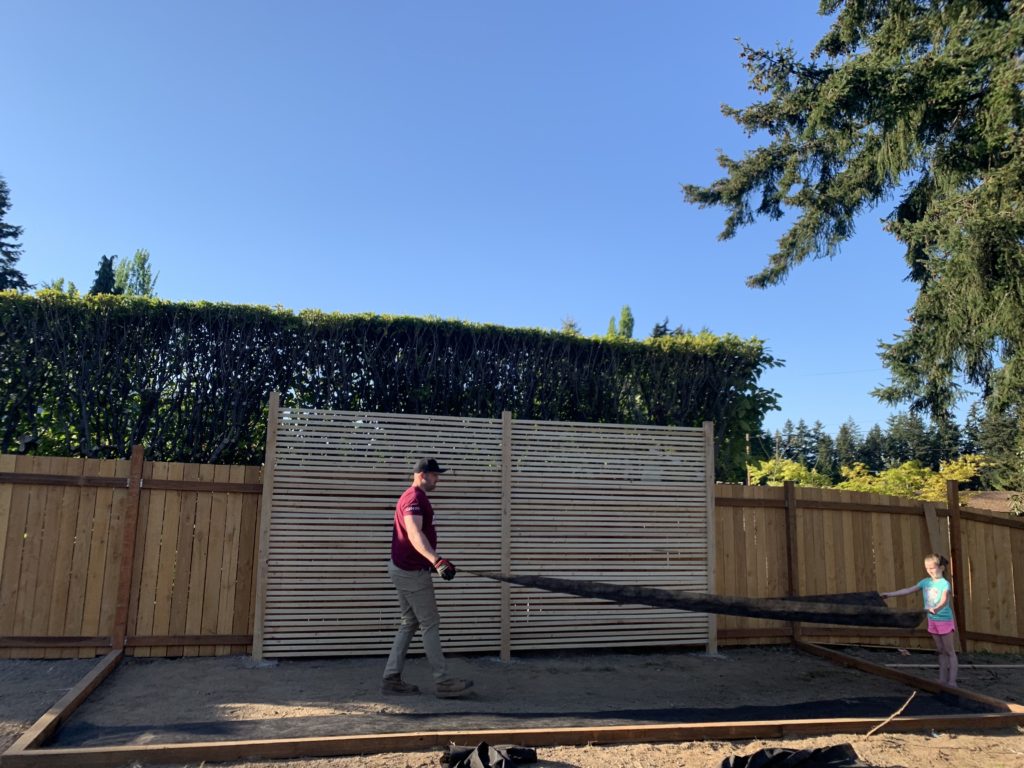 3. Now that I completed my privacy screen it was time to finish up this pea gravel patio. It was time to lay the landscaping fabric and teamwork is always dream work!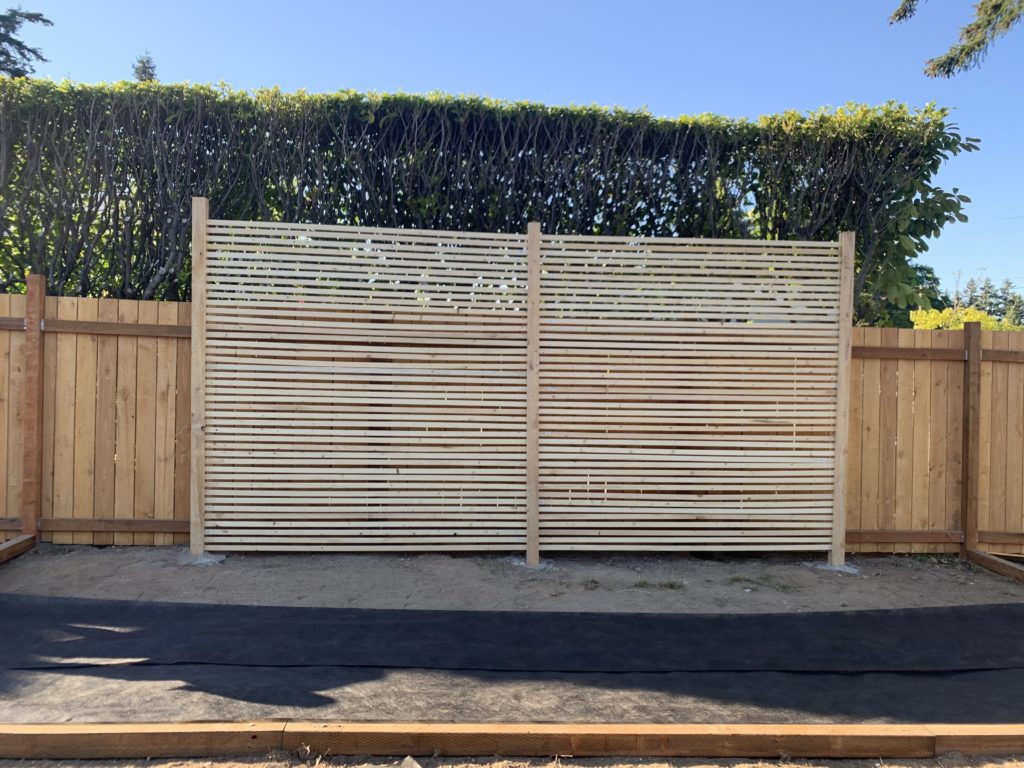 We made sure to overlap this landscaping fabric so we didn't have anything growing through.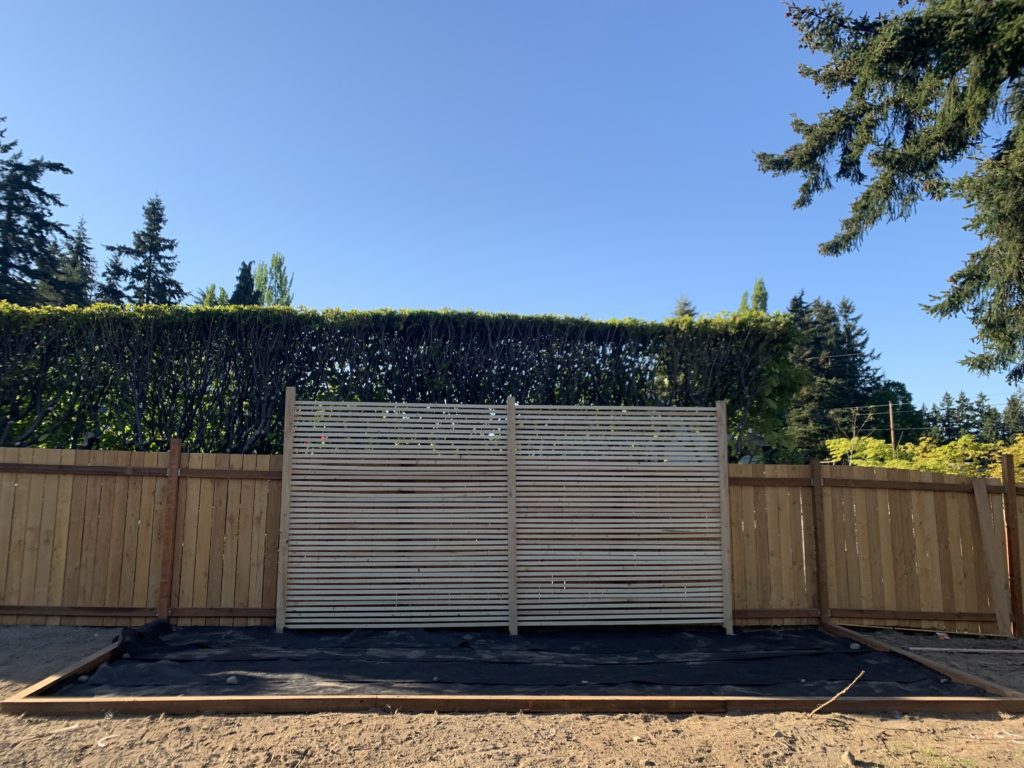 Now that all the landscaping fabric is put down it is time for the last part!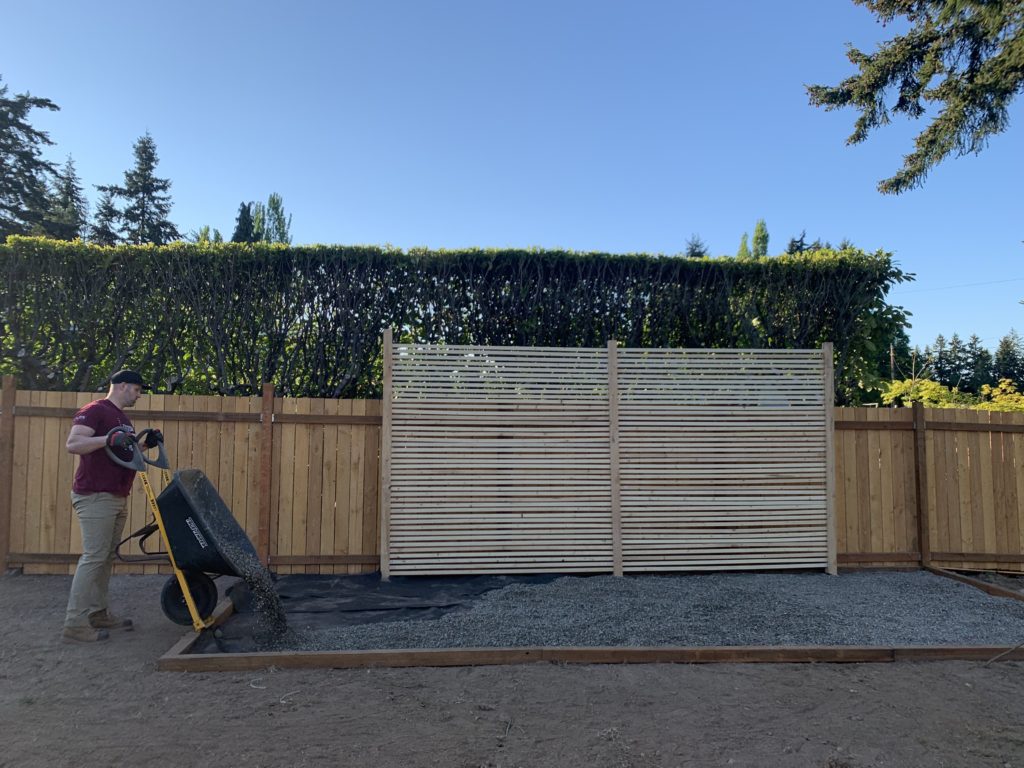 4. Time for loads and loads of pea gravel! Thank heavens for wheelbarrows!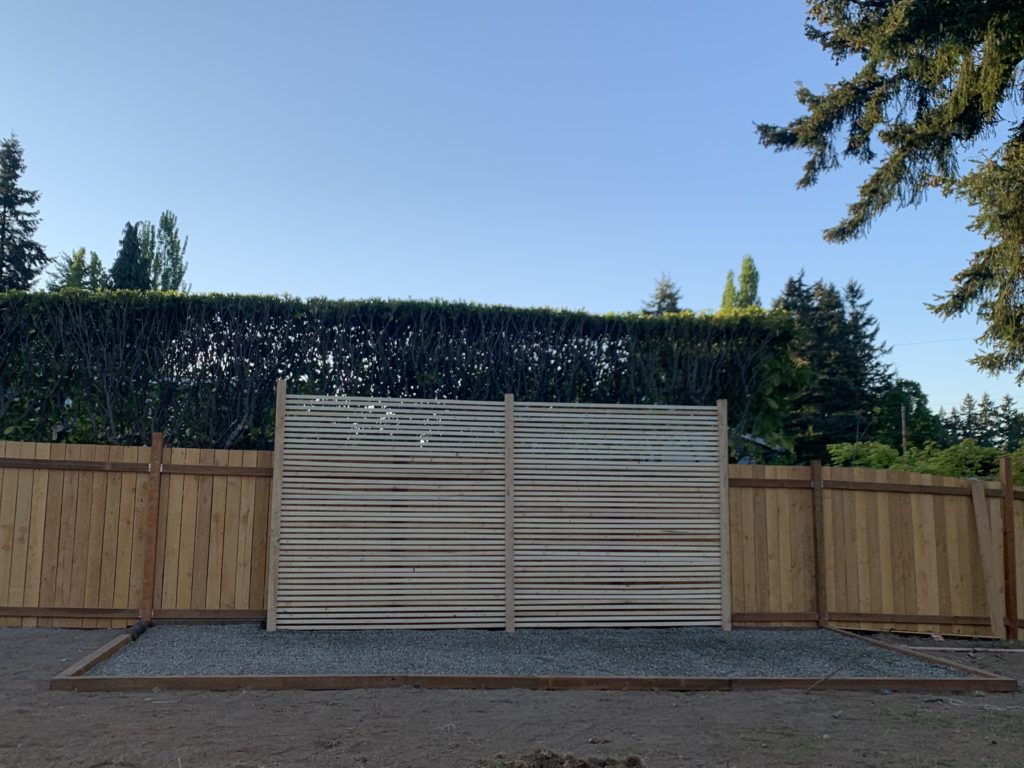 After you put all your pea gravel down, you will want to smooth it all out using a rake. Now it's time to enjoy!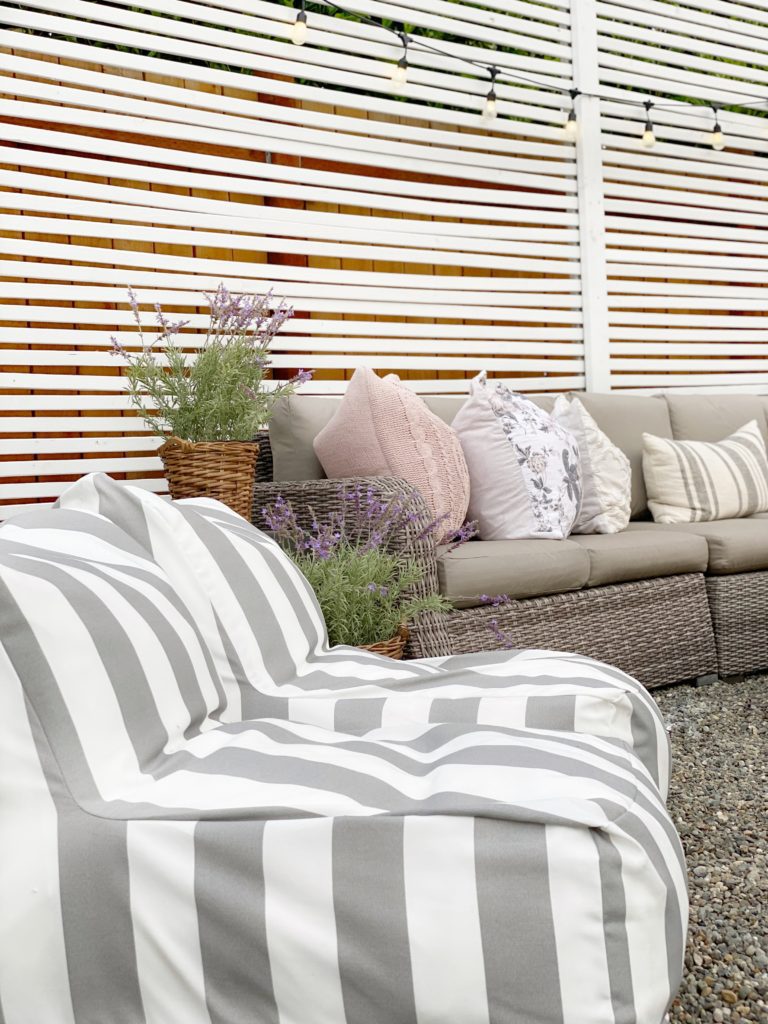 I get questions all the time on this space, let me go over a few!
Do you like walking on the Pea Gravel?
Yes, we all go bare feet on it, even the kids!
Does the Pea Gravel get all over?
Honestly, when we first got it I thought our youngest would throw it all out. The kids do play with it all the time but they know not to get it outside the lines.
Is there a lot of upkeep with the Pea Gravel?
There really isn't. The only thing to do is rake it. I would suggest getting enough the first time. We knew we would need more and now that its shifted its time to add some!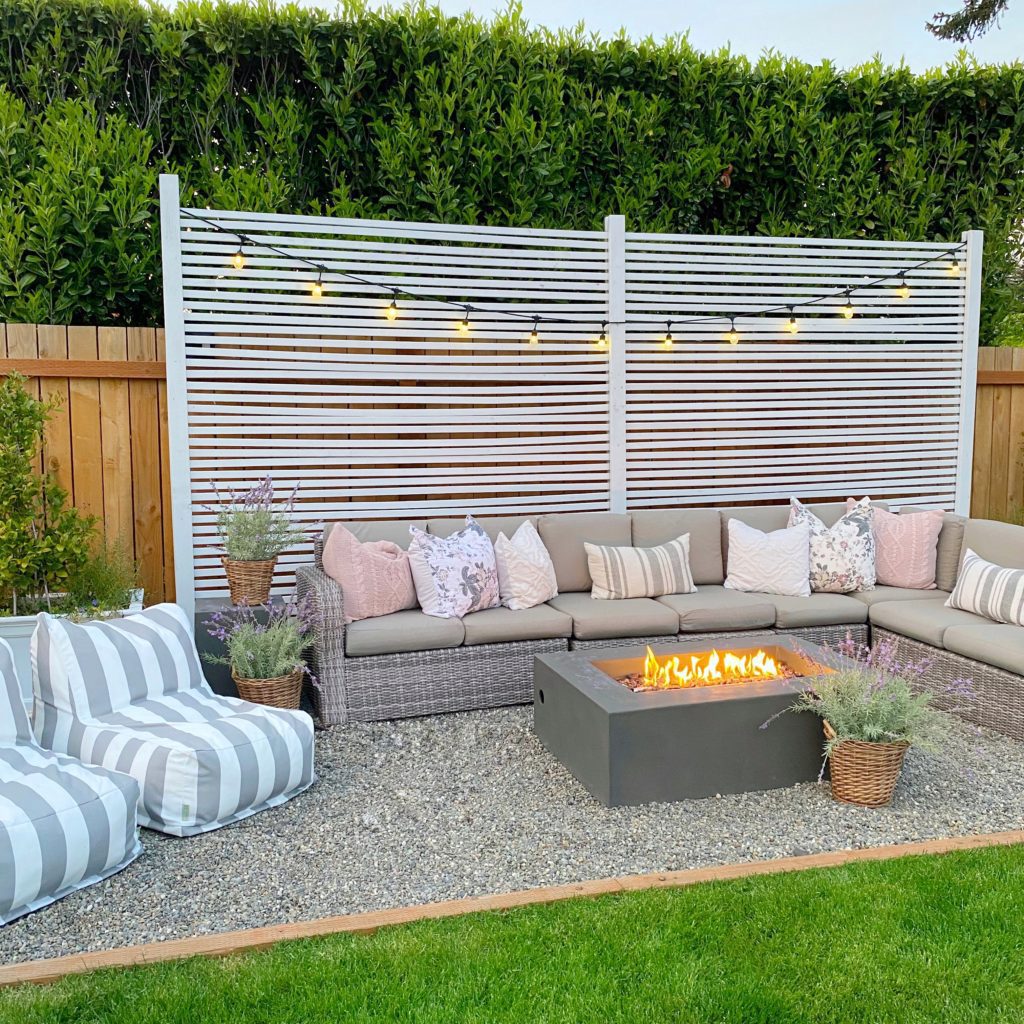 I hope you enjoyed seeing this project that we love so much! It is such a favorite we will be adding another one in our yard soon – so stay tuned!
TO SHOP THIS SPACE: