DIY : How to Build Monkey Bars
DIY Monkey Bars = dream come true! Today we are going to walk you through how we built this, and stay tuned because its not done yet!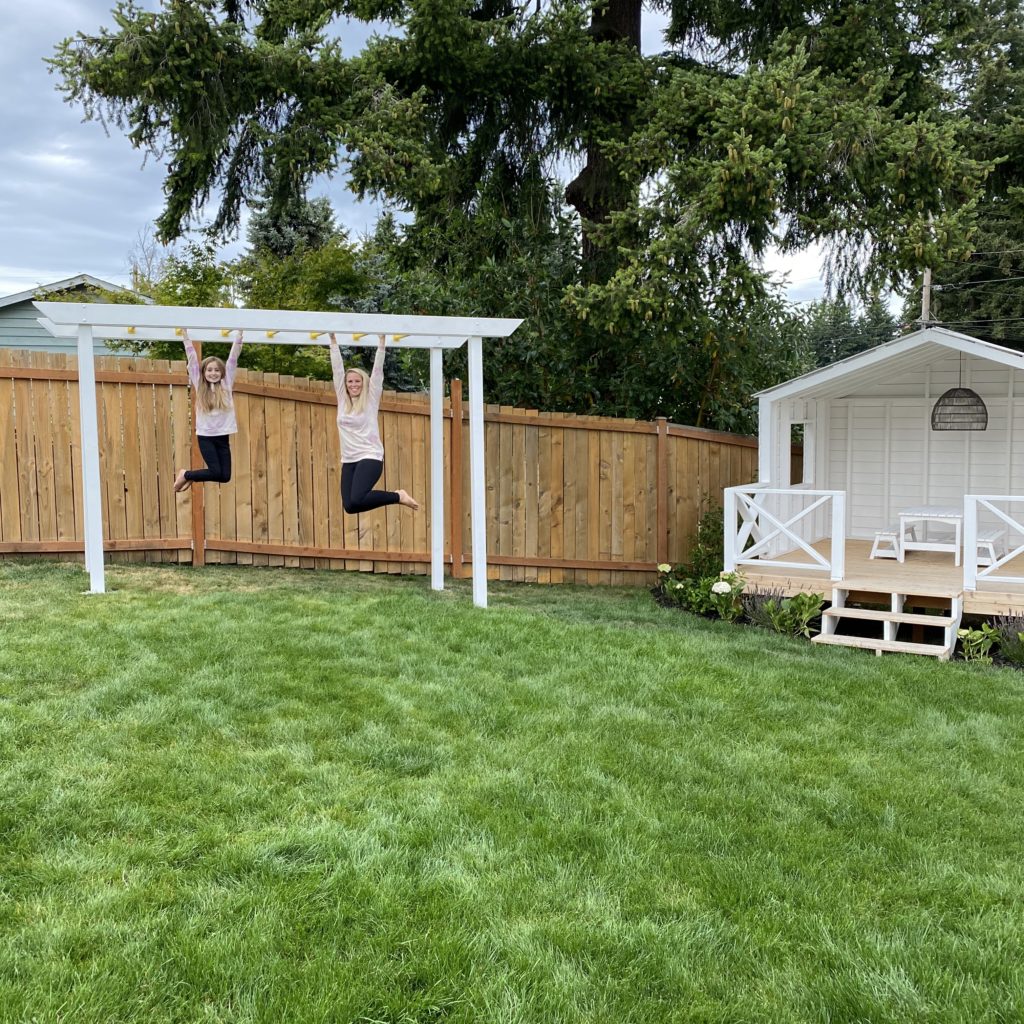 With all that's going on this year, we have wanted to give our kids a bit of normalcy and we have been transforming our backyard for all of us to enjoy.
At school Zoe's favorite thing to do is the monkey bars and it was just what this spot needed!
I am going to share with you how we built this and all the supplies so you can make it at your home. Did I mention it doesn't need a lot of space either!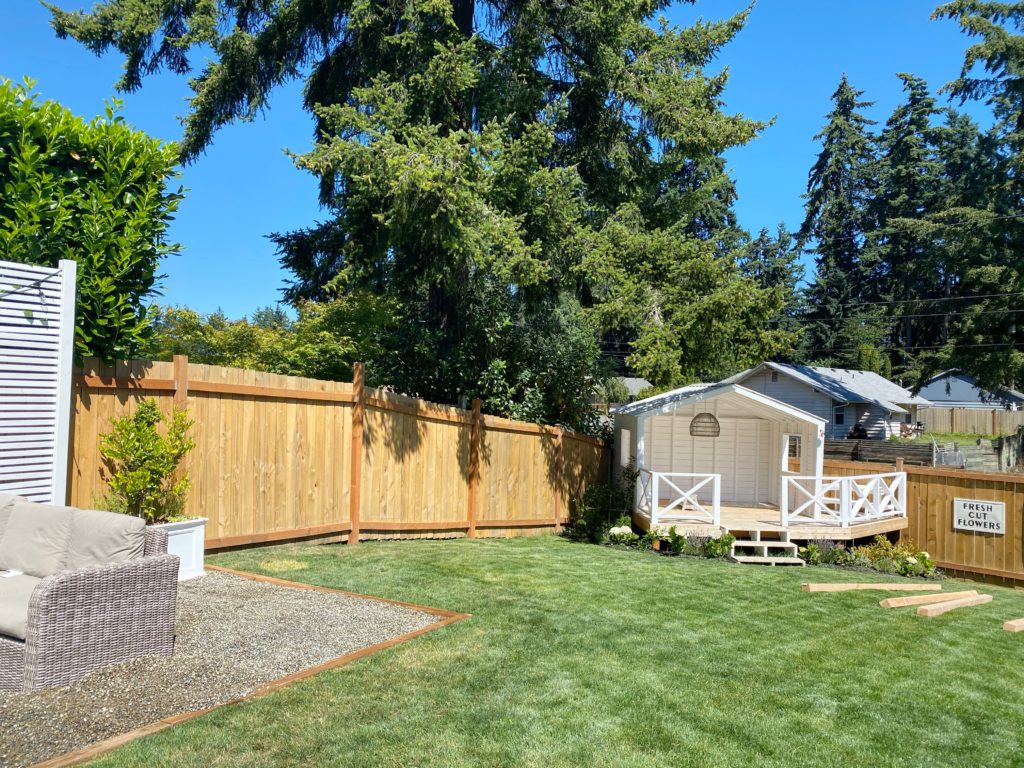 Now let's start where we left off, here is a little before.
SUPPLIES :
4 – 4x4x10
2 – 2x6x12
5 – Bags of Cement
Monkey Bars – HERE
Bolts, washers
Paint + Paint Supplies
Sandpaper
TOOLS USED:
Level
Tape Measure
Sander
Circular Saw
Drill
Saw Horses
Pencil
Gloves
Safety Glasses
Post Hole Digger
Wheel Barrow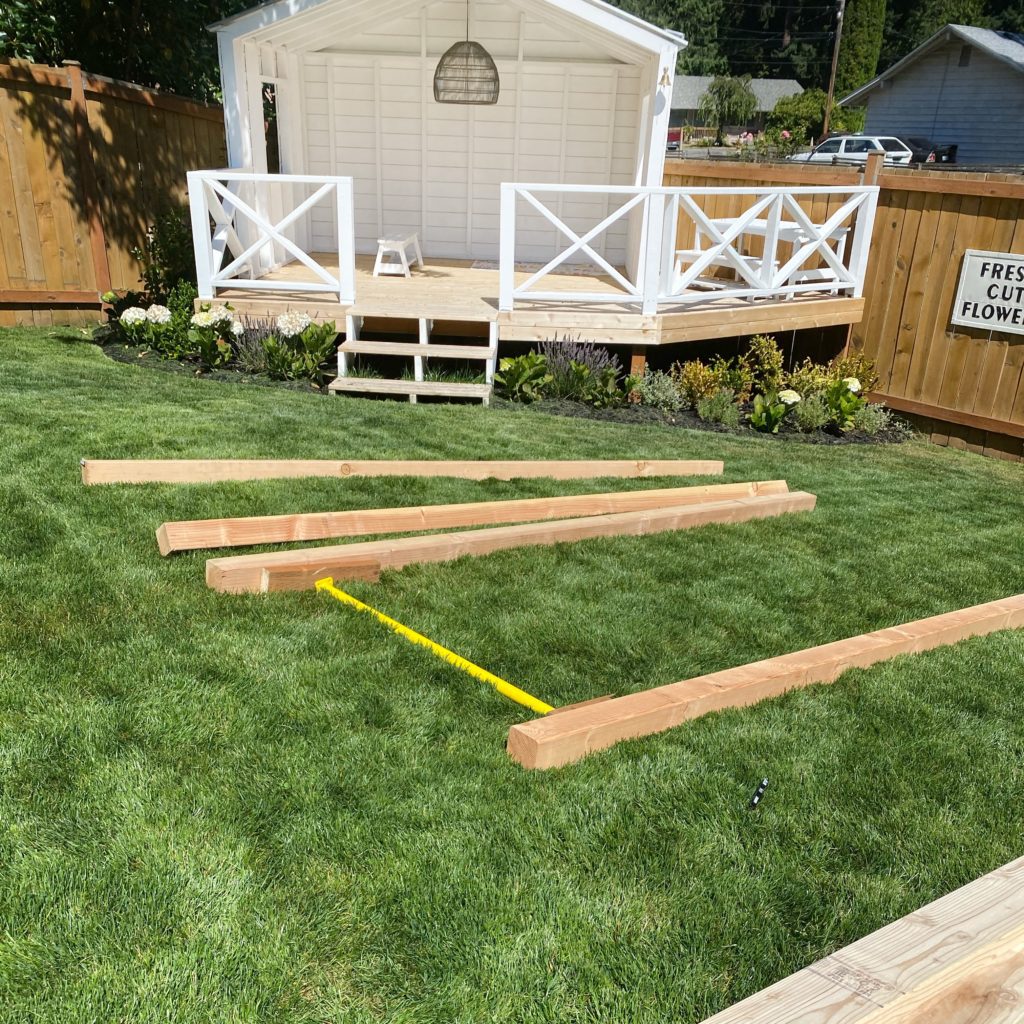 First we used the monkey bars to measure how far apart we should put the fence posts.
Time to dig for the posts! Since we needed the wheel barrow – using a black garbage bag for the win!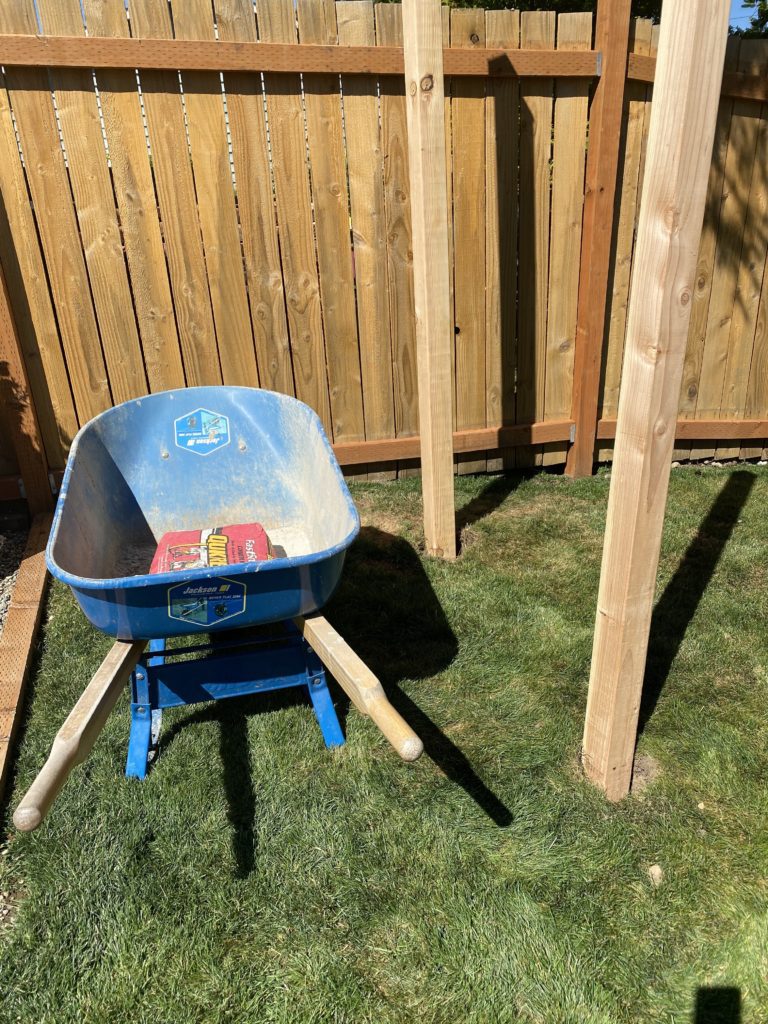 Cement time! Mix it up and pour into the holes.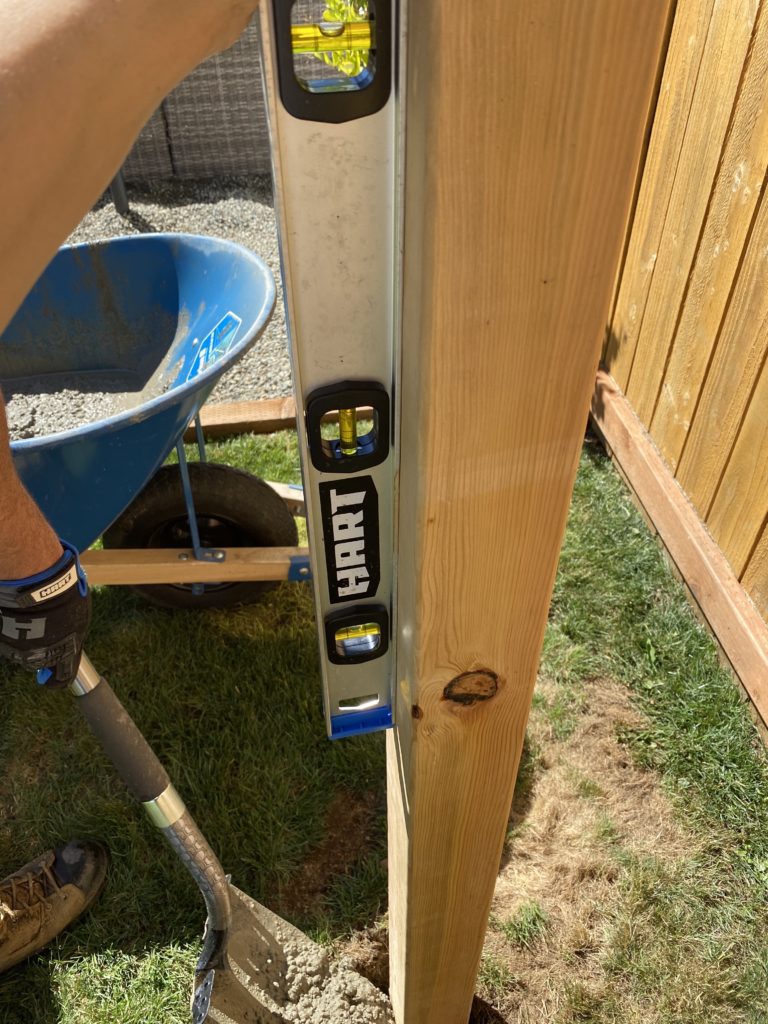 As you are cementing each post in, make sure that they are level.
Once we installed these posts, we attached the 2×6 so we knew where we wanted the other posts to be.
You will see as we put the next two posts in this will ensure they are the right measurements too.
You can see how we attached the 2×6's to the 4×4 posts. Next we will raise them to the top. Oliver was a little concerned how he would do the monkey bars so low.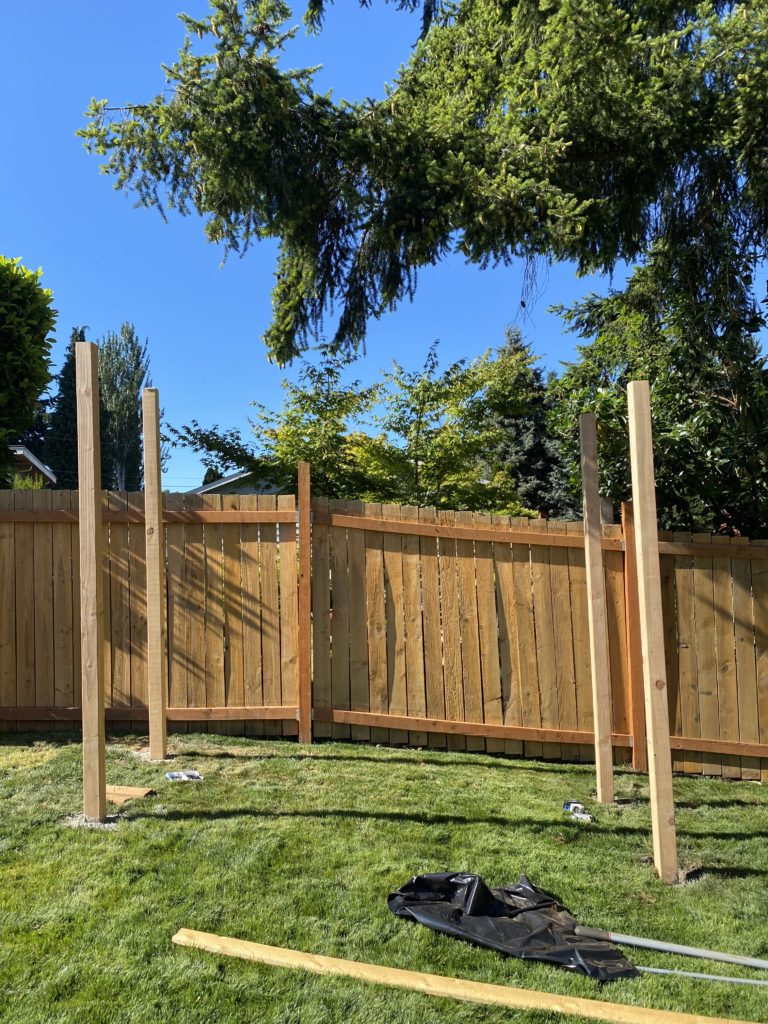 All cemented in! Now to install the monkey bars!
I wanted the ends of the arbor to match our pergola so it was time to cut.
James said I should sand it, and I am so glad I did! Look at the difference!
Once it's all sanded and cut, it's monkey bar time!
The fun part was getting the monkey bars lifted up and attached.
Once we attached them we added the front 2×6 using bolts to go through to the otherside.
It's time to cut off the tops of the 4×4 posts, you will see the biggest difference!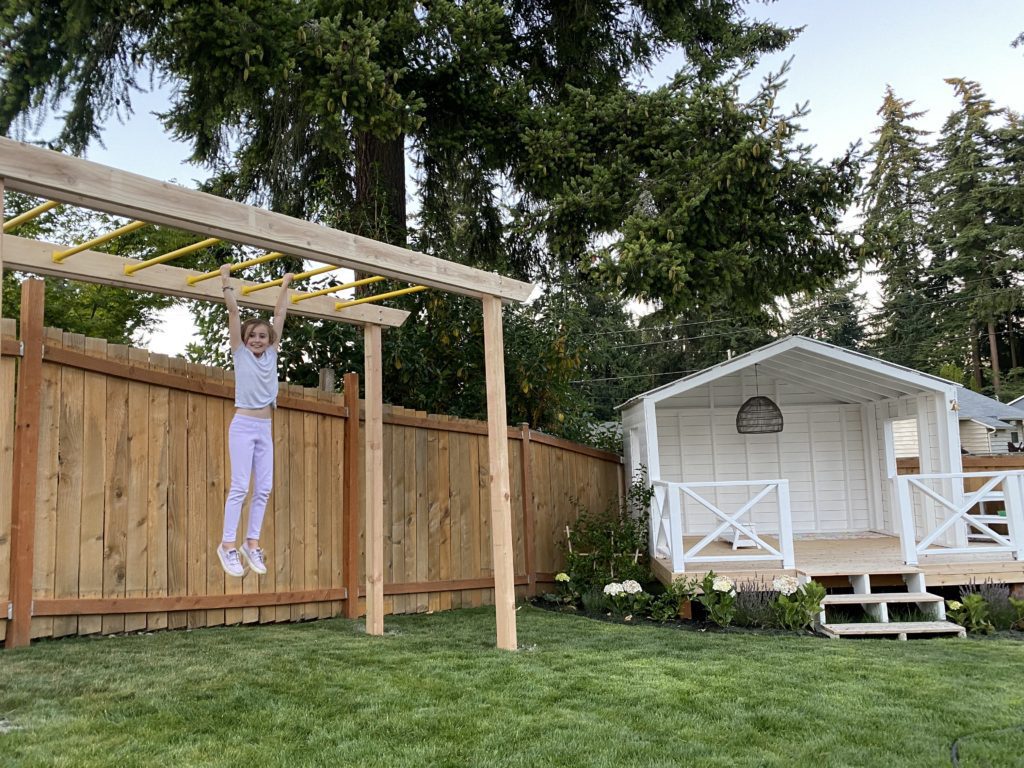 Tada!!! The happiest little girl!

It's not quite done yet, it doesn't matter at all because we got to enjoy it! The boys, well they are still practicing.
I love that from afar that it just looks like an arbor, but up close its monkey bars!
READY TO SEE THE POWER OF PAINT?
While it's pretty as is, we need a coat of paint!
Stay tuned to see Part 2!
TO SHOP THIS POST CLICK ON THE IMAGES BELOW.
PIN THIS IMAGE FOR LATER, AND COME PIN ALONG WITH ME HERE.