It all started when I found some amazing pieces from Bed Bath & Beyond, a vision started! I drew my plan, and while we had a HUGE transformation to do.. it turned out even better than I can imagine! This reveal I know so many of you have been waiting for and I will have a tutorial for our DIY privacy fence soon! Now lets go back to where it all started…..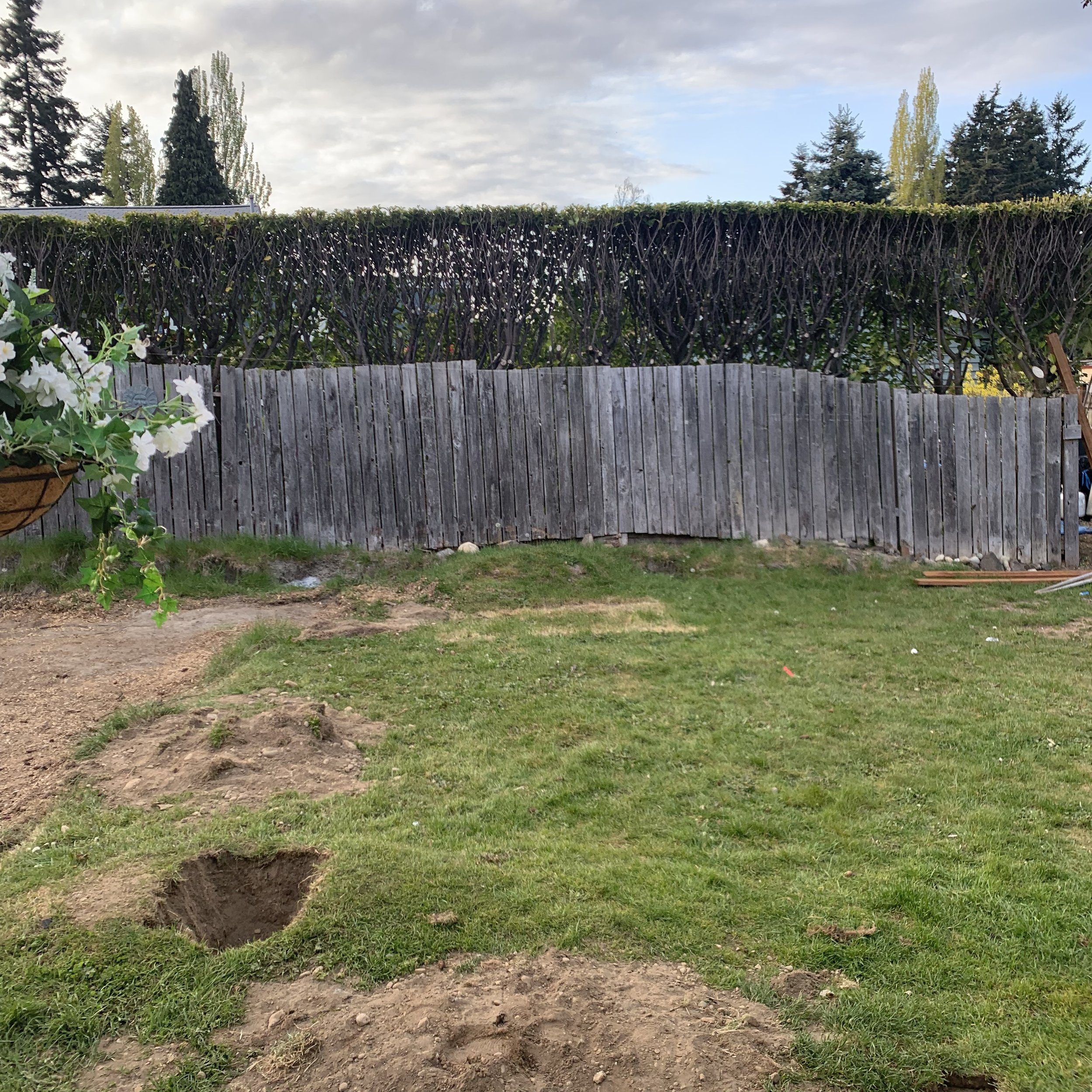 This I wish we could say was the first before, but this is already after many years of work. When I first planned this idea… we had no intention of taking down the fence, or leveling the ground, and taking out a tree… but I could say it was SO worth it! Now lets get back to the important stuff!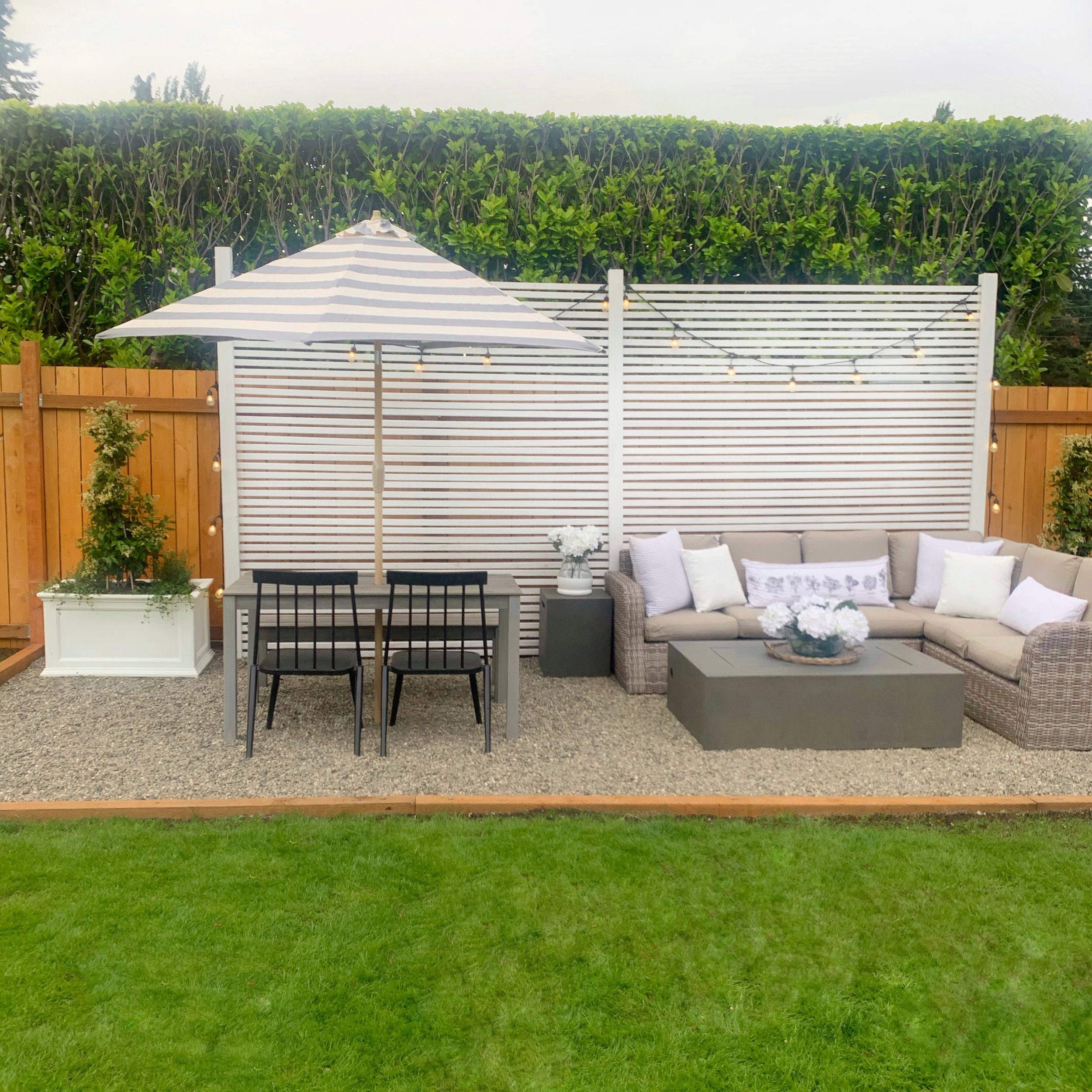 I dont know if I can pick a favorite piece, but this Forsyth Outdoor Sectional makes this entire space. Anytime James gets a chance you will see him laying out here.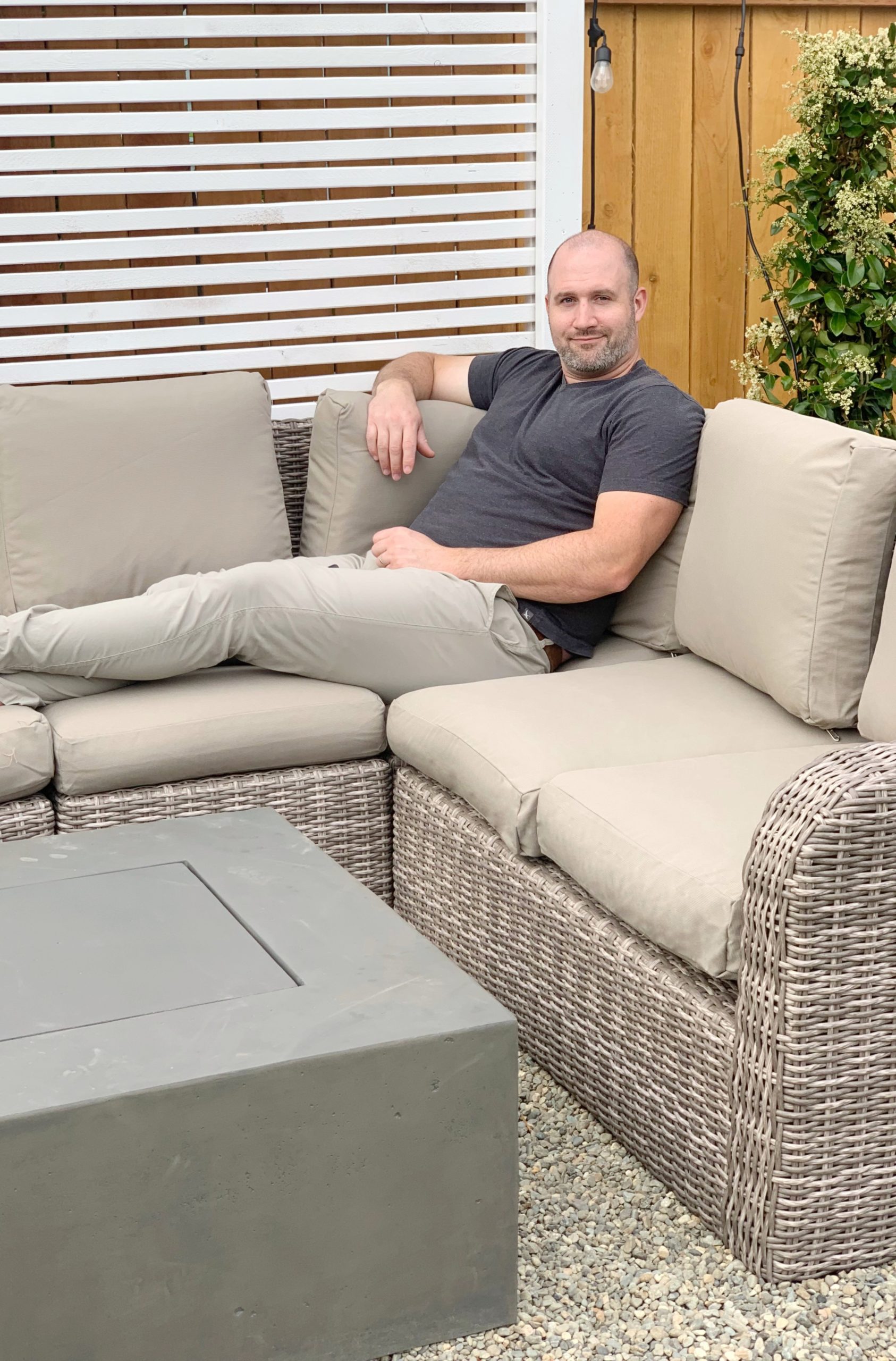 But seriously, if James is missing from the house – this is where we can find him.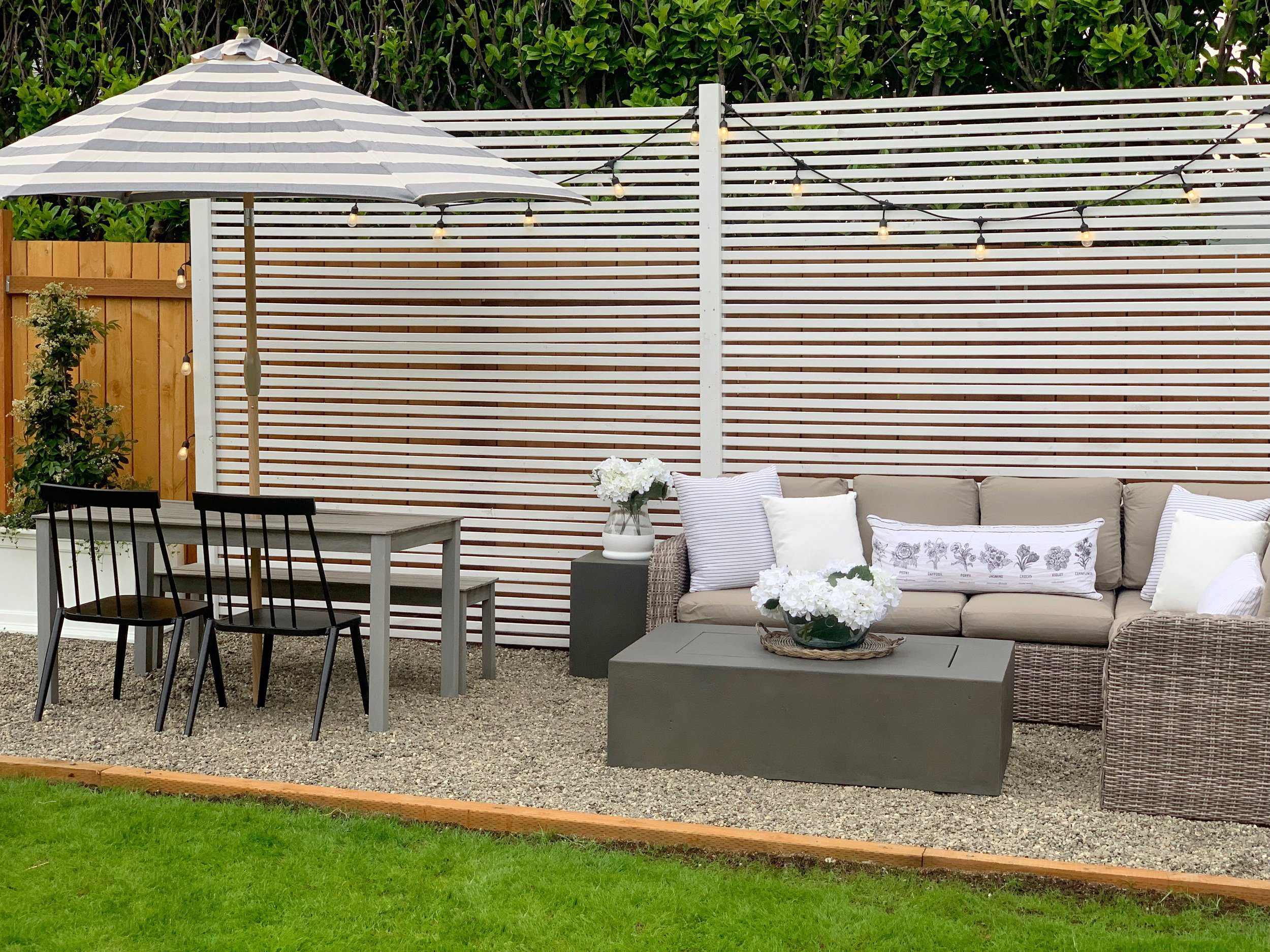 This Real Flame Firepit has already got its use and is perfect for s'mores! I love that its propane so you know you always get a great fire! They sell this little propane tank holder too, and I love that it looks like a table.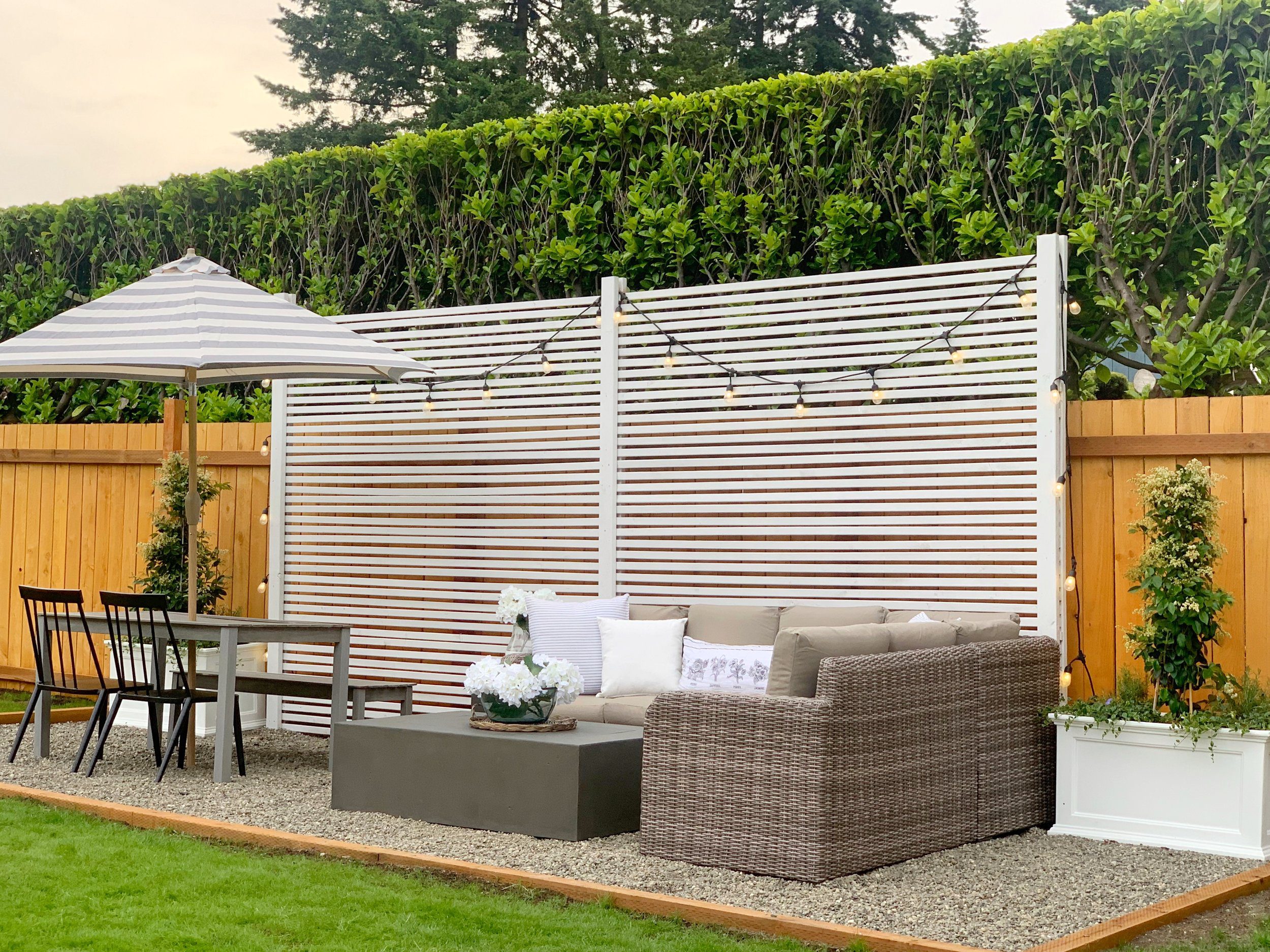 These planter boxes I fell in love with! I have them on my front porch and new it would complete this space.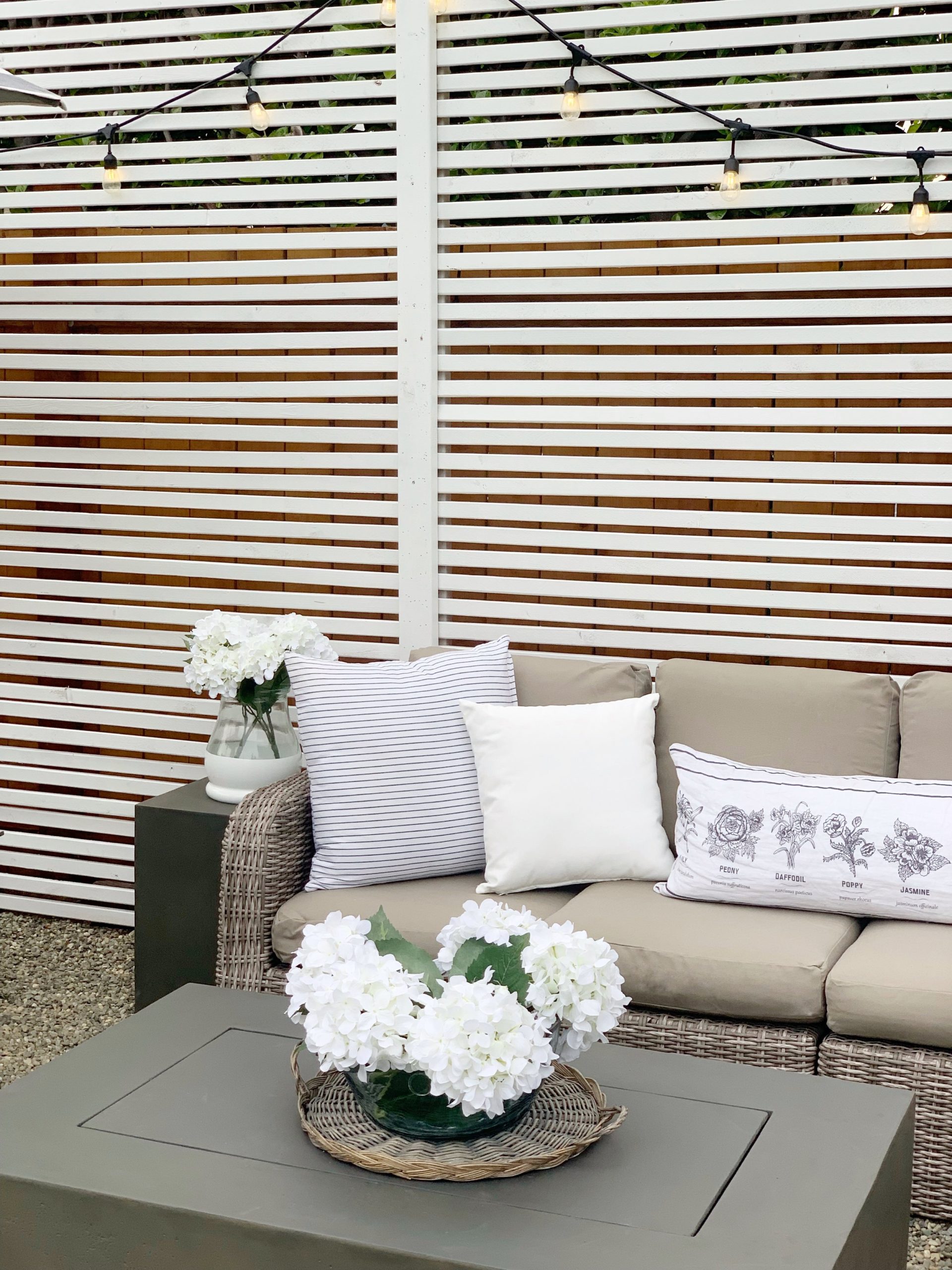 All of these pillows you can find from Bed Bath & Beyond. The stripe ones I found in store and they are such a great deal!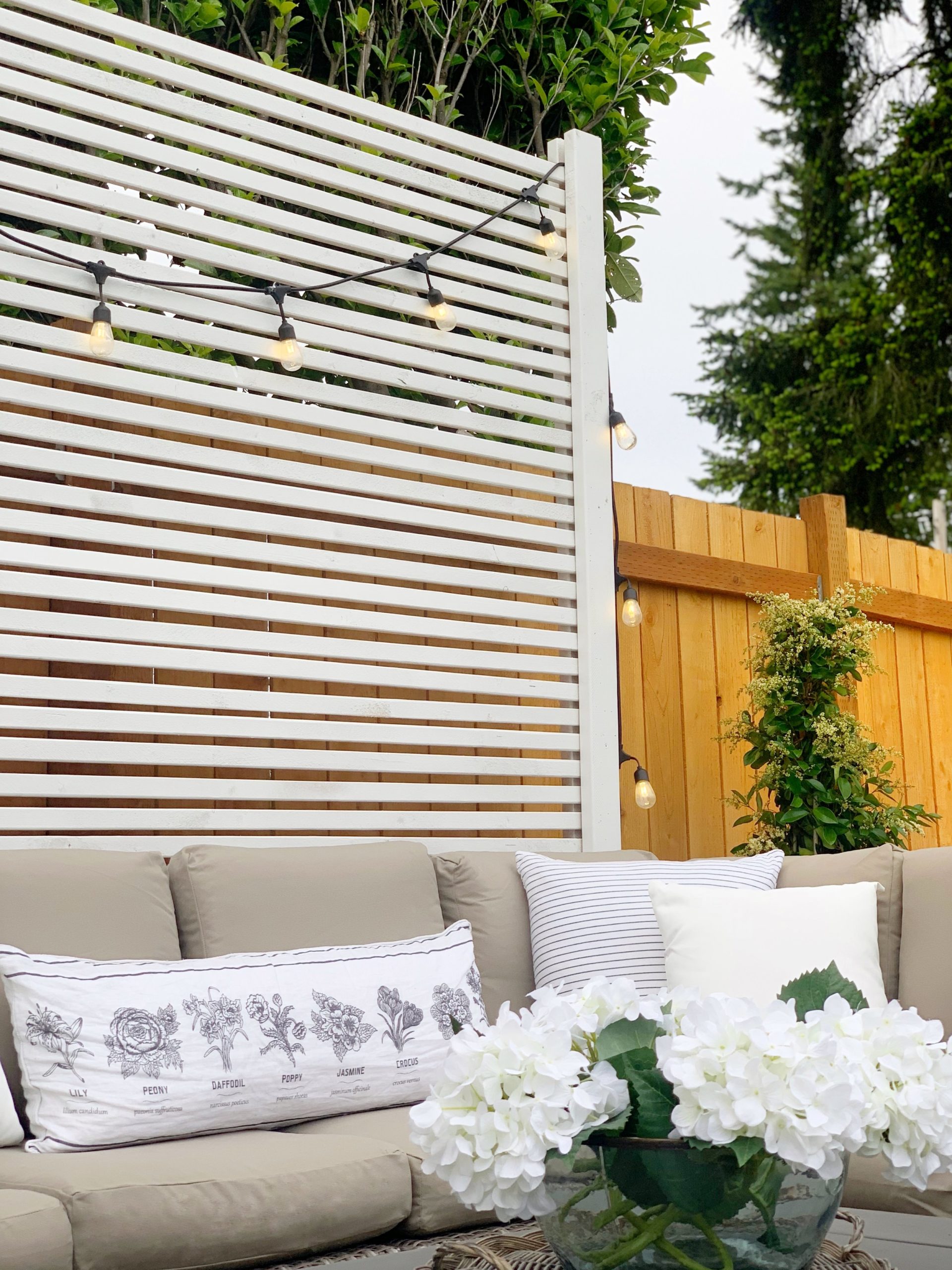 This glass bowl, I love that you can use it so many ways. I thought it was perfect with these faux hydrangeas.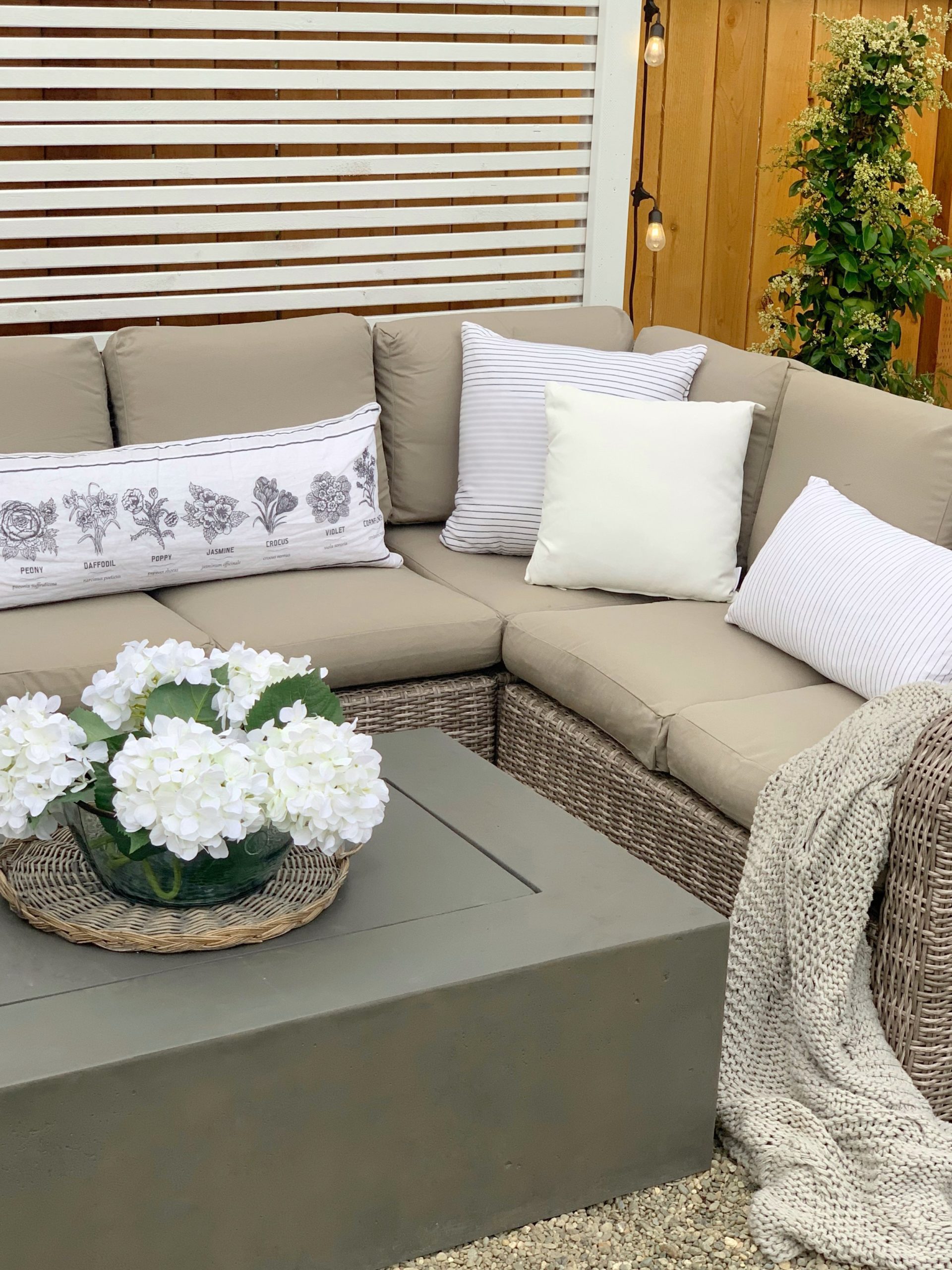 Isn't this firepit amazing, I love that it has a lid!
Don't outdoor lights just make a space so cozy?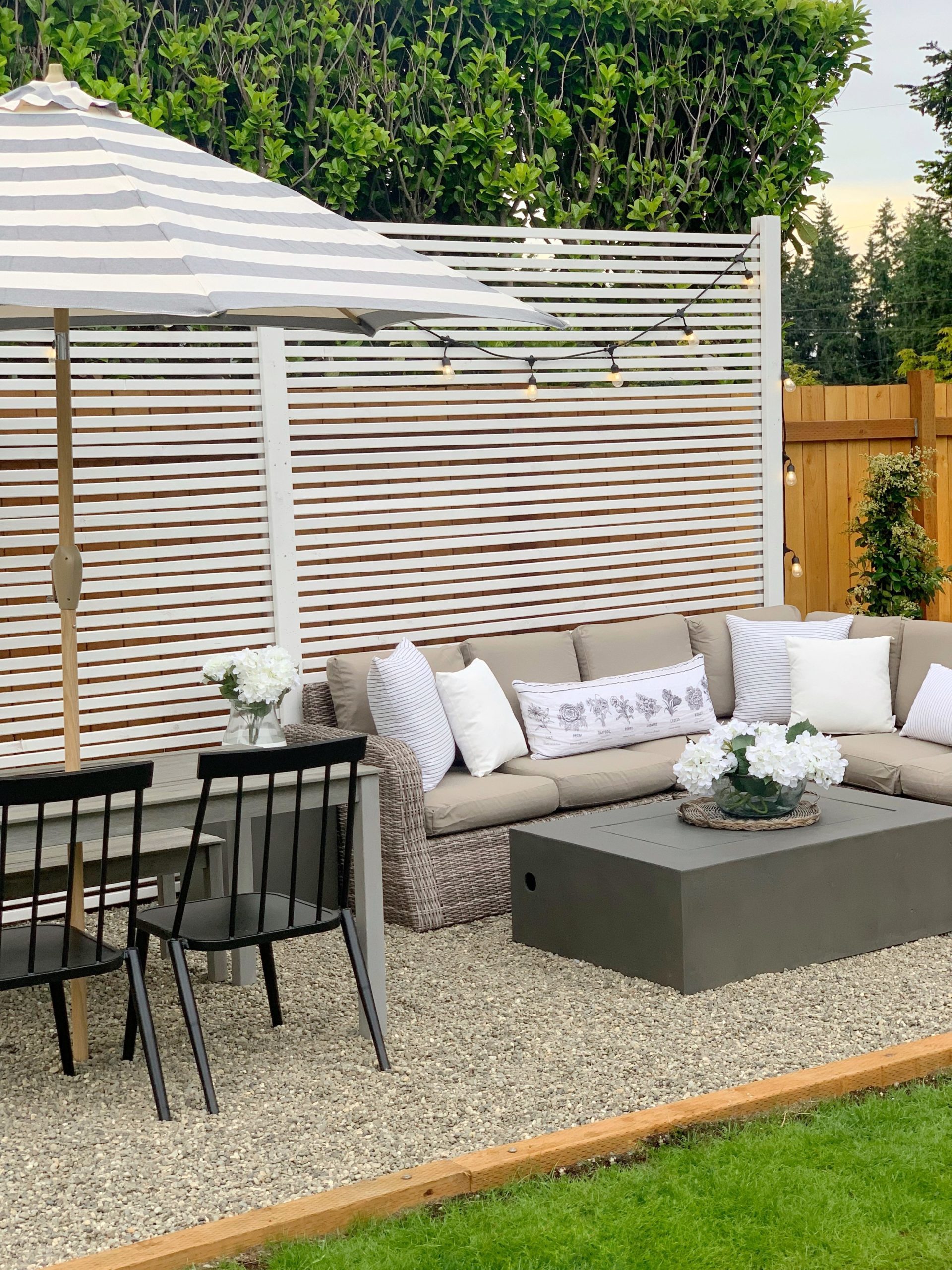 I just cant get enough of this space and how it all came together, don't you adore this sofa?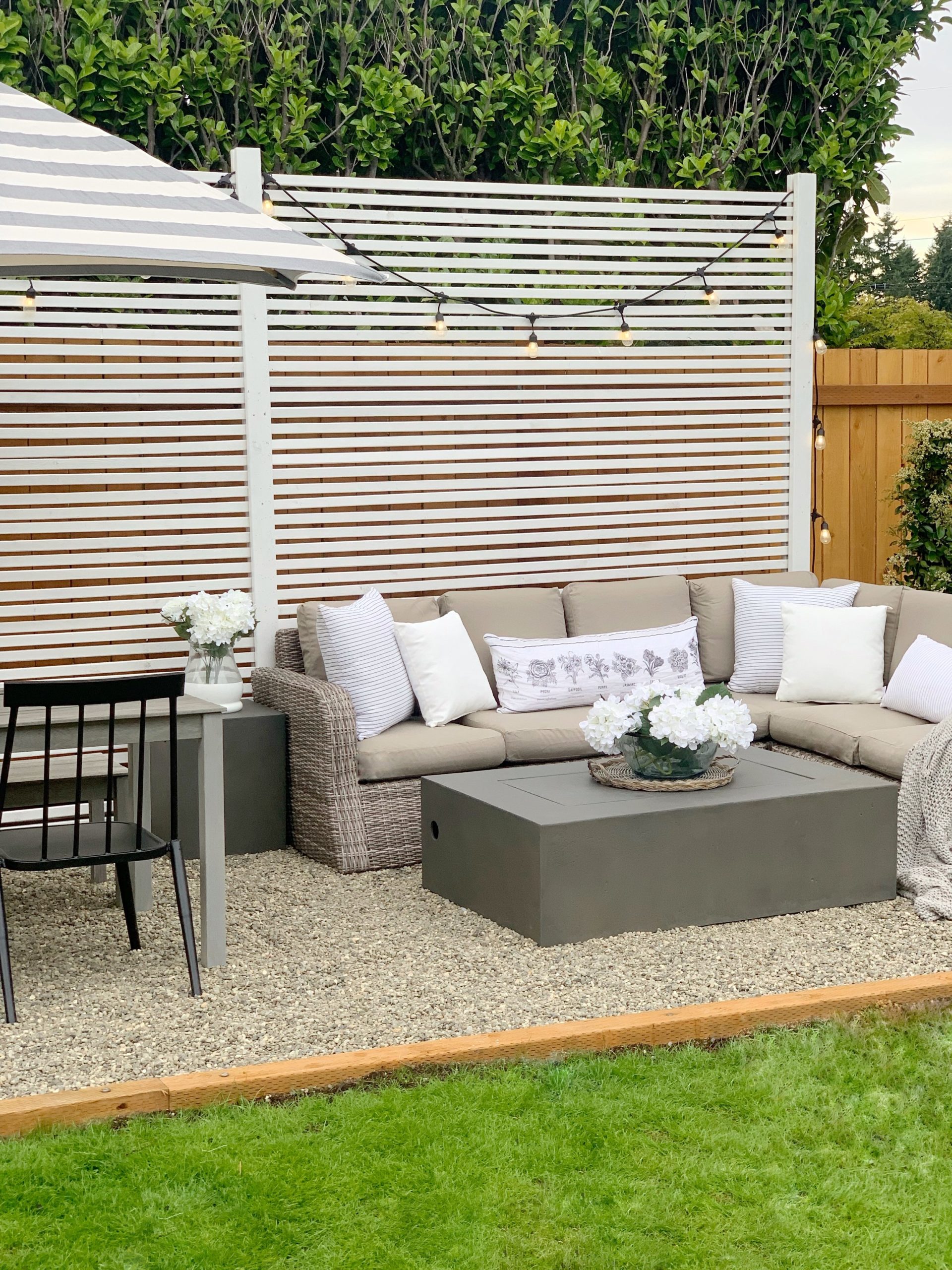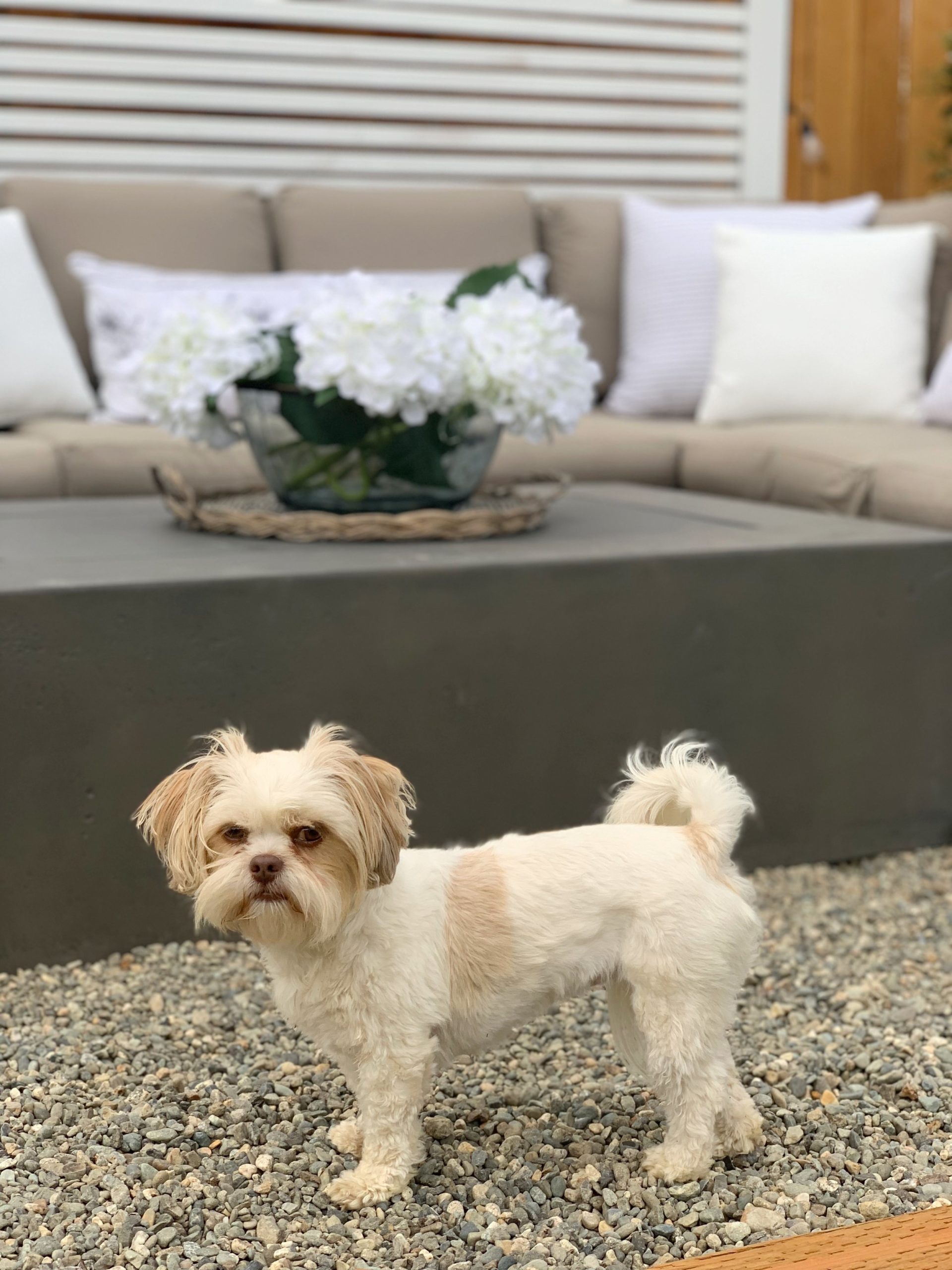 The pups love this space just as much as us, they love to lounge in the sun!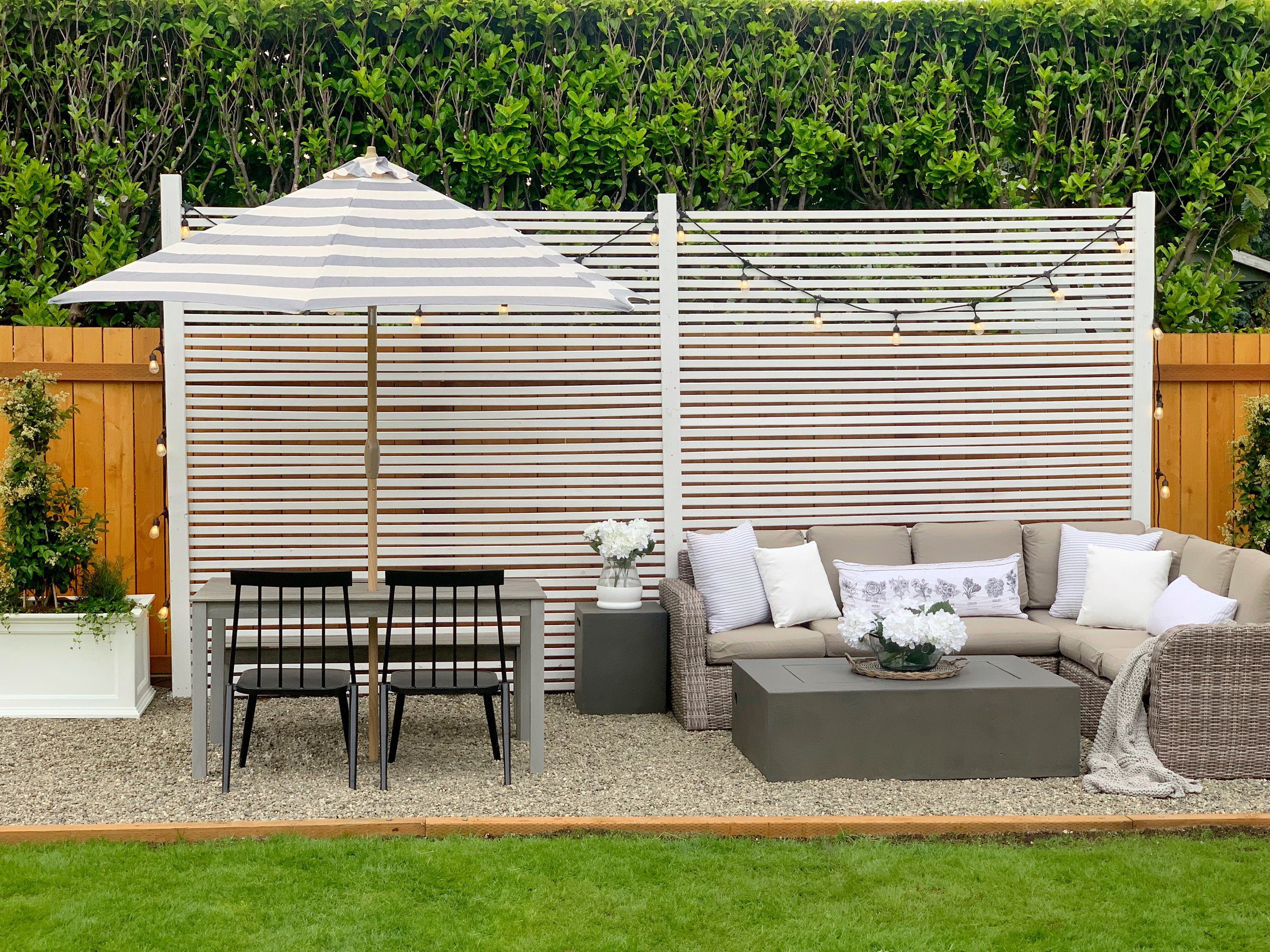 I seriously want to just pinch myself every time I see this view! Now we are ready for a summer of a lifetime! Make sure to check back soon to see how we use this space and the rest of the yard!
Now we have our cooler ready, and are ready for fun!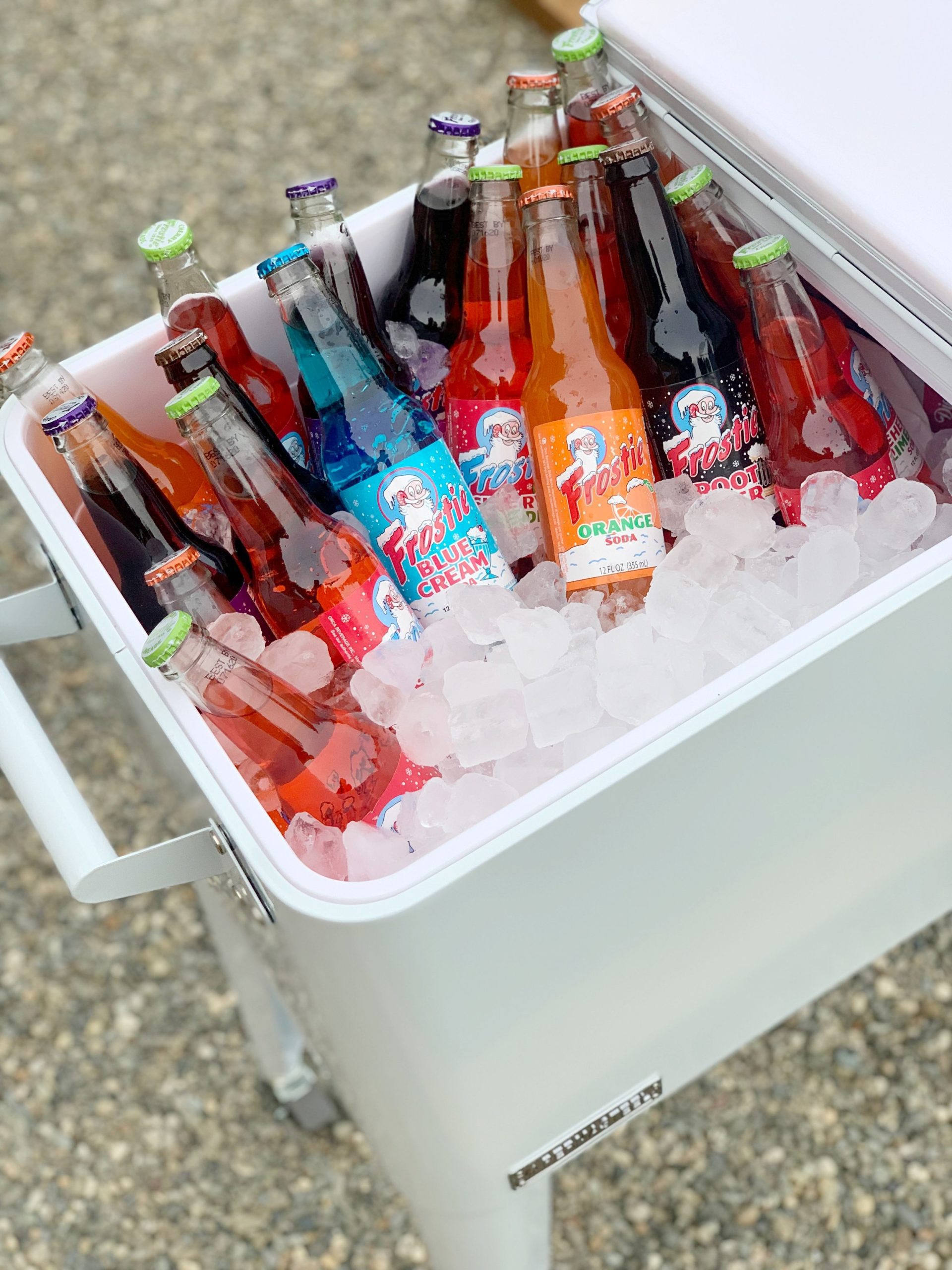 At our Bed Bath & Beyond store they have such a great variety of fun drinks, we honestly get for every occasion! These Frostie drinks I love because they are my dads favorite… and they always remind me of him.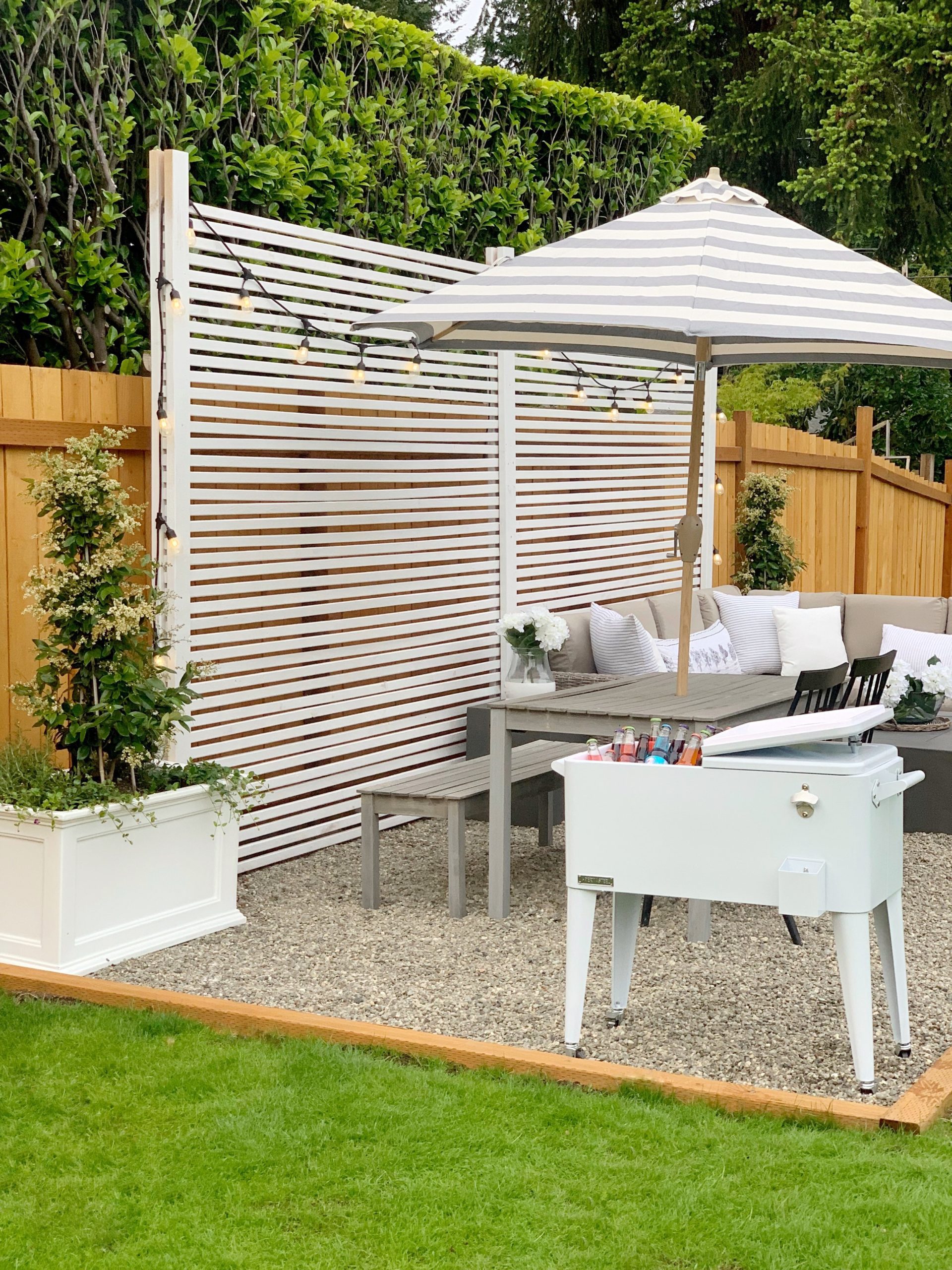 If you are looking for a great cooler we sure love this one and here is a full view!
I hope you enjoyed seeing our space. Check back soon for the full tutorial, we will be showing how we use this space in everyday life. Thank you so much for joining me on this tour with Bed Bath & Beyond. Scroll down to see the full list of sources, and always feel free to ask any questions!
Sources :
I have placed all the links below, you can click on each item.
Outdoor Forsyth Sectional
Real Flame Fire Pit
Real Flame Propane Cover
Planter Boxes
Cooler
Etuhome Bowl
Hydrengeas
White Pillow
Stripe Pillow
Flower Pillow
Outdoor Lights