How to install EASY DIY SHIPLAP the cheap and easy way!! Just be warned once you do one wall you won't want to stop!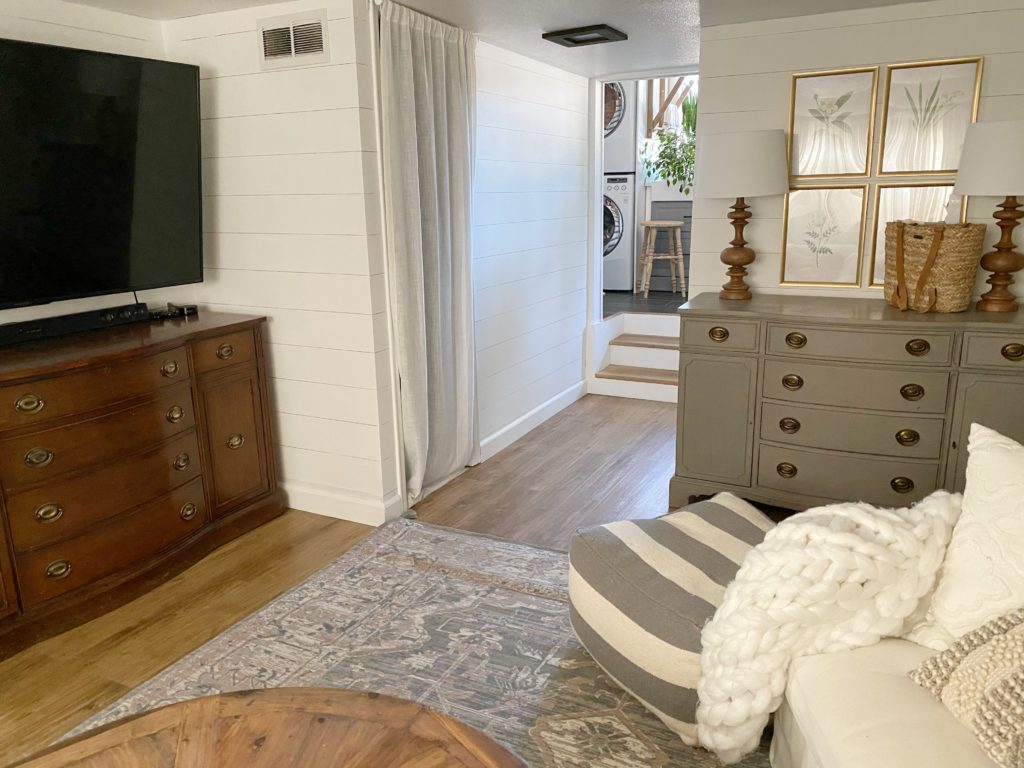 I will have to say, this isn't a complete AFTER Photo, but if you look below its come a LONG way! Today was completing the shiplap – next is adding a door where the curtain is. Then we will be figuring out how to replace the lights and do our ceiling that we love that you can find HERE.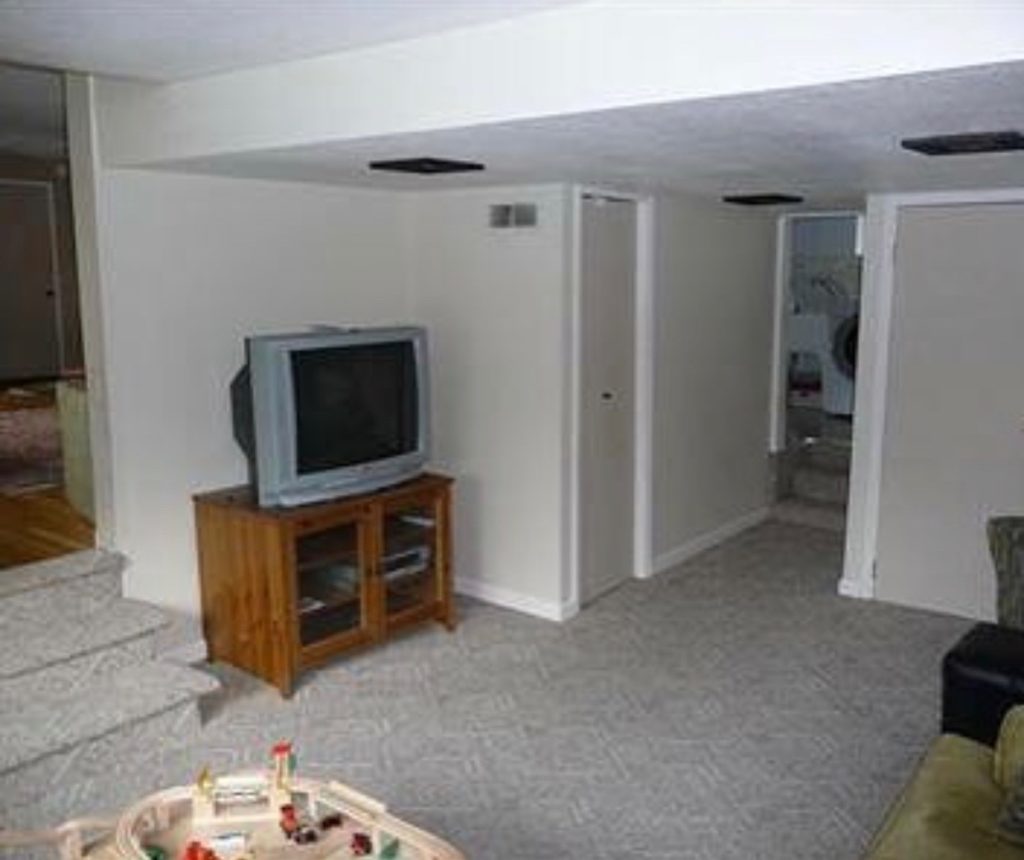 This is the before here, the day we first looked our house. We have done a lot of work over the years, but time and $$. So now it's time to finish it!
Here is where we got to before the final shiplap in this room. You can see we moved the door that was on the right into the hall. Doing that changed the space SOOO much. We also had shiplap done on the whole right side, and replaced the carpet with this amazing flooring! Now lets move on!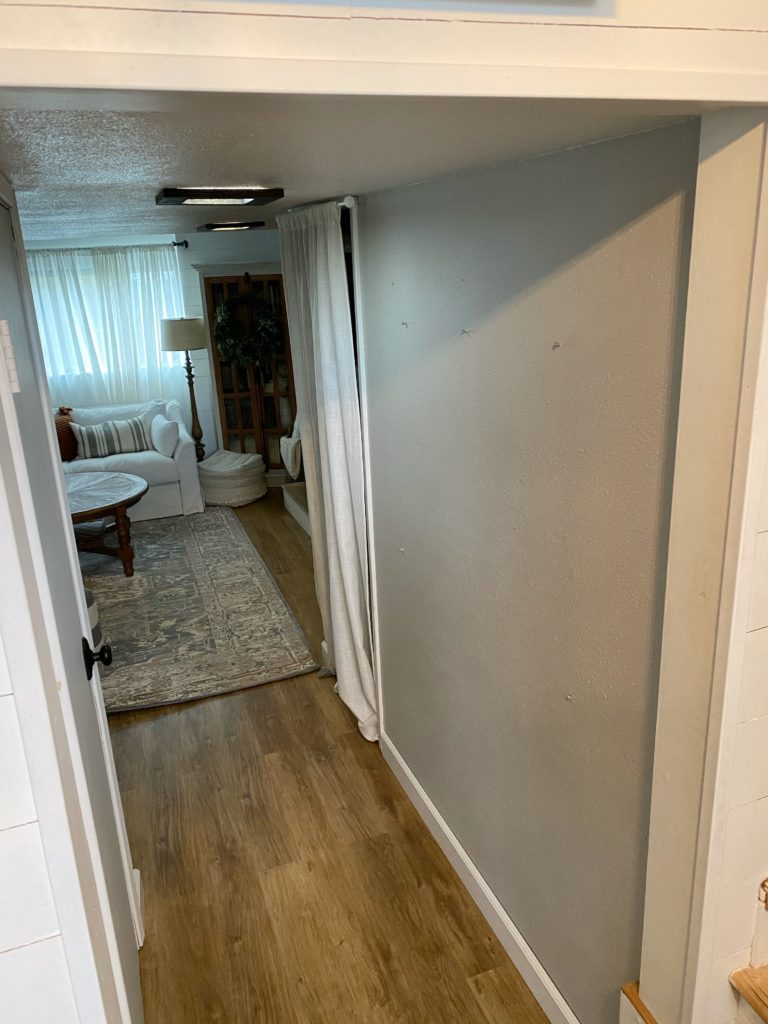 Here is a view I never show, mainly because this DARN wall and texture! Let's get it done!
Off to the lumber store we go!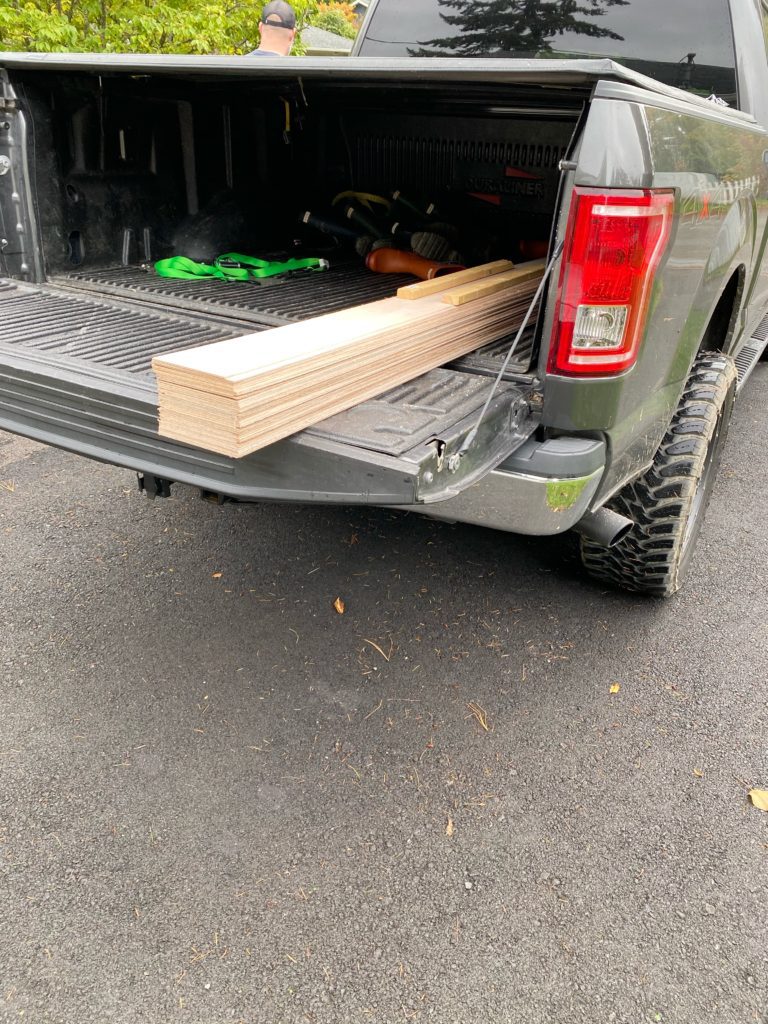 I wish I had more time to write this post, I will finish it another day. I wanted to answer ALL the questions I got so I will do that here.
SUPPLIES FOR EASY DIY SHIPLAP:
SHIPLAP – we use Plywood from a local lumber store. You can see the exact HERE. We have them strip it down to 6″ boards.
SAND PAPER/ BLOCK – we like to sand all the sides off it helps make the shiplap look smooth.
RYOBI BRAD NAILER – this is a life saver!!!
BRAD NAILS – Just check the size of your wall and do depending on the thickness we do smaller ones.
PENNY – this is the way we measure the gap
BOARD – to cut your shiplap on
UTILITY KNIFE – our shiplap is so thin we just cut with a razor.
SPACKLE – if you like your nail holes filled ( I FILL MINE)
You can see all the step by step below on how we did this easy diy shiplap. I wanted to let you know what all I used here and will write the rest of this next week! Let me know any questions below and I will be sure to add onto this and answer them all!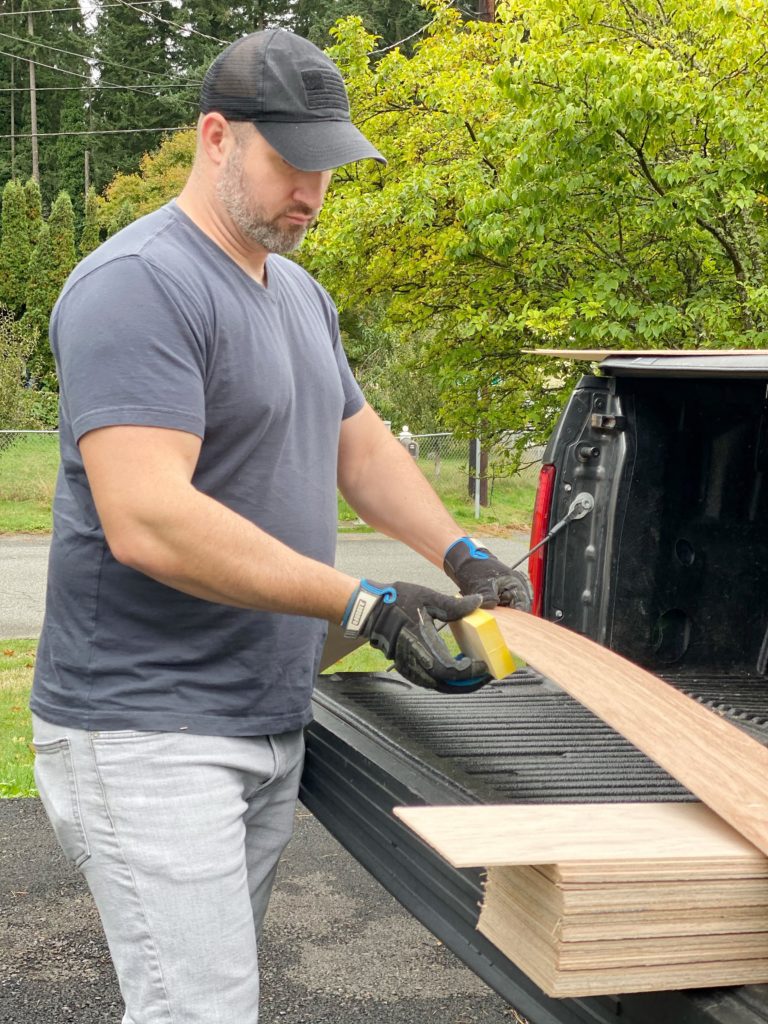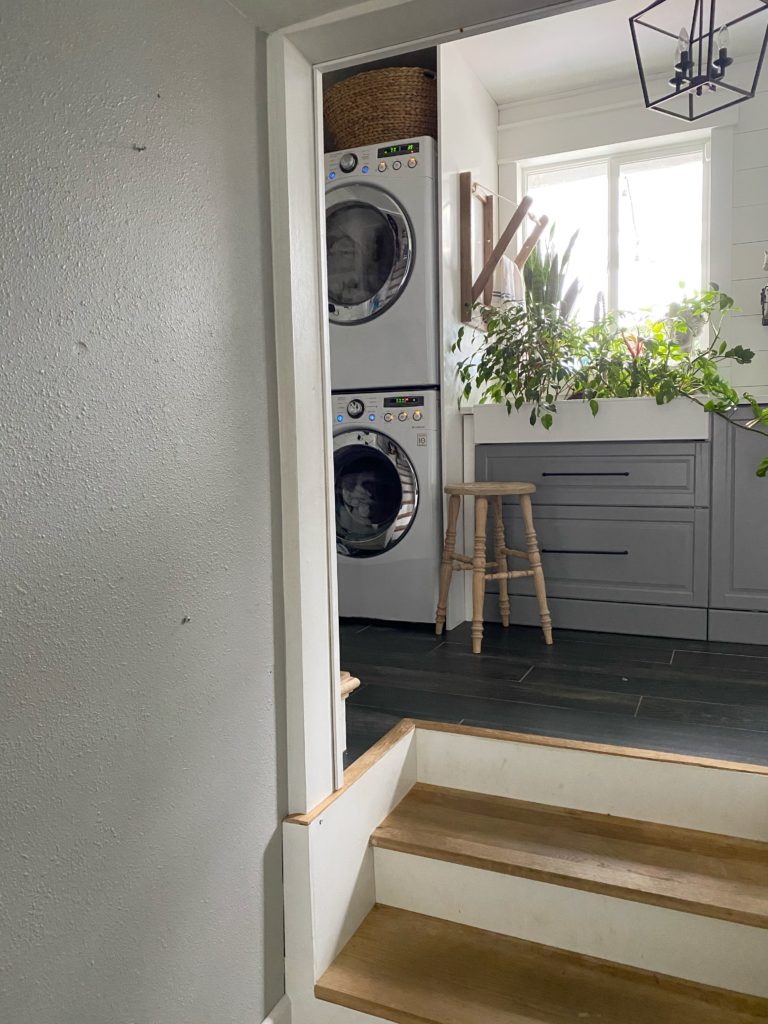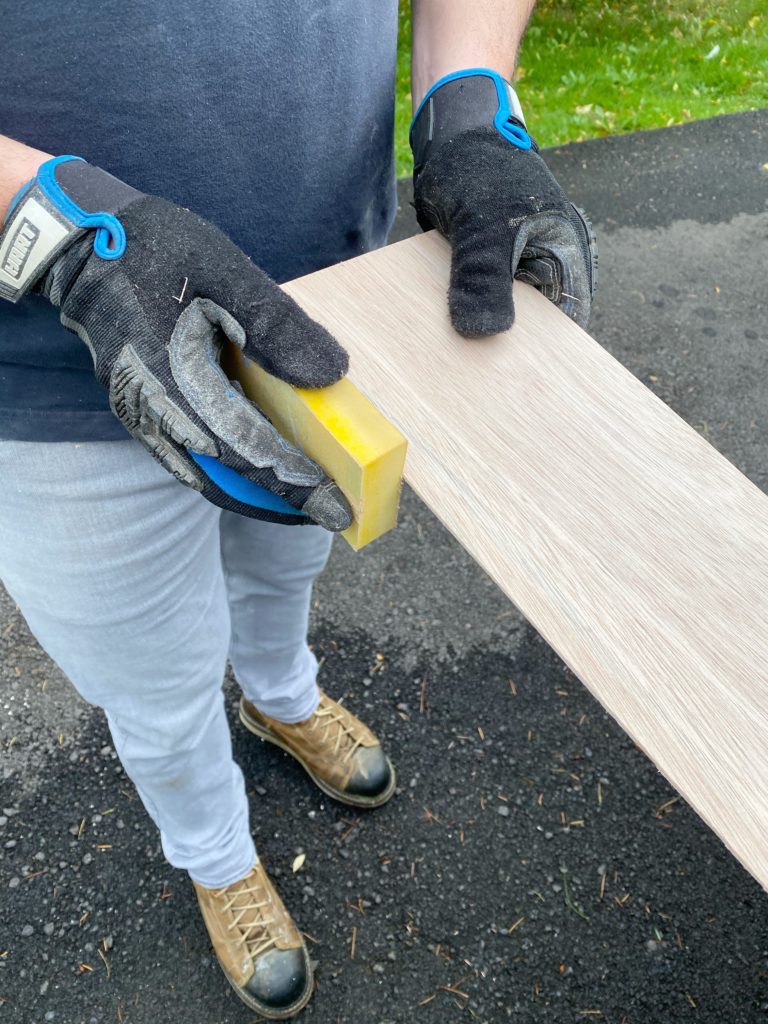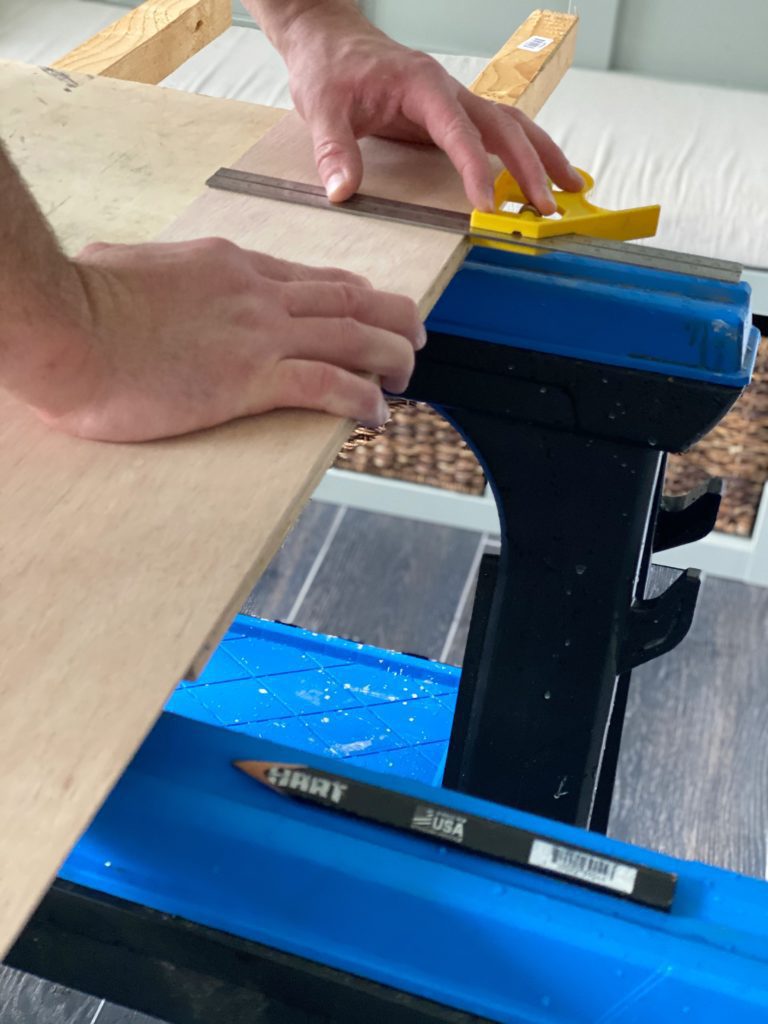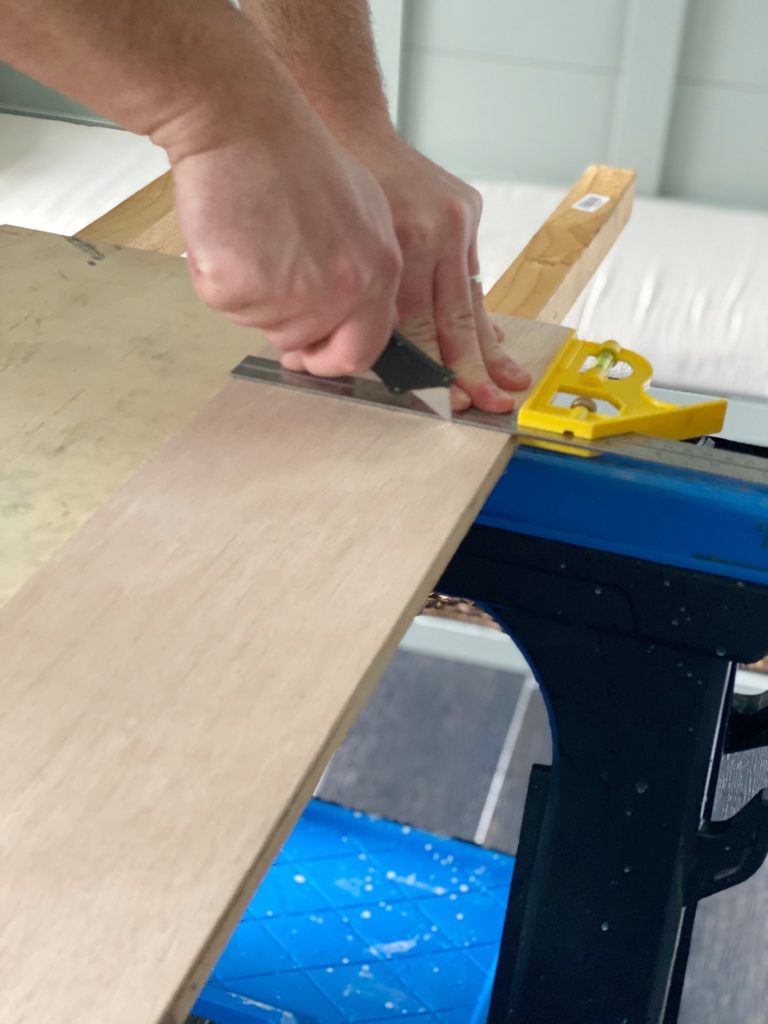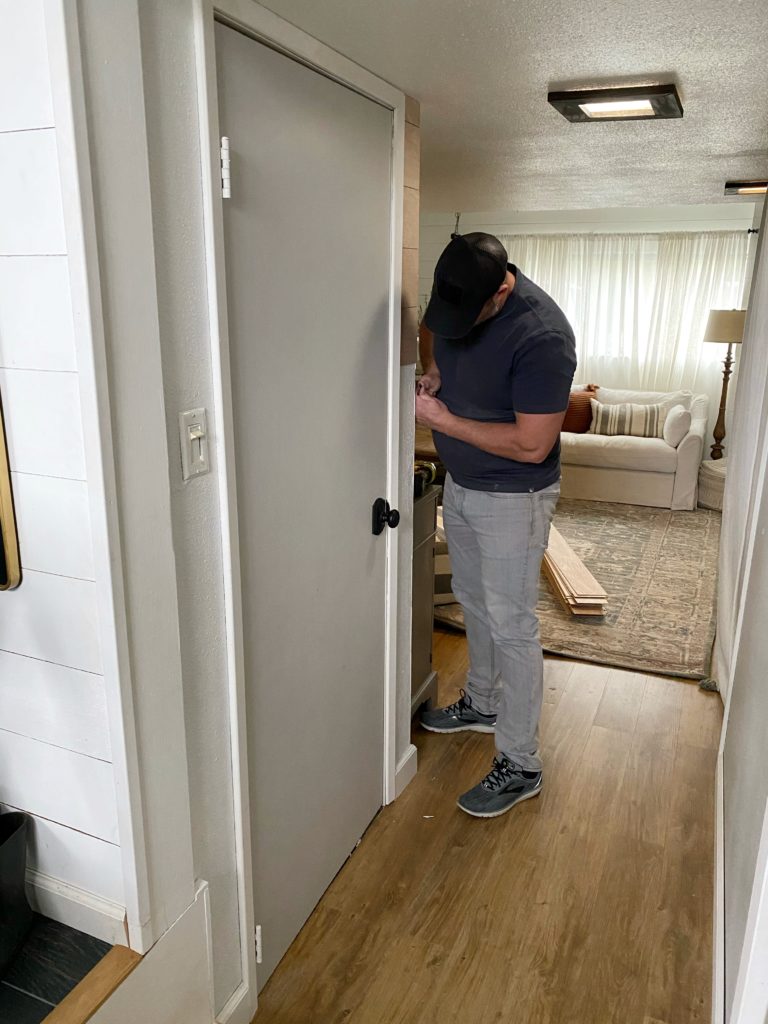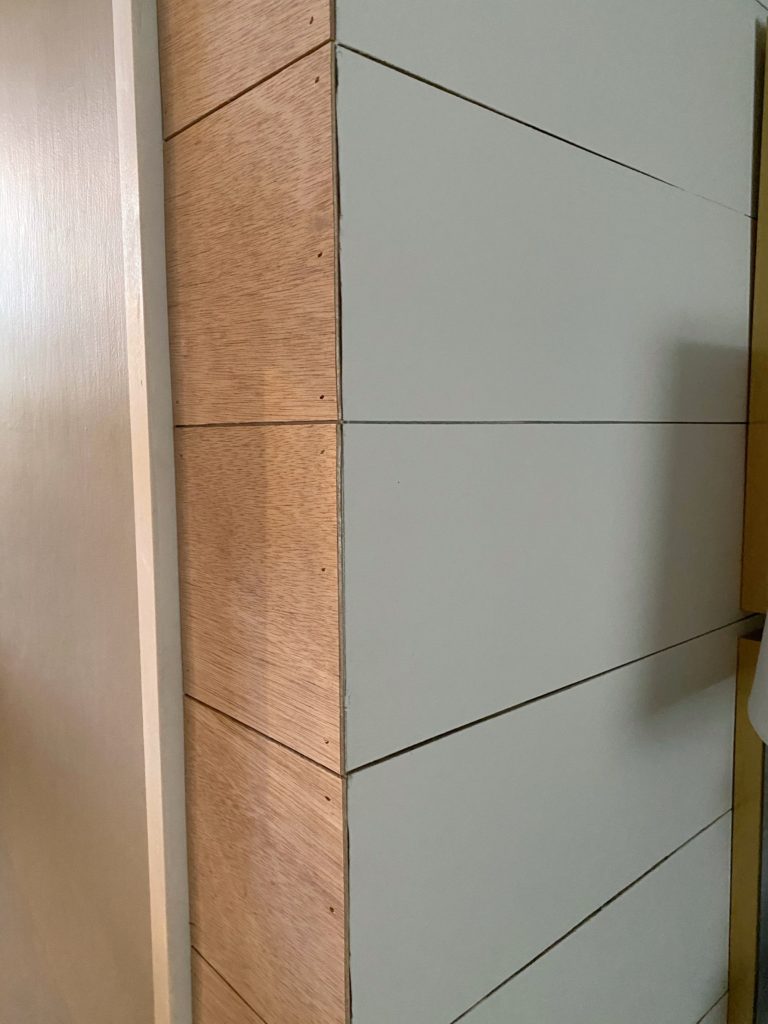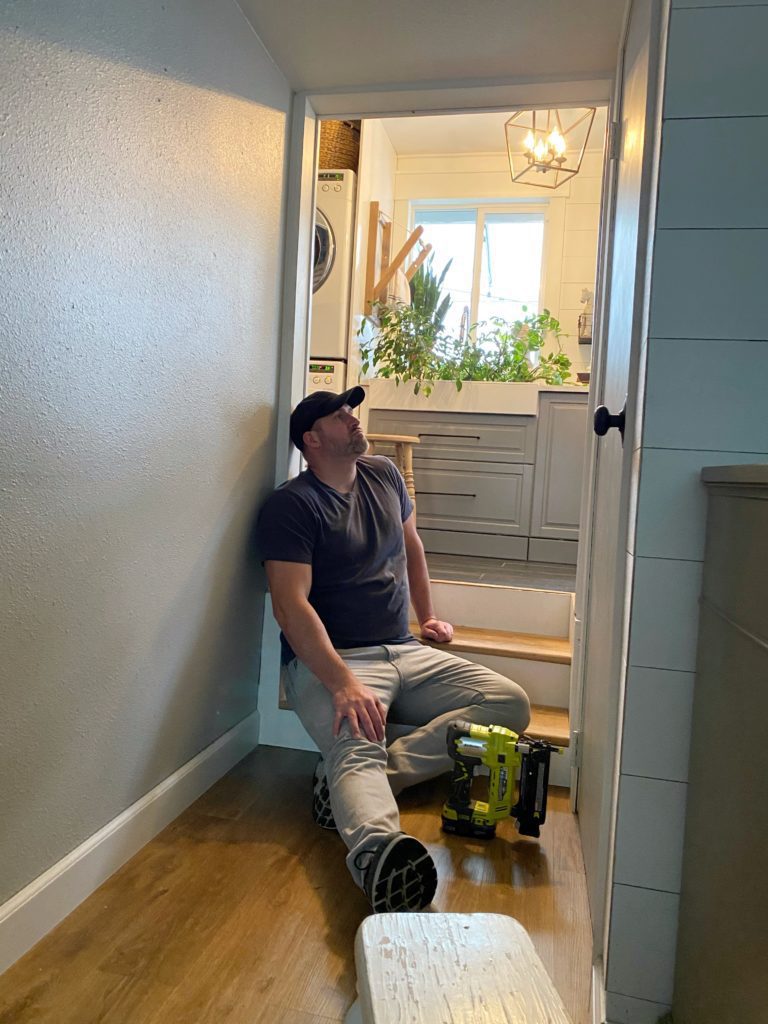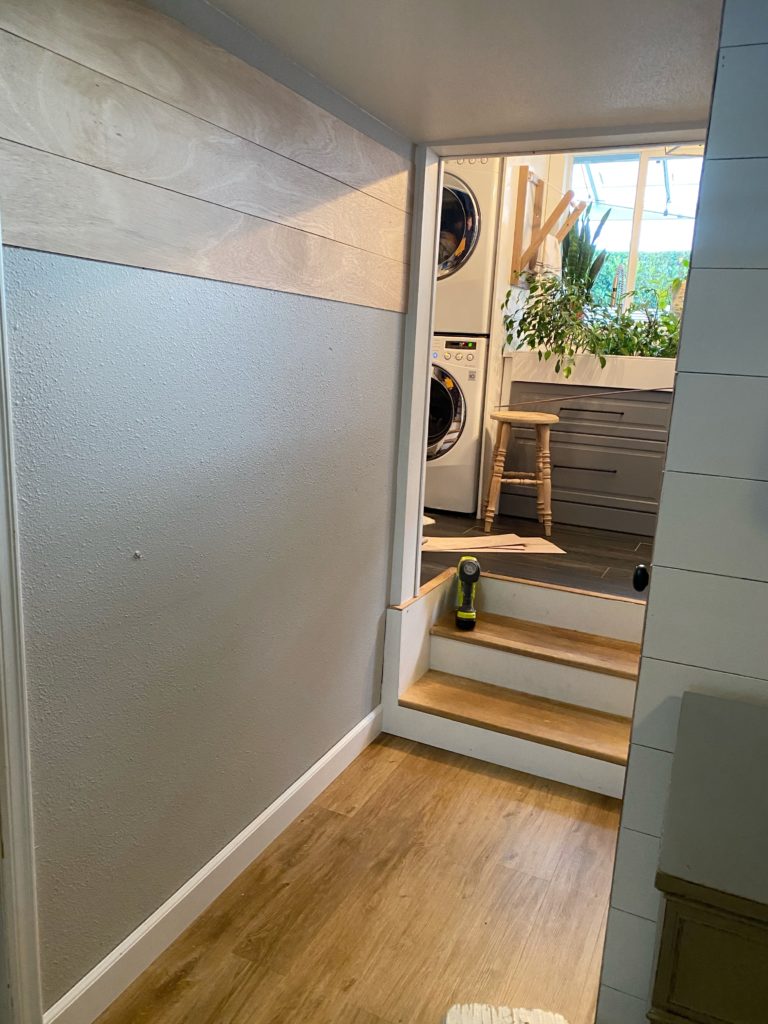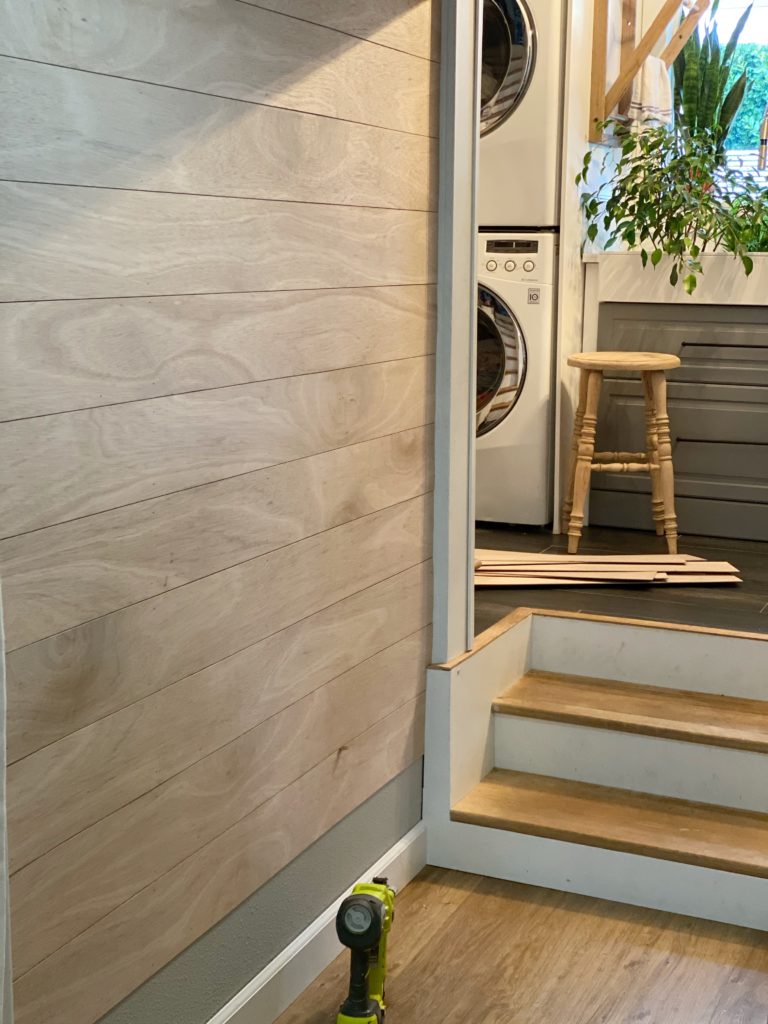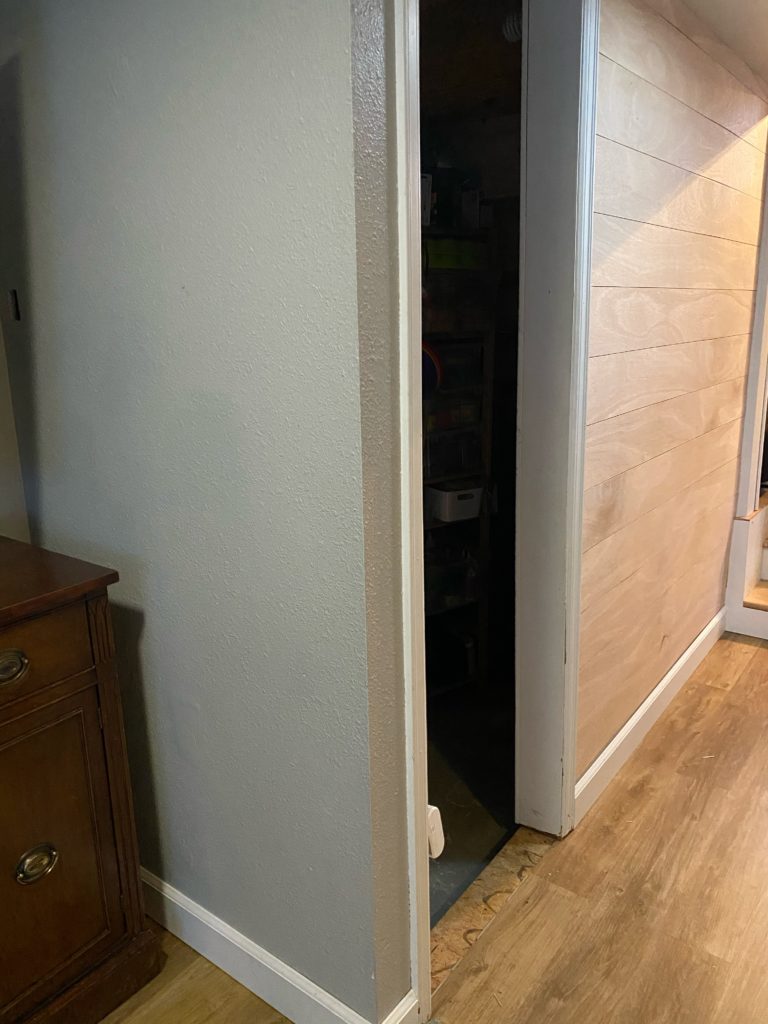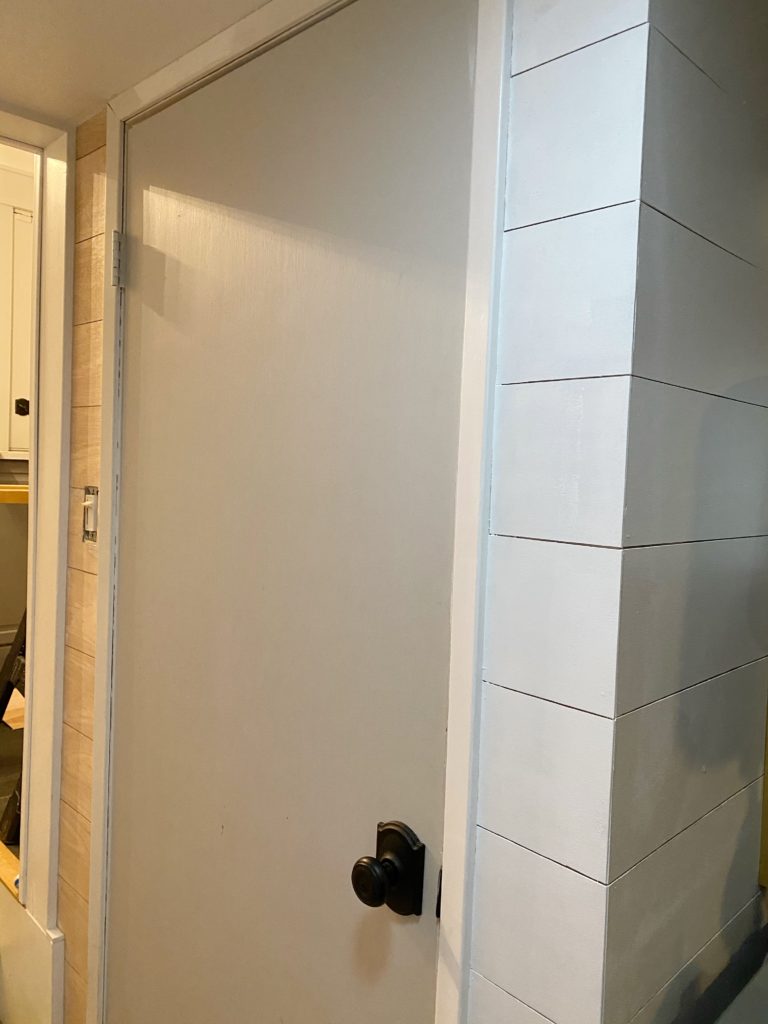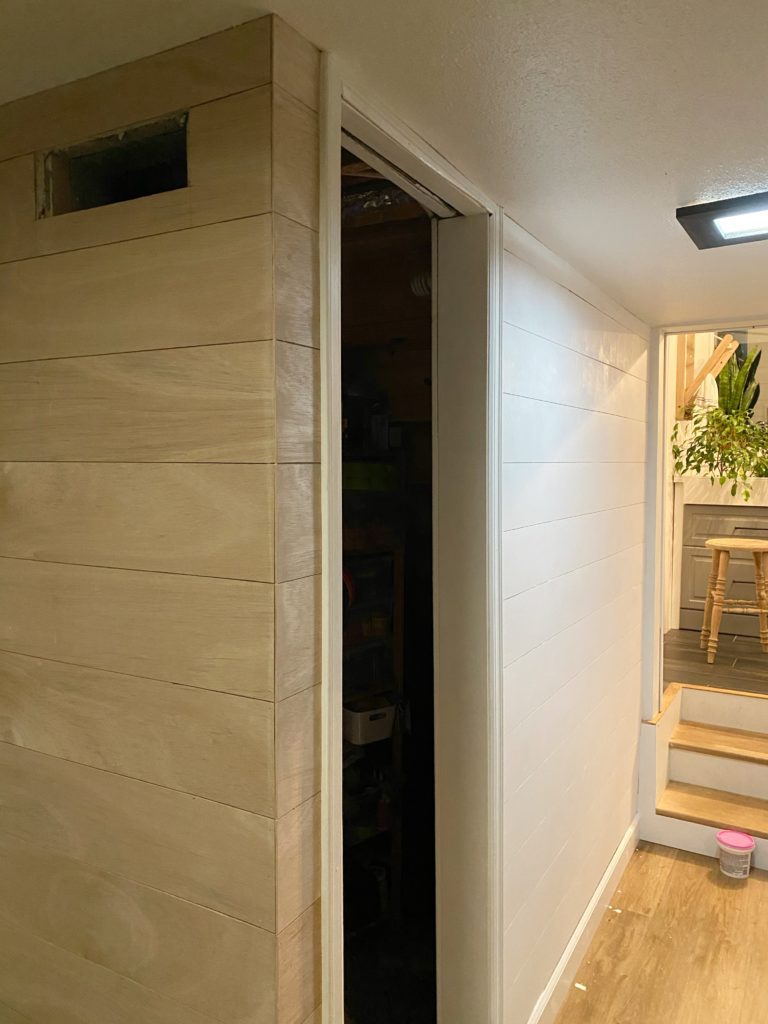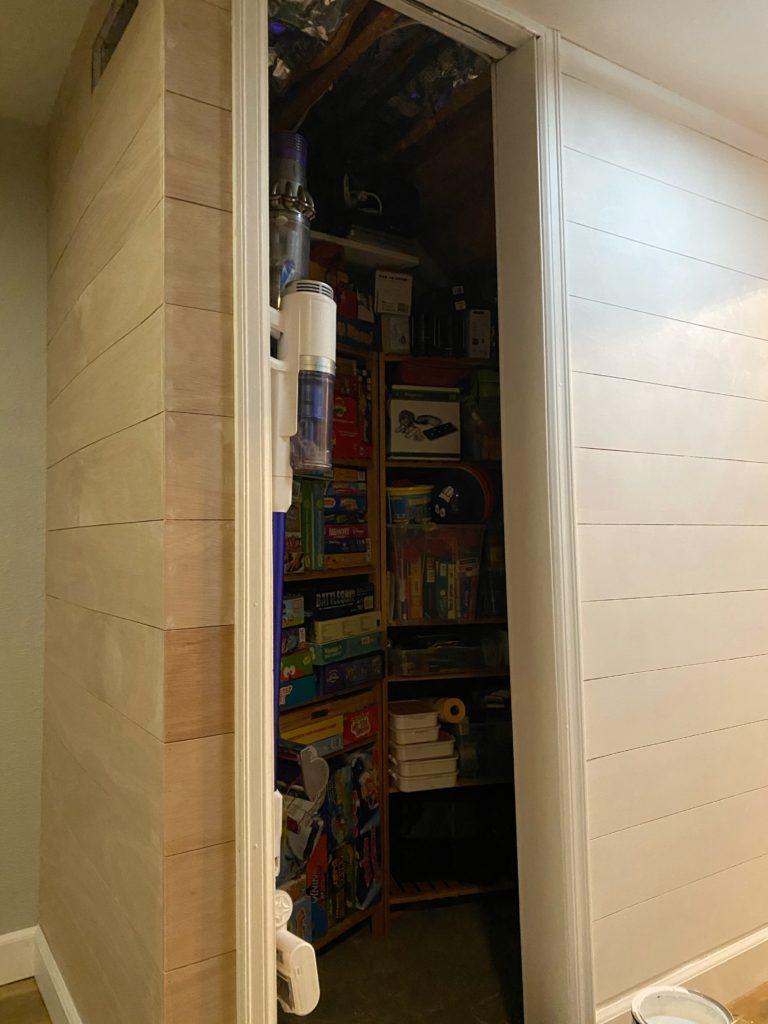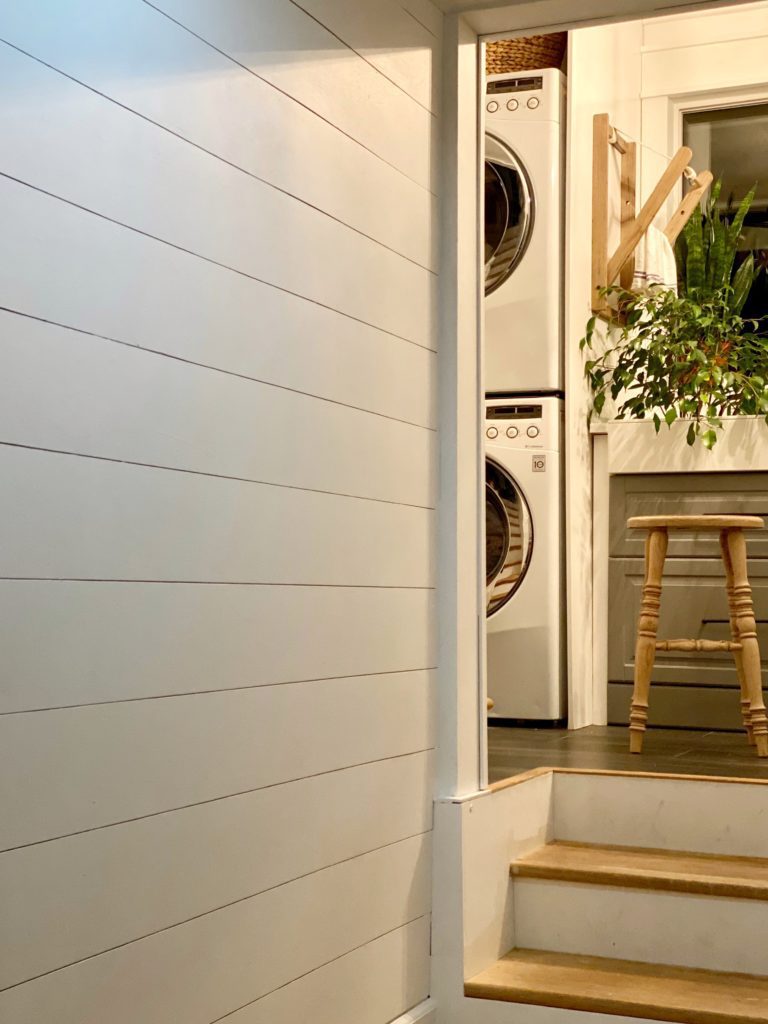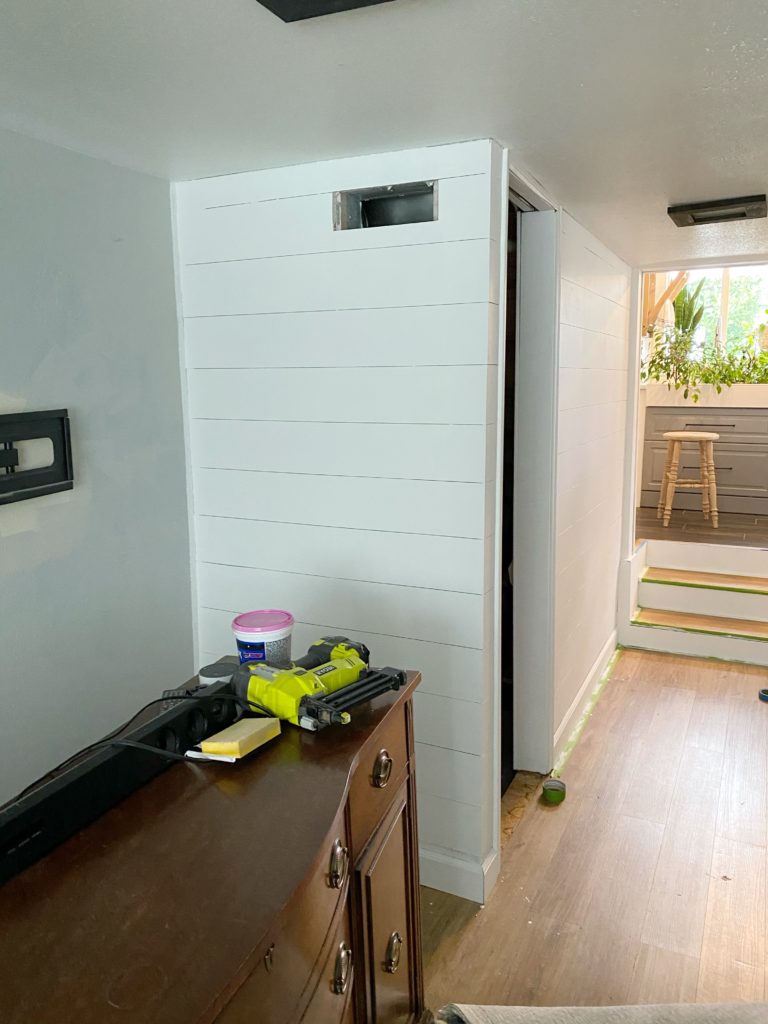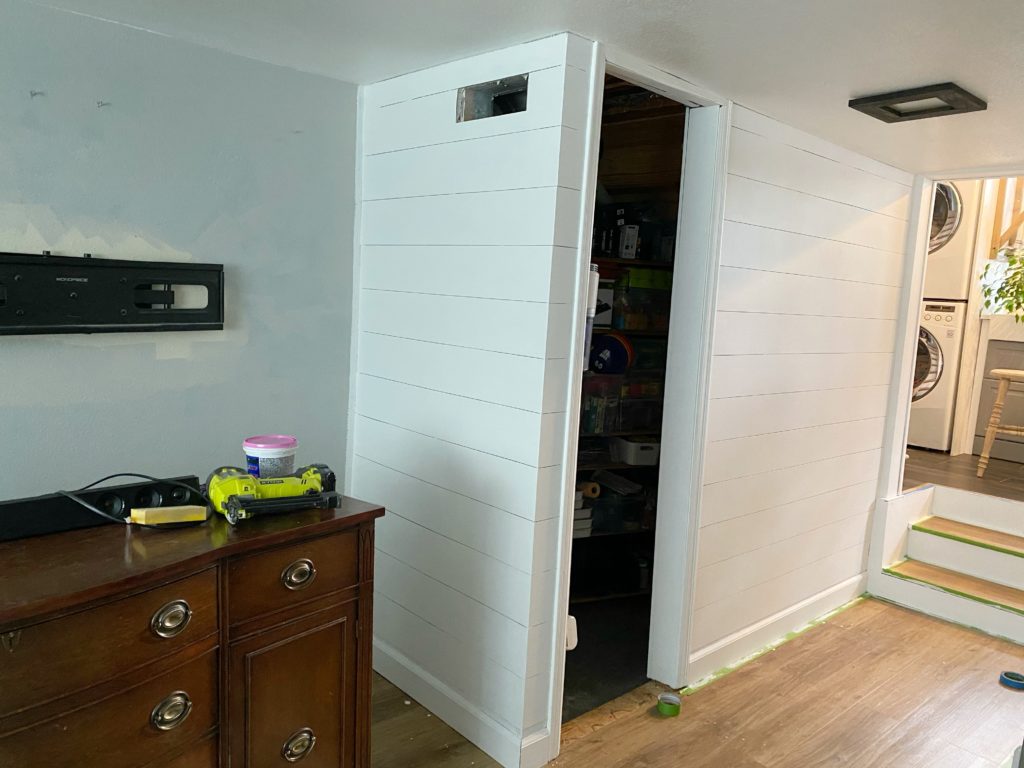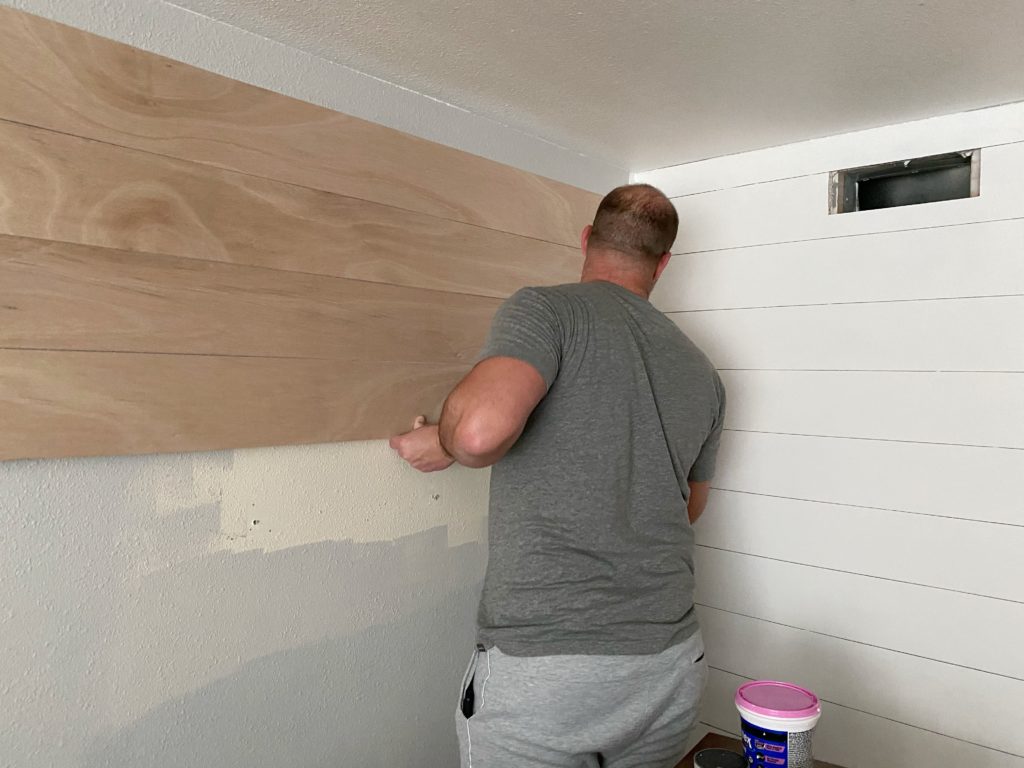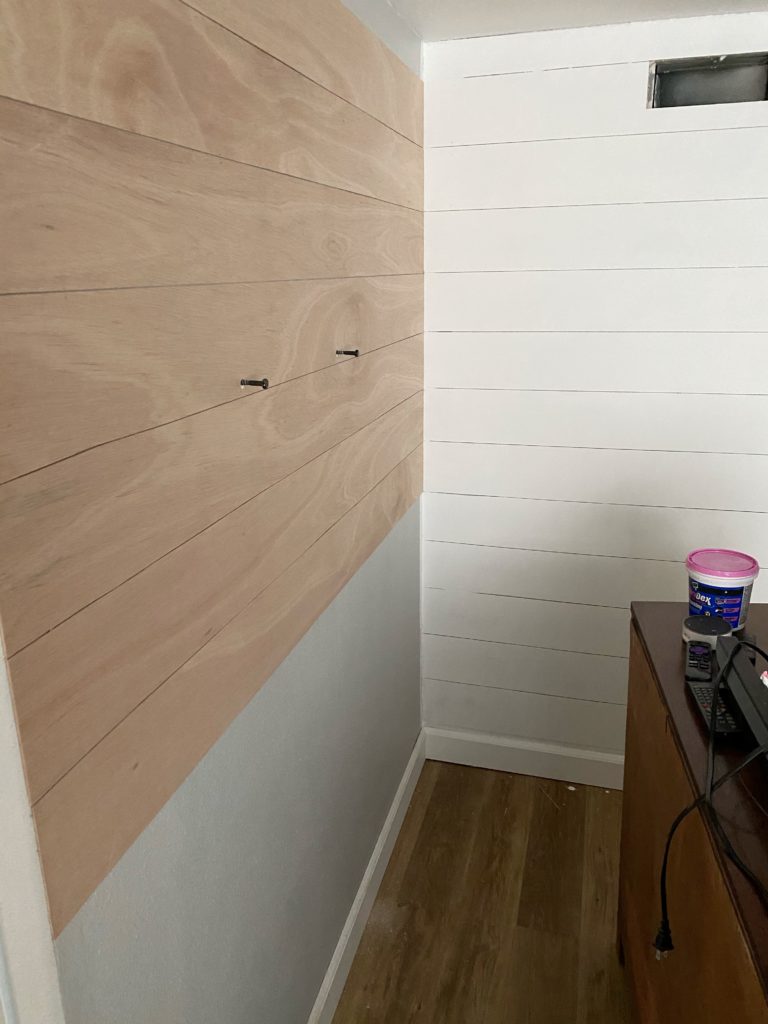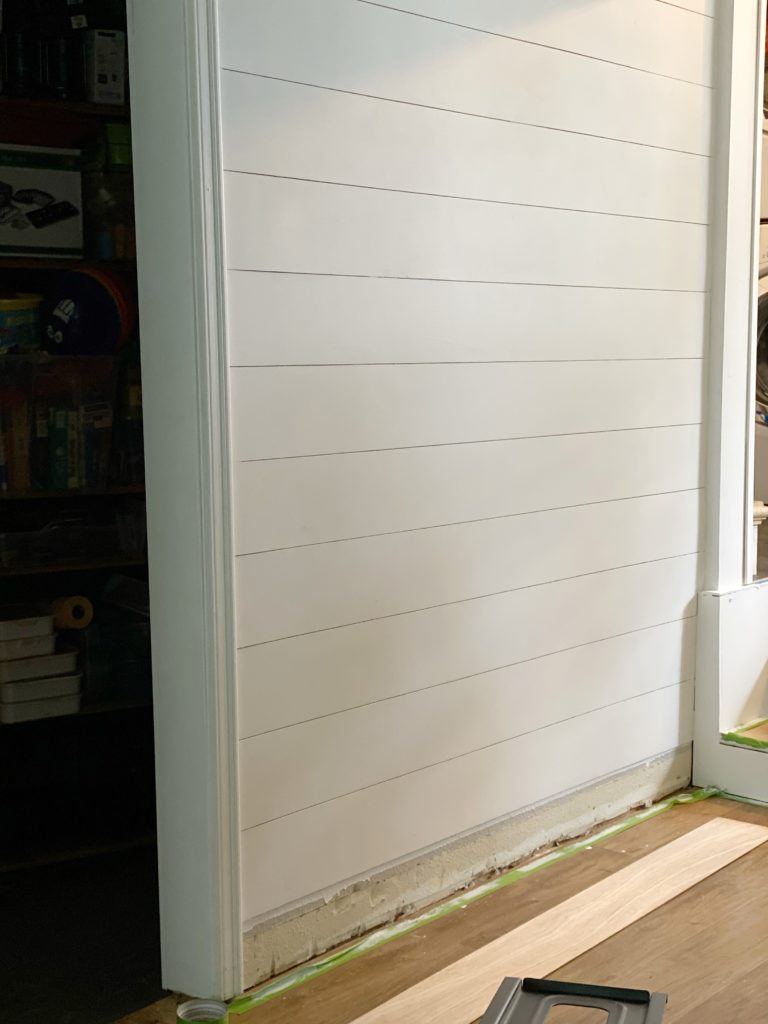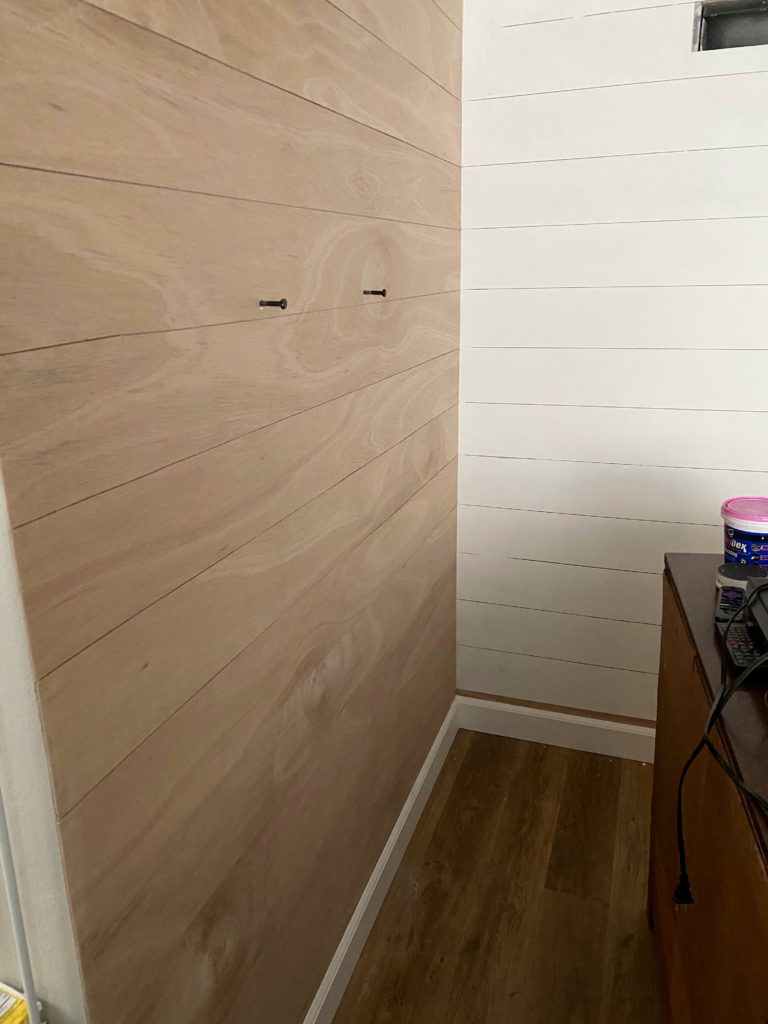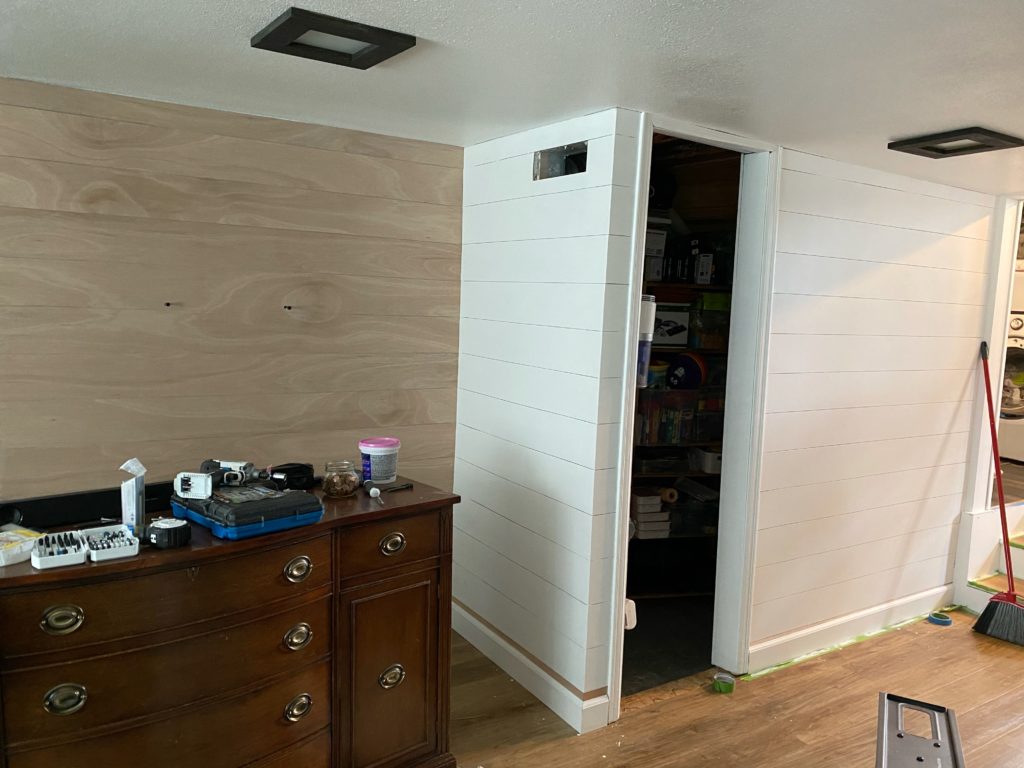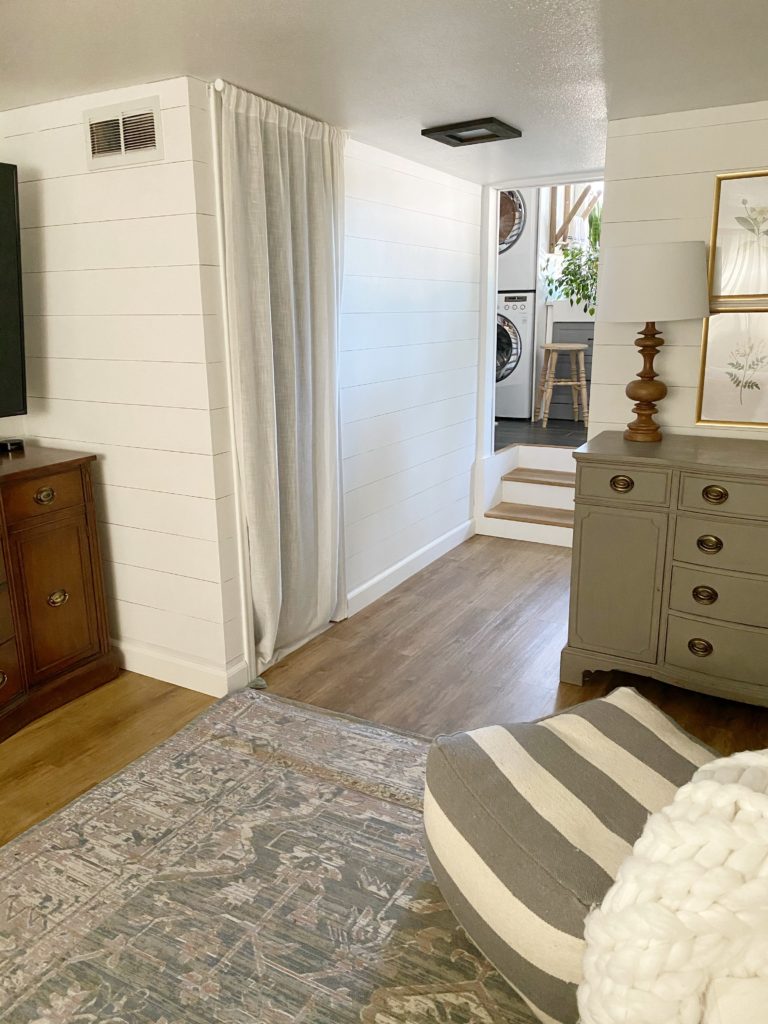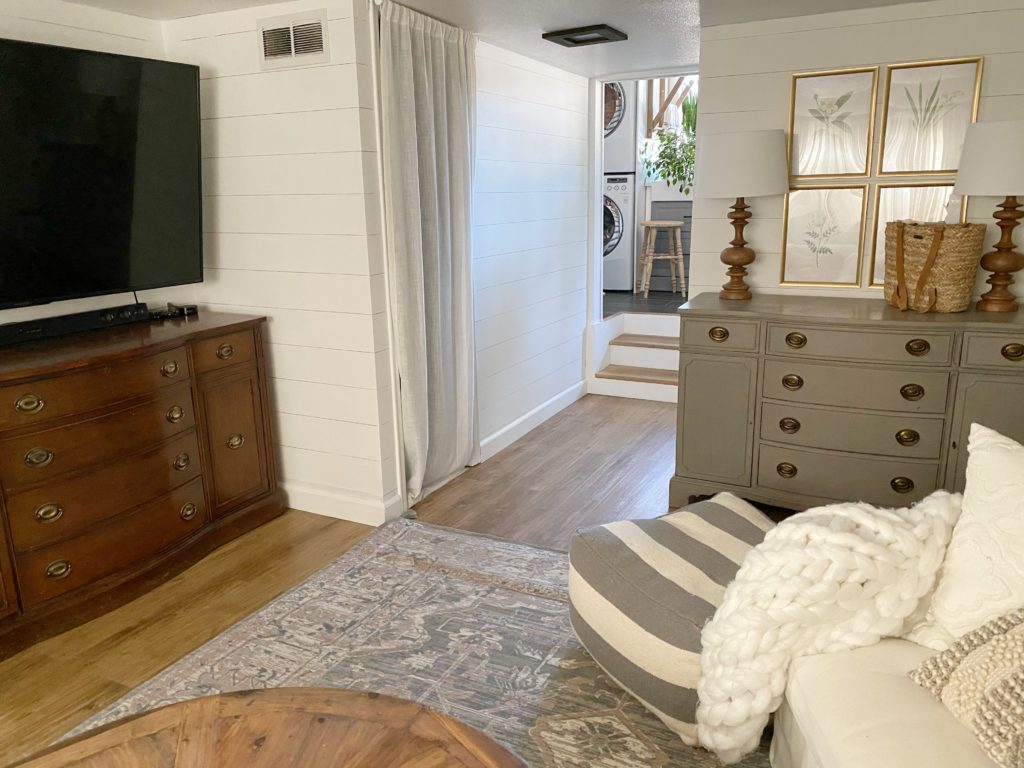 For more projects like this EASY DIY SHIPLAP check out these below!