Ready for the best cake? Oreo Reese's Peanut Butter Brownie Cake with everything you should have on hand if you love this stuff!
James favorites all put together, and this is what we got! Yes you heard it right – Oreo Reese's Peanut Butter Brownie Cake. Now if we smothered it with peanut butter in between each layer and add some ice cream on the side that would be his dream! Yes I just gave you more ideas!
Let's make this amazing cake!! Make sure to pin it for later because you don't want to forget it!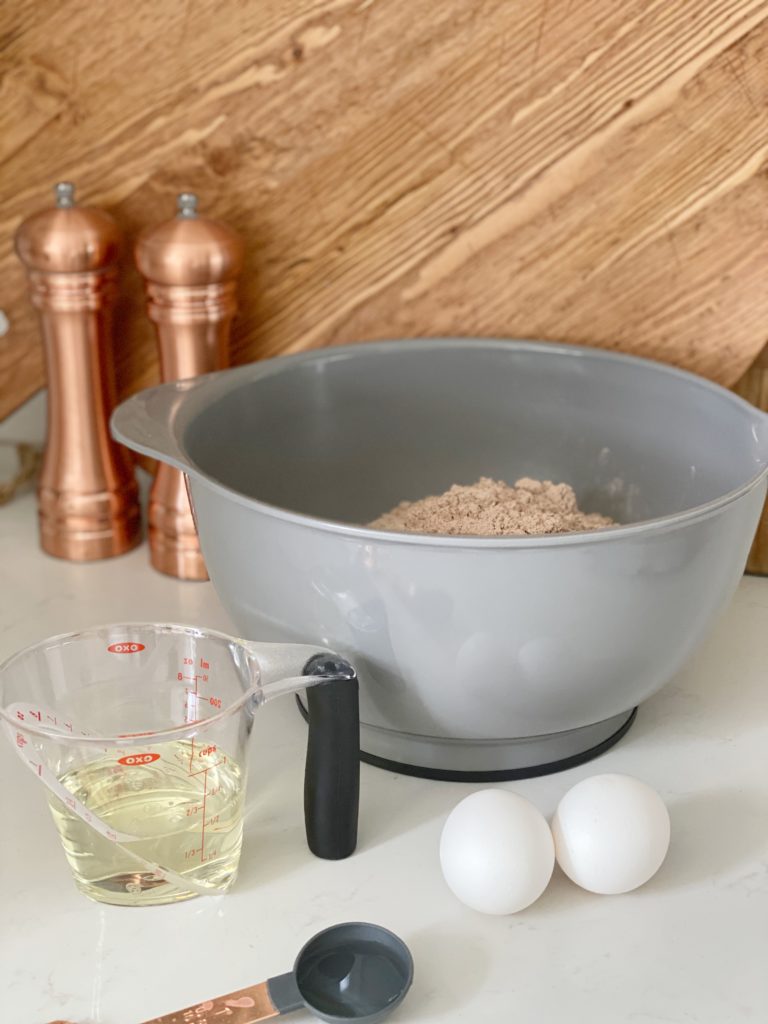 What you will need for your Oreo Reese's Peanut Butter Brownie Cake:
Brownie Mix – I doubled the recipe
Eggs
Water
Vegetable Oil
Pam Spray
Oreos
Reeses Peanut Butter Cups
Chocolate Frosting
* Peanut butter if want some extra goodness
* Ice cream for the side if not sweet enough

You will need 3 loaf pans along with all the items to mix the batter.

Miss Zoe wanted to make this special desert and who was I to say no! Time to mix it up and surprise James!
Preheat your oven to 350 degrees.
Mix your brownie mix according to directions – I doubled mine.
Next get your 3 baking pans and spray them with Pam.
4. Fill each pan to the same size.
5. Put in oven and bake till done.
6. Cool then flip over and you are ready to put it together.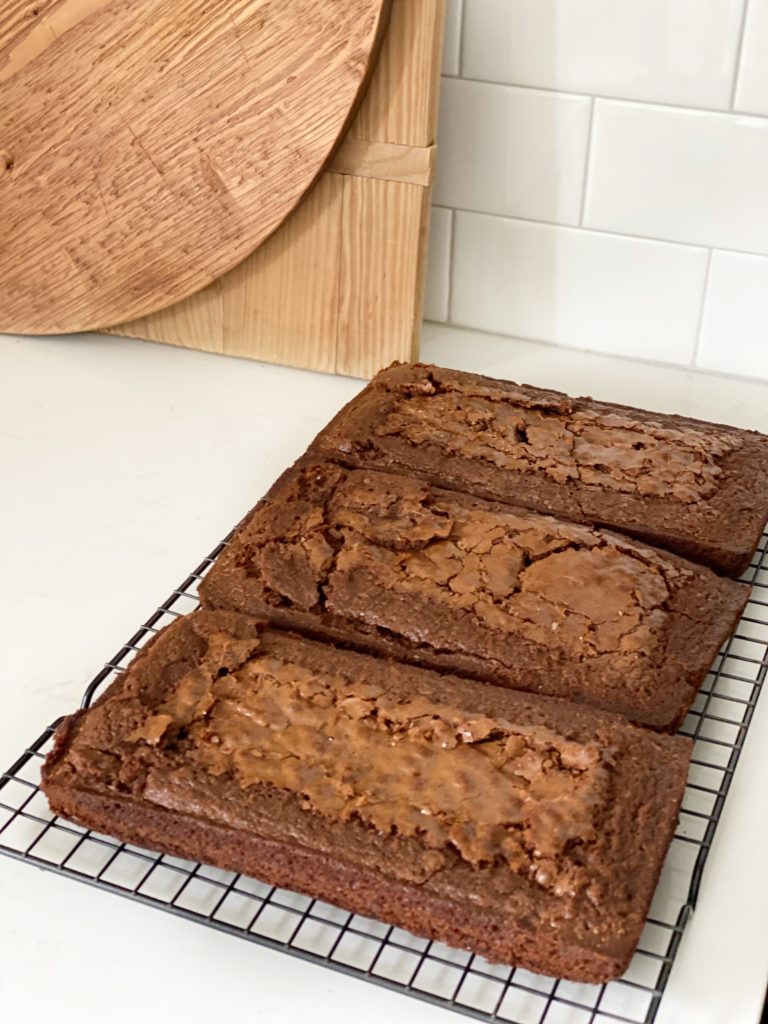 7. Once your brownies are cool it is time to put your Oreo Reese's Peanut Butter Brownie Cake together.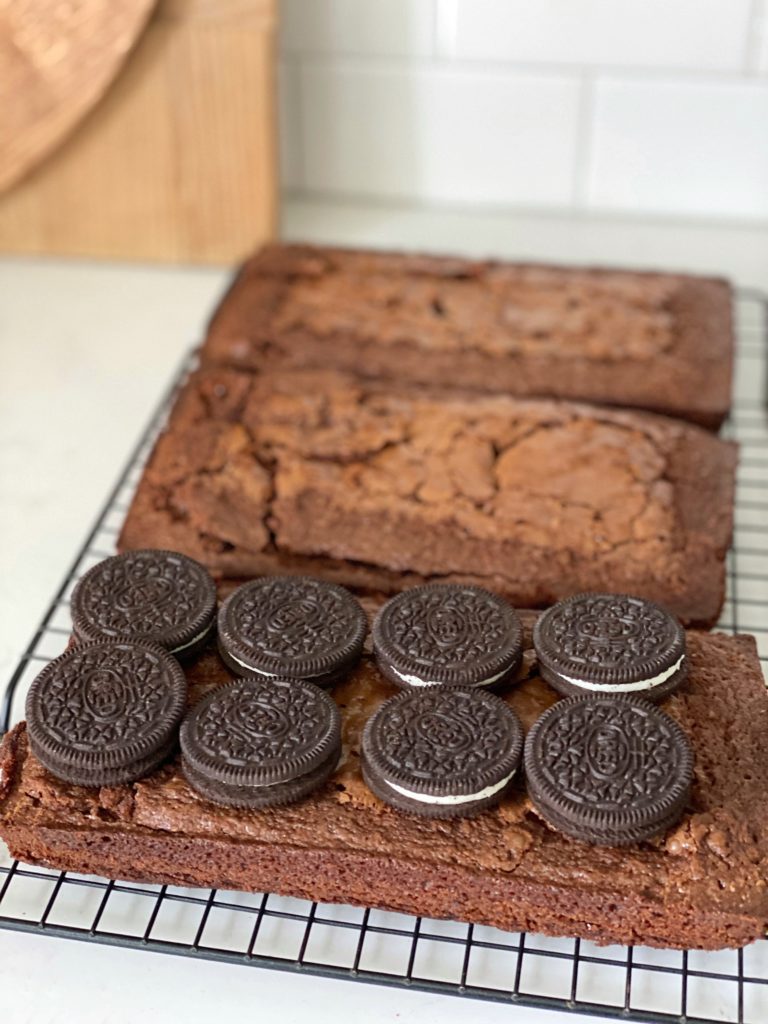 8. Place your oreos on the first layer of brownies.
* If you like it extra sweet you can put either frosting or peanut butter down first.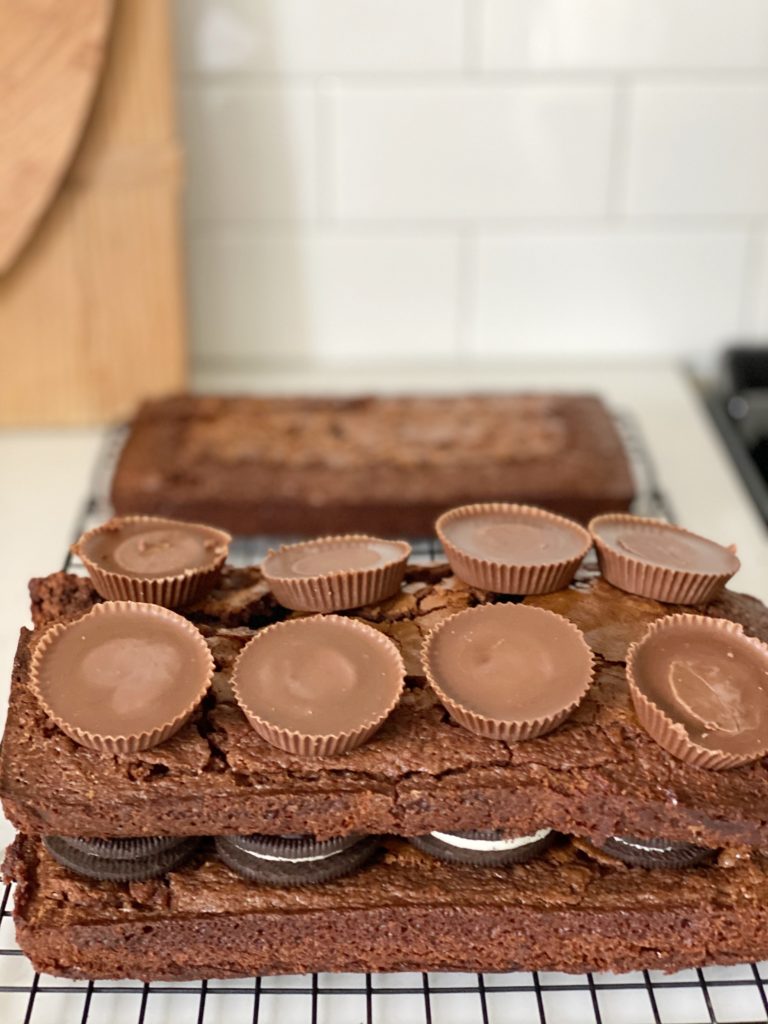 9. Next you will place a layer of brownies on top of the oreos, and repeat but with the reese's.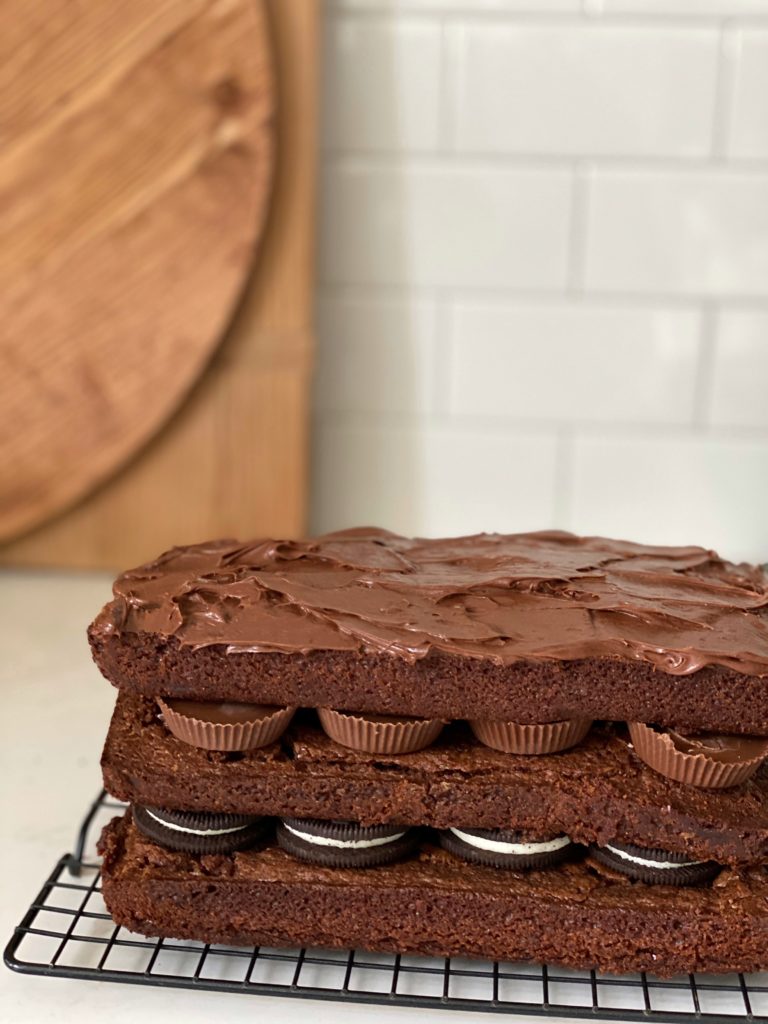 10. Place the last layer of brownie on top and top with frosting.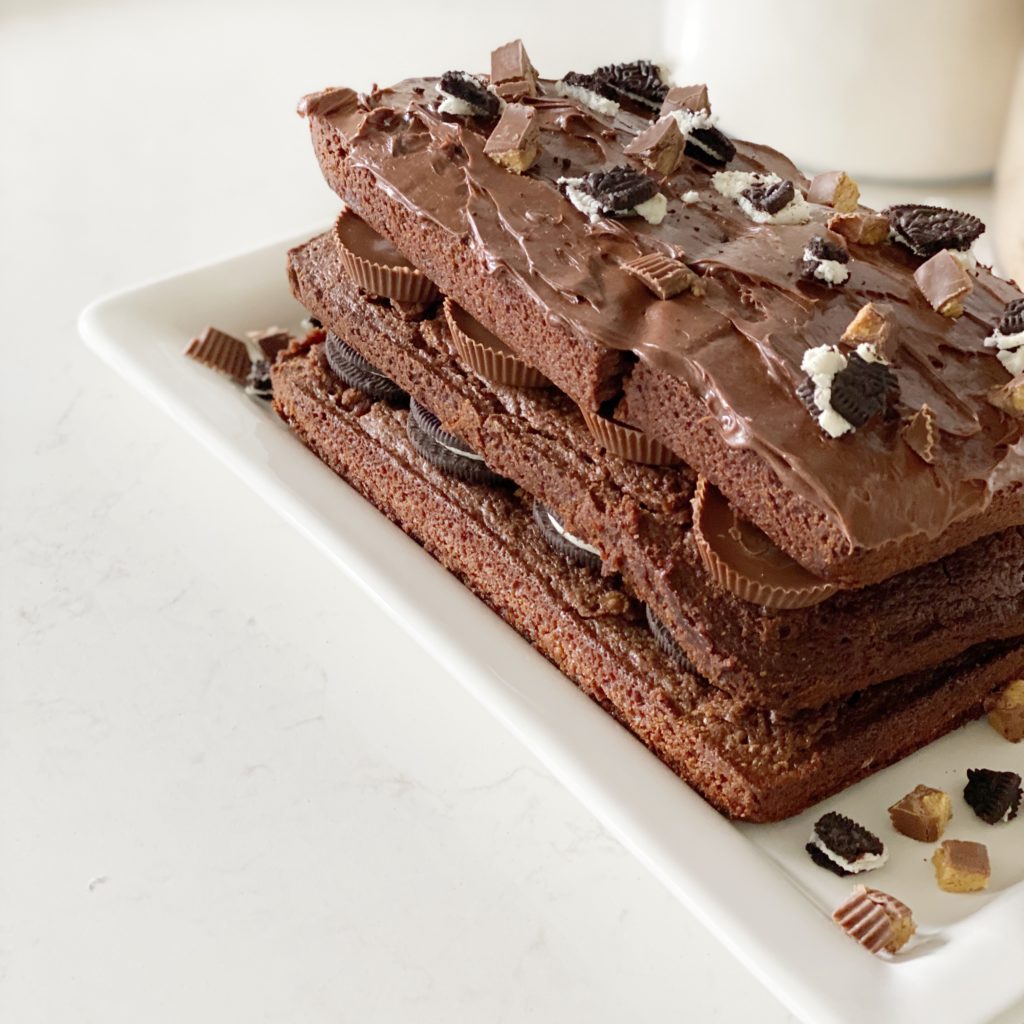 11. Now it's time to chop up some of the reese's and oreos and then you will sprinkle on top!
TO SHOP THESE ITEMS TAP THE IMAGES BELOW :
Now it is time to enjoy! I will warn you this is so good you will want more!
Pin it for later, but enjoy these recipes too :
PIN THIS IMAGE FOR LATER :