How to DIY a Skinny Board and Batten Wall
I love to transform spaces, today I will be sharing how we did this DIY skinny board and batten wall. Are you ready to see the progress?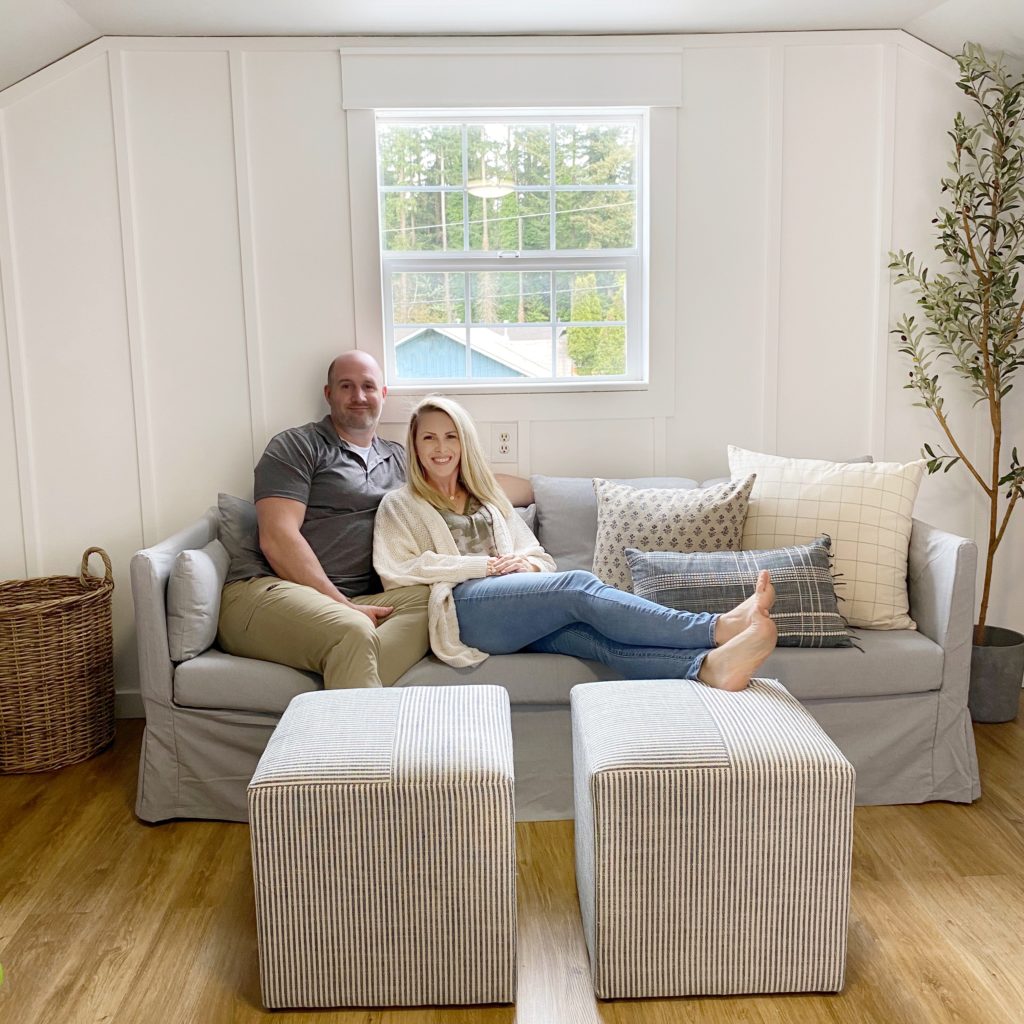 When I first had this vision, I planned on doing it my favorite moody blue/grey Behr Graphic Charcoal. This space is a small attic type room, and I tried a sample on the wall immediately it made the room dark and small. Watch how we transform this space with a fun DIY.
Just remember this isn't the final space yet… waiting for things to come in!
This wall was full of wallpaper, which I loved but was ready for a change. I will say DON'T use real wallpaper that was so much fun to take off. Now it was time to get the excess glue, and fill all the holes and sand them.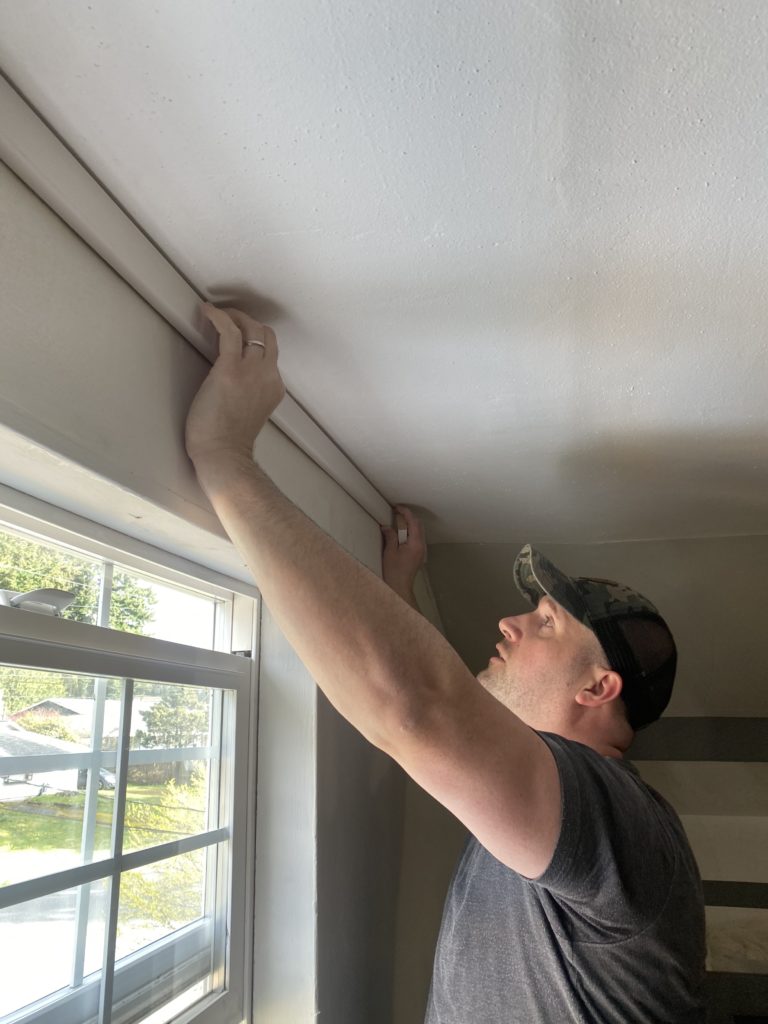 Supplies :
Nail Gun
Brad Nails
MDF – We used this
Miter Saw
Tape Measure
Carpenter Pencil
Caulk to fill in any spaces once done
Paint to finish space
Level
HOW TO DIY A SKINNY BOARD AND BATTEN WALL
First we started with the outside edge. Our walls aren't even at all, so you may see some gaps but we will fill those in later. We always wonder who built our house because nothing is even.
* Yes our walls look horrible from filling in the holes, sanding and the wallpaper but watch till the end to see how it transforms!
This was the not fun spot, going around the bunkbed. We wanted a clean polished look and with a little caulk this will look amazing!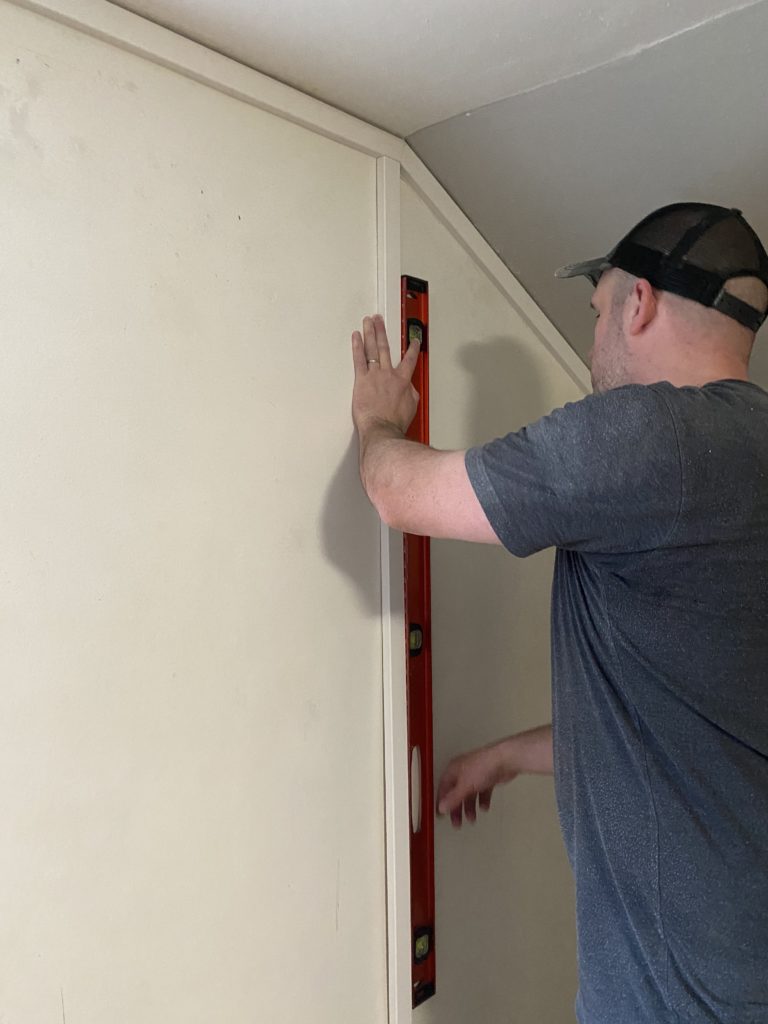 I love how it is turning out with the skinny board and batten. We have most of our home already done with board and batten and it is such a cheap and easy diy!
When putting on the boards we use a level to make sure that they are straight. ( Even if our house wasn't built that way we will try our hardest)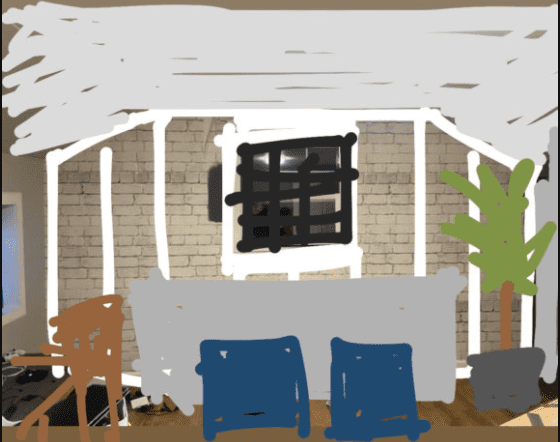 Before you see the space change here was my second vision of the space after I decided against the moody wall. One thing with doing projects with James I see things all at once. James sees them as we go… You see the first piece of skinny board and batten below – he saw it totally different in a mathematical way. For me I just see it all designed and I have to draw it out for him, or we both don't get each other.
I love where this is going. James wanted the skinny board and batten not as pictured below but do you see it?
Now that we have it all in its spots it is time to nail it in, then we will use the caulk to fill in anything thats needed.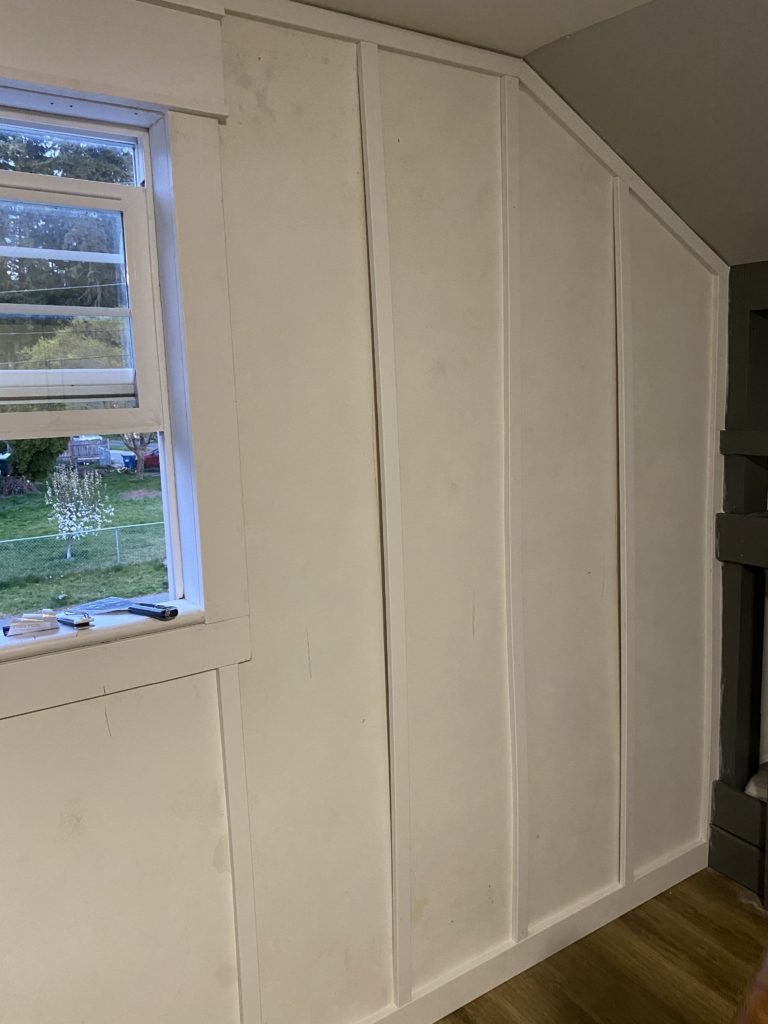 I will be sharing the video soon on my Instagram HERE!
While this isn't the final project, I am so happy with where it is so far! Stay tuned to see the final project!
TO SHOP THIS SPACE GO HERE OR CLICK ON EACH PHOTO BELOW.
PIN THIS IMAGE FOR LATER, AND COME PIN ALONG WITH ME HERE.
DON'T FORGET TO CHECK OUT THESE POSTS: