Spring Planting : Seed Starting
Spring Planting and seed starting – what if I am to late? You are never to late to start seeds, maybe you missed the window for a few but you can be growing all year!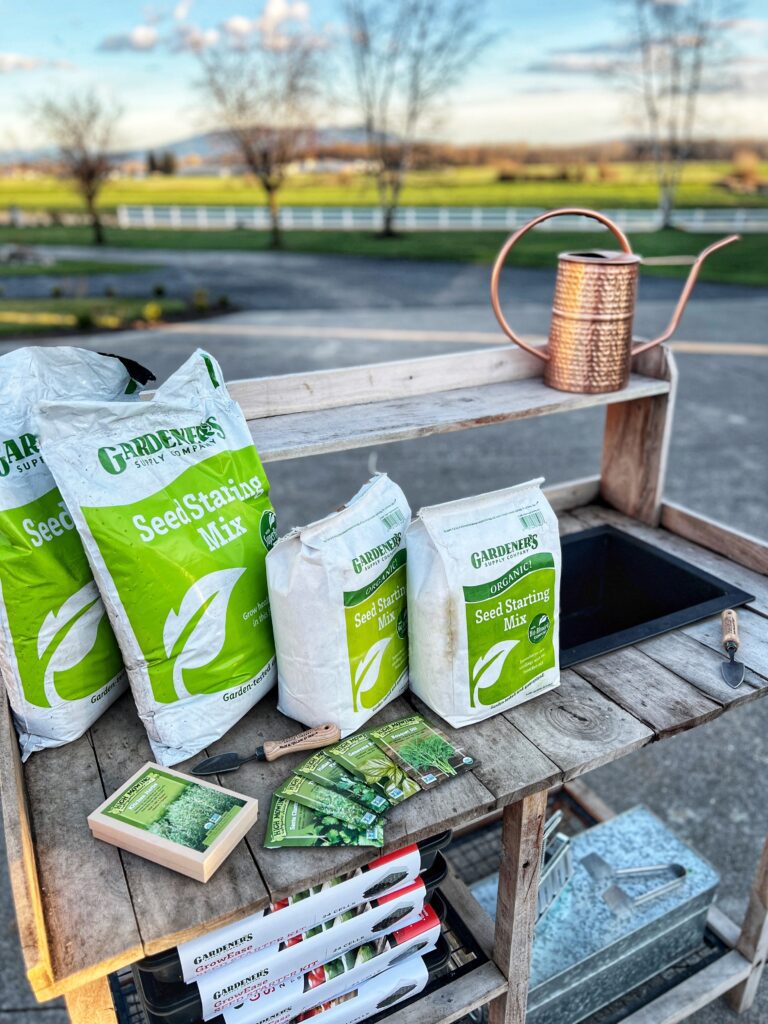 I love to shop at Gardeners Supply for all things Garden! I love that they are employee owned and do so much to teach along with having the best quality products! You can see what I ordered here, now let's get started! I am linking everything below so if you wanted to shop these items you can!
I can't believe last time this year our garden looked like the photo on the left! We added beds, but I didn't love them till I stained them with Gardeners PolyWhey Graphite Gray Stain and it made such a difference! We added this Jardin Rose Arch and its a beauty, I am so excited to see it this year!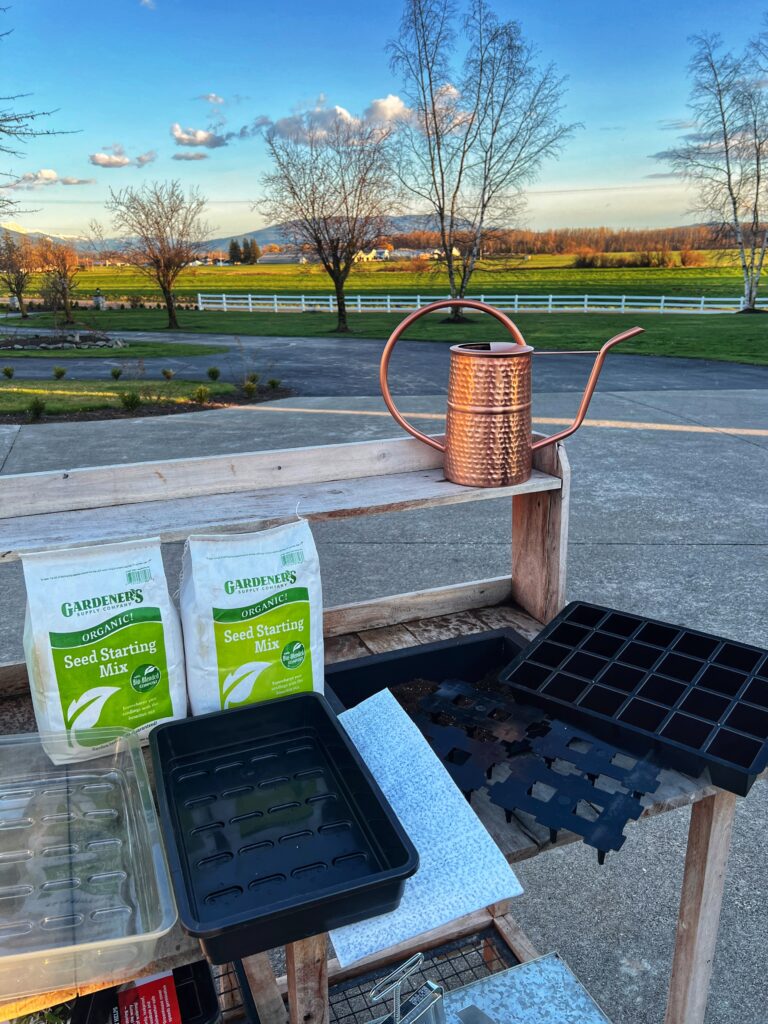 Now for all things seed starting.. I love the seed starting mix from Gardeners!These Grow ease starter trays are so cool and self watering – game changer!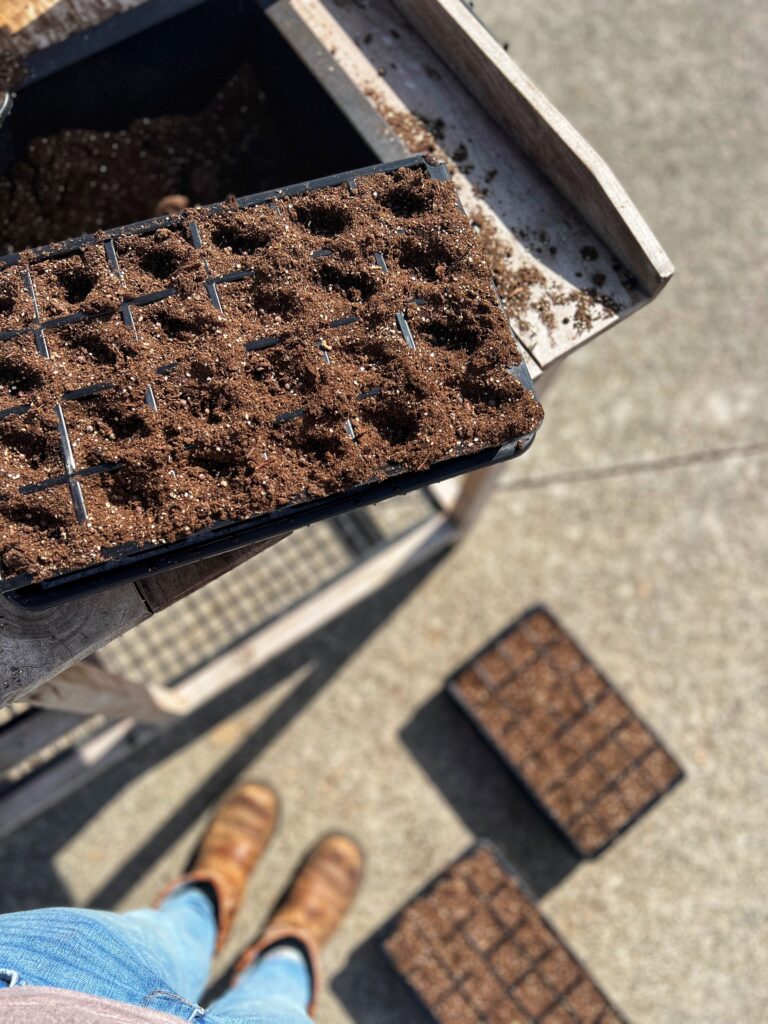 Look at this soil! So good! Today I am planting herbs, and some sweet peas!
Today is just the start, and I will be sure to share as these little ones grow!
These XL Seed starting kits are so cool, they even have easy pop-out hole in each cell so you can transplant seedlings directly into the garden with no fuss!
Meet my new friend, this LED Sunlite 3 Tier Garden I had to bring it outside just to show you how pretty it is since it will be living in my garage! This 3 Tier Garden is so well made and easy to put together! Let me share all about it!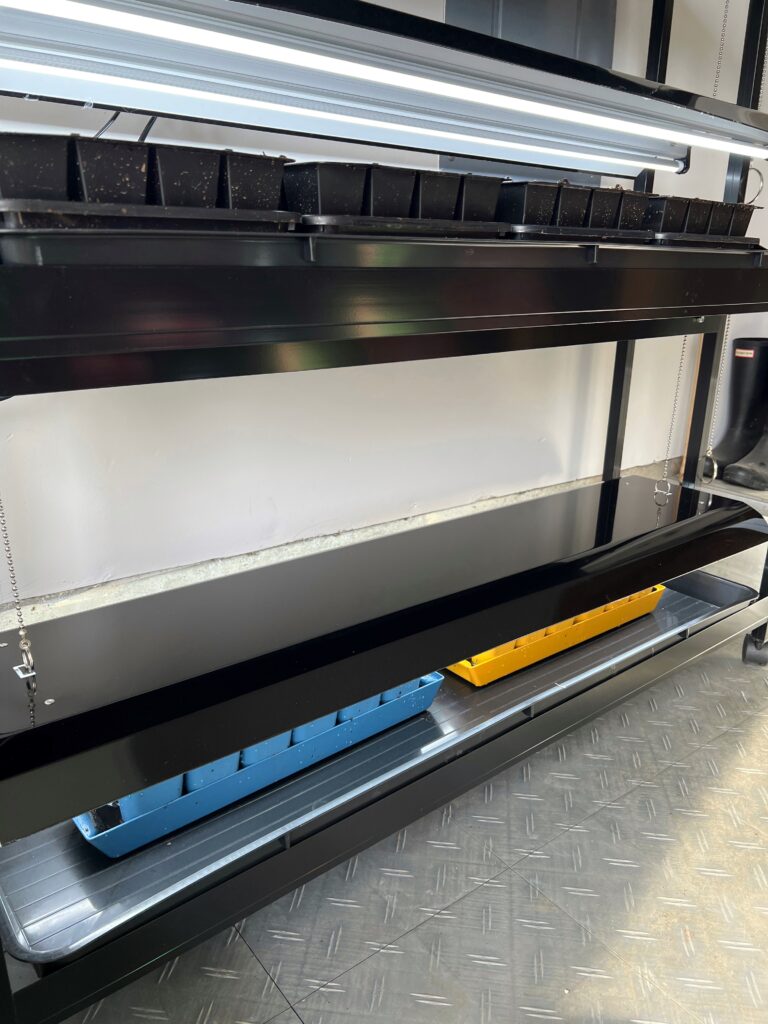 What sold me on this Sunlite 3 Tier Garden is the ease of it and yes I can grow all year long! I am going to try out succession planting and I am so excited – plus next year I will be all set early! ( So never to late to buy!) My favorite feature is the lights are adjustable and its so easy to do! No more leggy plants – that was my biggest issue last year not having this set up.
Now that I have everything planted, you will have to come back to see how everything grows! Stay tuned in stories and for the next blogpost! What are you growing in your garden?
Shop this post :
Sunlite LED 3 Tier Garden
Graphite Gray PolyWhey Stain
Jardin Rose Arch
Acacia Potting Bench
Seed Starting Mix
Mini Trowel
Copper Watering Can
XL Seed Starting Kit
Humidity Dome Set of 2
Growease Seed Starting Kit
Pop-Out Pots
Seed Transplant Tongs
Growease seed starting kit
Self Watering Galvanized Tray
Kitchen Herb Seeds
Deluxe Galvanized Seed Saving Box
Soil Blocker