Ladybugs for Garden and Plants
Should you release ladybugs in your garden, plants and trees? I will be sharing why we do, it has worked for us and saved us!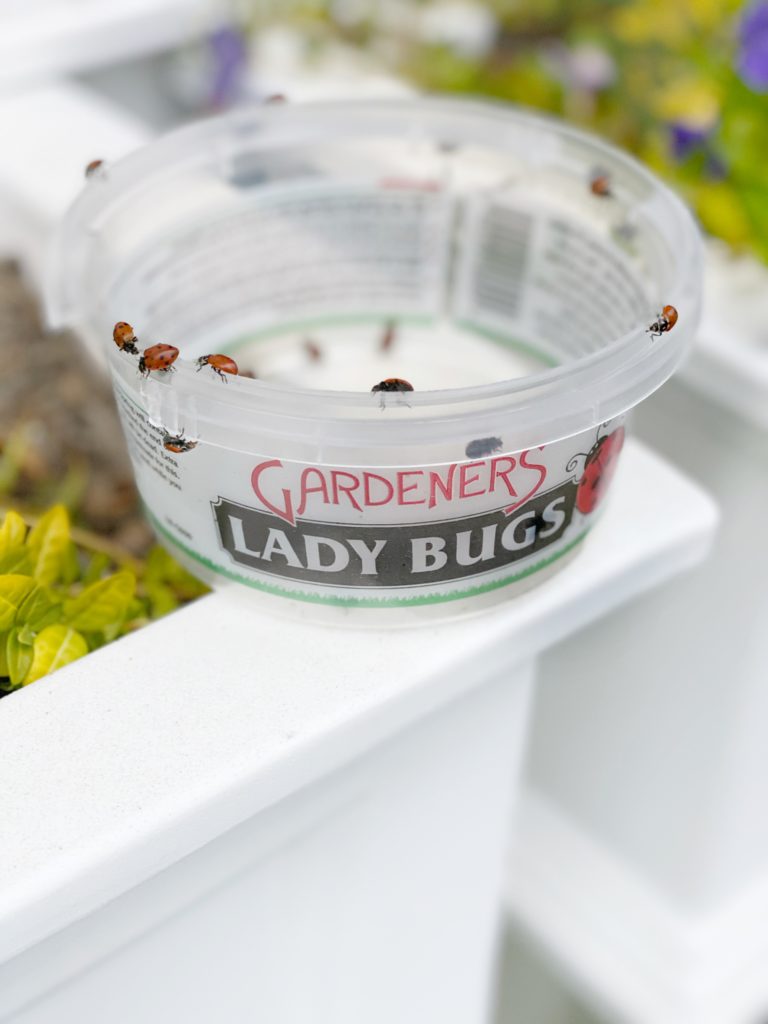 SHOULD YOU RELEASE LADYBUGS?
There are so many things on the internet that you can read about this, and there are people that say yes it works and then no. I think like most things you need to try and experience it. We had this massive tree in our front yard that was full of aphids… it was horrible. It made everything sticky and was a constant mess. Someone told us to try ladybugs – it was a lifesaver. Did I mention how fun it is too?
We have been letting ladybugs go the last 5 years and its a fun tradition for my kids, and good for our garden and plants!
TIPS:
Once you bring the ladybugs home put them in the fridge, then take them out right before you release. ( they can be kept in fridge for up to two weeks.)
Release the ladybugs at night.
Spray a fine mist of water on plants before you release the ladybugs. ( giving them water they will want to stay longer)
You can release the ladybugs in stages.
They are so fun to watch, and so fun to talk about with kids.
If ladybugs aren't for you it is so fun to do the butterflies, its a bit early for us to do here in Seattle but this summer for sure! I linked them below along with some fun lady bug items! We are waiting for this kit HERE to come in the mail!
YOU CAN SHOP THESE ITEMS BY CLICKING ON EACH PHOTO
CHECK OUT THESE POSTS TOO :
PIN THIS IMAGE FOR LATER, AND COME PIN ALONG WITH ME HERE.