Garden Progress & Must Haves
Ready for some garden progress? Today is the day along with some must haves from Gardeners! Let me share what we are up to even if it doesn't look like much YET!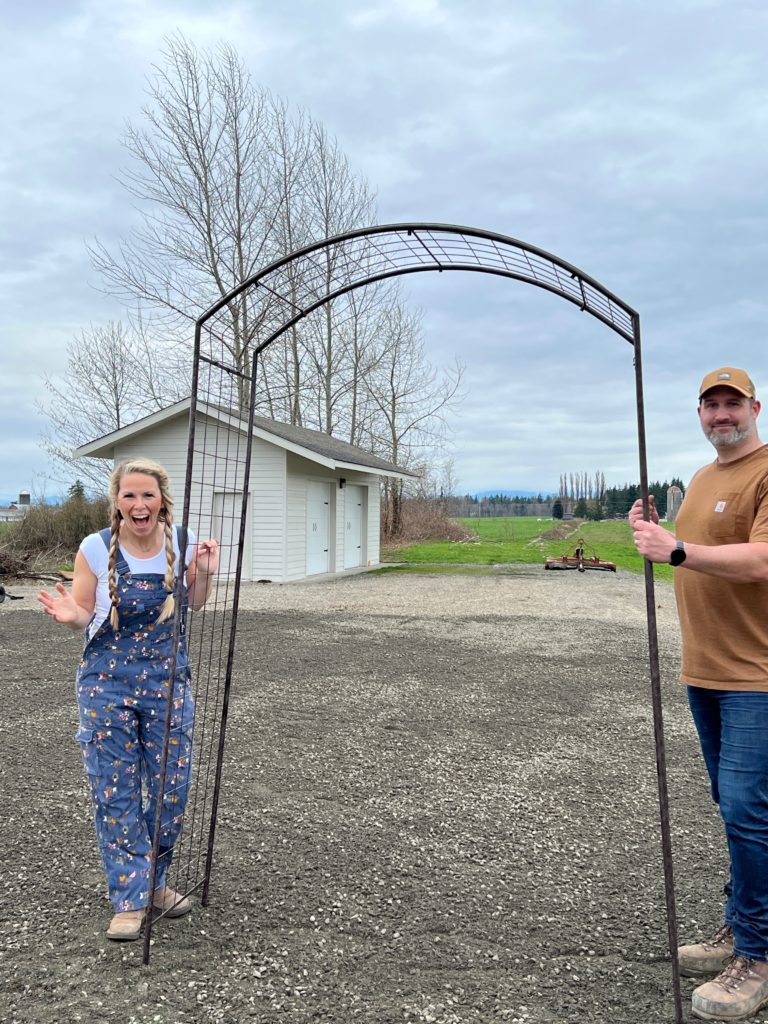 Now that you saw the garden progress photo, let me show you where we started and a little more into the plans! Don't miss this GARDEN POST to show what else we are working on.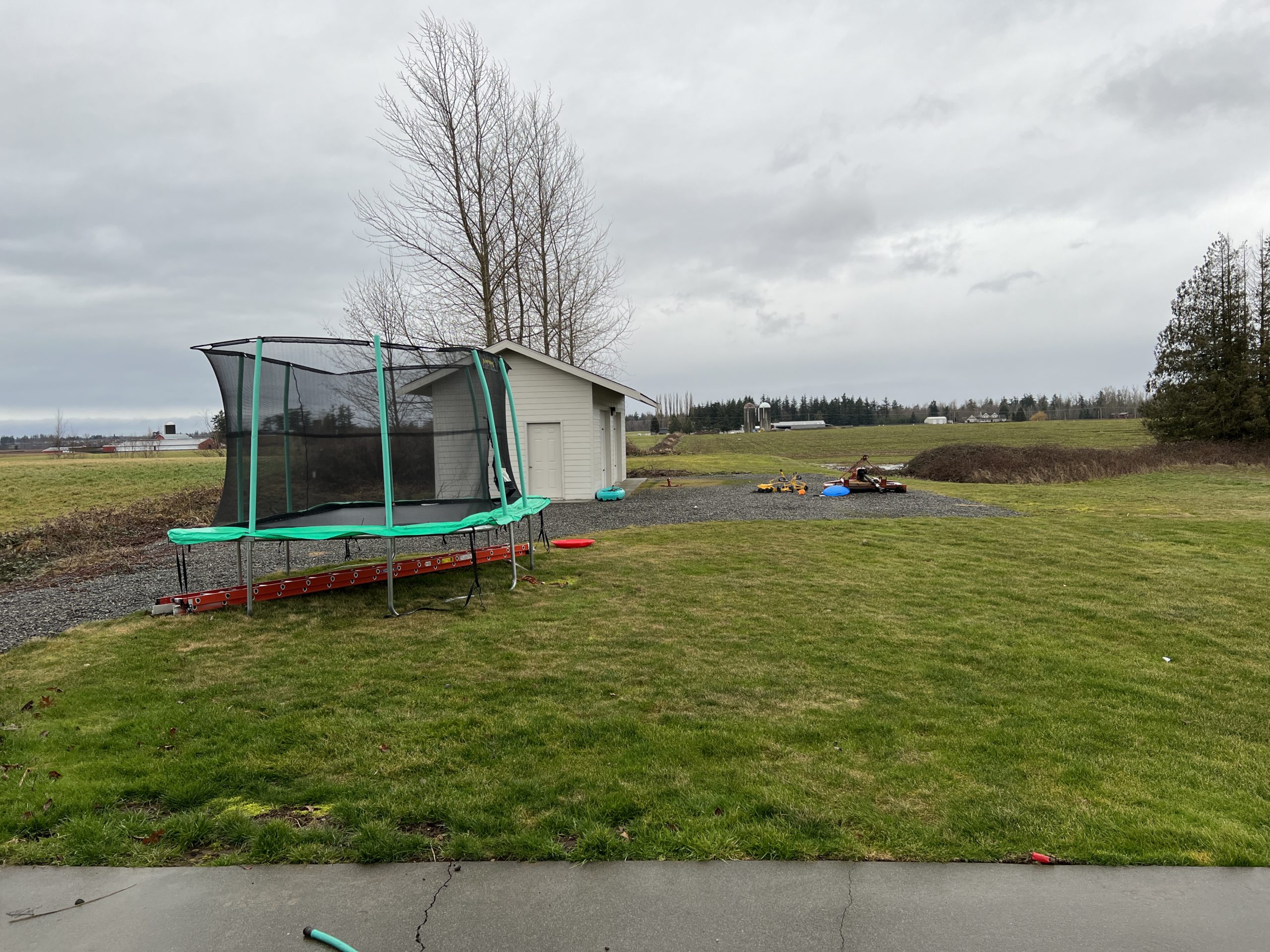 This is the FIRST part of our garden. We put down cardboard and landscape fabric then it was time for gravel. This is not pea gravel that is to come. We had a lot of area to cover so we put this down first since its not as expensive and we have a good amount of pea gravel we will need.
Ready to see the direction we are going??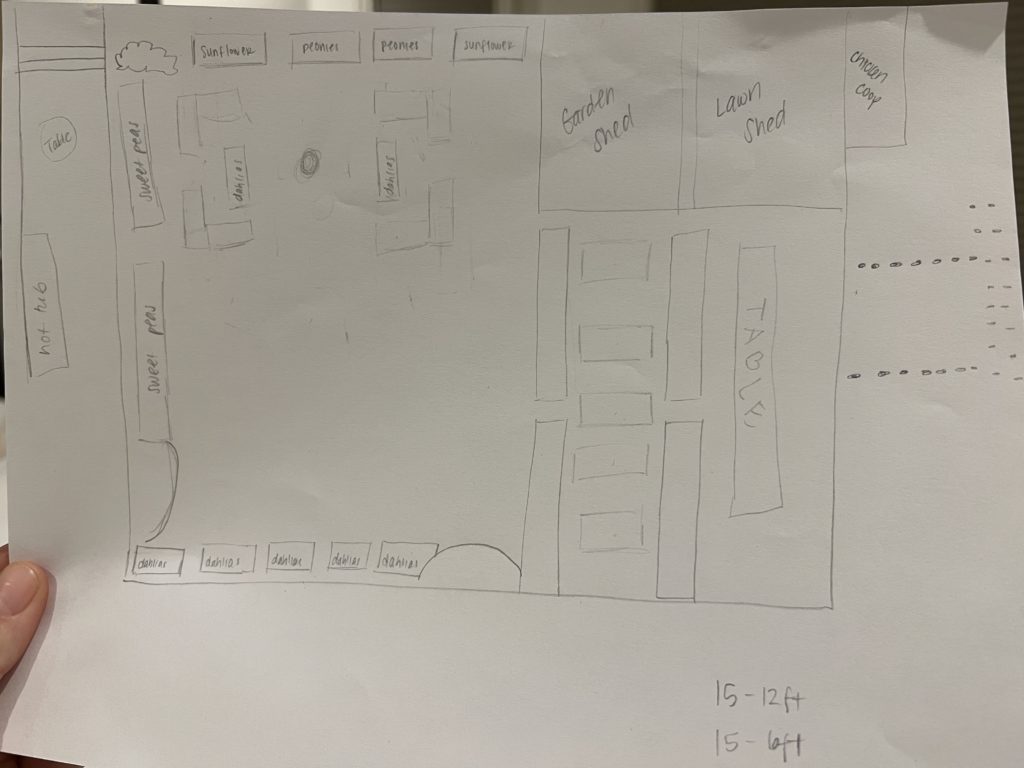 This is the original plan of the garden, it only changed just a bit! Are you ready to see it transform? I can't wait to share!! Next is GARDEN BOXES and a DIY!!!!!
Now what do I need???
Can I just say my list for Garden must haves will go on forever! Today I am sharing what I have, what I want, and what I dream about from Gardeners!

What I have :
Here is the Jardin Rose Arch that I love and I have 2 that you see above, but I really need one more to add to my list!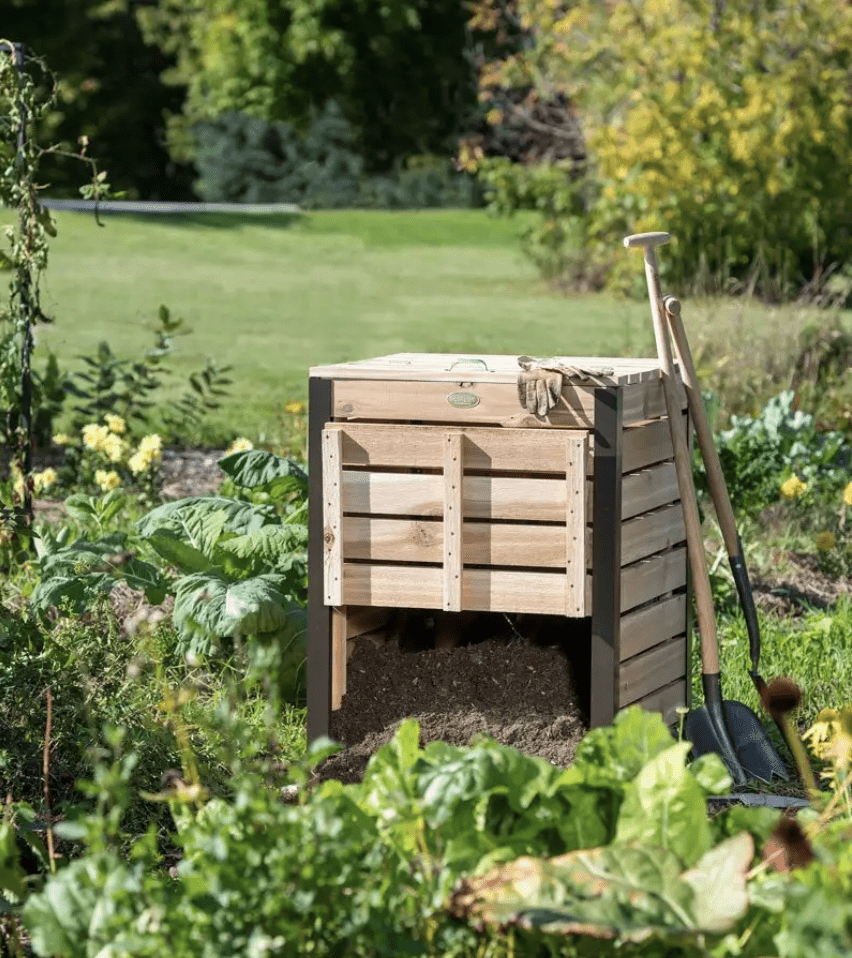 We are so excited to start composting! I have a little composter inside, but wanted something larger and that will be very beneficial for our garden area. I found this cedar one from Gardeners, its put together and I can't wait to share!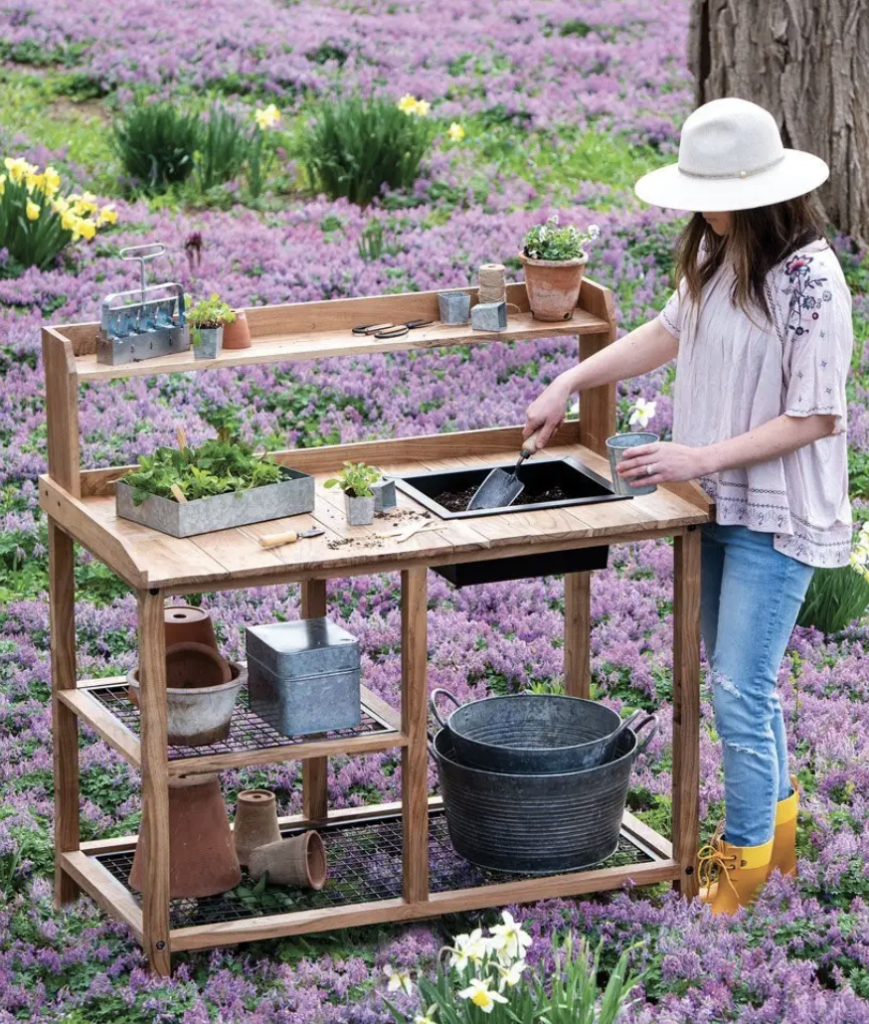 If you saw all my potting adventures in my kitchen, you know I need a potting bench it even has a soil reserve! I fell in love with this Acacia Potting Bench and its on its way to my house.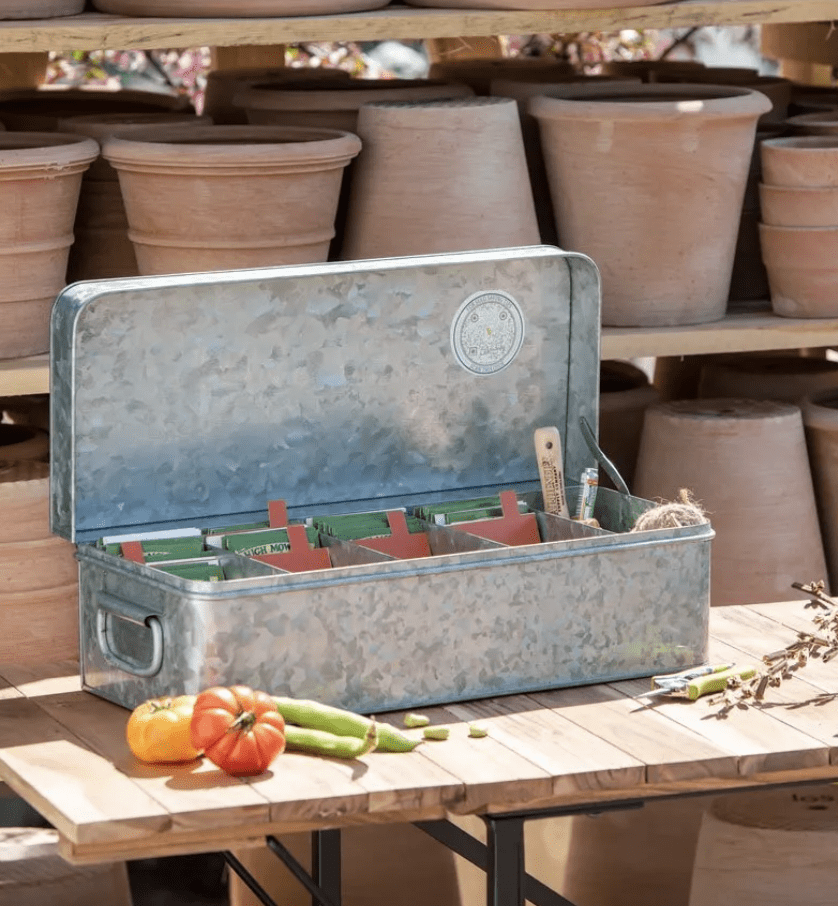 This Deluxe seed saver kit is amazing! It is so much larger than you can see in this image and holds so many seeds! You can find it at Gardeners too!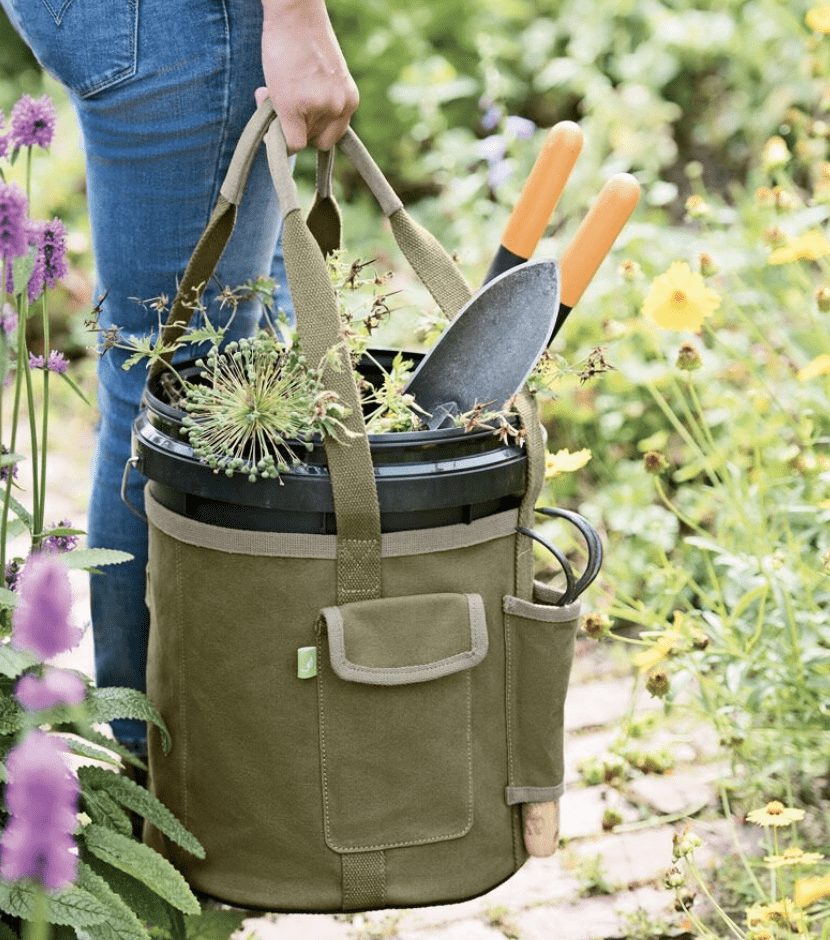 If you need something that is a must for the garden is this bucket tote. I love that you can carry it around with or without a bucket! Put your tools in there, put weeds, garbage or whatever its a win!
What I want :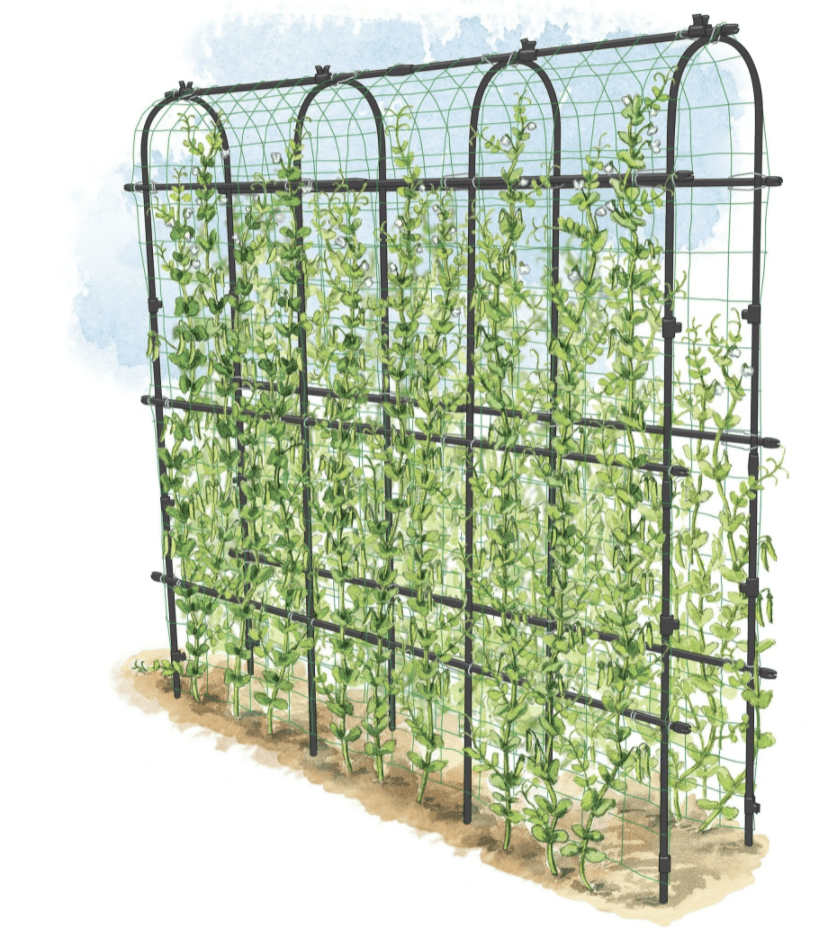 I need this pea tunnel, it truly sounds amazing and is what I need next on my list!
We are growing tomatoes and these cages are a must! A set of three, is just what I need it comes in two sizes!
This Gardeners Stain is in my cart, I just need to measure to see how much I need!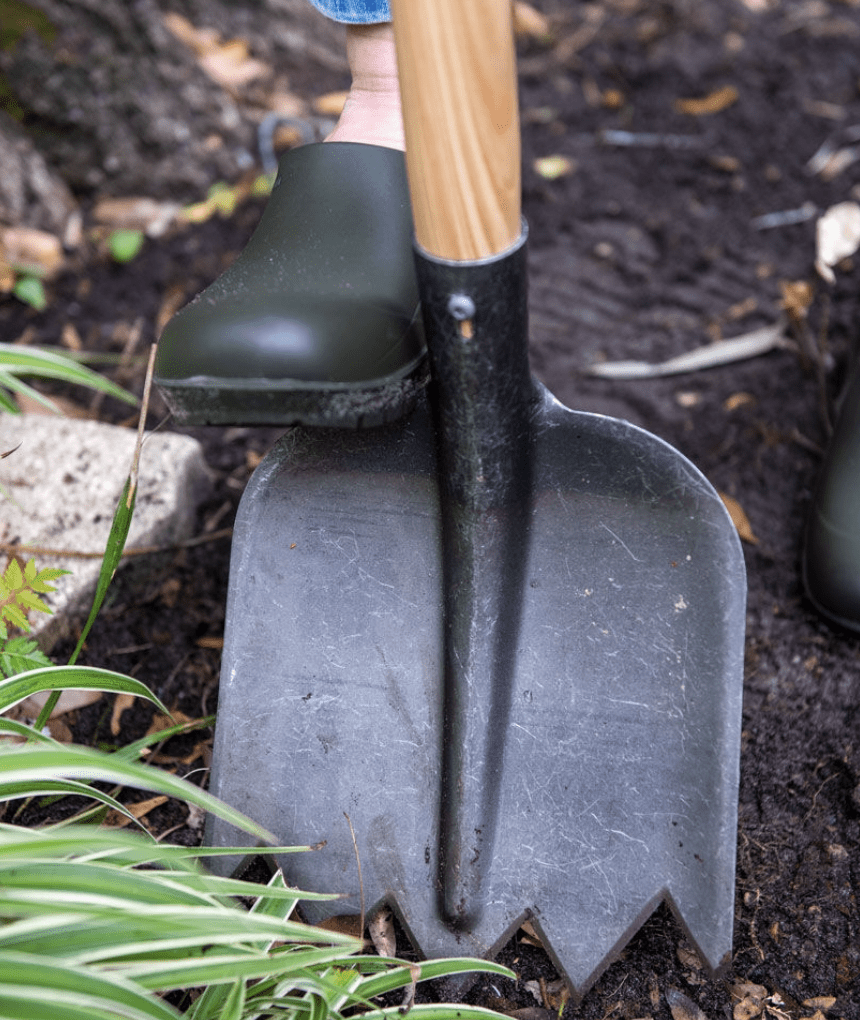 I feel like my list of essentials are never ending but these three things are in my cart!
Gardeners Dig & Pry Tool
Gardeners Garden Hod
Seed & Spacing Ruler
We are growing so much this year, and plant markers are a must!
Wooden Birch Plant Markers
Paint Marker
Plant Marker
What I dream about :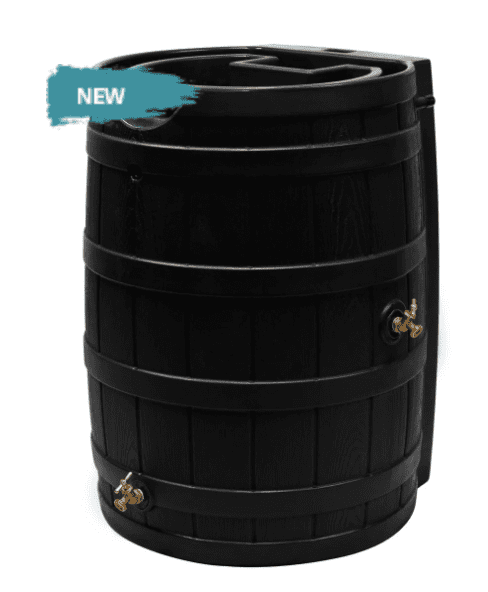 A rain barrel is on our dream list right now – its something we really want and can use .. you know Seattle rain? This one holds 65 gallons and they have other similar ones too at Gardeners.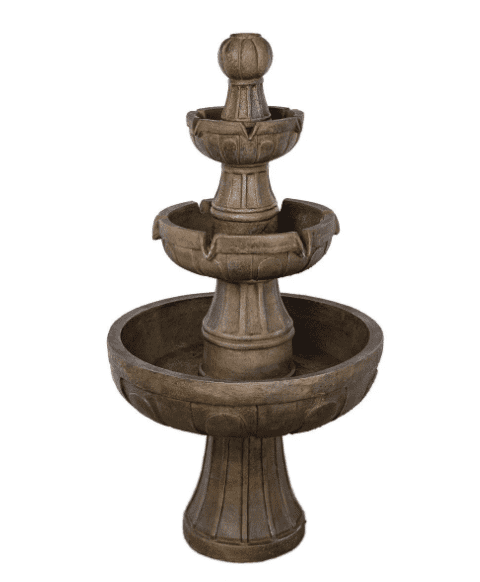 If you have been following along you know how much I love fountains, this one here I just LOVE and hopefully it comes back in stock soon at Gardeners!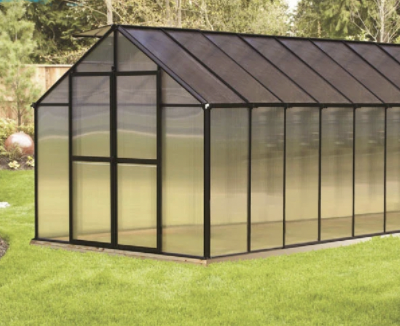 A greenhouse is on our goal/dream list, for now it will have to wait.
I hope you enjoyed looking at the first steps of our garden progress, and are excited to watch as it turns into what we have dreamt about! Recently, I did a poll on how many have heard of Gardeners the store to shop from, and over 75% has never. I hope as you looked through this post you took the chance to check out their website. Gardeners is an amazing company and 100% employee owned. They have such a fun instagram and share the best tips and tricks too!