Container Gardening + EASY DIY
Container Gardening is such a great way to do gardening, there is so many ways! Check out our little garden and some fun DIY Ideas!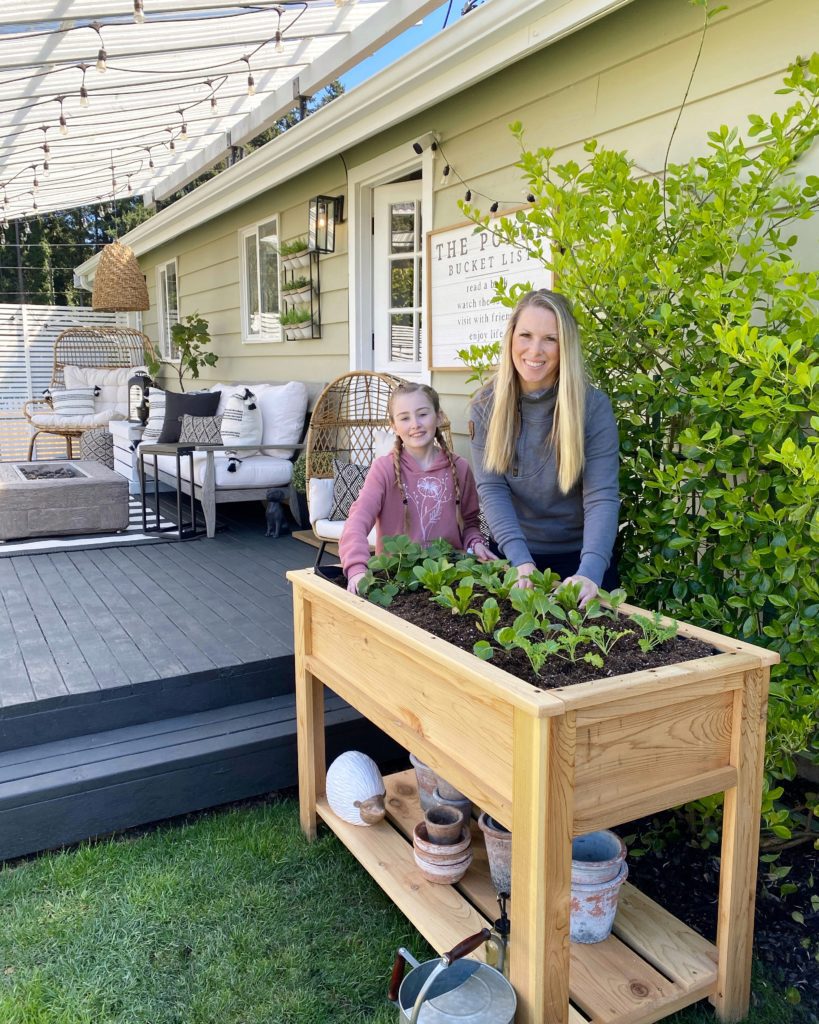 Zoe and I love to garden, we want a BIG garden one day .. but for now this is perfect! We found this little planter box at Walmart and it is part of the Better Homes & Garden Live Better Line. Not only do they have this amazing planter box, but everything else you need including the soil!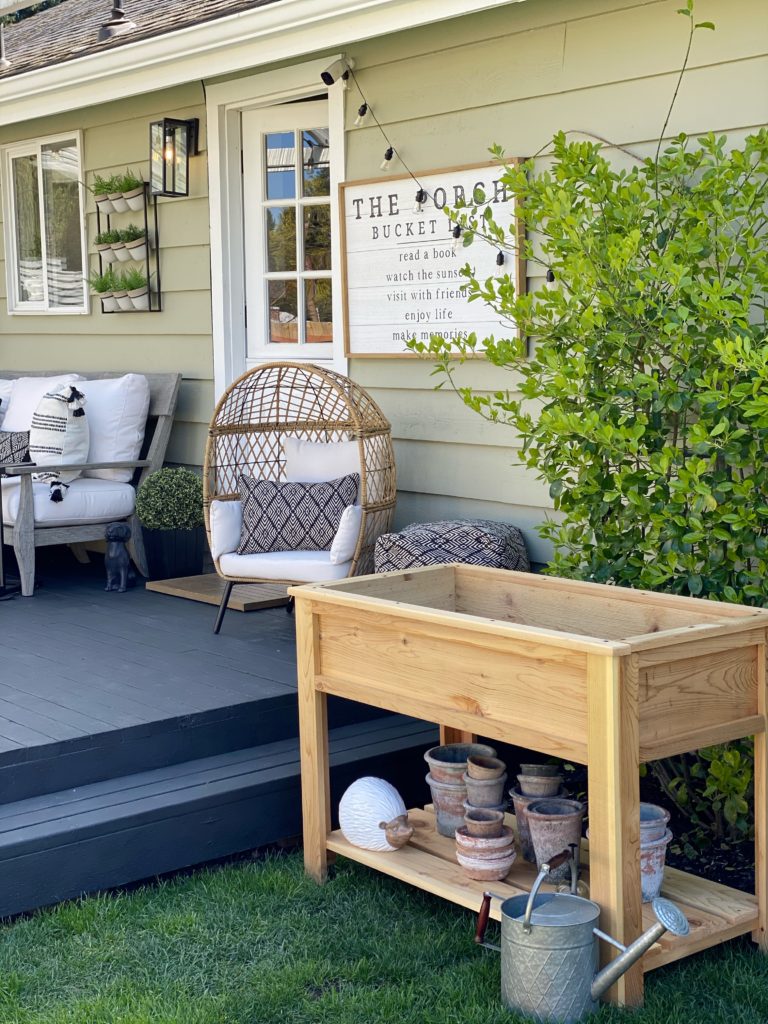 Do you want the DIY without the cutting and hard work, all you have to do is put this BHG Live Better container garden with the tools it comes with! It's that easy – check it out HERE.
Check out this big bag of container gardening mix – you will need 3-4 to fill this up! I love that the garden already has drain holes.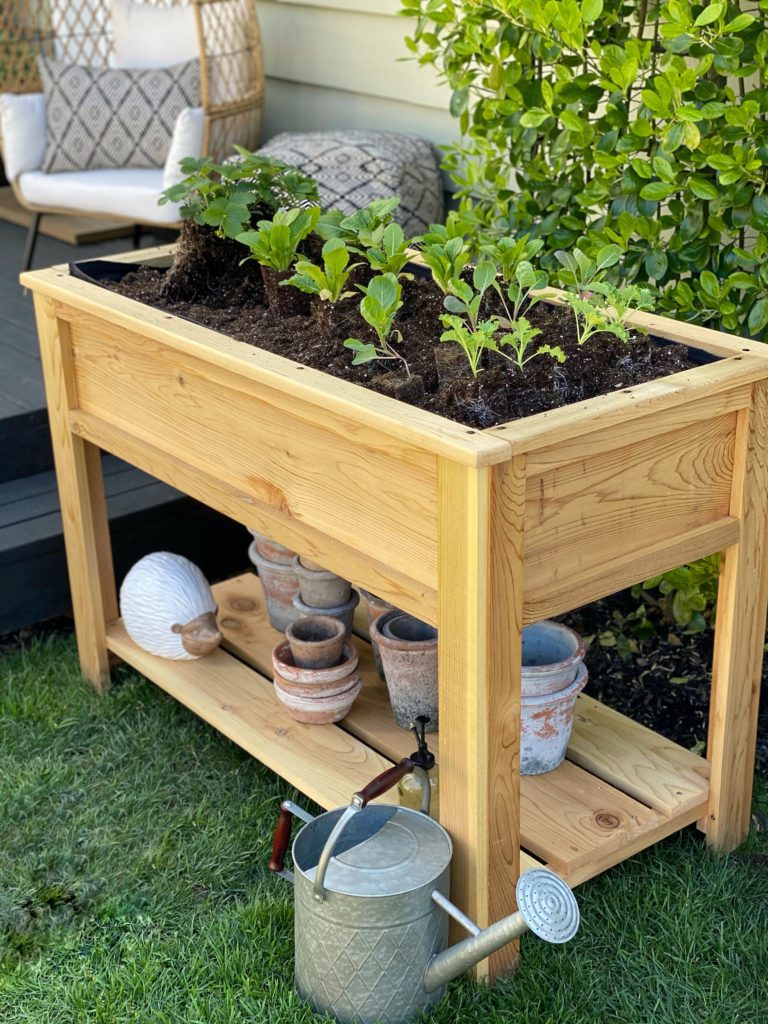 We have all our plants ready, and now just to make sure they are dug in! We are just doing lettuce, kale and strawberries this time! Herb gardens are fun to do too – just don't add in mint!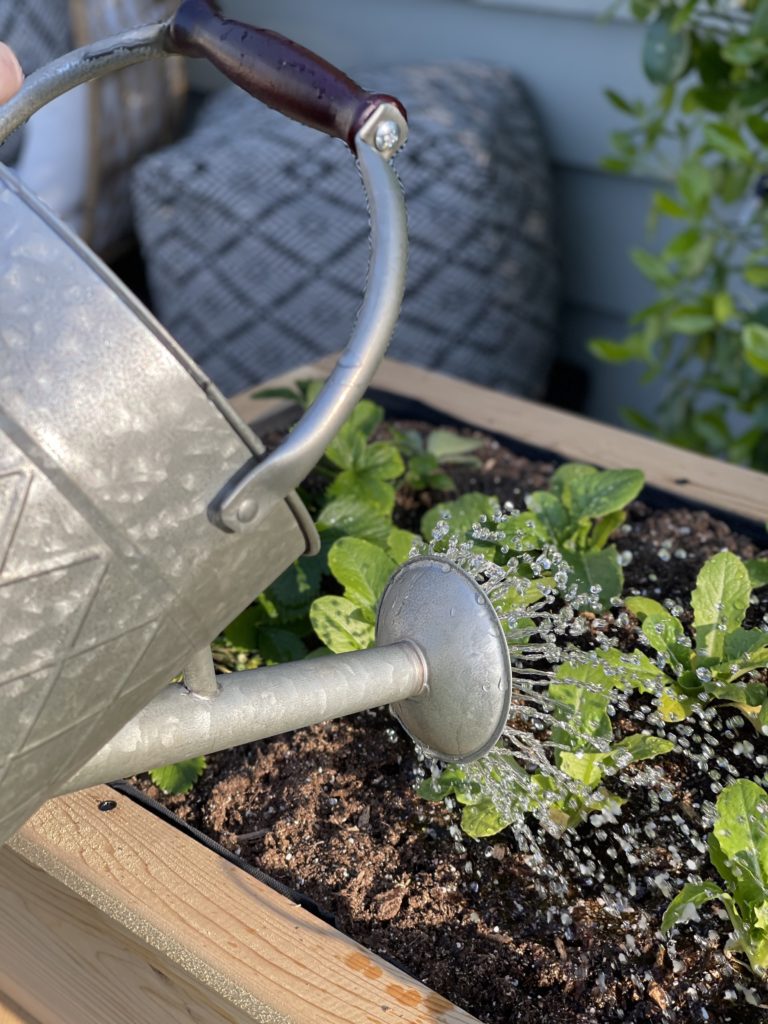 Once you plant your veggies, don't forget to water your container garden.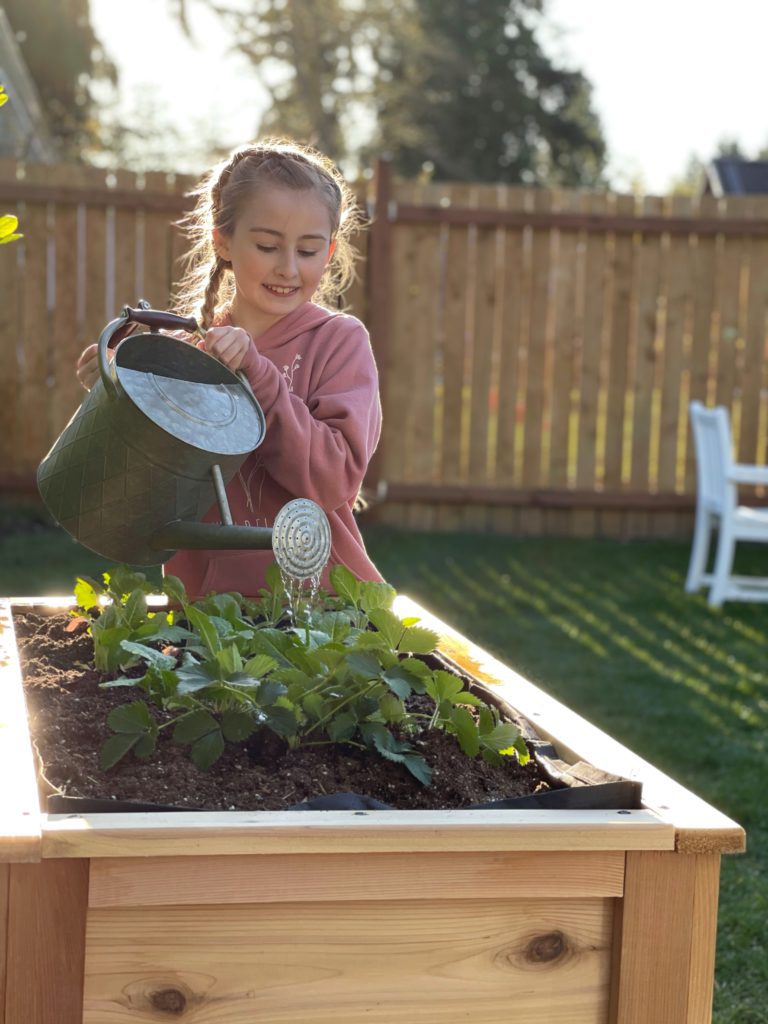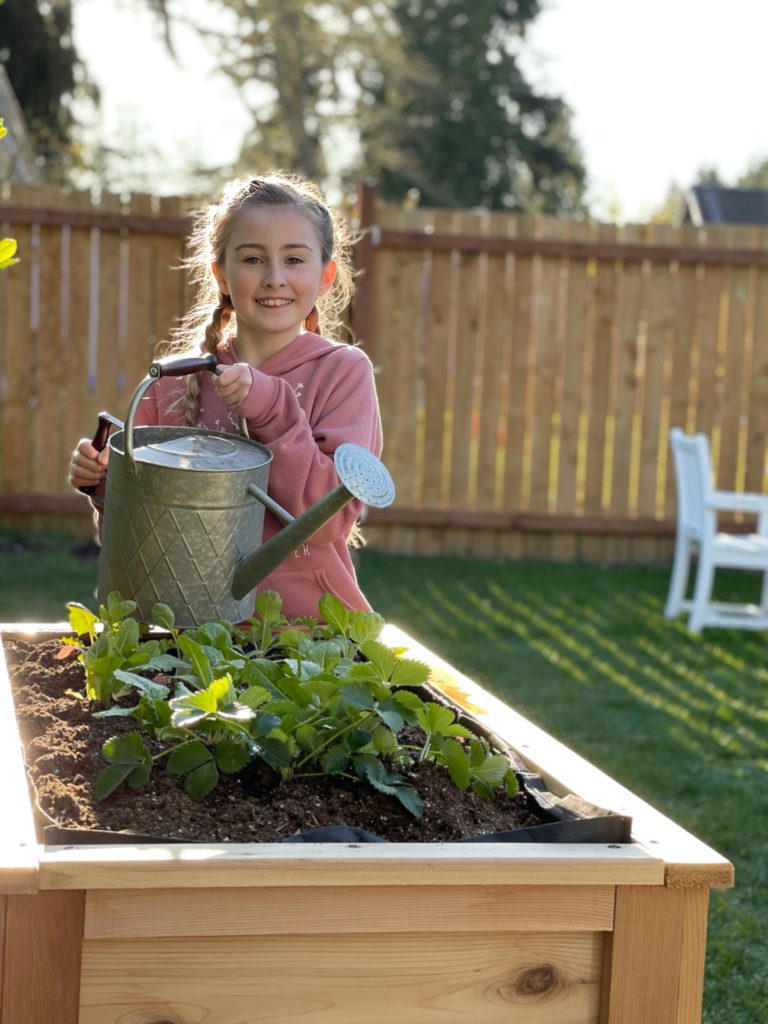 Zoe was so proud of her little garden! I do have to say, doing a garden is what made this picky eater try veggies and if you ask her what food she likes the most its peppers!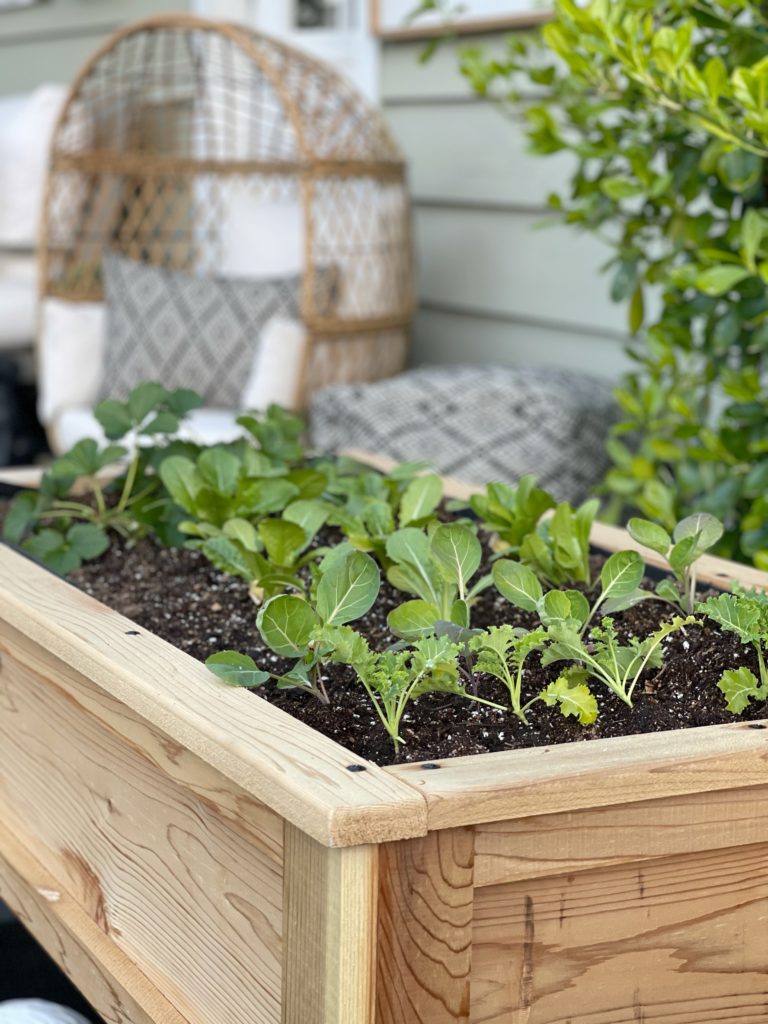 Look how gorgeous this container garden is!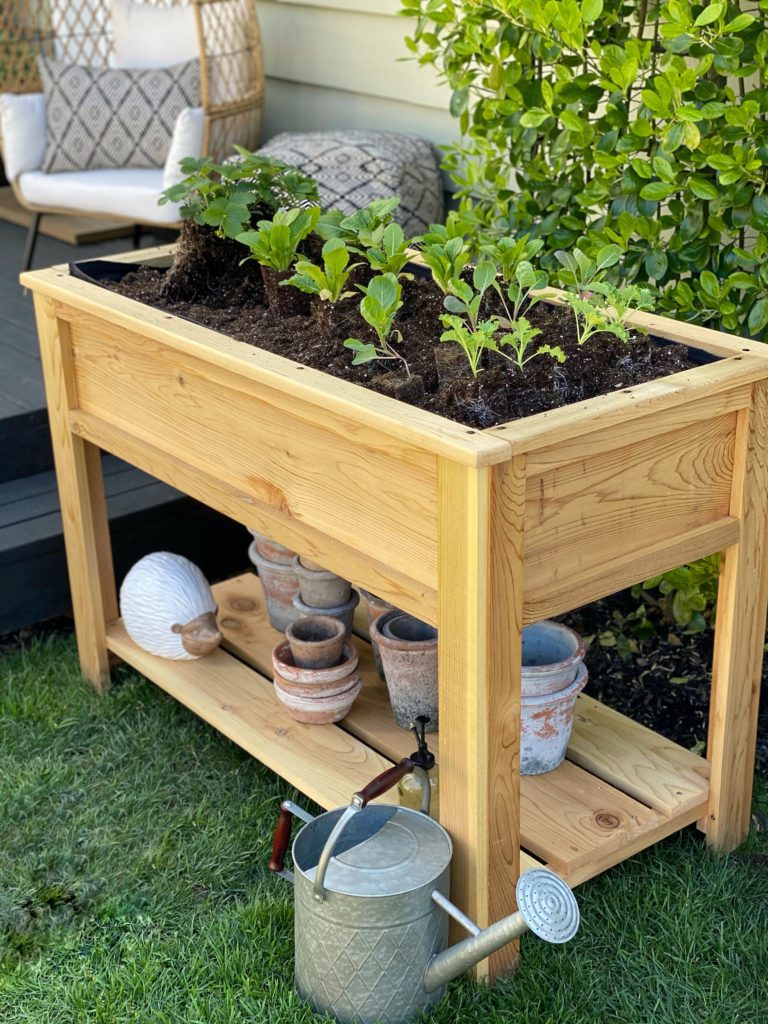 Now that we shared all about the little garden, let me share some of my other favorite pieces along with a DIY!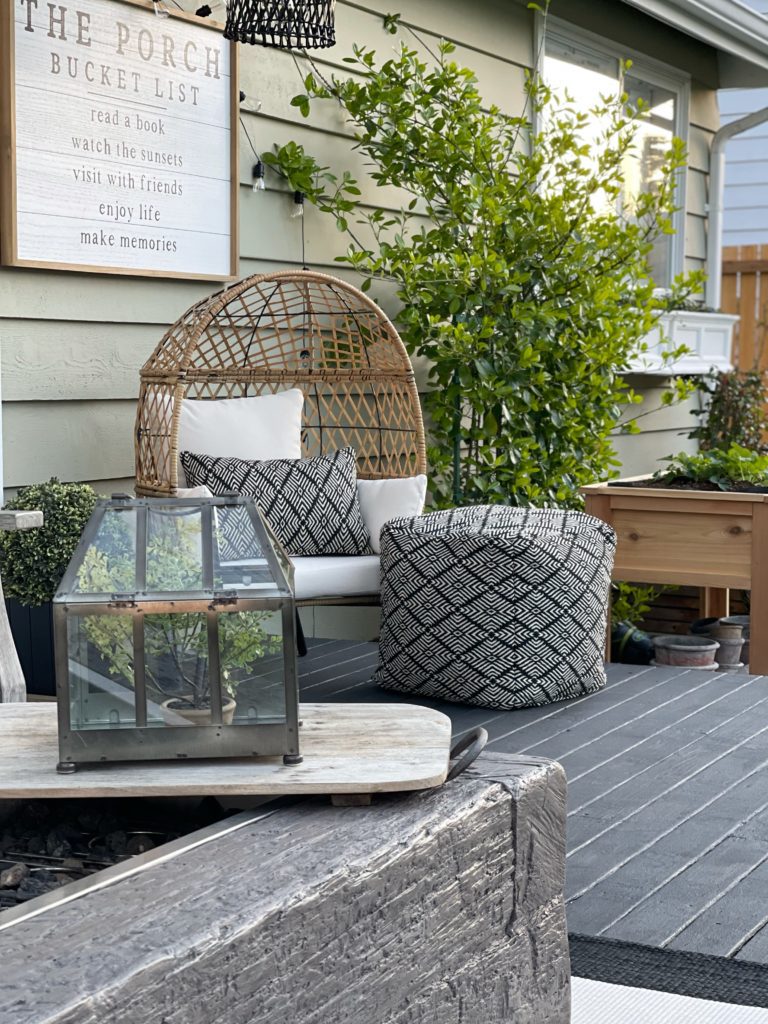 First check out this little terrarium! You can even put a tiny little garden in this, wouldn't that be so cute? Container gardening at its finest!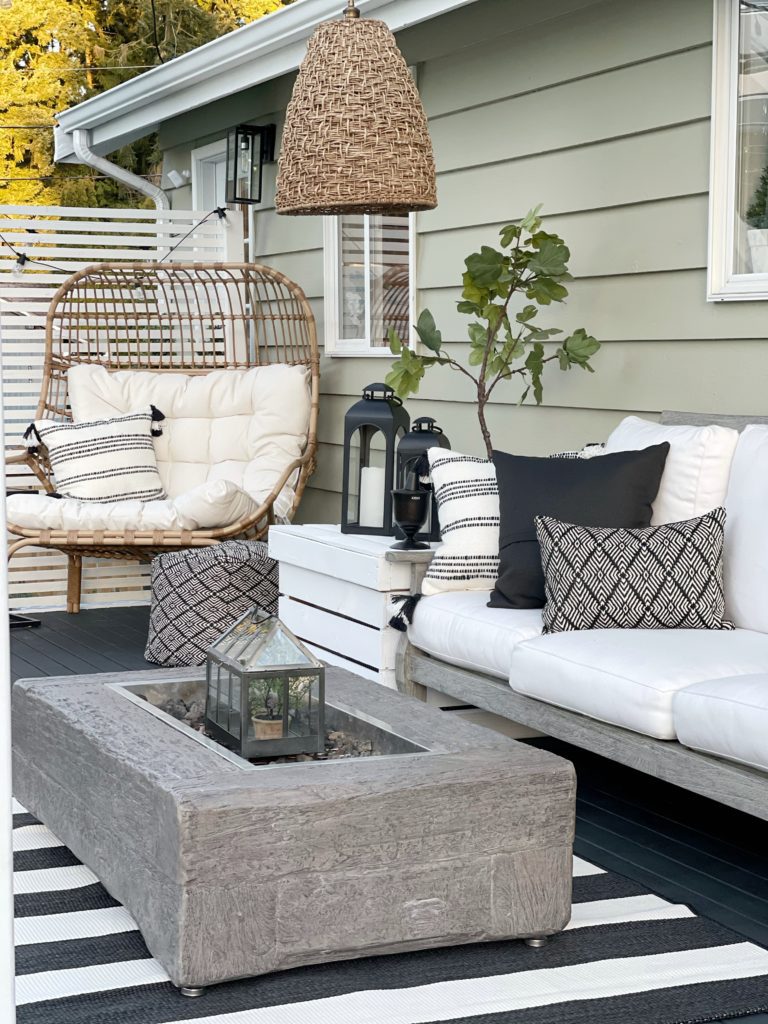 In this space the rug, pillows, pouf and decor are all part of the Better Homes & Garden Live Better line.
This little side table I just adore. Not only is it the perfect height but it is so cute too!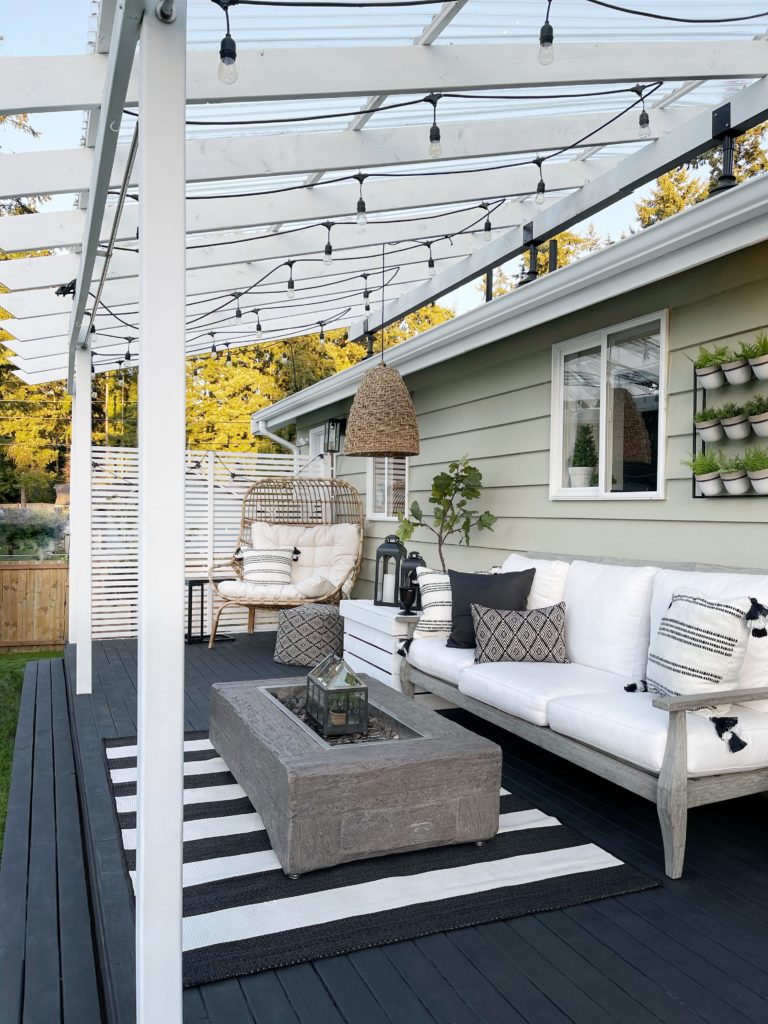 This rug HERE really makes this entire space, I love how affordable it is too!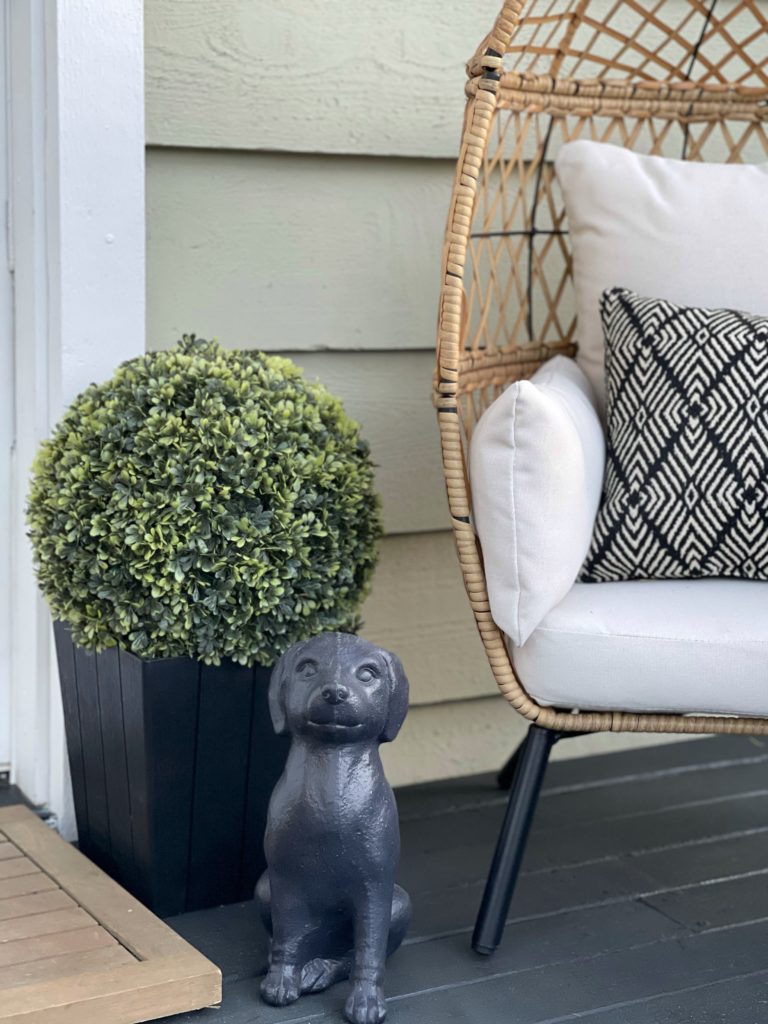 This little pup is so fun, my dogs might check if its real.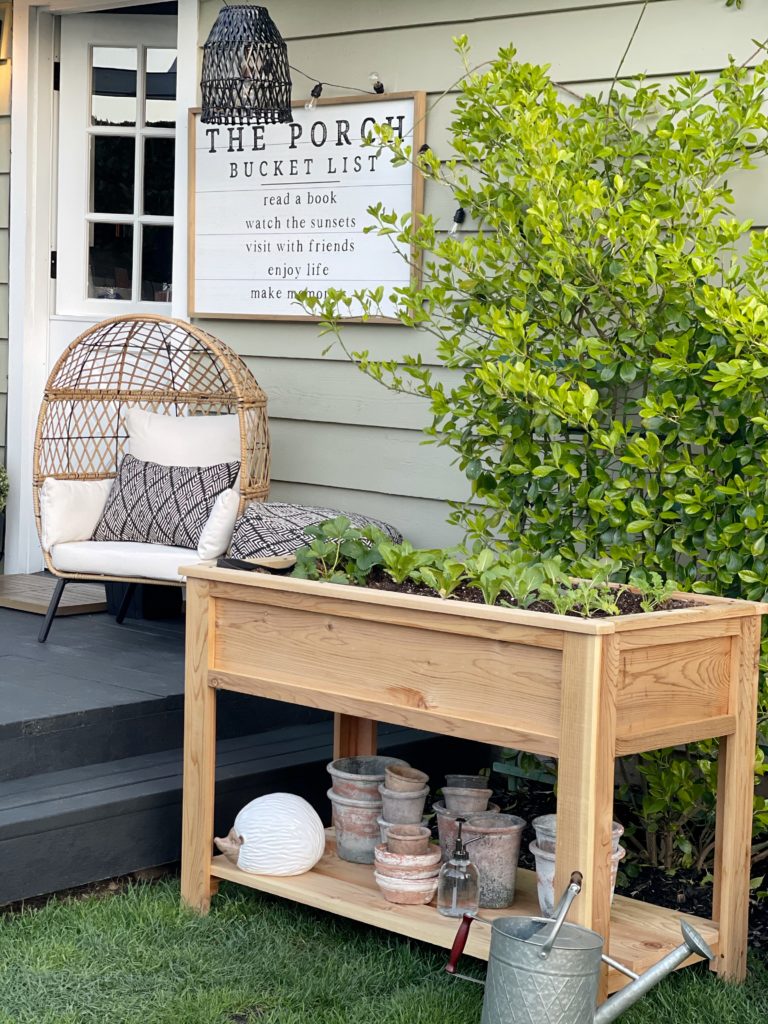 Do you spy a new addition besides the container garden? Our new hedgehog – let's call her Delilah!
This egg chair is such a hit, the kids all fight over it!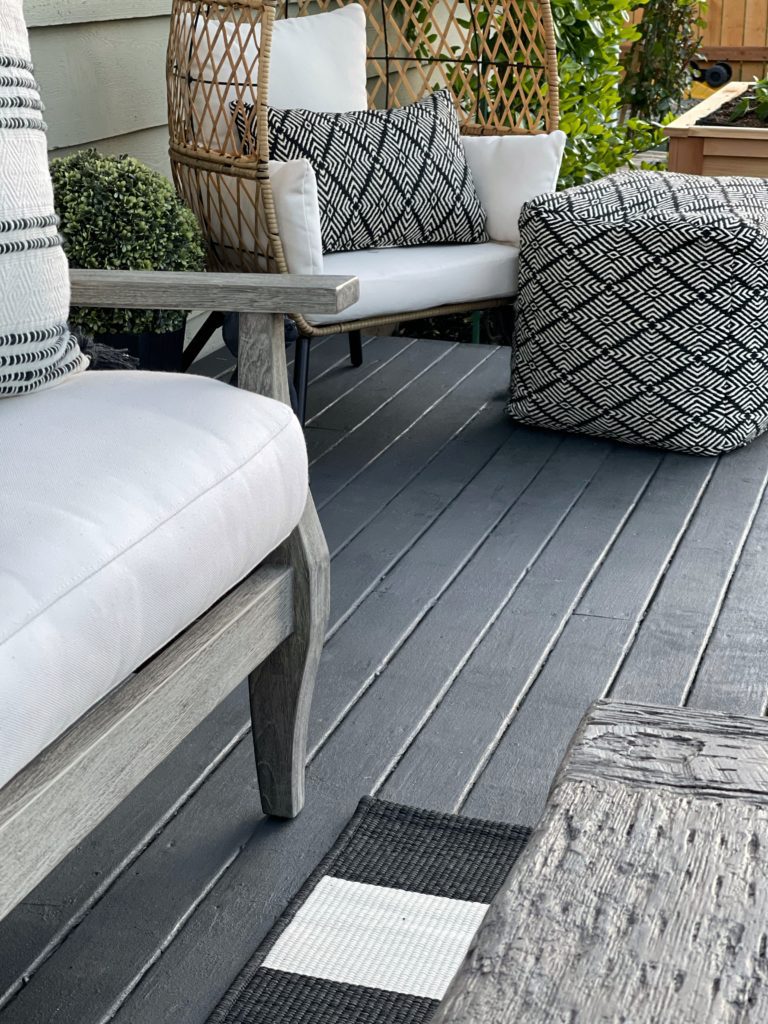 Porch bucket list is a must – I think we need to add smores to the rules.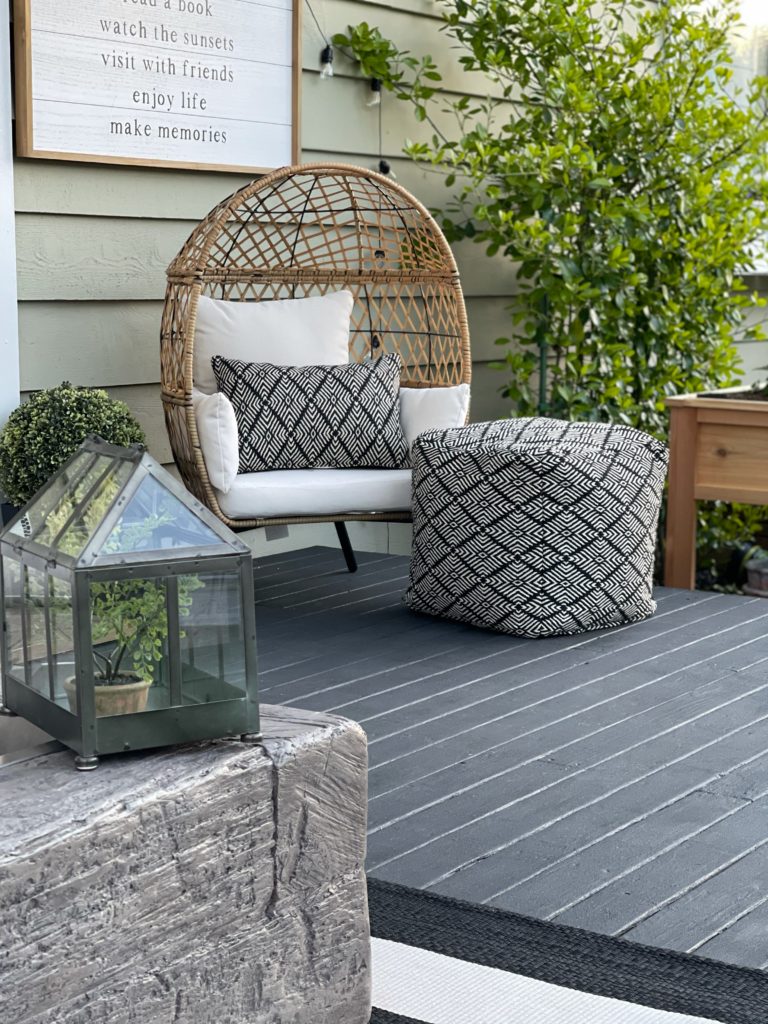 Is it bad I just love the deck at every turn?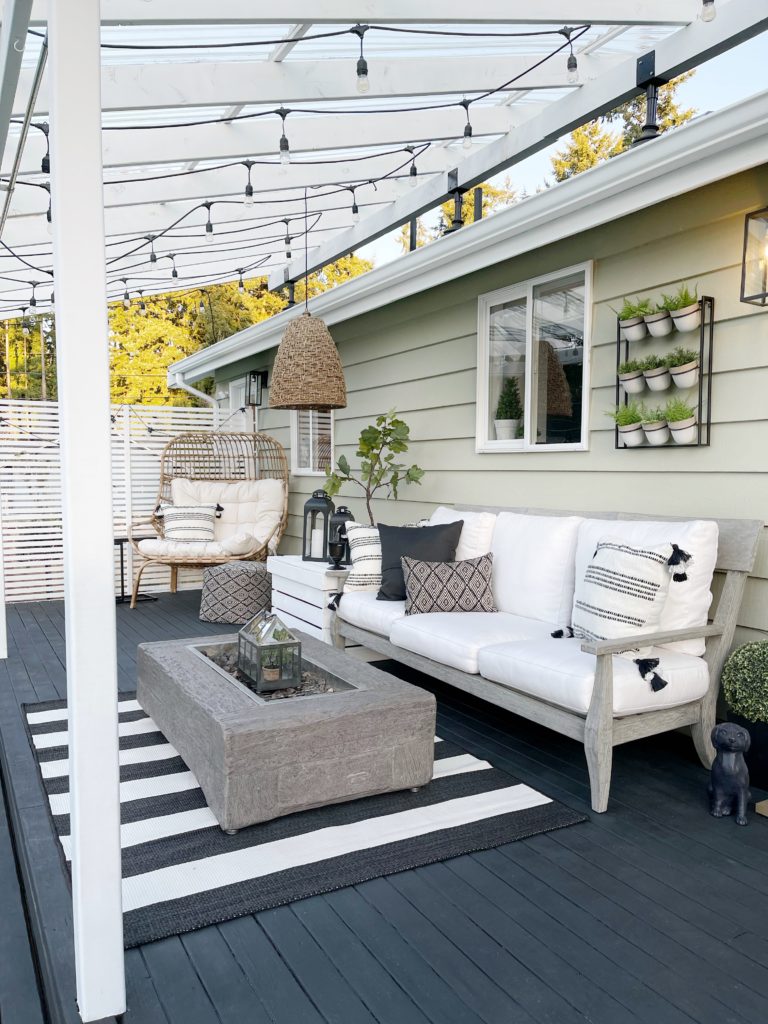 If you are looking for a pieces to refresh your deck the Better Homes & Garden Live Better line is really it. You can see my other blog post HERE.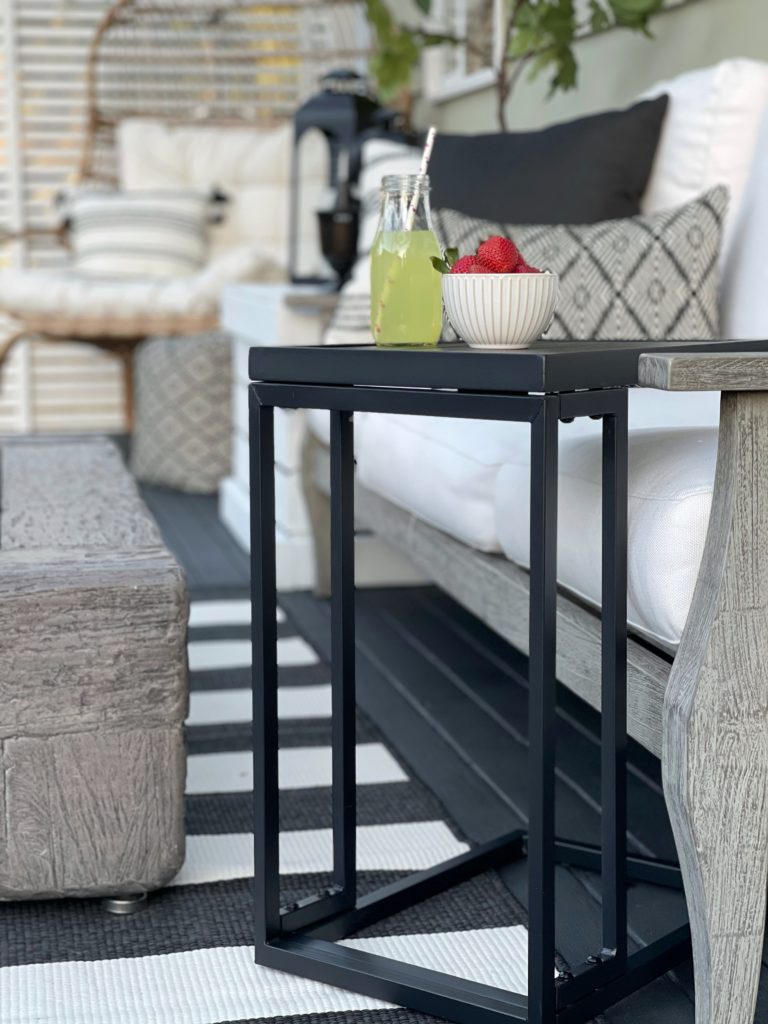 I told you how cute this little table is, now see it in action! You can find this cute bowl even from the Better Homes & Garden Live Better Line.
Now that I have gone on and on about this space, lets check out 2 DIYS!
I grabbed this cute little solar light HERE and I thought it would be fun to switch it up! The power of paint – wait didn't I say I would be done painting for awhile???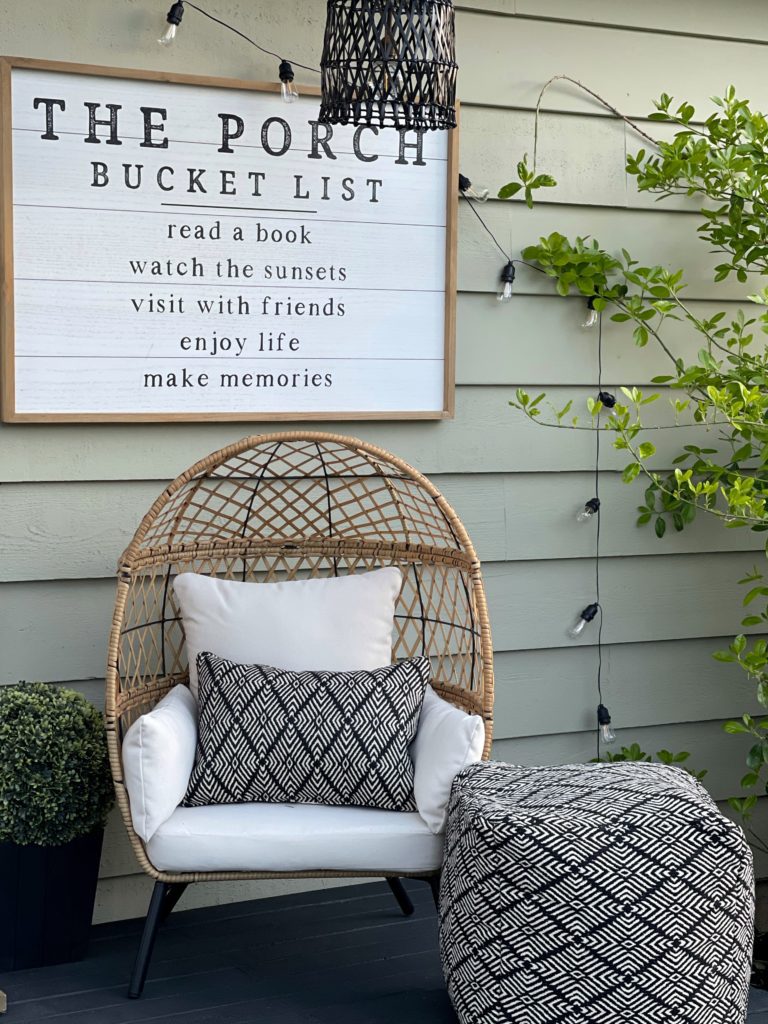 Check out how cute it turned out!! I just adore it so much and can't wait to see it lit up at night!
Now that I got some painting done, what's next?? JK … well maybe!
Now for a fun DIY that is easy and you can be so creative! A Terrarium! This glass jar HERE is so gorgeous. I grabbed these accessories HERE, HERE and HERE and we are going to add some live plants!
This is a fun way to add some plants into your home, and don't forget this little spritzer HERE.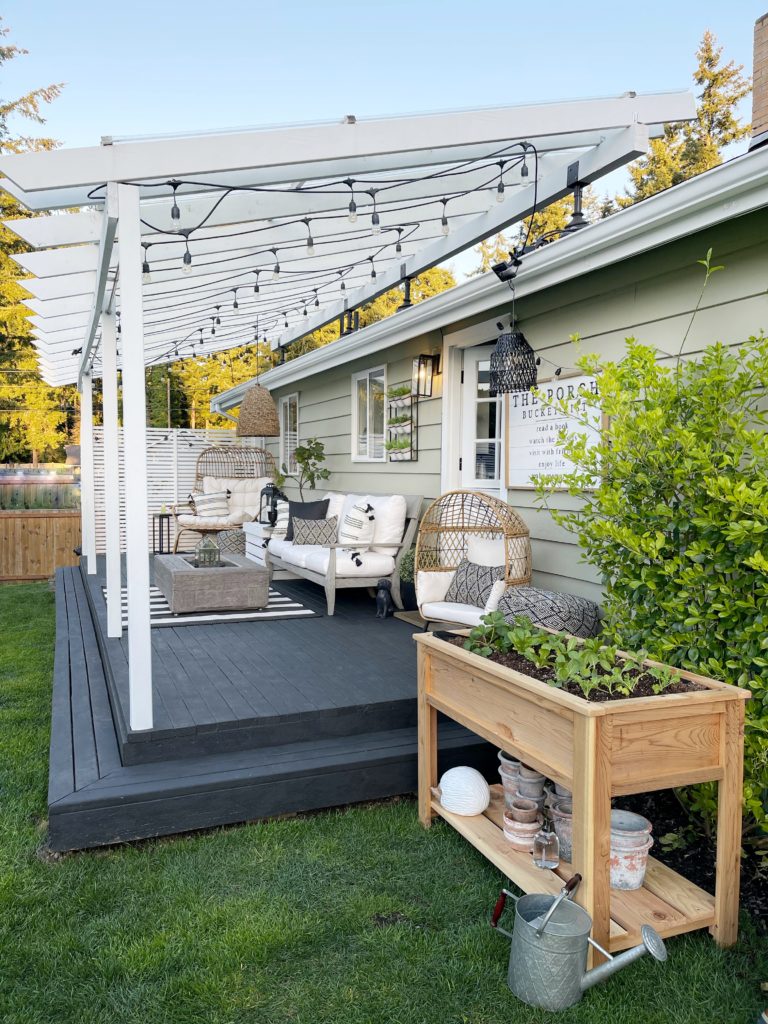 I hope you enjoyed seeing the final view of this space! It has gone through quite the transformation and I am so happy with it – I do wish I painted the deck this color sooner…. I would love for you to share if you were inspired to do a container garden, paint, or make a terrarium!
Check out all the products I used for this space below and some more projects that I did with the Better Homes & Garden Live Better line.