Best black paint, and yes we use a lot of it here! You can see 6 projects we have used it on, check them out!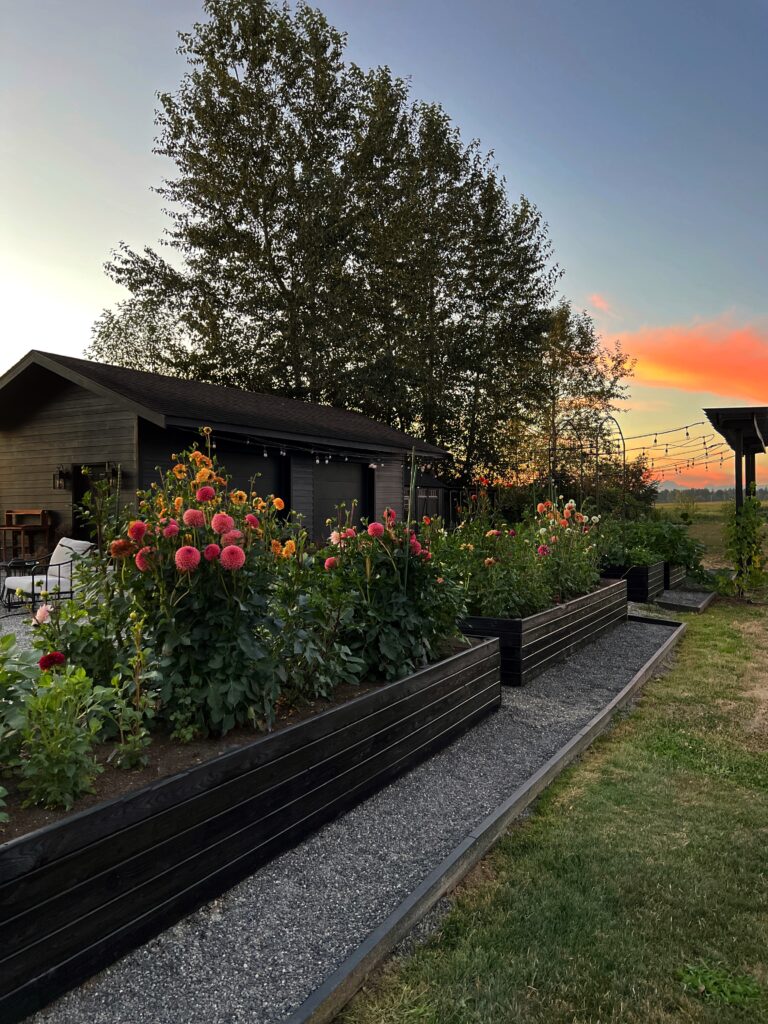 When we first decided to sell our house, I said I wanted to paint our new house black. Well the house we found would not look black, so everything else gets my favorite paint – BEHR LIMOUSINE LEATHER. It is literally the most perfect black, you will NOT regret it! You can see more of the garden on this TAB.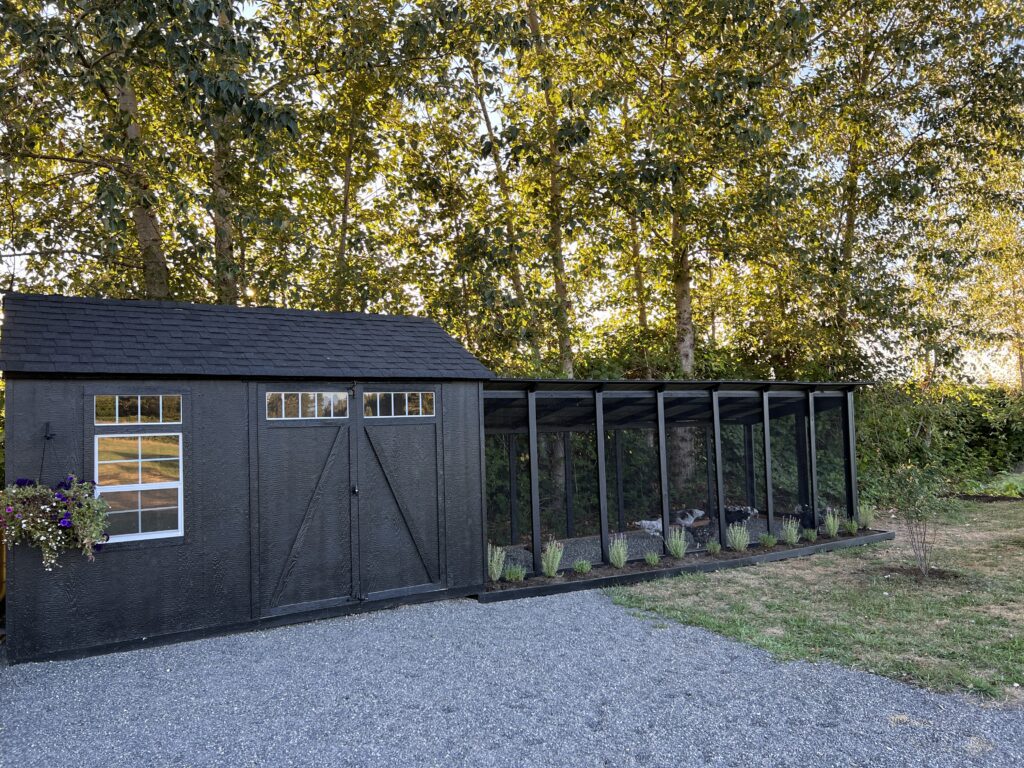 Here is our little chicken coop, painted black. I will say it does get dirty – but just need to wash it off or not care. I haven't shown enough of this space but stay tuned and don't miss out on this TAB!
Our little half privacy screen, painted in Behr Limousine Leather too!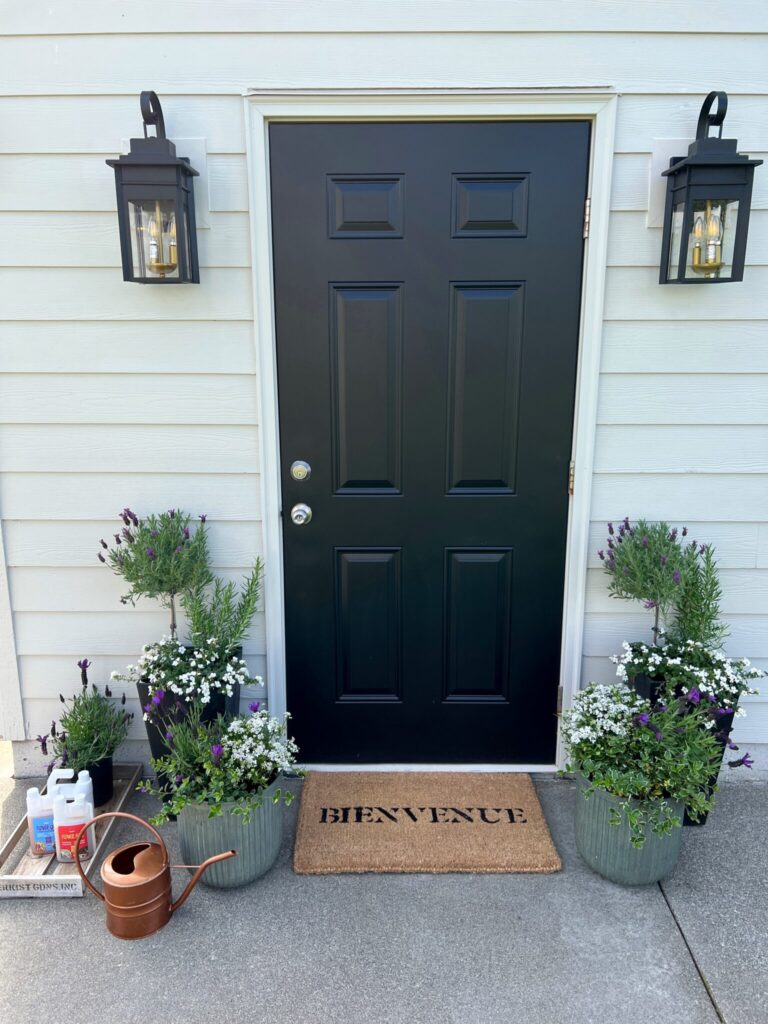 Did you ever think you would love a door painted black so much? I will have to say it't not a great door and should be replaced but this was a nice little makeover for now!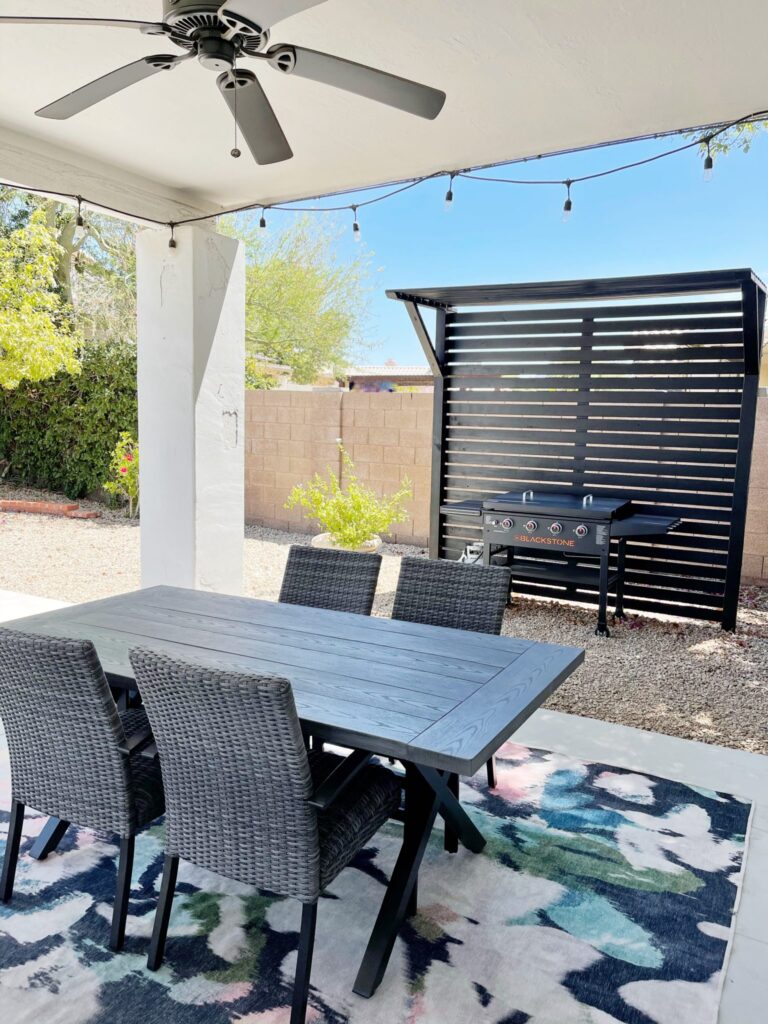 Here is the little Grill Privacy Screen combo we did in Arizona, we sure learned to paint early in the morning there – it gets HOT!
Honestly, If you ever have the time to spray your paint that is the way to go! This was done by hand because we didn't have our sprayer and so much work! You can see the details on this post.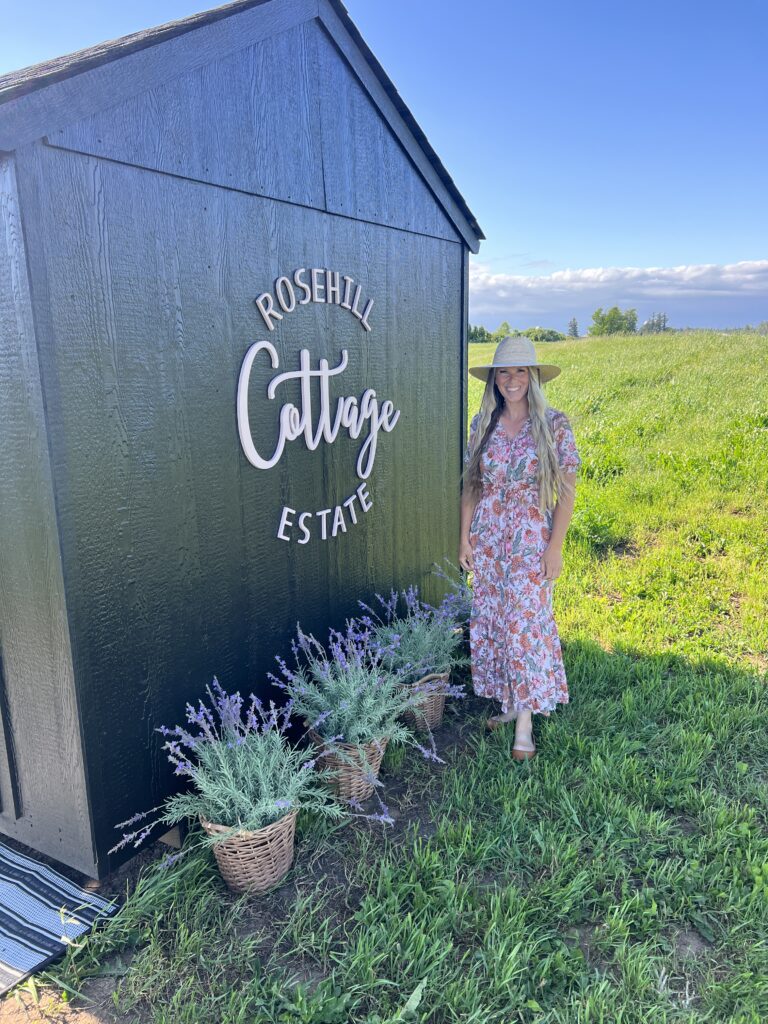 Our little farm stand for Rosehill Cottage Estate, naturally we had to do the same Limousine Leather!

I can't wait to show you our NEXT project… and naturally in the same black paint! Make sure to check out the posts below :