Flower Arranging Party has been one of my goals since we built our garden. We just got these amazing POLYWOOD tables and chairs and wanted to soak up the flowers while we still could! Big plans for Rosehill Cottage were supposed to happen, but sometimes great things need to wait so this was so much fun!
We built the garden last year, and its amazing to see the change! Big changes are coming for this space still and we can't wait – five year plan and its coming along!
Here is the main simple set up , and if you have been around you know how much we LOVE POLYWOOD, here are just a few reasons :
POLYWOOD furniture is built to last and backed by a 20-year warranty, it resists stains and corrosive substances, and isn't prone to splinter, crack, chip, peel, or rot.
The Furniture is US made in Syracuse, Indiana since they were founded in 1990.
Now ready for the most amazing part??
POLYWOOD is made of recycled milk jugs and they process about 30,000 milk jugs in an hour and average over 400,000 milk jugs per day! Can you believe it??

Really I just love that we can have furniture that is made to last and will with stand our rainy and windy area.
While the POLYWOOD Prairie Table and chairs are the star of the show, these dahlias are quite the beauty!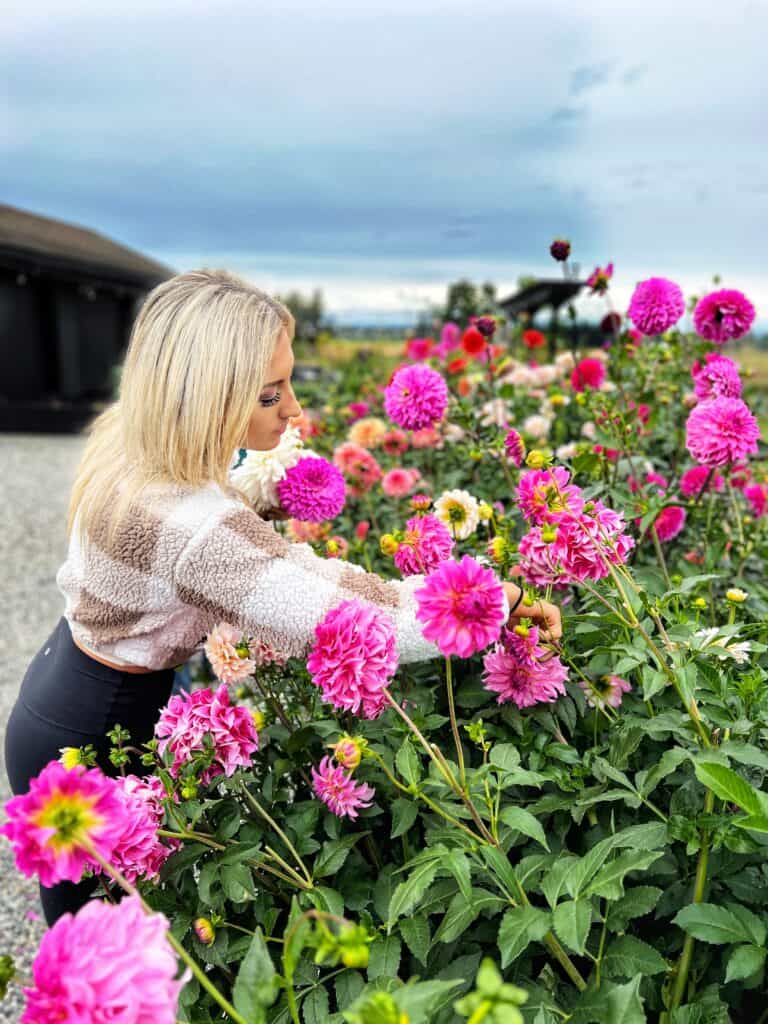 Which color would you choose? It is so hard for me, I love them all!
Zoe loves picking flowers, you would think she does daily but its always a treat when she gets to design her own bouquet!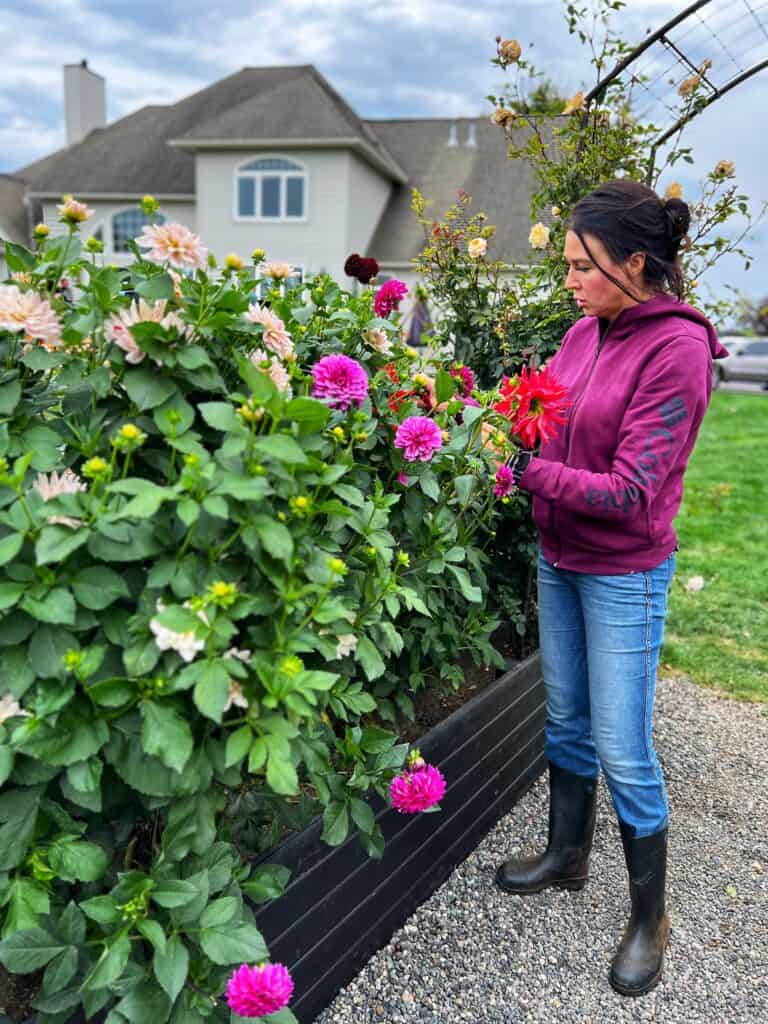 The hardest part doing the flower arranging, is trying to decide what flowers to pick!
TIPS FOR FLOWER ARRANGING :
Pick the flowers that you love.
Have your water in your vase ready – flower food as needed.
I like to cut my flowers at an angle – and normally in water.
If you need extra help with arranging tape, floral tape, or a flower frog is always helpful!
Make sure to take off any of the leaves that will touch the water. You can leave some leaves if they don't touch water and you like that look.
Do different heights, sizes, colors that you love and just remember its for you there are no rules!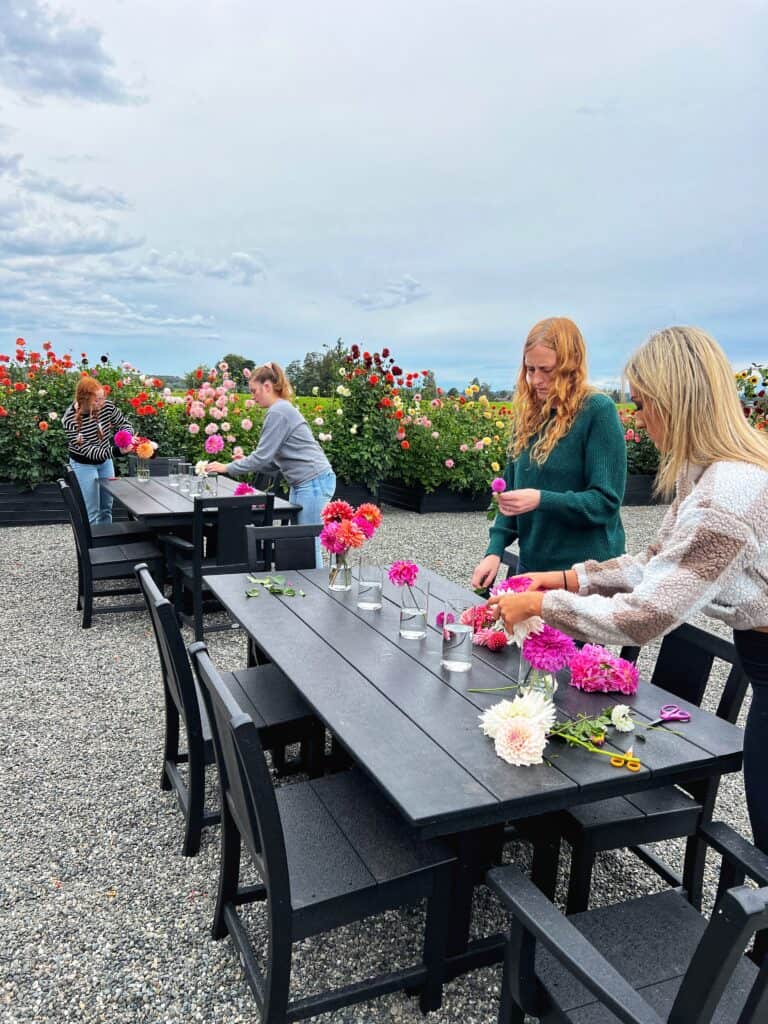 Floral design is so unique to each person and I love seeing how everyone did their flower arrangements. It was such a fun time, and I can't wait to do more of these events – now I just need to add a few more of these POLYWOOD Prairie tables and chairs!