Fall Front Porch and Lighting
Fall Front Porch – Yes please! We are starting it simple with just Mums the pumpkins will come! I will show you two ways I styled it along with outdoor lighting!
This month in working with Better Homes & Gardens product line at Walmart, I thought I would show my front porch ready for Fall! This view I have never shared and its one of my favorites! I will be showing my porch styled two ways, and another area by our pond! We have grand plans for that and I will share what we want to add! Our house has been so dark at night so we also grabbed some lighting so look forward to that in this post! As always you can shop the post below!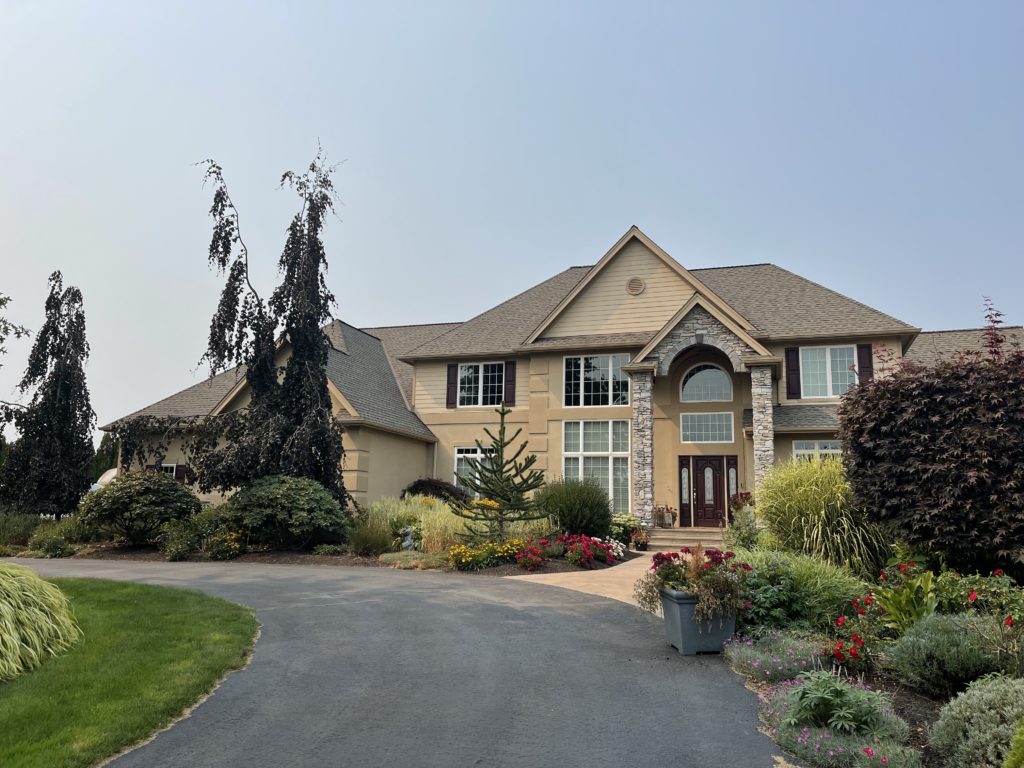 Today marks the second month in our house! We have a lot of projects to go, but I am so proud of what we have done! Here you can see a before and after including todays makeover with Better Homes and Gardens product line! Now lets go into all the details :
Fall Front Porch :
I grabbed these planters at Walmart they are the Better Homes & Gardens Terracotta Pots. You get two in the set, one big and one small. While I love the color I thought it would be fun to do a little DIY! I will be keeping one original and one black so you can see what your like best!
You can see how pretty the original color is, but the black is a fun twist! Let's let these dry and you can see them complete!
Here you can see the smaller planter, next to the larger. They look heavy but they aren't and there is even a hole for drainage!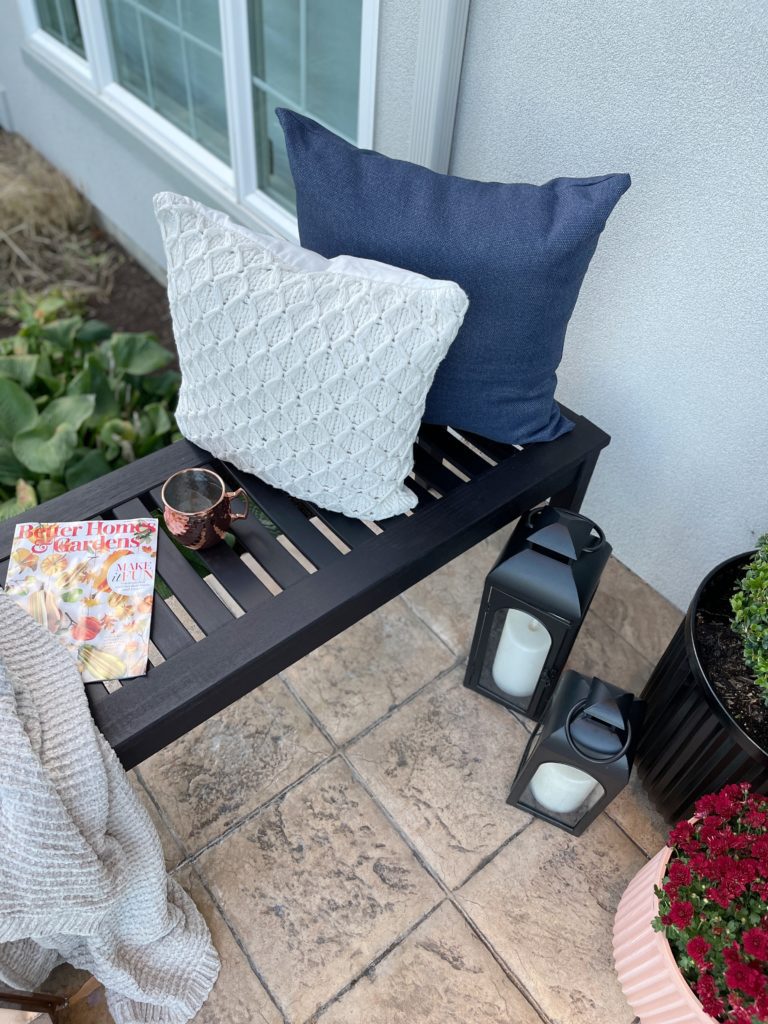 All the items you see here you can find at Walmart from the Better Homes & Gardens line! Let's look at the details!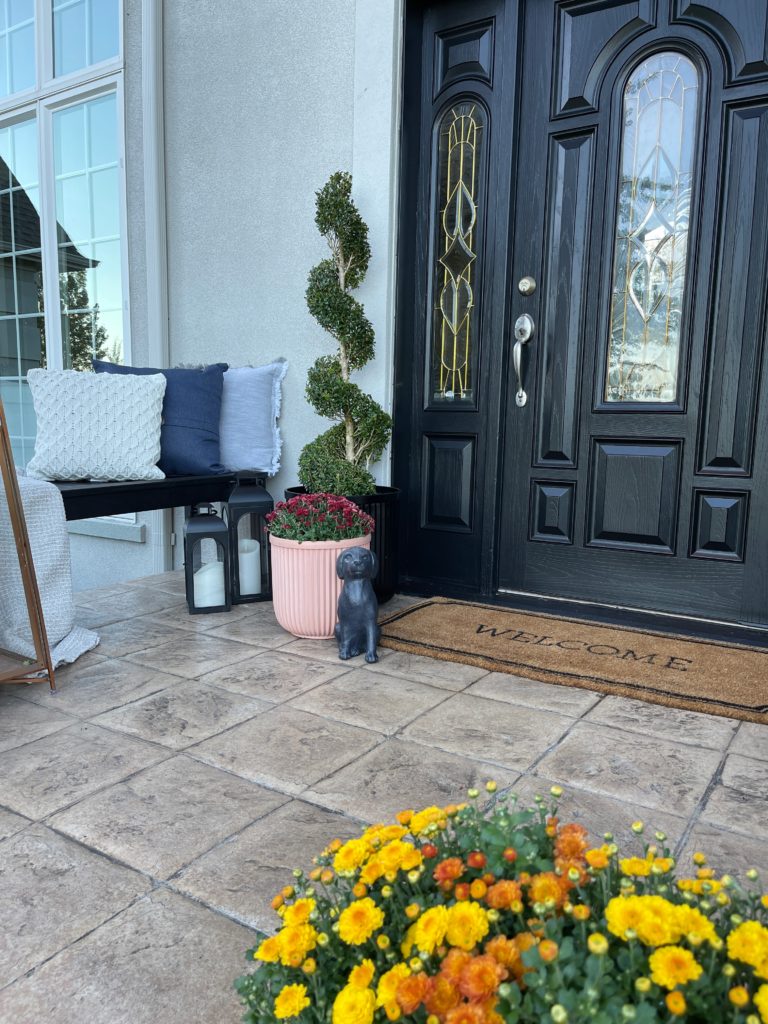 I couldn't decide between the two pillows or three, in the end I went with two but I will be using the other inside! The one with the fringe is a two pack and the prettiest color! Let me link them right below and just click on the images!

The cats are ready for Fall, and some fresh air!
Pond Area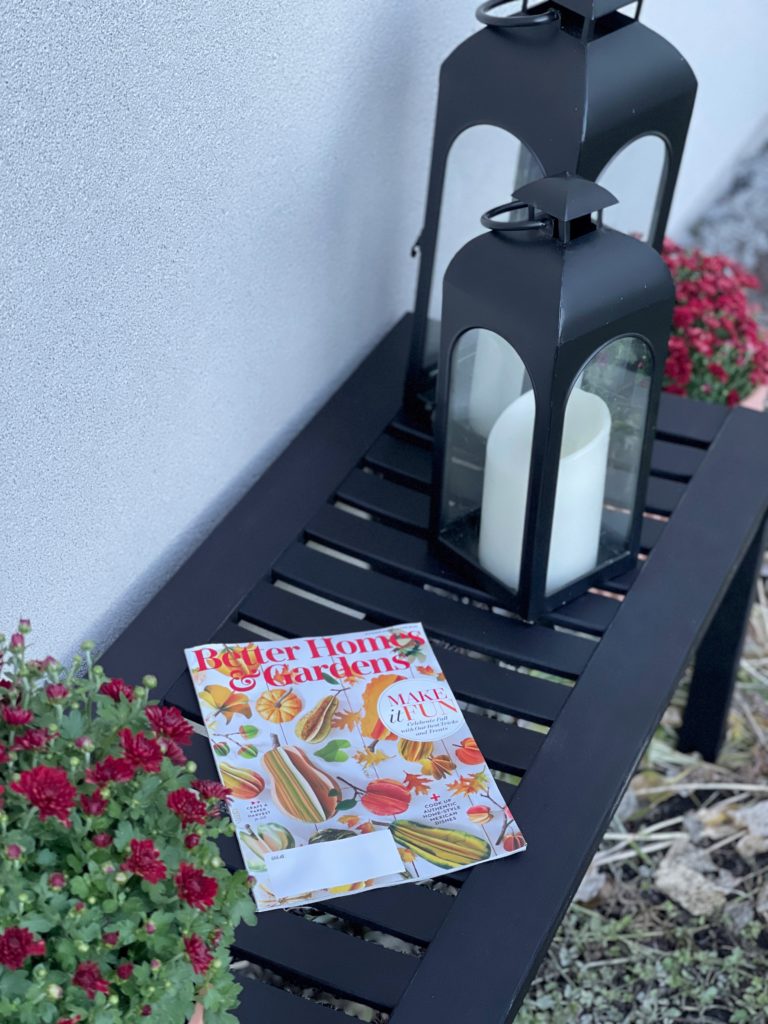 We have so many goals and dreams for this property, I wanted to test out this bench from the Better Homes & Gardens line, now I need more! Currently we are designing our space and I can't wait for it to come to life!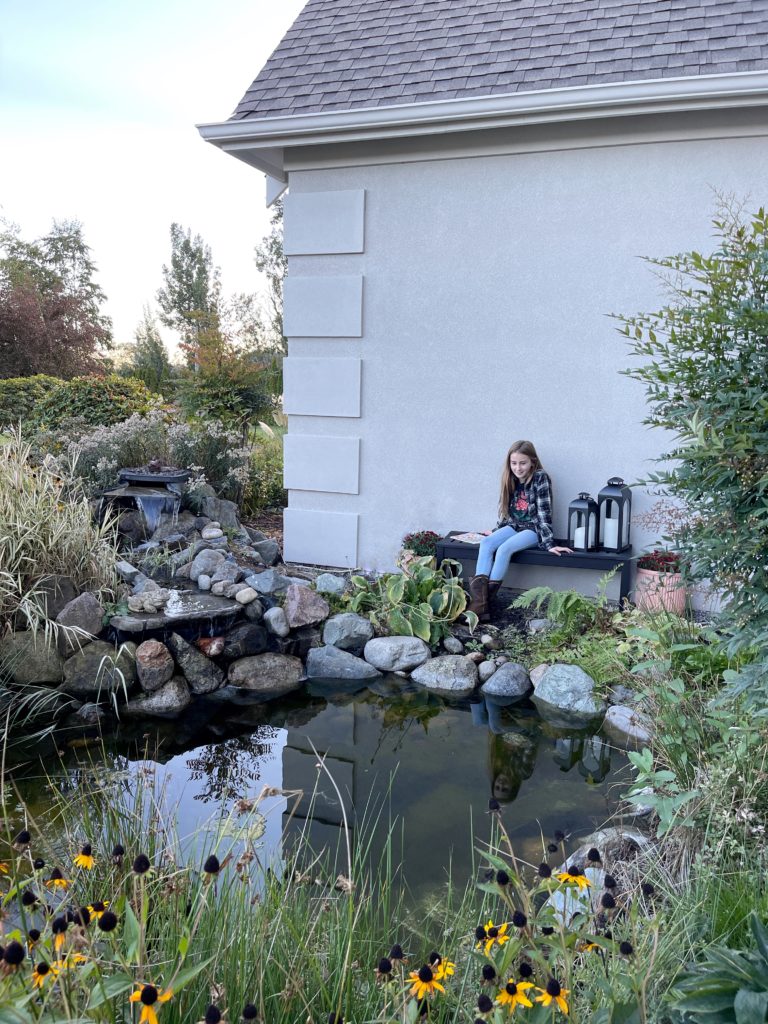 Zoe is already enjoying the space with the bench here, it is meant to be!
Front Porch Space – Take Two!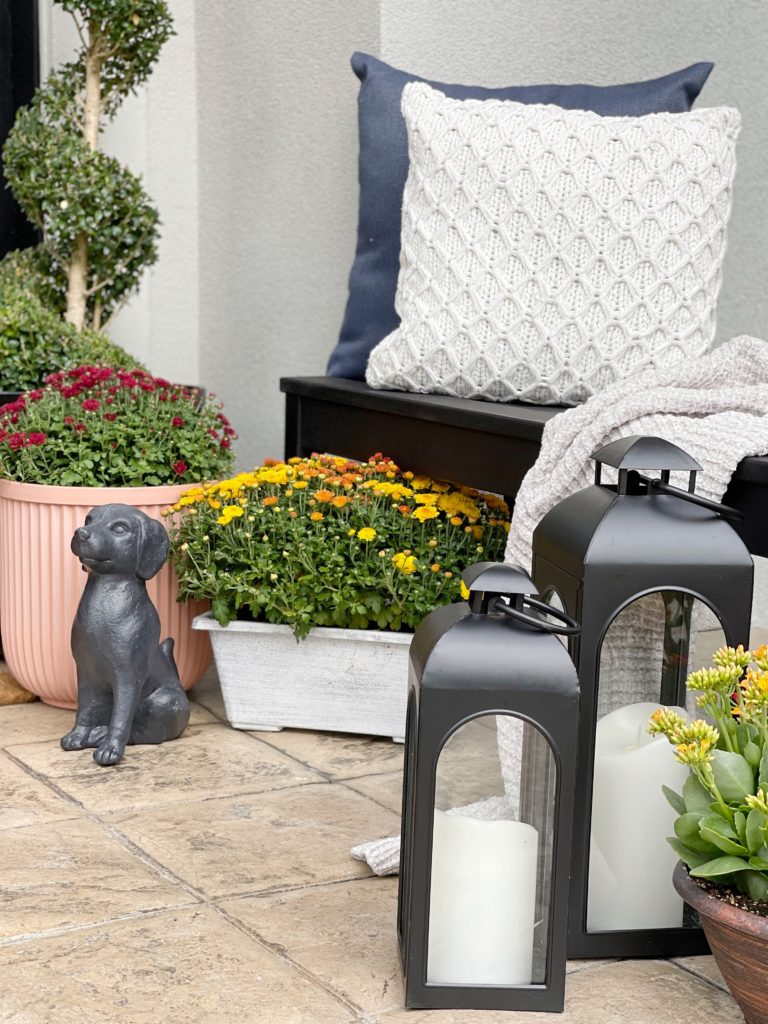 I love Cozy and wanted to make this space seem even cozier! I love all the textures and the warmth through the pillows, colors, and flowers.
I went back and forth painting these Terracotta planters and so glad I didn't! They are the perfect pop of color!
Did you know that at Walmart you can purchase the Better Home and Garden flowers? All these mums are part of the Better Homes & Gardens plant line. The yellow ones even came in the planter!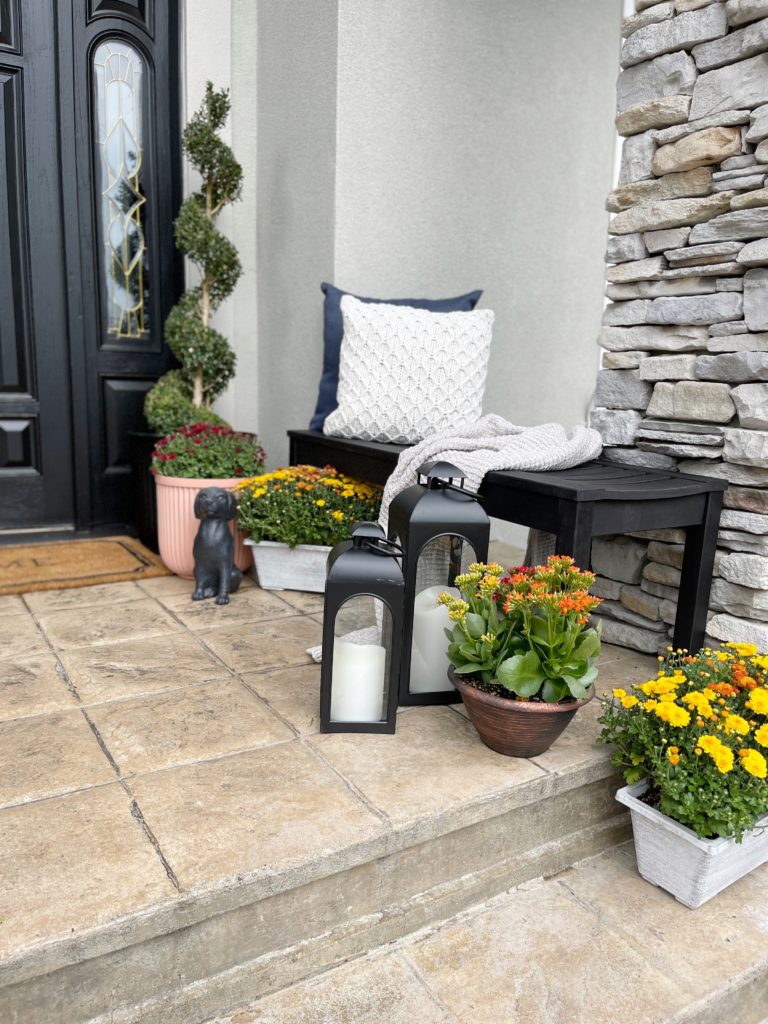 These lanterns are always a favorite they are perfect indoors or out!
Now this view, with all the textures – I just love it! Ready to see it at night?? We got some amazing solar lighting from the Better Homes & Gardens Product line!
Lighting :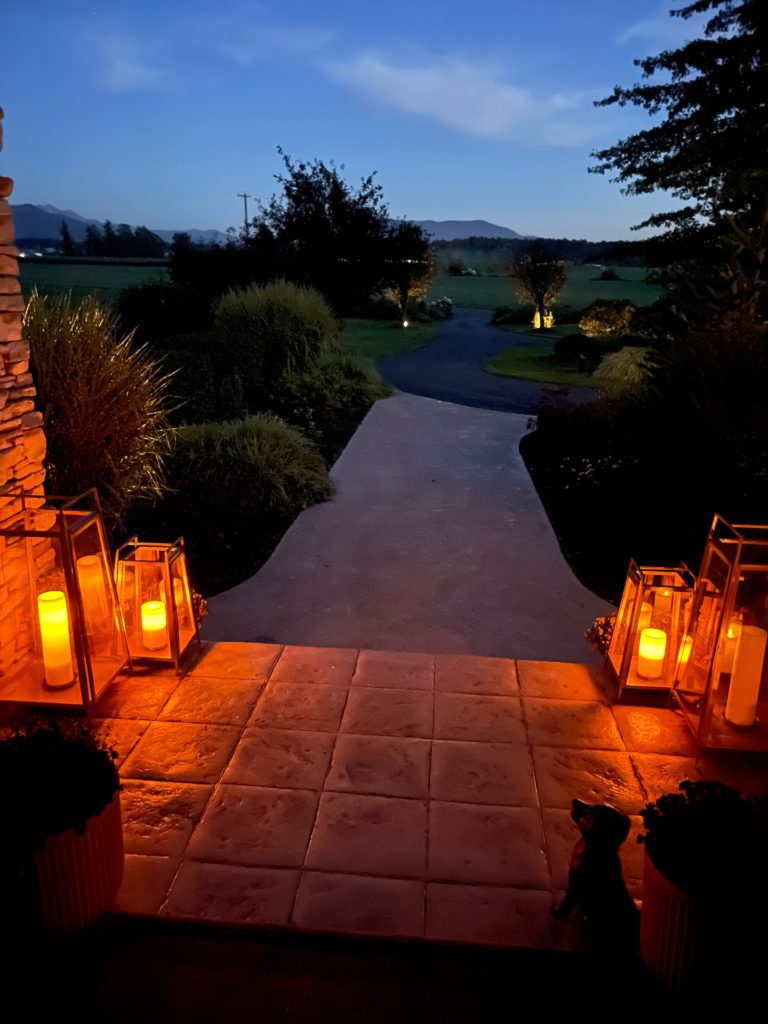 You can start to see the drive being lit by the Better Homes & Gardens Solar lights that we purchased HERE.
Before we got these solar lights, you would drive up and it would be pitch black. There aren't lights on each side of the door so it makes it even darker – one thing to add later on but for now we wanted to have these lights anyways!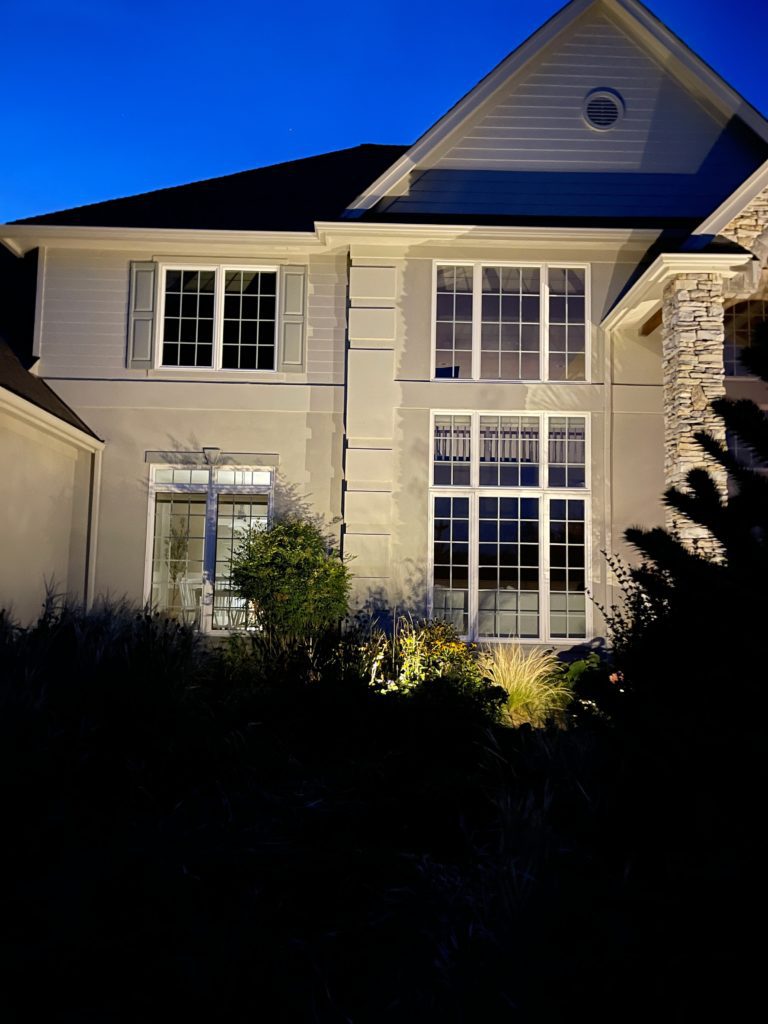 We are so impressed with these solar lights, I actually ordered more! We have them lining all our trees I will share more in my stories! One thing thats really nice with these they have different modes. We have it on auto where its actually gets brighter when someone is near so it can alert us too!
Well here it is! We have a lot of work ahead of us, but its been so much fun already! I am so excited to be able to work with Better Homes & Gardens and share their products with you that I love so much!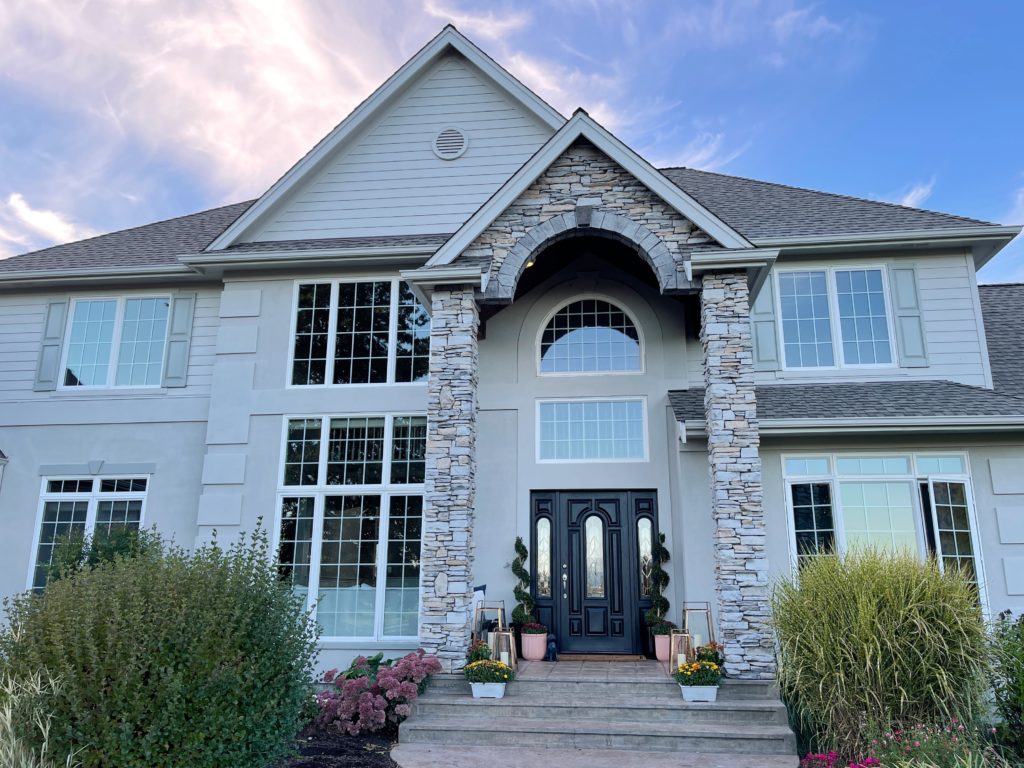 To shop this space tap on any of the images below :