Full Circle – NEW HOME Part 2
Full Circle for our new home- truly is the best way to describe this story. We are so grateful – let me explain a little more and some fun stories!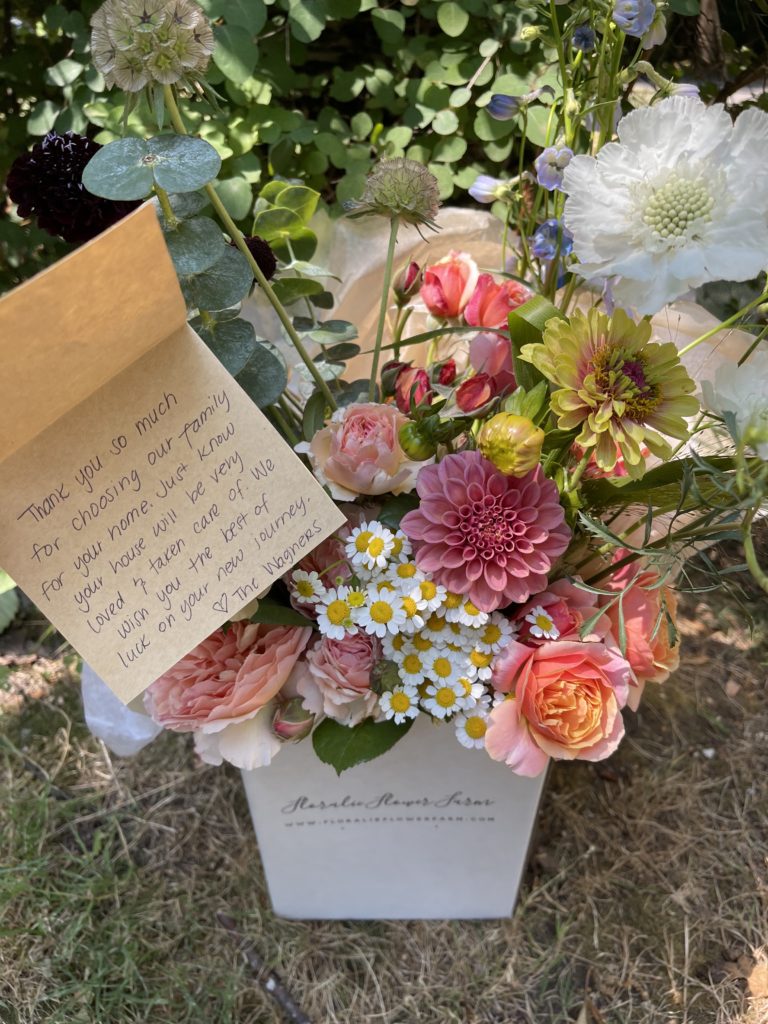 We were so grateful to be able to meet the Sellers of our new home. Our realtor came with us to meet them and we went over all the things about the house and learned so much more! To be able to meet and hear each others stories was just the best – really to become friends is something so special!
Let me tell you a little bit more about how it was full circle, and our new home.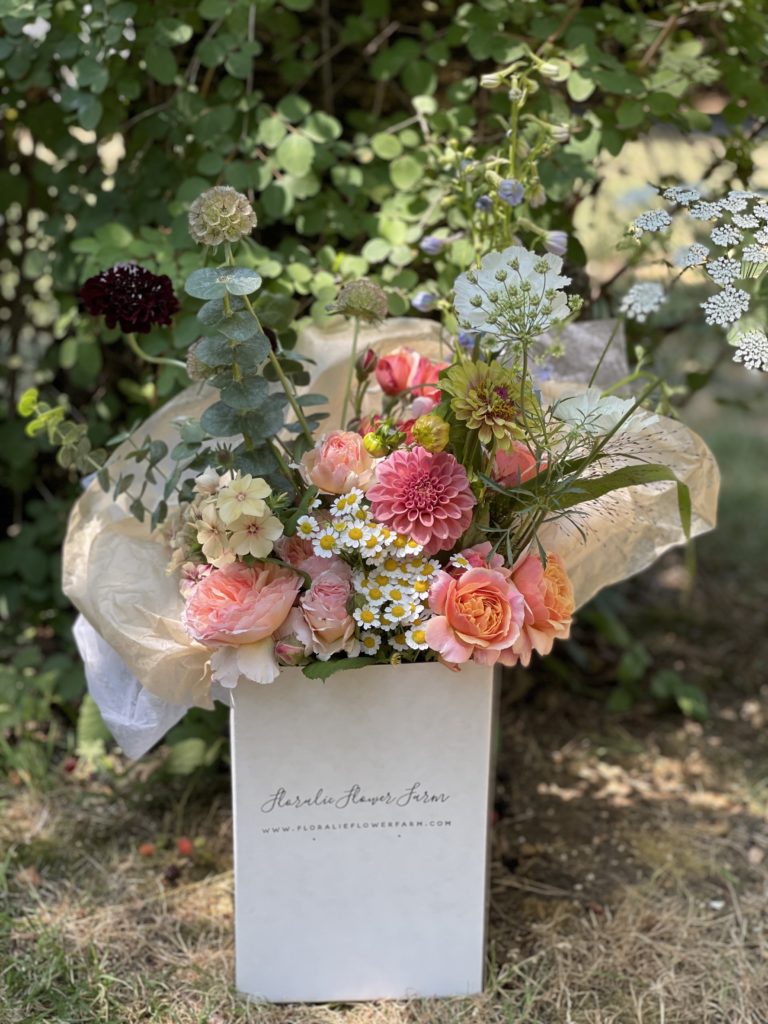 First meeting with them we knew why we felt so good about this house. The detail was incredible and all the simple features everything was so thought out – and really thinking back to this moment there was so much more we didn't know.
It all made sense as soon as we met Jim the seller (aka James) he and my James are two of a kind! I got the attention for detail – and all the thought and care. Well, he is a Michigan guy and thought it was funny I am from Ohio – some fun jokes have already been made! So naturally we all hit it off!
Now, lets get to the full circle on our new home….
When we sold our house, we knew all the things we did to prepare for it.. even just the simple things like replacing the air filters and ordering extra. ( They did that for us too) There was so much more where it was all meant to be!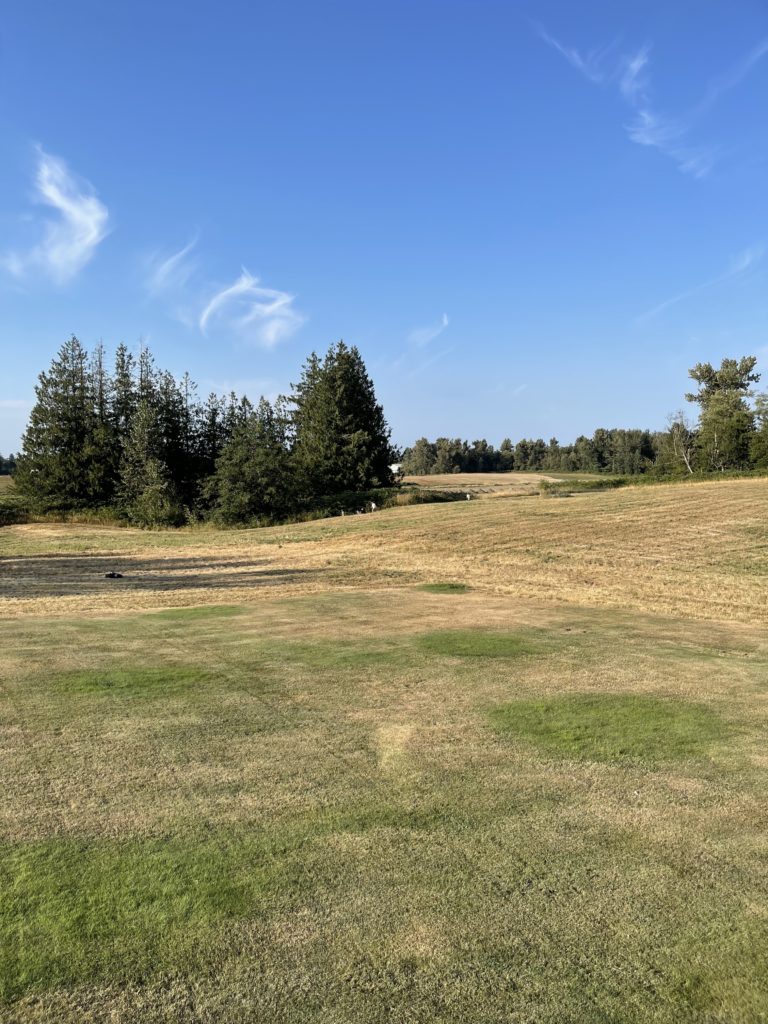 When talking more, we learned that they had other offers but knowing we had children we were going to raise here – they chose us!

We brought the kids when we met them, and watching them run in the field as their kids did was pretty special and we knew this was all right <3
You know when you see a listing, some things you are like wow thats a pretty far stretch…. well the listing for this house said there was a pond. We saw this teeny koi pond next to the front window and was like well its so cool but that was pretty far stretched on putting that in the listing. But we were excited for our new home.
A pond is something I always wanted, and the one thing that it was missing – but really you can always add one right? Well, as we were chatting the owners were telling us about the pond in the backyard that is 4-5 feet deep and his kids rafted on! What!!! Our new home is literally my dreams come true!!!! Honestly we probably wouldn't have even known since its so over grown but we can't wait to make it something special!!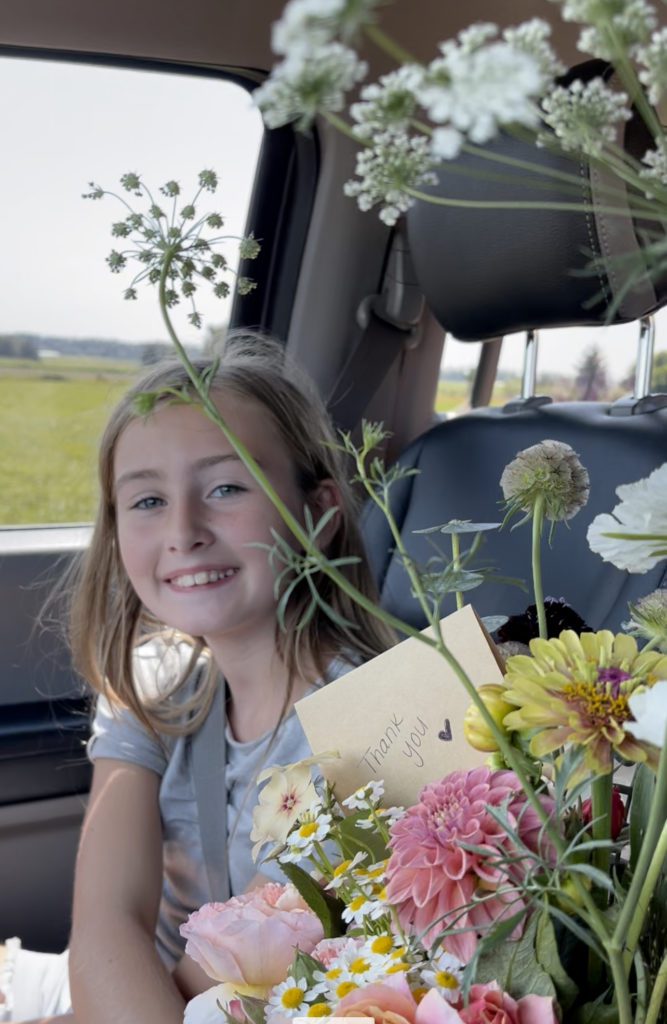 Now for the flowers, if you missed it HERE. When we sold our house the people who bought it sent the most beautiful flowers and naturally as this story goes we wanted to do the same <3 I found this wonderful local florist and Zoe got to deliver them! It made us feel so good and we will have one more surprise for them!
There is so much more to this story and you will have to keep reading <3 But we feel so blessed and know that this is the right house for us and we can't wait to make it our HOME <3
Don't miss these posts to explain more of the story!