Halloween at Home – Game Night
Ready for Halloween? What better than a game night! We aren't sure what our plans are but I wanted to give ideas for Halloween at Home.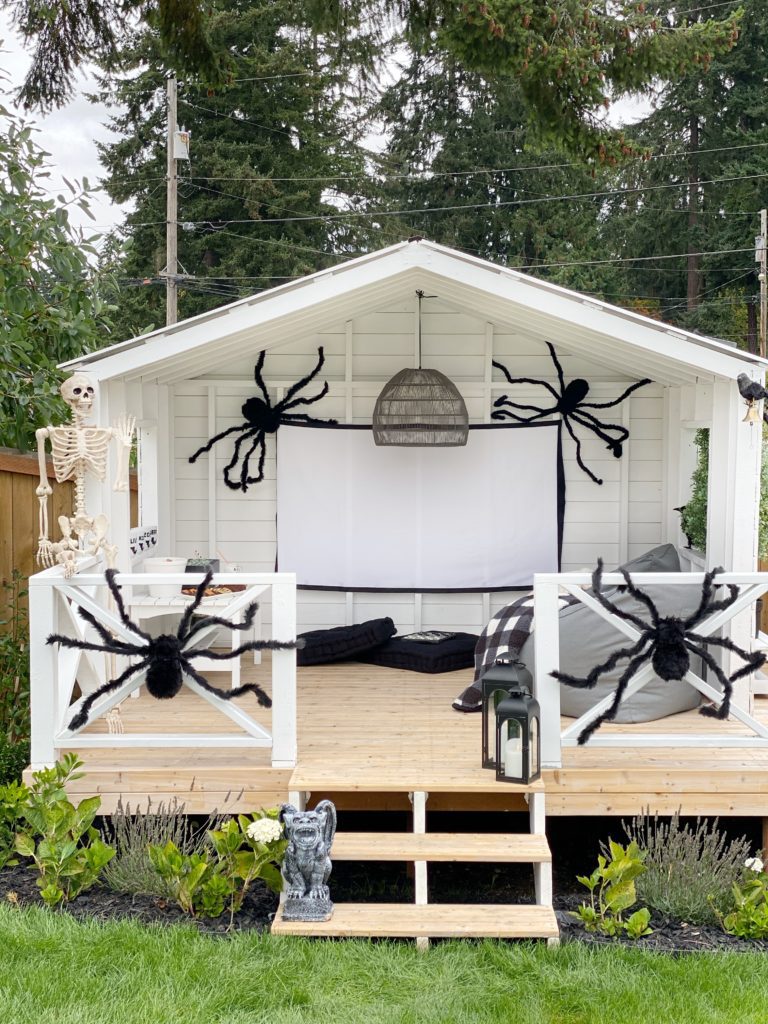 Before our playhouse was even complete, we dreamed of game and movie nights! Today our dreams came true, and what better than with our favorite items from Better Homes & Gardens Live Better line!
We found the best outdoor bean bag chairs that was the first part of this vision! Let me show you what else we found to make it even cozier!
Welcome to the playhouse aka "spooky house". Meet Henry our resident skeleton. He will be giving you the tour.
We will first be starting out with some treats!
Are you ready for Halloween at Home? Let me take you in.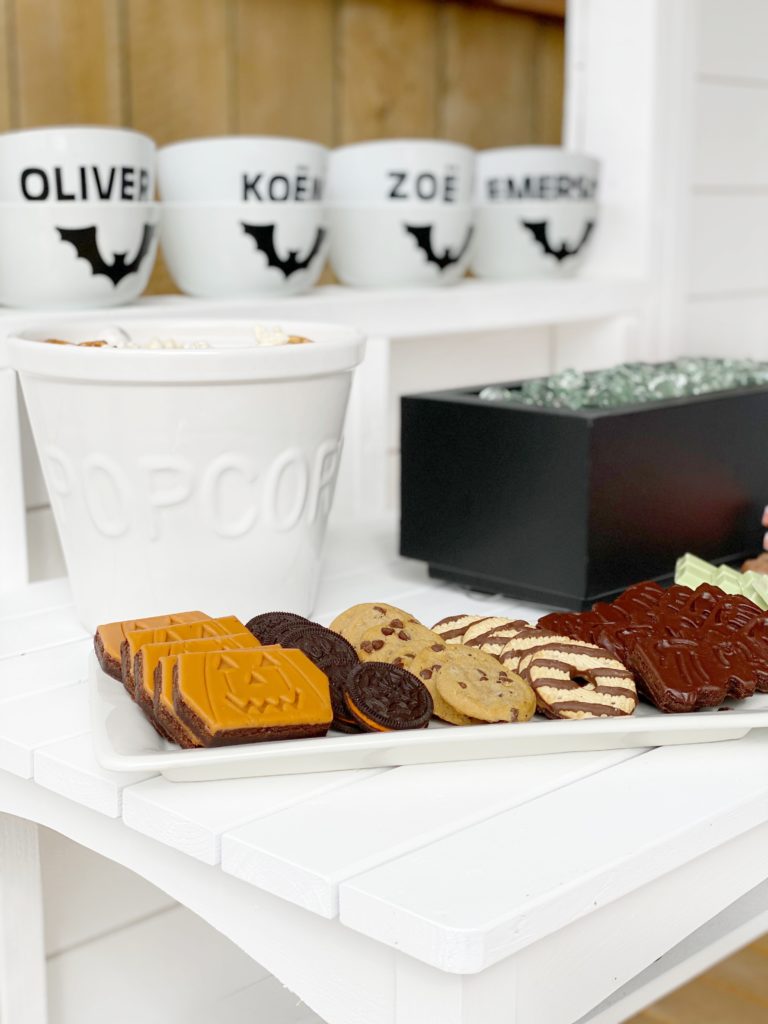 Today we will be having some spooky popcorn, smores, and some hot cocoa!
We made some fun bowls, personalized and ready for each of the kids. If you read to the end you can see this fun DIY!
I love this mini firepit I knew it would be perfect in here, and I can see so many more spots we will use it! I love finding great finds, at great prices that we can use long term that is why I love the Better Homes & Gardens line.

If you need the best popcorn bowl check it out HERE.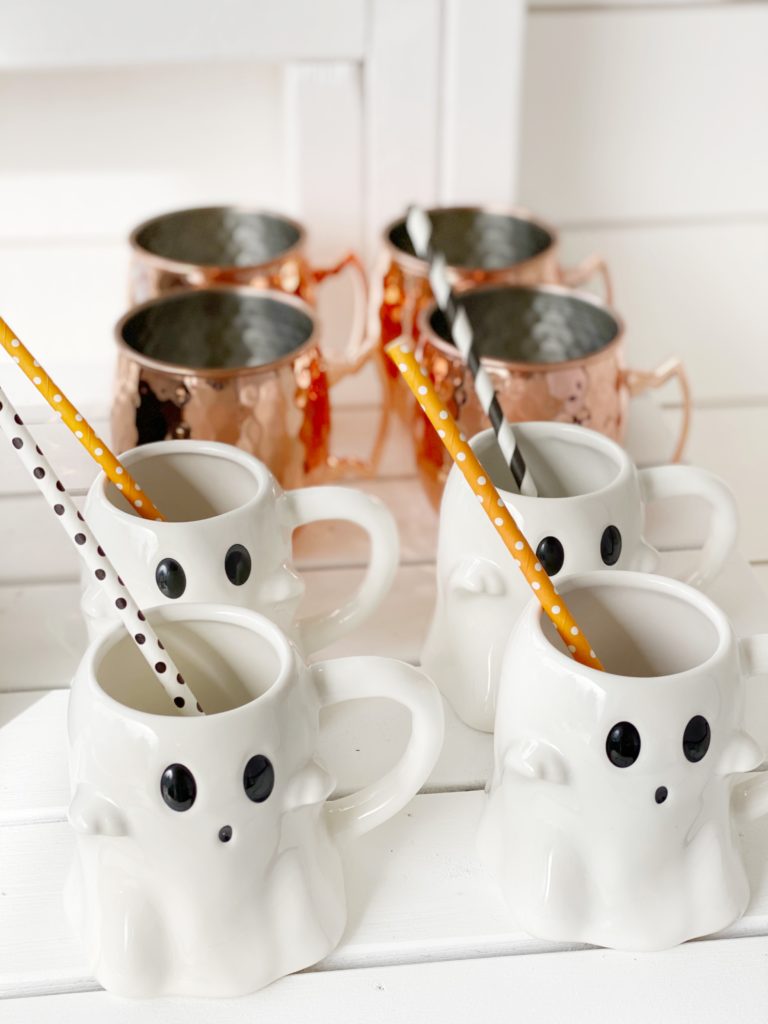 These copper mugs are a perfect addition to any spooky cups! I love using them year round for use and in decor. You can find them HERE.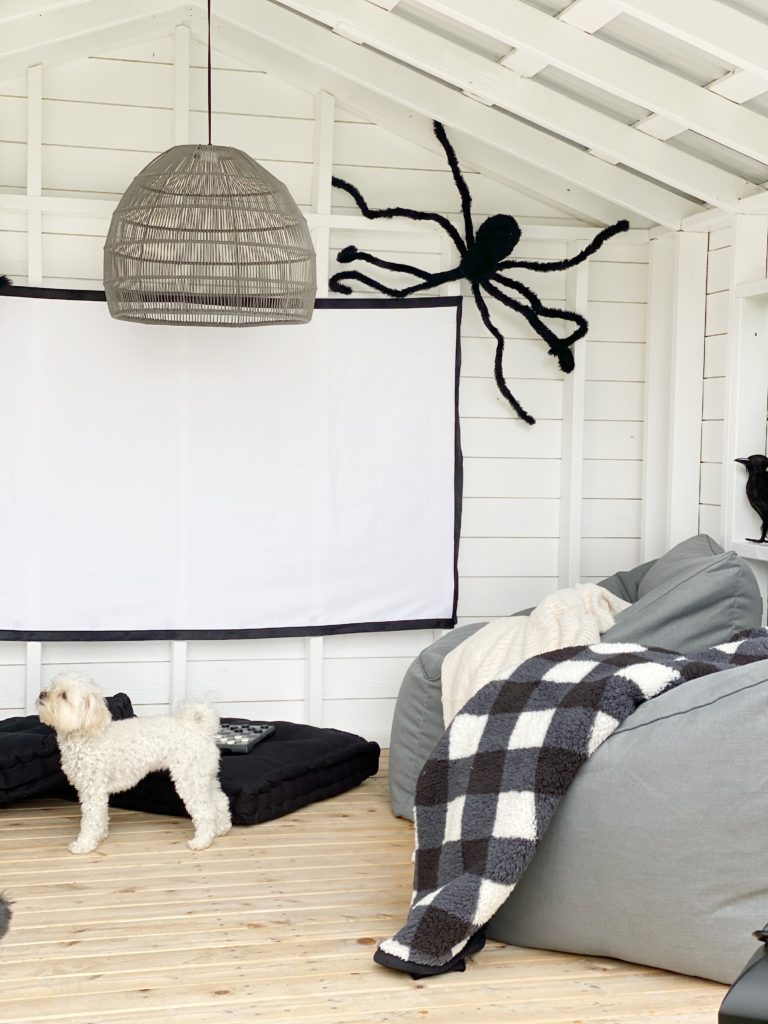 This cozy buffalo check throw is the perfect addition to any space, even your pup will want to lay on it! I do need to get another one, because my kids all want one!
I have shared these lanterns before and they are a must have! I still need to get the biggest size! You can find them HERE make sure to do store pick up!

Game night fun, here we come!!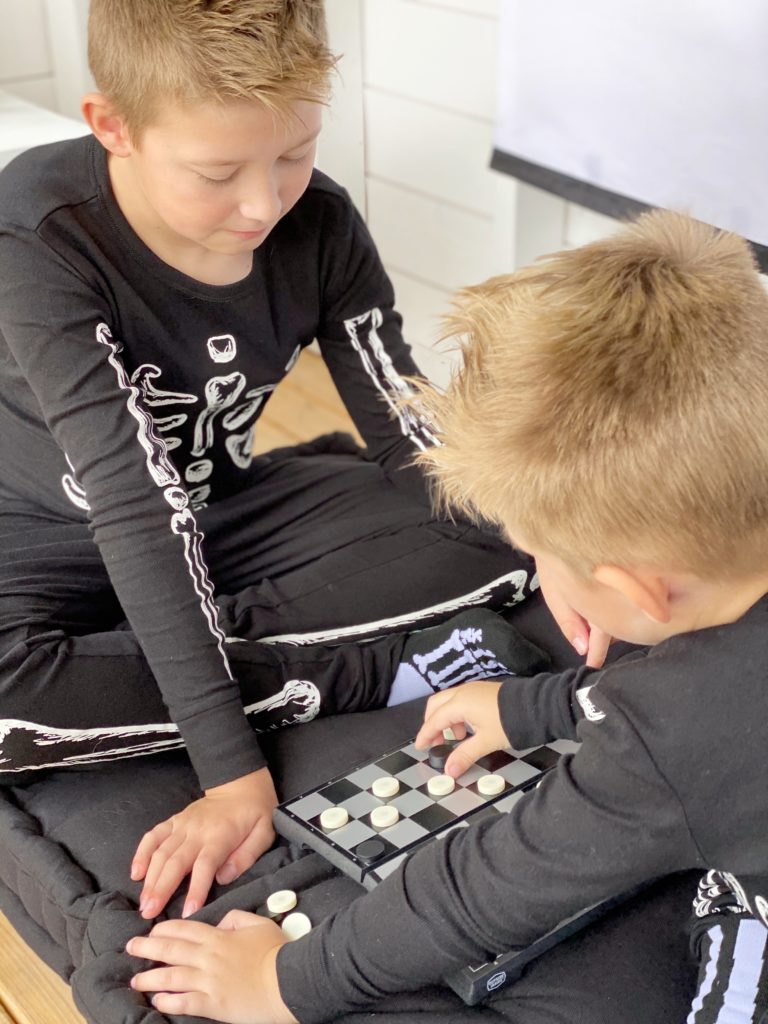 Checkers are a must! The boys have got really good at it!
These floor cushions from the Better Homes & Gardens line are so great! Another thing I need to get 4 of haha! You can find them HERE.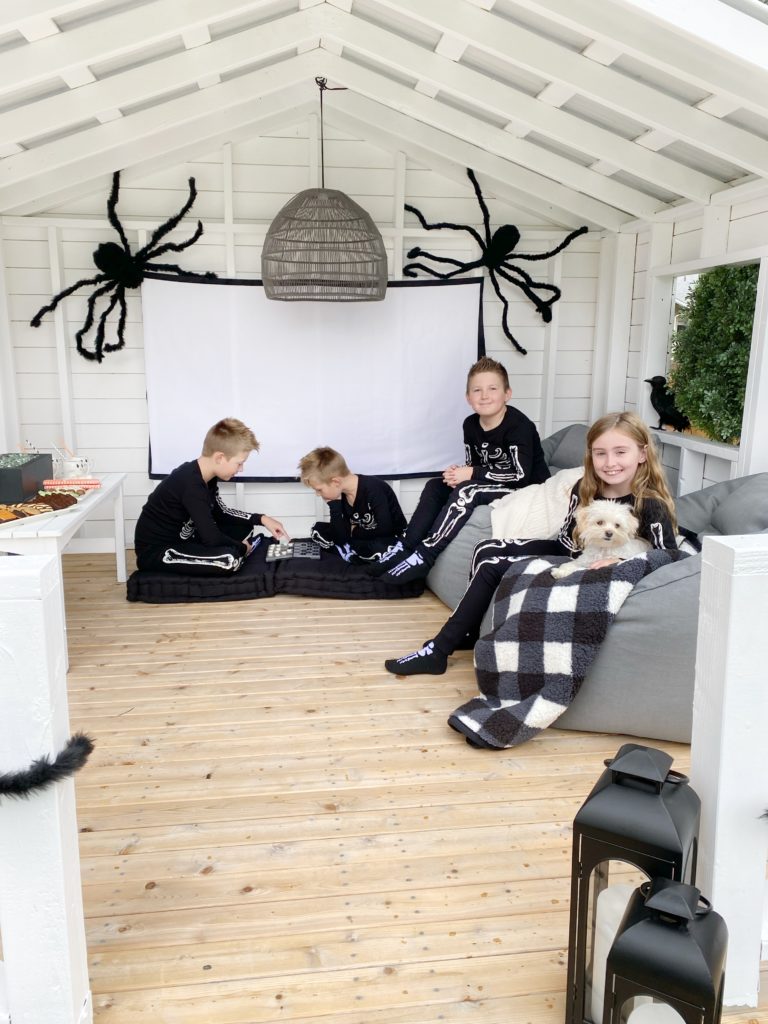 Playing games and telling stories make for a fun day!
I can't get enough of how this all came together, did you know all the amazing items that Better Homes & Gardens had?

We hope you enjoyed the day time tour! Now make sure to come back for part 2 of our Halloween at home Movie night!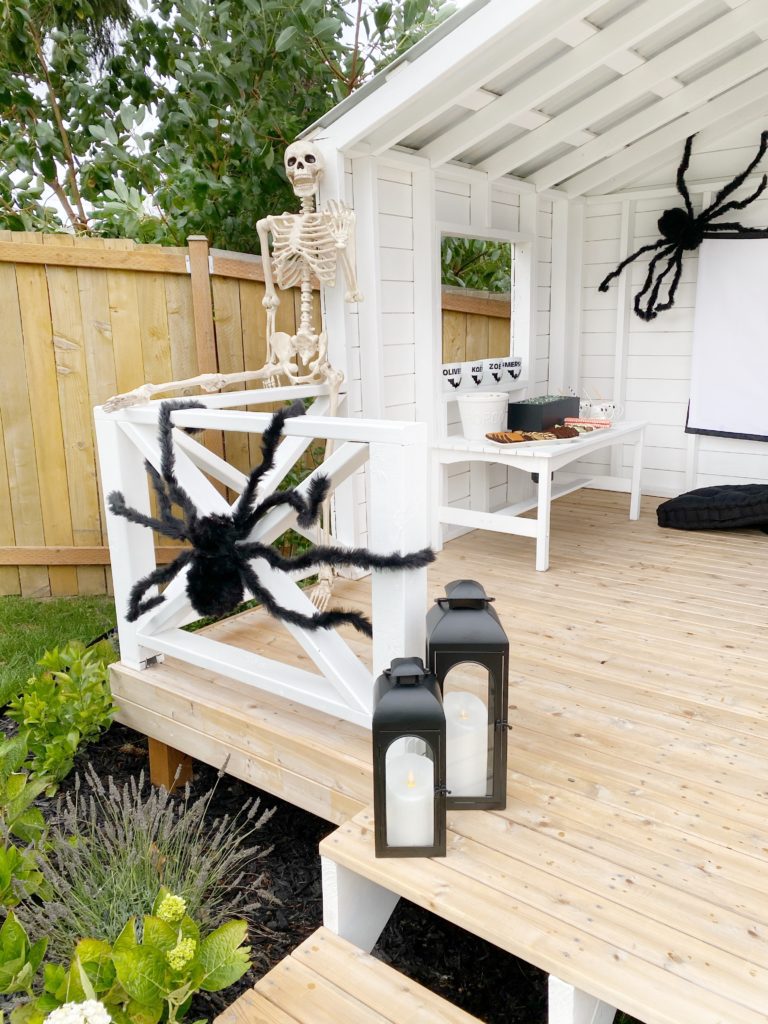 Thank you for coming by
– Henry
Before you go check out the easy DIY!
I love these bowls from Better Homes & Gardens, sadly they just sold out probably because they are so amazing! I love these bowls HERE too! My fun DIY was cutting out the kids names to personalize their popcorn bowls. After I was done, I decided to add a cute little bat! You can do this so many different ways, it is so easy to do and makes your kids or guests feel special!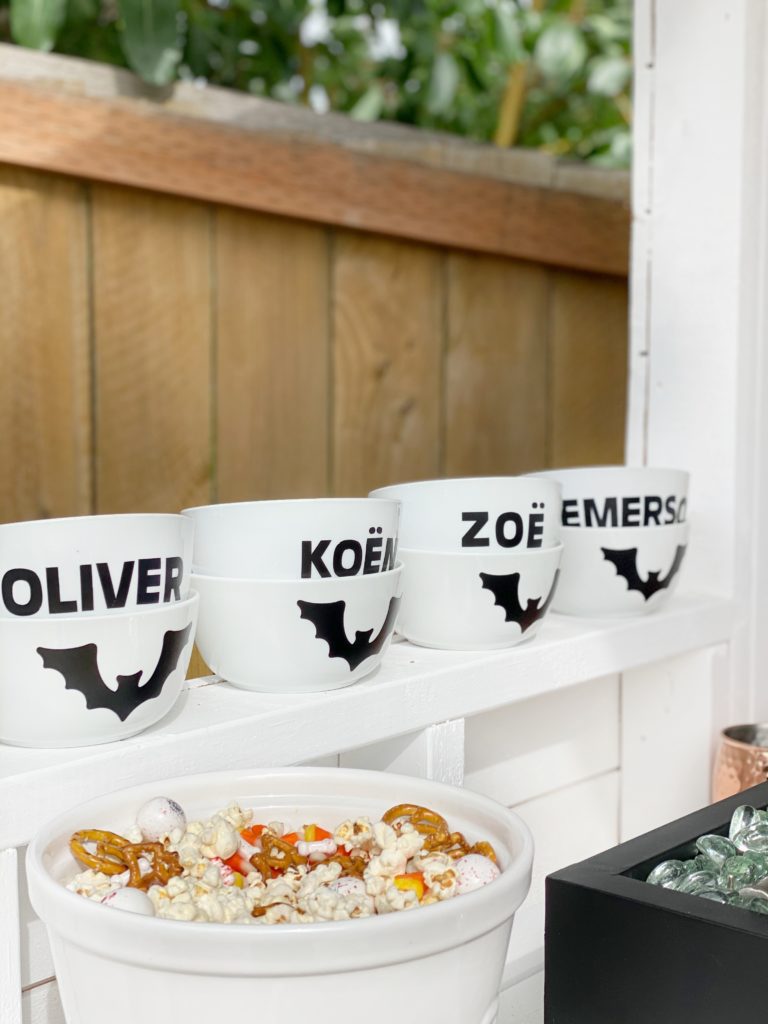 Don't you love how these turned out! I can see them as little ghosts, or jack o lantern faces … the options are endless! If you make some make sure to tag me on Instagram HERE. I hope you got some new ideas for Halloween at Home!
TO SHOP THIS POST :
CLICK ON EACH PHOTO TO SHOP

FOR MORE IDEAS WITH MY FAVORITE ITEMS FROM BETTER HOMES AND GARDENS LIVE BETTER :