Teen Room Makeover on a budget! Today we will be putting together a room using the Better Homes & Gardens product line at Walmart!
It has been so fun to partner with the Better Homes and Gardens product line. I love being able to share products I love so much and also to be creative. While our life changed, it was incredible to see how they helped me along the way and still be able to create! I have loved doing projects for others, and will continue to do when we can. I am excited for our next chapter and along with that I am excited to work with Better Homes and Gardens collection at Walmart for another year!
Let's bring on the projects… but FIRST let me show you this fun one!
Here is what the room looked like before – now let's give it a little makeover for a teen!
These are the items I grabbed for the room makeover :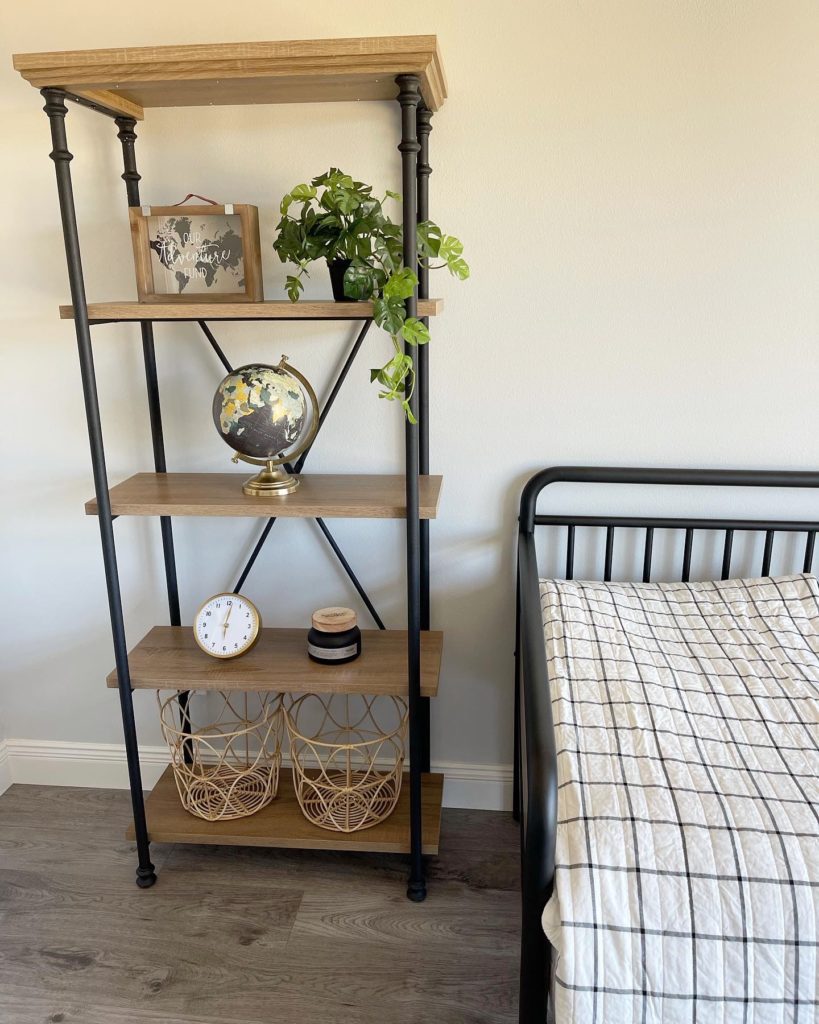 As I share the room, make sure to think about what color we should do the back wall as an accent! You will have four of the Better Homes and Gardens paint line colors to choose from for the room makeover!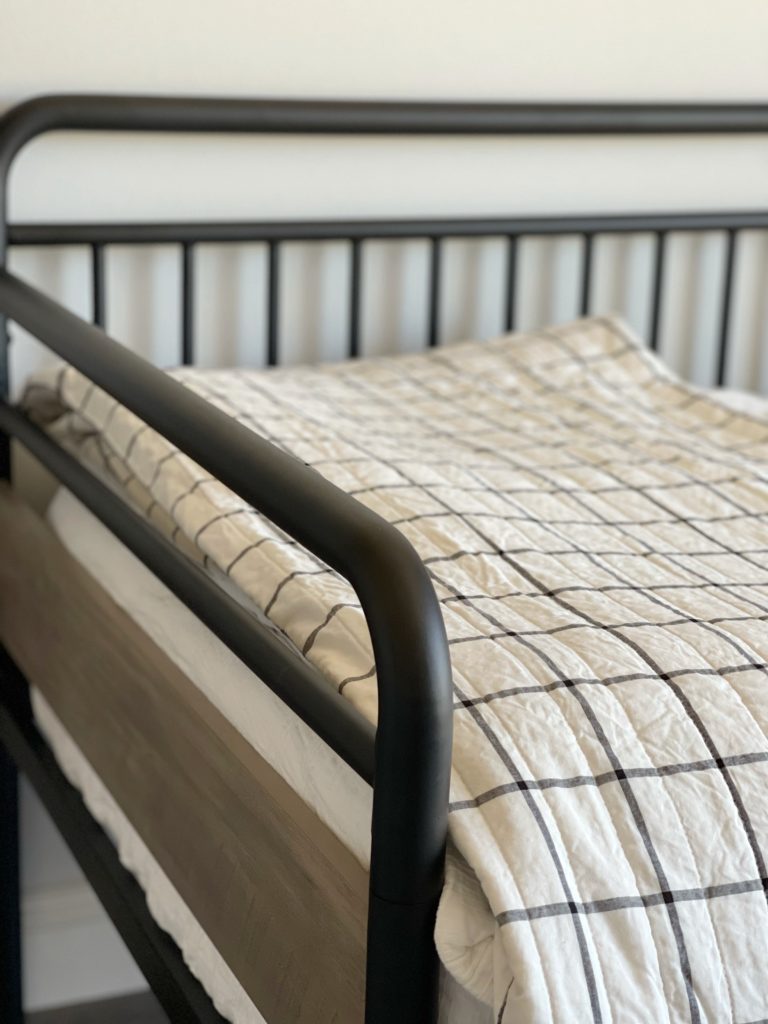 I have to tell you how amazing this daybed is for the room makeover! We wanted to put something that gave a lot of space in the room, that looked nice and had multi functions! This Better Homes and Garden daybed is perfect to sleep, but add some extra pillows and you have a sofa!
This shelf I can go on and on about how nice it is – did I mention its so easy to put together too? Yes – that is coming from me! These baskets you can buy in a single or two set – trust me get two!!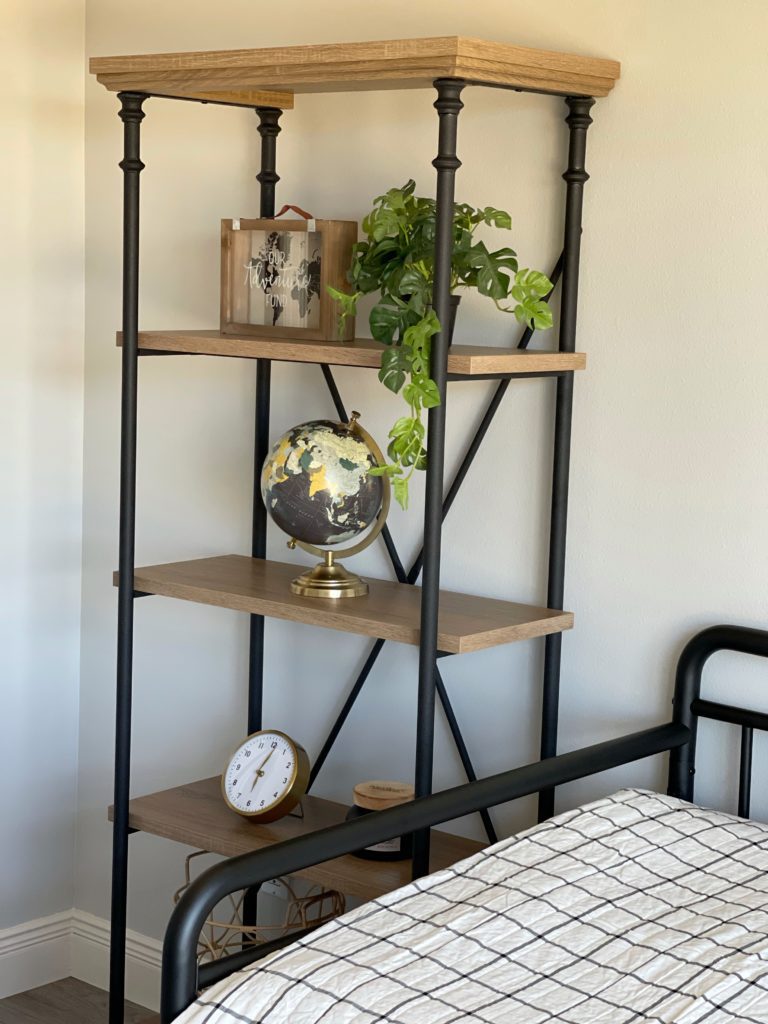 Now this quilt, it is double sided!! The quality is amazing and just look at how gorgeous it is!
You know how much I love a good candle, even if you don't burn these just open up the lid and it will smell so amazing!
Now that you have seen the space, let's choose a paint color!! Did you know that you can get the Better Homes and Garden paint at Walmart – and what's even better?? Delivered to your door!! Just check out the reviews on it too – so good!!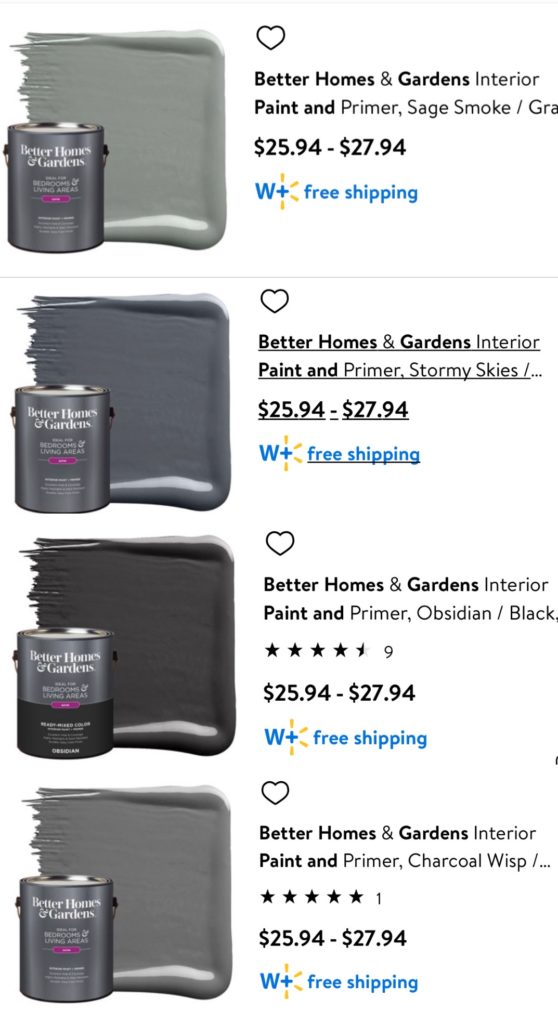 Time to pick one for the room makeover, and next time we will be painting!
1 – Sage Smoke
2- Stormy Skies
3- Obsidian
4- Charcoal Wisp
I will be checking what everyone votes for on Instagram and I can't wait to paint! Are you ready to try?