How To Decorate A Small Patio + DIYs
How To Decorate A Small Patio and 3 DIYS and more! Check out how we redid this space and hopefully you get some inspiration for your patio space!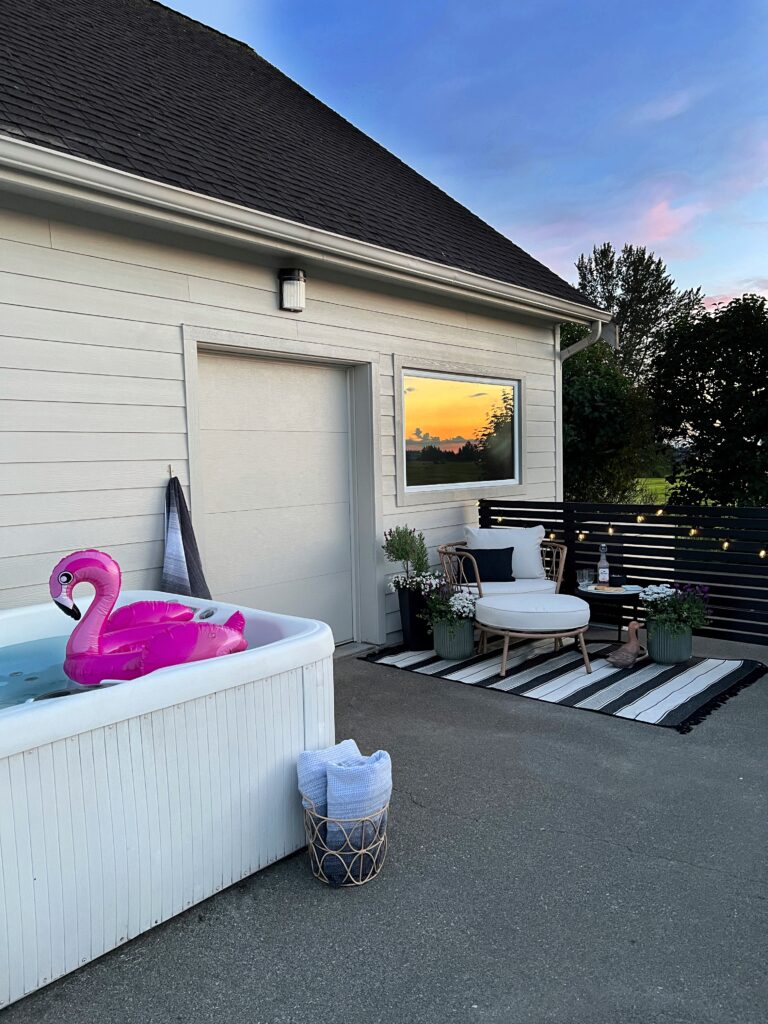 We are so excited to finally transform this space, and with some amazing finds from the Better Homes and Gardens line at Walmart. We moved our hot tub from the last house, and it's been sitting out here ever since. I found these amazing towels at Walmart from the Better Homes and Gardens line and knew it was the perfect project to do, and well the kids and I couldn't wait!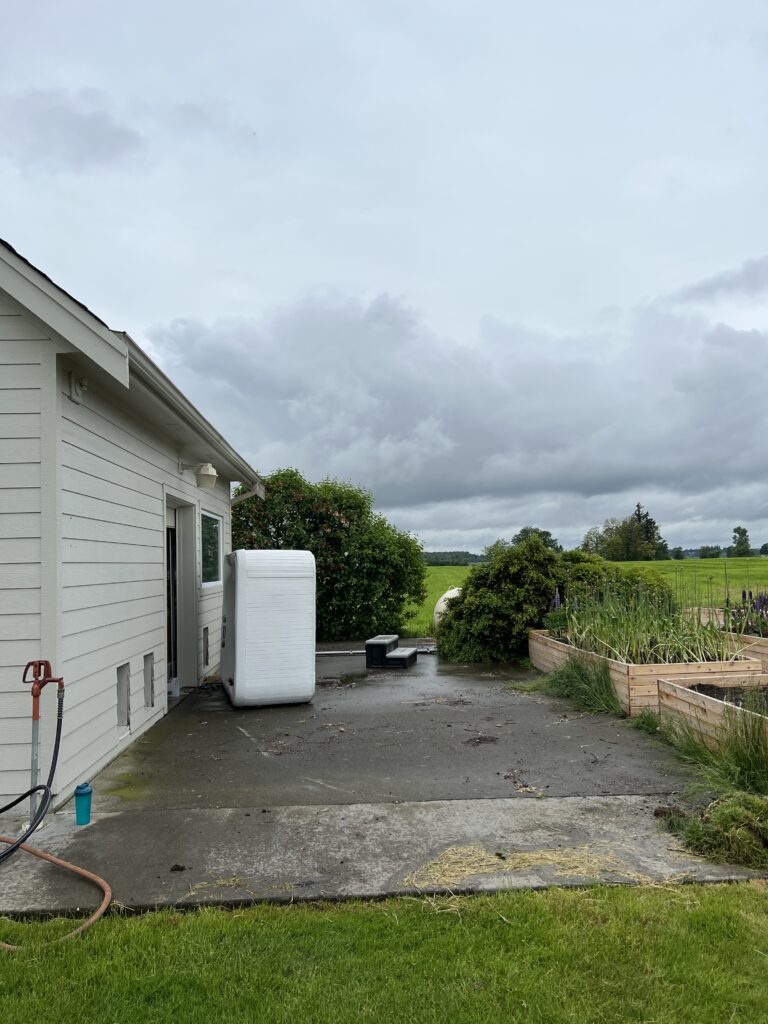 Here is where we started yes its bad, but I had a vision and you saw the sneak above we brought it to life with some fun and easy DIYS! Let's cover the holes and paint, build a privacy screen, add some lighting, power wash the space, paint some hooks, and plant some flowers and we are set! Let's start so we can decorate our small patio!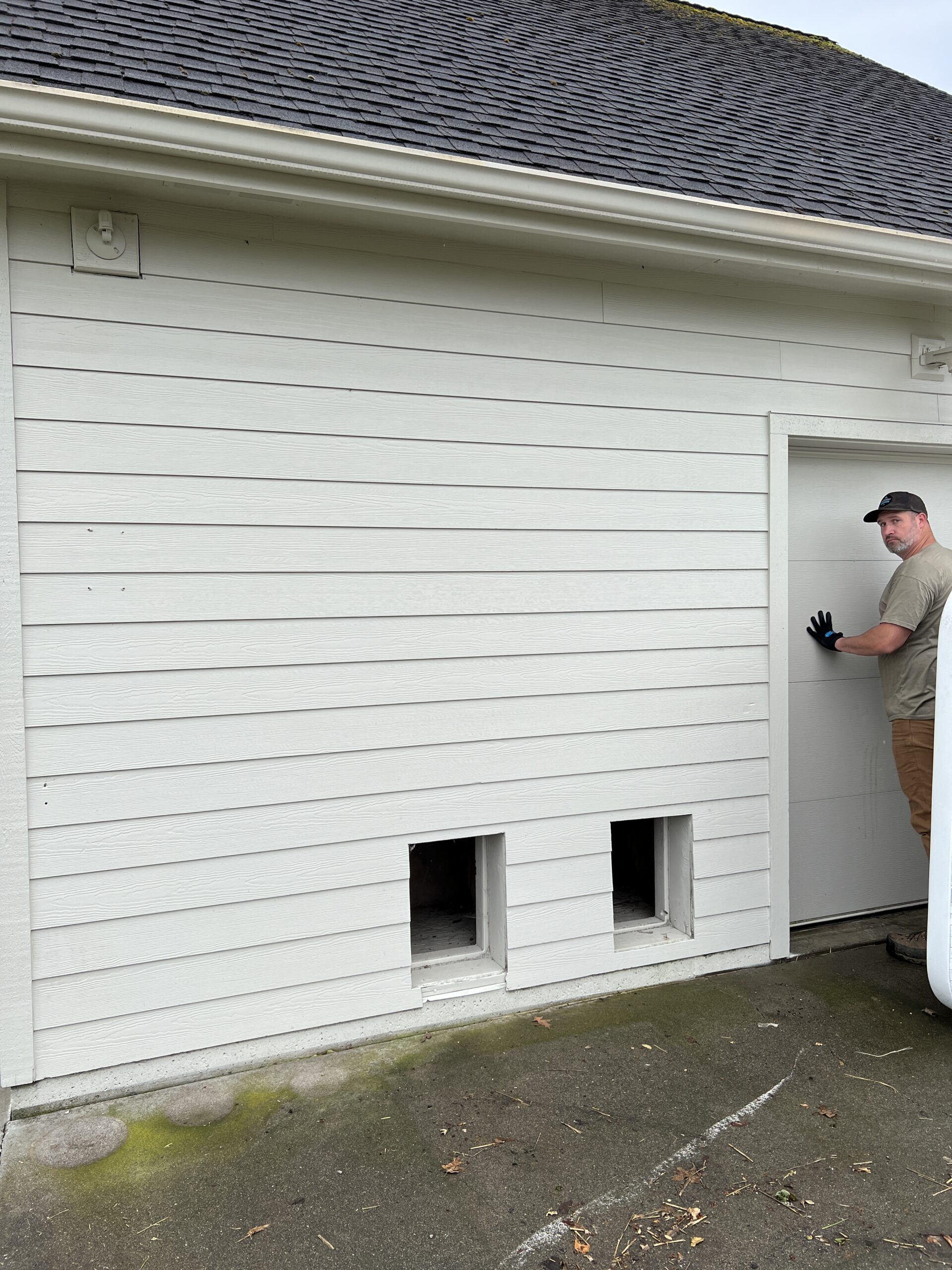 These holes used to be for dogs and had a cage. We used it for cats to feed them and thats actually how we got our little miracle kitten on Christmas Day! ( Don't worry we have another cat house we use) It was time to fix these spaces and take out the boxes!
Let's Start the DIYS
We took out the boxes behind the holes, added in some supports and then attached the hardie board. We used all new pieces and then it was time for a fresh coat of paint. If you noticed James added some electrical for the hot tub, and then switched out the light. ( Always best to check with an electrician)
Privacy Screen complete, but its smaller than I planned. Funny story we were in the store getting all the materials I said oh that size is fine, but we built it and it was to small. So we took it apart. Viola you can see the bigger version I dreamed of for me to decorate our small patio space.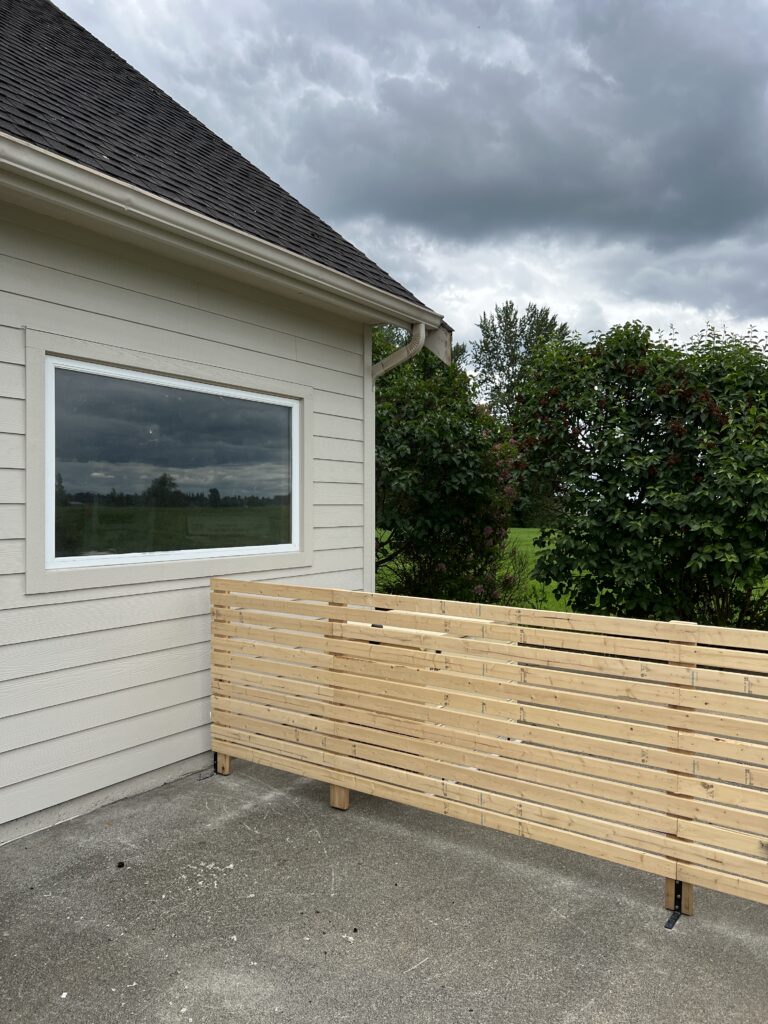 Here is our bigger and better version, we just need to add some more supports on the bottom after I paint it!
Here it is! We love to make privacy screens, and now we have our very own here for our small patio! Let's decorate!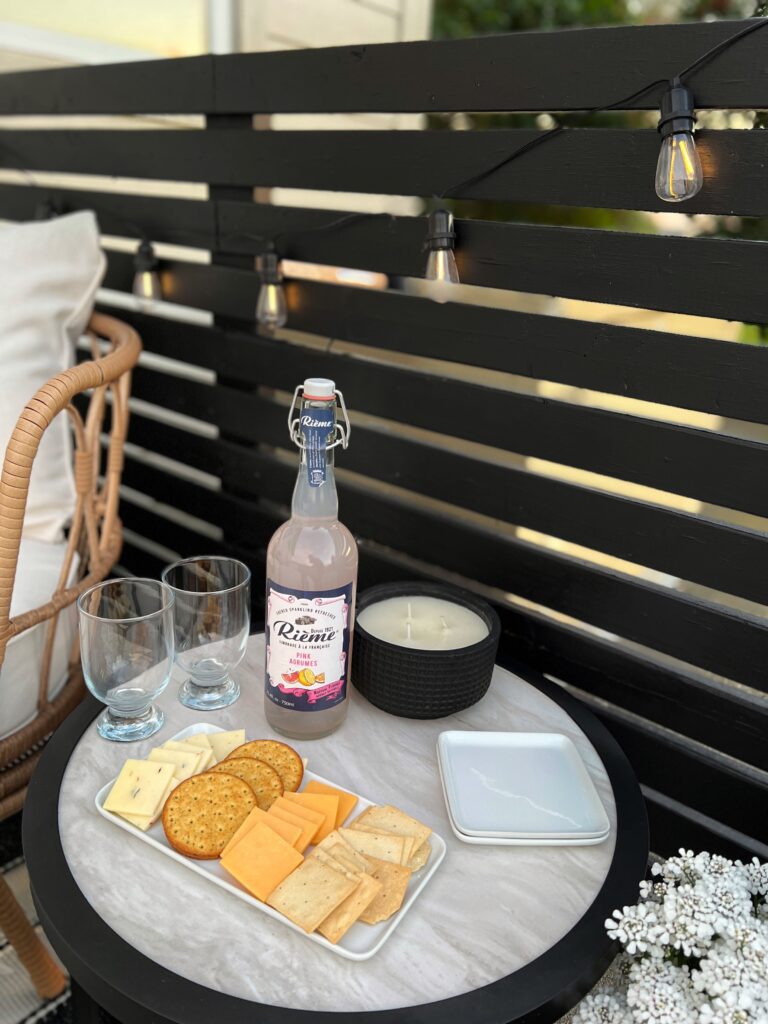 First thing I added these solar lights from the Better Home and Garden line at Walmart. I love that we always have lighting out here and I just attached with little nails that you can't even see!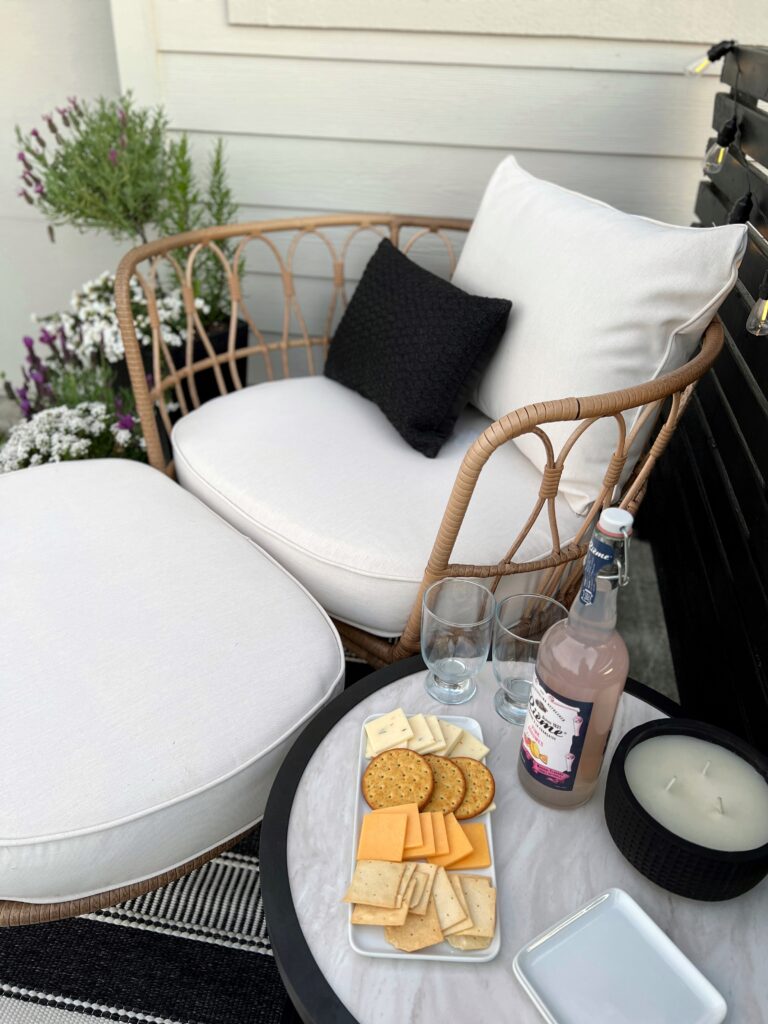 Nothing better than a charcuterie and you can get the plate set from Walmart, along with the candle, and glass set.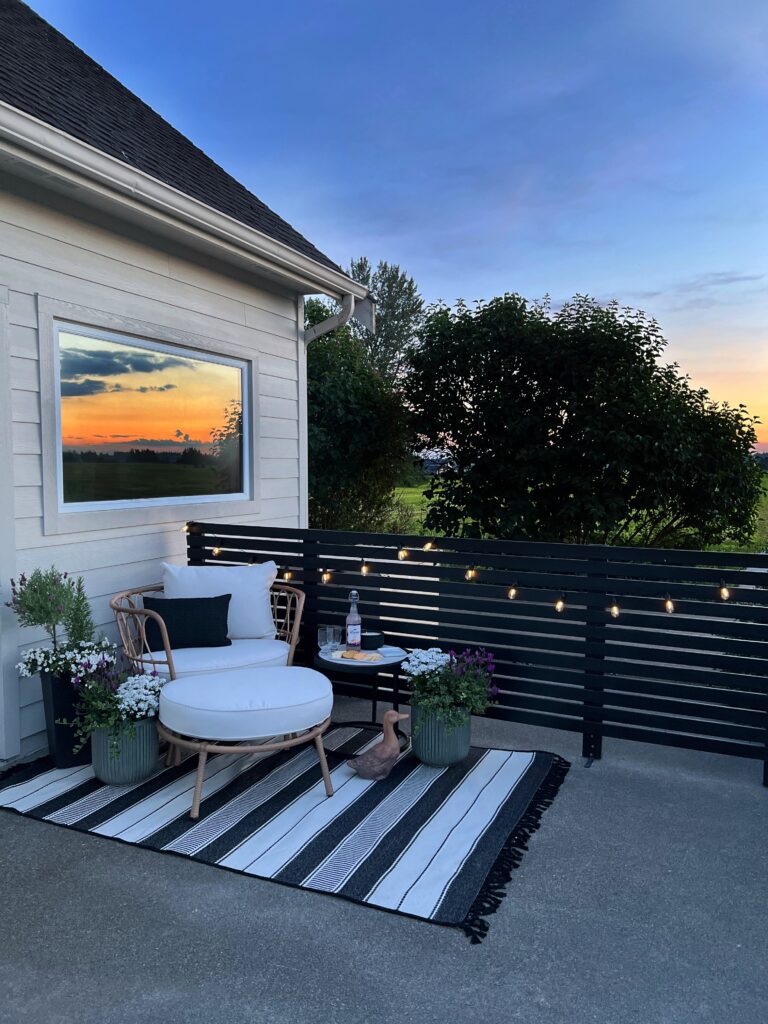 This cuddle chair I found from the Better Home & Garden line, along with the cutest duck, and these planters are a favorite along with the pillow too!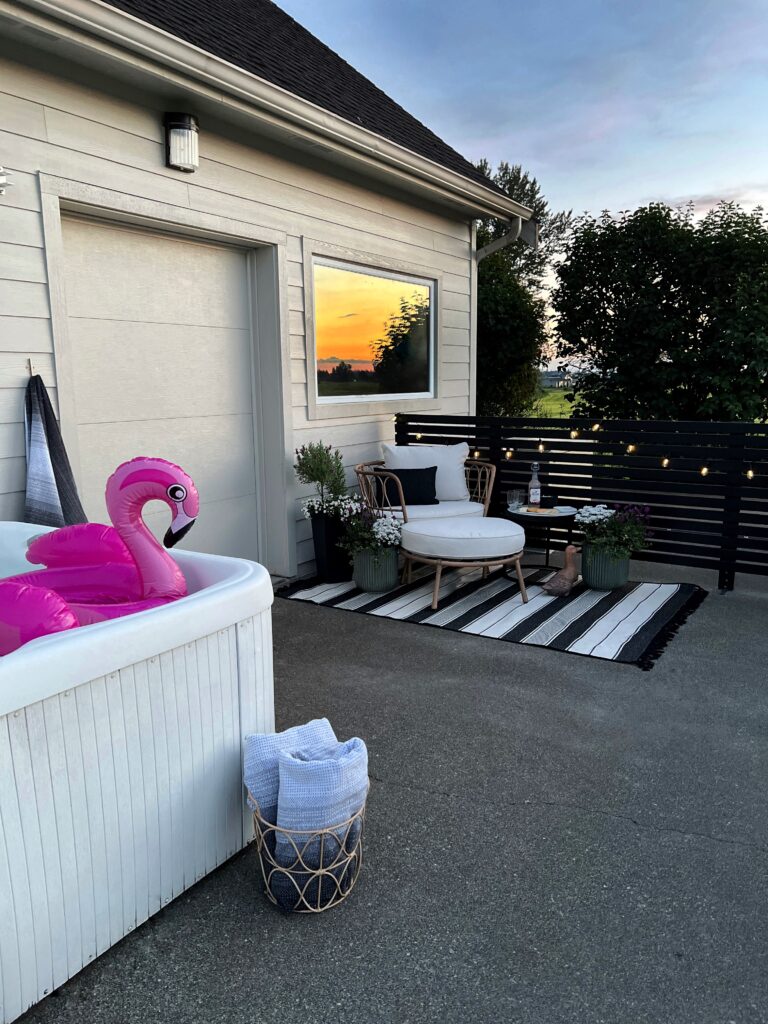 These bath sheets are by far the best "towels" ever! The kids requested I get them for their rooms too!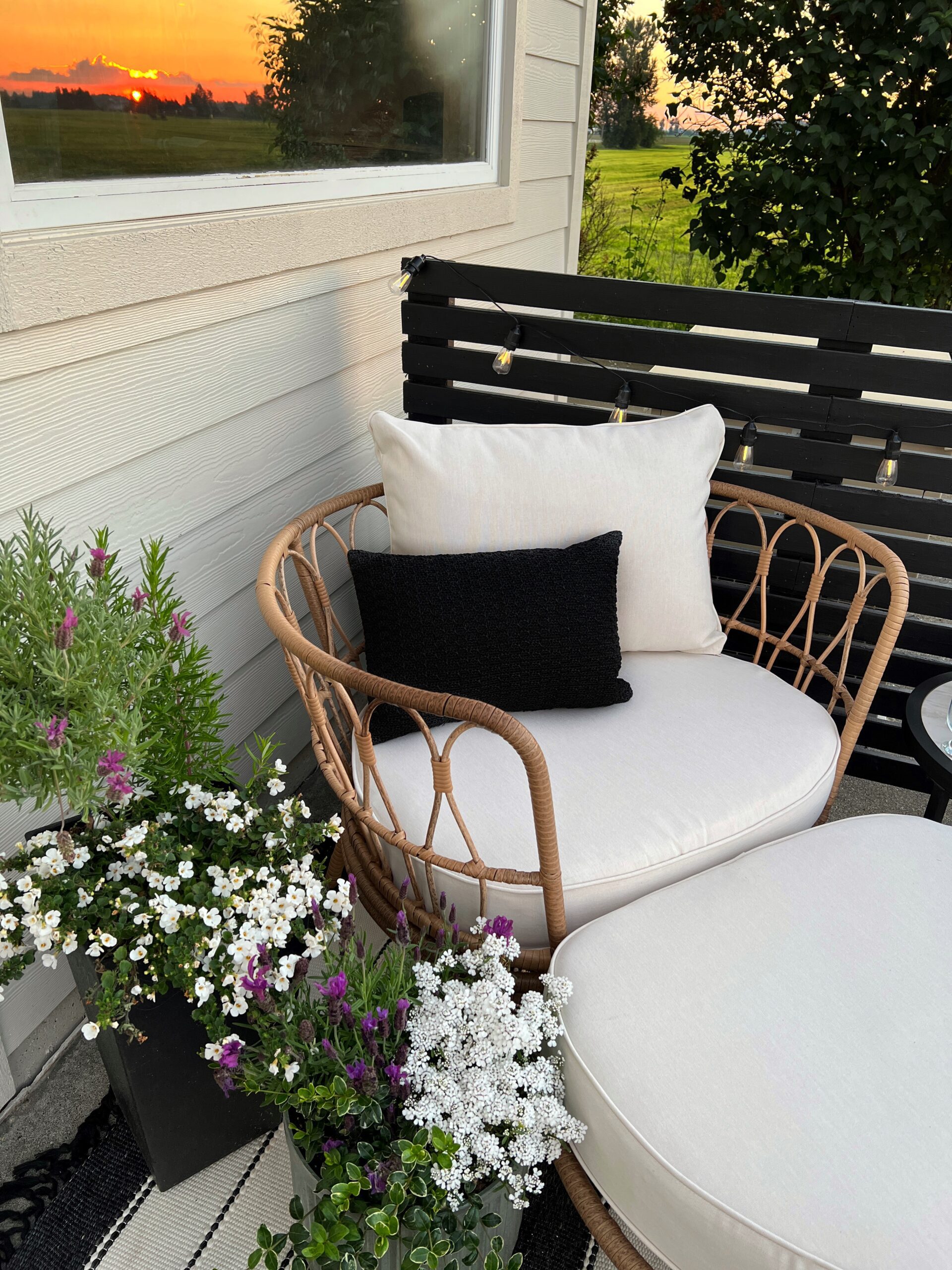 These planters are so fun to do, in here I have Lavender Topiary, Lavender, candy tuft, rosermary and vinca minor.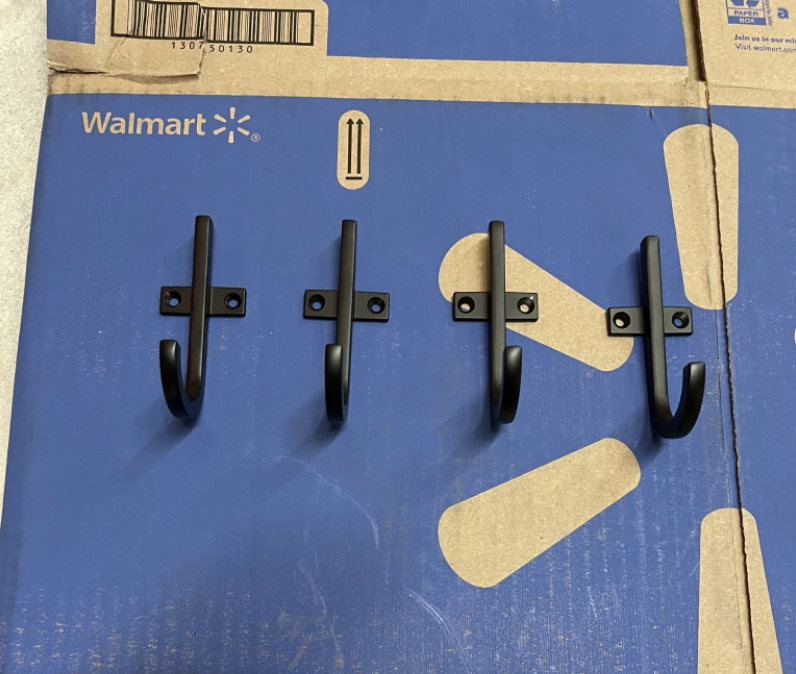 Time for the last DIY! Let's spray paint the towel hooks! Black is great, but some color is fun!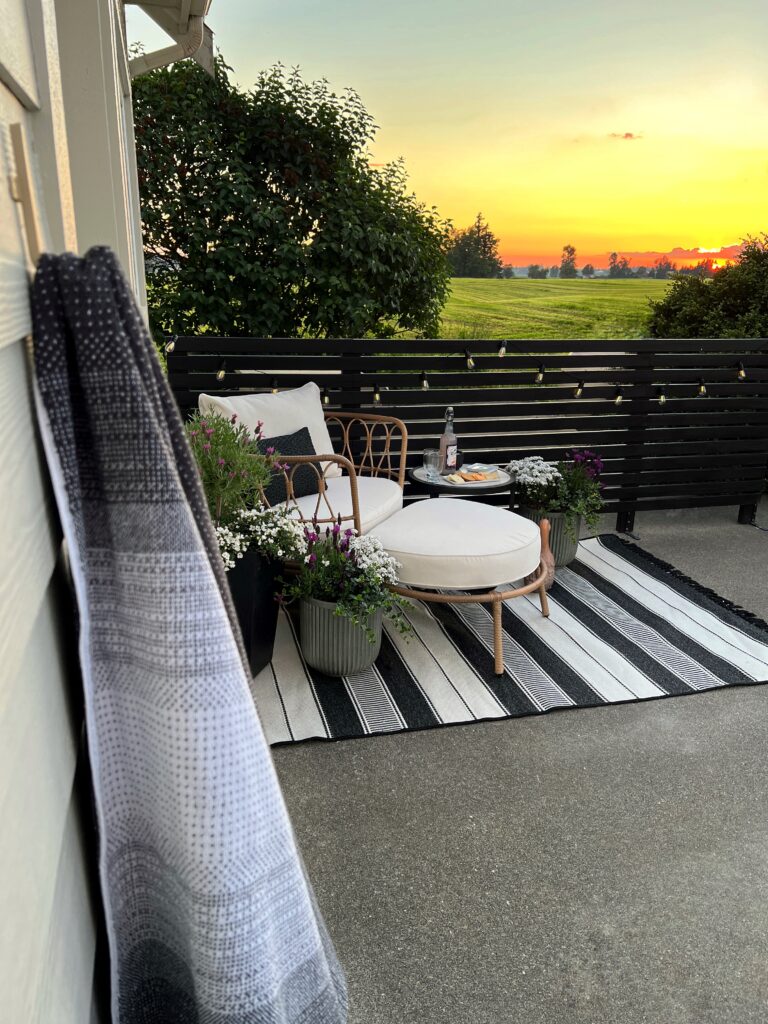 Bath sheets are the way to go! If you haven't checked them out from the Better Homes and Gardens line at Walmart they have fun beach towels too!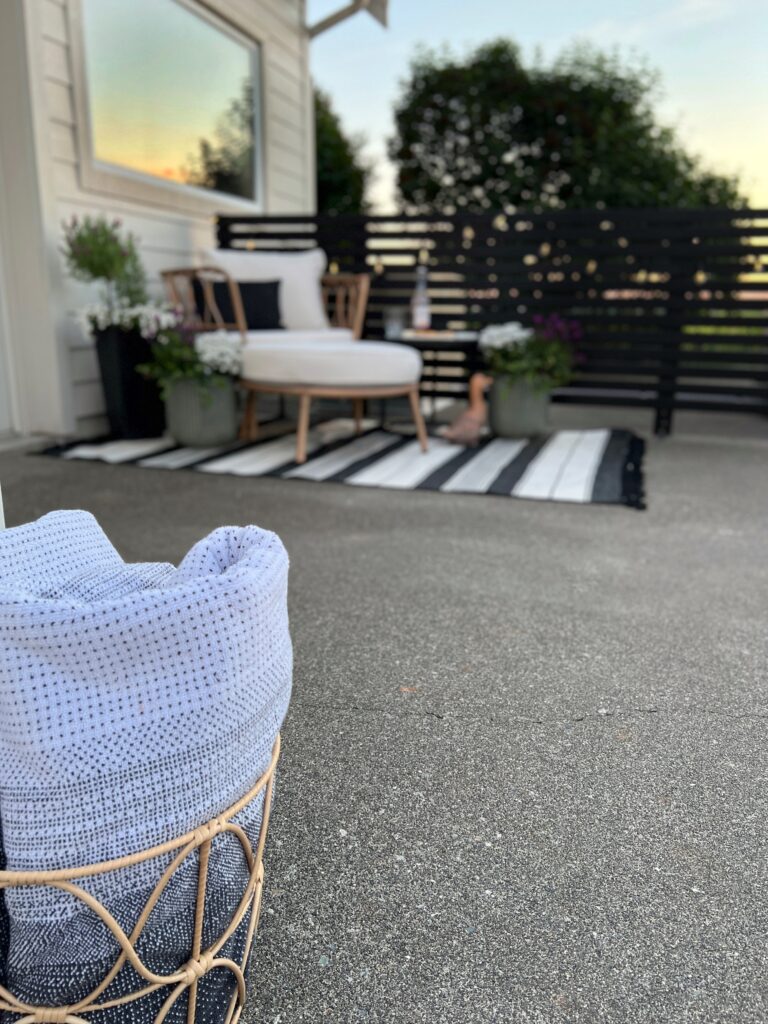 This space, I don't think I can tell you how happy this space makes me. The kids are so excited for their first dip in the hot tub! It has seriously been the best investment, and to be able to move it here makes us so happy! I love being able to partner with the Better Home and Garden line at Walmart because I get to do fun projects like this!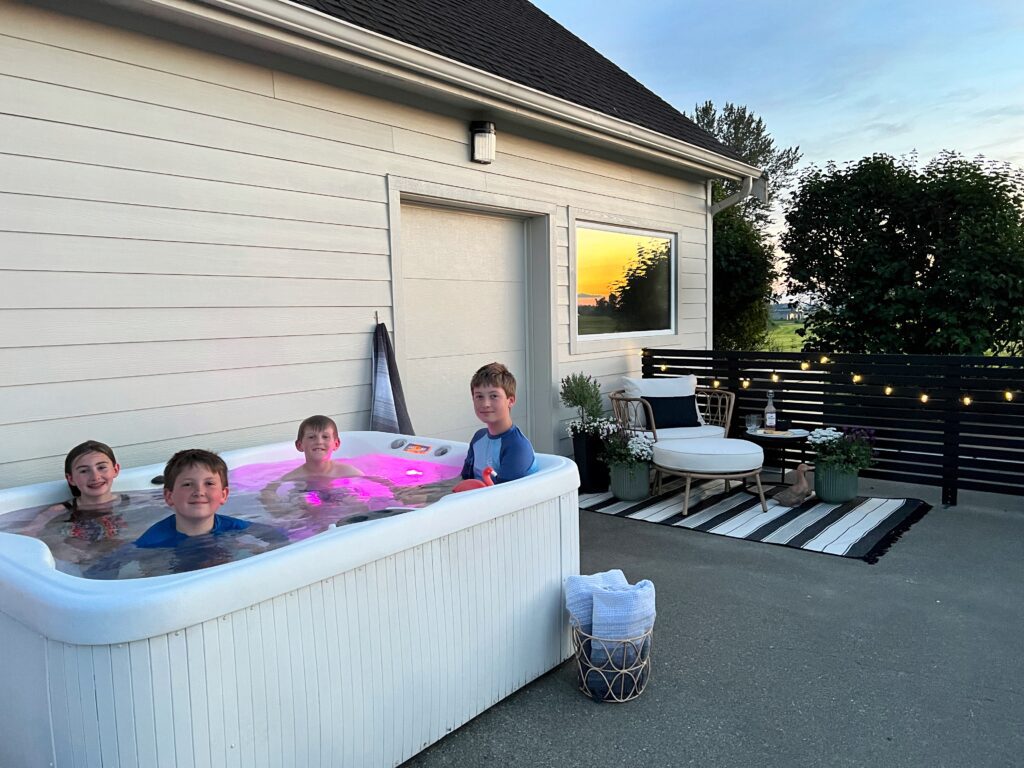 I hope you enjoyed seeing this space transform and now you can decorate your own small patio ( or big).
TO SHOP THIS POST ( Tap on any of the links below)

Cuddle Chair
Solar Lights
Black Citronella Candle
Throw Pillow
Black and White Stripe Rug
Galvanized Planters
Grazing Board and Plates
Juice Set
Duck Garden Statue
Rattan Basket
Bath Sheet
Hook
Outdoor Nesting Table