Christmas touches in every room. Today I am sharing the kids Christmas bedroom ! A REAL Christmas tree is a must! Today I will share about that tradition and some gift ideas.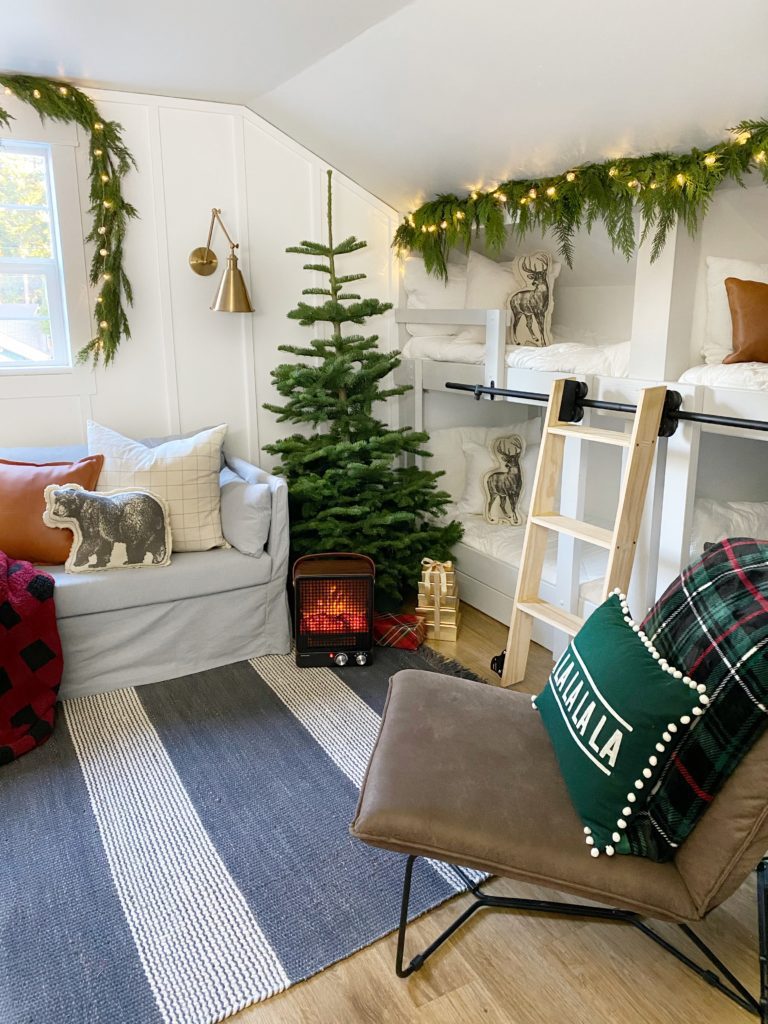 I love being able to partner with the Better Homes & Gardens Live Better line at Walmart. . I have to say these products I am sharing have to be a favorite and I will share why!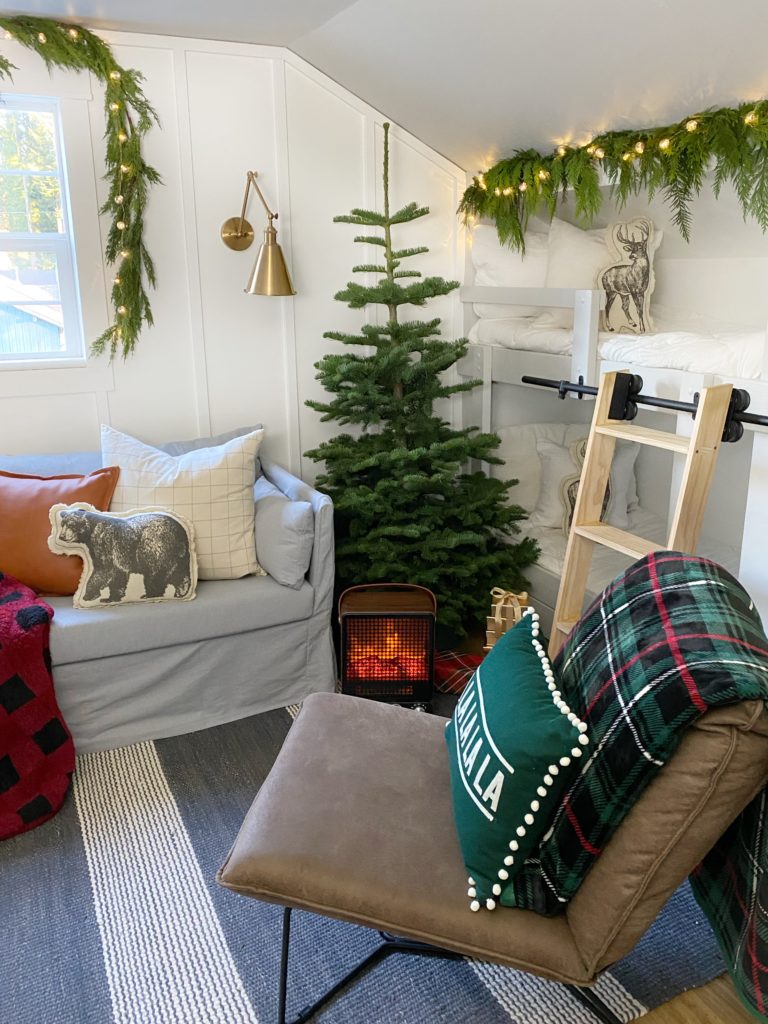 I love to make every space cozy, and cozy soft blankets are a must! You can check out them out HERE. I love that they are great priced too!
GIFT IDEA:
Grab one of these blankets, wrap it up with a bow. Give it as that, or add some more cozy finds or a gift card!
This lounge chair is one of the most amazing purchases I have made from the Better Homes & Gardens Live Better Line HERE. It makes for the perfect gaming chair, but I have to be honest I like to sit in and have some quiet time.
GIFT IDEA:
This chair is perfect for literally anyone, but such a fun gaming chair that is actually comfortable and looks nice too!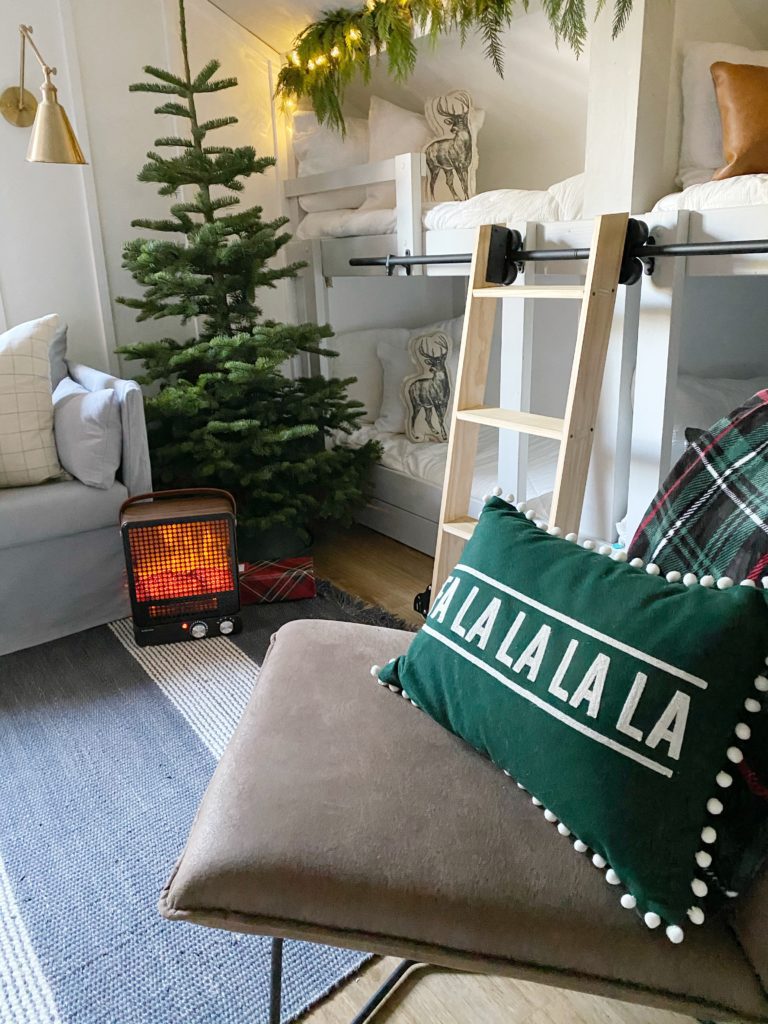 Do you spy my heater?
GIFT IDEA :
This heater makes a perfect gift, I know I always love to be warm.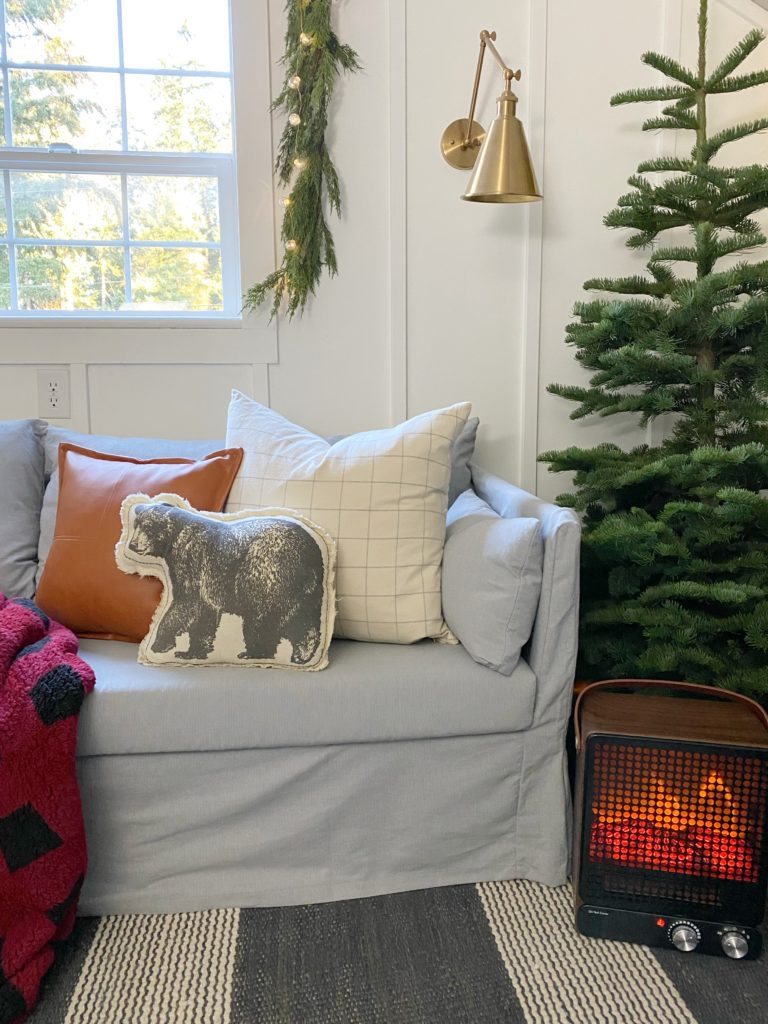 I didn't know what to expect from this portable electric heater since its under $45 but its incredible! I want to get more for each of the rooms it is not only so warm but cozy too.

Lots of textures help make any room cozy + then add your favorite finds and you have your space all done!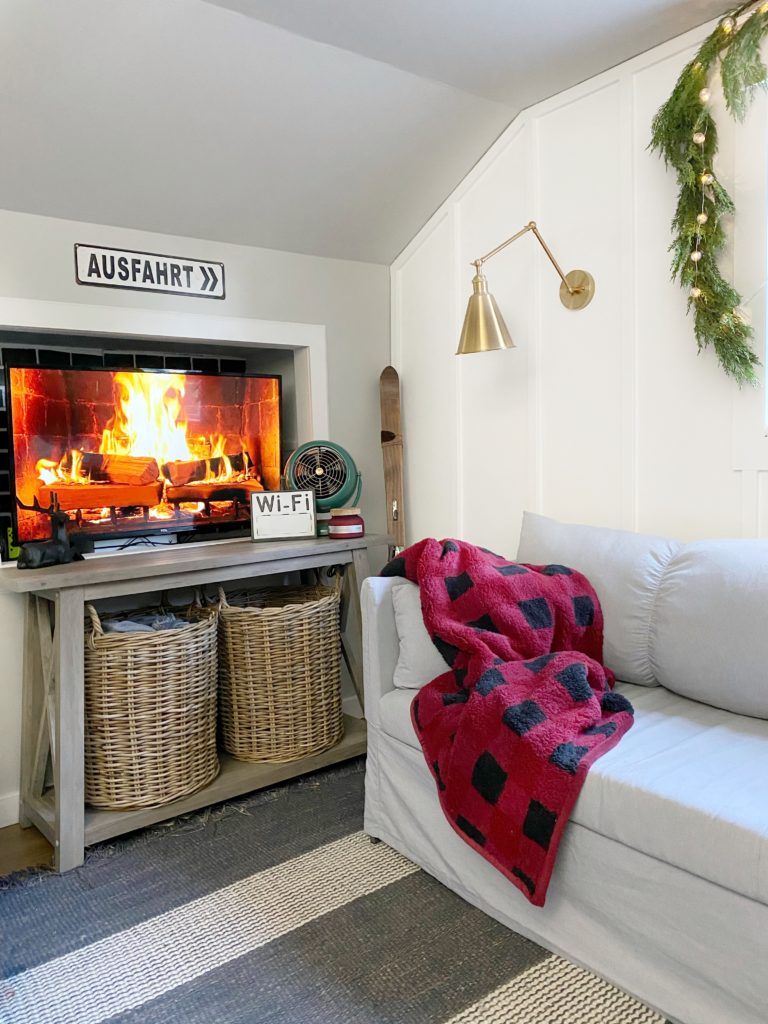 This console table couldn't be more perfect for this space. Better Homes & Gardens Live Better line really has anything you need or want. You can find this table HERE.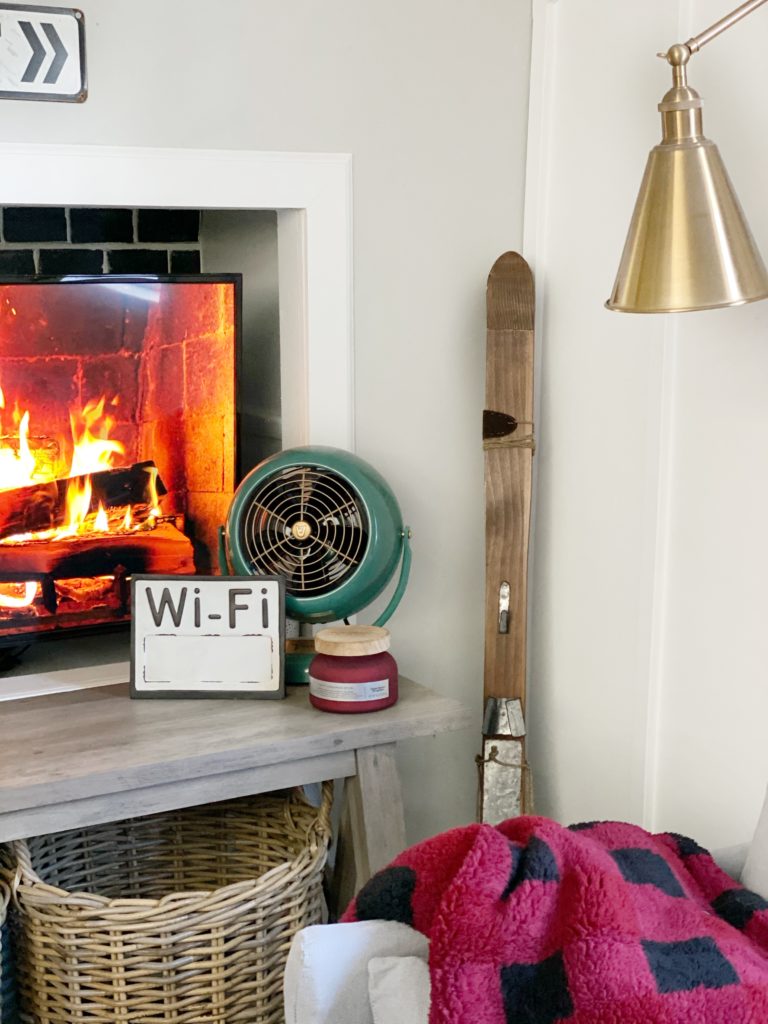 Isn't this wifi sign so cute! My kids were a little confused why it didn't have our code up… you can write it in mak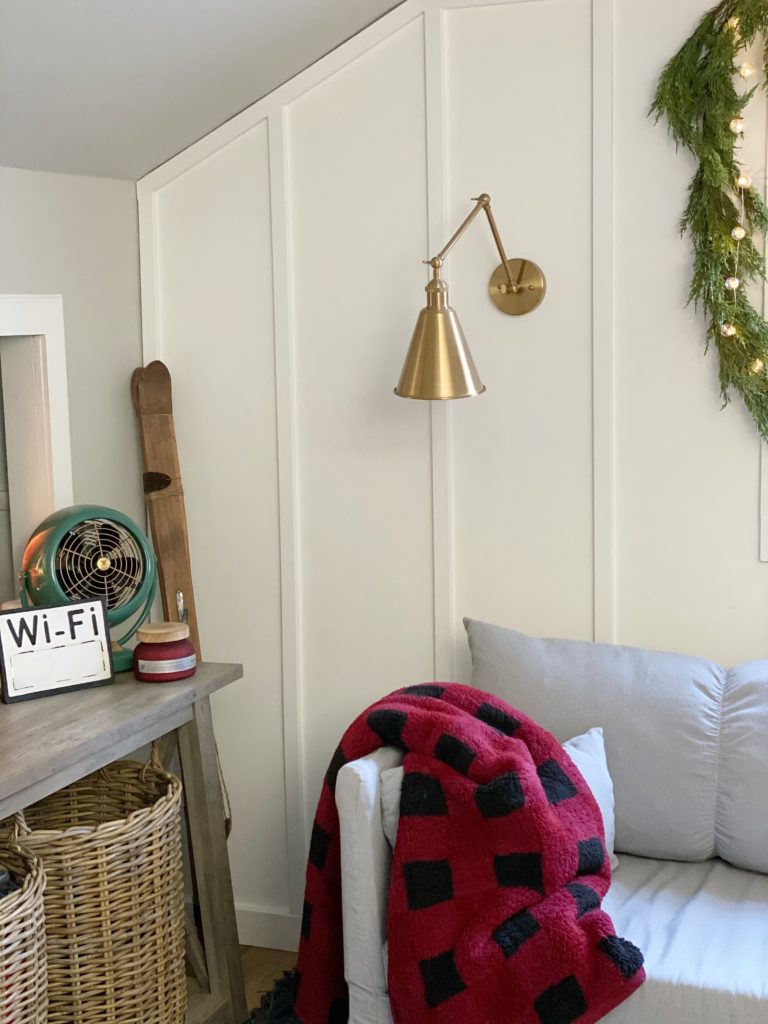 I just love this little corner, it's the perfect kids Christmas bedroom.
If you haven't tried any of the Better Homes & Gardens candles they are so amazing! I love this Spicy Cinnamon Stick candle another favorite is the fresh cut frasier, but I may have used it all already.
GIFT IDEA :
These Candles make the perfect gift. Give it as is, or put a in a cute little basket.

Now let me tell you about one of our favorite traditions. Cutting down our Christmas tree. You can see it in the photos above but here is when we cut down our tree. The kids enjoy going and finding the perfect one for our space, and honestly these trees we find are farm are far from perfect but we love them.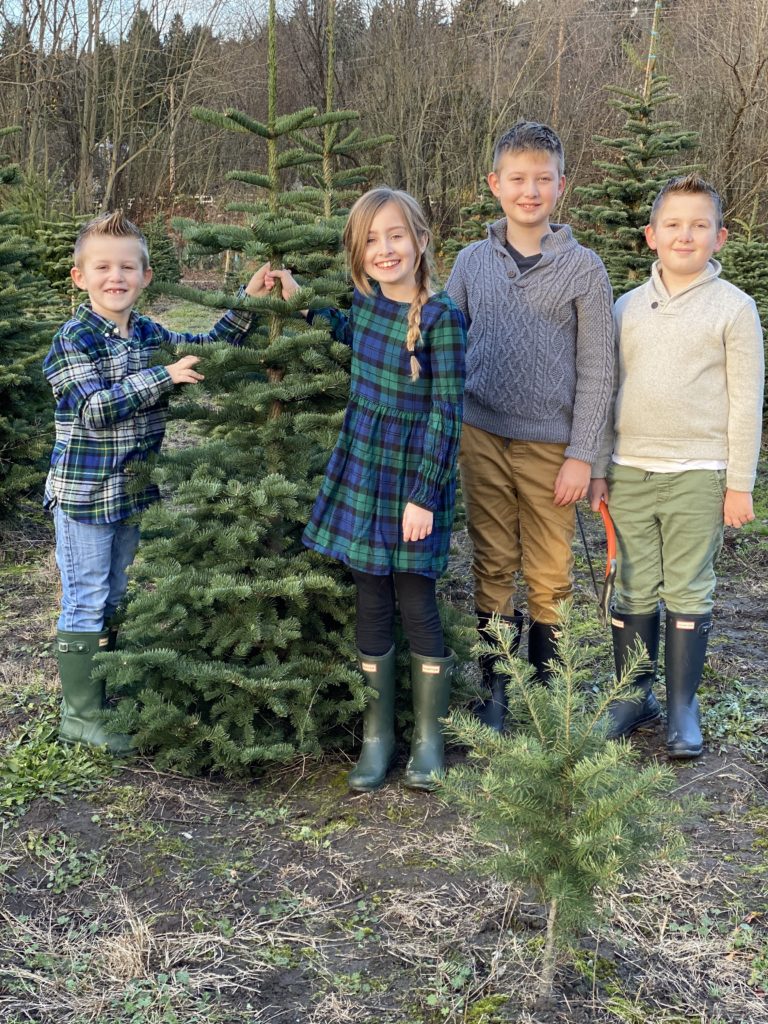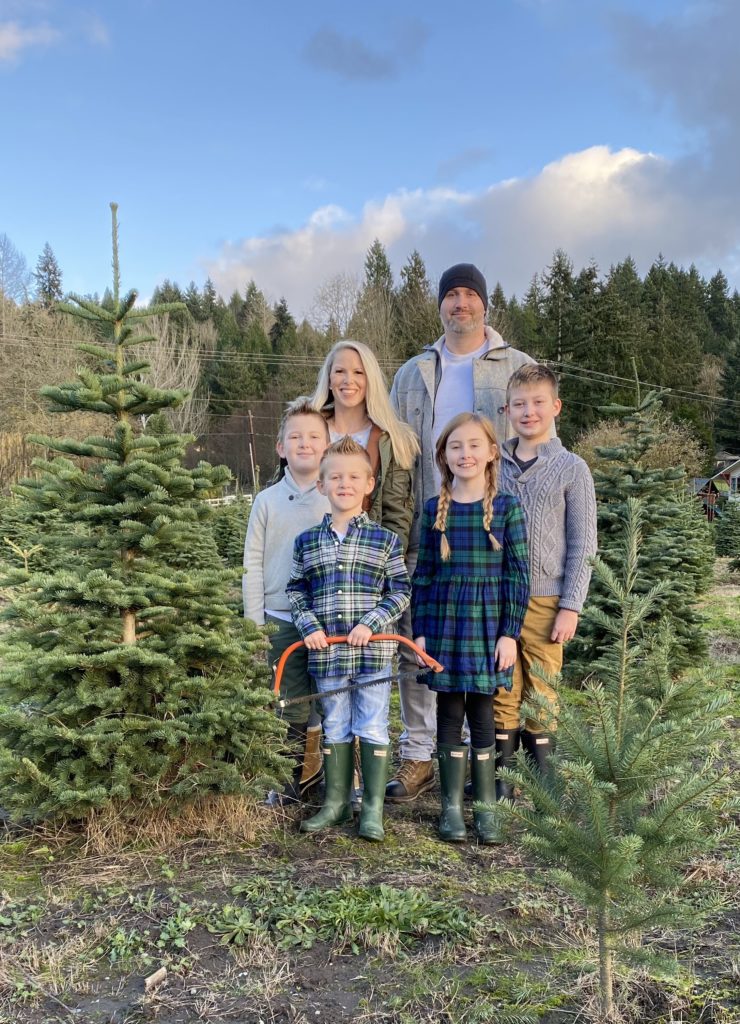 We have been coming here the last 14 years and it is so fun to have the kids be part of our tradition. When we are done getting our tree they look forward to decorating it. Now to go home and finish up the Kids Christmas bedroom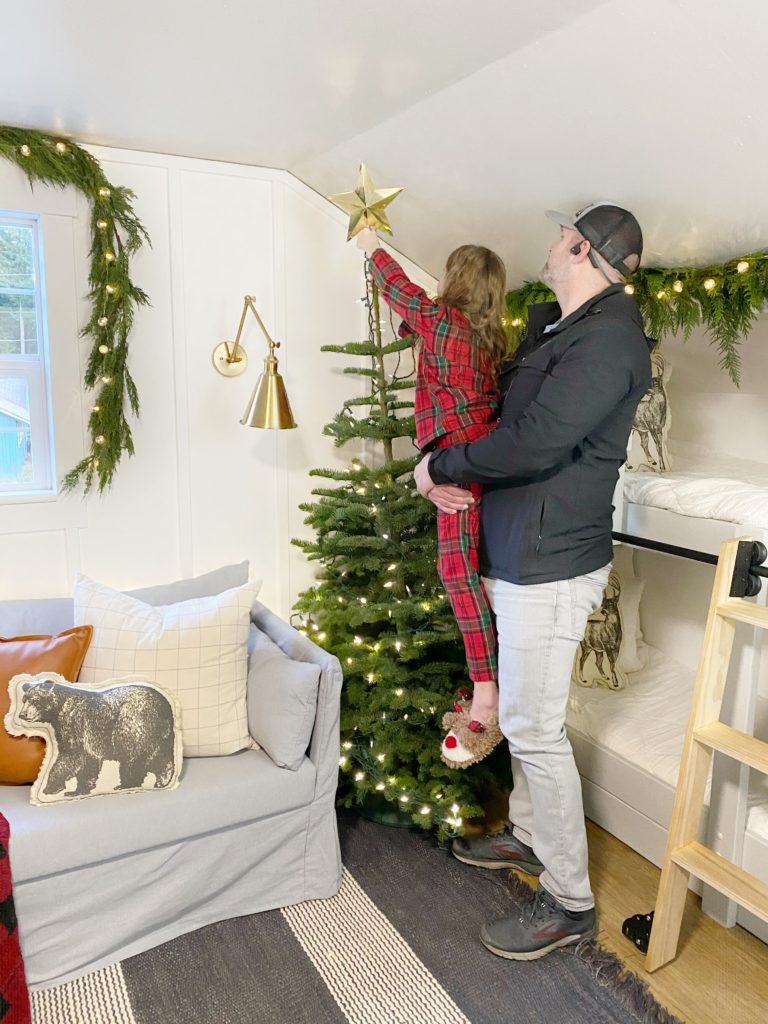 Zoe always gets to put the star on the top with her dad holding her, I hope she never gets to big for this.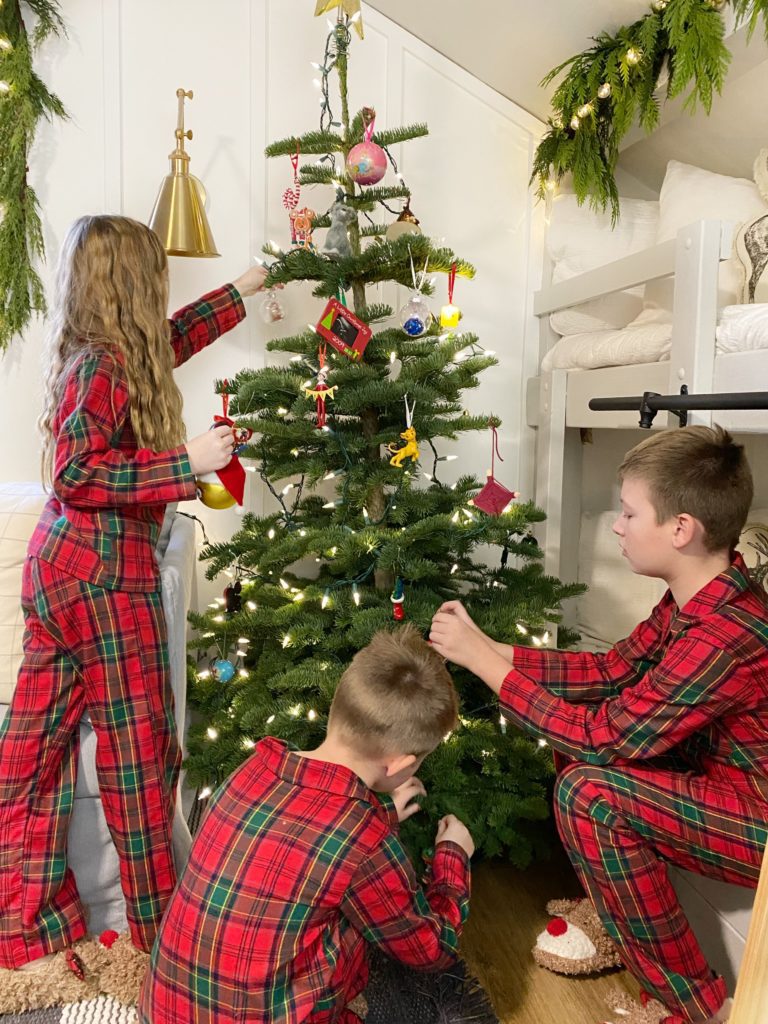 We put on some Christmas music, look through all the ornaments and reminisce from years past. Every year they pick out a new ornament so it is fun to see their little personalities shine through. This tree is their tree, they get to decorate all on their own and we don't change a thing …..well unless..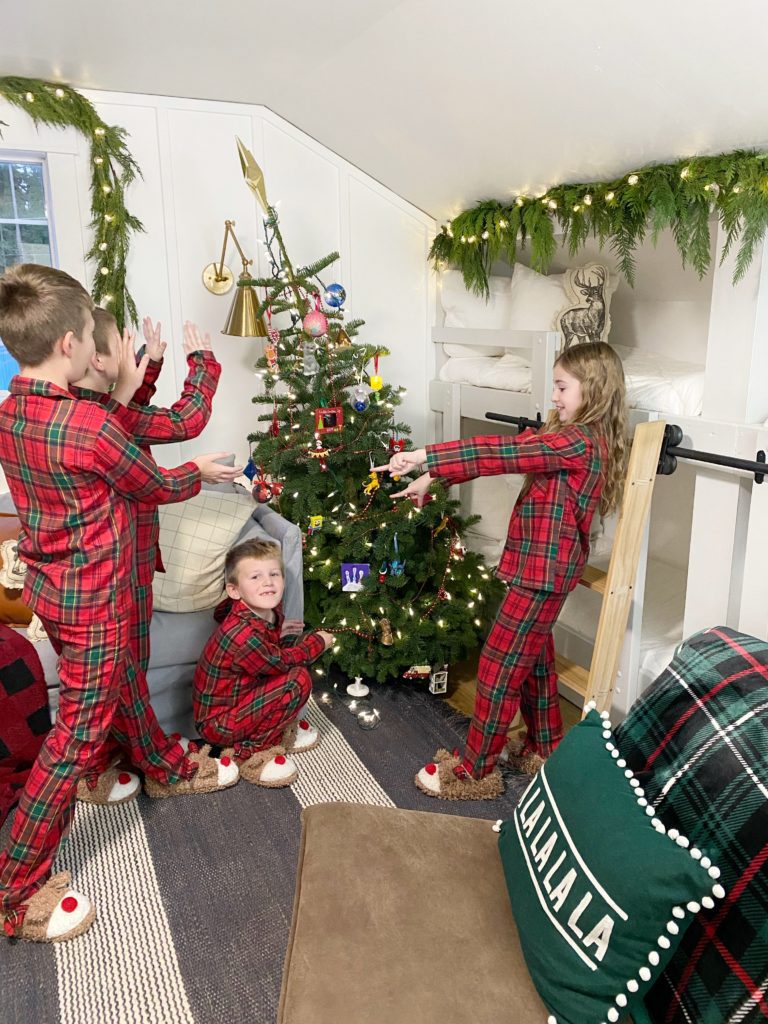 It falls over! Yes their tree fell over and it actually fell all the way down. You can see how cute it is here though before it did. Its ok they can decorate again.
I hope you enjoyed seeing a little more into our Kids Christmas Bedroom , and one of our favorite traditions.
Check out all the sources, and just click on each photo to shop :