Bedroom Refresh – New Routines – Sleep
We are getting ready for a new school year, with new routines. Our biggest one is sleep and I am going to share how we are preparing!
Before we begin, I am so excited to be working with the Better Home & Gardens product line at Walmart for another year! If you missed we moved into our forever house and we are beginning to turn it into our home, you know how much I love their line! They have such amazing pieces that are not only gorgeous but affordable too! Today we are going to share a fun before and after using my favorite products from Better Home & Gardens, along with letting you know what we will be doing to get into our new routines.
Let's start with the before – Here is the listing photo. We are ready to make it more us, and the first thing as you know is paint! I shared with you last month HERE about Better Home & Gardens new paint line. We will be using their paint to transform this room!
The kids needed a bed, so we grabbed this bunk bed HERE. It is really such great quality and I love how stylish it is. I think we are missing something in this space, lets get to work!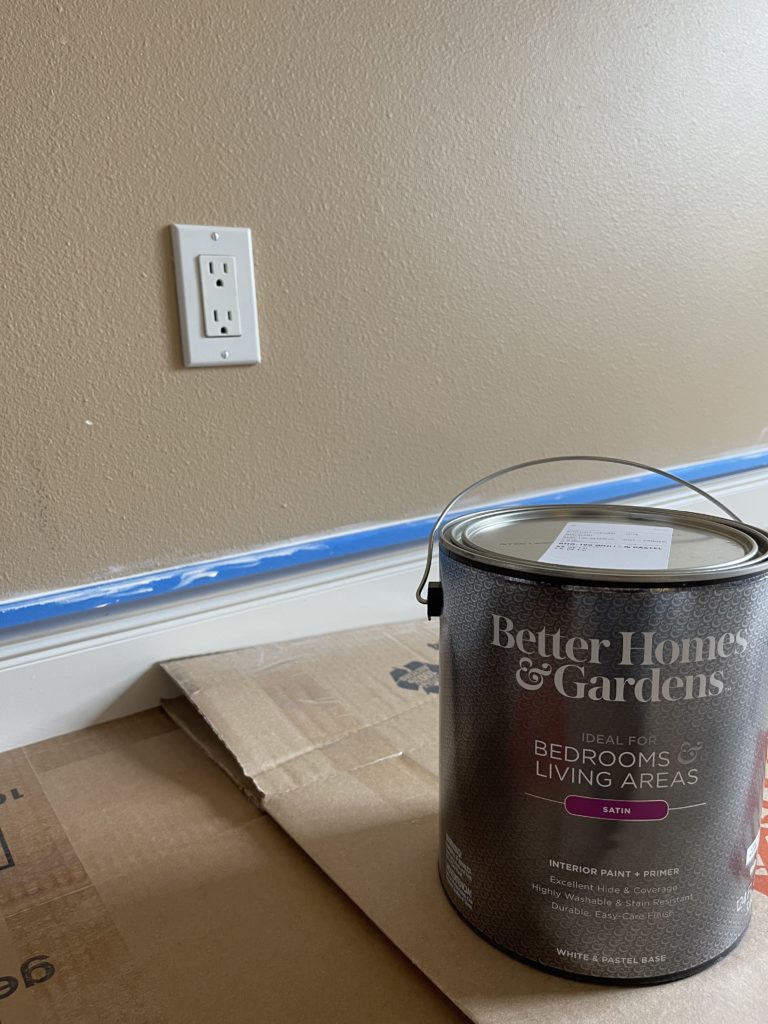 I love that you can order the Better Homes & Gardens paint online and have it delivered to your door! Before ordering I read the reviews to help me decide and they were spot on with this Elegant White. I bought two gallons and used just over one. I chose the satin for the boys room, because boys will be boys and especially my little one.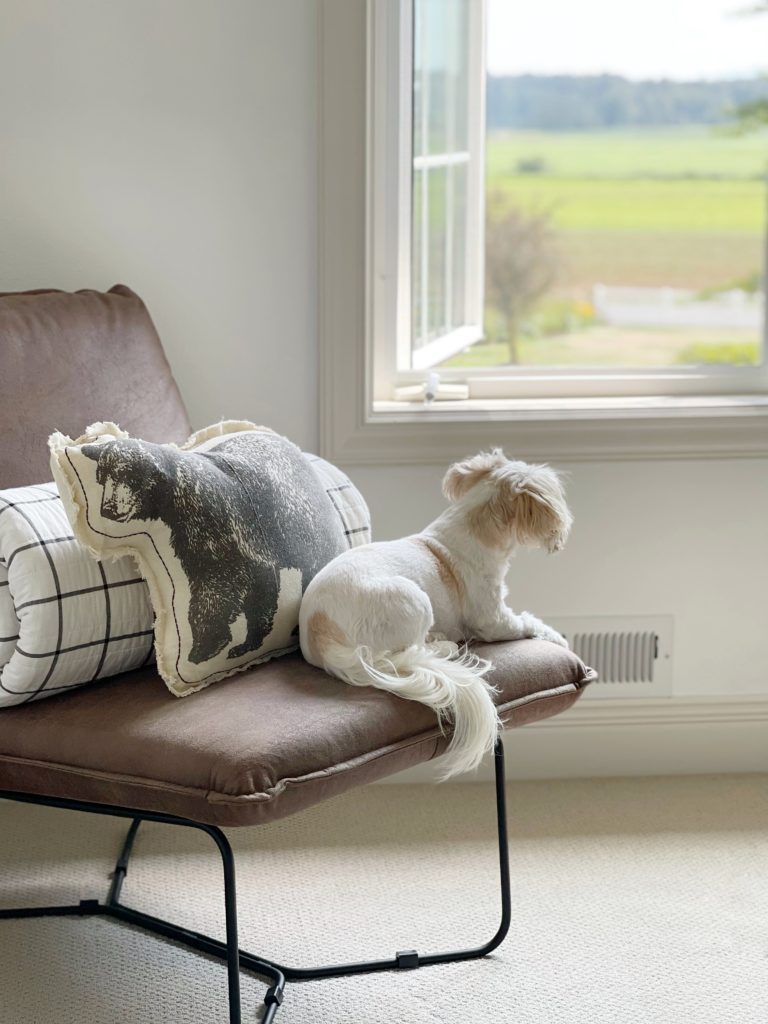 The pups think this room is the perfect space to sleep, now lets chat about morning routines. Honestly, it has to start somewhere. I am not the best person to teach on this since we all know my sleeping habits.. but we can always change right?
Starting New Routines – Sleep
The first thing you need to do, is to see how much sleep you need.
Then you will establish a bedtime.
Create a place where you want to sleep, or where you can retreat to.
Make sure to wind down before sleeping, whether that be listening to music, a fan.
Limit your screen time before bed.
Read a book, take a bath/shower, make a routine in your routine.
Be consistent
If you are transitioning from a LATE bedtime or non existent one, to waking up for school try to wake up 15 min earlier each day, and go to bed 15 min earlier till you reach your goal.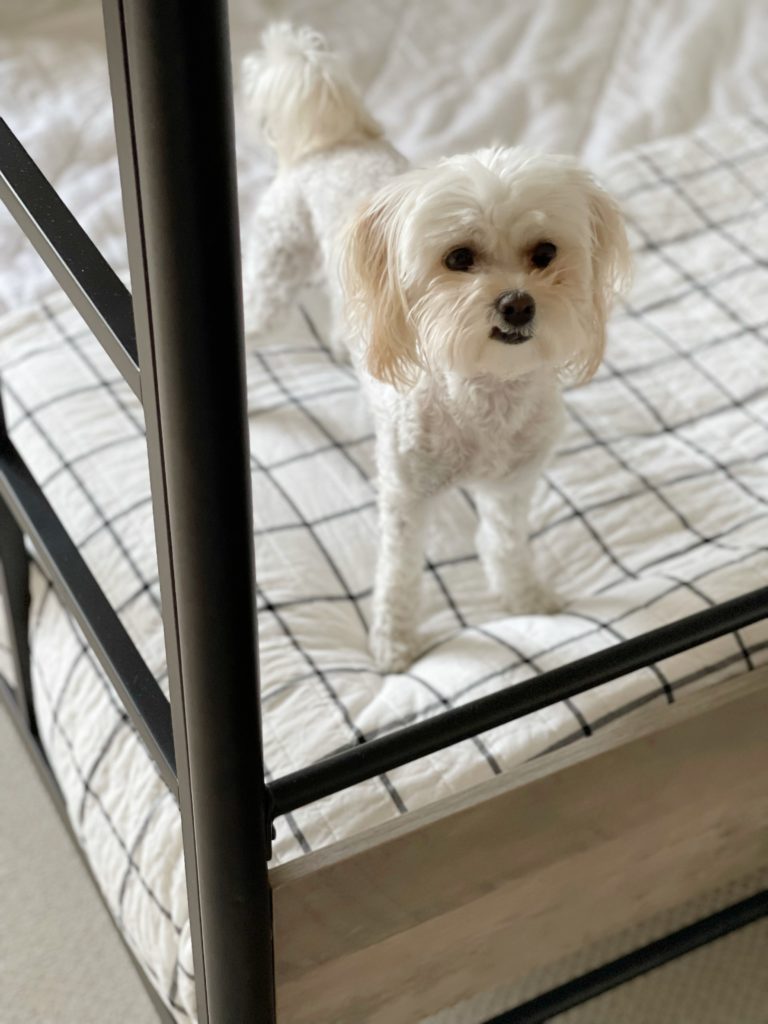 With getting our new house, one thing we decided that is different than our last house was NO TV's in the kids bedrooms. In our old house we had one in every room and while we didn't feel like it affected them… we want to start good routines and habits so we made this decision. I think it will help a lot with their sleep too!
The pups may think we are a little crazy but we think it's a good idea to get in new routines.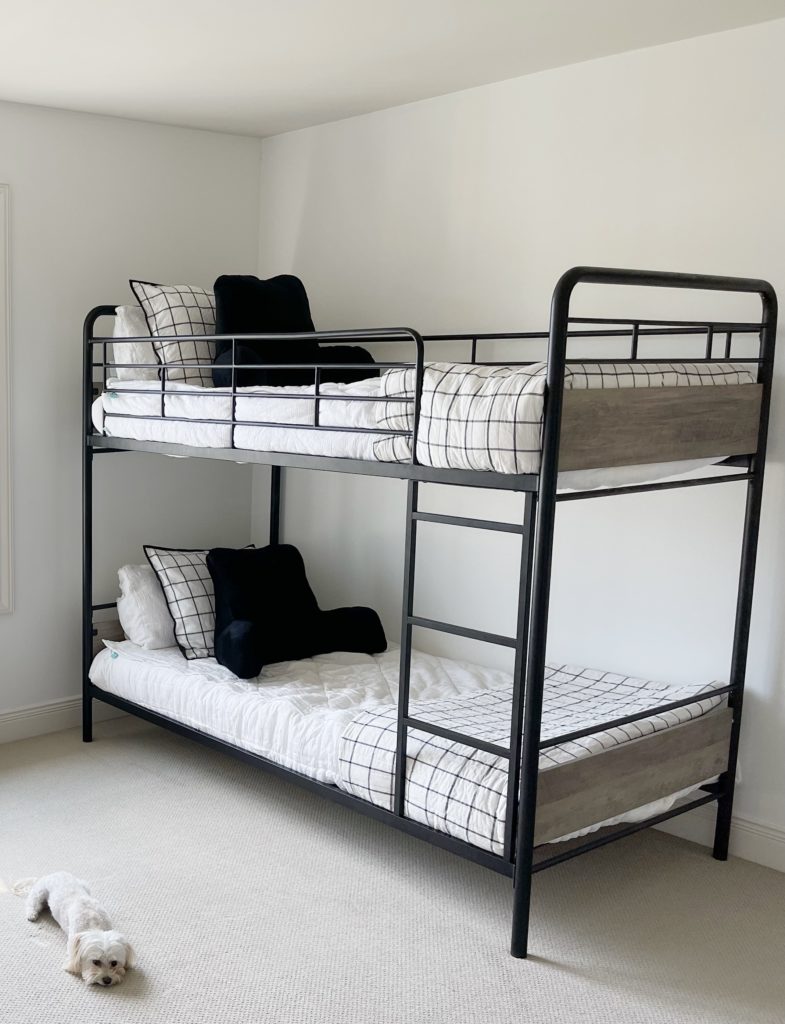 Now lets share a little more about their space! This bunk bed you can find HERE at Walmart from Better Home & Gardens. We chose the black and white quilt along with the shams. One thing thats so great about it, is that it is reversible and we can change it anytime. It is really soft too!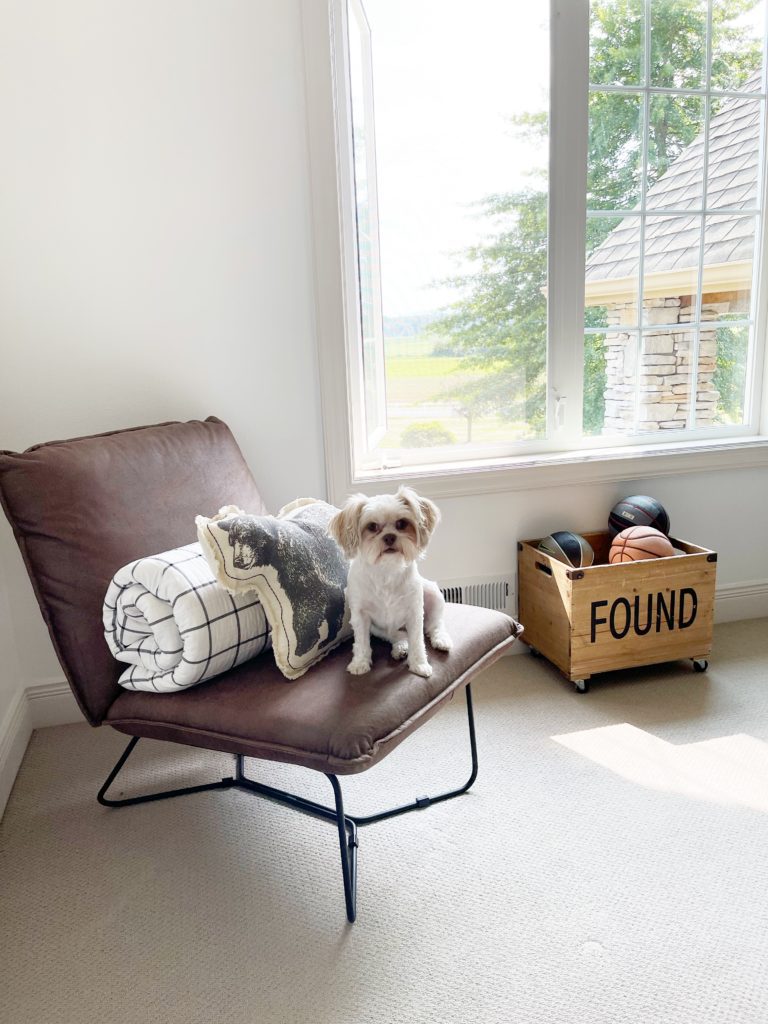 This leather chair from Better Homes & Garden not only looks nice, but really is the comfiest chair!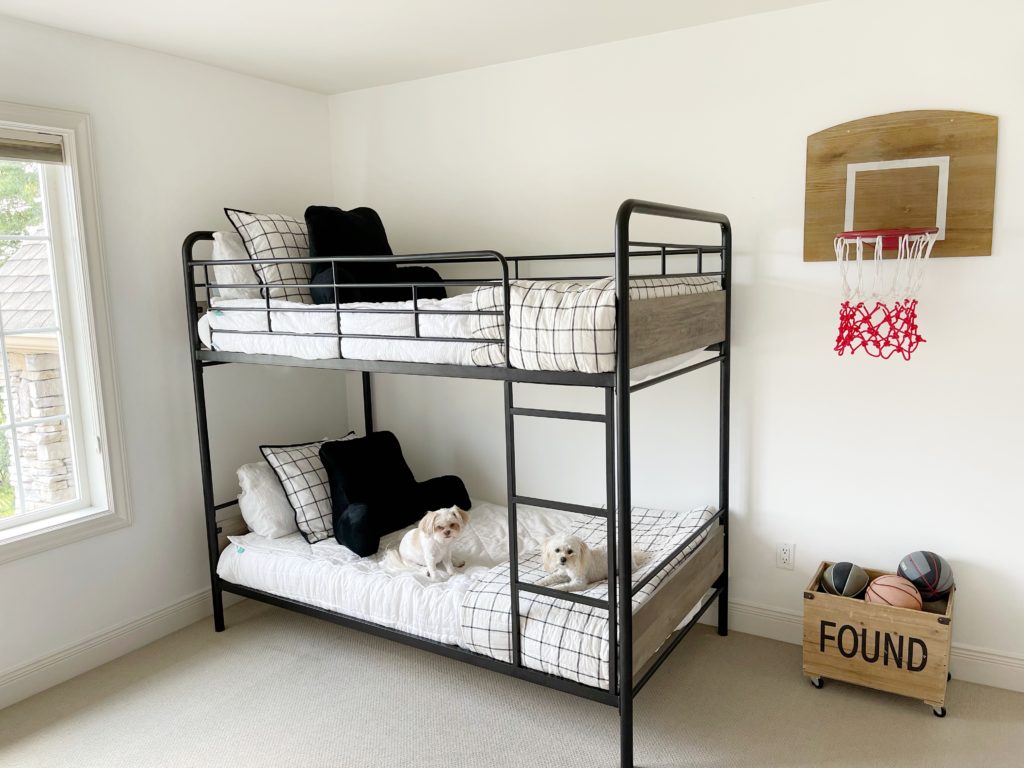 I will be sharing a more completed look soon, so think of this more of a progress not only with the room but with our new routines!
To shop this post ( Click on each image) :