Bathroom Refresh – Glidden Guacamole
Bathroom Refresh on a Budget – one of my favorite things to do!! Let me show you how this Glidden Guacamole changed the space!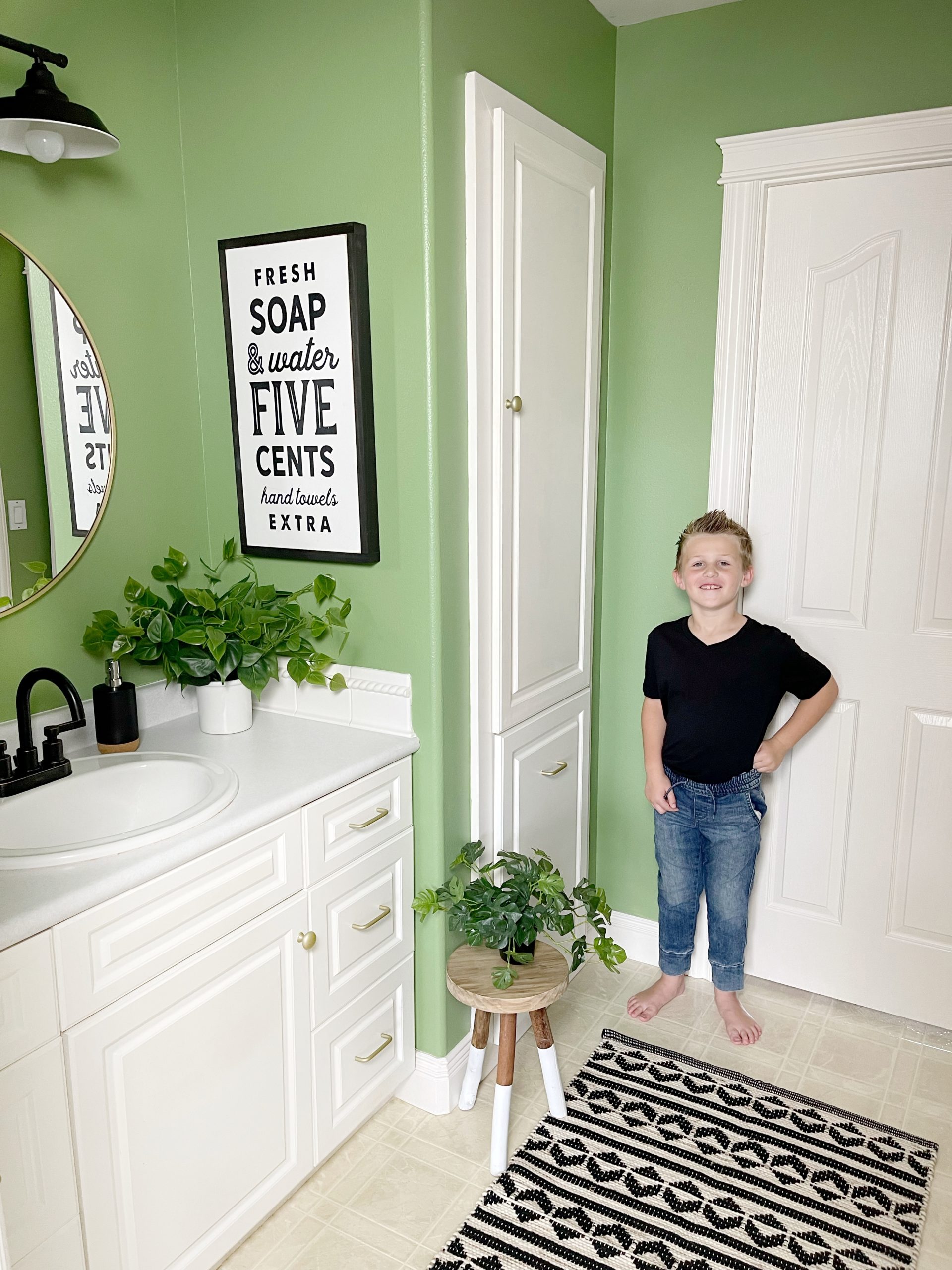 When we were selling our house and doing our wishes for our next one, Olivers only one was to have a green room. If you follow along I am more of a neutral girl… but I saw this color from Glidden and new it was so perfect! Let me show you the before and after and more in depth of the space along with how much it cost to redo it!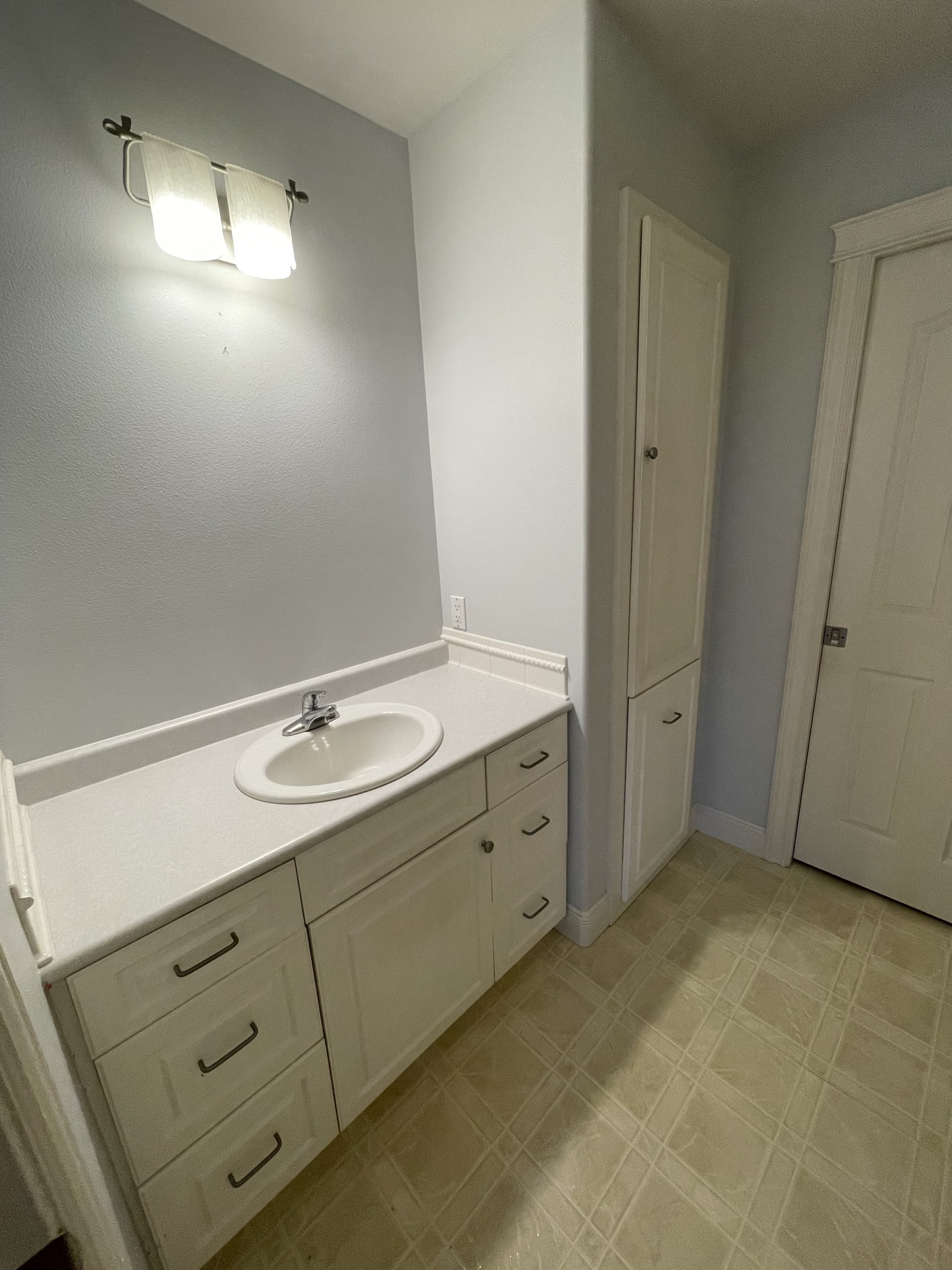 Here is the before, we didn't get a mirror with it so that was on the list to get! Floors are on our to do list the next few months – but this color will go well with these!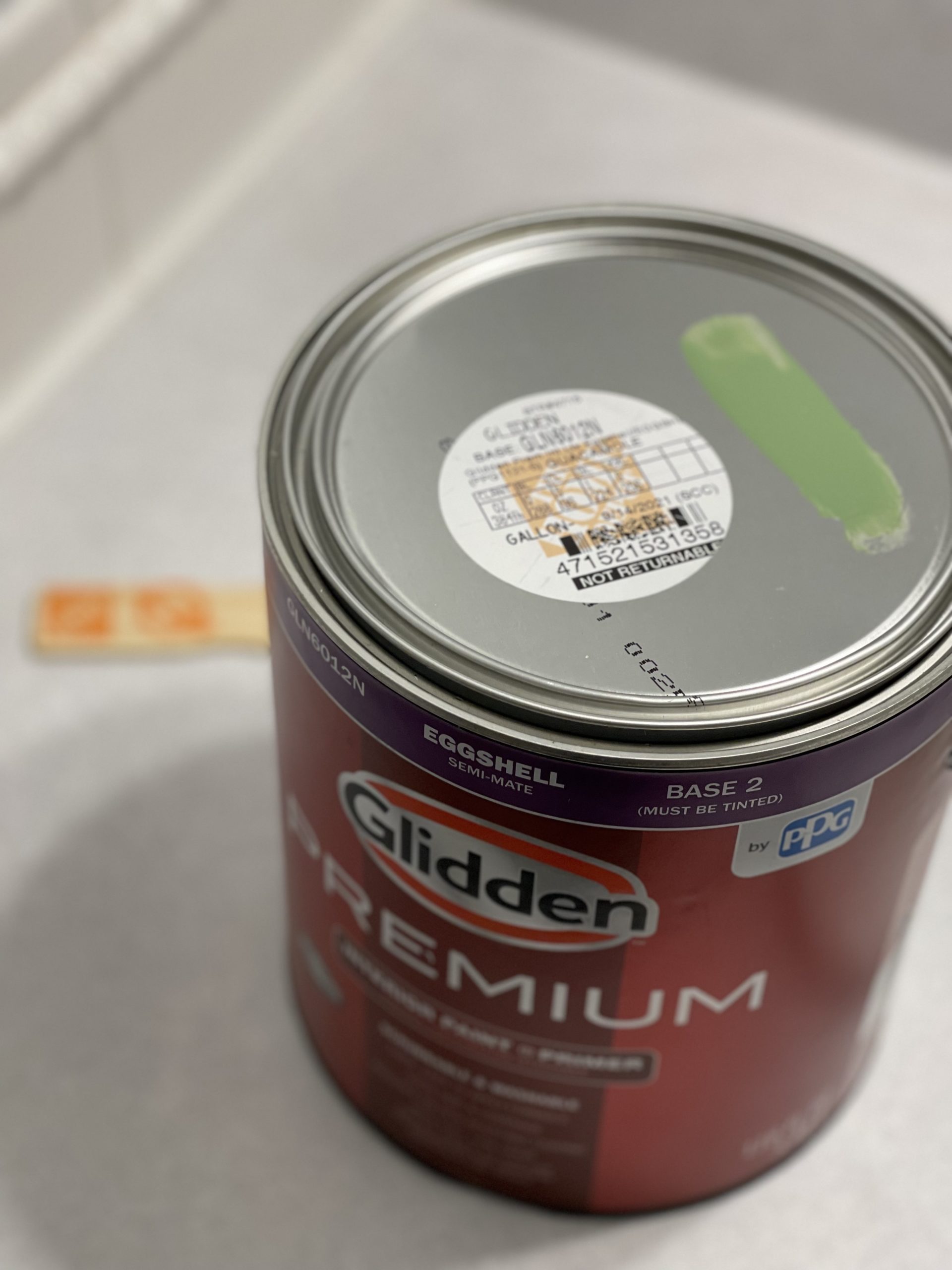 Glidden's color of the year – Guacamole! Let me show you it complete!
* Just remember bathrooms are hard with lighting, but showing as true color as I can!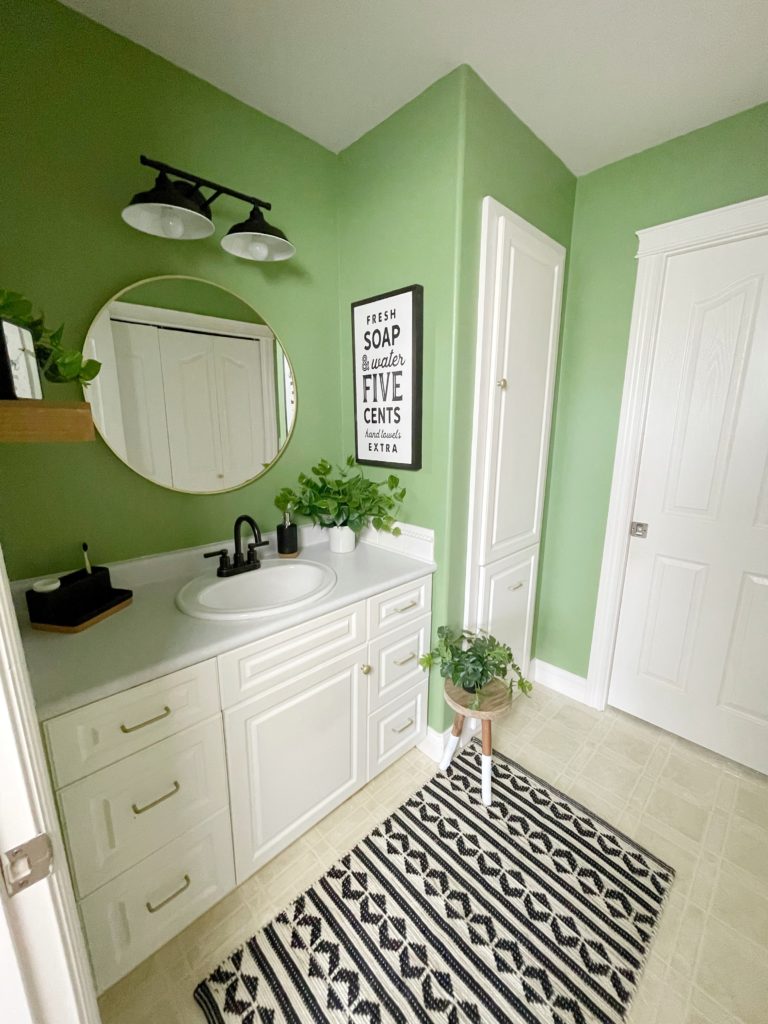 Here it is! I love it so much its so fresh and clean and just perfect for the boys!
Just some simple upgrades like this light HERE. I love how inexpensive it is but makes a statement!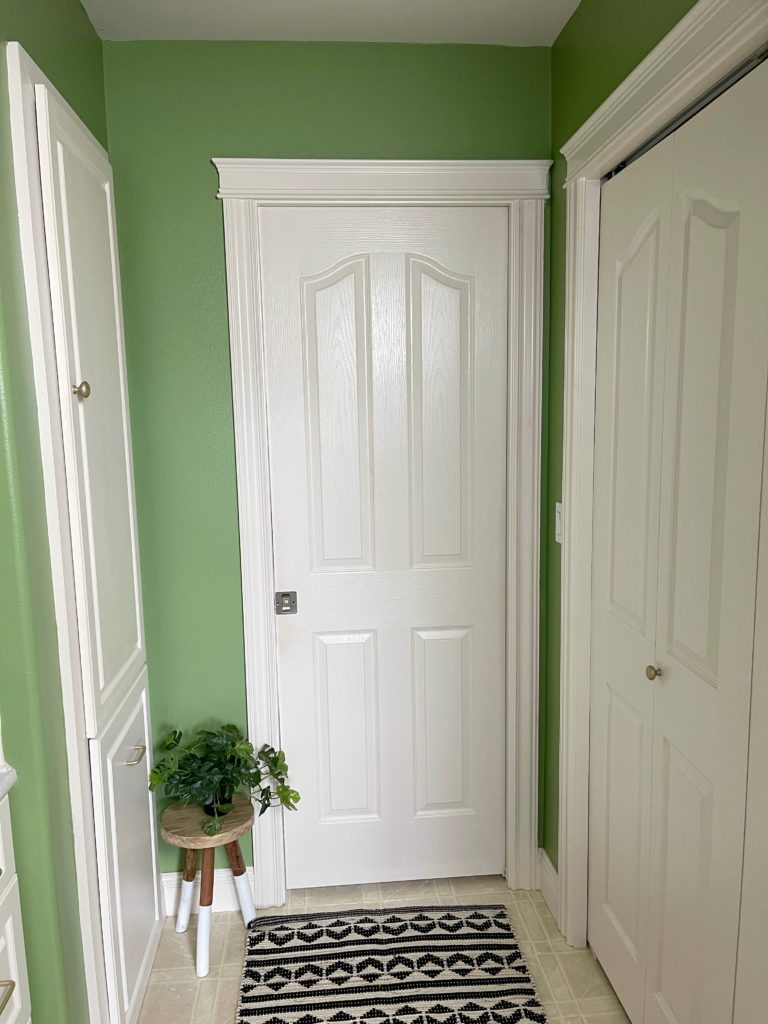 This little stool will stay in the corner here, I found it at JOANN years ago.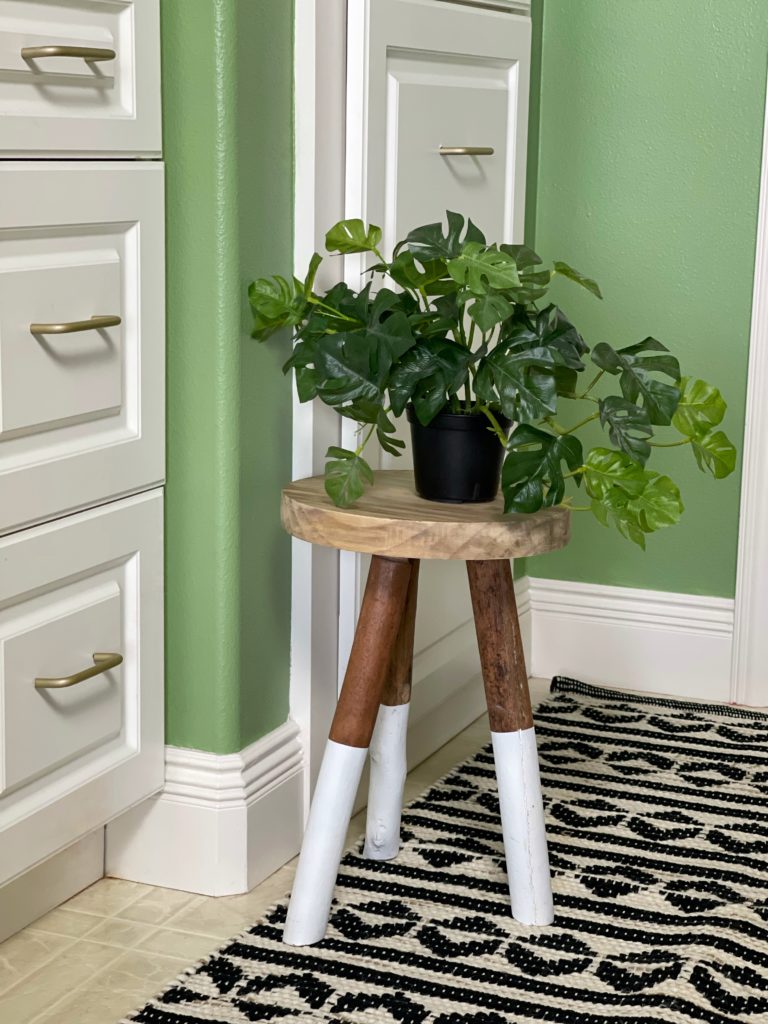 This rug I just picked up HERE. It is bigger than I thought, but I wish it came in more sizes its so nice and the texture is amazing!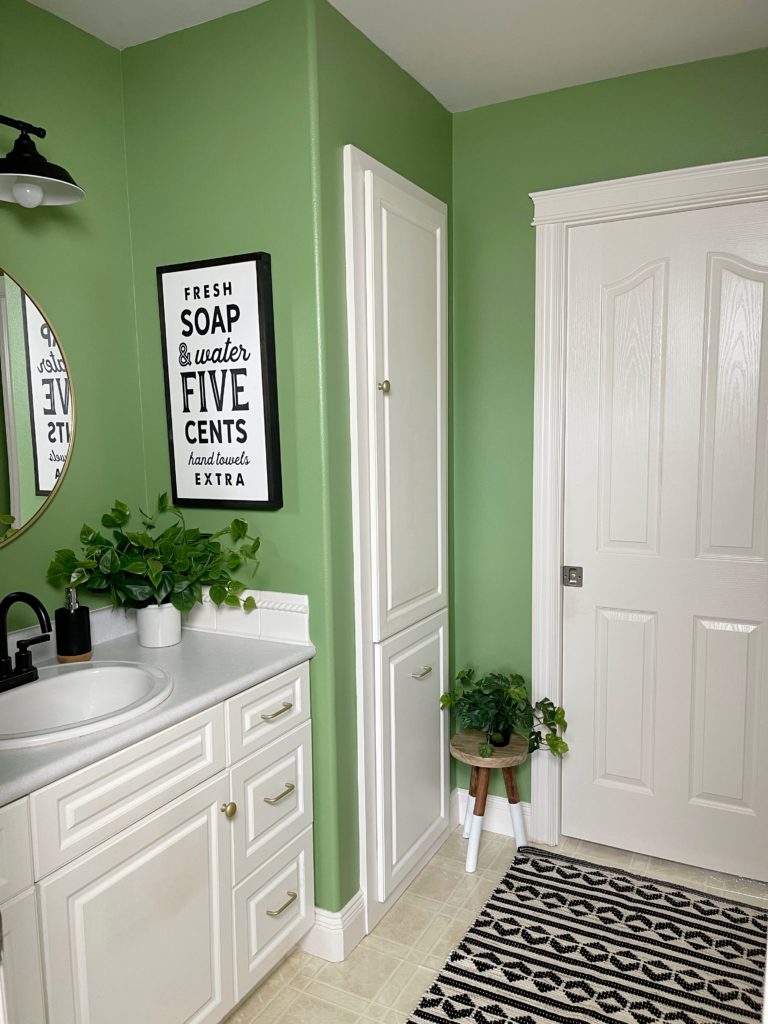 The sign I always get asked about – and that someone made for me and isnt any longer.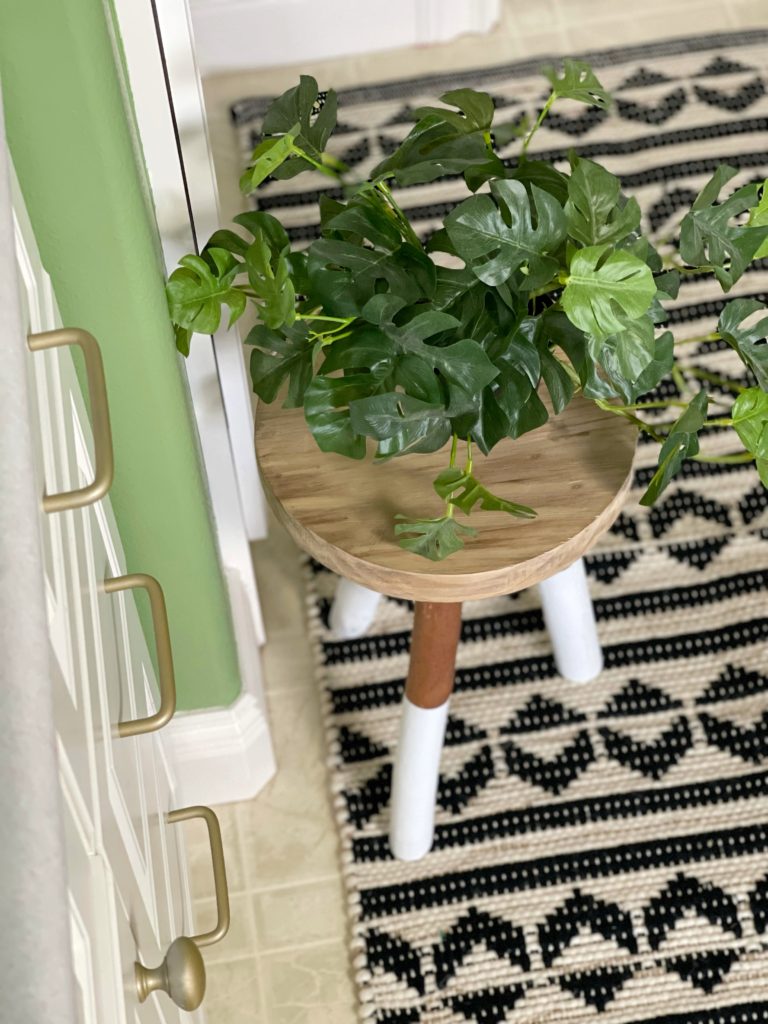 Look at these handles – just a little spray paint and Viola!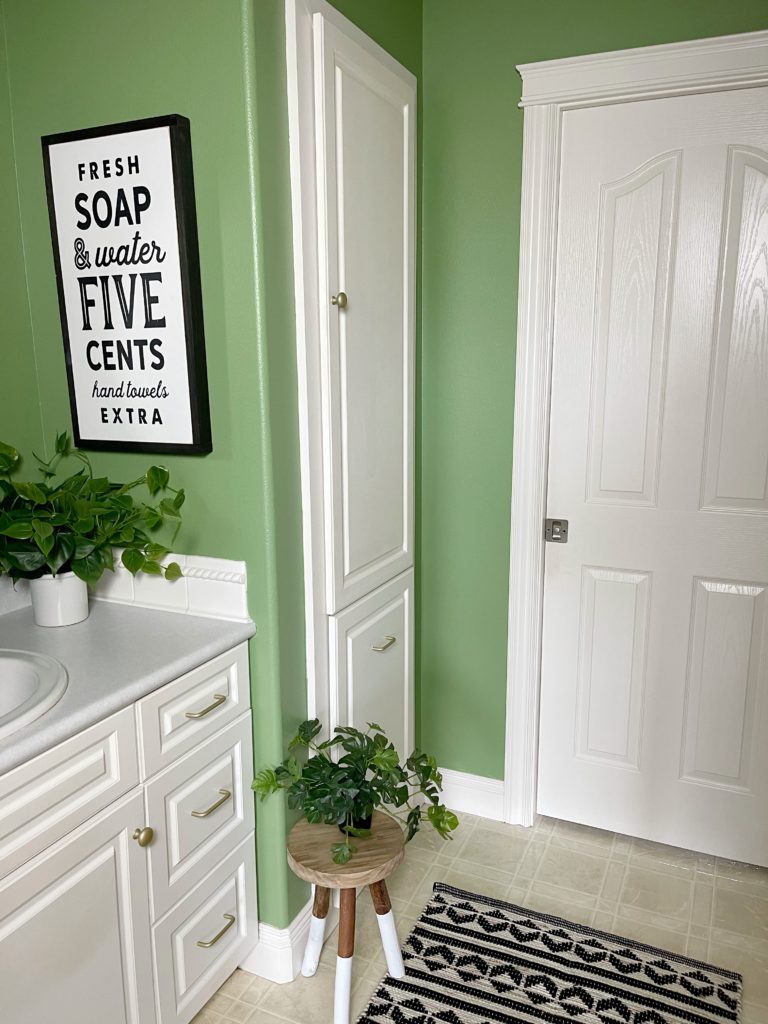 You can find the plant I used on the counter HERE.
It's all in the simple touches!!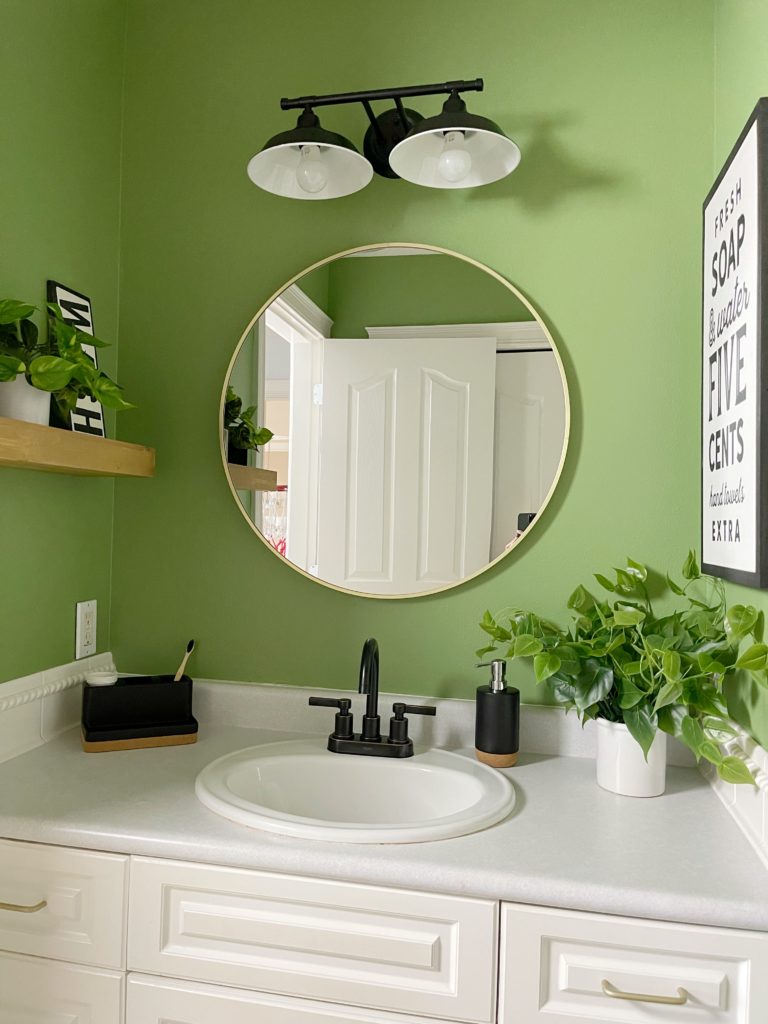 I added this shelf and its just the color I was wanting to tie it all together! You can find it HERE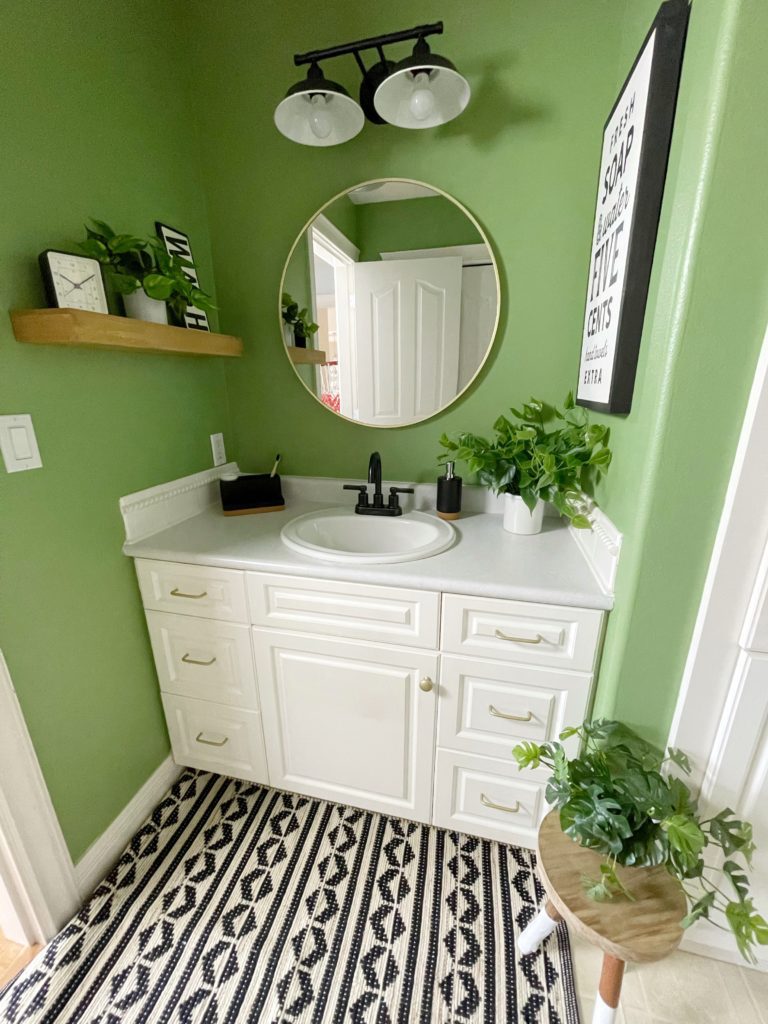 Ok, now that it is complete lets see Olivers reaction!!!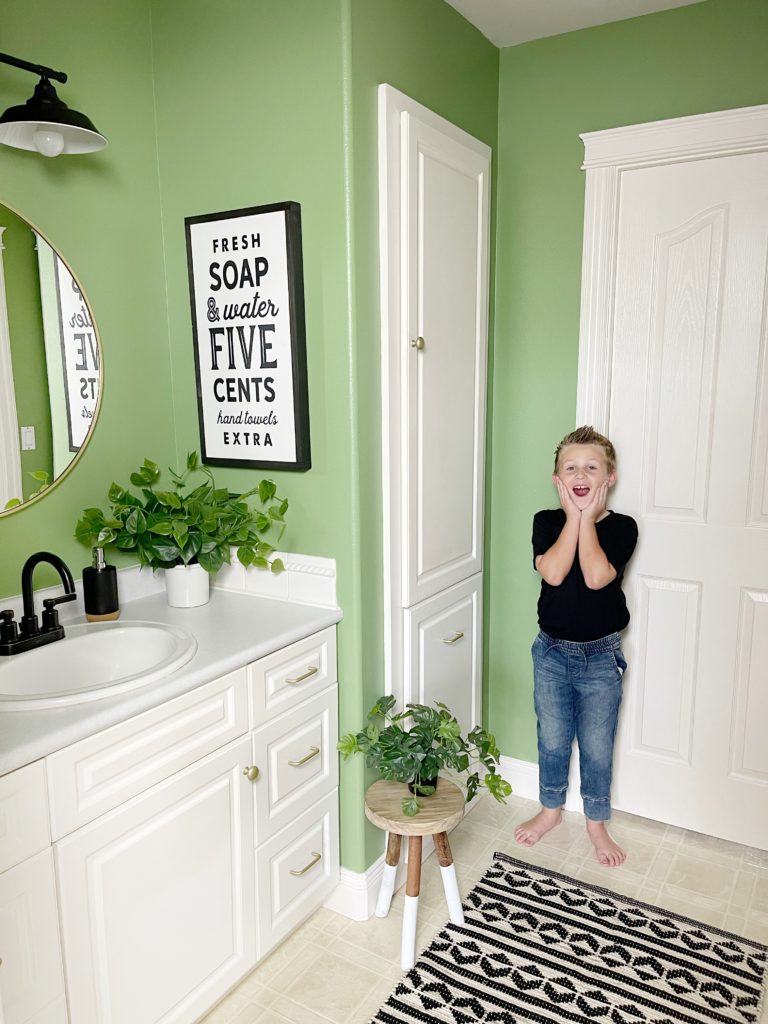 Oliver was a little excited when he got home! His favorite color ever – Guacamole Green by Glidden!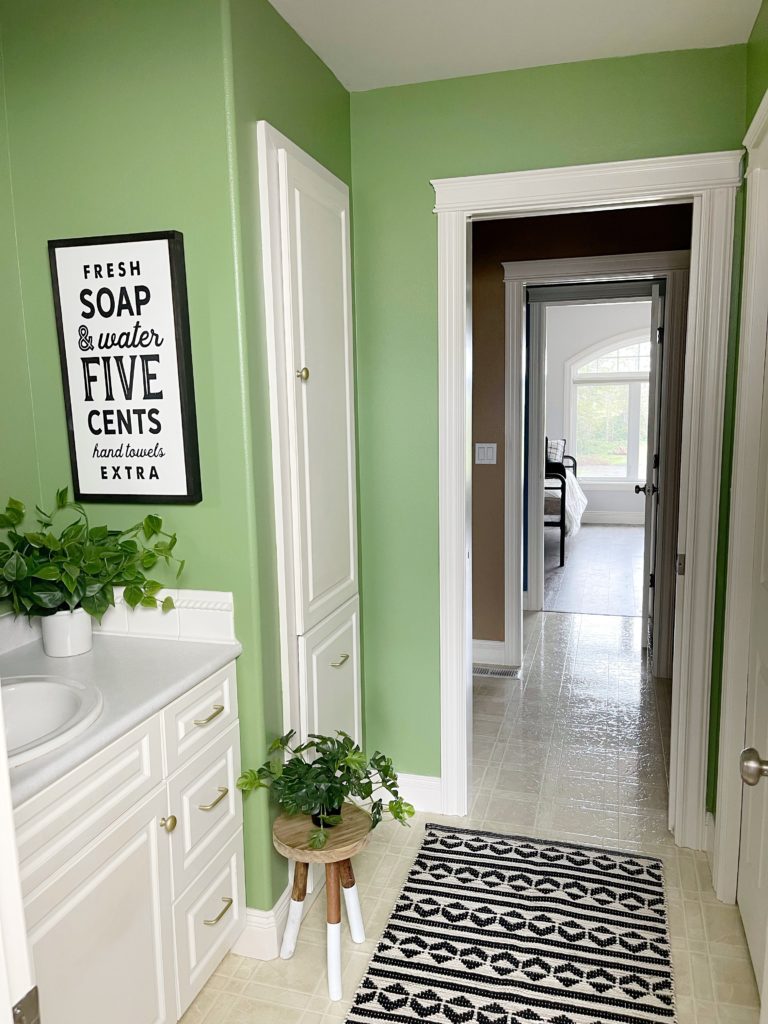 Now that this room is complete, what Color should we do for the middle shower area? Then next for Emerson's Bathroom on the other side of it? Check out the Glidden paint colors below!
Help Me Choose What Glidden colors are next :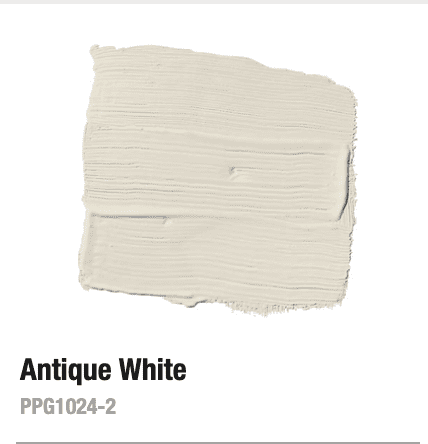 How Much Did the Bathroom Refresh Cost :
Must Haves :

Glidden Guacamole – $23
Mirror – $58.00
Light – $38.99
Faucet – $77
Paint Supplies – I had on hand
Total Must Haves : $196.99 plus tax!
Extras :
Shelf – $30.00
Clock- 10.00
Wash Sign – have had for years
Plant on shelf – 5.00
Toothbrush holder – $23.00
Soap Holder – $15.00
Plant – $20.00
Sign – have had for years
Rug – $25.00
Stool – have had for years
Plant- have had for years
Extras : $128.00
Total with extras : $325!