The Dollhouse of our dreams! It's true – I said "our" we love this American Girl Dollhouse and I will be sharing all the details!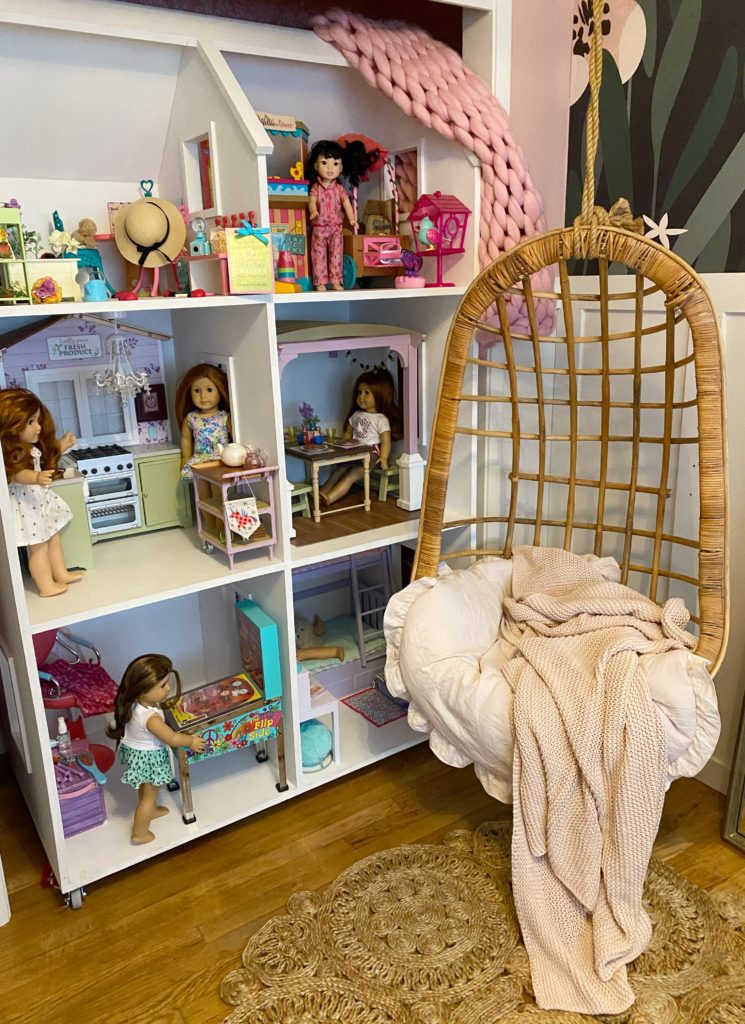 This Dollhouse we just adore, we love it so much Zoe gave up her closet to fit it! James on the other hand is counting down the days till its gone haha! I told him we will keep it forever.
How old were you or your girls when they stopped playing with dolls? Zoe said she still wants more and to keep playing I hope it lasts for a long time.
Time for a tour of the American Girl Dollhouse, I will link all the sources at the end.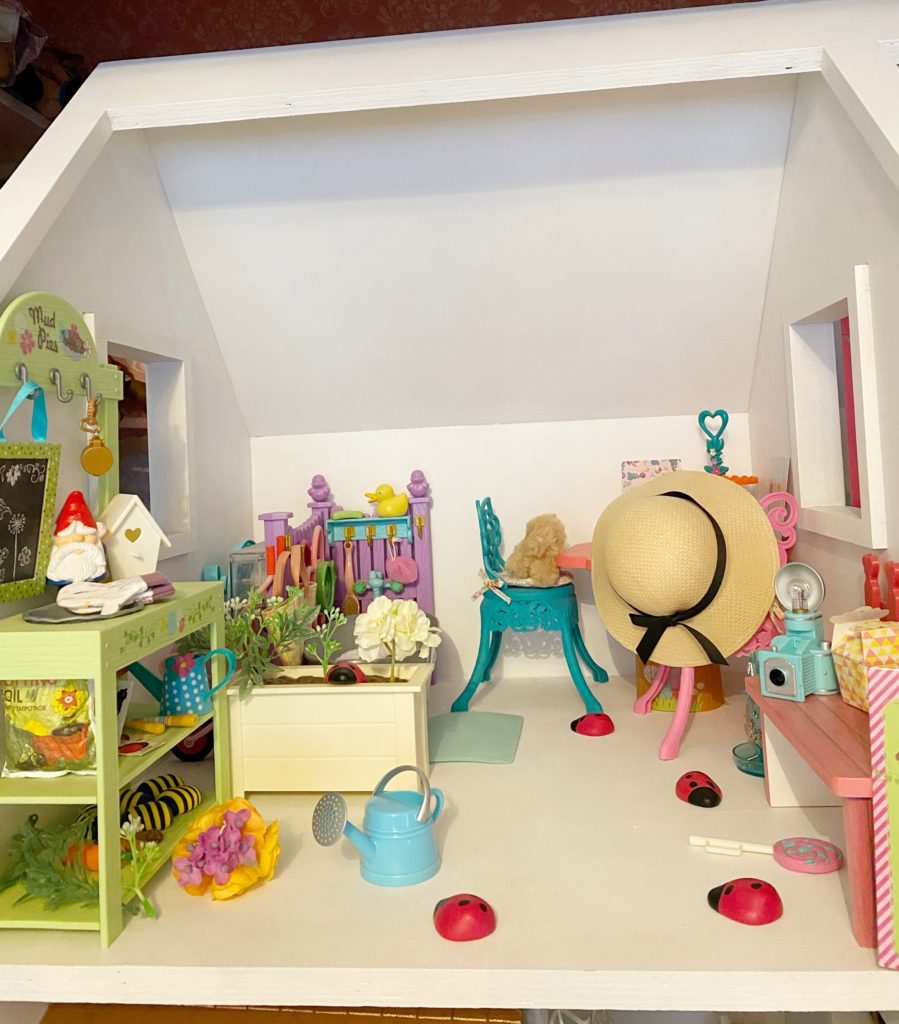 Here is the little garden area, I love how Zoe even set out all the little items.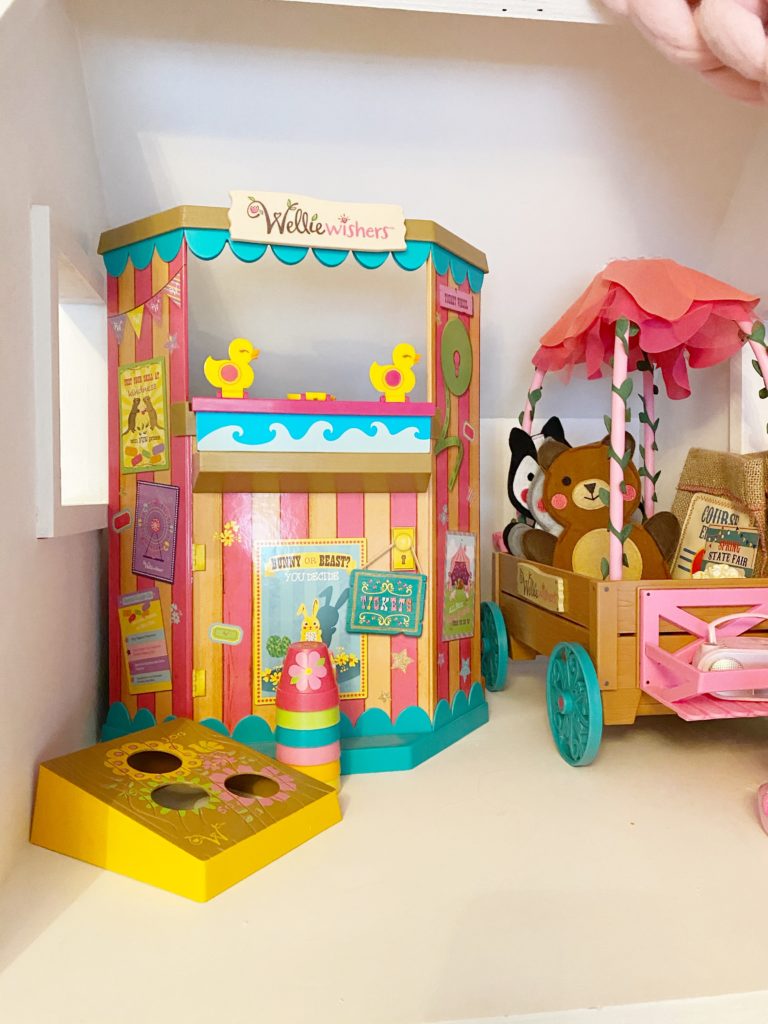 Have you heard of the Welli Wisher American Girl Dolls? They are so adorable and here is part of their set. Time for a carnival.
Blaires Family Farm Kitchen is so adorable Zoe moves it different ways. Here you can see Blaire looking out the little window.
Baking time! Here is the other view of the kitchen.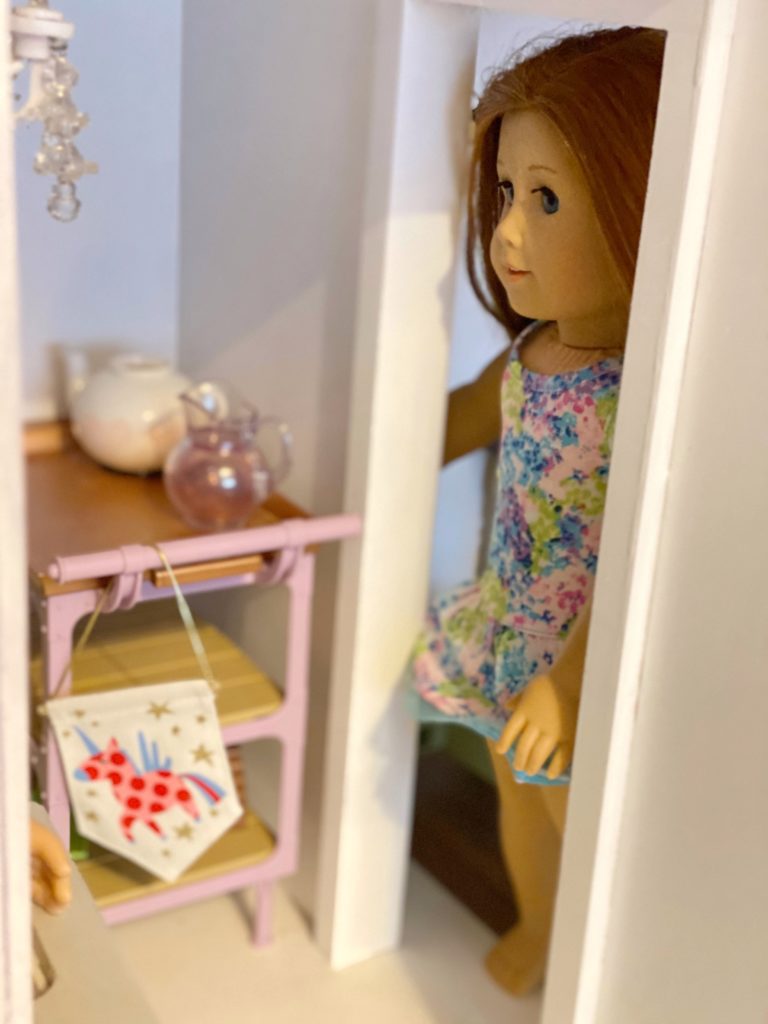 It's time for a party!
This is the other half of the family farm restaurant and it fits so perfectly.
Zoe's doll just got her hair done in the little salon area.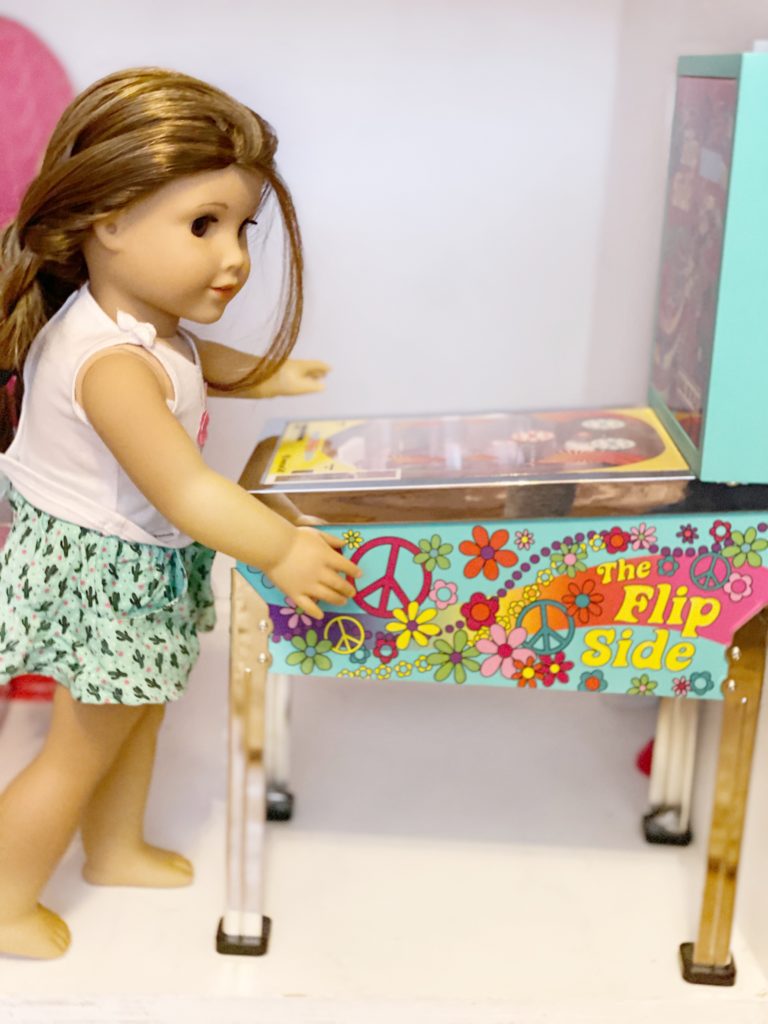 Let's play some ping pong! This ping pong actually works and makes noise and Zoe wonders why her brothers always want to play!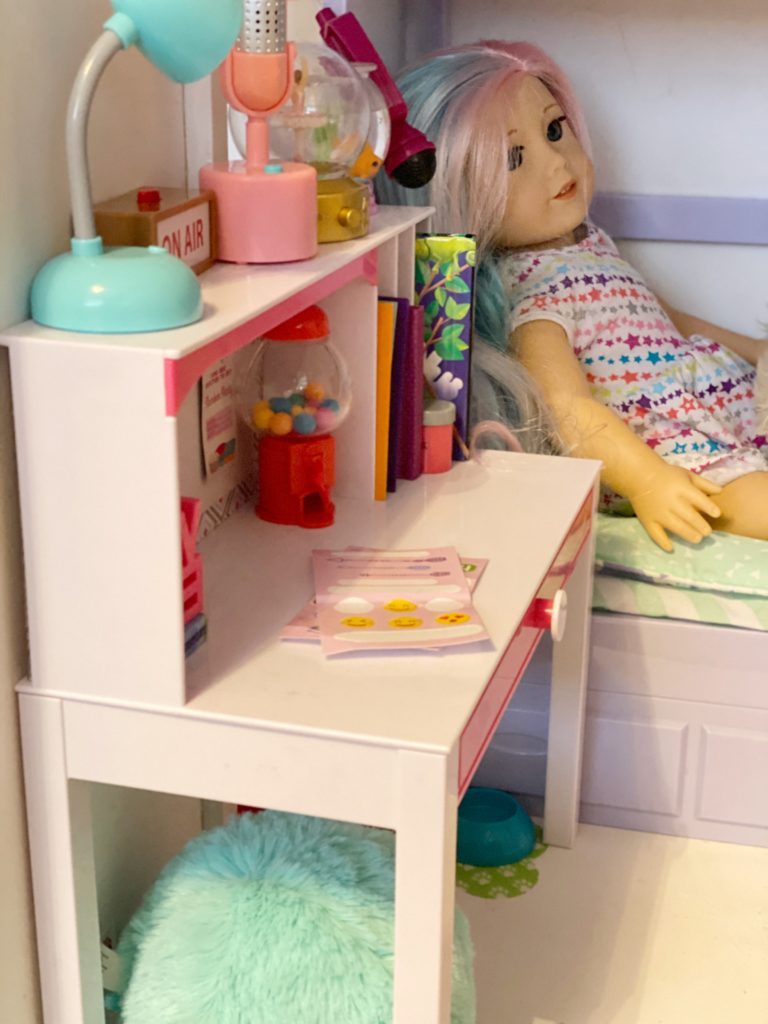 This little bedroom set is so cute, now it's time for her dolls to go to bed.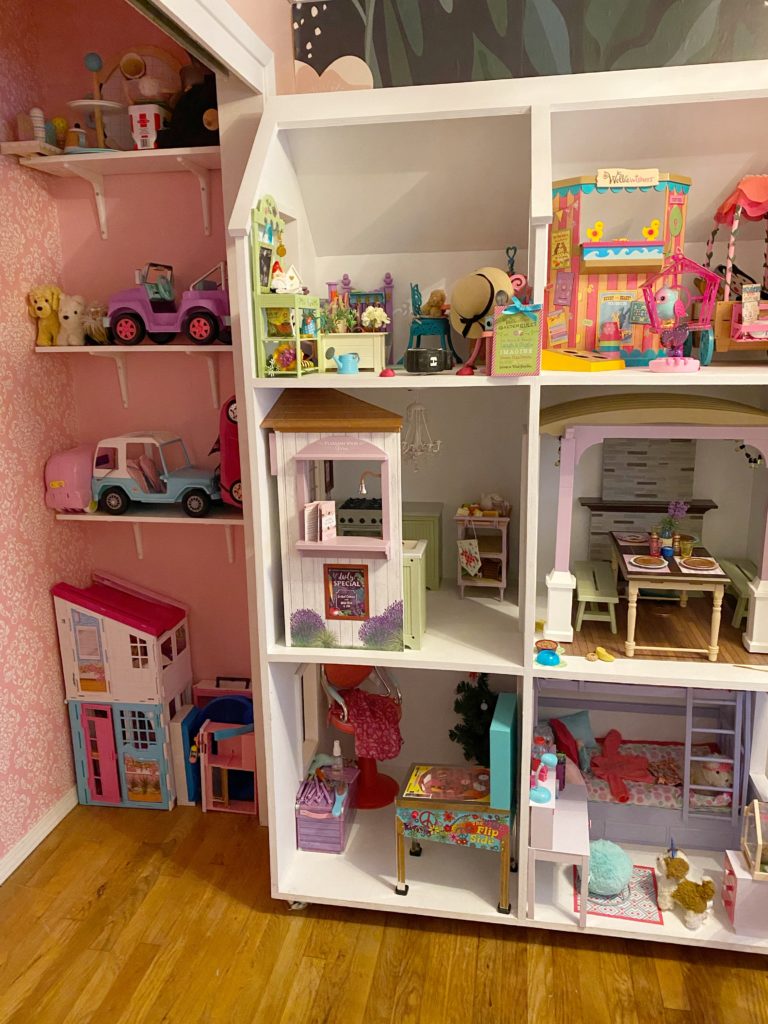 We added wheels to the dollhouse and behind is this secret storage of all her barbies and dolls.
We might have an American Girl problem, but she has collected them since she was 1. I love that she still plays with each of them and we will be sure to save them for when she has kids.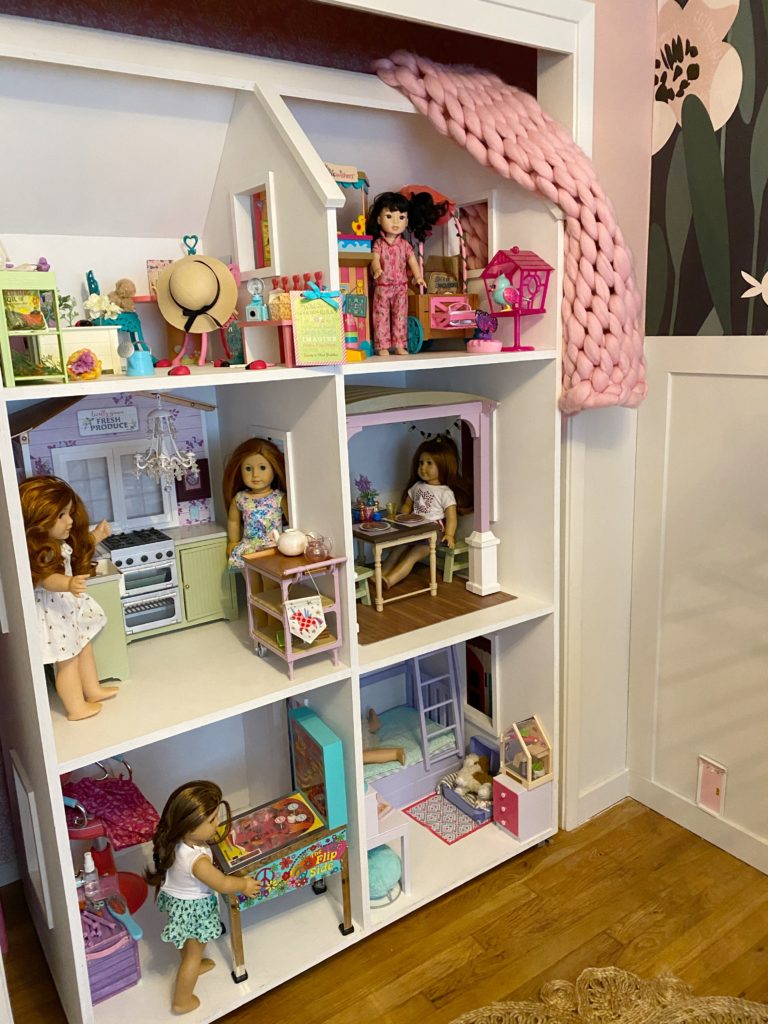 Now for the question everyone has, where is this dollhouse from? It is an Ana White DIY and you can find the plans HERE. One day we plan to customize it more, but for now we have with the fun accessories. I will link all them below along with some other girls bedroom ideas! Let me know if you have any questions below.
SOURCES:
For ALL the Welli Wisher Items and Dolls go HERE.
Blaire's Family Restaurant and Blaire items HERE.
CLICK ON THESE PHOTOS TO SHOP:
ITEMS ZOE HAS

ZOE'S WISHLIST