DON'T remove your popcorn ceilings – COVER it!
Popcorn ceilings, do you scrape it, hose it or just cover it up? Today I will share all the options and why we chose to do it this way!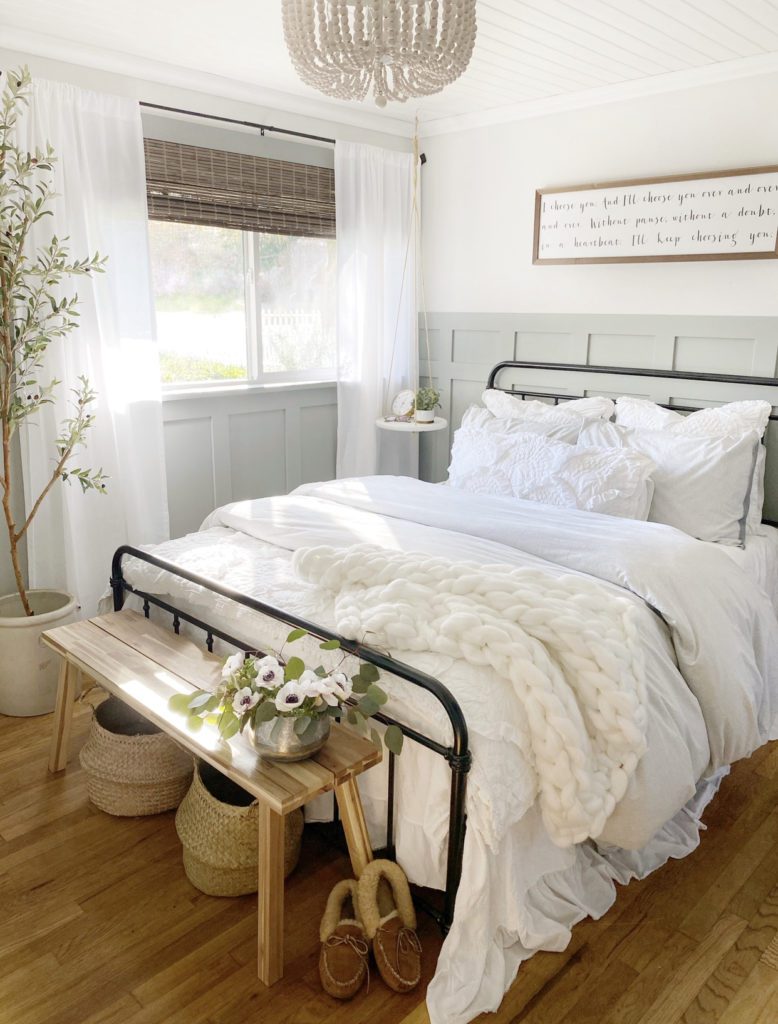 I would love to know who invented popcorn ceilings, I think it has to be the worst invention ever. Who knows maybe the purpose was something else entirely and to not be thrown on ceilings so they can collect dust and dirt, turn brown and just be hideous.
If you have popcorn ceilings, I am sorry. We lived with ours for a little over 10 years, and I can't begin to tell you how our spaces transformed with not having it. I wish we did it sooner, but it was last on the list because I misplaced my money tree… and I had no desire to scrape it. I will say DON'T remove your popcorn ceilings – COVER it! I will be sharing this easy DIY.
HOW TO COVER UP YOUR POPCORN CEILING :
The first thing wether you are covering up or scraping your popcorn ceiling, have it tested for asbestos. You don't want to mess with that so be safe.
Next, decide what you want to do to cover it up. We used this vinyl plank
Now lets begin – I will share all the items you need below.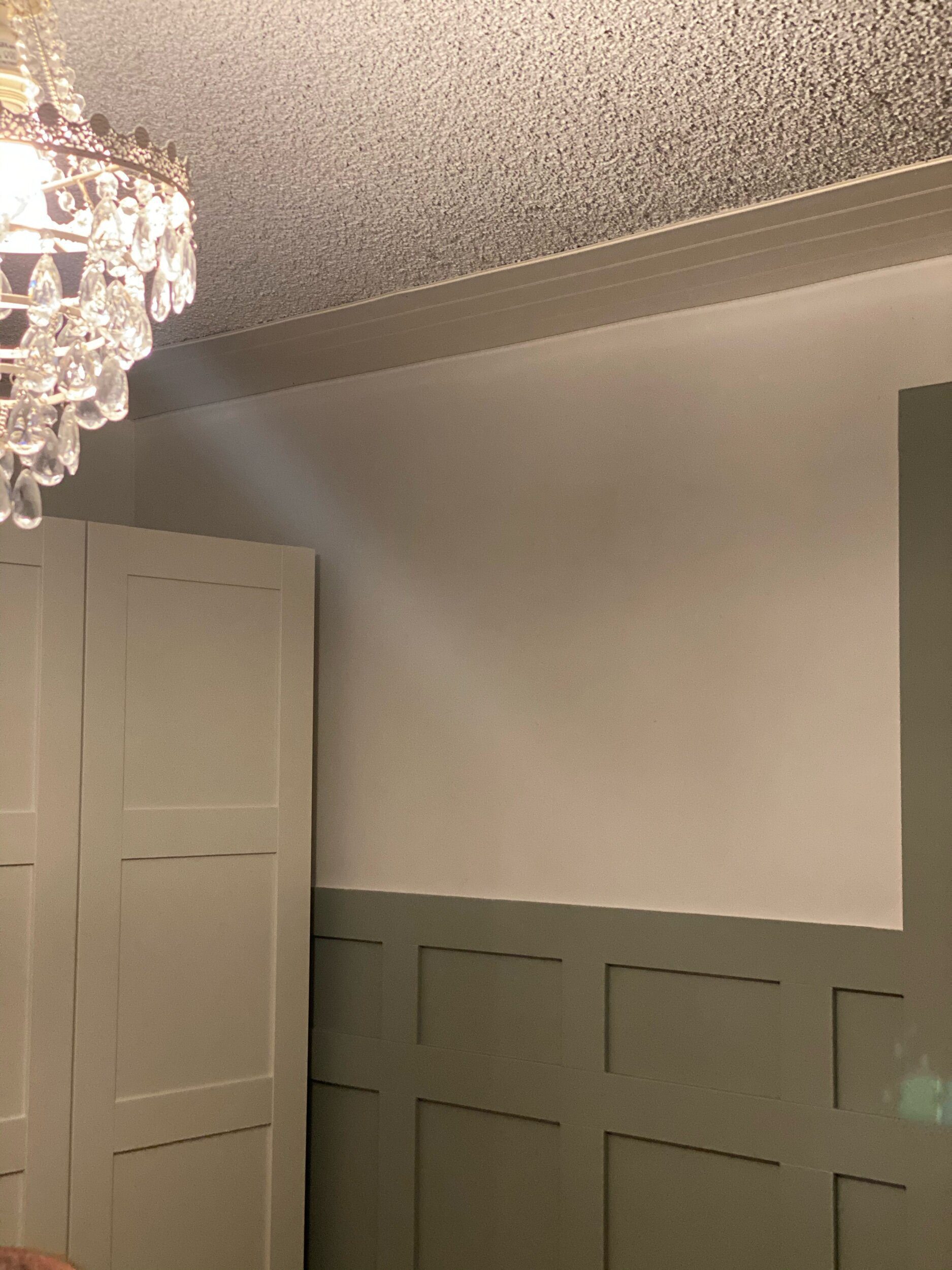 SUPPLIES :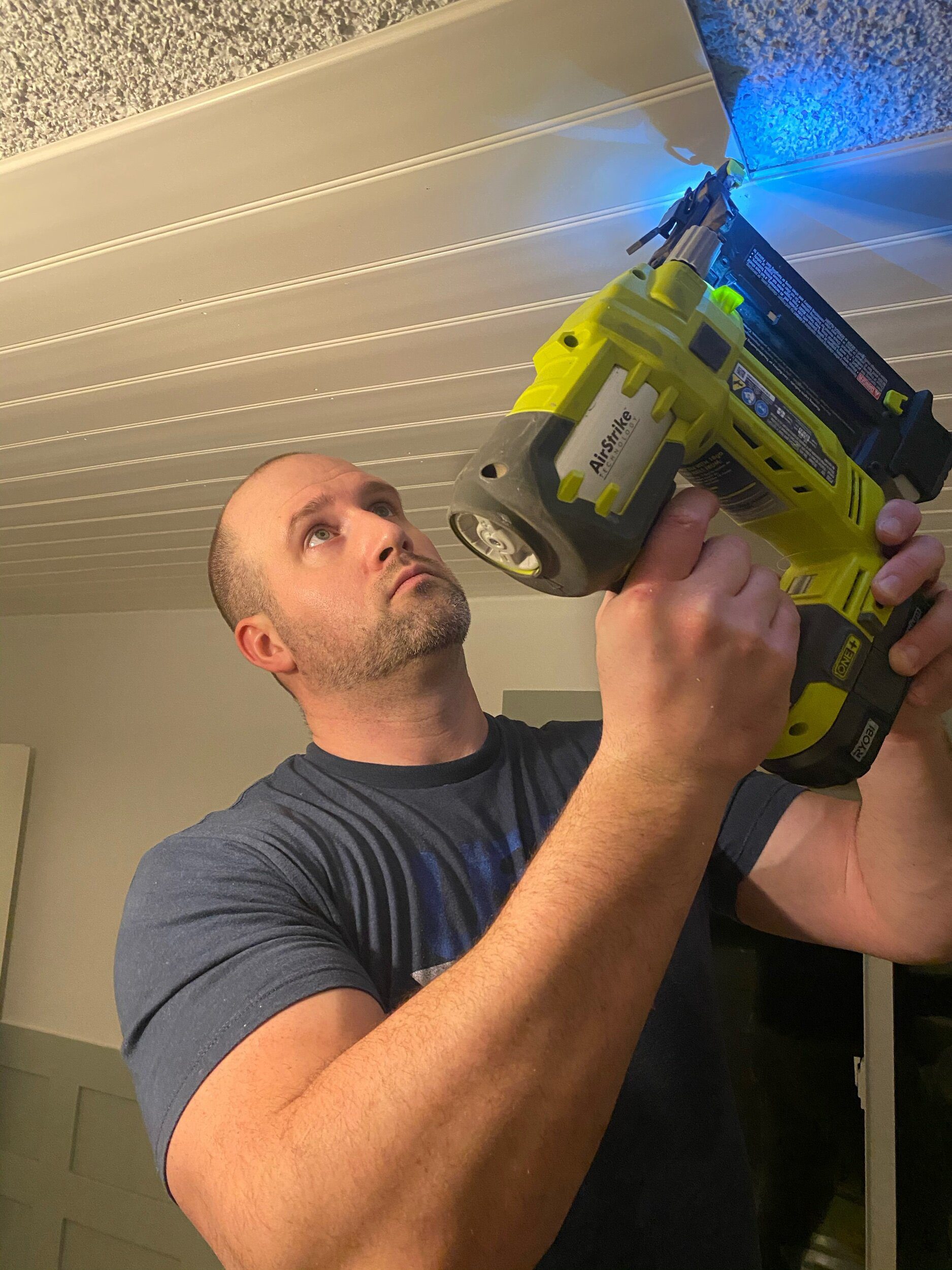 It is time to begin, don't be scared.
TIP: Try to keep your nail holes sparse, try to keep a pattern, but just remember you can always fill in.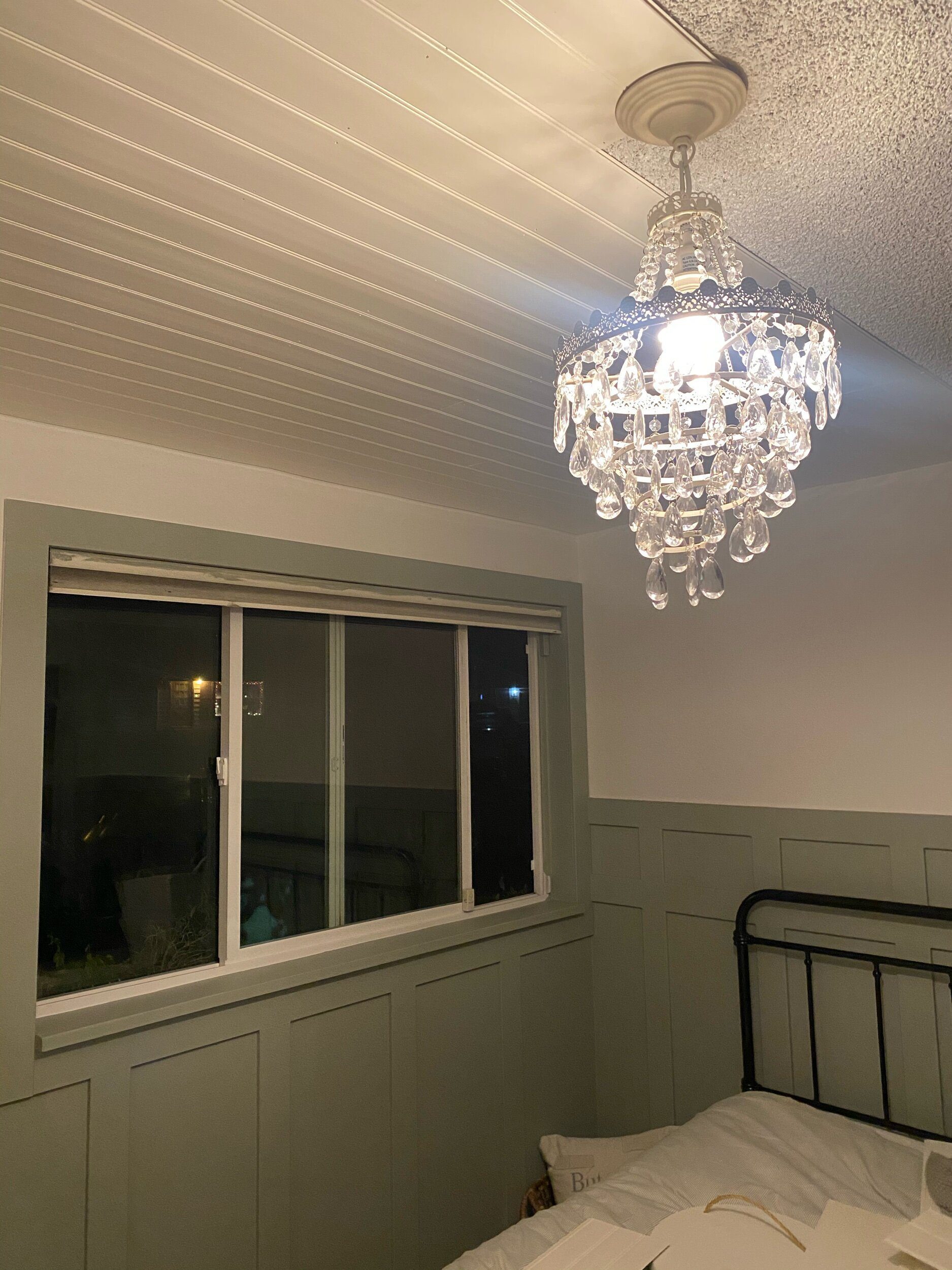 WHY DID YOU DO CHOOSE COVERING OVER SCRAPING?
We thought about this for a long time, only 10 years. The thought of scraping or spraying the ceiling while living in this small space didn't sound appealing. James has done it before and would rather pay someone than do it again – and since it was last on our list and not something we wanted to pay for it was time to think! Our next option was to cover it up!
WAS THIS THE CHEAPEST OPTION?
Honestly it wasn't. For a 3 pack of this vinyl it runs $25.97 a 3 pack, it was around $200 to do this room which for how quick and amazing it looks was worth it!
WHAT OTHER OPTIONS ARE THERE AND WOULD YOU CHOOSE IT AGAIN?
Option 1. Scraping, then finishing any drywall repair and painting
Option 2. Doing our thin shiplap underlayment to cover it up – it is so thin, while easy to put up we wanted more of a statement. Our ceilings are so uneven along with our whole house we didn't want to see a wave.
Option 3. Tounge and Groove – Honestly this was our second option… we even bought many packs but it had so many knots and so much imperfection like we couldn't use half the boards… and then would have to paint. For just a bit more we did this without the hassle and ended up perfect.
Would we do this again? YES!! Hands down… we did our front room, hallway, and daughters room! Next on the list : our kitchen, family room, and laundry room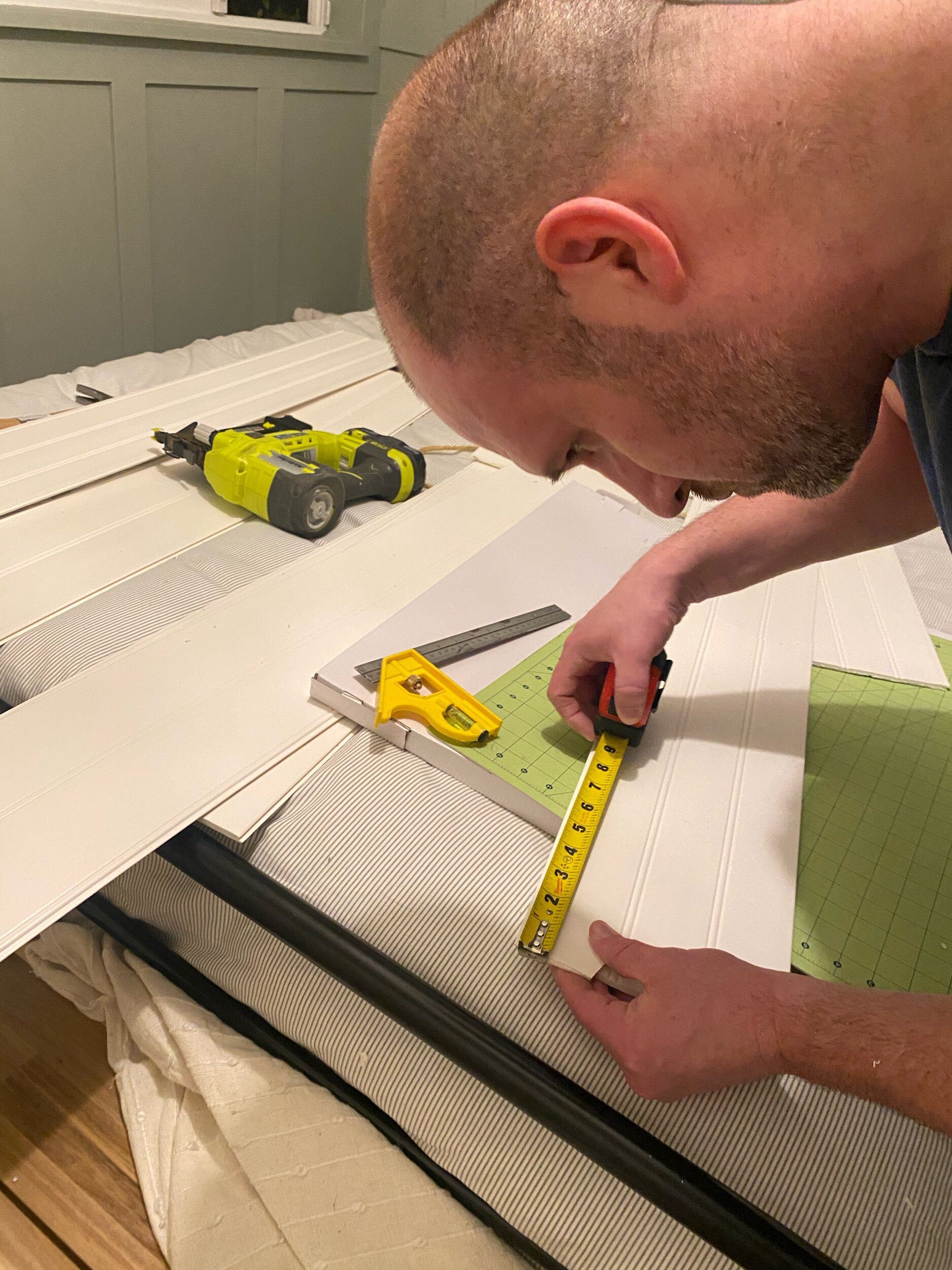 This material is easy to cut, even if you don't have a miter saw.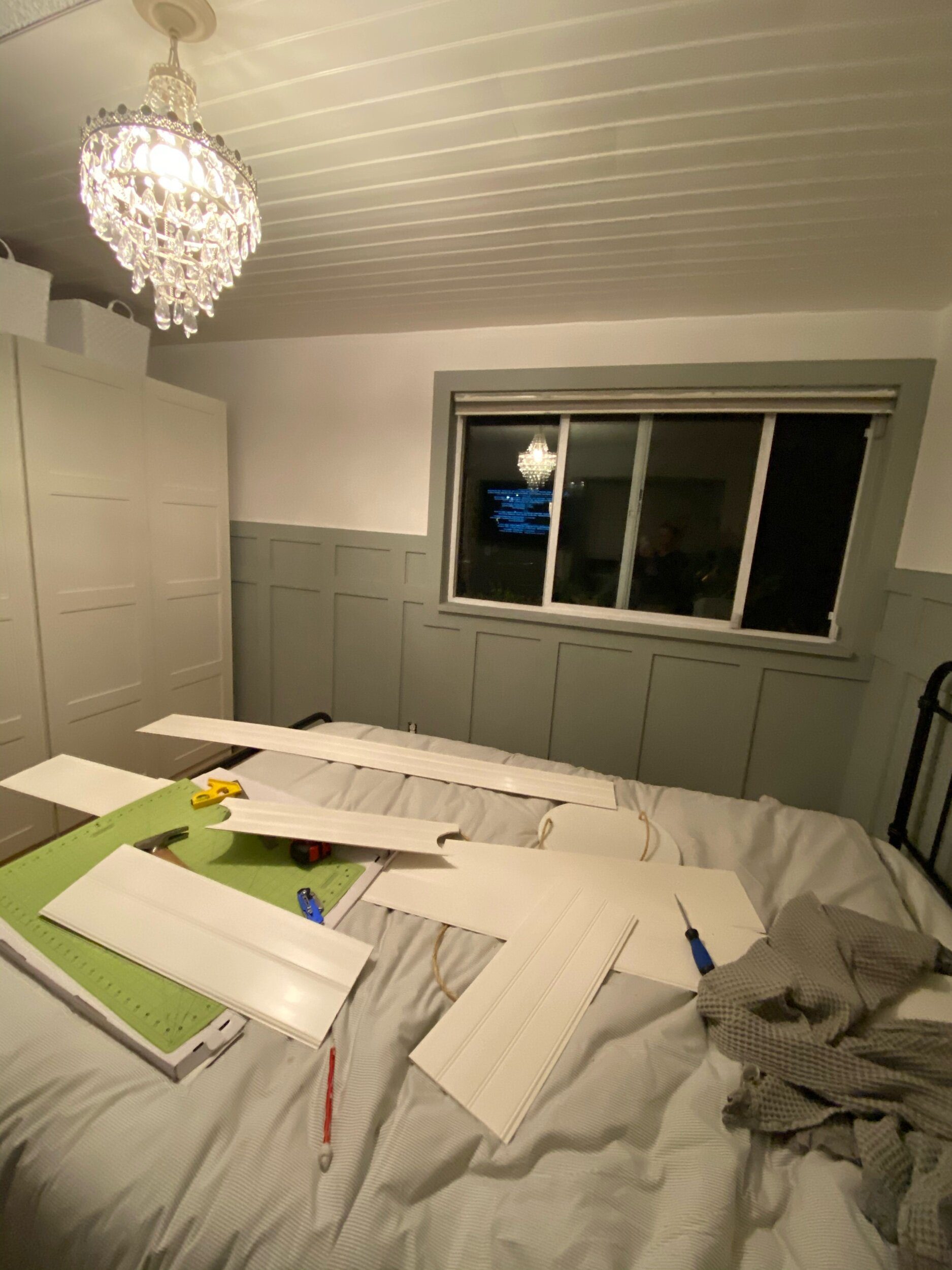 Going around a light is the hardest part, we took it off and then measured and traced out the space. When we cut it, we used a multi tool it made it a lot easier.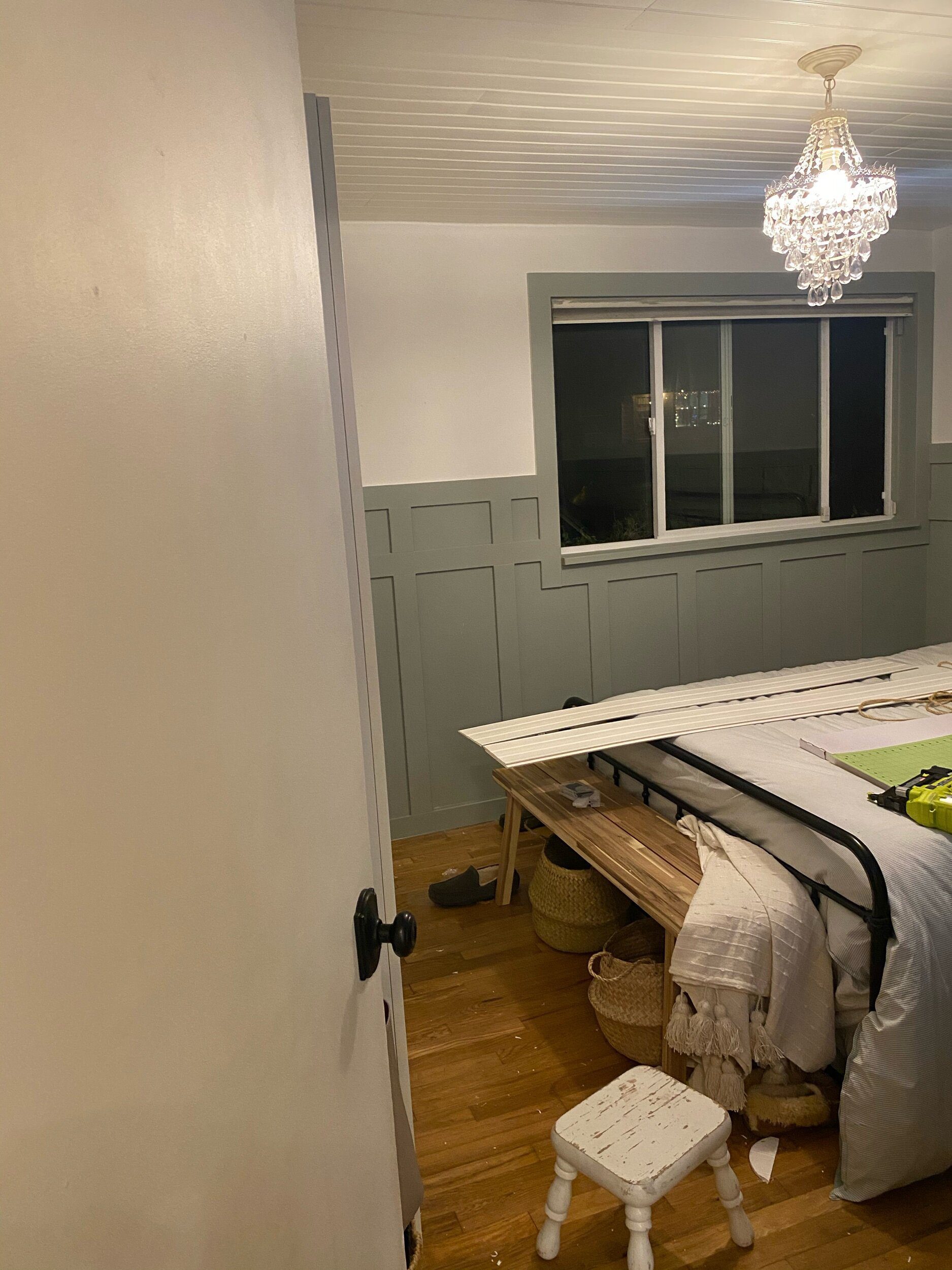 We are getting so close! Its amazing the difference right!! I want to finish every room in our home like this.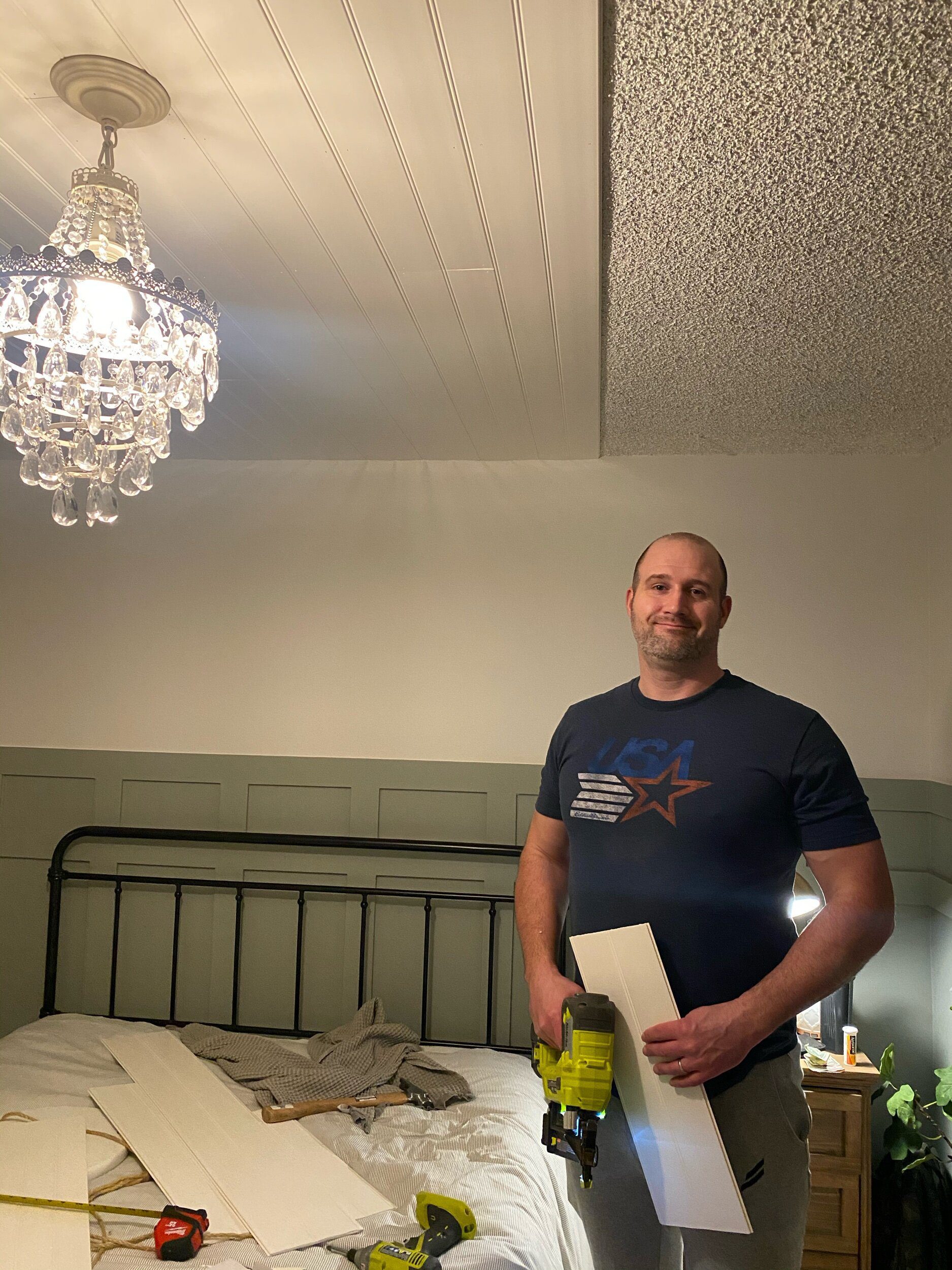 It is time to finish up! You can see how we did the whole space and how easy it was to do. It is a quick project.. just not this fast.
Hopefully watching the video above lets you see how easy this is, and the change that it makes!
Now that we are done, I have a few more rooms I want to add this too! I will warn you it is quite addicting and you won't miss your popcorn ceiling! Hopefully this was easy to follow along and if you have any questions let me know below.
TO SHOP THESE ITEMS CLICK THE PHOTOS BELOW
Pin this image for later, and come pin along with me HERE.
To see more like this :
Small Space Living : Girls Bedroom Ideas, how we transformed this room