Best Wireless Security Cameras
I can tell you from experience why these EUFY wireless security cameras are the BEST! We have tried 4 other popular ones and these win by a landslide! Let me show you why!
There are so many things I love about these Eufy Wireless Security Cameras here are a few in no particular order.

1. They are wireless
2. Long Battery Life
3. No extra fees
4. Clear Camera views
5. Human Detection
6. Weatherproof
7. Videos stored locally for 3 months
8. Built in spotlight
9. Two way audio
10. Military Grade incryption
11. Works with Alexa
12. Easy to add on Cameras
13. East install
14. Great Price Points
15. Smart Image enhancement – so it recognizes the person

Well, if those points didn't sell you that let me share some more!
If you are ready to buy the Eufy Wireless Cameras click HERE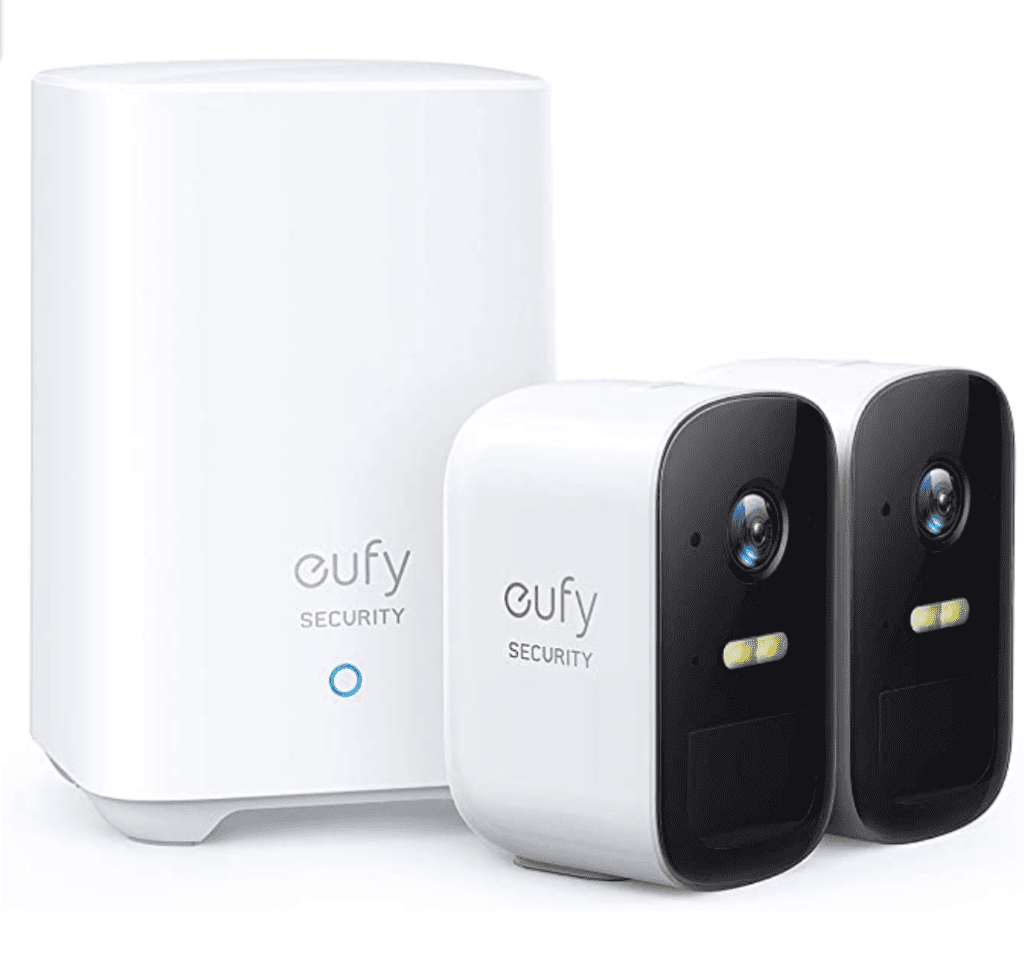 When you purchase them this is the kit I started out with to try! It was the two camera. I tried it out for a bit then added more!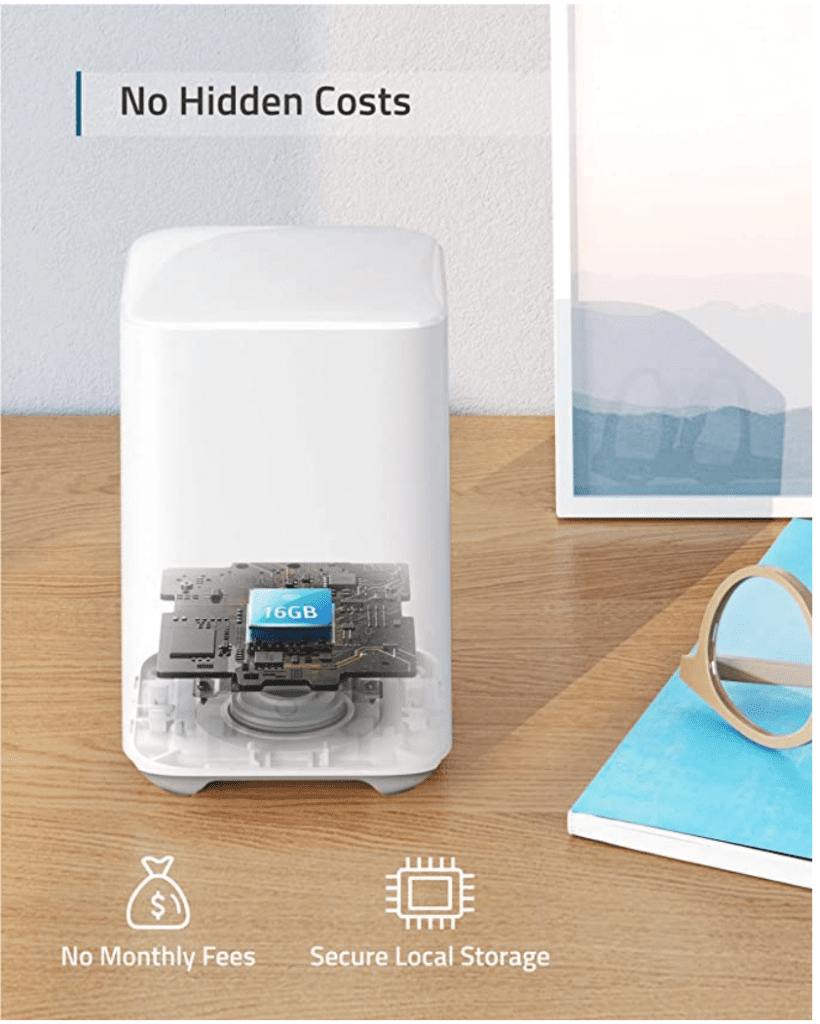 The thing that SOLD me on these Wireless Eufy Security Cameras was that there are no hidden costs! I have had other ones where you had to pay extra for more storage or other hidden costs.
Biggest Pain ever is getting a security camera and false alarms – this camera we haven't had any!
Lighting can be a tricky thing when it comes to cameras, and this Eufy Wireless security camera – has an incredible spotlight!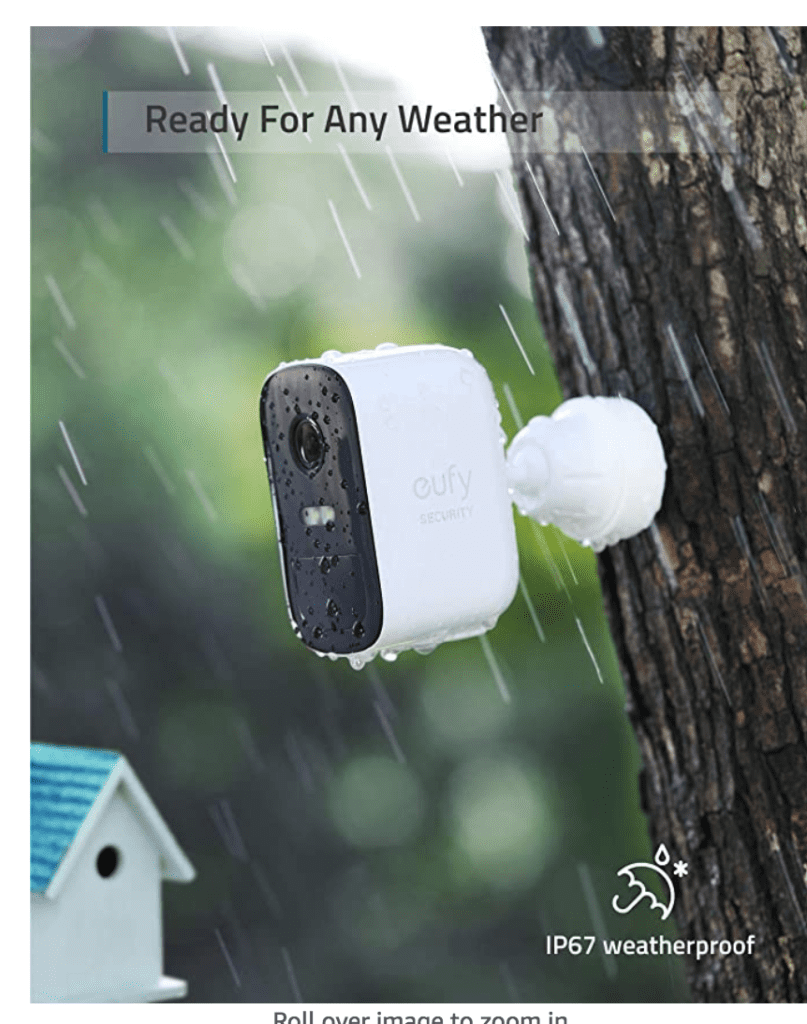 You can put this camera in any spot – with all the rain we get being weatherpoof is a win!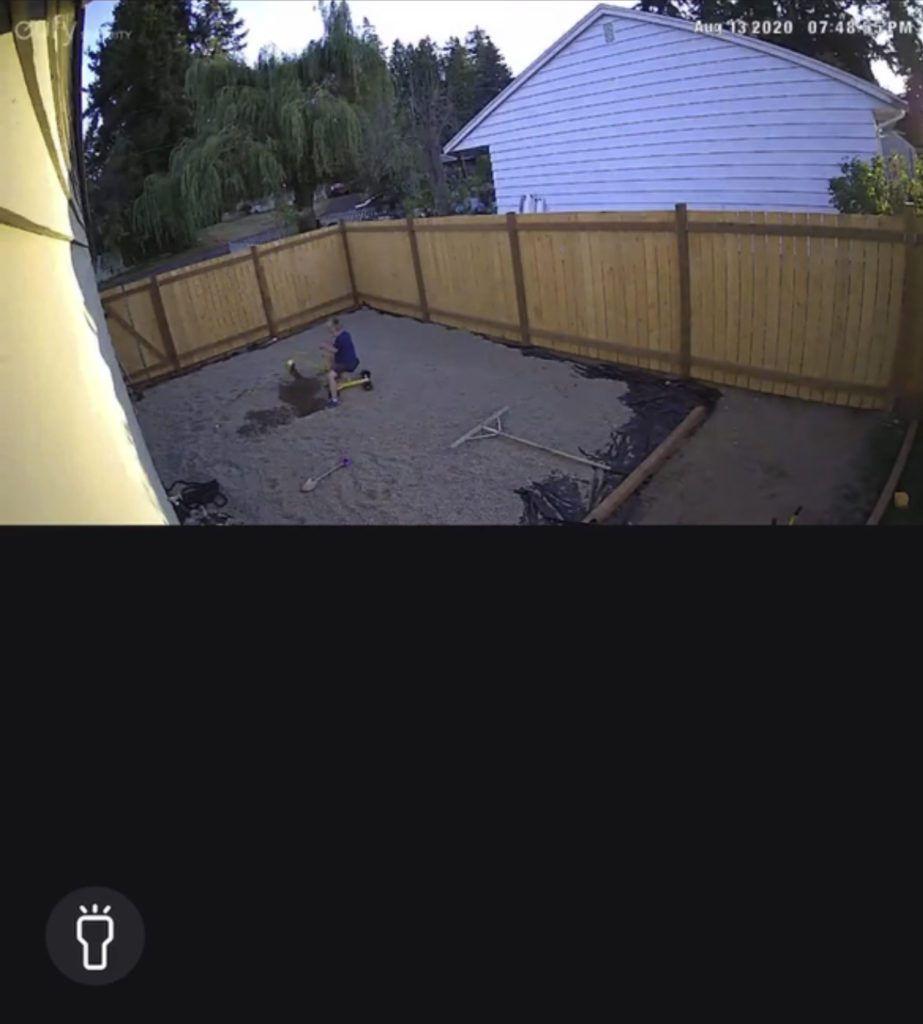 I love that I get notifications every time the kids are outside – whether I know they are or not it gives me a peace of mind.
And you can even use the Eufy Wireless Security Cameras to watch a rodent, or a pet. The options are endless! Let me know if you have any other questions! We truly love it!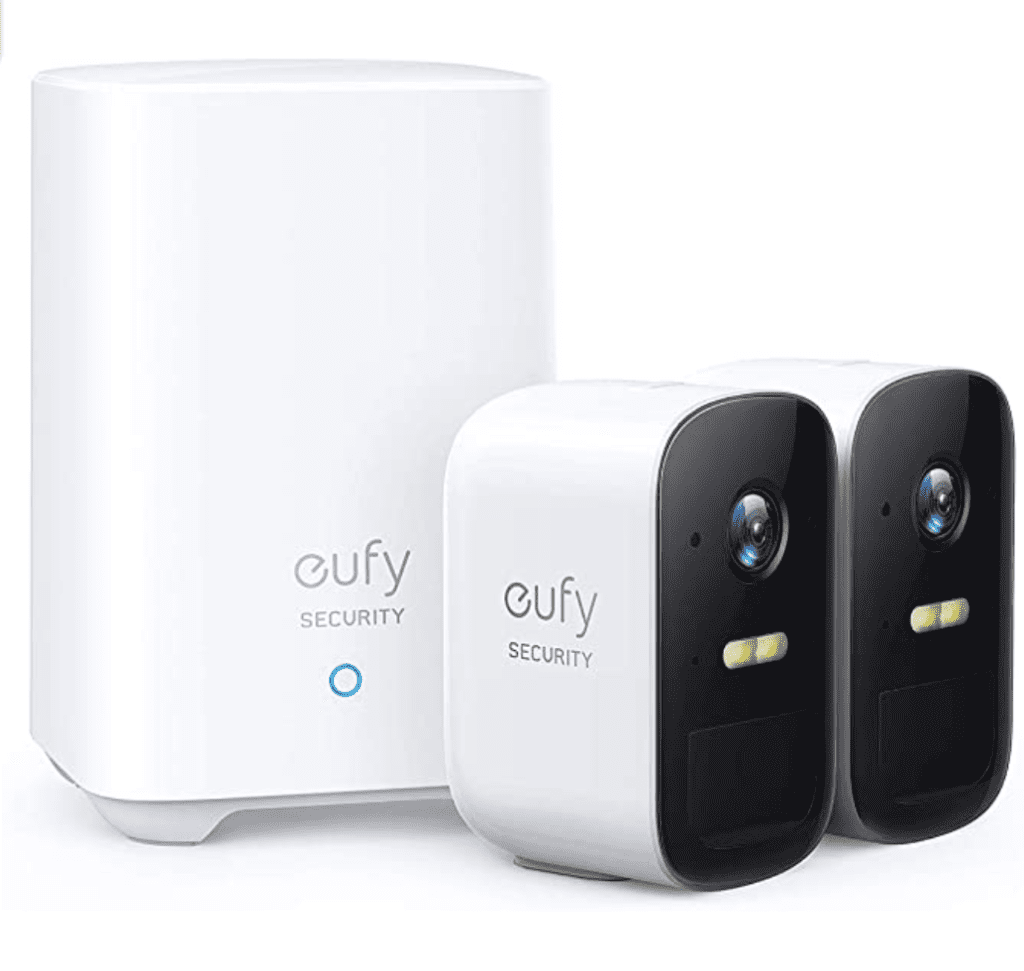 To SHOP the Eufy Security Camera click HERE and keep checking back for new codes!