Ghost and Monster Halloween Rice Krispies
Halloween fun – we have been soaking up every moment we can! We made these fun Ghost and Monster Halloween Rice Krispies! Let me show you how so easy!
Ready for an easy and fun recipe / activity? These were so fun to make… we started out with ghosts and then decided to make monsters too! We are already ready for Christmas so we thought of lots of ideas for what's next! Stay tuned! For now, let me show you how we made these Halloween rice krispies!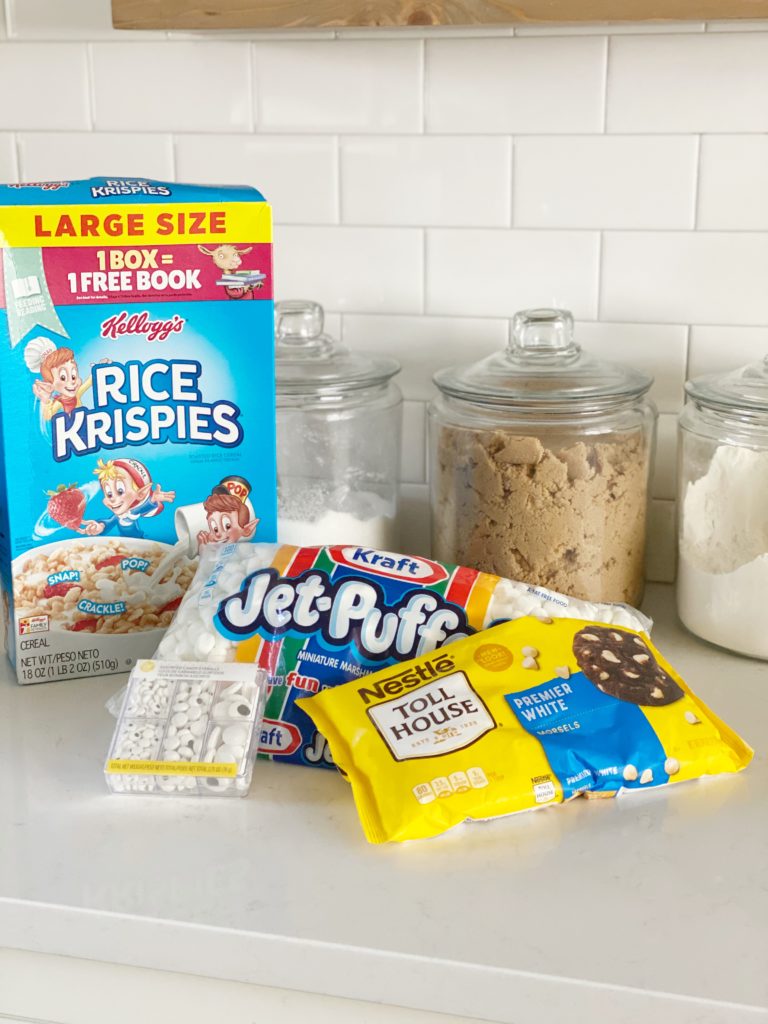 What you will need :
Rice Krispies
Marshmallows
Butter
White Chocolate
Candy Eyes
Green Food coloring ( if making monsters)
*Vegetable oil if needed
Now that you have all the ingredients let's get started!
Directions :
Follow the ingredients on the box for the halloween rice krispies and follow along below.
You will need to grab a pot and spatula. Put the butter in the pot, and its time to turn it on and let it melt.
After you melt your butter you will add your marshmallows, you can use the regular size or mini. Just follow the directions on the box.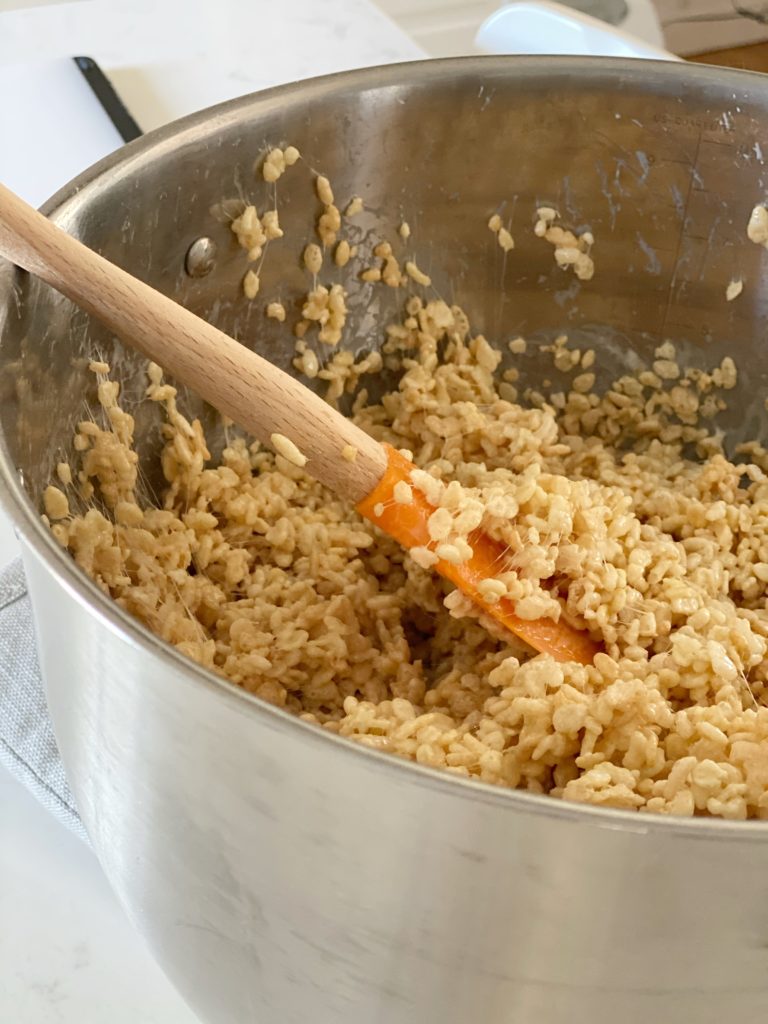 I like to use a BIG measuring cup for the rice krispies. Make sure you take the pot off the stove, and it is time to add in the rice krispies.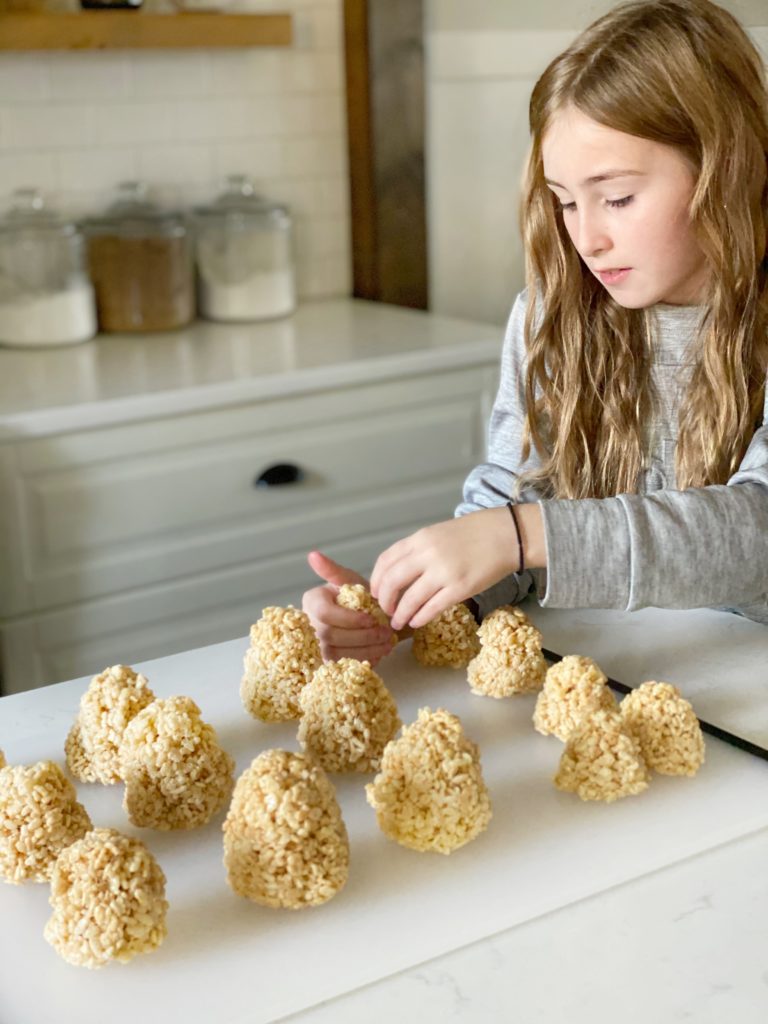 Now we are going to start to shape the Halloween – Ghost and Monster Rice Krispies! You can make these big and small, they look great any size. We make them similar to a half of an egg.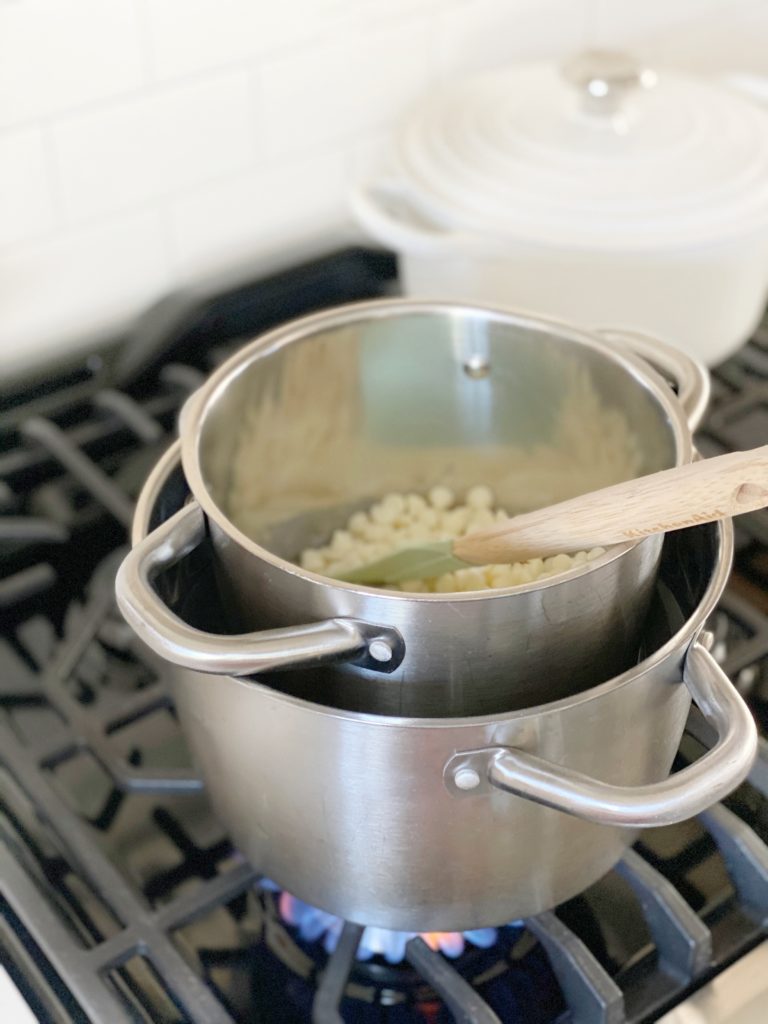 Time to melt the chocolate, I like to add a little bit of vegetable oil in it to smooth it out.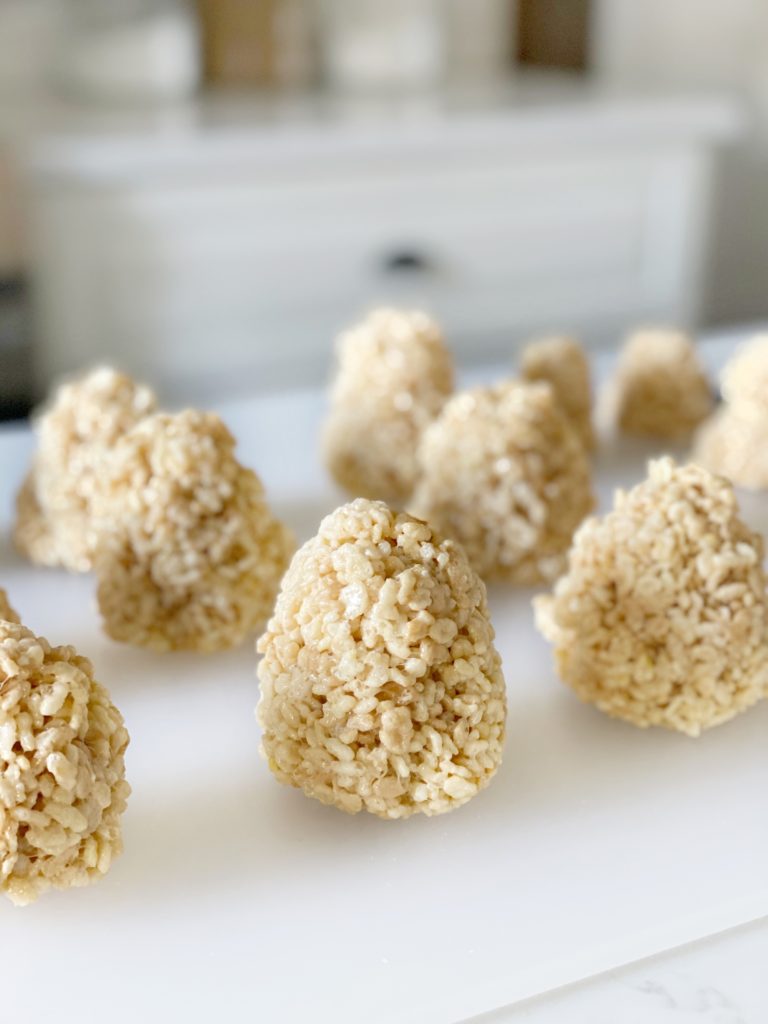 You will now put the chocolate on the rice krispie "ghosts". You can dip them or use a spatula to put the chocolate on. I liked using the spatula best.
Googly Eyes make everything SO CUTE! Look at these little ghosts!!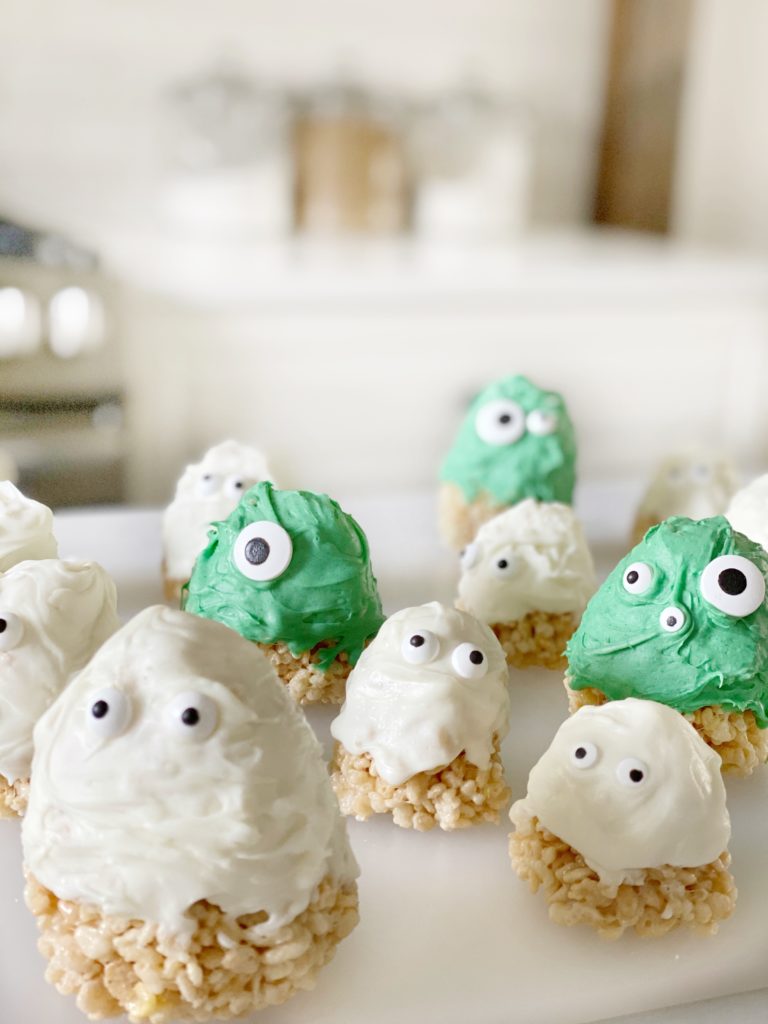 We loved these so much, we decided to make some monsters!! I just think they are so adorable!
Here they all are complete! Each little Ghost and Monster Halloween Rice Krispies are just so individual and I just love them!
What is your favorite one? If you make these make sure to tag me on Instagram HERE and PIN this for later!
FOR MORE HALLOWEEN INSPO :