Cozy Christmas Bedroom, I don't think I have ever had my bedroom so Christmasy but I am loving it! Let me show you more + all the sources.
I don't think I have ever loved my Christmas bedroom more than I do now, I am so excited to share all my finds from Bed Bath & Beyond! Are you ready to see more?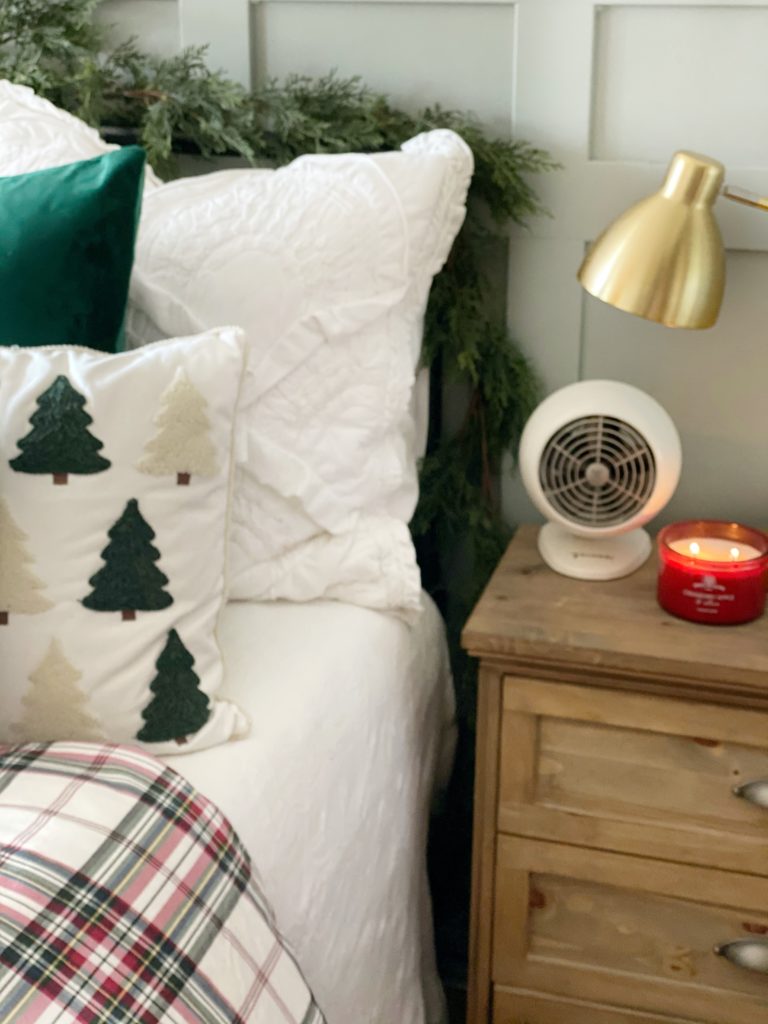 This is James side of the bed, where a fan is a staple. I love that it not only works amazing, but it looks nice to. You can find it HERE.
Adding a candle always makes it a cozy christmas. Bee & Willow always has such great quality items and on a budget.
These pillows just scream Cozy Christmas, don't you just want to jump in bed.
I still can't get enough of this side table we built many years ago I use it every night and its just perfect. Here is the yummy candle HERE.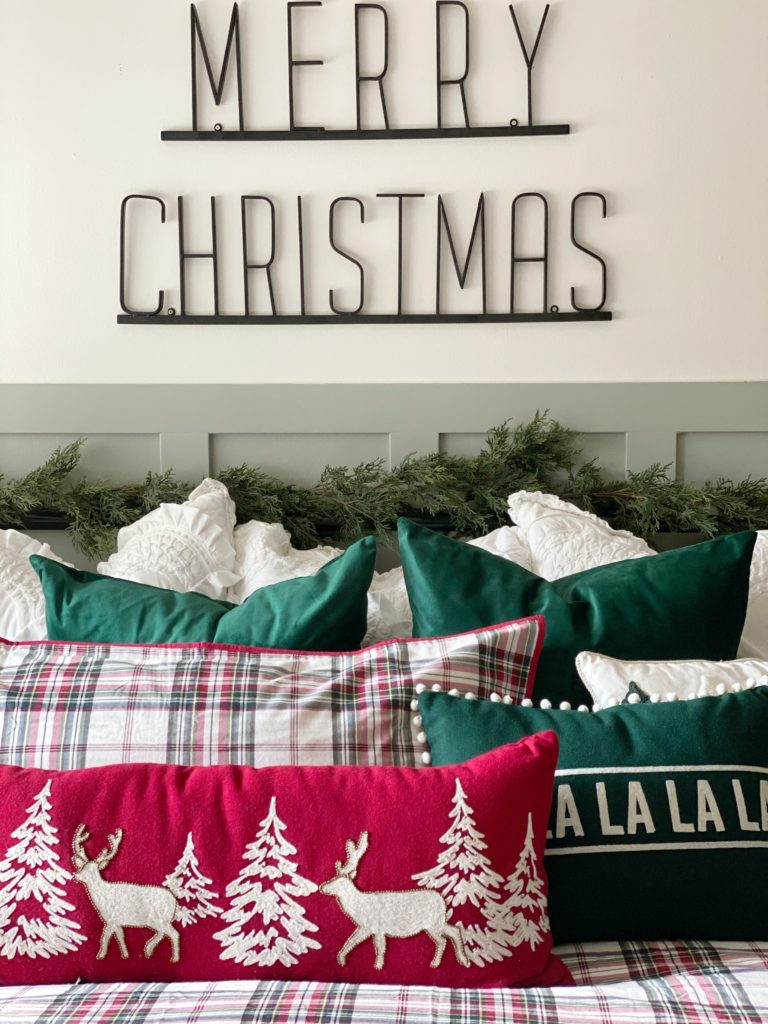 How many pillows are to much? Asking for a friend .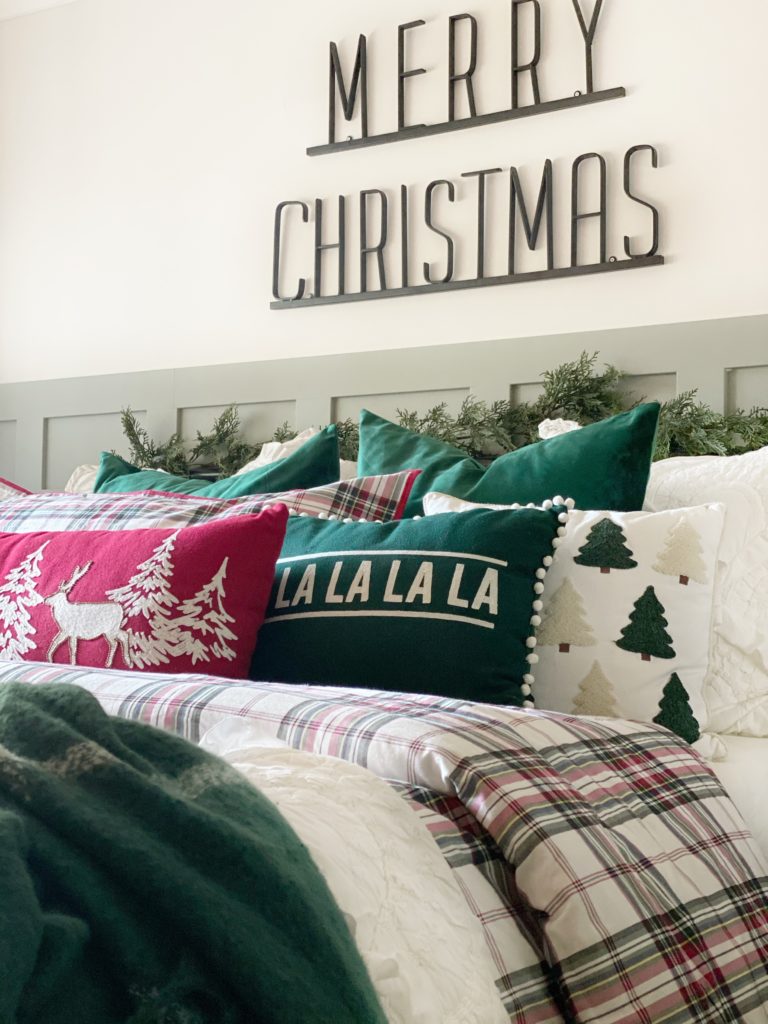 Merry Christmas indeed from every corner of the room. Here is an up close of the duvet and I do have to say its prettier in person. You can shop for it HERE.
TIP : I Like to buy a size larger duvet for my bed, this is a king on our queen bed.
This green blanket is the softest ever, you can find it HERE. And the duvet? I just wish I could post a real life view, but we are enjoying it.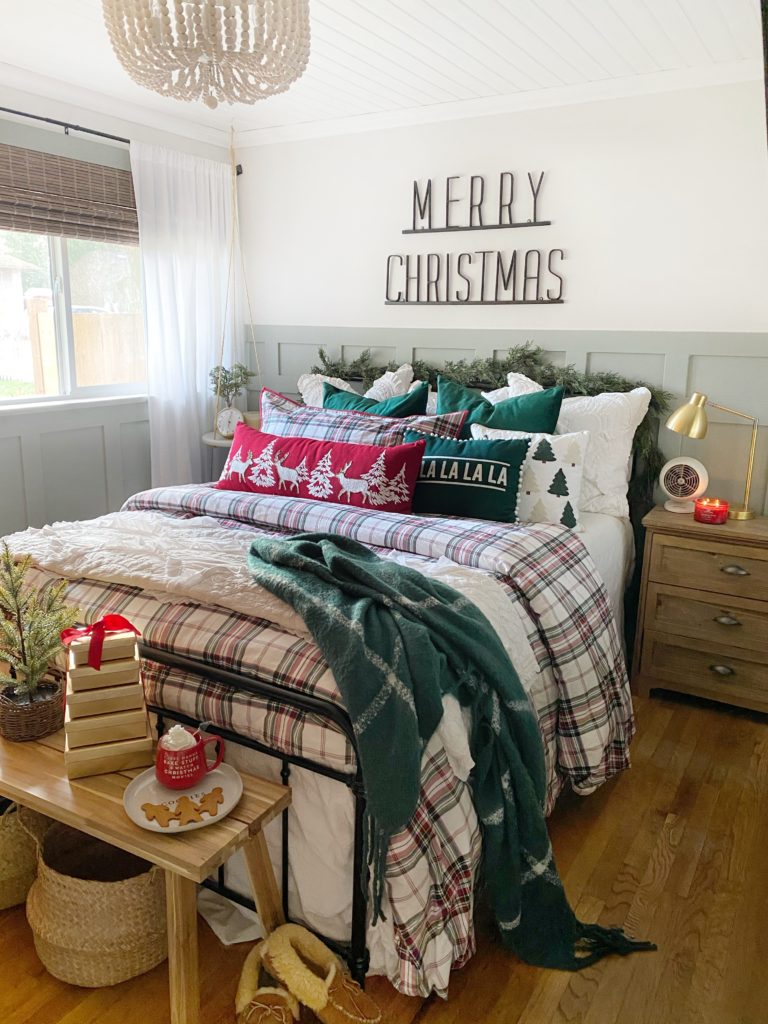 Santa is waiting for his milk & cookies, I am good with that as long as he doesn't jump in our bed,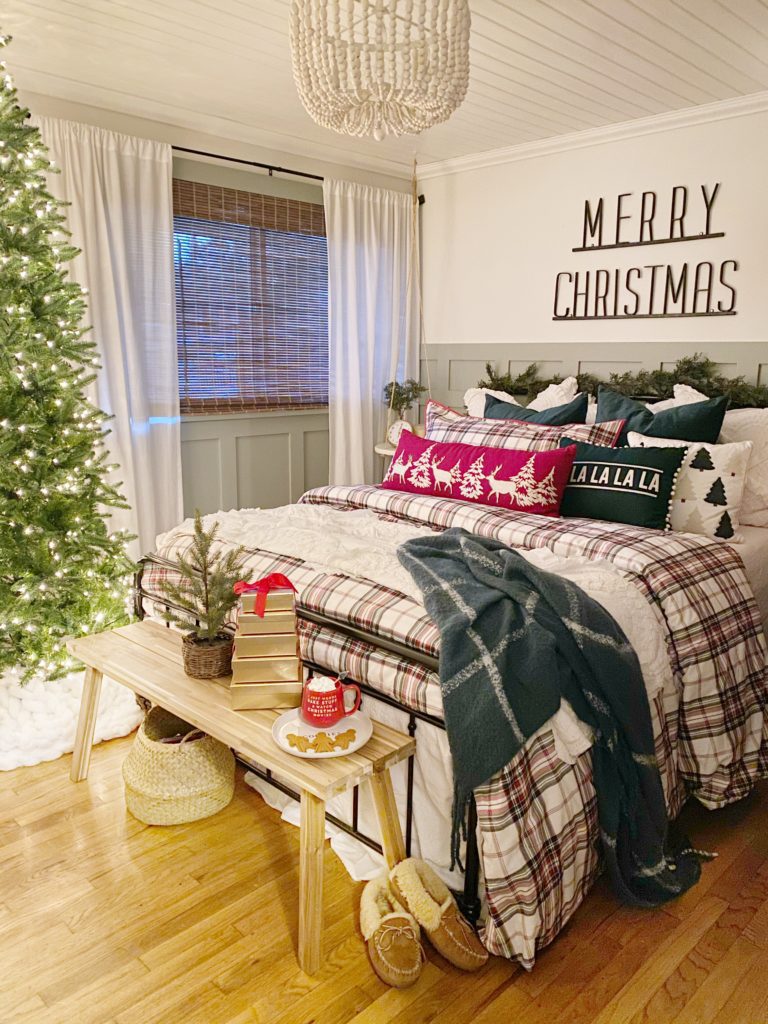 Here is a night time view. I just love how cozy it is. I wish we could keep this up year round, because it's so magical.
TO SHOP THIS POST CLICK ON EACH OF THE PHOTOS BELOW :
TO SHOP THESE ITEMS :

Tree Pillow
Flannel Bedding
Candle
Reindeer Pillow
Green Blanket
Fan
Christmas Tree
Falalala Pillow