Spooky Outdoor Halloween Ideas
Ready for some spooky outdoor Halloween ideas? This post is filled with them and hopefully you leave inspired! What is your favorite part of Halloween?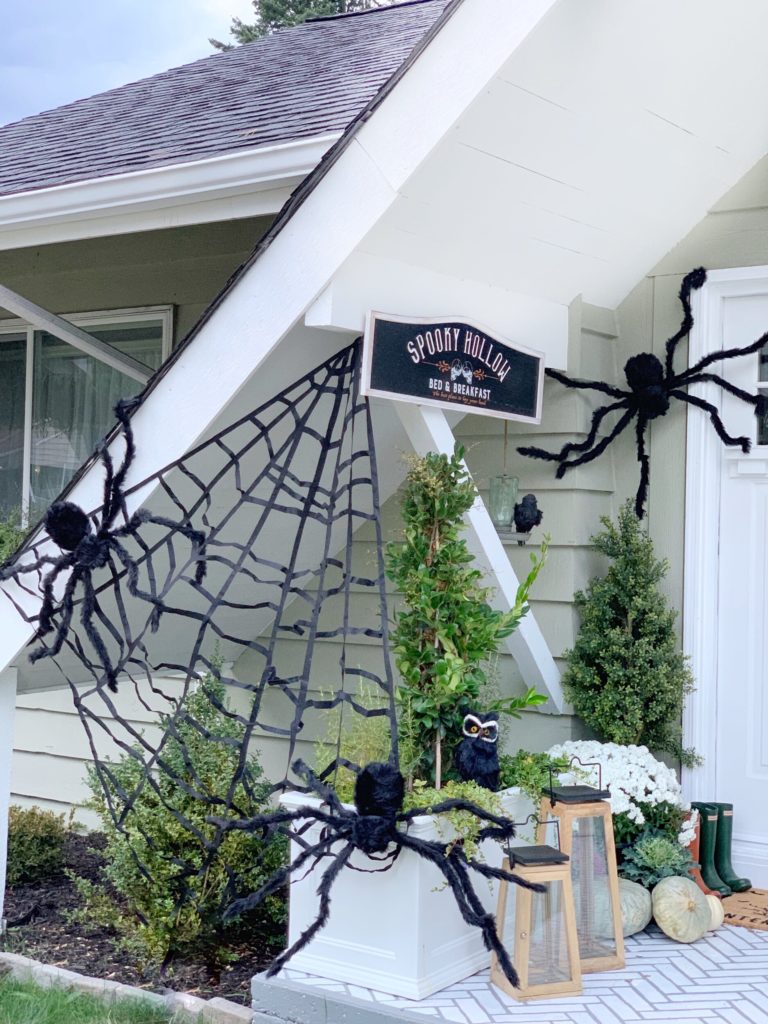 While I have some fun ideas for Halloween and a DIY, I have joined 14 other amazing bloggers to bring you all the best inspiration! So make sure to read till the end!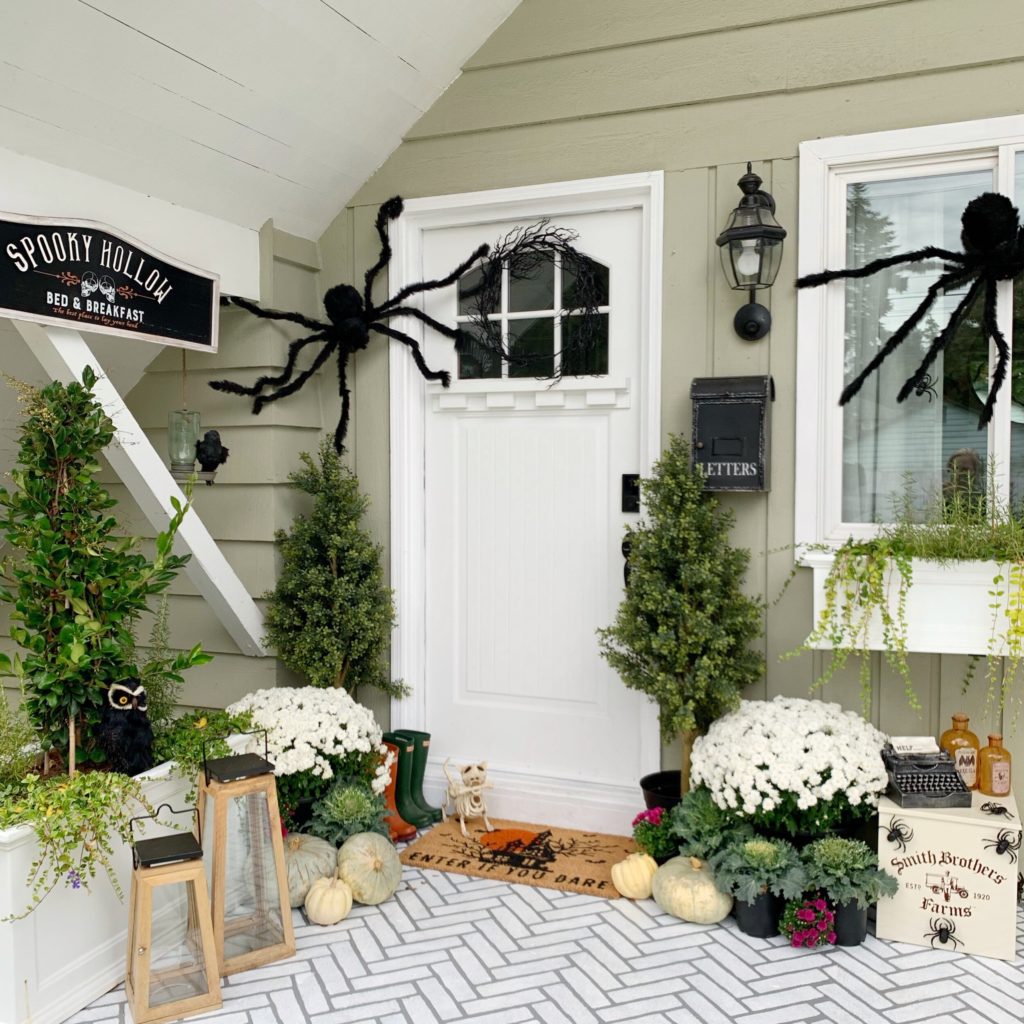 Spiders are always a fun touch to any space for Halloween, I found these HERE.
If you are looking for a fun DIY check out how I stenciled this porch HERE.
Are you ready to see my spooky back steps?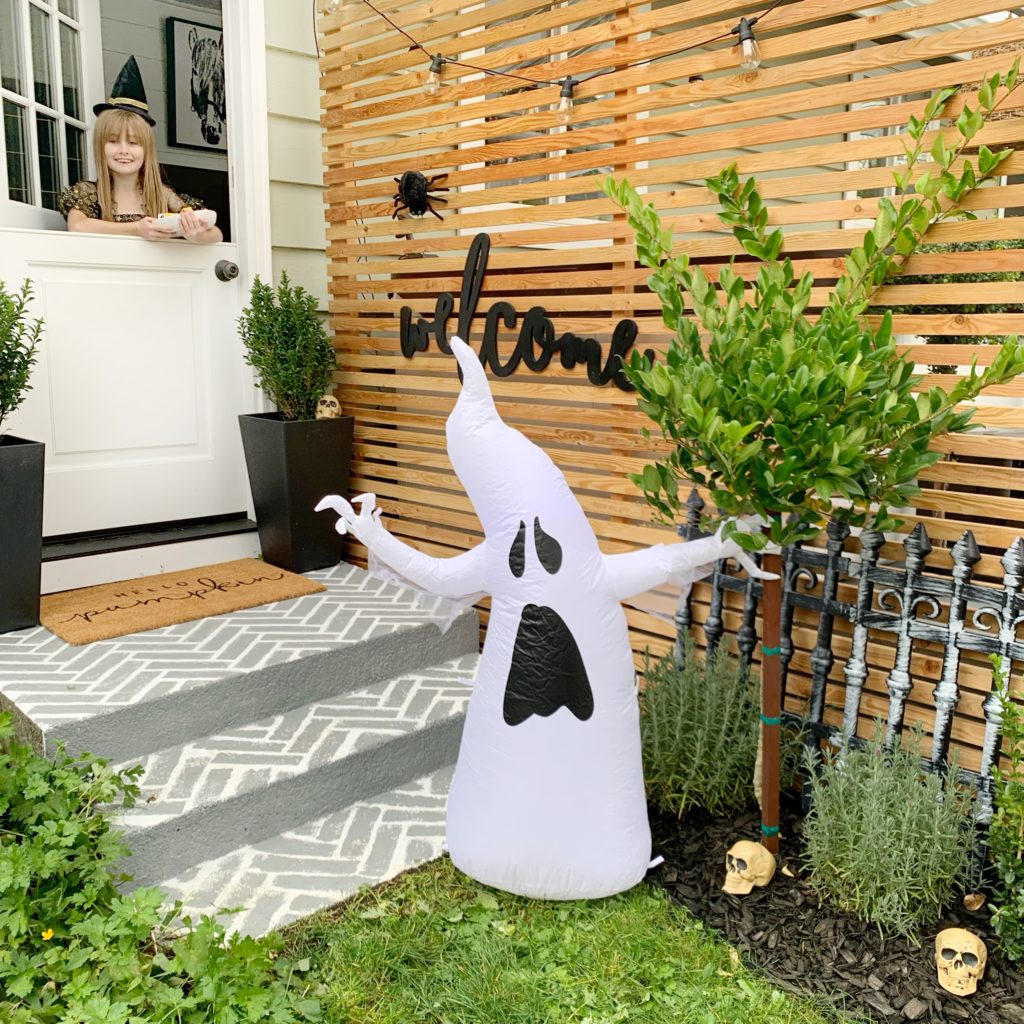 Skulls, Ghost, and Spider oh my!

This inflatable ghost is so much fun, and do you spy the spider? It moves up and down as someone walks by.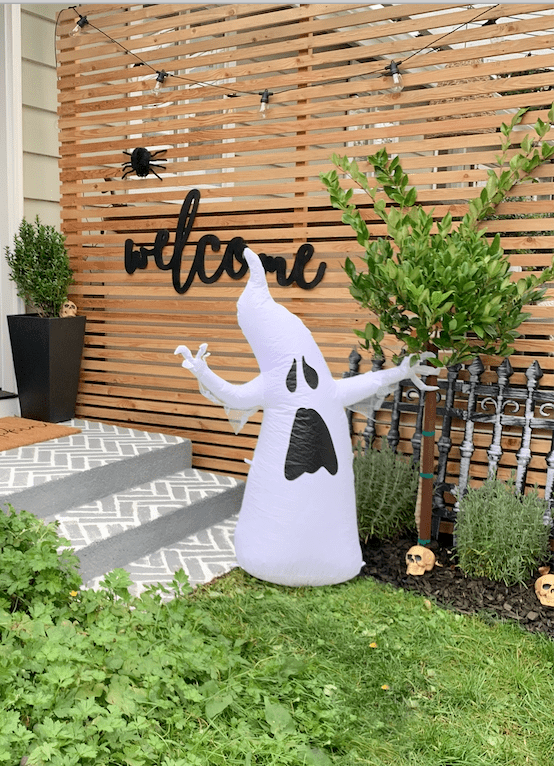 Are you ready to see some more spooky Halloween ideas?
If you want to see how I stenciled these steps check out HERE.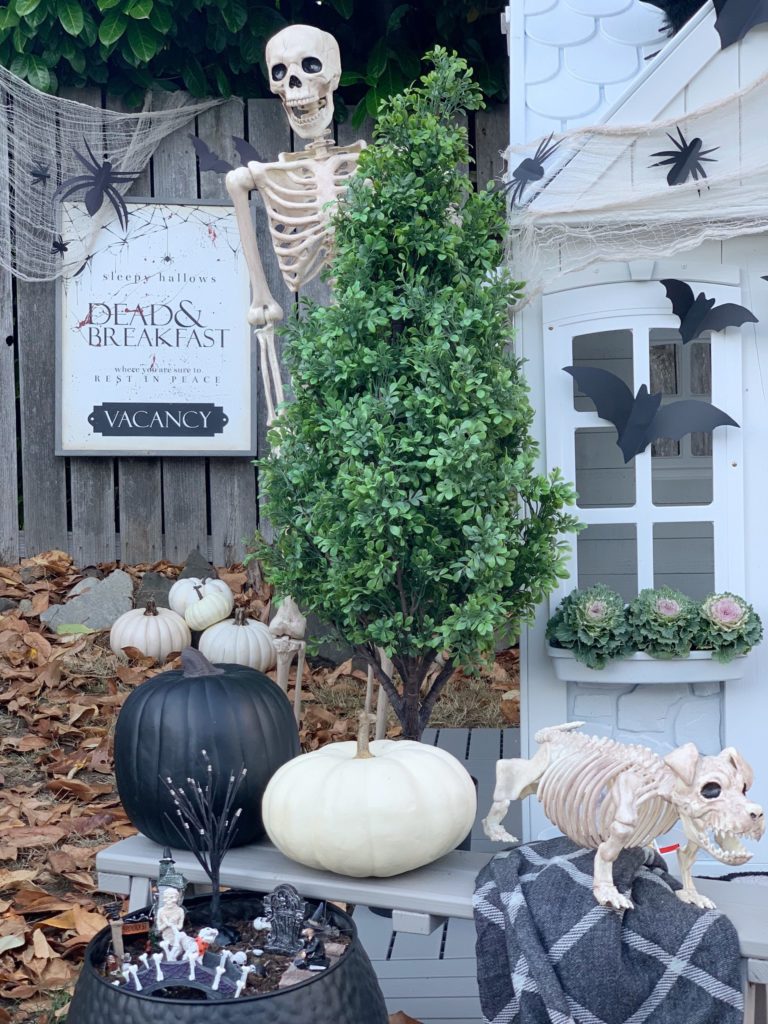 Here is one of my favorites of Halloween past, our playhouse!
Let's do a fun DIY! A Spooky Fairy Garden.
SPOOKY FAIRY GARDEN
Have you wanted to make a fairy garden for different occasions? Today we are going to make one for Halloween!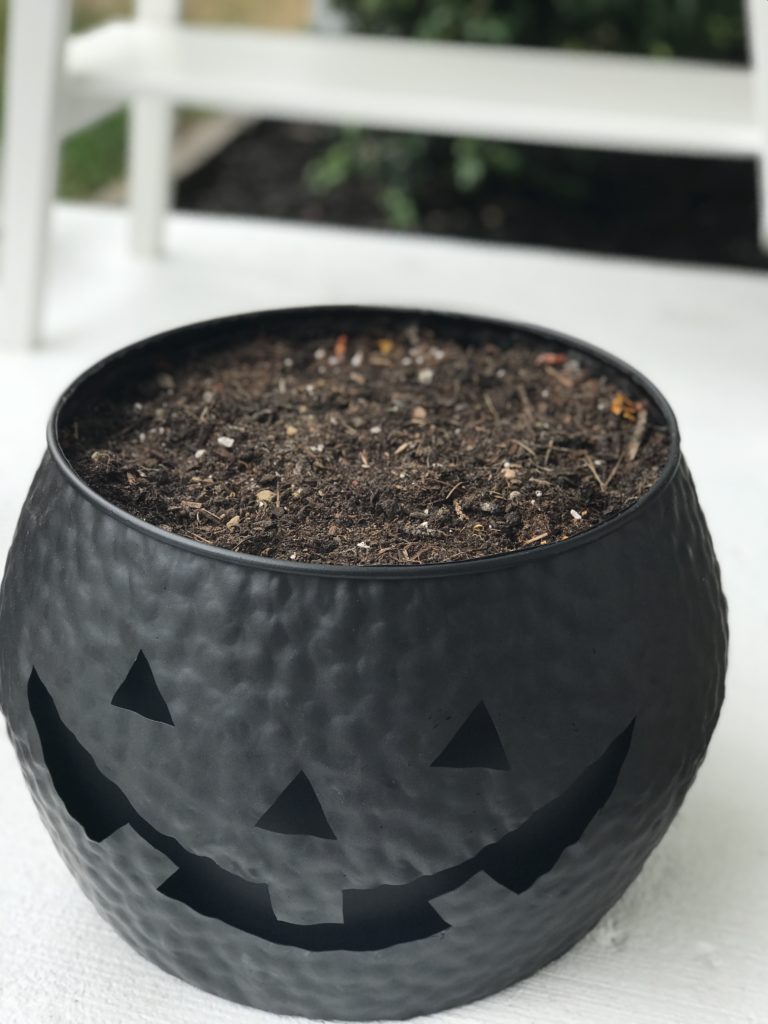 First, Find a base. We are using a metal jack o lantern. We filled the bottom with plastic bags and put a piece of black carstock where the mouth is. It was time to add some dirt then get started.
Next it was time to add all the pieces we found to the spooky fairy garden.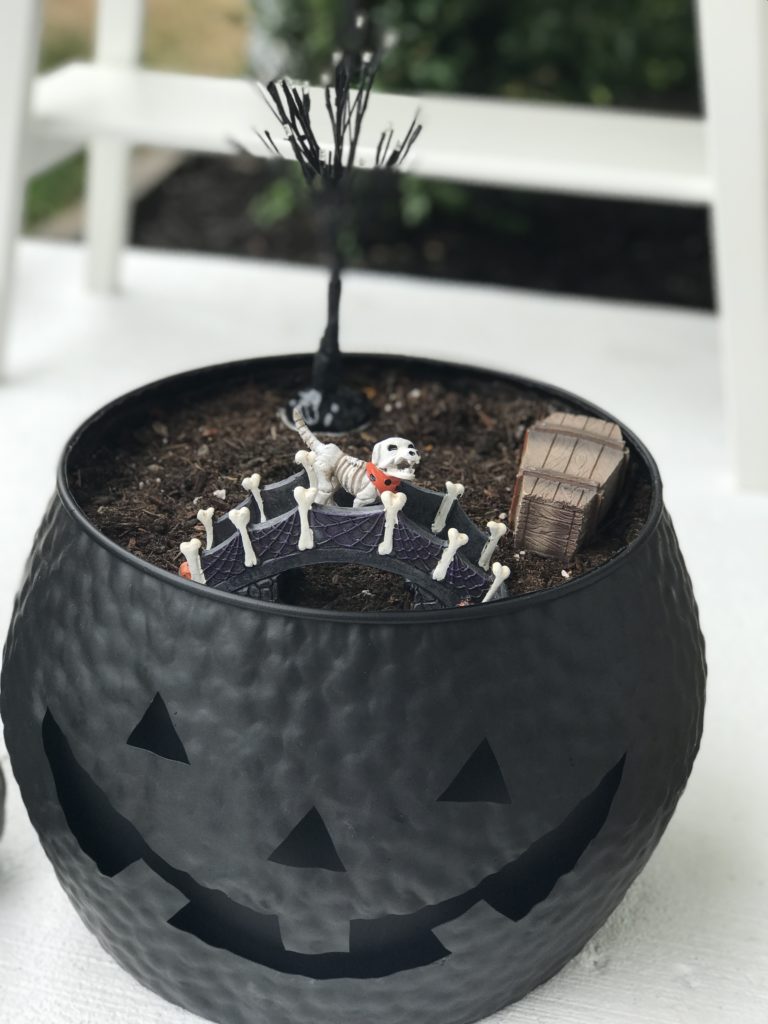 Keep going step by step finding the perfect spot for all your accessories.
Once your Spooky Fairy Garden is complete, add a little fairy lights and step back and enjoy!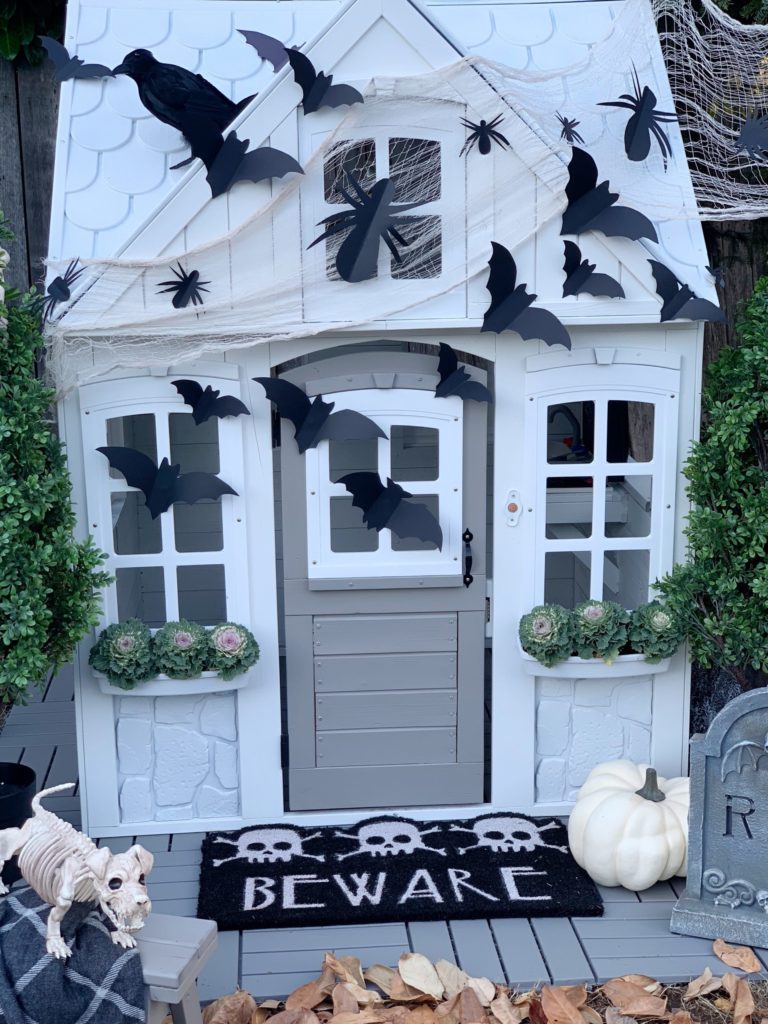 Another fun DIY is making some paper bats and spiders that you can see! All you need is cardstock, a pencil and scissors!
Once you cut out your bats and spiders, add some cobwebs and get some tape and you are set!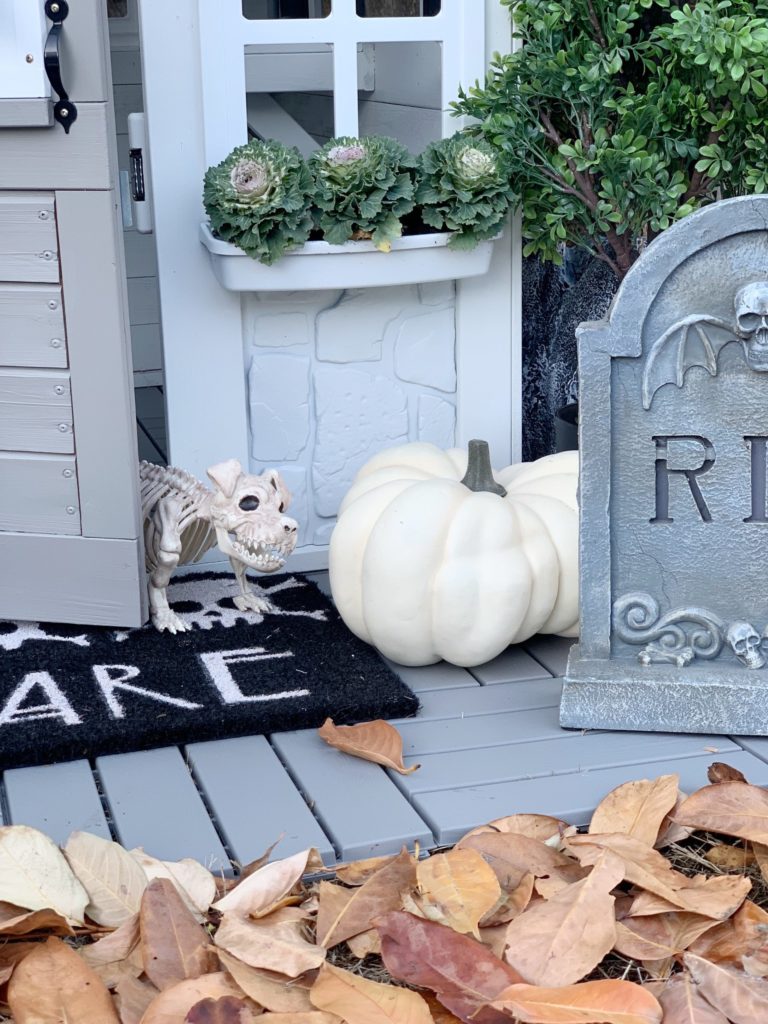 BEWARE of Bones the dog!
I hope this gave you lots of Halloween ideas, from now and Halloween past.