Outdoor Thanksgiving at Home
This Thanksgiving is a bit different, and we are making the most of it. We are doing something we have never done, an outdoor Thanksgiving.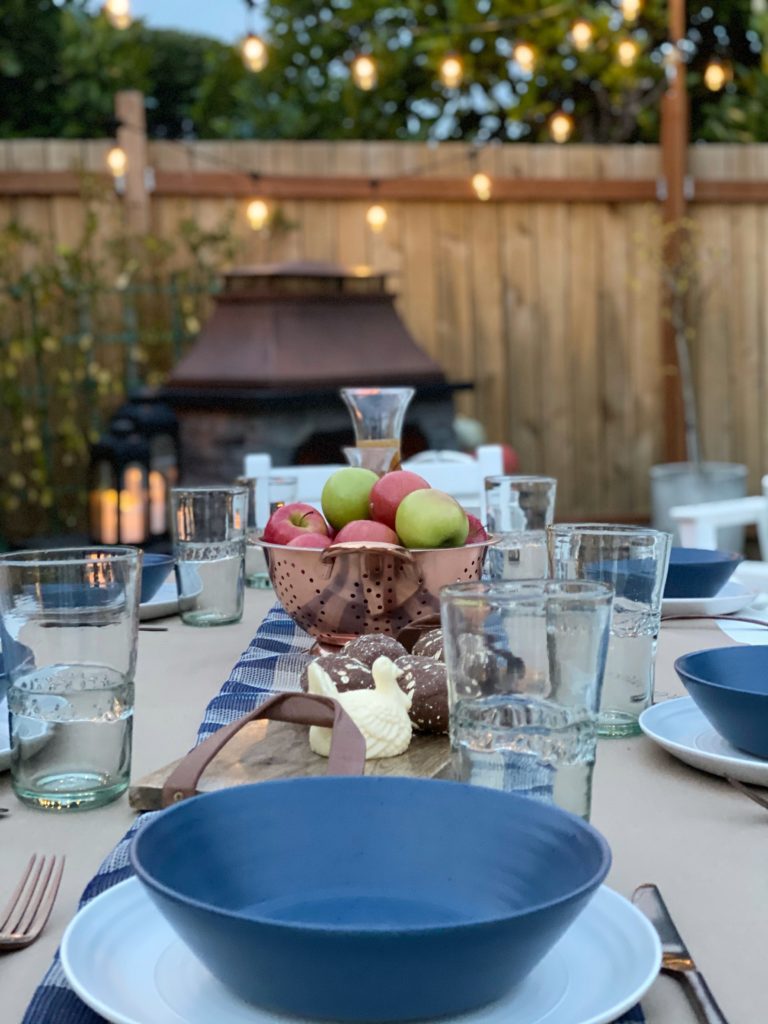 We are keeping things small and simple here, but I still wanted to make sure I had all the right pieces.
Here you can see us just getting the table all set and ready before we bring out all the food! I can smell the turkey and stuffing. already.
Thanksgiving has been a hard holiday for me while living away from my family. So we wanted to make it seem special, even if it's just us!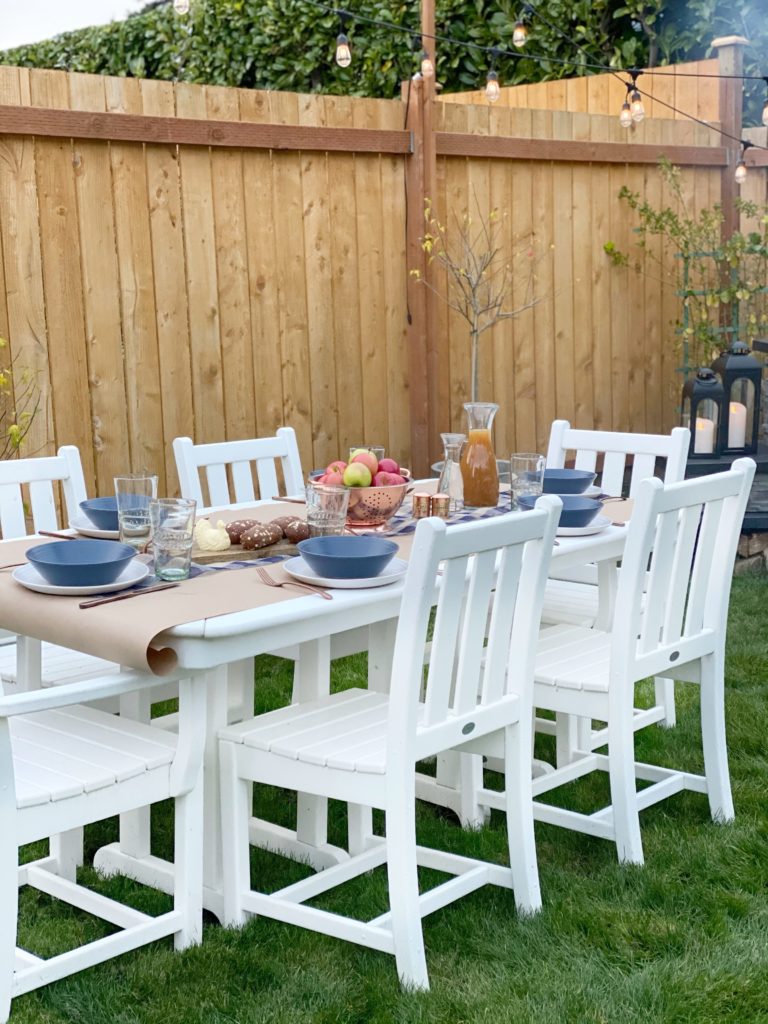 Let's start by going over all the spaces for our outdoor Thanksgiving.
If you haven't heard of POLYWOOD their furniture is the best ever and you will see we have a lot of it because it's so good! Y I love that it can withstand all the seasons and won't get ruined, it even has a 20 year warranty!
These dishes are part of the Bee & Willow line. You can find them HERE. They have all different colors and styles and they are such great quality.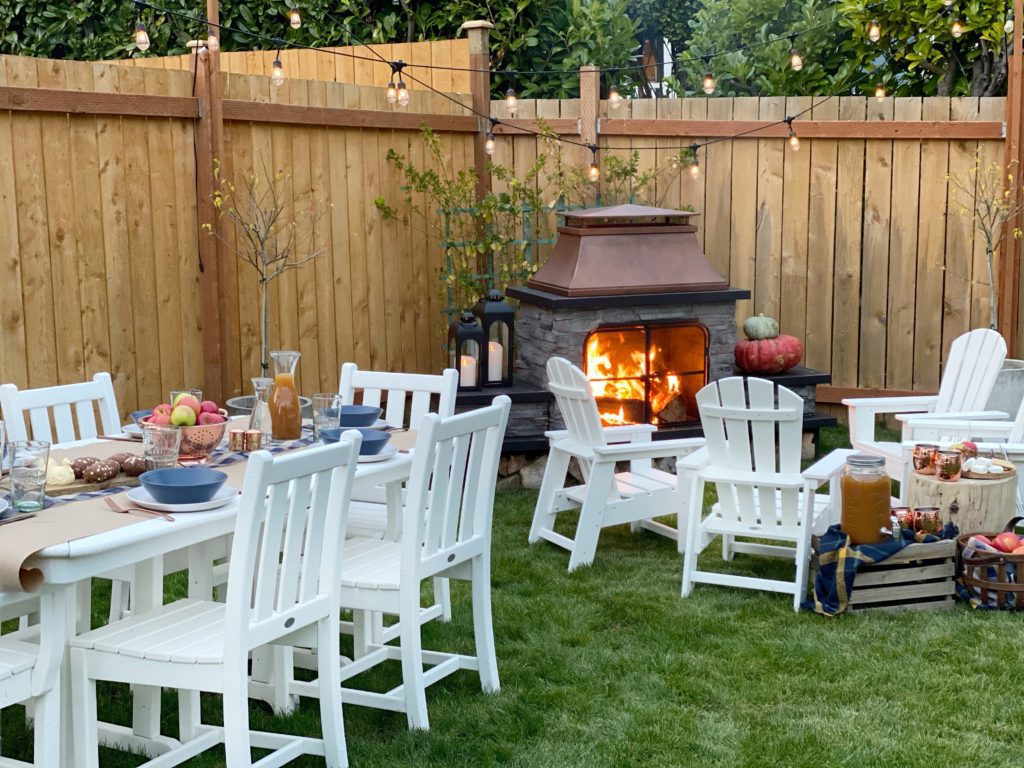 I love the cozy feel of this whole space, maybe this will be the start of a yearly tradition ( and pray for no rain). Good thing we have a covered porch too!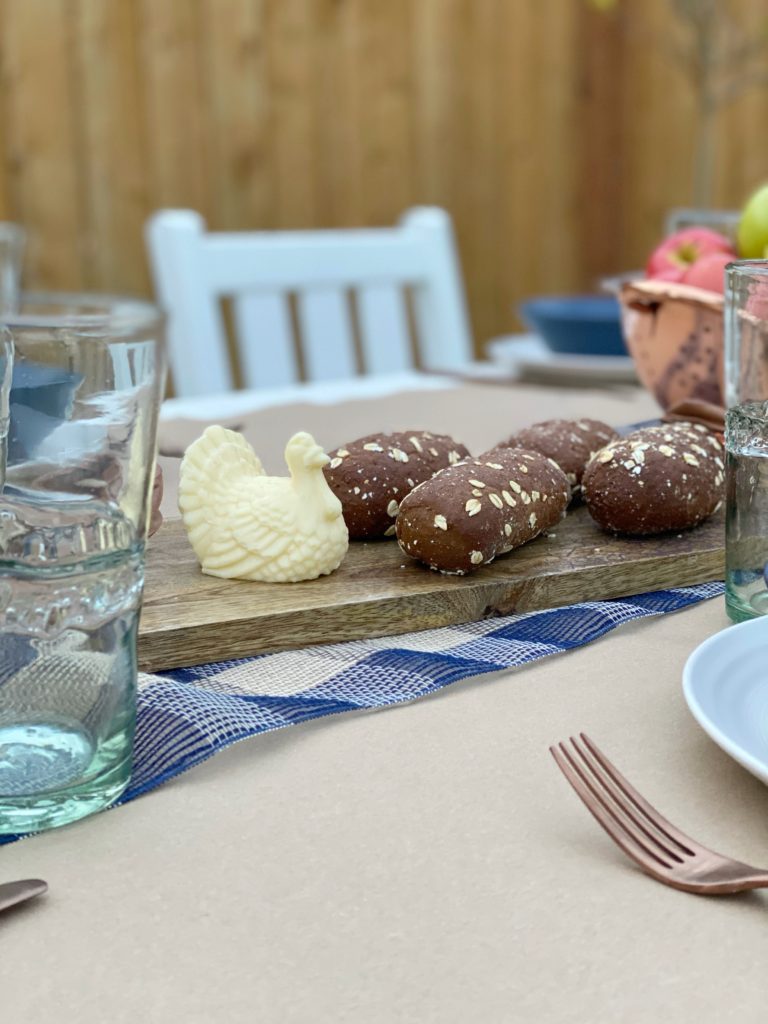 I love copper and this flatware is so gorgeous you can find it HERE. The Carafe you can find HERE and the copper salt & pepper shakers are also from Bed Bath & Beyond HERE.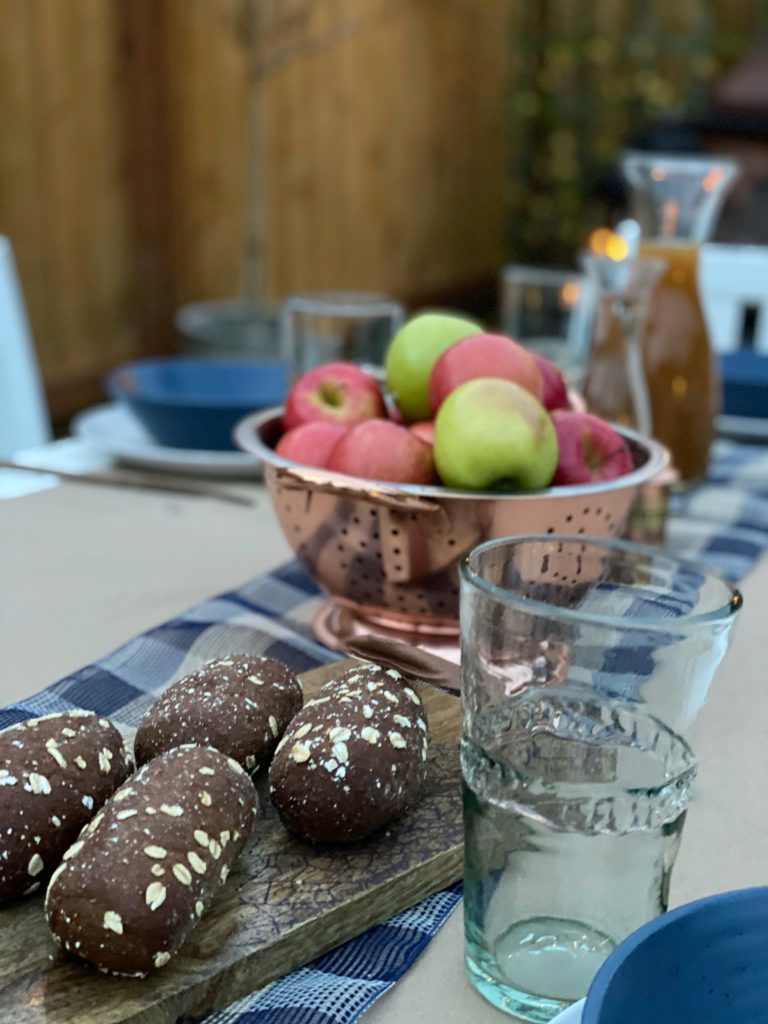 You can find a similar copper colander here, the thing I love with it is that it can look pretty as decor on a table, hanging up or just to use it to strain things!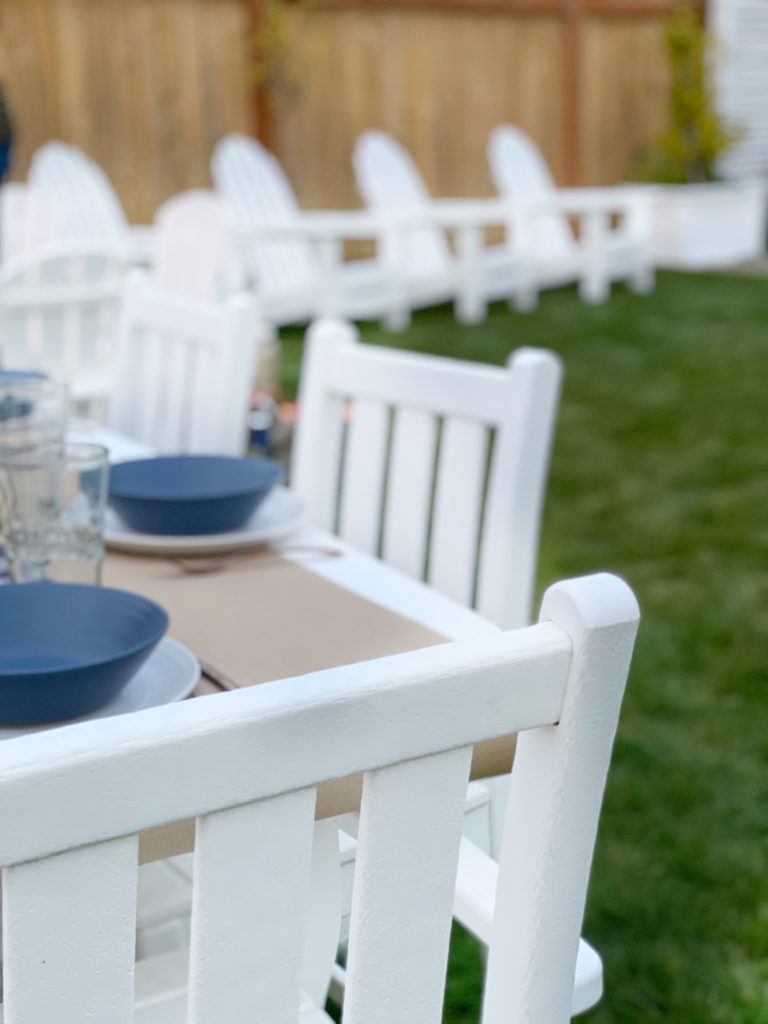 Now that I shared all the details of the outdoor Thanksgiving table, before we bring the food out. Lets see this whole corner of the backyard.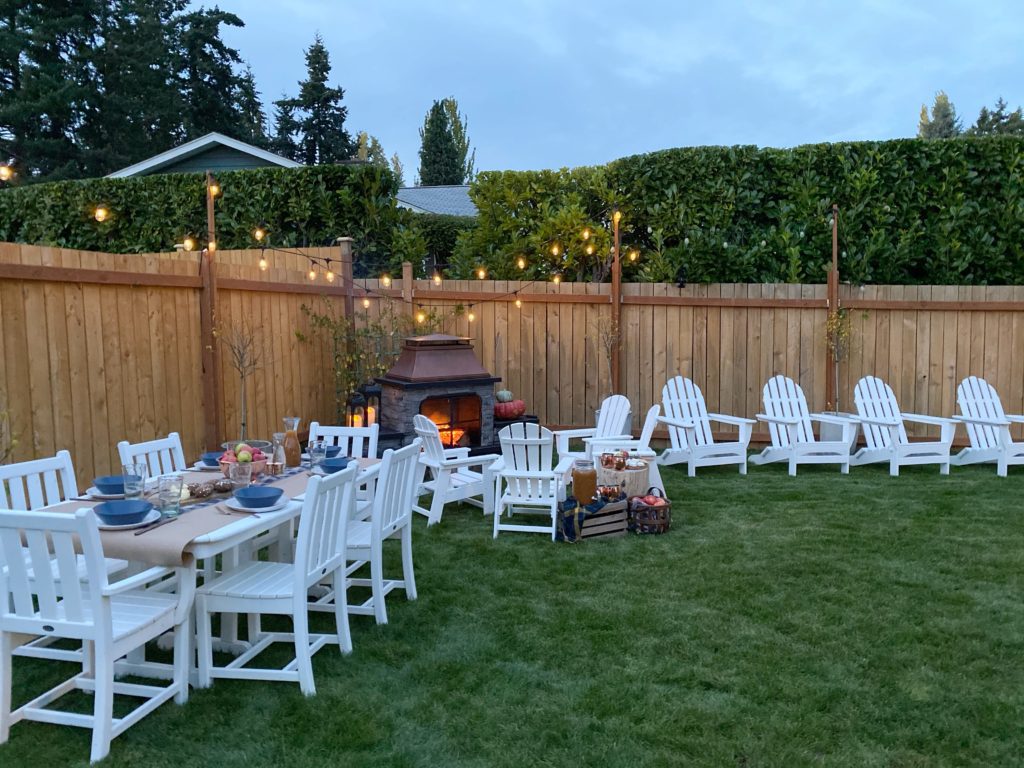 Do you remember this summer when I got these folding POLYWOOD adirondack chairs.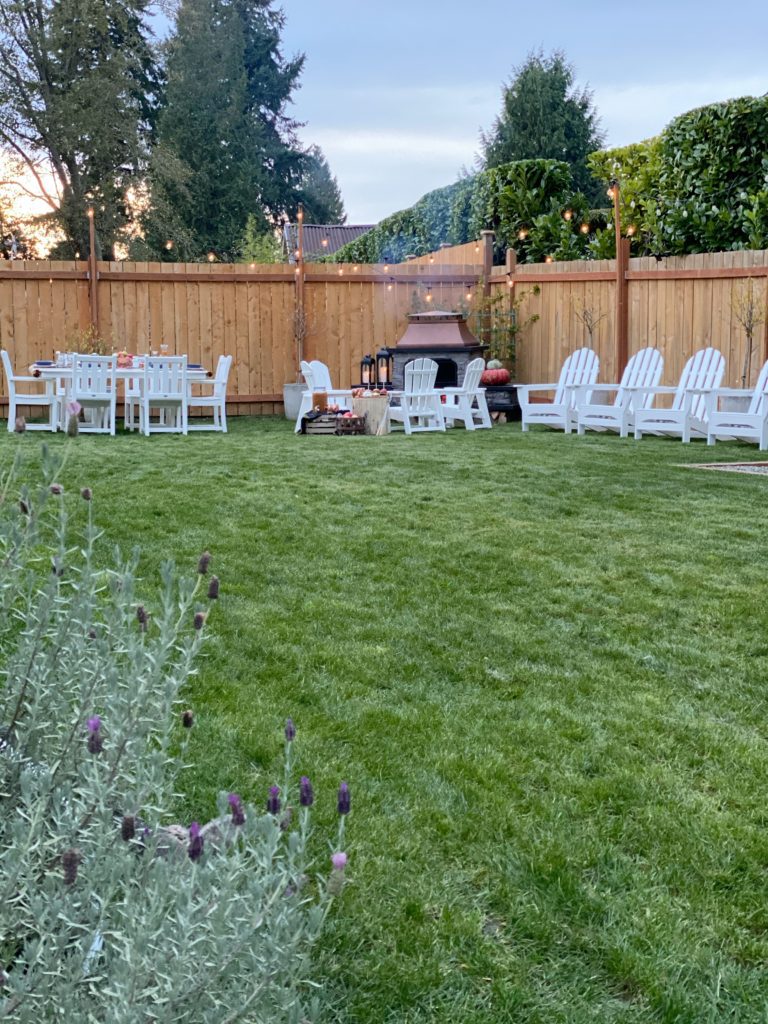 This view here I just love and to be able to hold this special Thanksgiving outside means so much! Look at the before from last summer!
You know I told you how amazing these folding POLYWOOD chairs are, but you have to check out these kids chairs and the fun little set up we did!
What better than a little dessert bar for after Thanksgiving meal time?
S'more's , Caramel apples and fresh apple cider!
This mason jar dispenser is so fun you can find it HERE it also comes with glasses. I love this little set up, and of course we added some copper mugs you can find similar here.
I hope you enjoyed seeing our little Outdoor Thanksgiving at Home.
Did you ever think about doing a Thanksgiving outside? This year has been full of lots of firsts and this is one I hope we can do again. What are some firsts for you?
Make sure to check out these posts here for more inspiration :