Thanksgiving maybe a bit different this year, but we can make the most of it! We are doing a simple Thanksgiving and I wanted to share some ideas!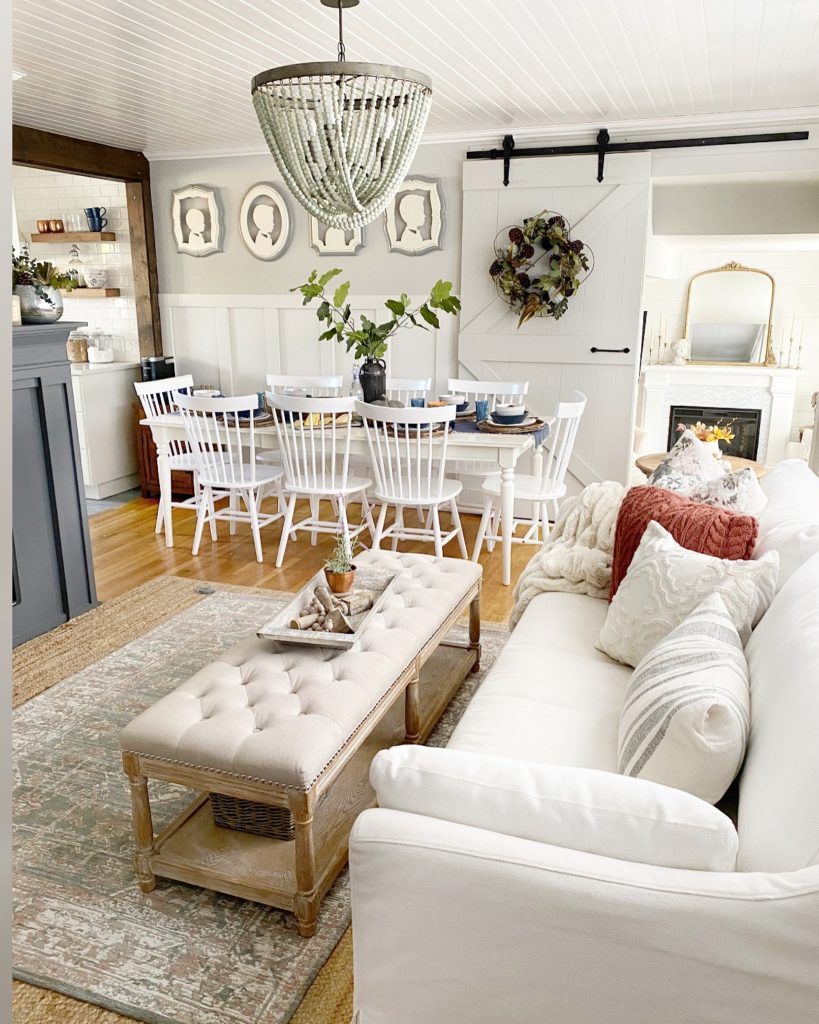 If you have been following along, you know we did a fun "friendsgiving" HERE. Also an "outdoor" Thanksgiving HERE. I think by the time it's the actual day we will be turkeyed out – good thing I grabbed a ham too! It is 2020 and we can all use all the celebrating we can!
No we aren't eating pine cones, but it's a nice and cheap piece of decor and add a little name tag and you are set! I love all these dishes from Bed Bath & Beyond, really everything you see here is from there and I linked it all below.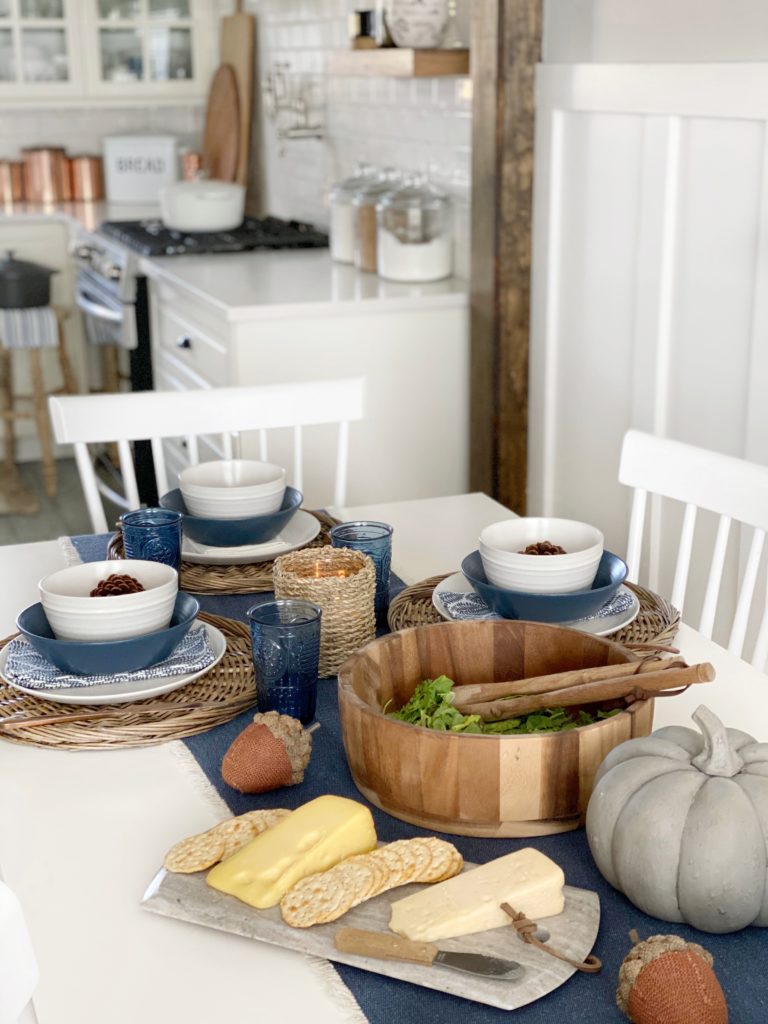 Before we have our meal I like to set out small appetizers, cheese and crackers is always a must! I love this cheese board HERE. The salad bowl is not only perfect for salad, but when not using it for that it's the perfect decor.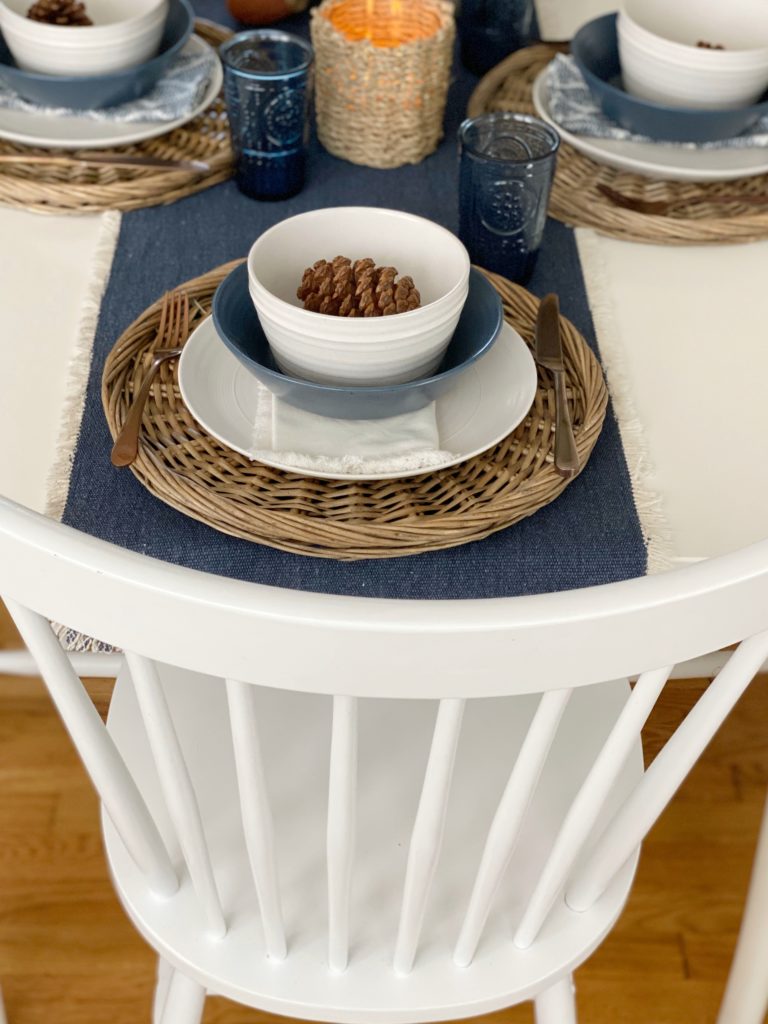 I get asked about my chairs all the time, and they to are from Bed Bath & Beyond you can find them HERE.
It's all in the details, these glasses I have in multiple colors and honestly I wish they had more!
A table runner always helps even if you are having a simple Thanksgiving. It really gives it the pop you need.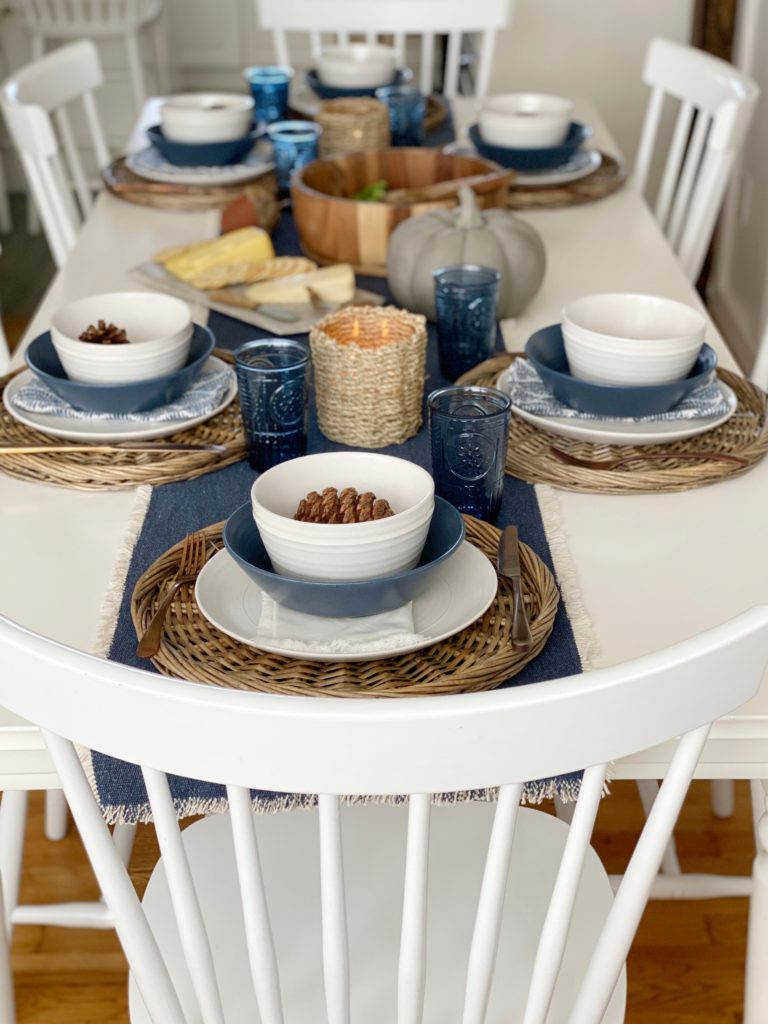 A good candle not only makes your house smell good, but it also sets the tone and makes it cozy! These candles HERE are so pretty and even better you can use the container its in!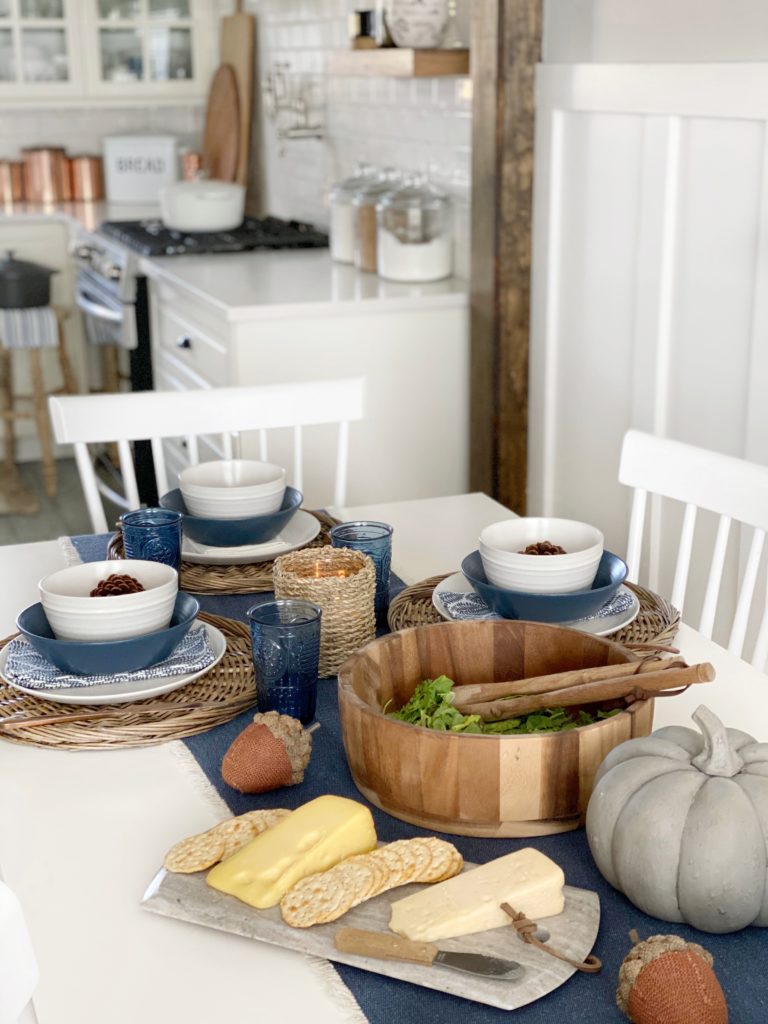 Our dining room space may not be traditional but we love the cozy feel to it.
Here is a full view, I do love how it goes to the kitchen even if snug – but small house equals a cozy home! When not in use we push the table to the wall.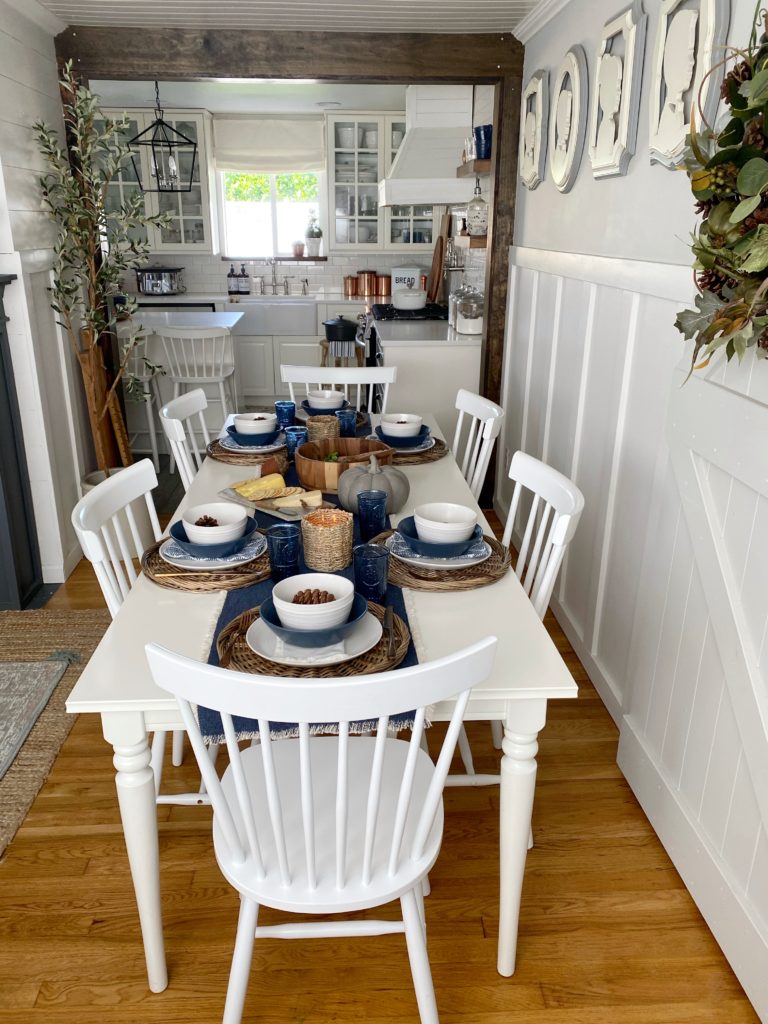 I hope you like seeing how we do as simple Thanksgiving and a little more into my space.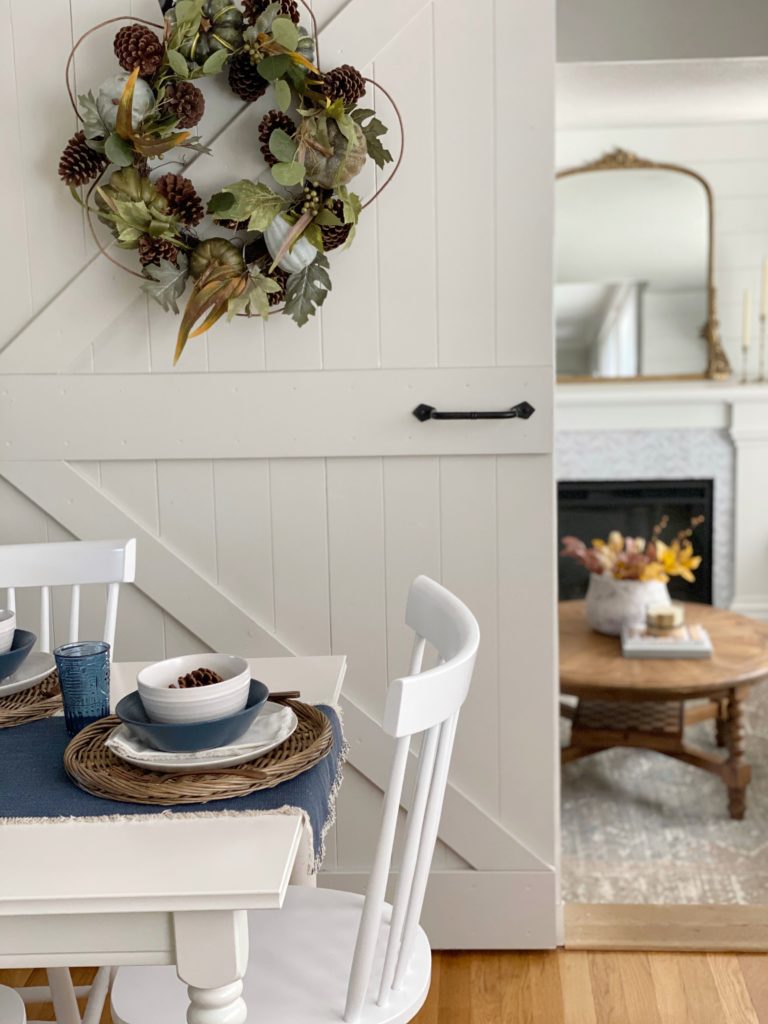 Before we go, here is a little more into my home. This wreath is the perfect touch for fall you can find it here.
Miss Daisy loves to pop into all the photos, you can normally find her on this couch.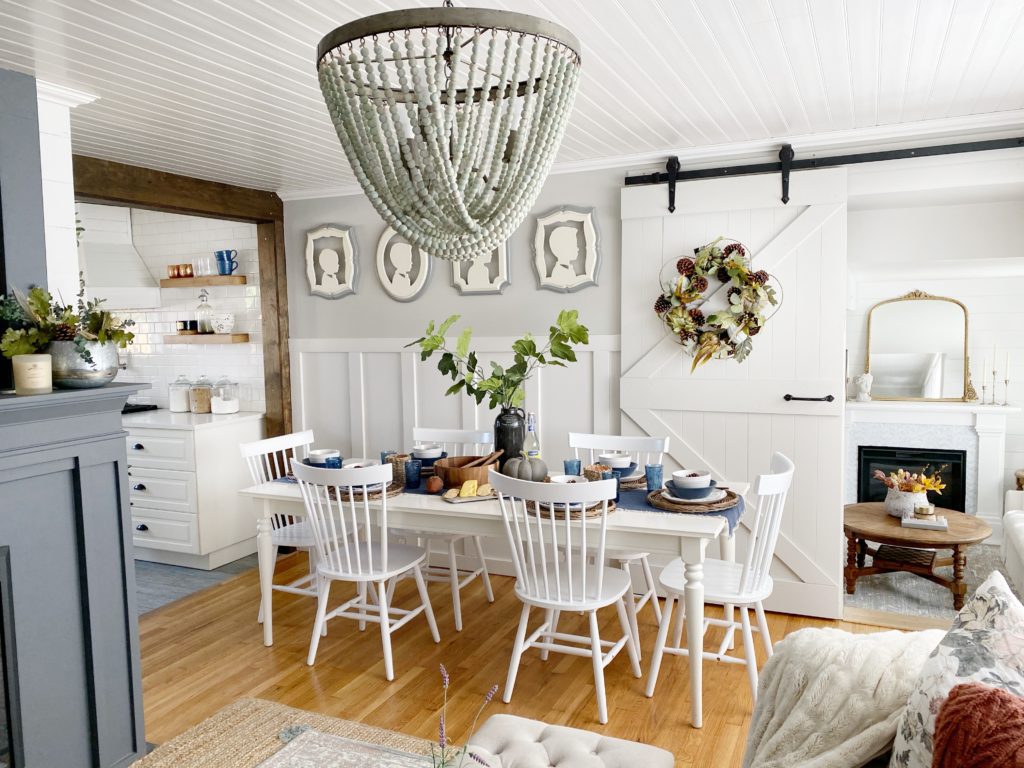 I hope you have a wonderful Thanksgiving even if its a bit different this year! Just remember to soak up every moment, if there is anything this year has taught us is that and to be grateful.
TO SHOP THIS POST :
{ tap on each image}