Halloween at Home – Movie Night
Halloween at Home time for a movie night! The kids are so excited for Halloween, even if we don't have plans yet! Hopefully we can give you some ideas!
I shared all about our Game Night HERE and you will remember this fun set up we did. I had to share these fun DIY bowls I made again and of course the firepit for endless smores!
Time for a Halloween at Home Ideas!
Time for Hot Cocoa aren't these mugs the cutest ever!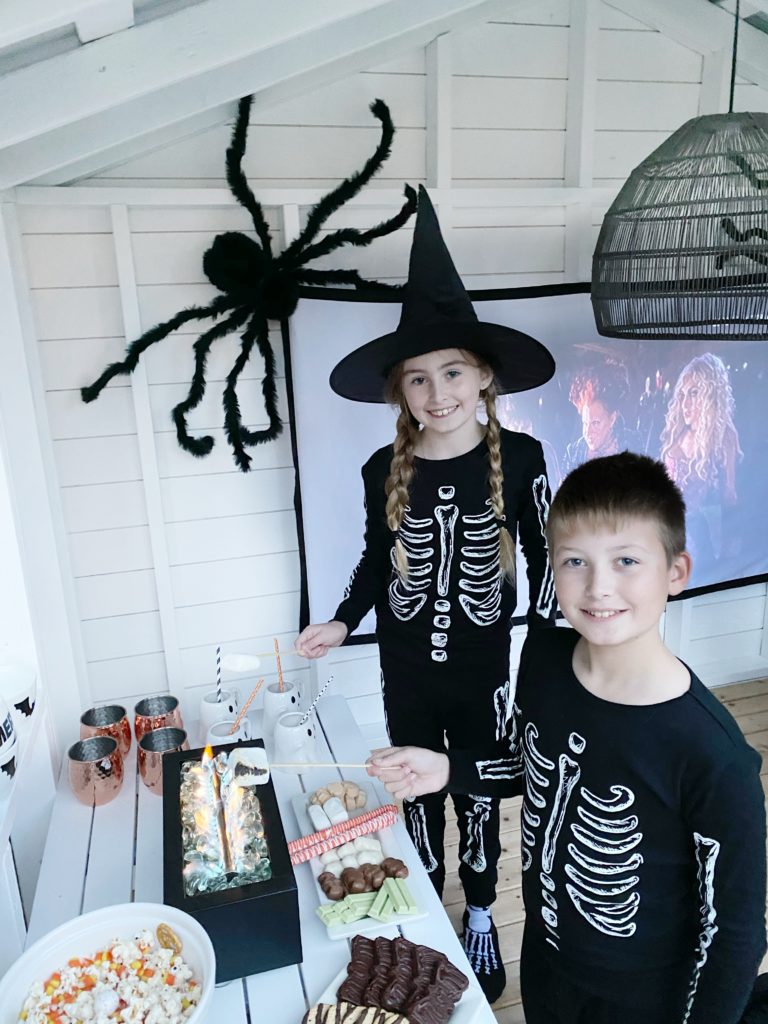 It's almost time for movie night, it's getting darker by the minute! The kids picked Hocus Pocus for the feature!
What is your favorite smore? Zoe wanted chewy chocolate chip cookie smores!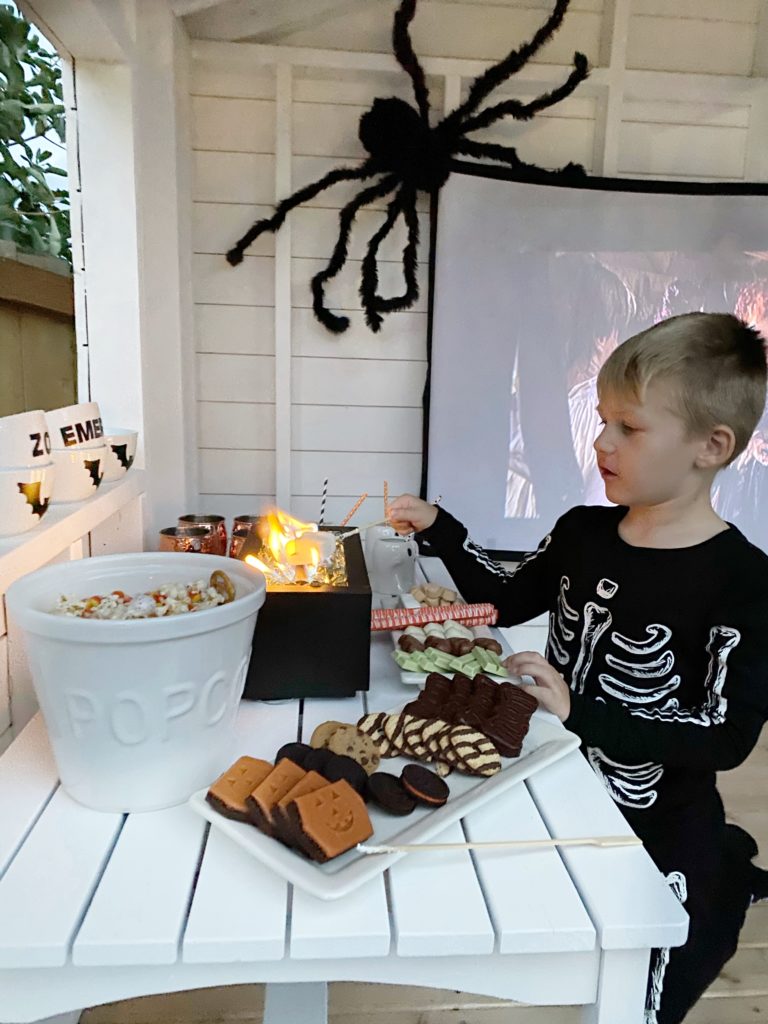 This little firepit is just like a regular size one, but better! Ollie LOVES to have crispy marshmallows and you can see here it will be nice and crispy!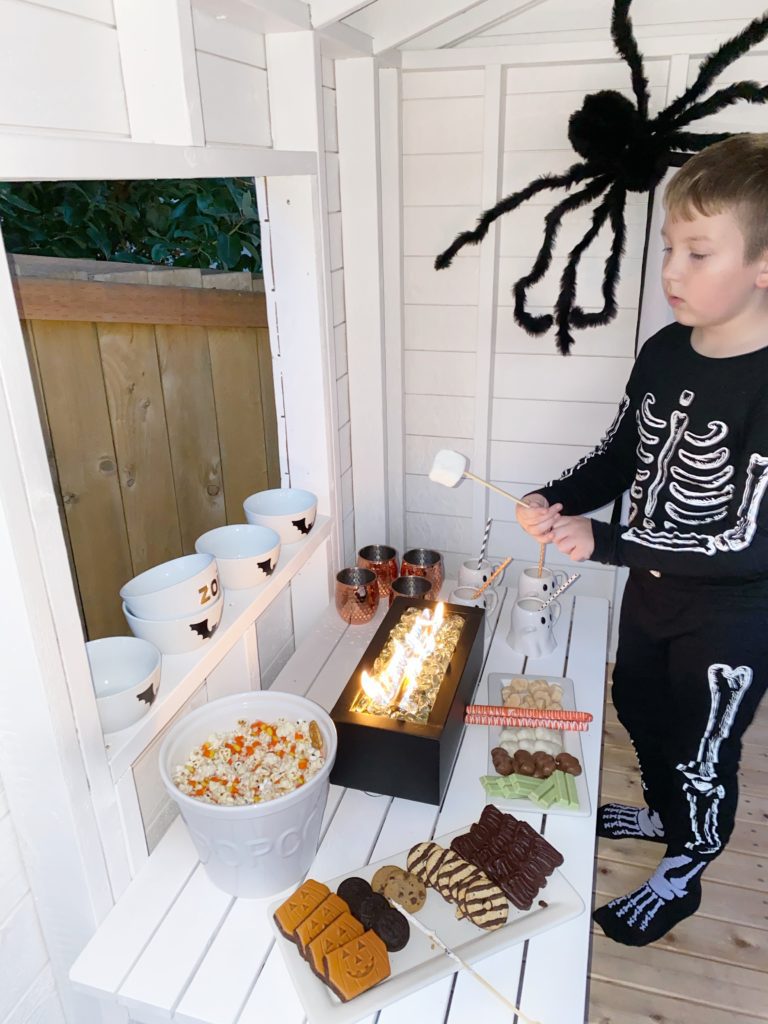 Koen on the other hand doesn't love crispy, only lightly brown.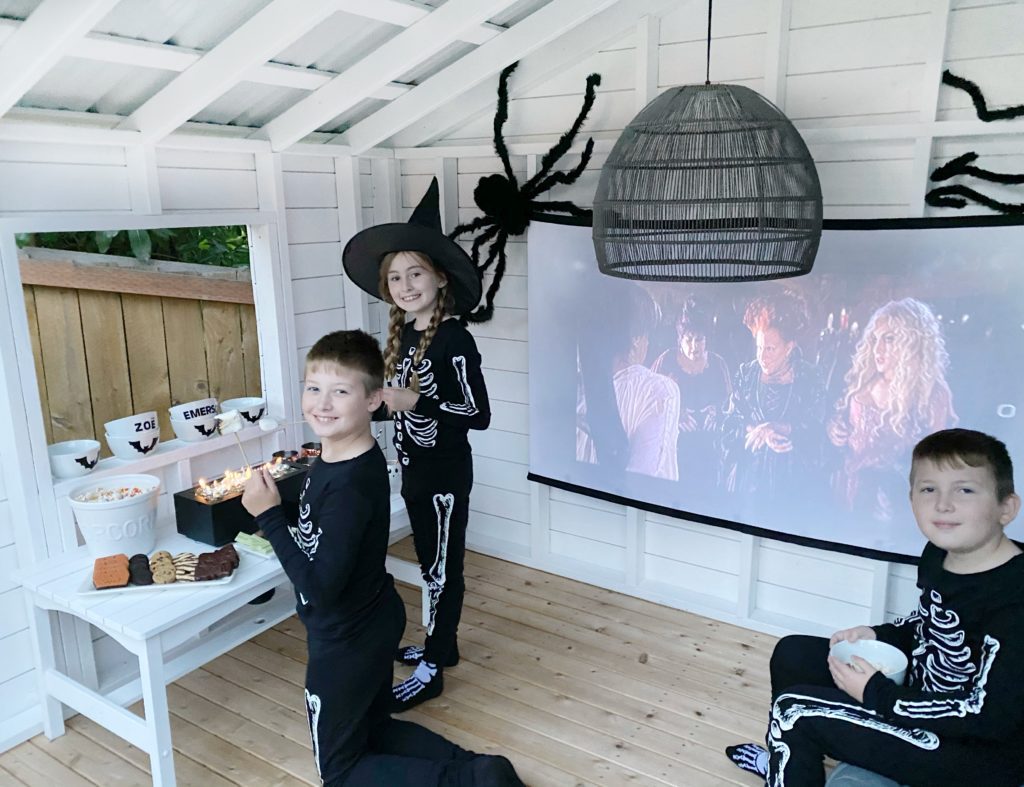 It's Hocus Pocus time! We are so excited for a family movie night and the kids have been dreaming of this since the day we decided to build our playhouse!
A question I get ALL the time is what projector we use, and we have had this for years and it holds up amazing! You can find it HERE. We have two different screens you can find HERE and HERE.
I hope you enjoyed seeing this and it gave you some ideas for a Halloween at home!
TO SHOP THIS POST :
CLICK ON EACH PHOTO BELOW
For more Halloween Ideas :