Simple Fall Touches in the Kitchen
Ready for fall? Today I am going to share with you my fall kitchen and how I add simple touches to it, including how I made a floral arrangement using dried flowers.
Welcome to my kitchen. While this isn't complete, I wanted to give you a peek at what I have started for fall and see a few touches.
Here is the fun floral arrangement I made out of THESE dried flowers from Bed Bath & Beyond.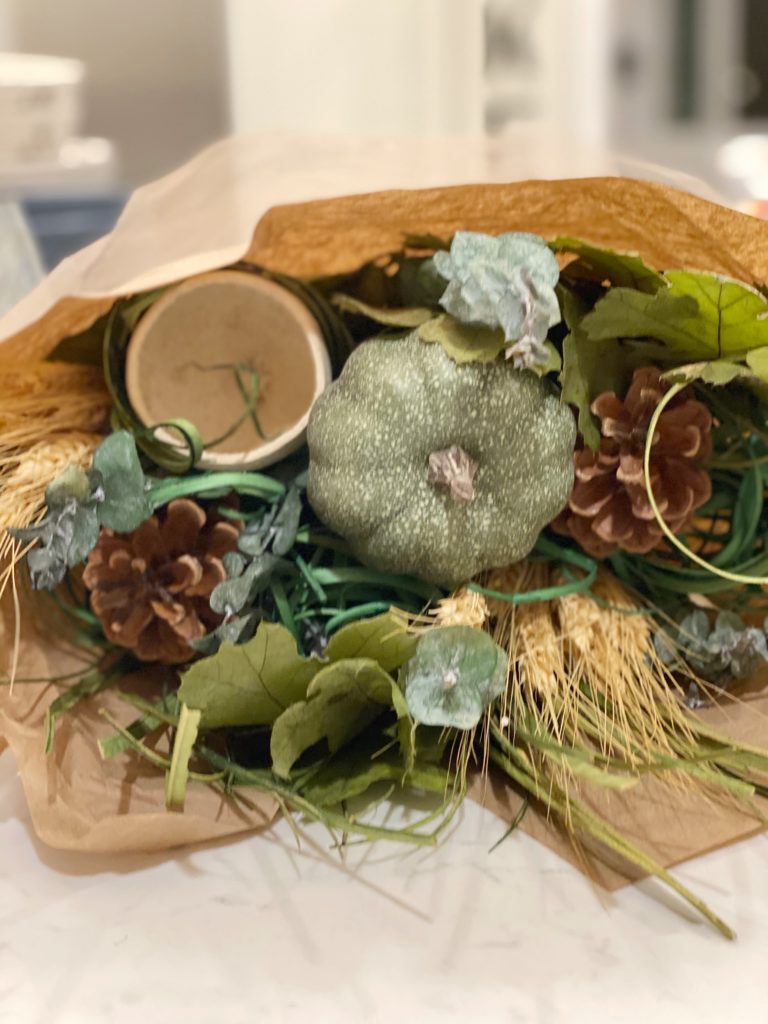 In photo number 1, you can see what they came like.

The second photo, they are unwrapped and time to prep them!

Time to cut the stems and arrange!
WATCH HOW I TURN THESE DRIED FLORALS INTO AN ARRANGEMENT
Check out the finished arrangement below. I am sure you will see it float around my home.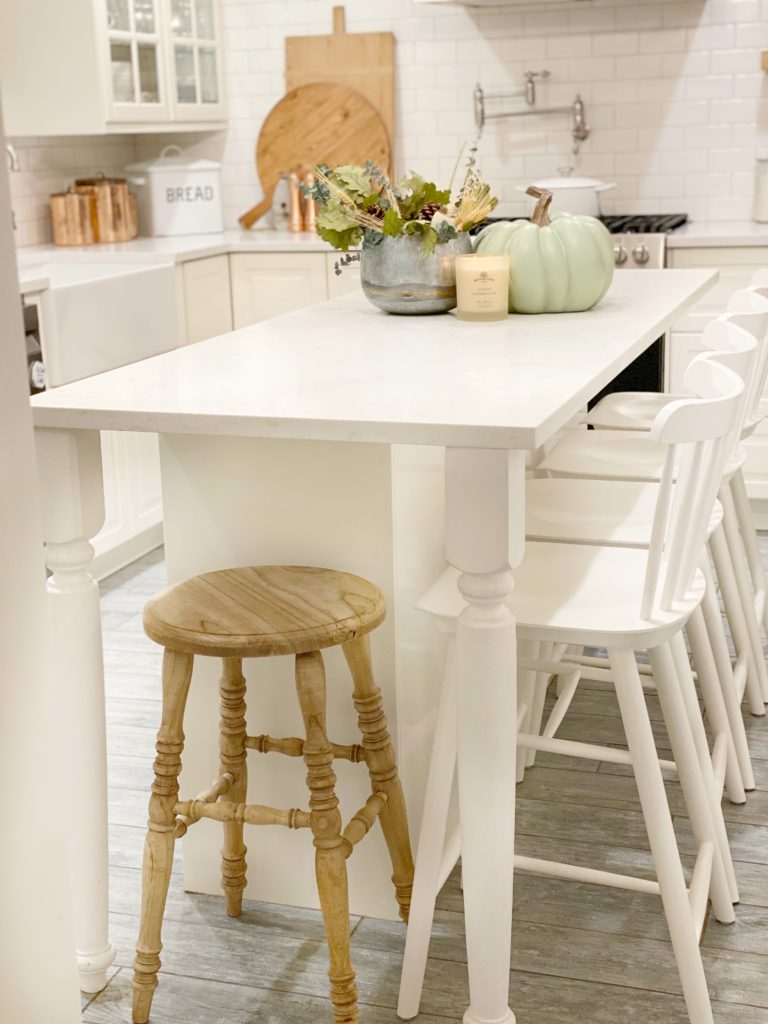 Just make sure not to put the wheat to close to the candle, yes I may have learned from experience.

I walked away for a second, and came back asking James if he smelled something burning – yup to close! No we didn't start any fires it just got to warm.
PS. The candle smells amazing – like Toasted Marshmallow even when burning something.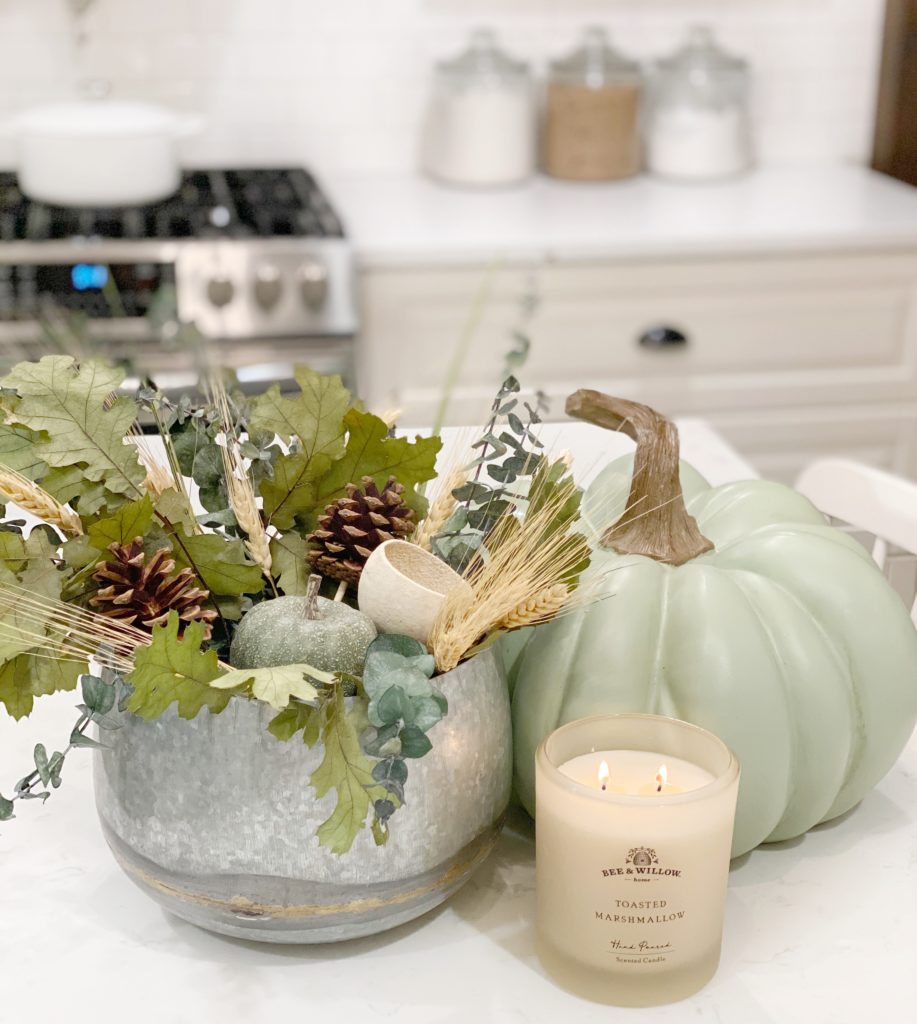 Is it to early for pumpkins? I just fell in love with this faux ceramic pumpkin from Bed Bath & Beyond!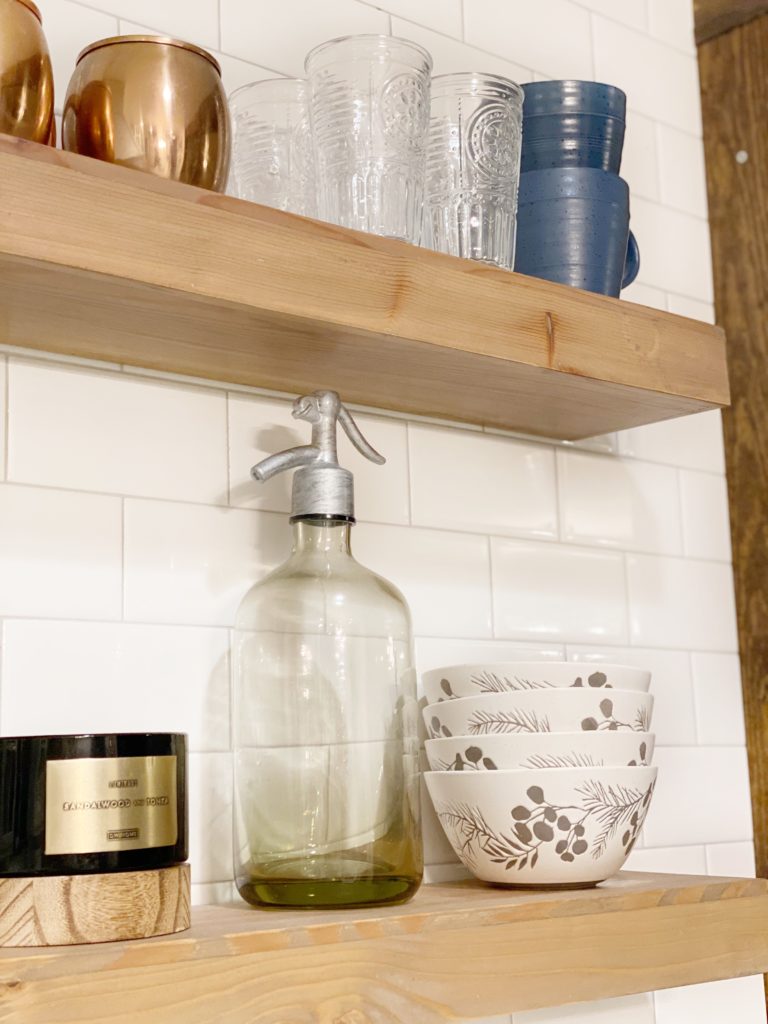 Each season I hate switching up these shelves, not because I don't love to. I just love what I always come up with on these shelves. I try to keep it simple.. add some height and contrast.
If you haven't been able to tell I LOVE woods and whites. I am not sure if I can pin point my style – its a different one for sure.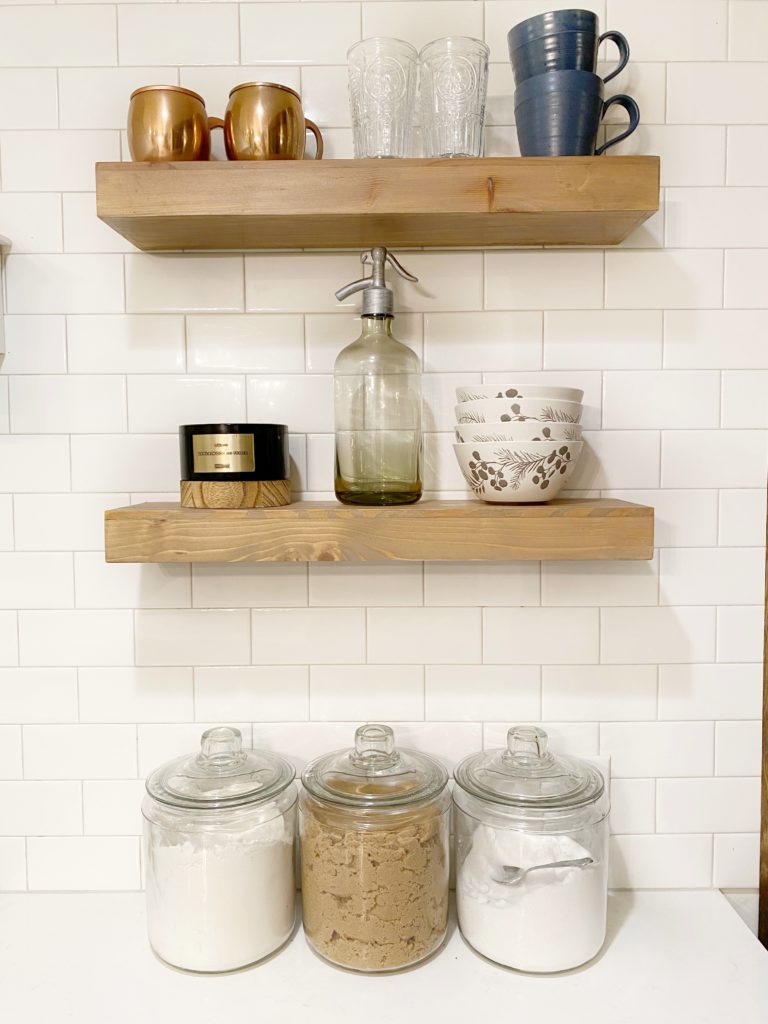 Here is a completed version of my shelves – not to much, not to little.

Another thing that I LOVE to do is, mixing metals! You can see here black, silver, and copper along with my woods & whites naturally.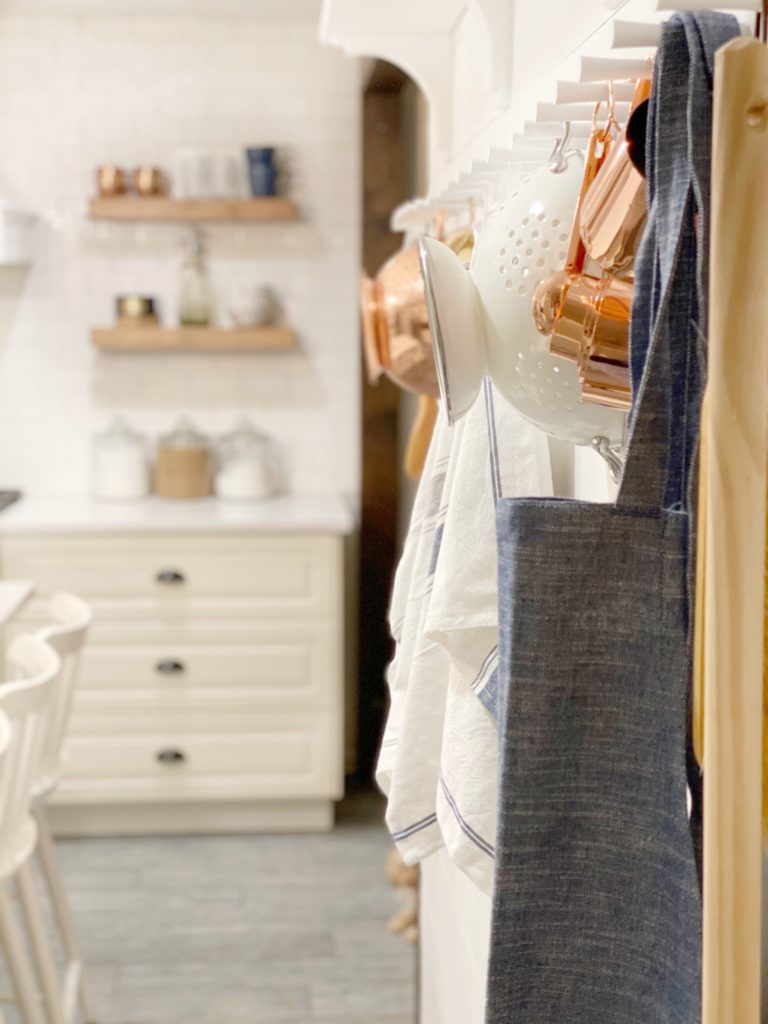 Here is a peek at my peg wall. I will share the full version soon!!
Can you tell my color theme??
I hope you enjoyed seeing a little peek into my kitchen and the simple fall touches I added.

TO SHOP THIS POST { CLICK ON EACH PHOTO} :