New Years 2021 hopefully will be the fresh start we are hoping for! We will be playing New Years Games and I thought I would share these last minute printables! Check out all the fun accessories and decor too!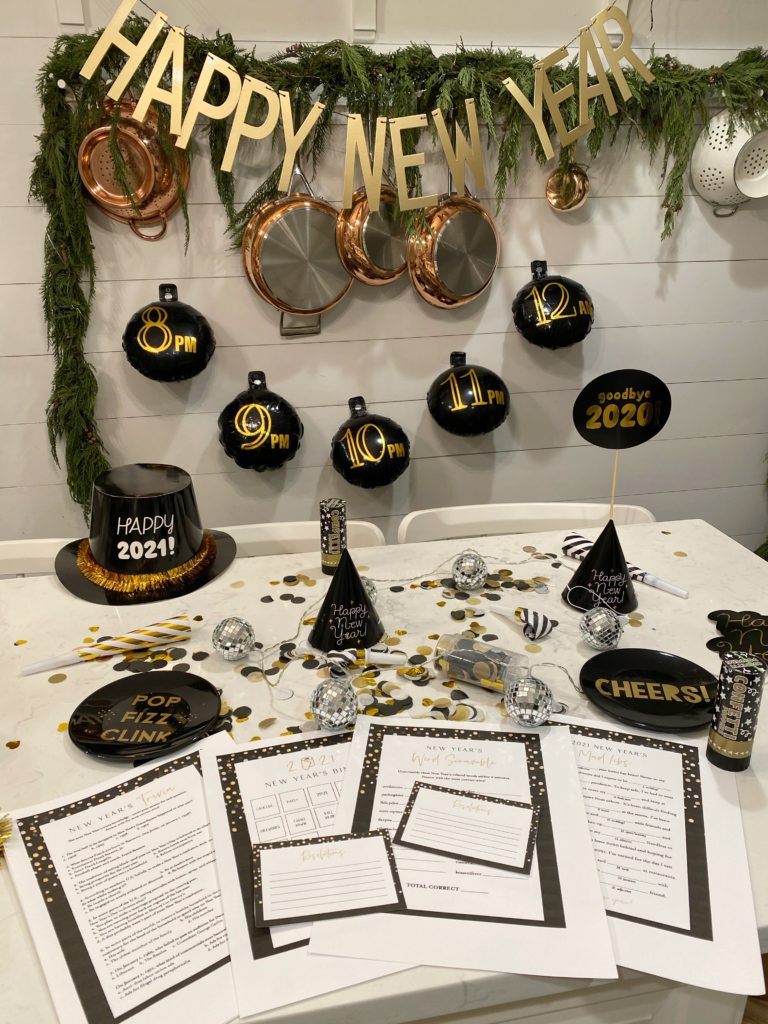 New Years Eve we love to play games and I found these fun printables that you can put together last minute! You can find them HERE. I am so excited for the bingo! It has 8 games plus the cutest resolution cards!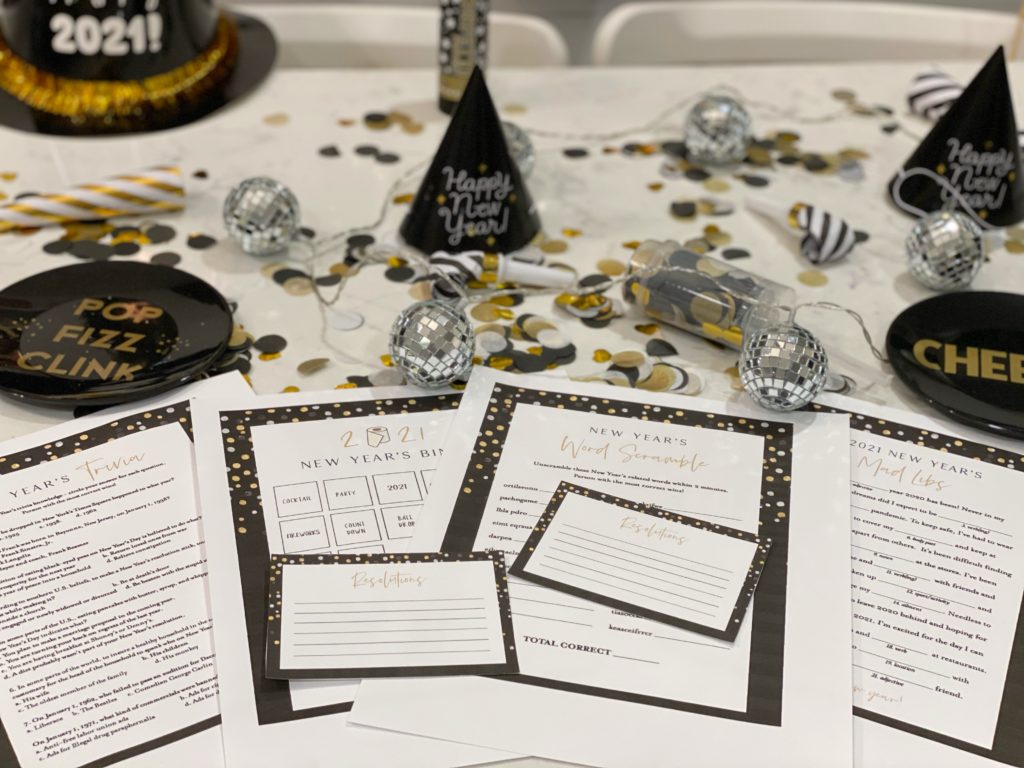 Do you do New Years Resolutions? I love to set goals all year long, but New Years is a great time to start! Aren't these cards so cute! You can find them HERE.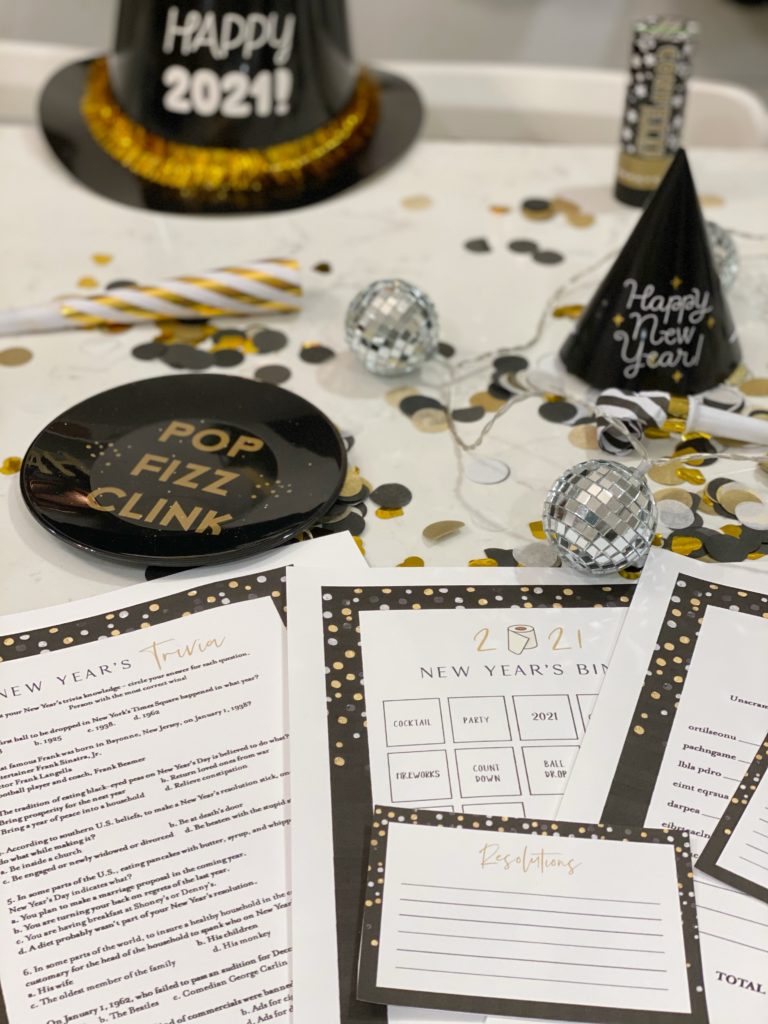 New Years Trivia, Scattergories, Bingo, Mad Libs, Around the World, What's on your phone, Word Scramble, Drinking Game and Bingo HERE.
Now that you are all set on games, here is some fun accessories for the night! You can shop some and pick up same day – if not get prepped for the next year!

This is the best appetizer that will wow any crowd! Perfect for holidays or everyday!
I know, there are probably a million people that claim they have the BEST chocolate chip banana muffins – but really this is it!