This room has gone through a lot of changes, and with the help of Bed Bath & Beyond it is complete! When you live in your home you want to love each room, and now I can say that I do! If you have followed along, this room at one time was a garage so its been hard to make it feel like its an inviting place to be. Last year we added this cozy fireplace and it changed the space so much. To make the room even better we relocated a door, and in the next photo you can see there is a wall in its place. Now let me go into detail and show you a little more into my home.
I want to pinch myself when I see this view, it has been a space that I haven't loved for years. Where the mirror is there was a door… and to see this whole area come together I just love!
I want to talk about my new favorite line from Bed Bath & Beyond, it is called Bee & Willow and every piece is incredible! This crocheted blanket is part of it and I think I need more! You can see the pillows from the line in the background, I will show you more into detail if you keep reading.
I love the texture that pillows add to a space, even if they are white. These ones from the Bee & Willow line are perfect and I love that the covers come off too – easy for cleaning!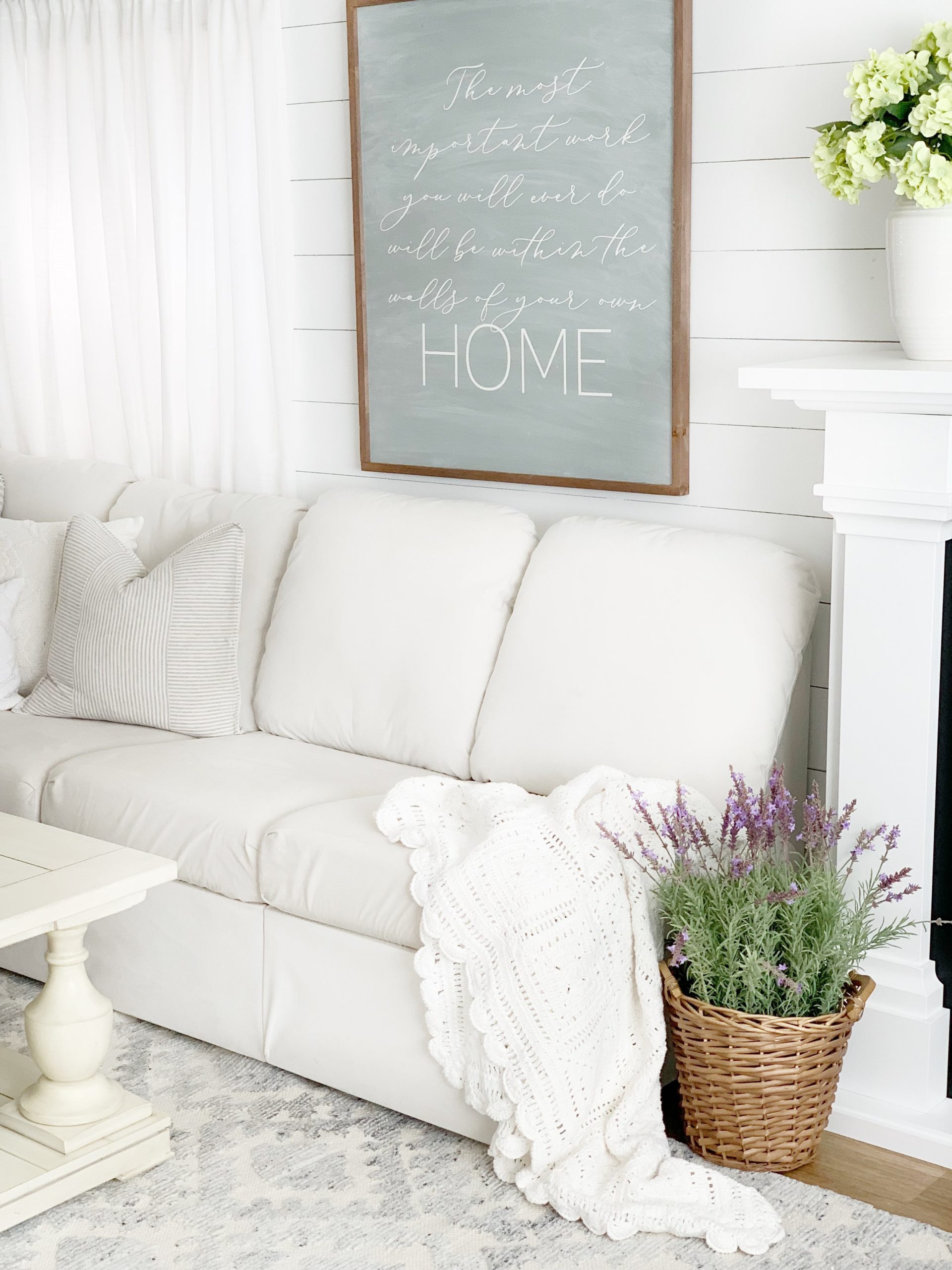 I changed the curtains from drop cloth to these white curtains I found, and it makes the room feel so much lighter and brighter.
Styling a coffee table can be hard sometimes, so I like to keep it simple and easy to move. I found this shallow basket and added these gorgeous faux hydrangeas.
I kept it simple for my wall to, by just adding some shelves. I love these faux flowers in a vase – they look so real with the faux water.
These pillows, what can I say? I love how detailed they are and remind me of something from long ago.
This vase and flowers are both from the Bee & Willow line, I told you everything is amazing right??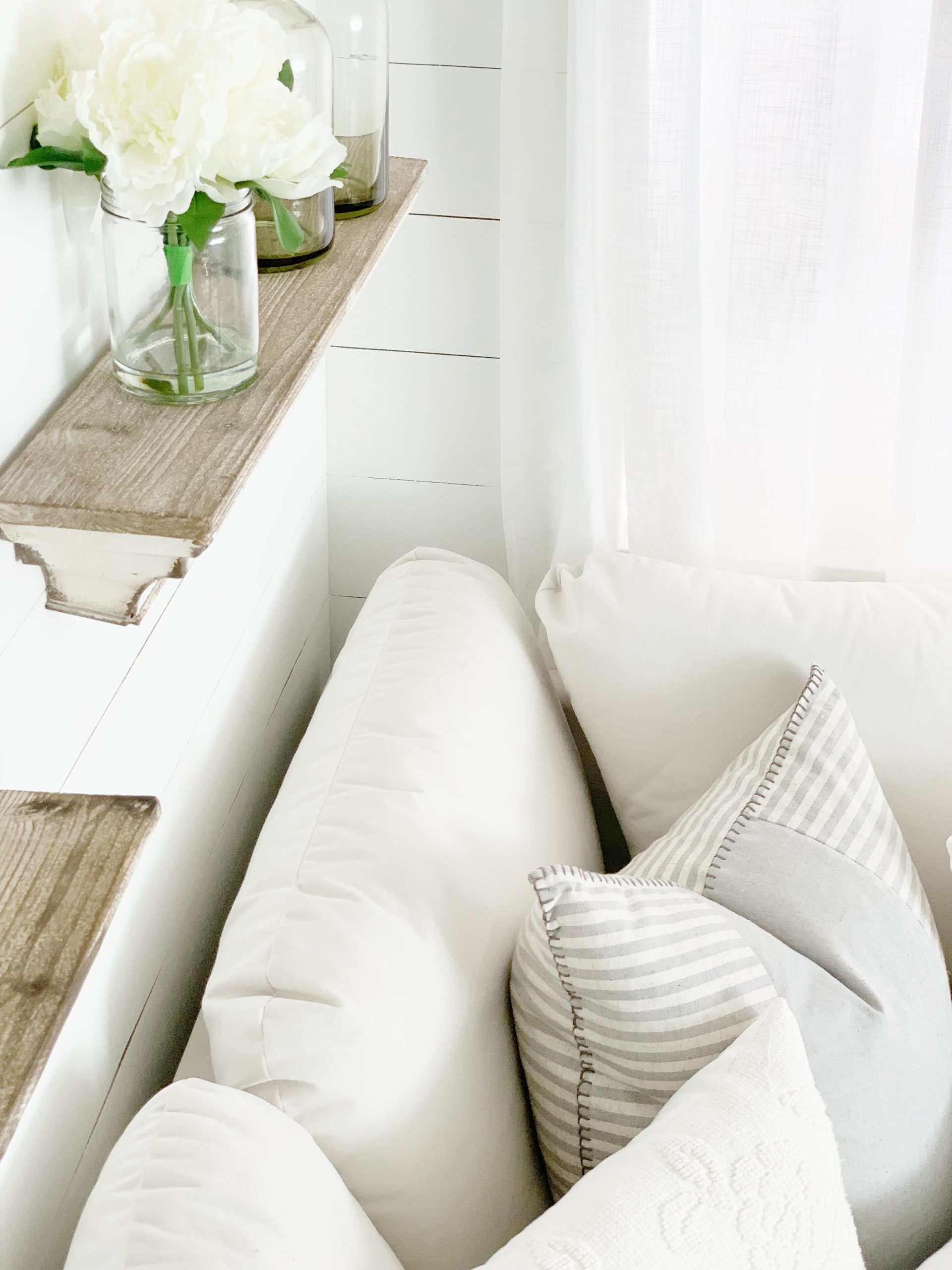 Here is a close up of those faux flowers.
When styling your space, make sure you love it from every angle!
Miss Rosie is loving this new bench we got from Bed Bath & Beyond. I did put some lime wax over it, when it came it was a bit yellow/orange but it did the trick and is perfect! The quality is amazing and now we can actually sit on the sofa and enjoy while being cozy!
This rug, and the textures are amazing! It is a Joanna Gaines one made by Loloi that you can find at Bed Bath & Beyond.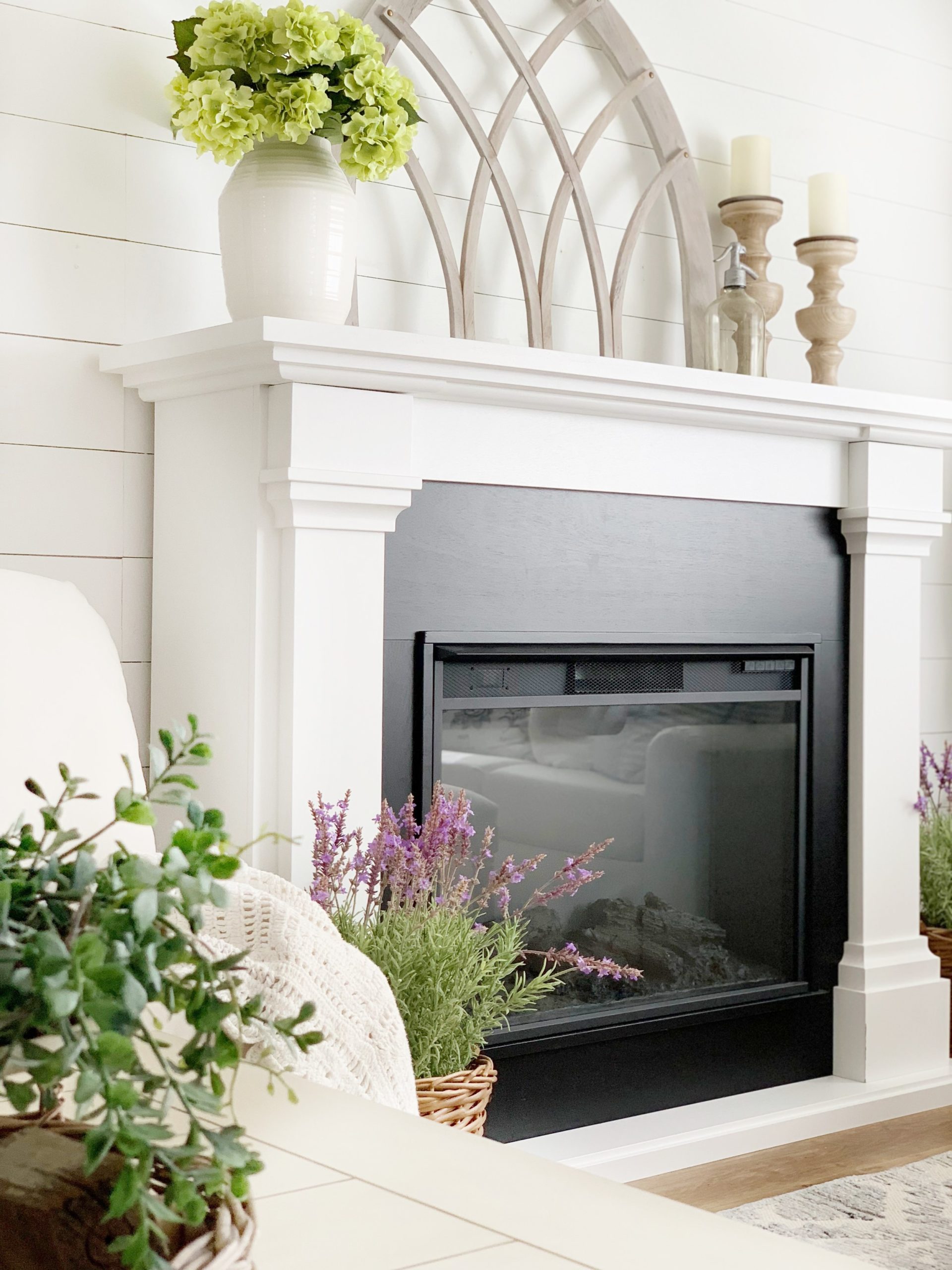 Here is the fireplace that started it all! Adding this electric fireplace to this room not only makes it cozier as you look at it, but the warmth it ads is incredible!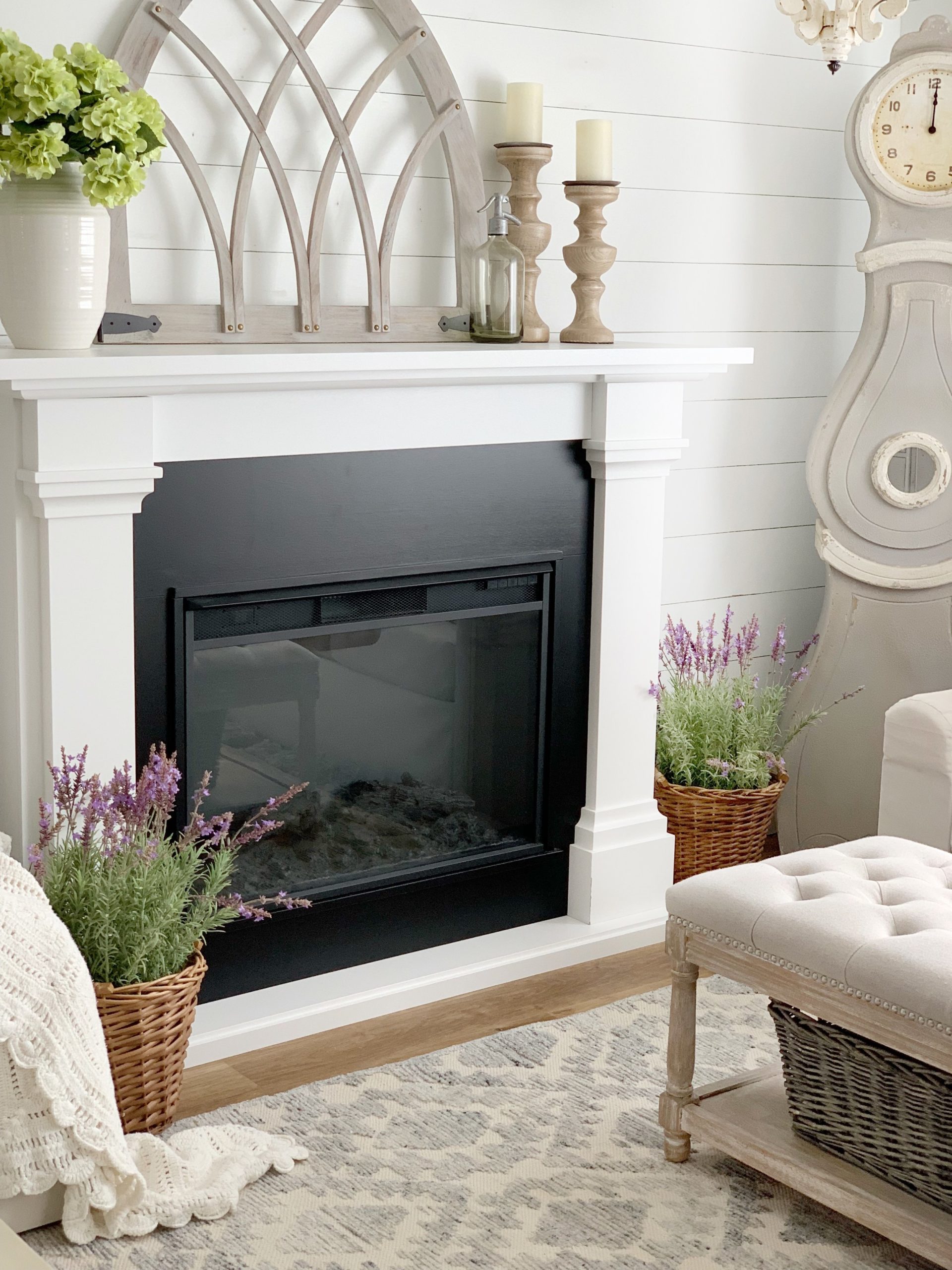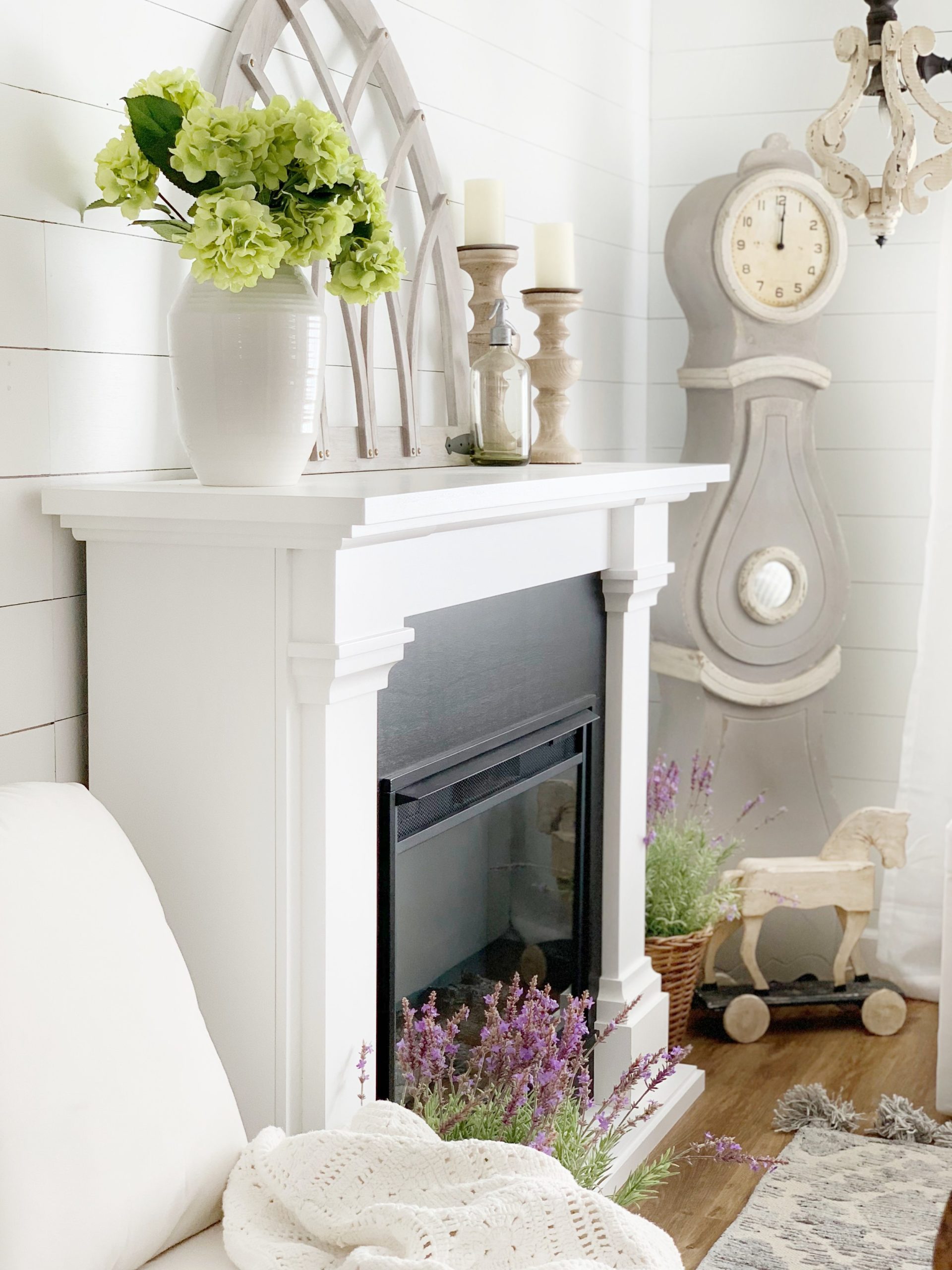 I think this space is ready for spring, just add some flowers like these faux ones here and we are set!
Here is a view from our dining room and when you walk into our downstairs. I moved the fireplace and the sofa from before and so happy with the results! We added this sofa and bench here and it lets us fit not only our family but friends too!
Here is the piece I have been waiting to share! Once I added our other cabinet I found this one and fell in love, the colors were so unique and I wanted to have another spot to store things we loved. I found this at Bed Bath & Beyond online, did you know they had so many great finds?
Here is more of a full view of this side of the room, it is so nice to walk in here and see this!
So much of this space is from the Bee & Willow line, the blankets, the baskets, the hydrengeas, and do you see the amazing flower pillow? UM yes please!!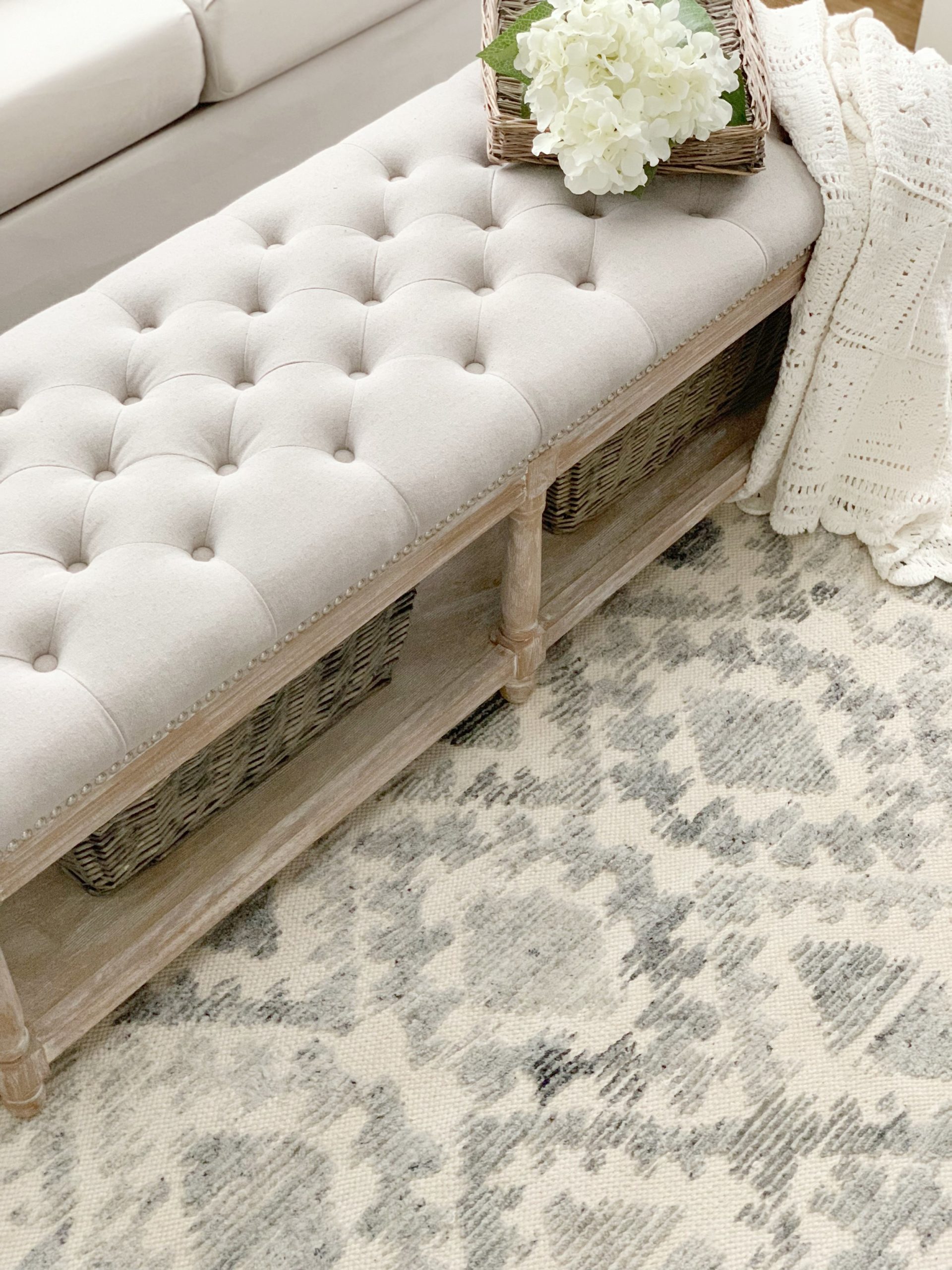 This ottoman bench though, it is so perfect for this space! We needed to make the sofa a little more cozy and its perfect to put our feet on and it has storage too so win!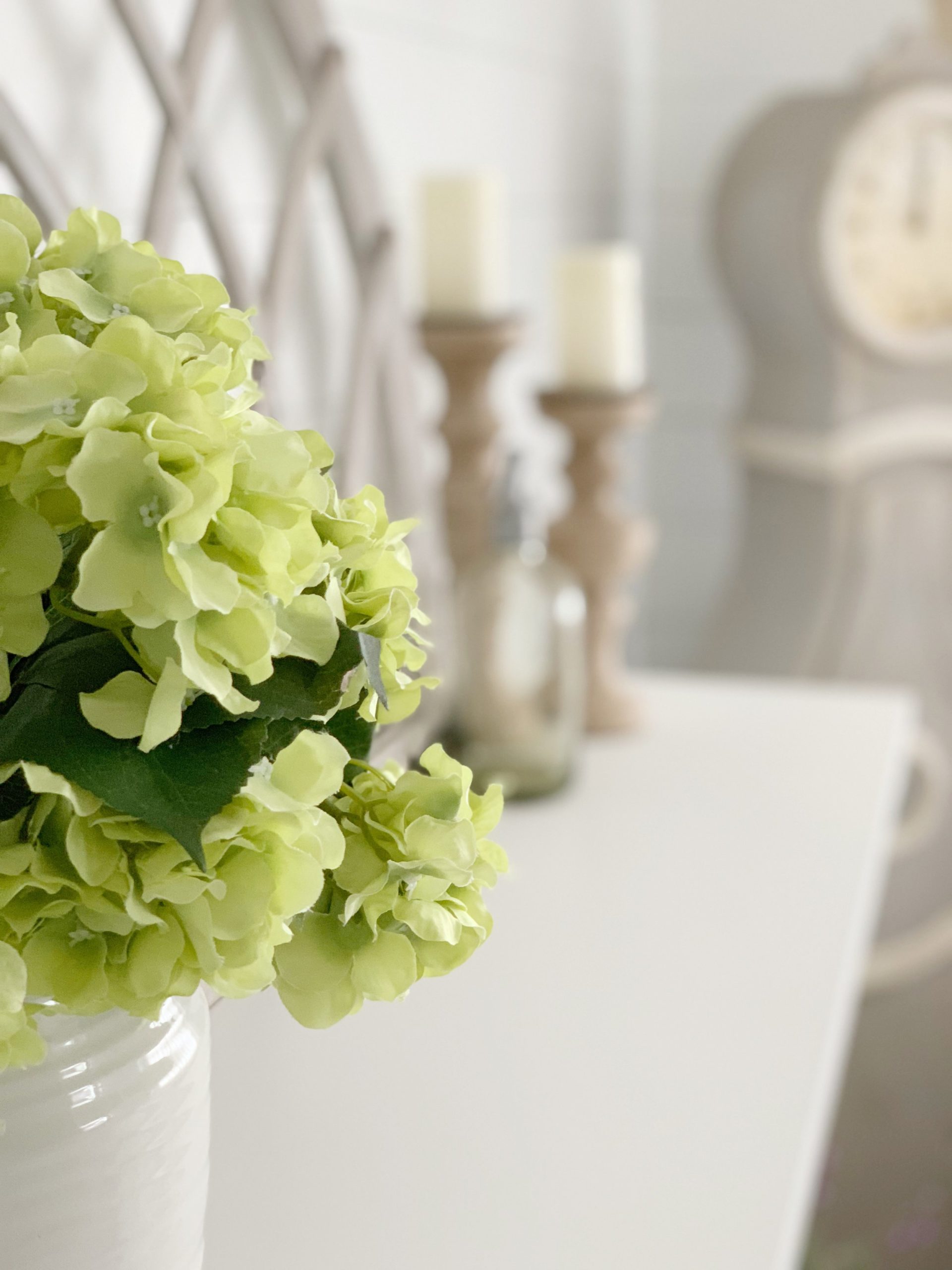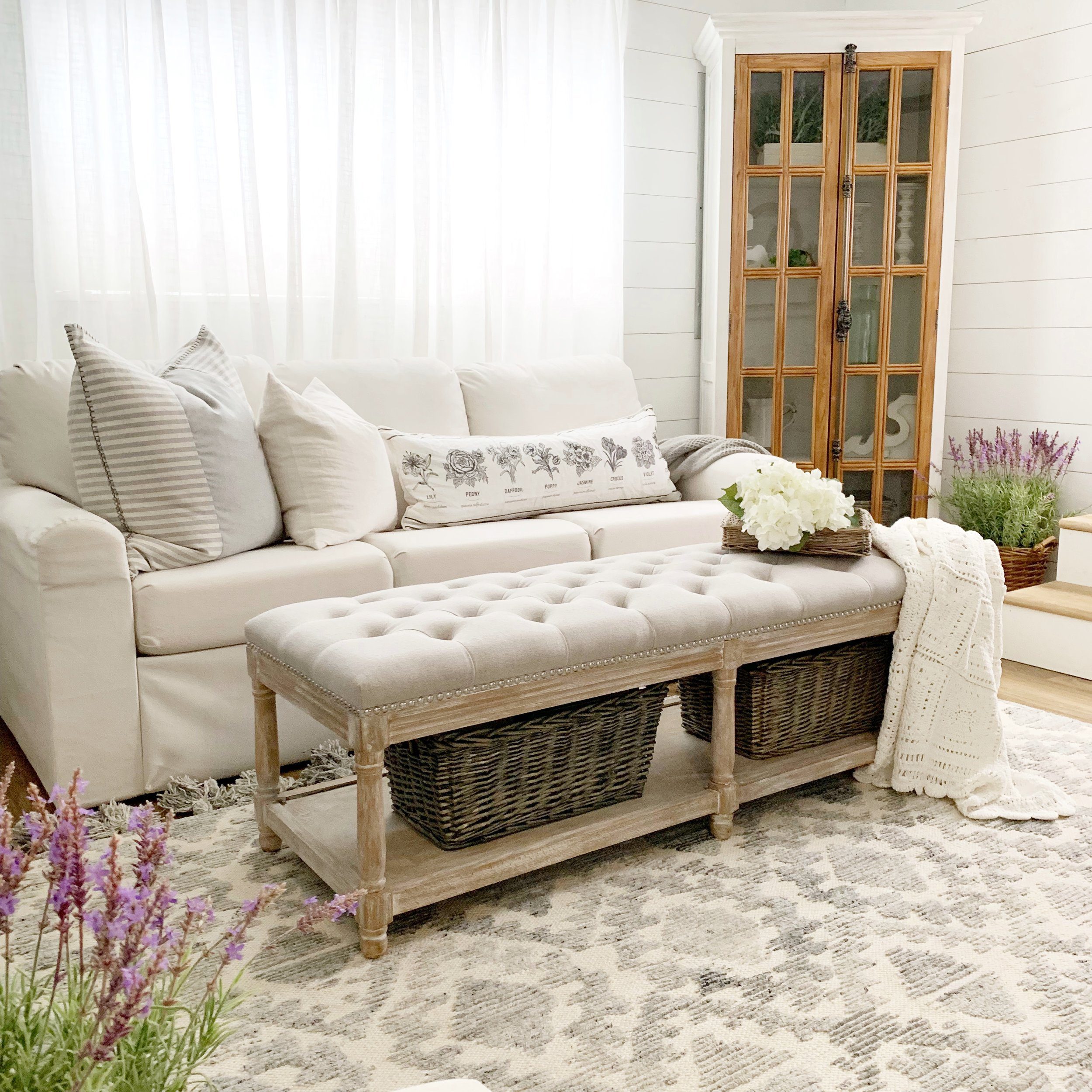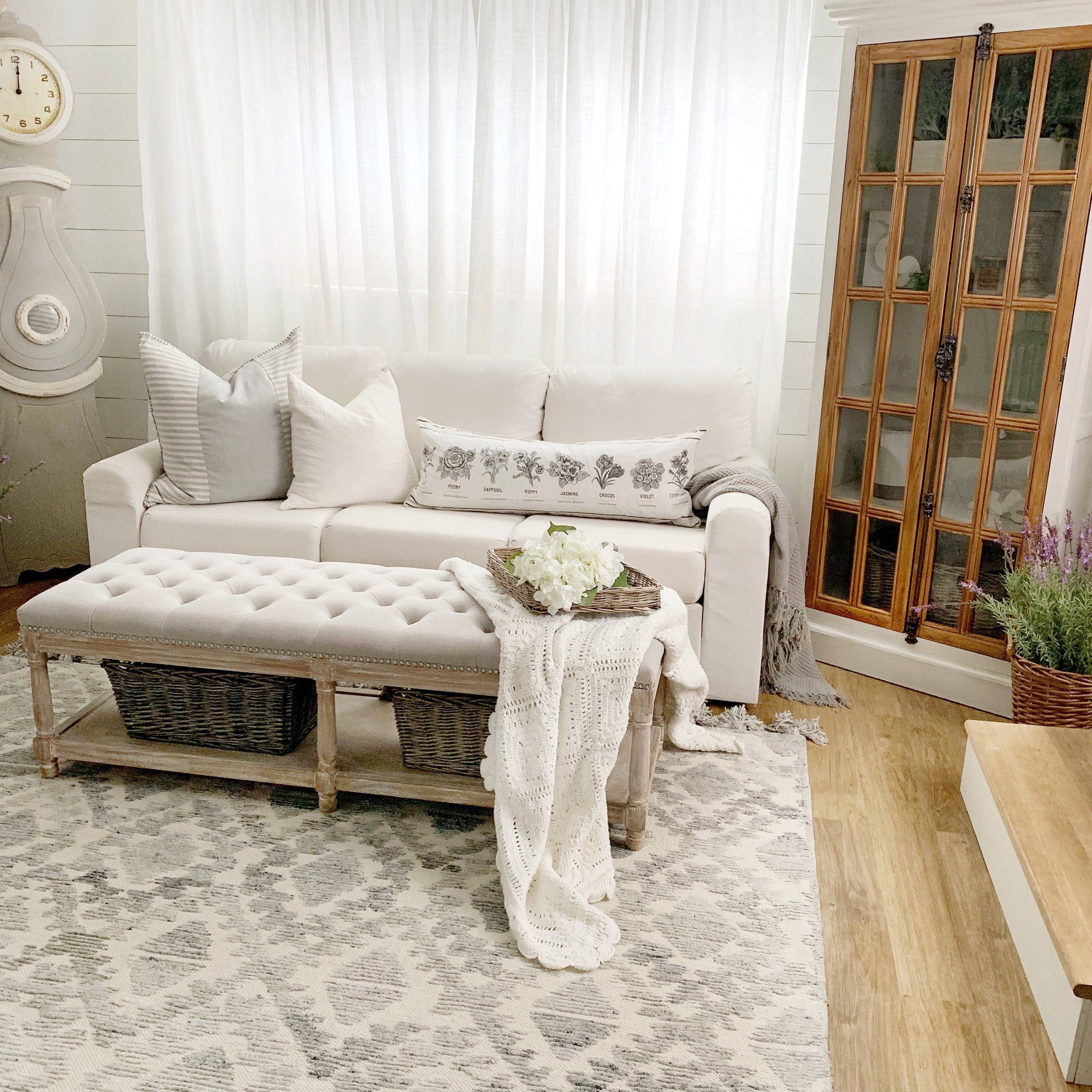 I hope you enjoyed this little tour of our living room refresh! I love that these pieces will be here and we can just switch out greenery and pillows for fun! Scroll to the end to see the full list of sources, and always feel free to ask any questions!
Before you go, miss daisy wanted to say bye! She hoped right into this basket, so I couldn't not take it before saving her! I hope you get the chance to check out Bed Bath & Beyond and their new Bee & Willow line you will adore it!
Sources :

I have placed all the links below, you can click on each item.
Two Toned Cabinet
Electric Fireplace
LoLoi Magnolia Rug
Crochet Blanket
Patchwork Grey Throw
White Hydrengeas
White Ceramic Vase
Glass Bottle
Rectangle Storage Basket
Green Hydrangeas
Pitcher
Bee & Willow Floral Pillow
Bee & Willow Pillow white
Bee & Willow Crochet Pillow
Bee & Willow Peony Candle
Bee & Willow Lavender Box
Rose Garden Curtain Panels
Rectangle Basket