While we may not be doing our normal "Friendsgiving" this year, I wanted to give you some inspo! Here is a fun little Friendsgiving we did for the four bestest of friends with the help of JOANN.
This was so fun to put together, and I hope you leave inspired for your very own Friendsgiving or Thanksgiving. You will find lots of DIYS and one of their favorite traditions.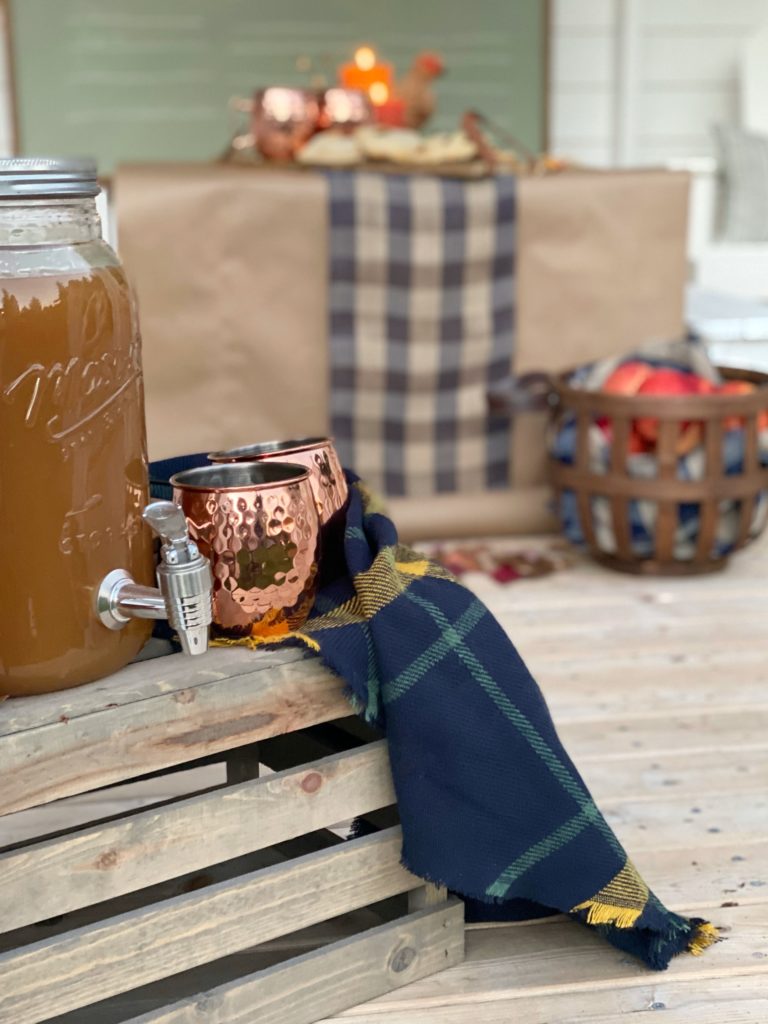 Welcome to our Friendsgiving, I found the best items at JOANN and I am so excited to share them with you!
Friendsgiving Ideas :
First up is this crate, I love that it has so many uses! You can see HERE that I used it for books in their homeschool area. Now upside down it's the perfect holder for drinks!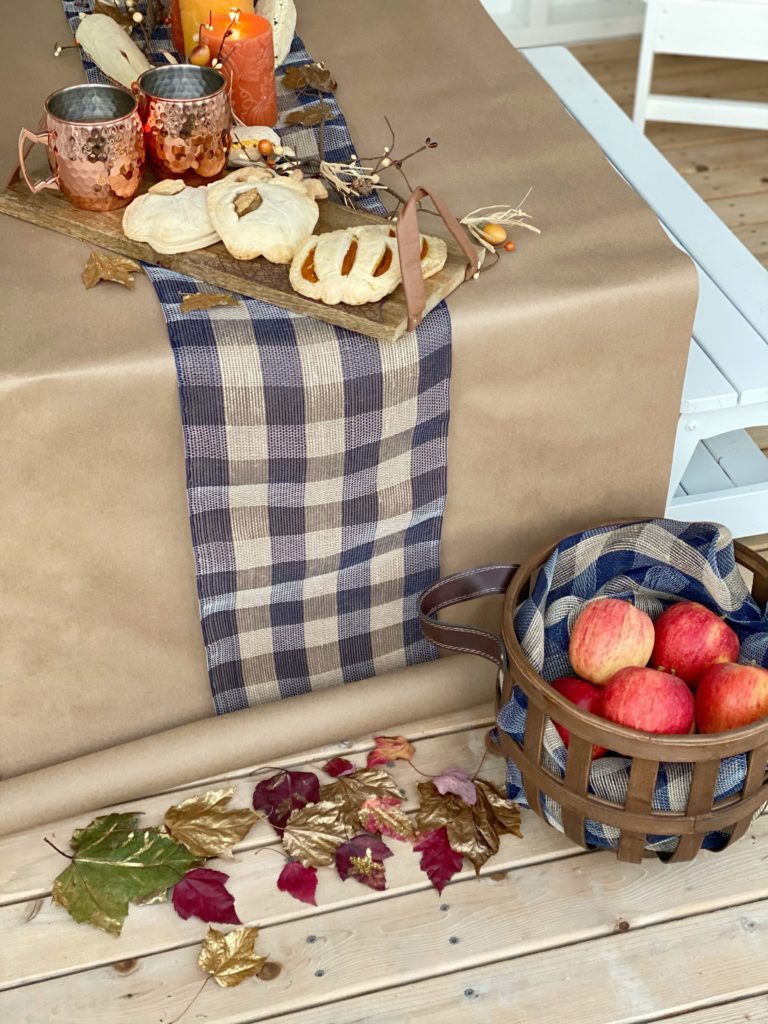 Zoe and I has so much fun painting these leaves, the gold and glitter were so pretty.
You can find the colors we used HERE and HERE.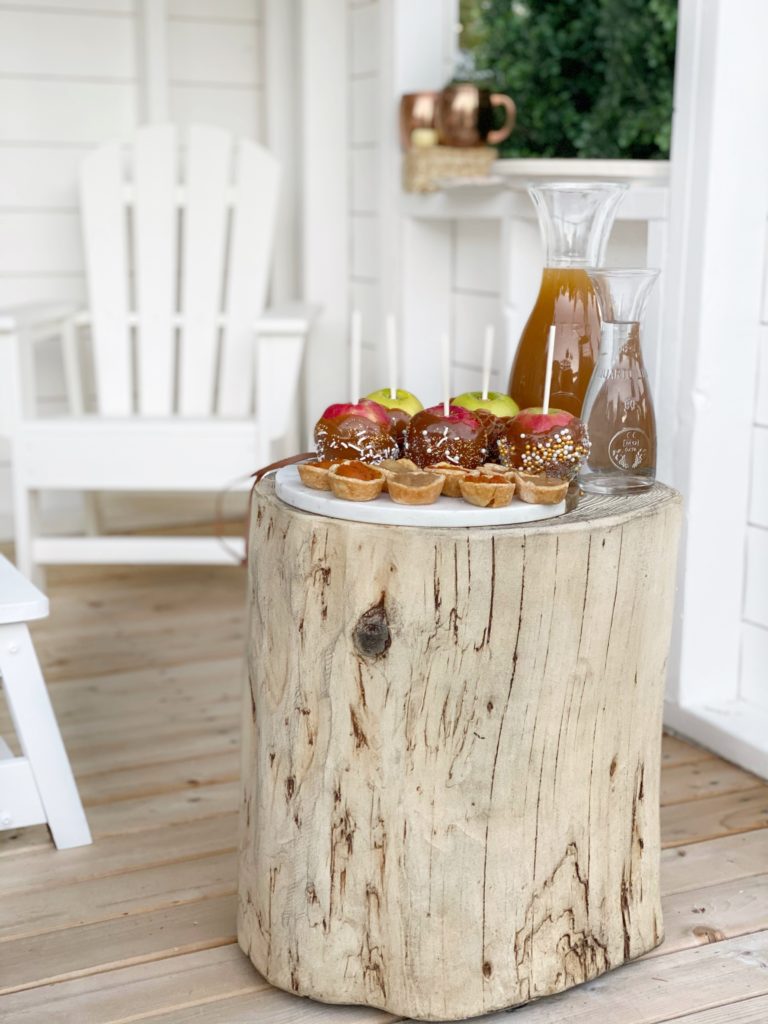 I found the most amazing caramels at JOANN! You know the horror stories of carmel sliding off the apples, well this stuff not at all – but you gotta sprinkle quick!
Here is a little more of this view, we even found the tray there you can find it HERE.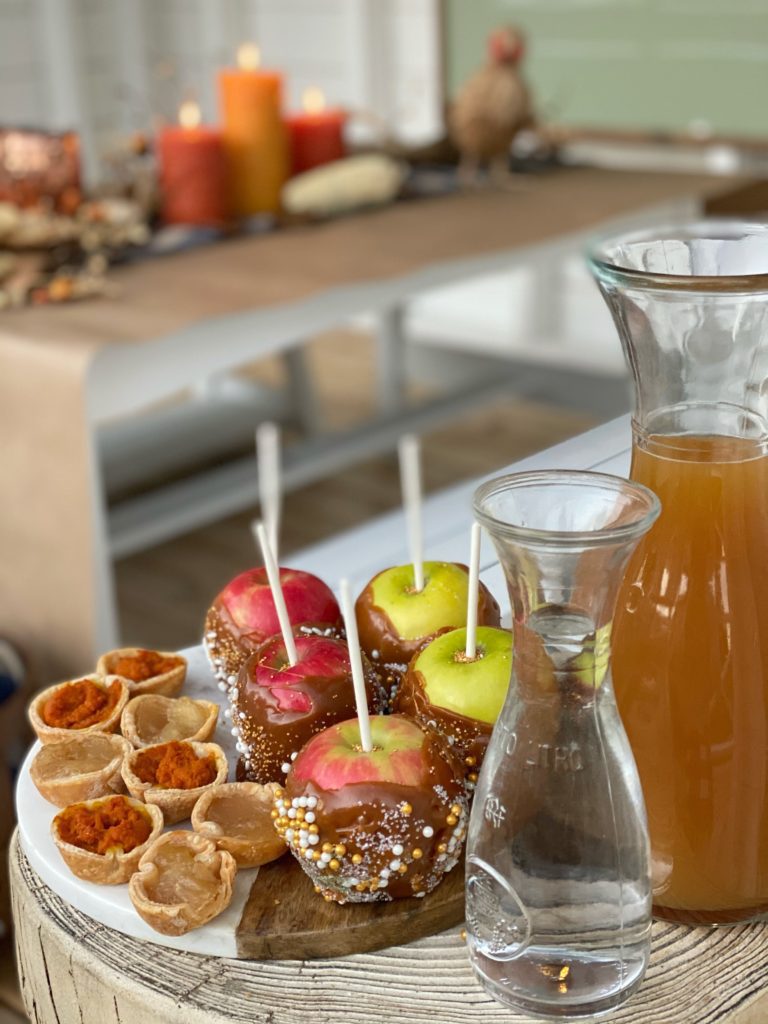 I feel like we have an apple theme here, apple pies, caramel apples, apple cider but don't worry we have pumpkin pie!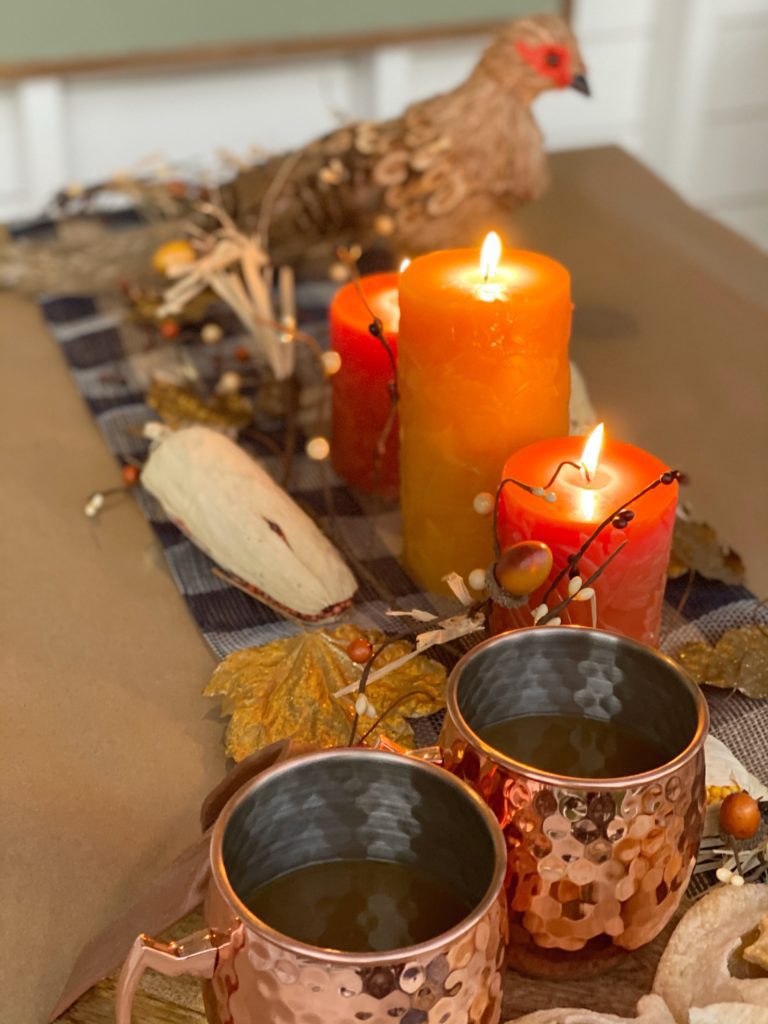 This is an up close of the kids Friendsgiving table, let me tell you about some of the things I found!
Did you know craft paper is such a good base for a table for kids or adults? We planned to add some crayons and color on here, but after the time change it gets dark so quick! Not only is it fun to color, but it makes for easy clean up!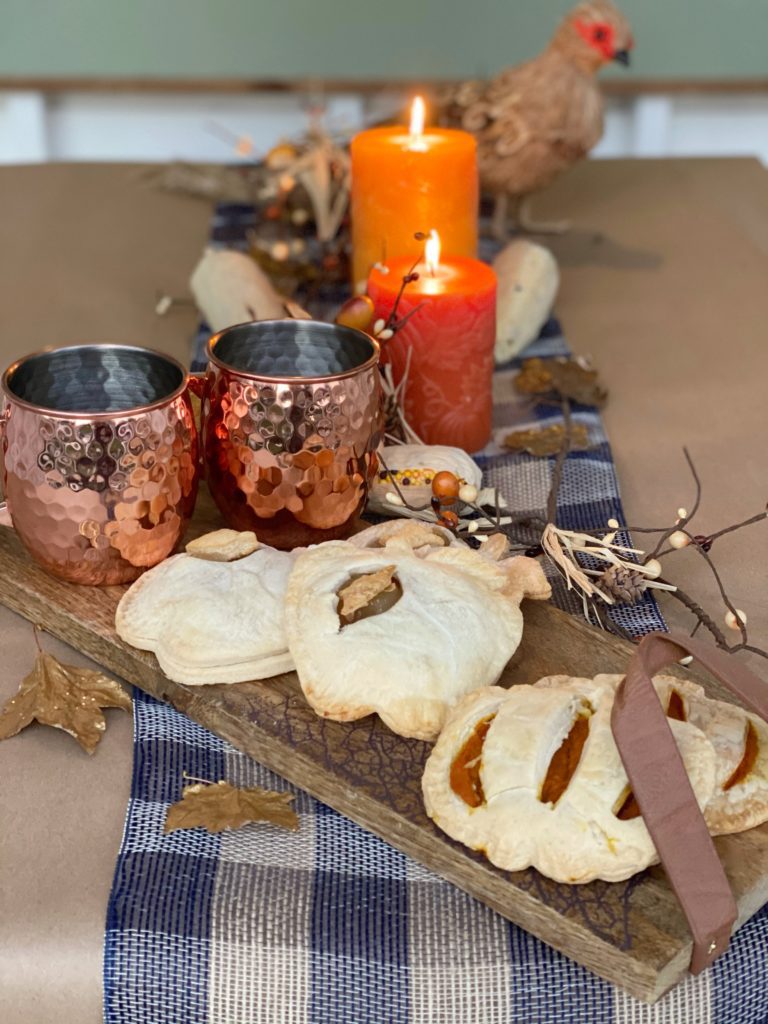 Zoe and I had so much fun making apple and pumpkin pies, we knew this tray we found at JOANN would be perfect for them!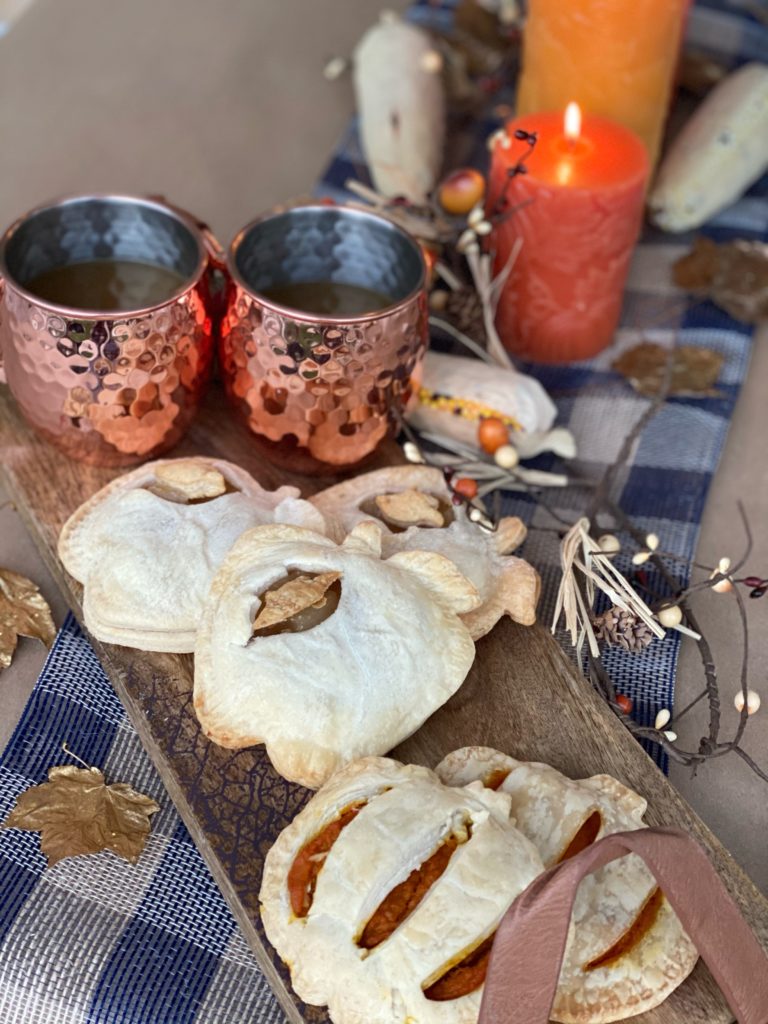 Can you get enough of the blue checkered burlap? You can see some of the leaves we painted here too!
These candles are so beautiful and have the best glow, did I mention smell good too!
This dainty garland was the perfect touch!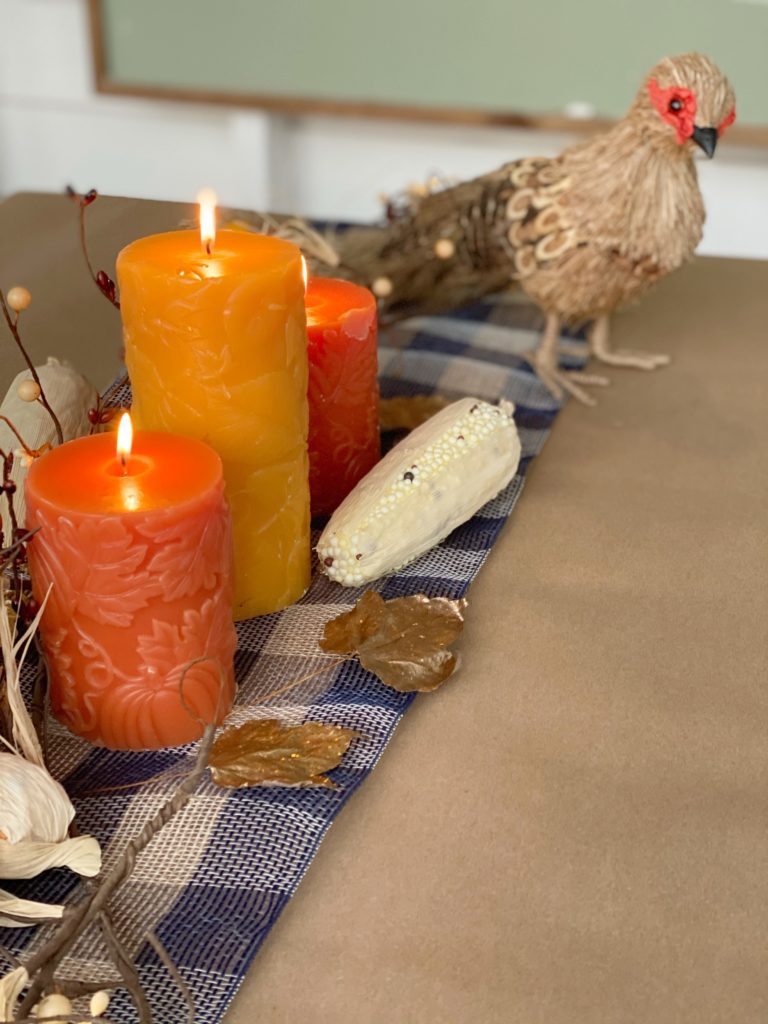 My favorite piece was this Turkey! The upclose detail I can't get enough of and will be something I cherish forever!
I forgot to tell you about this basket, the color and the handles I just adore. JOANN seriously has the best stuff!
Are you ready for my fun DIY? It's really a tradition we have done since my kids were little.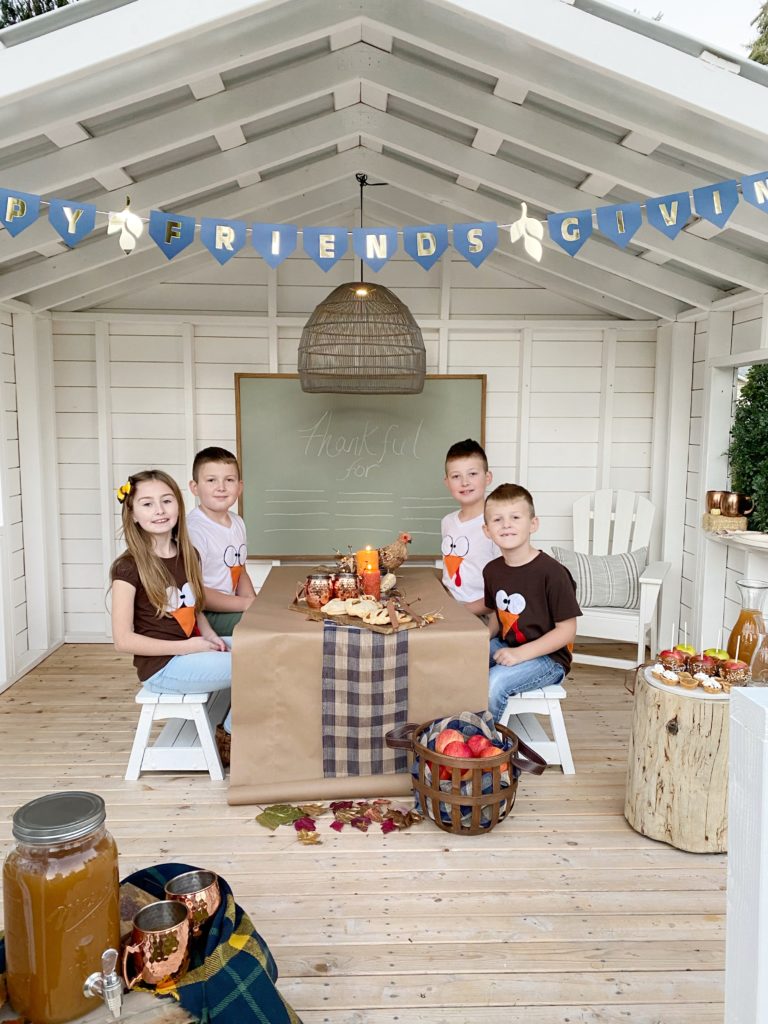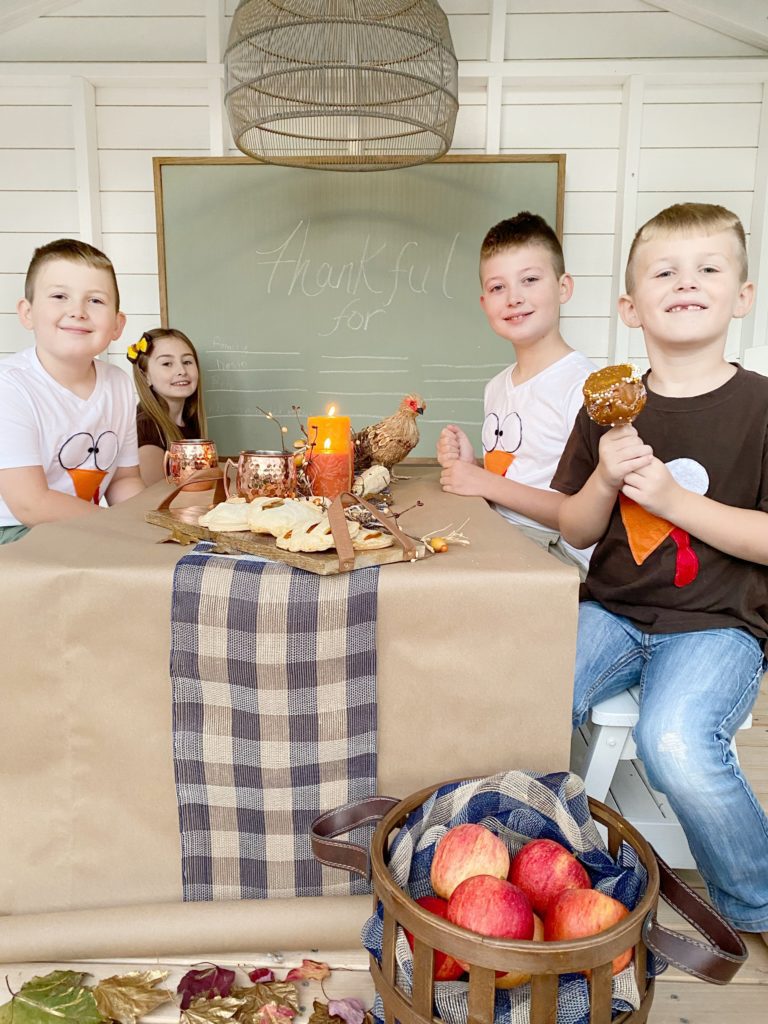 Do you spy the cutest t-shirts you ever did see? These were so fun to make! I found the felt at JOANN and grabbed some new sharp scissors, pins and got my sewing machine ready!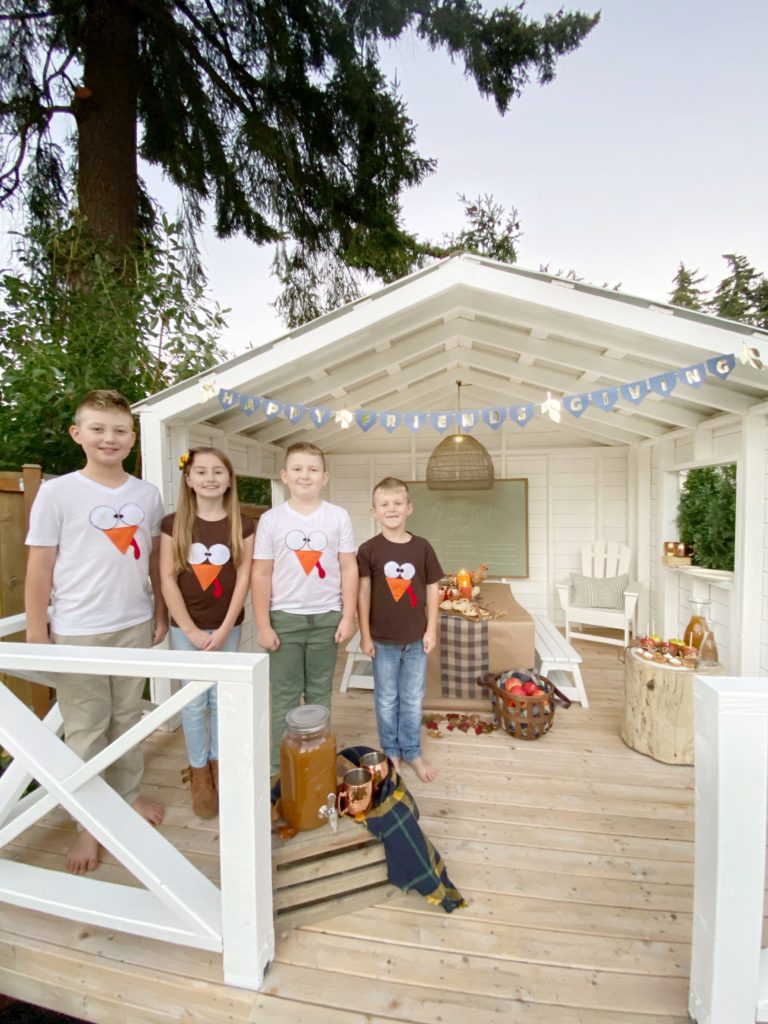 Here they are all complete FRONT & BACK all ready for Friendsgiving and Turkey Day! I hope I inspired you in some way check out a recap of the fun DIYS below and some fun photos that inspired today <3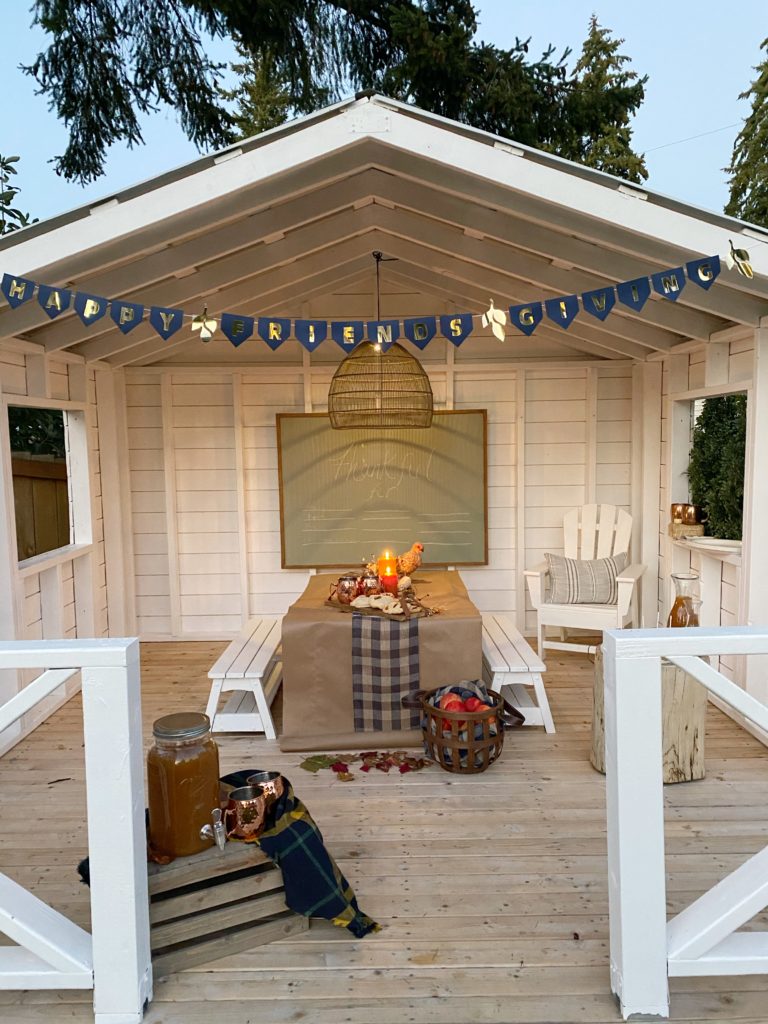 If you missed all the fun DIYS, we started with this banner, then painted some leaves, made some caramel apples, pumpkin and apple pies, and last of all the Turkey Shirts! Ready to walk down memory lane……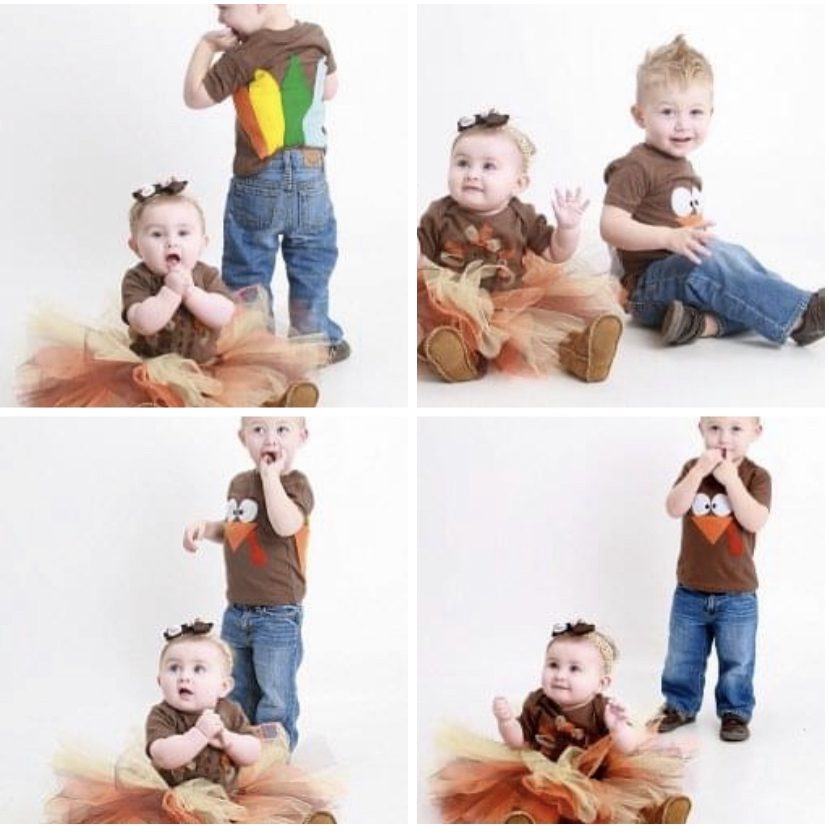 Where does time go? As you spend the time together during this holiday season make sure to enjoy each moment and make wonderful memories. Try not to get caught up in the hustle and bustle, take time off your phones and soak up the people next to you <3 Enjoy the moments event the hard ones because that's what memories are made of.
Thank you JOANN for sponsoring this post and letting me be so creative! For more ideas check out these below :