How to transition your decor into fall + 5 easy DIY table scapes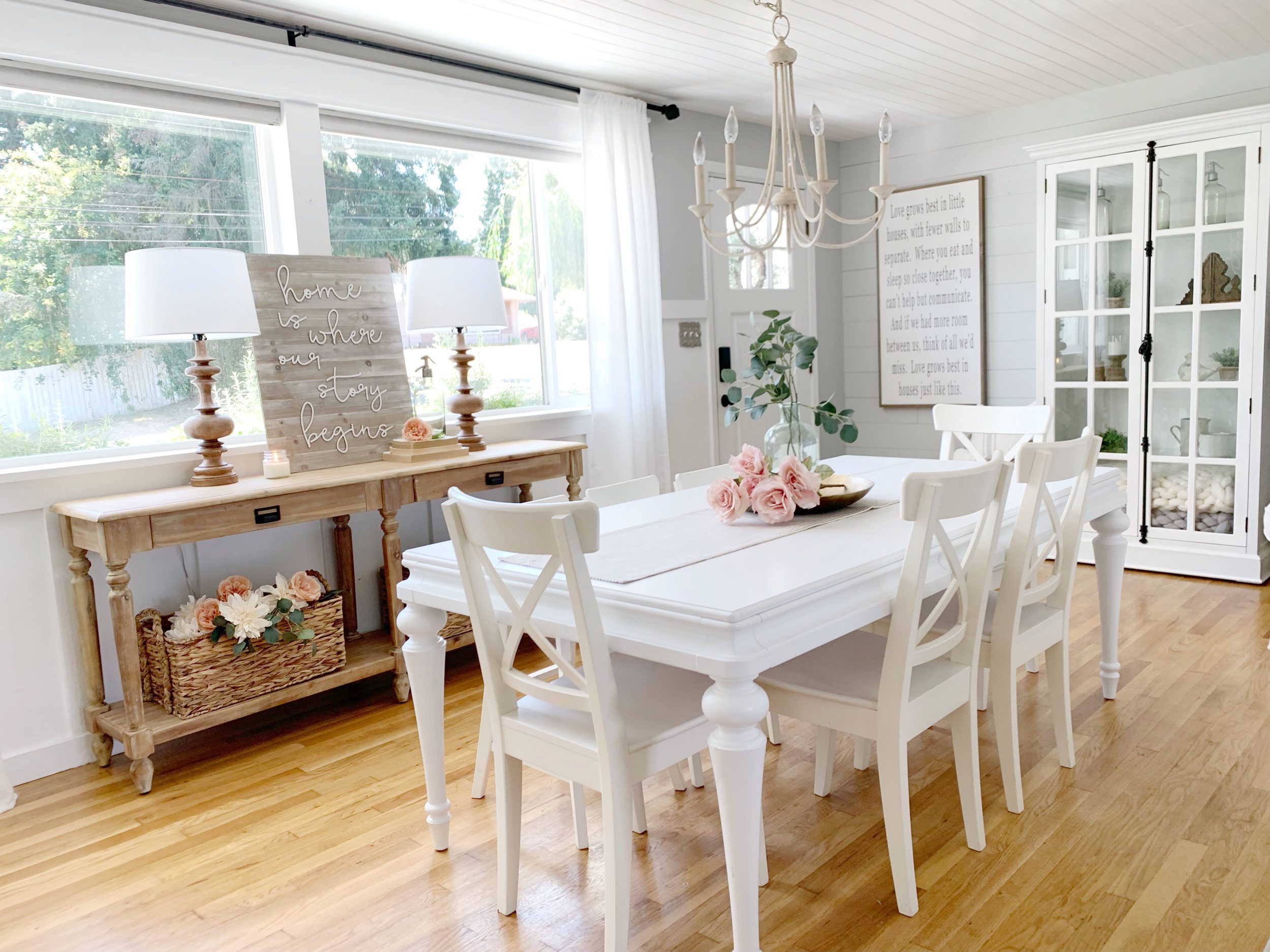 Fall, its the season we all love and adore.. but sometimes we just aren't ready for pumpkins. Today I am going to share with you how I transition my decor into fall using faux florals and decor from JOANN . I will also be sharing with you 5 easy DIY table scapes using florals and some of my favorite pieces that I found from JOANN 's new Simply Autumn line. Are you ready for some fall inspo?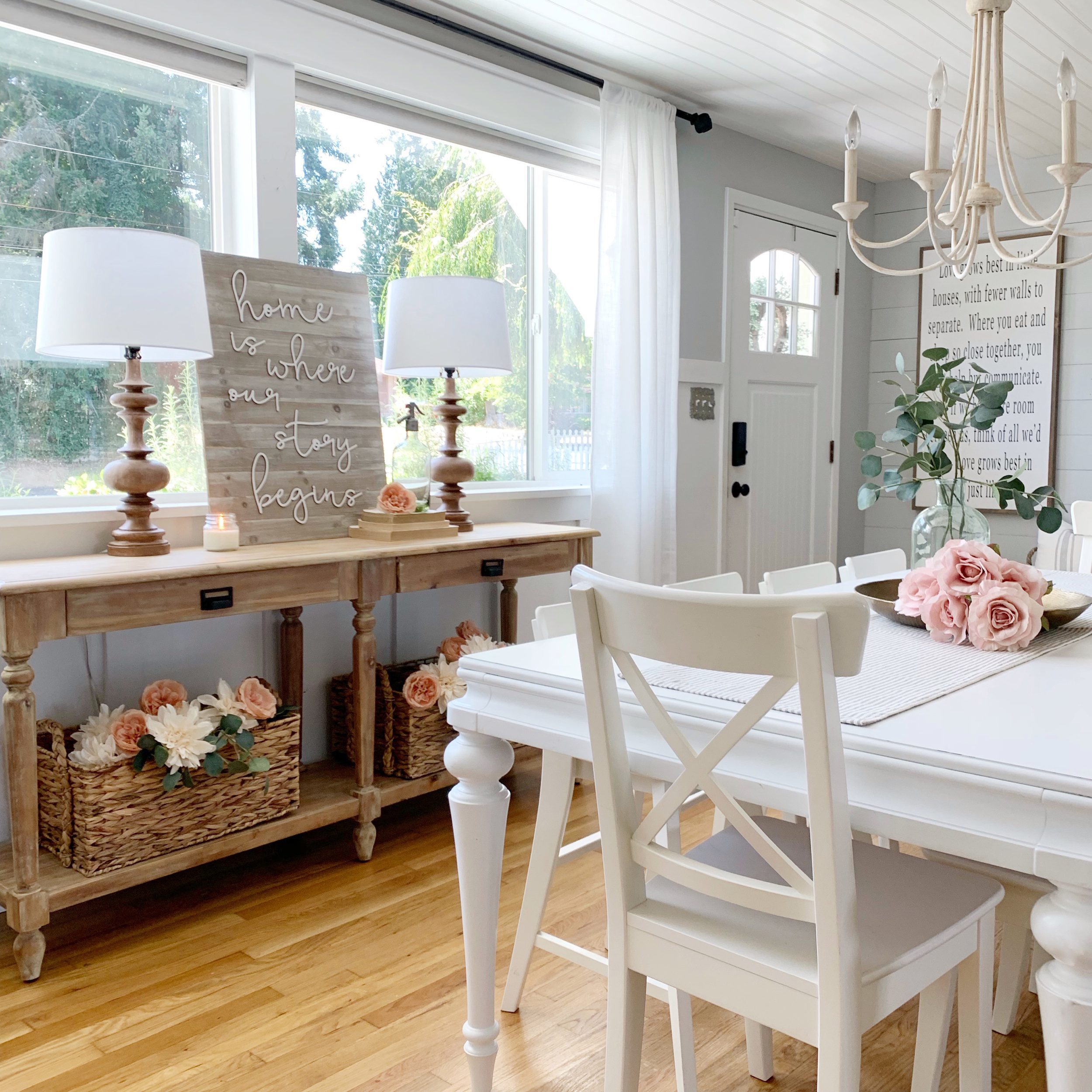 Fall colors have changed over the years, and I love how they don't have to be your typical oranges… These mauve/blush roses and cream dahlias have my heart! They are all from the Blooming Autumn line at JOANN and look so realistic.
Here is an up close of the wonderful fall florals that I found, these baskets are a favorite and good for any season and can be found at JOANN.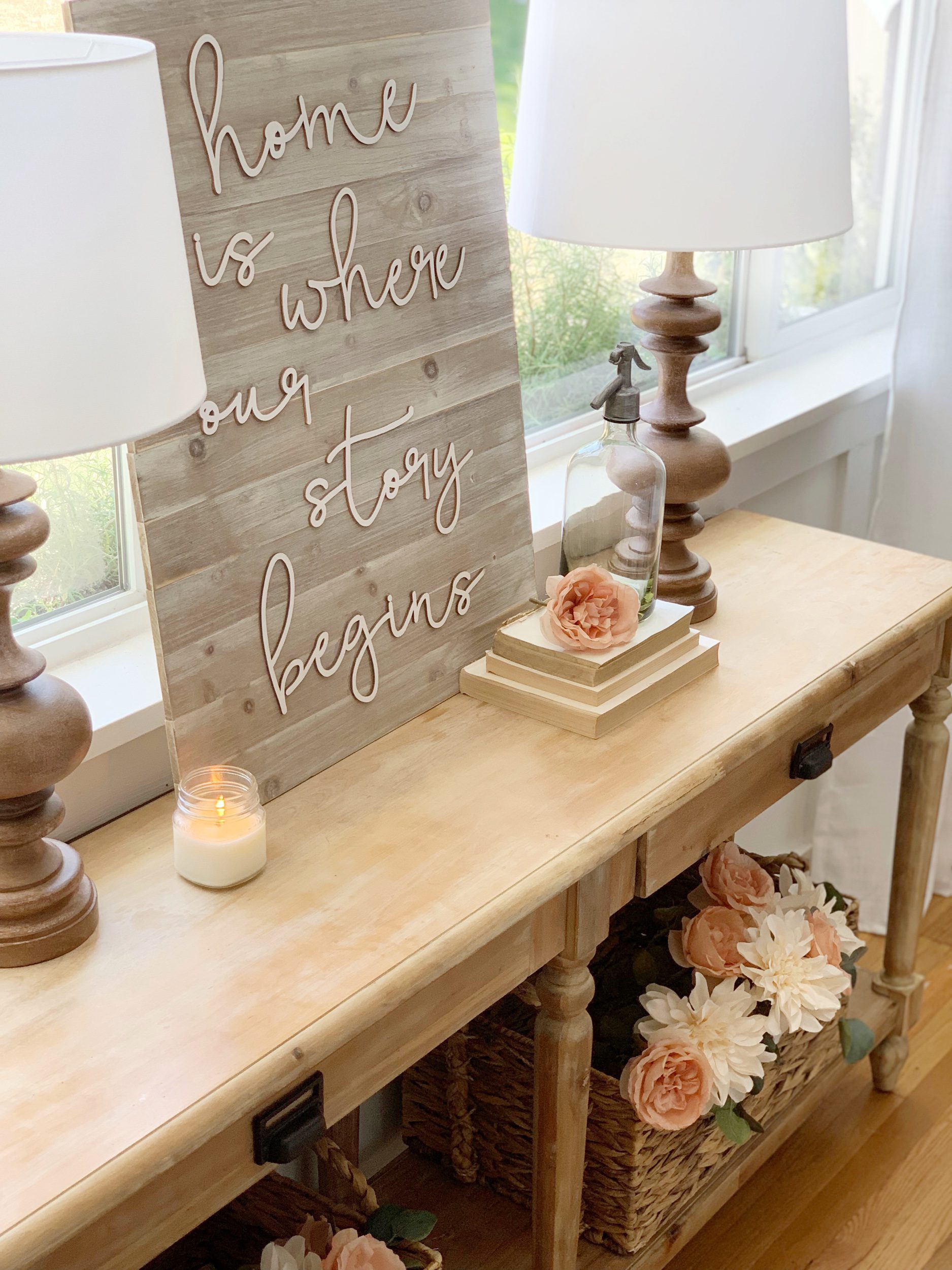 " Home is where our story begins" is such a great quote, and is so true! I love the light wood on this sign and the cutouts. This sign is part of the Simply Autumn Decor line and is good for any time of the year.
I continued the use of florals even in my family room, I love how its so easy to make it all flow together even if separate spaces. The dahlias are so pretty and add just the right amount of white!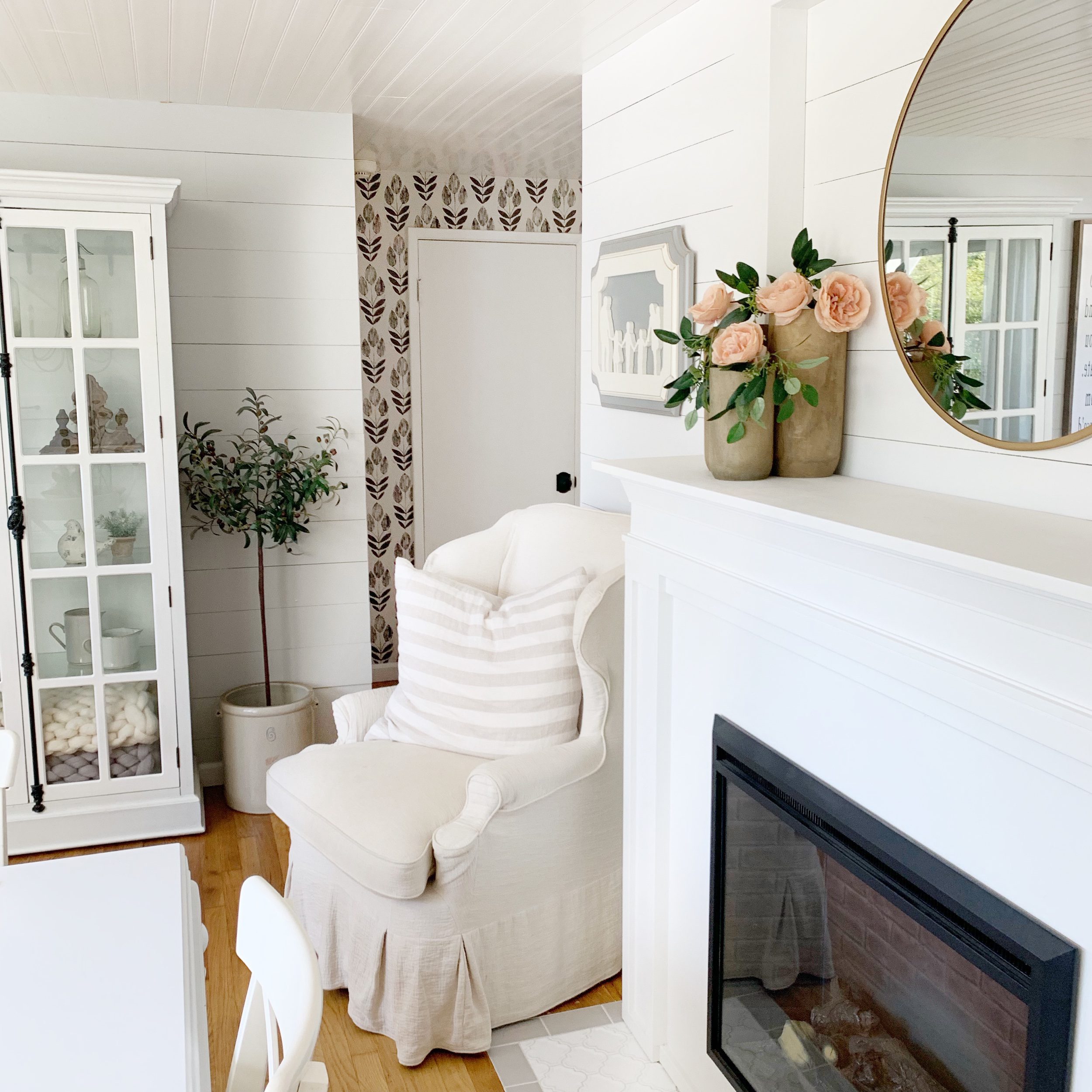 Now I am sharing one of my favorite finds at JOANN, these wood vases! They come in three different sizes, and bring in a rich warm color. I used the faux florals, but you can put a little mason jar inside and add real!
Here is another view of the vases and the faux florals, honestly I cant get enough of them!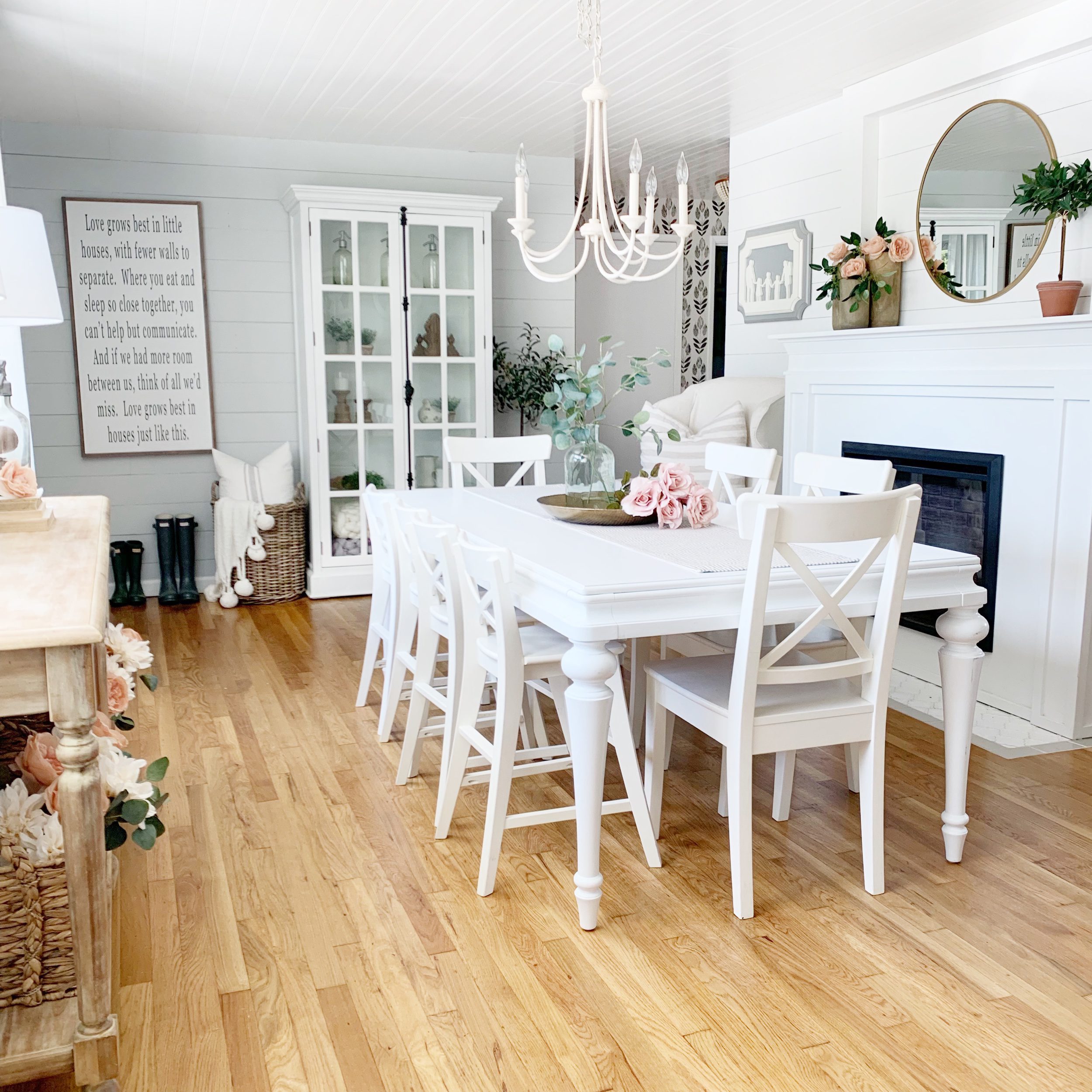 Are you ready to see 5 easy DIY table scape ideas? Sometimes its hard to think of how to style your table not only for the seasons, but everyday! Today I will be showing you 5 different styles using the same florals and switching out the main piece. They are easy to move for when you do the table and take seconds to put back.
Now let me show you using some of my favorite pieces from JOANN.
This first table scape is one I normally keep on my table, I just added some of the pink faux roses.
Here is my favorite wood vases, and these florals – the combo I cant get enough of! Honestly I will probably just keep these on my mantle for fall and do more of a simple centerpiece but I wanted to show you how lovely it could be here too!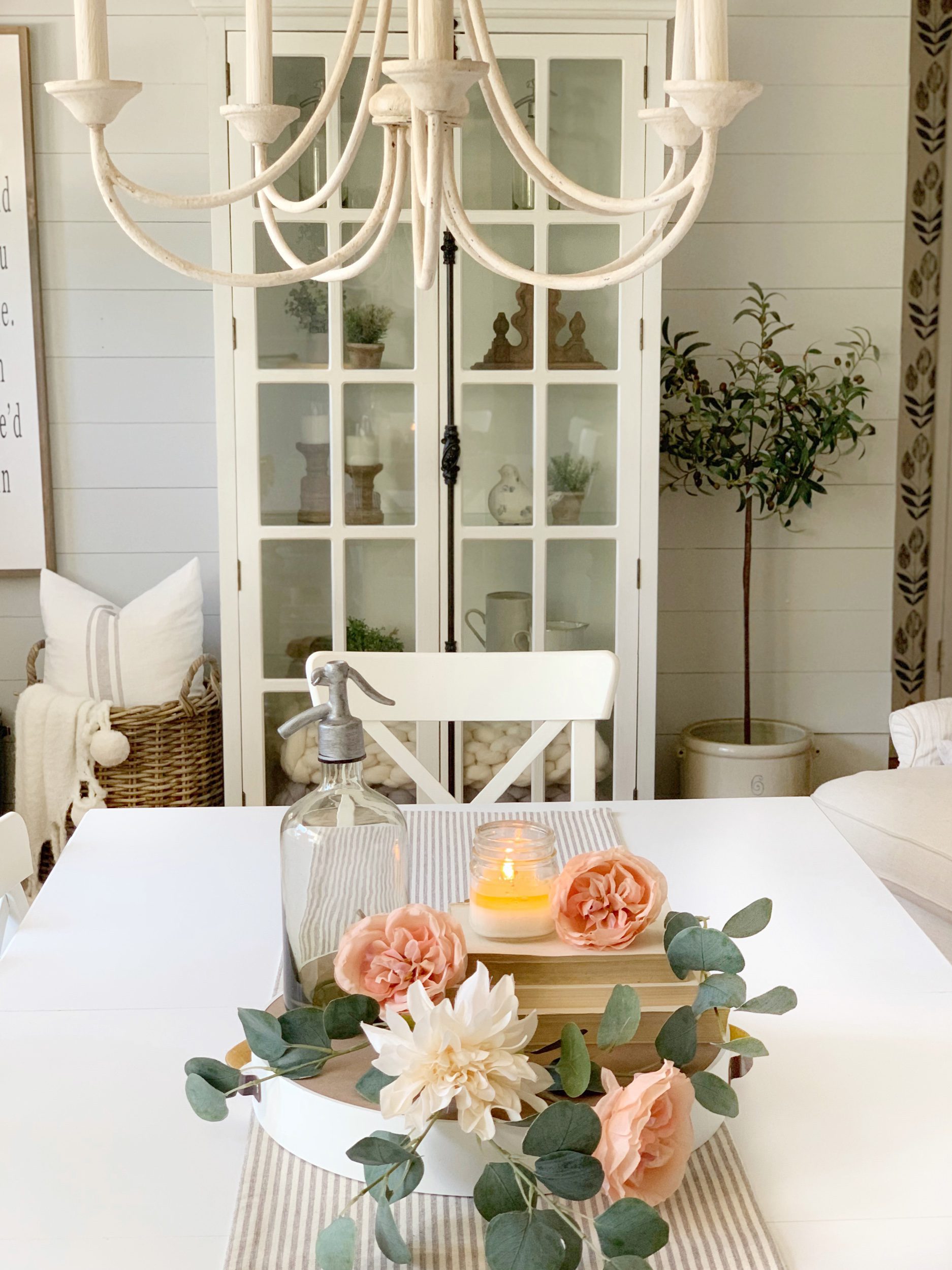 Here I took the Sunflower tray that I found at JOANN, and simply turned it upside down. I loved the flat base it gave me and it was nice to see some color popping through. I used the same faux florals as in the other table scape ideas but added some books, candle, and seltzer bottle that I had in other photos.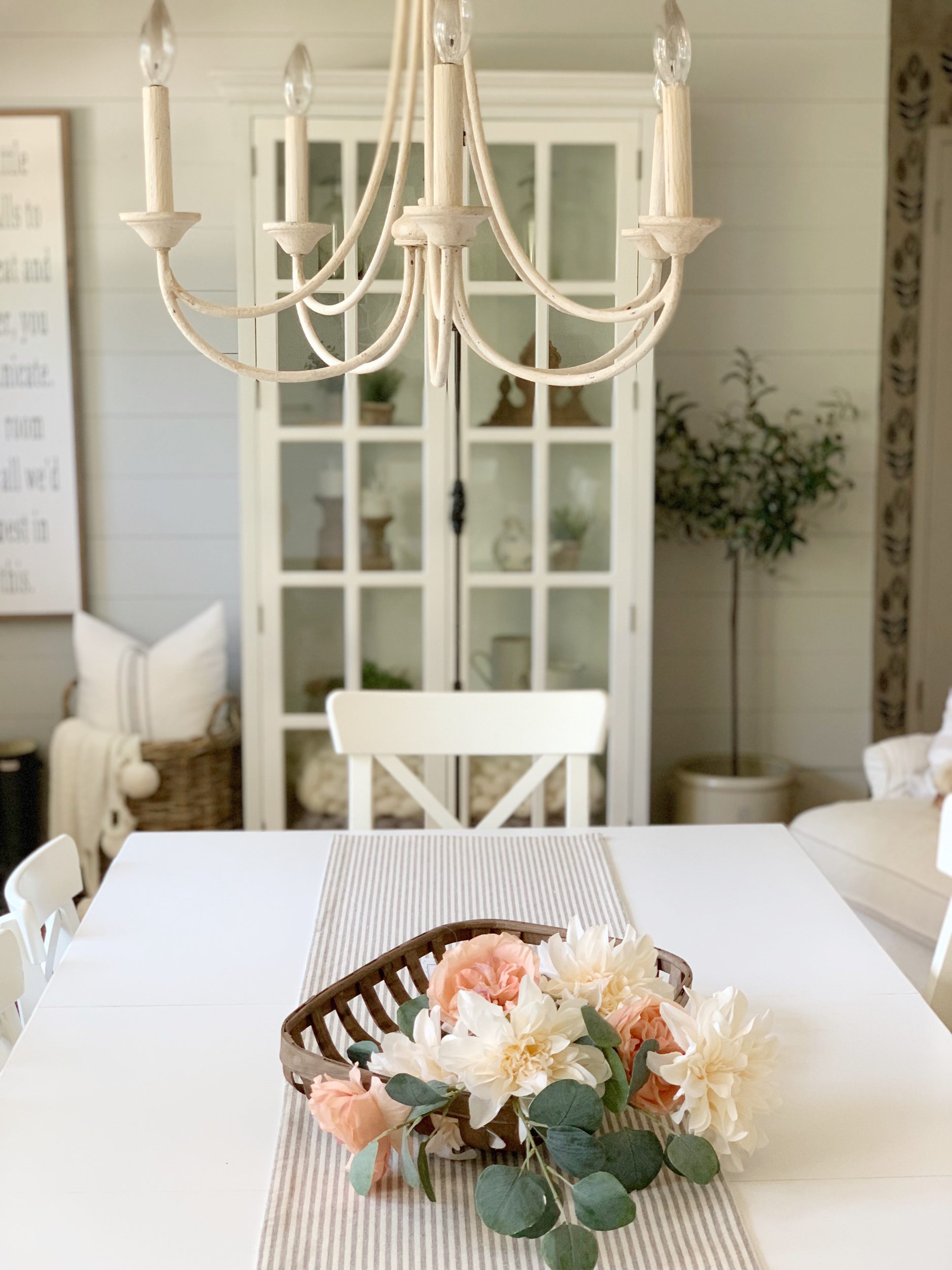 This was fun to style, I love tobacco baskets and they look great hanging on the wall or even laying on the table. Here I just placed the florals on the side, so I could see just enough of the basket this is also part of the Simply Autumn line.
Here are the wood vases again! I thought it would be fun if you wanted something a little more and don't typically use your table that it could be more formal. Just add in a little more eucalyptus and you are golden! Even if you use your table regularly it really doesn't take much more time to set up!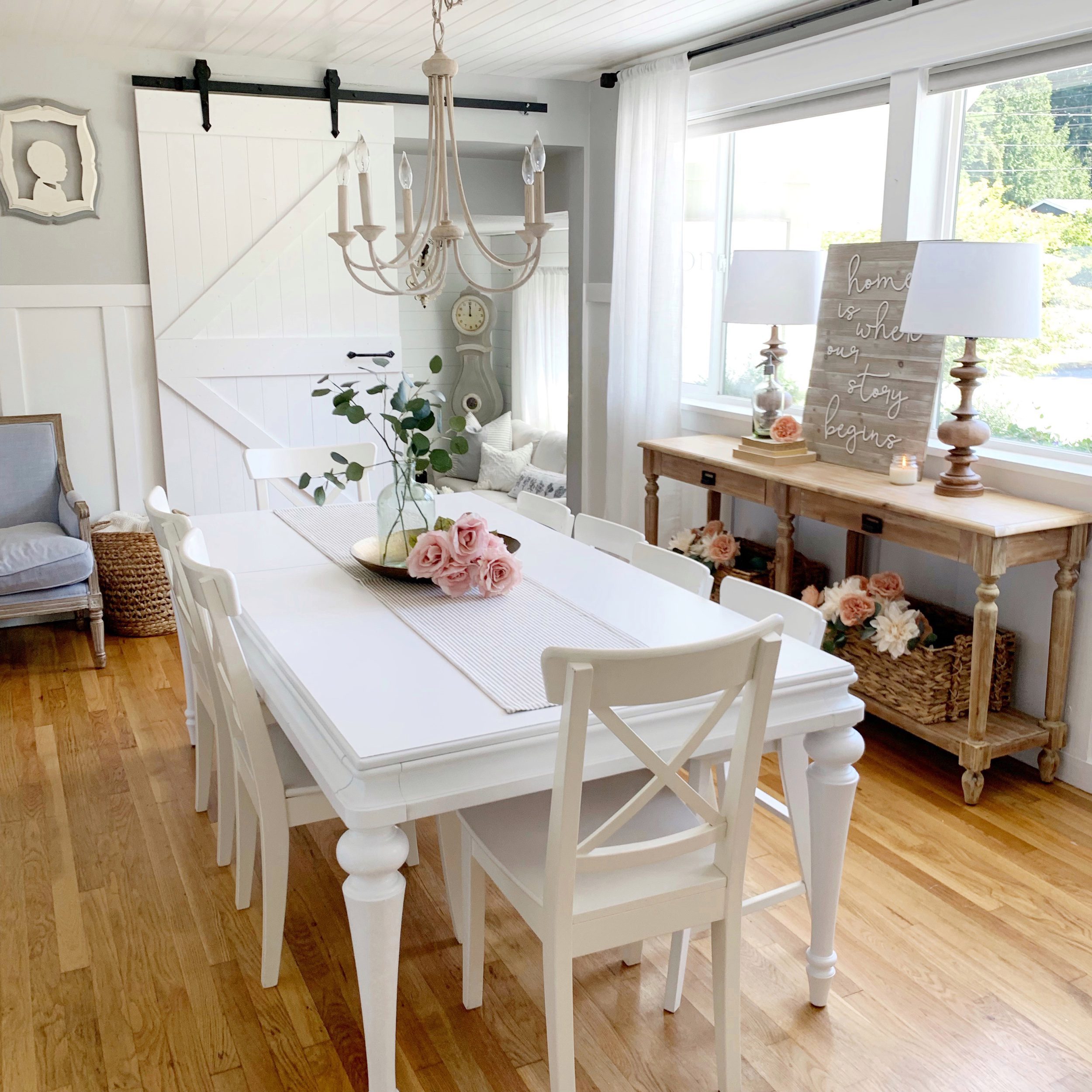 I hope you enjoyed seeing how you can transition into fall using faux florals, hopefully you feel inspired! If you haven't checked out the JOANN APP it is filled with DIYS along with these ideas! If you make any of the DIYS I show I would love for you to tag me on instagram or send me a message and I would love to share!
Sources :
I have placed all the links below, you can click on each item.
Home is Where your story begins
Wood Vase Large
Wood Vase Medium
Wood Vase Small
Basket
Faux Florals Blush Rose
Faux Florals Mauve/Blush Mood Rose
Faux Florals Cream Dahlia Bush
Tobacco Basket
Round White Sunflower Tray
Pin this image for later, and come pin along with me HERE.