Bunny Pancakes – Easter Breakfast Tradition
Bunny Pancakes our favorite Easter Tradition! Check out all the details of our Easter breakfast this year and other pancake ideas!
James is our pancake maker, and he has so much fun making these Easter Pancakes. Zoe was the little helper and loved putting them together.
What You Need :
Krusteaz Pancake Mix
Water
Bottle
Whip Cream or bananas for the tail
Mini Chocolate Chips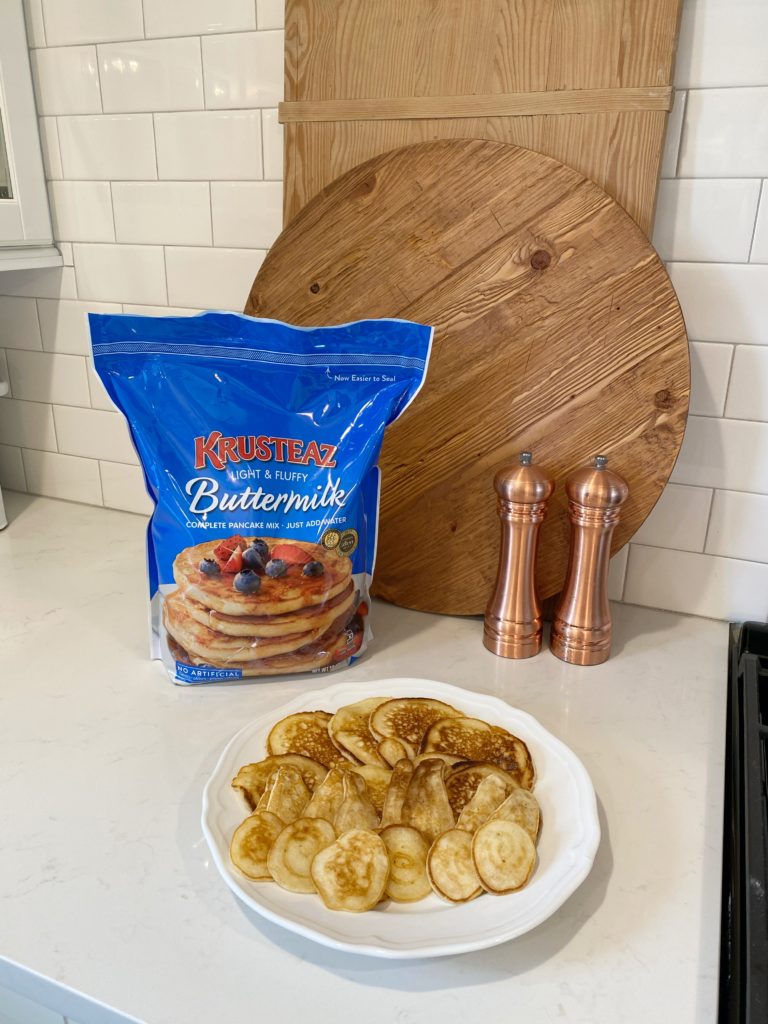 You can see the step by step on how to make the Easter bunny pancakes HERE
When making these bunnies you can use whip cream for the tail or bananas, Zoe went with whip cream for these! It would be fun to add some easter colored sprinkles too!
We have had these cute little plates, and I found the napkins, cups, and carrots at the dollar spot at Target!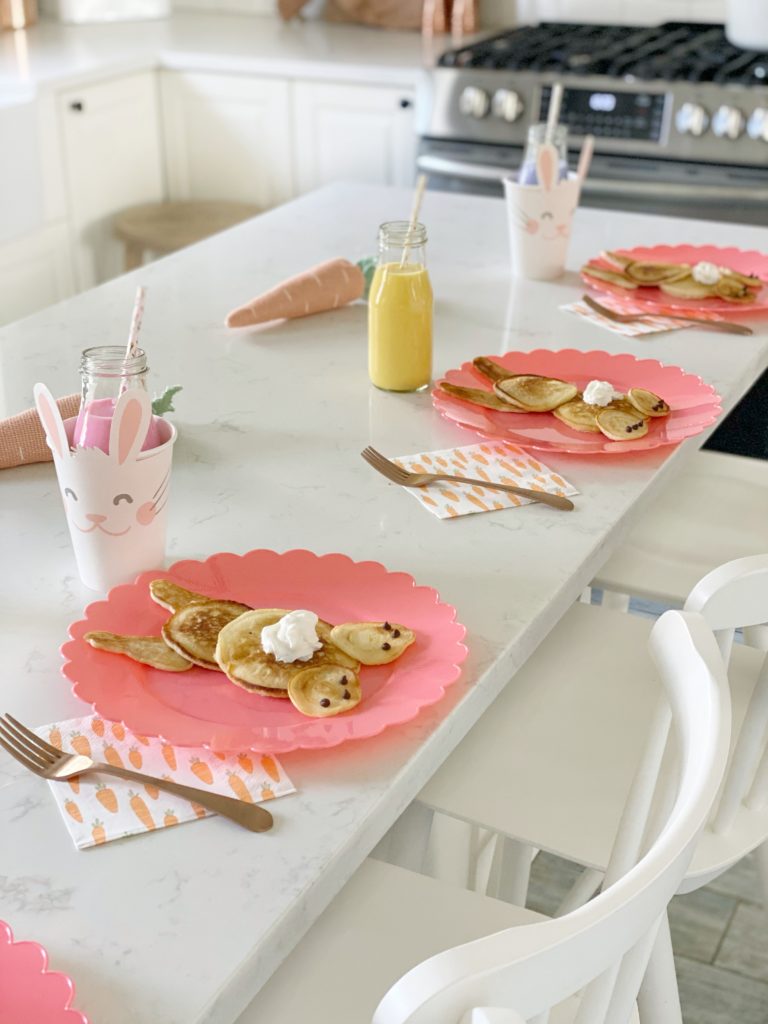 The colored milk is something my kids always look forward to, just get some food coloring and viola! These milk bottles I have had for years, they are actually the starbucks bottles without the labels.
When making the bunny pancake shapes, James likes to use a bottle and then do the outline first. Then when it is complete you can see the shape.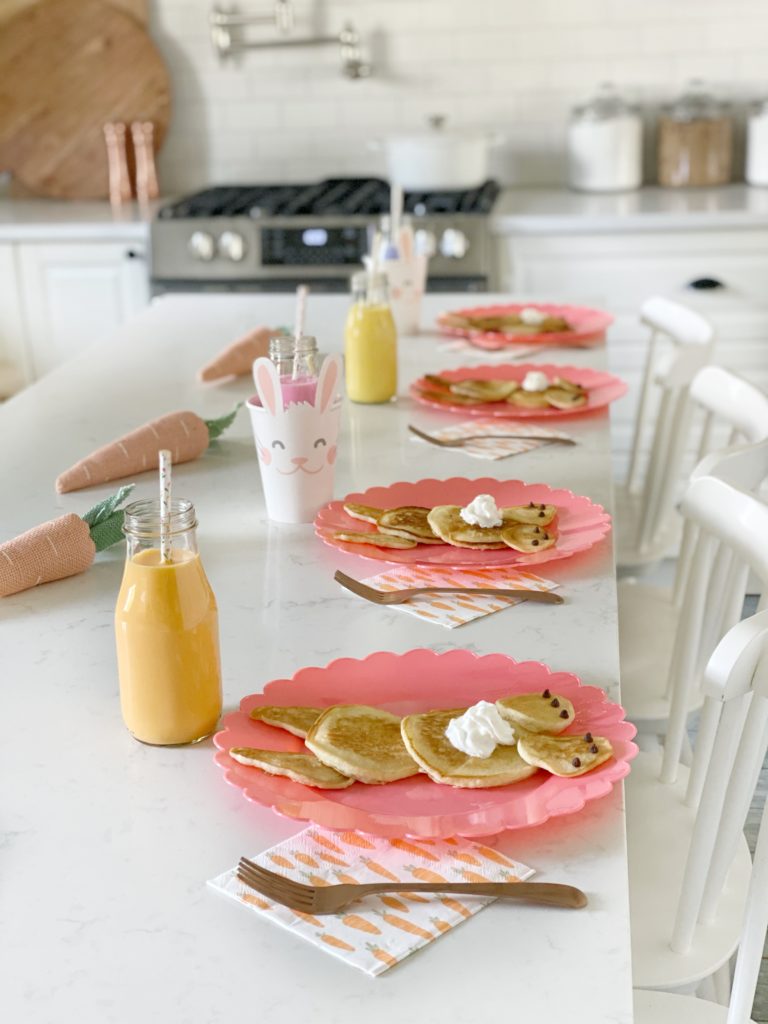 These little pancakes are so fun I hope you make them too!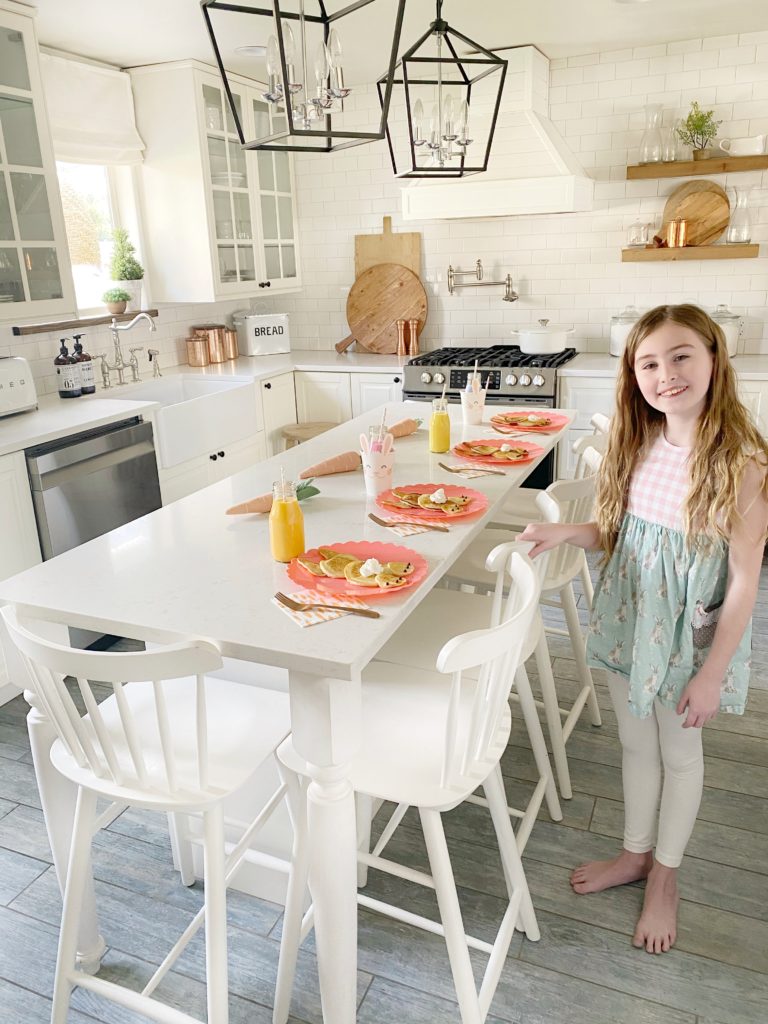 These are such a fun tradition, and something we look forward to each year! I have some other fun blog posts linked below so you can have more inspiration!
More ideas like the Easter Bunny Pancakes