Valentine's Day Girls Bedroom
Valentine's Day Girls Bedroom Ideas! Simple touches and lots of pink. Check out all the details below and sources + a craft!
We don't do a ton of decorating for Valentine's Day indoors, but I thought it would be fun to do a fun Valentine's Day Girls Bedroom ideas! Zoe of course was up for the craft and fun you can see it HERE & HERE.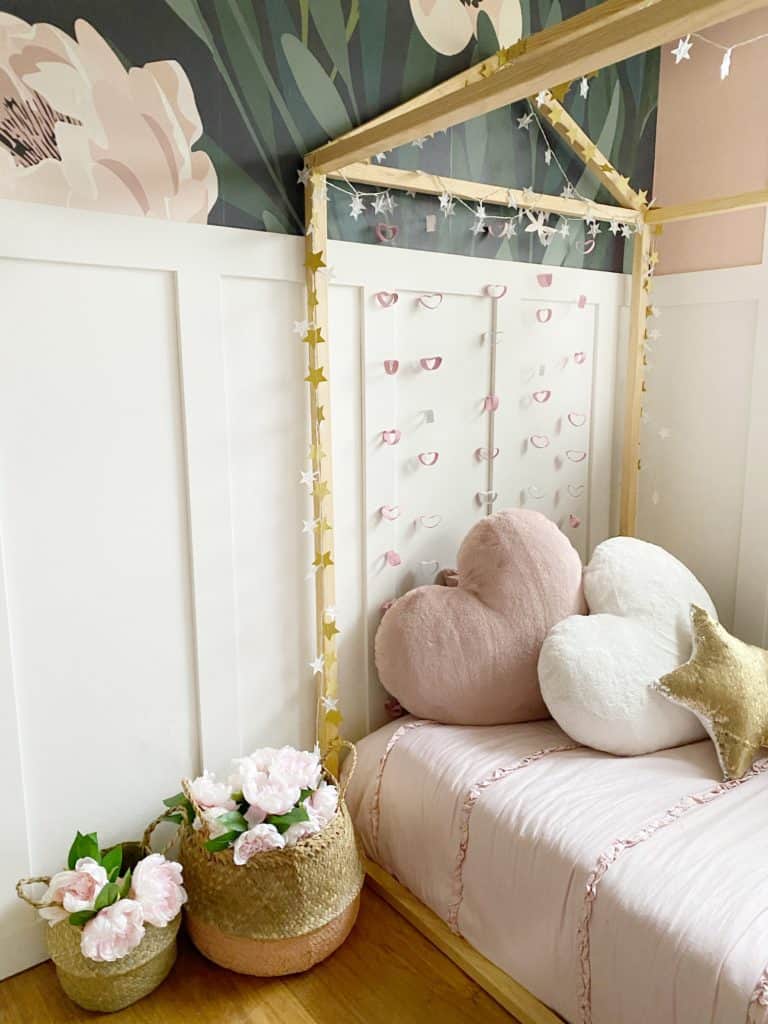 One of the most asked questions we get when I show her room is where is the wallpaper from and its from Rocky Mountain Decals and it's the Forest Fairies Peel & Stick HERE.
We love all things Beddys, and you can see here it may look like a Beddys its actually just a blanket – but have no fear she has a white beddys zip up bedding underneath!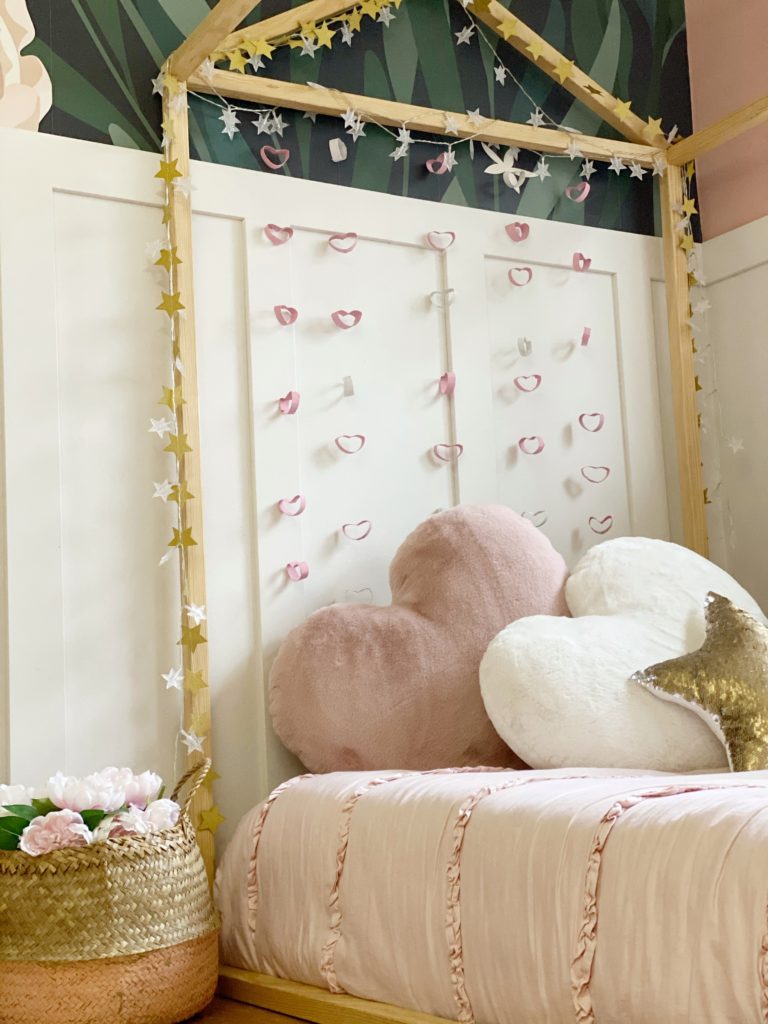 Didn't the heart garland turn out SOO cute!! I will be keeping it for years to come – adding it to my Valentine's Day Bin.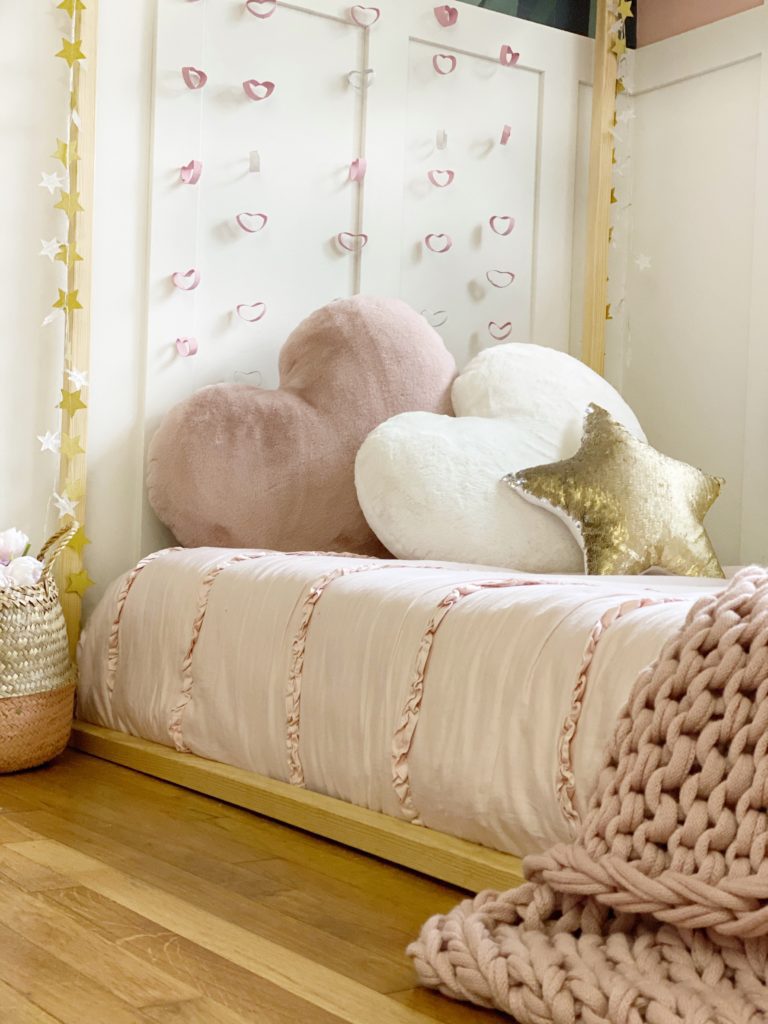 We love all the cozy things like this chunky knit blanket HERE and these cute heart Pillows.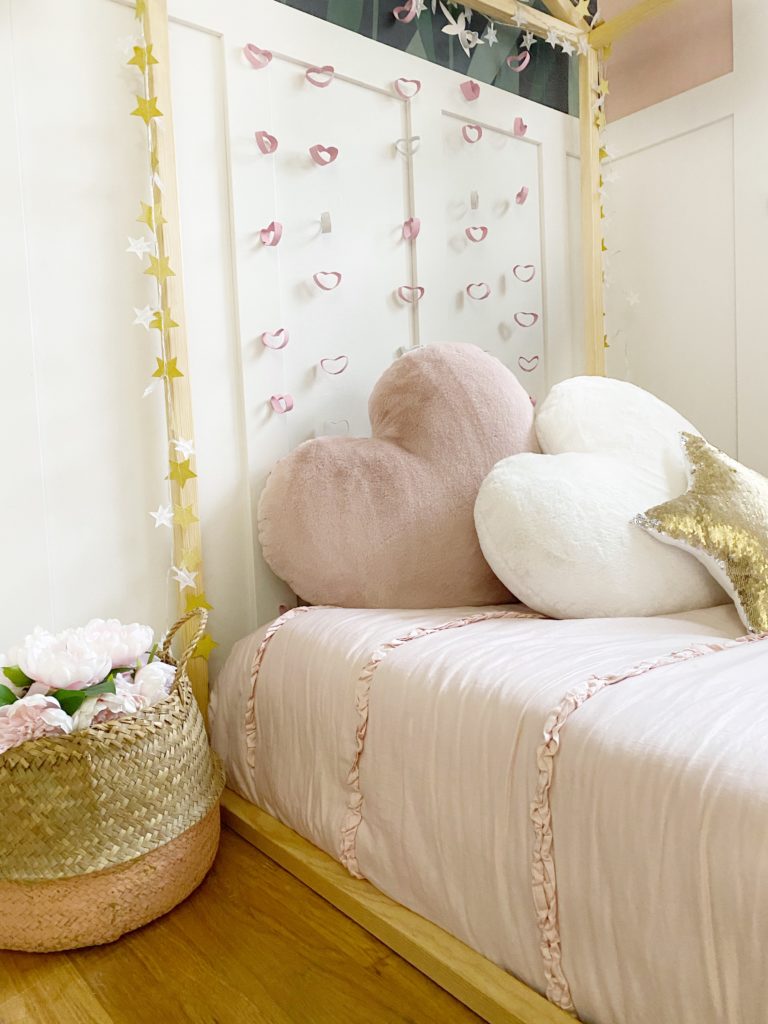 I love using baskets to decorate, put your items in it and throw some flowers on top – easy storage!
Look at these pillows they are soft and cozy – perfect for any Valentine's Girls Bedroom.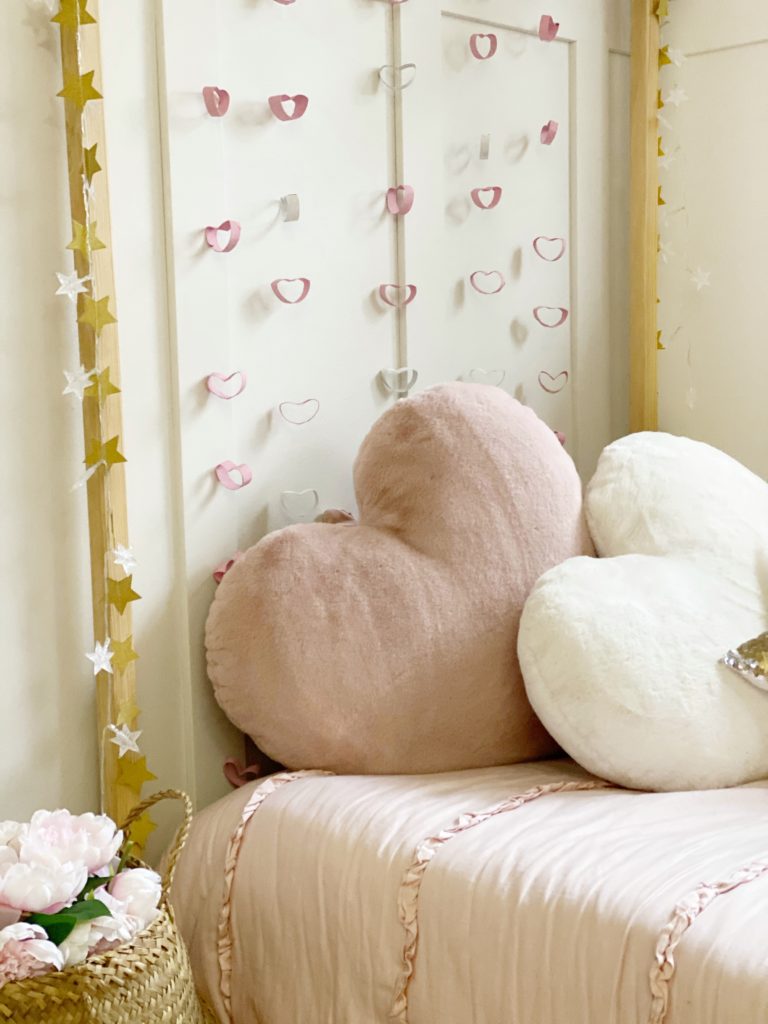 Check out the star garland with lights HERE & HERE.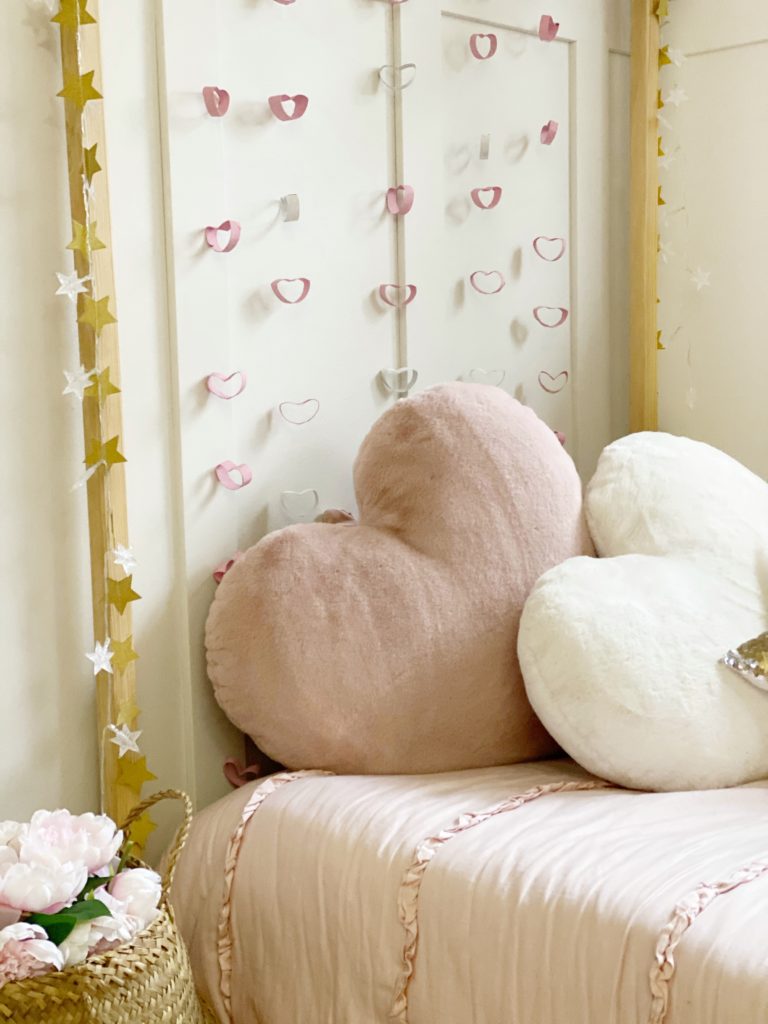 I hope you are inspired by her room and this simple and easy craft that cost almost nothing! I love to think outside the box and have fun along the way. Now you will be saving all your paper towel and toilet paper rolls for all the fun crafts!
Next I will be sharing LOTS of details of all the DIYS that transform her room so stay tuned! What do you want to see first? The Wallpaper, the Board and Batten?
For all the sources of the Valentine's Girls Bedroom click on each photo below.