Cozy Outdoor Fall – Best Outdoor Furniture
Living in the PNW, our outdoor furniture typically takes a beating. I am going to show you our cozy outdoor Fall and the best outdoor furniture!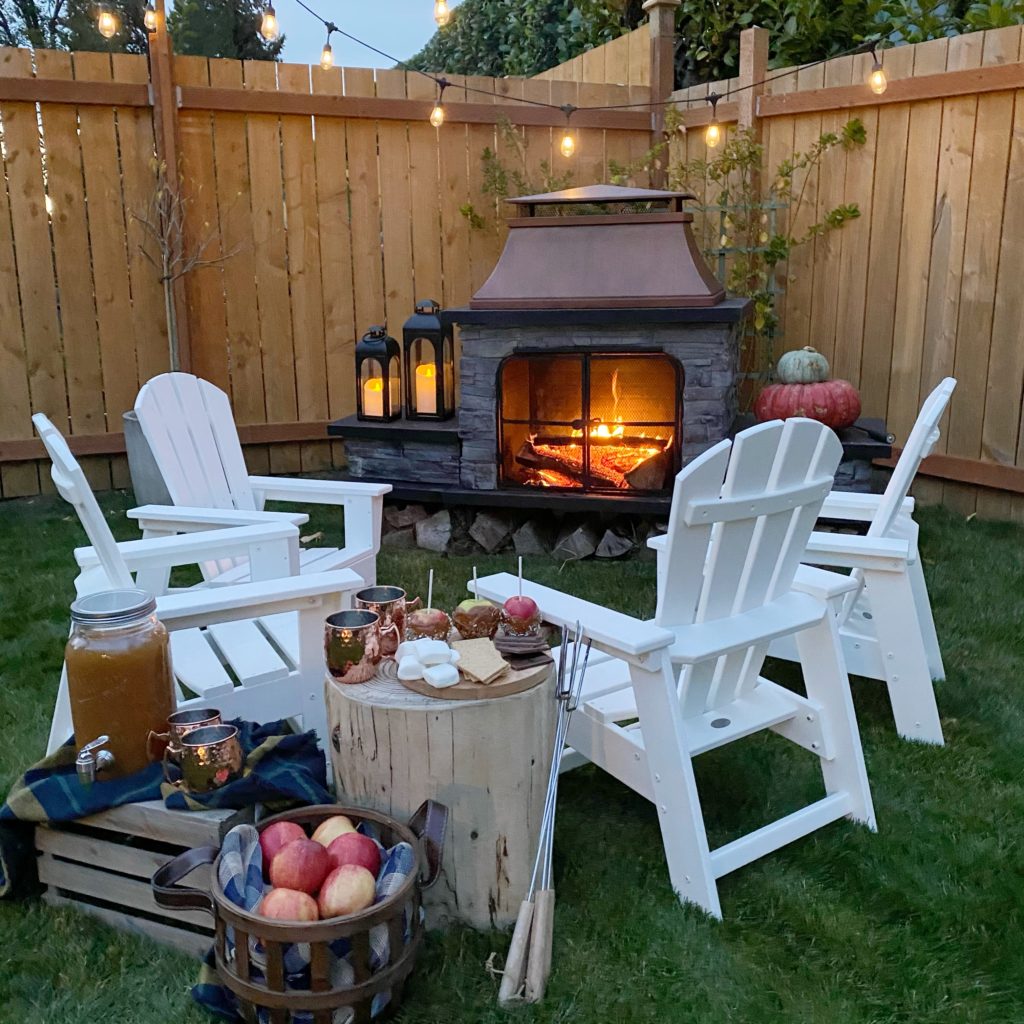 I love to create cozy magical spaces, and what better than with this amazing furniture from POLYWOOD it is the best outdoor furniture you will find!
These kids adirondack chairs are a dream! I love how they match the rest of our furniture from POLYWOOD but fit the kids, and really me too!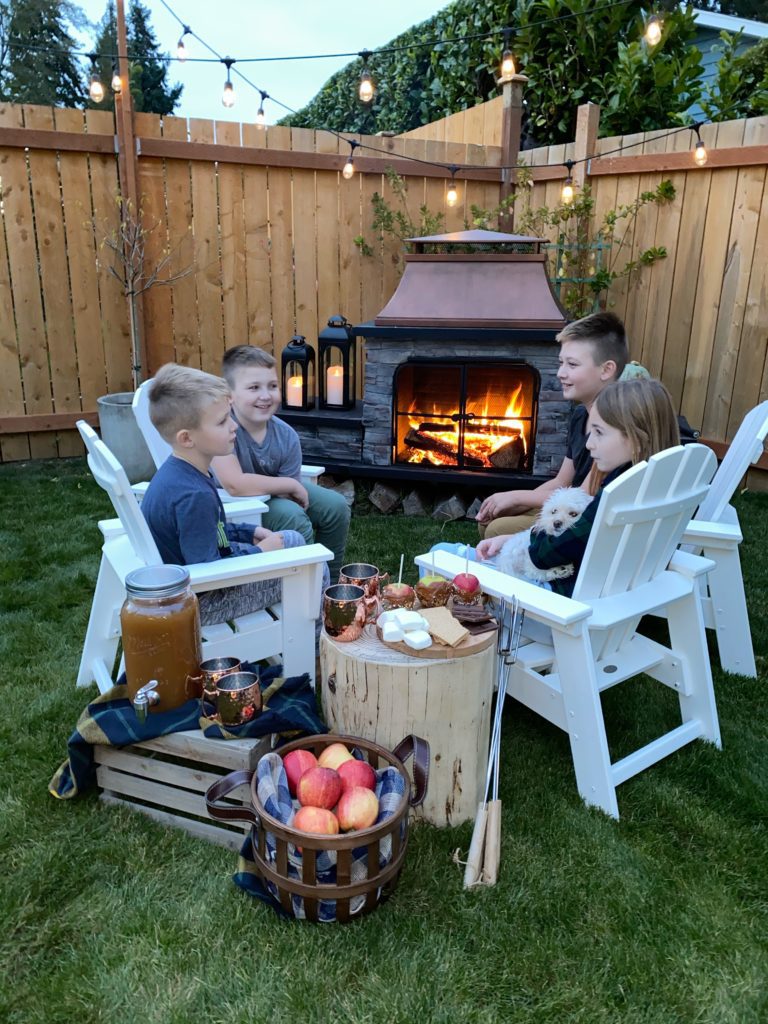 Before I share a little bit more about our space, did you know that POLYWOOD has a 20 year warranty? If you think that's amazing it's not even the best part!
POLYWOOD is made in the USA, and made from recycled plastic materials! That is how it will withstand any weather, and if it gets dirty I just wash! The most amazing outdoor furniture you will find.
One of the many reasons I love POLYWOOD is for their story, and you can see more about it HERE and how they make their furniture out of milk bottles.
HOW TO HAVE A COZY OUTDOOR FALL NIGHT?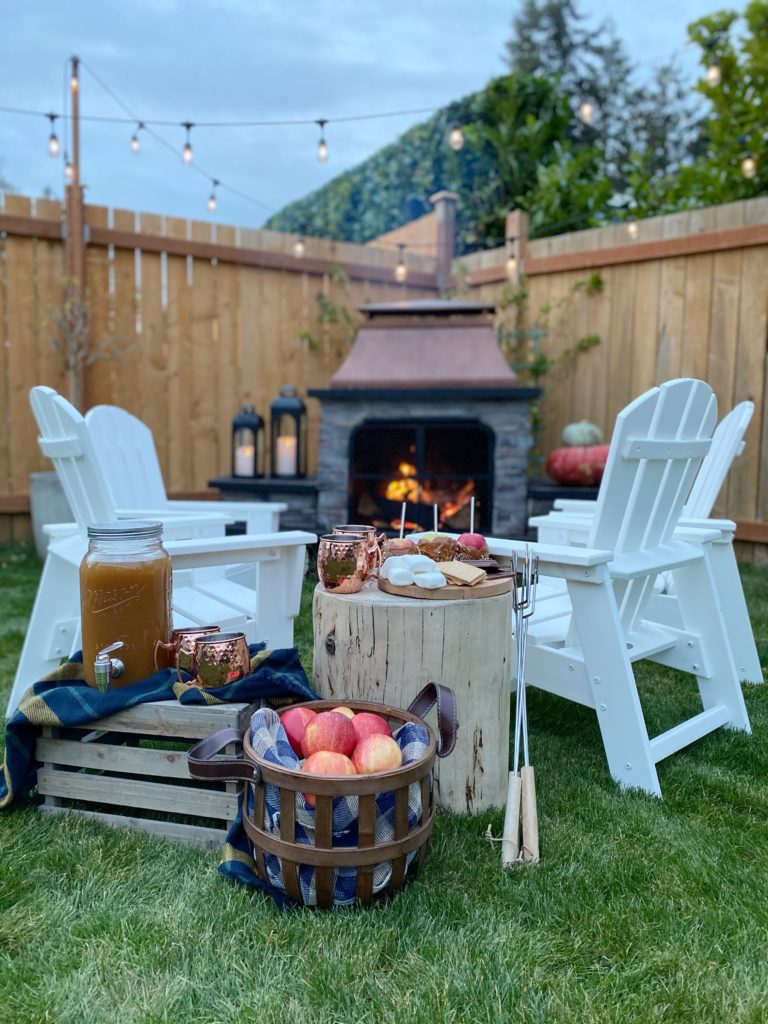 S'mores always make any night perfect! Add some cozy blankets with your outdoor furniture and a fire then you are set!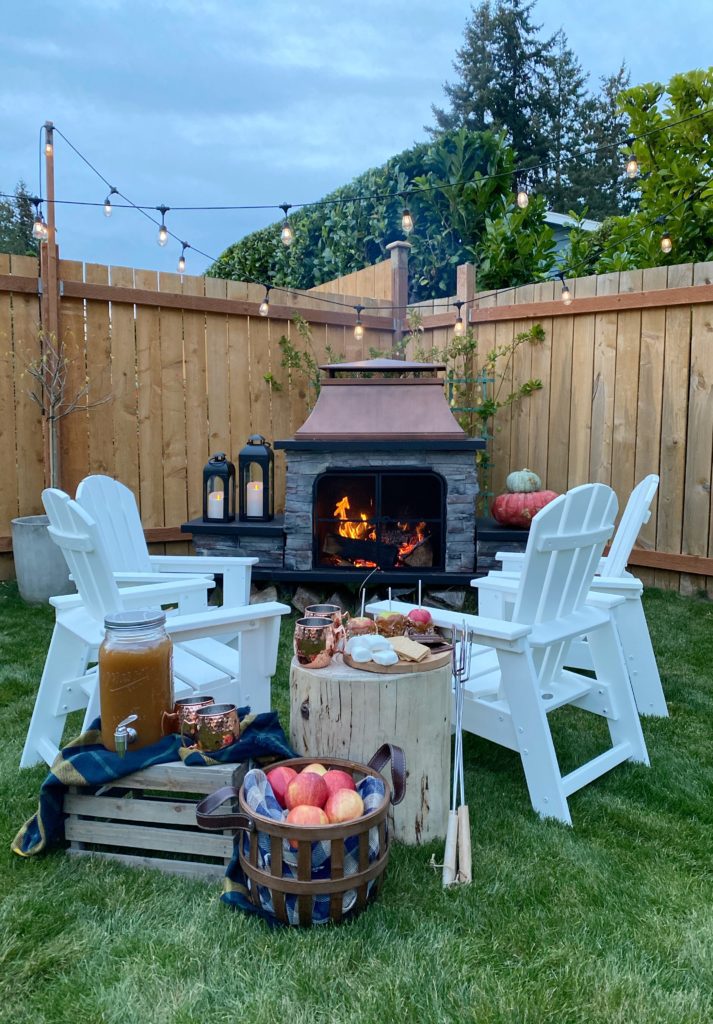 I thought it would be fun to have an apple theme, honestly it reminds me of growing up and going to the orchard and the apple cider… and I think now more than ever we all want to remember all the good times.
I had this crate, and it makes the perfect little table. POLYWOOD also has these cute little side tables HERE and it's on my wishlist!
Now that it's getting dark out, time for some smores!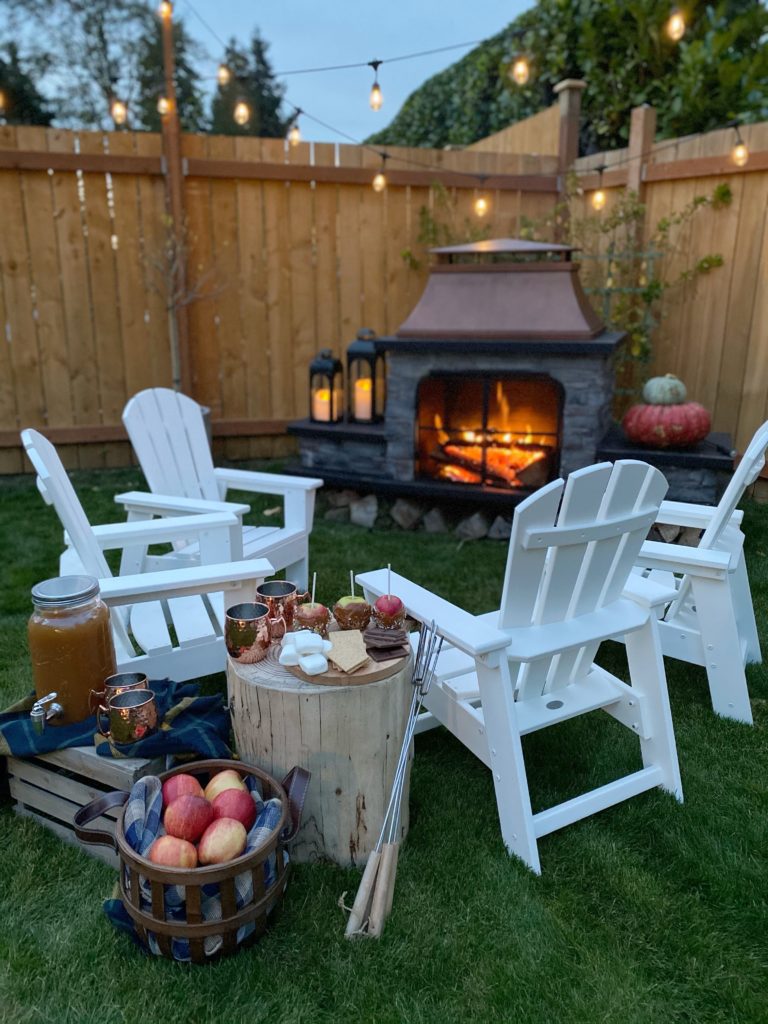 Did I mention, we have caramel apples too!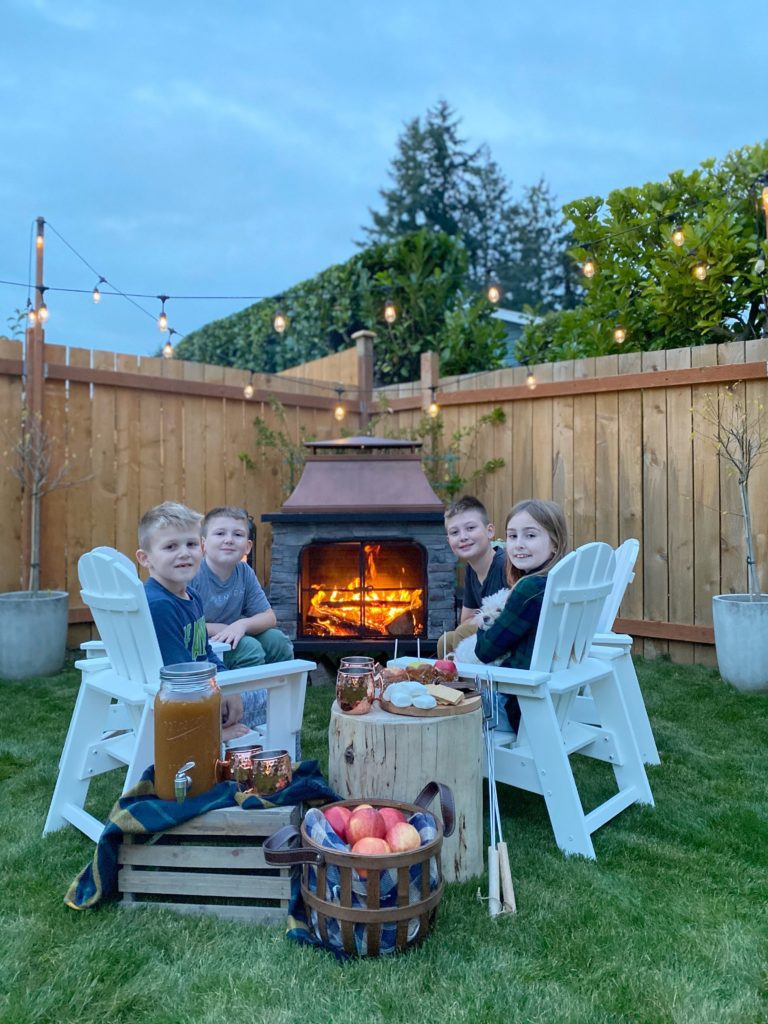 It was such a wonderful night, and I hope you enjoyed seeing it! Hopefully it gave you some ideas and if you are looking for outdoor furniture you know what the best is POLYWOOD.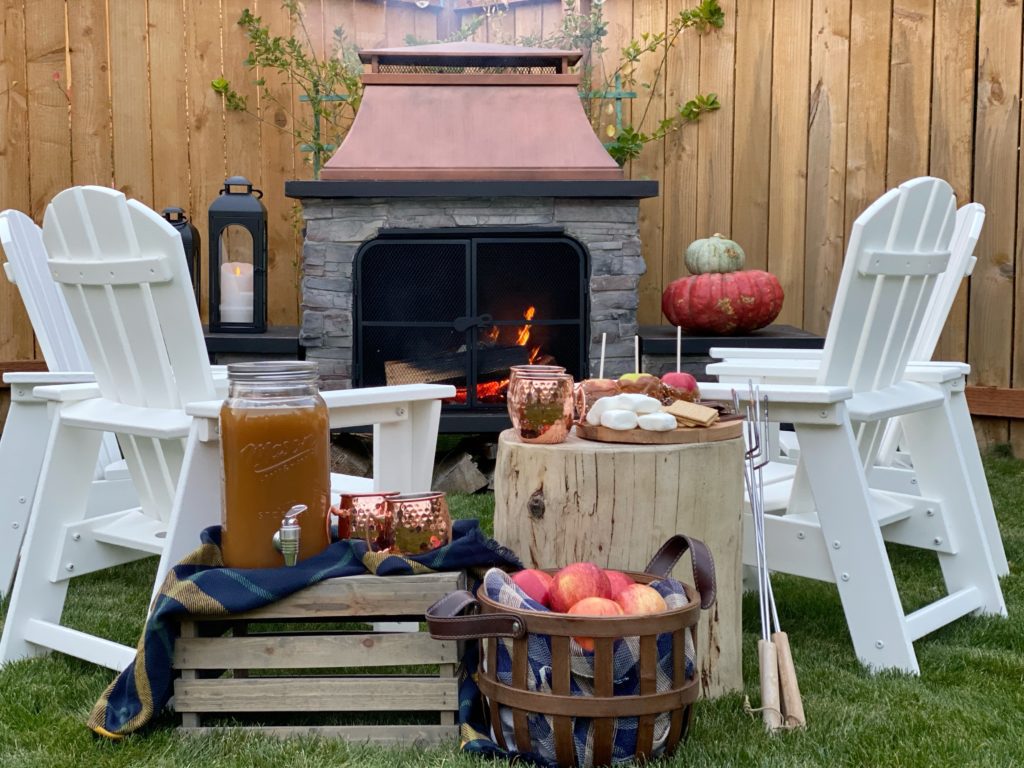 If you want to see more of the POLYWOOD furniture check out these posts!