St. Patrick's Day Rainbow Pancakes
We are ready for St. Patrick's Day! Time for some St. Patrick's Day rainbow pancakes! I will share with you how to make them and all the details!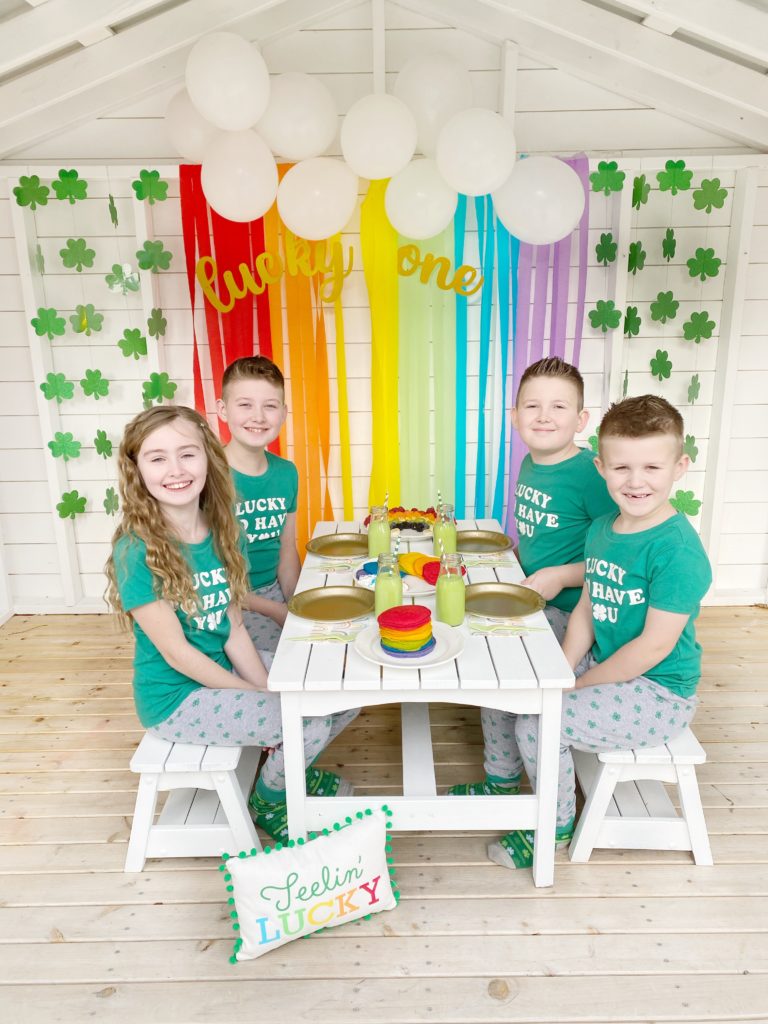 We love celebrating and St. Patrick's day is no exception! Let me show you a little more into their special day … don't worry we will be celebrating the actual day too!
What you need for St. Patrick's Day Rainbow Pancakes :
Krusteaz Pancake Mix
Food Coloring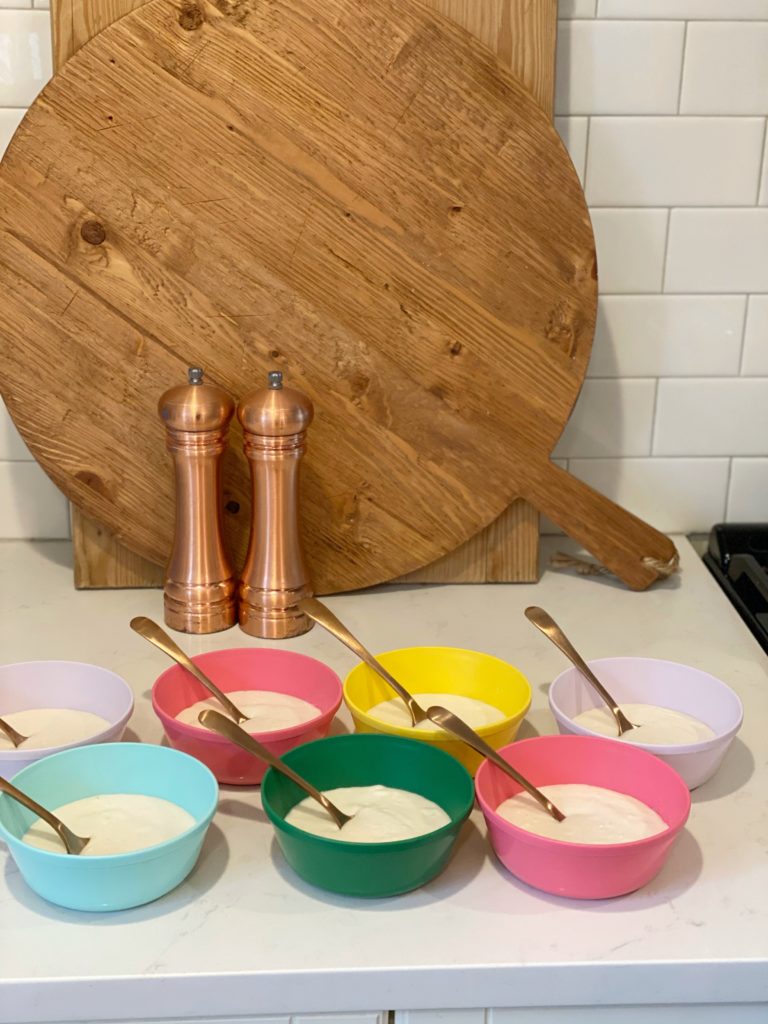 If you haven't made Krusteaz pancakes before they are the best ever and all you have to do is just add water! Follow the directions on the back of the box/bag. Then seperate in bowls.
Once you have all separated in bowls it is time to get your food coloring ready.
You will then add in your food coloring. Start out small and keep adding till you get the right color.
Stir each bowl and Viola – beautiful colored pancake mix! Let's make our rainbow pancakes!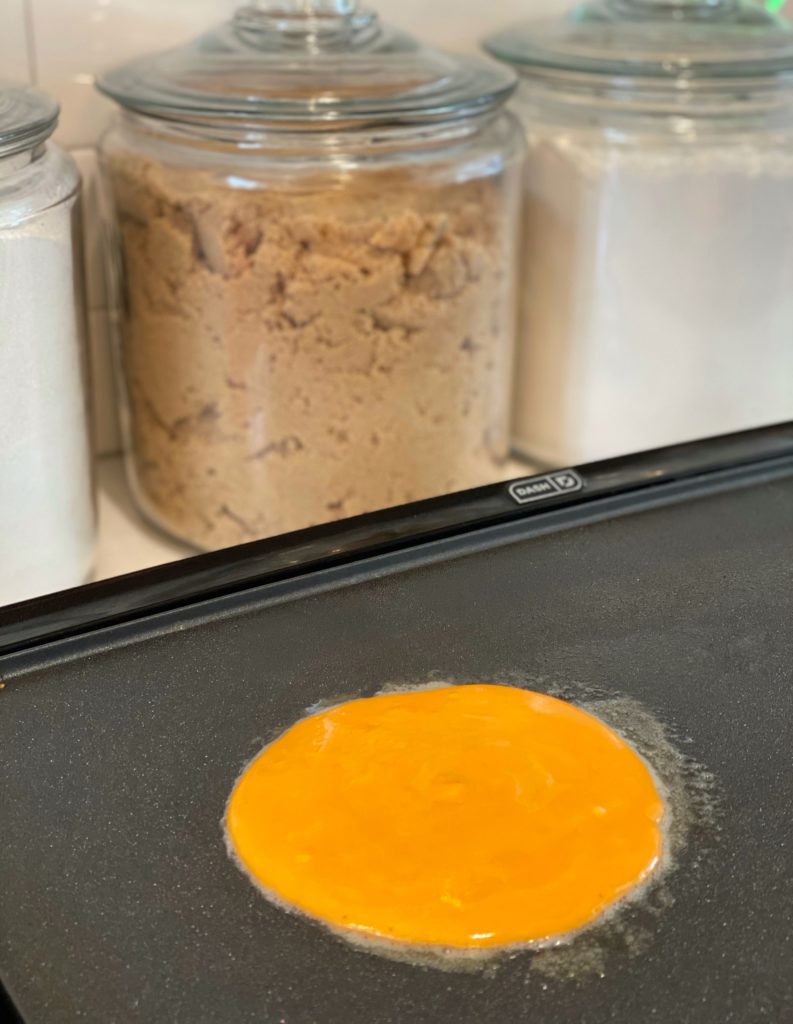 You will then butter your griddle and make all your pancakes! It is as easy as that!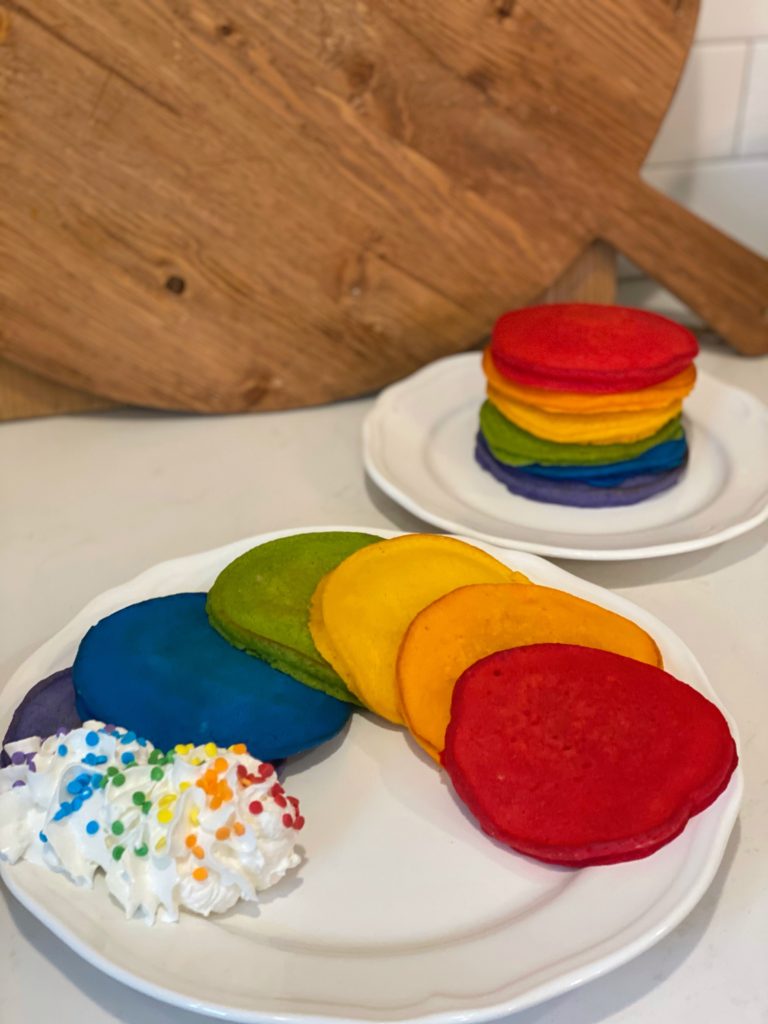 You can stack your pancakes or make a fun rainbow! Add some whip cream with colorful sprinkles.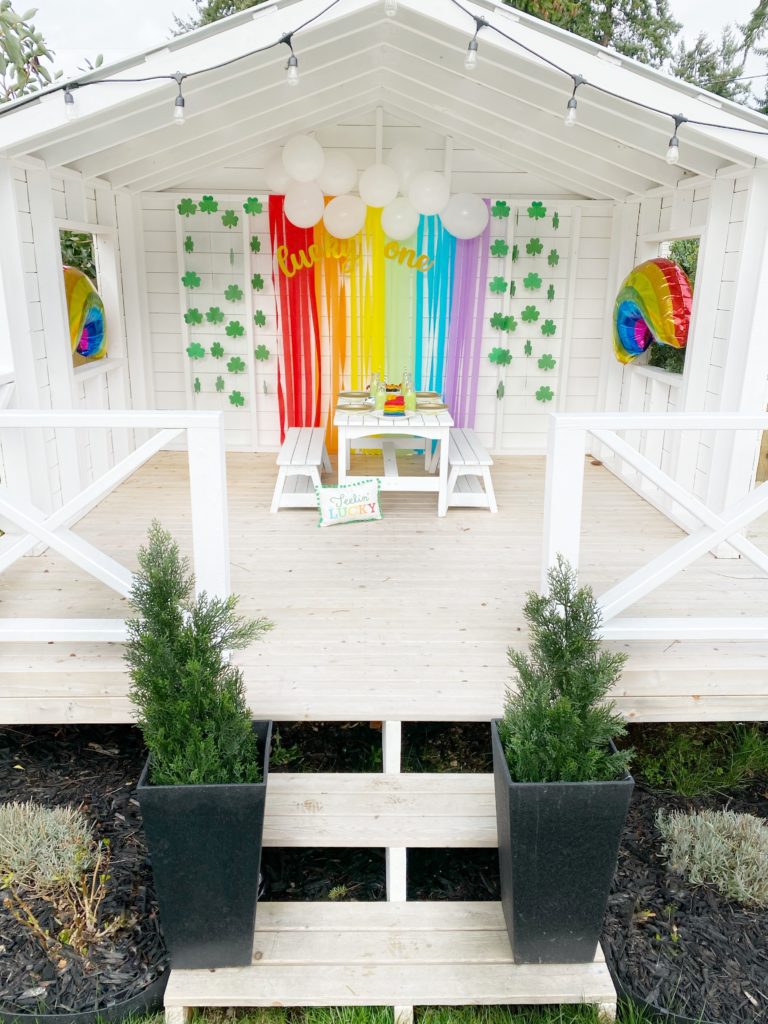 Here is the fun little set up we put together, we were so excited to surprise the kids!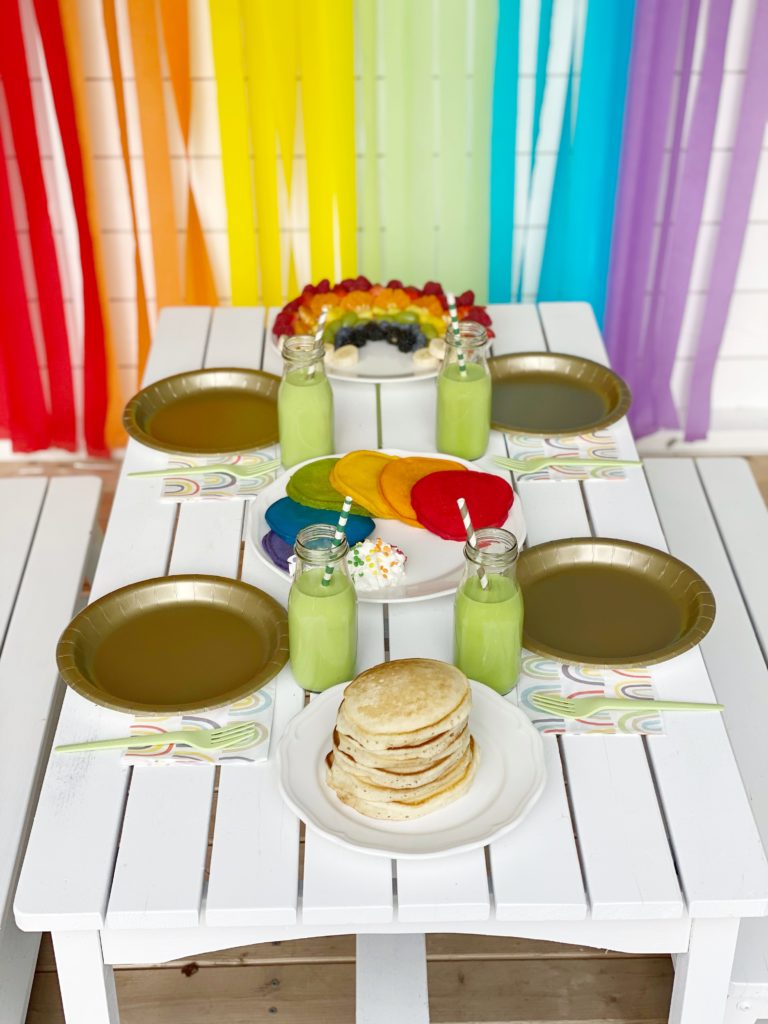 Now you see the amazing Krusteaz, now lets see the magic happen!
Do you believe in magic??
Here is the yummy rainbow plate of fruit, now let's get to the rainbow pancakes!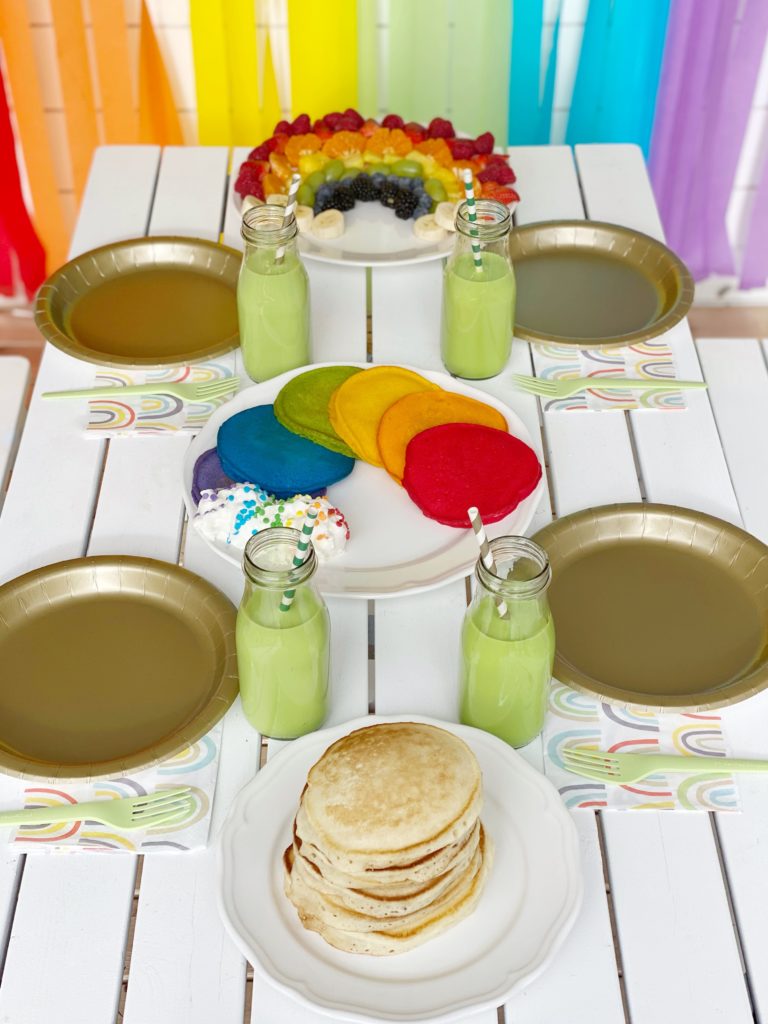 Tada! Do you see the magic?? We turned these amazing pancakes into rainbow pancakes!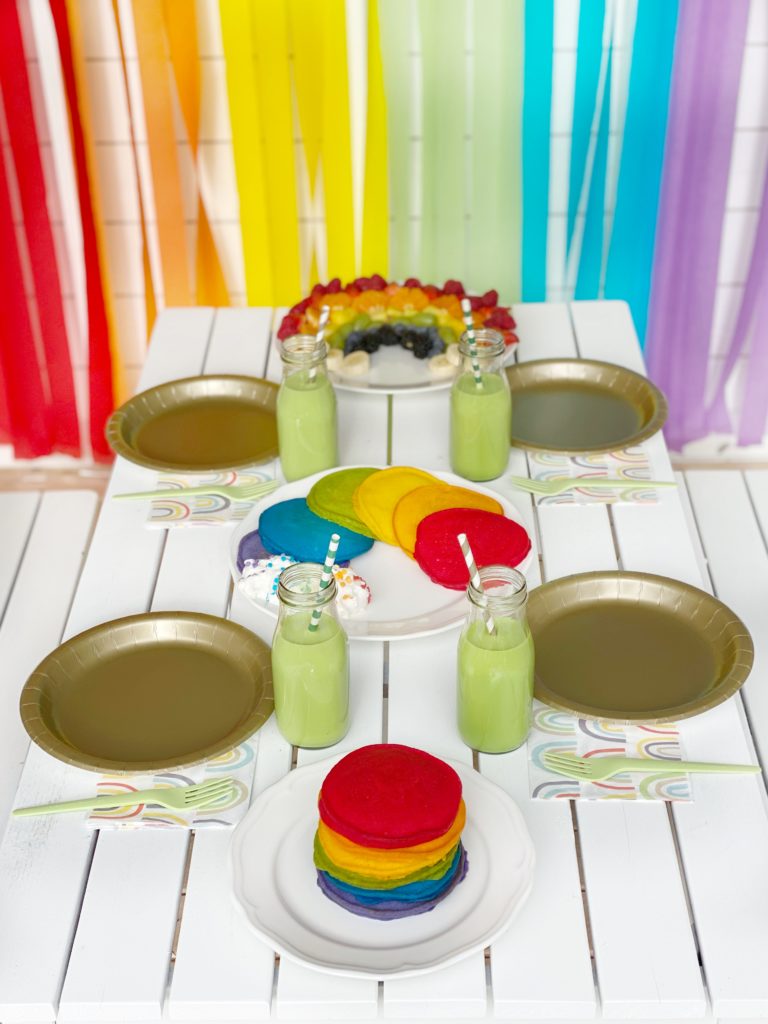 I have to say these are the most gorgeous looking pancakes I have seen!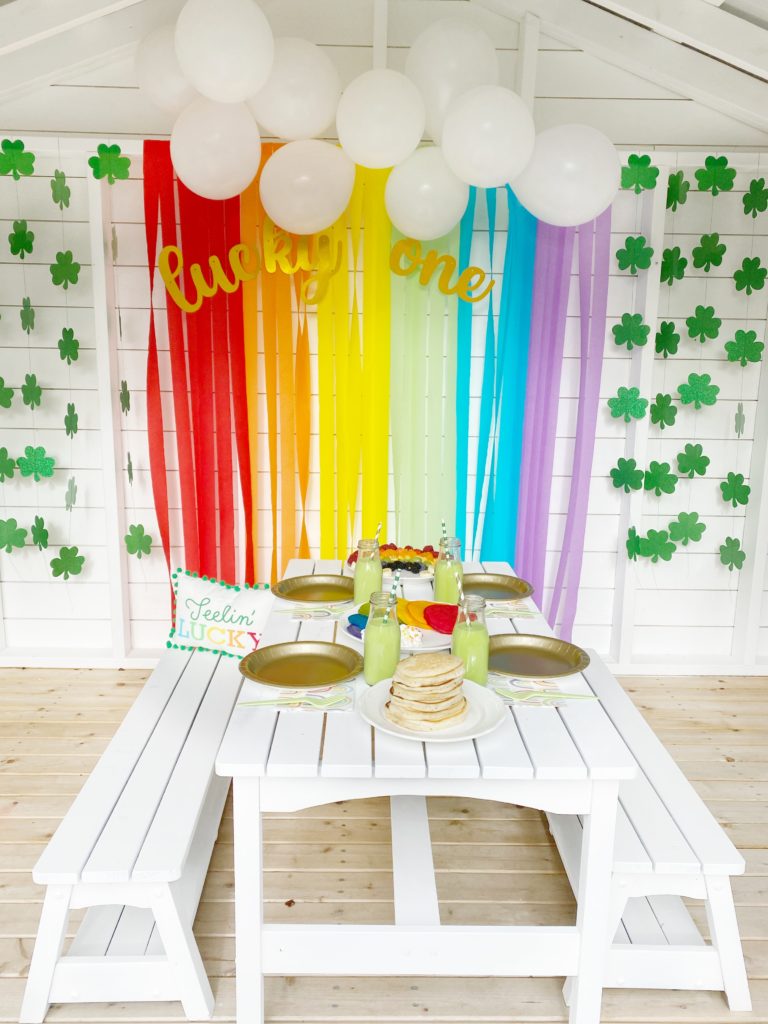 We are all ready for St. Patrick's Day! Let me show you a little more!
If you thought this was magic let me share with you our magical milk!
Take your white milk, add a few drops of green food coloring – TADA!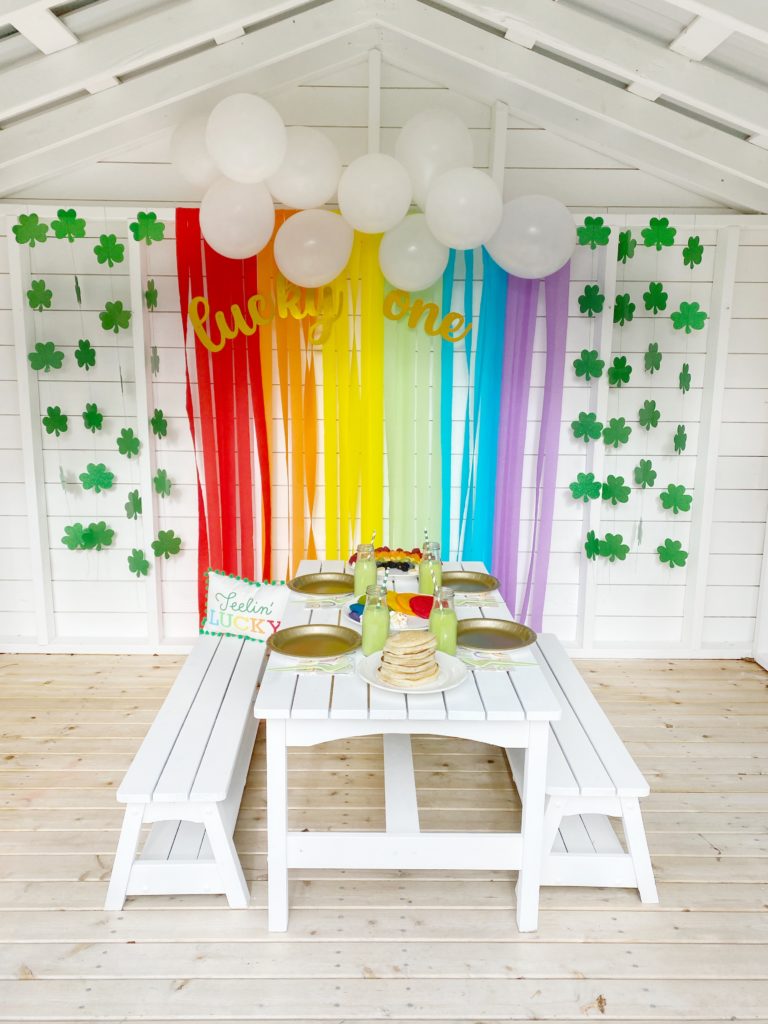 I hope this is giving you lots of good ideas for St. Patrick's Day.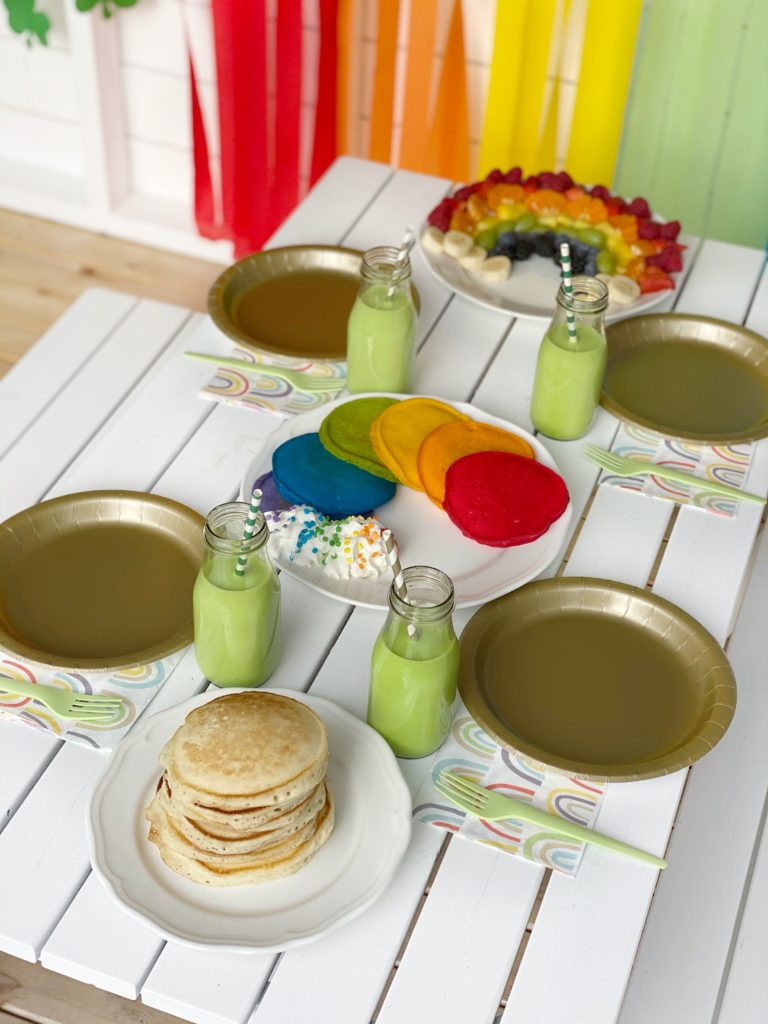 If you like your pancakes plain, just add a little whip cream with colored sprinkles!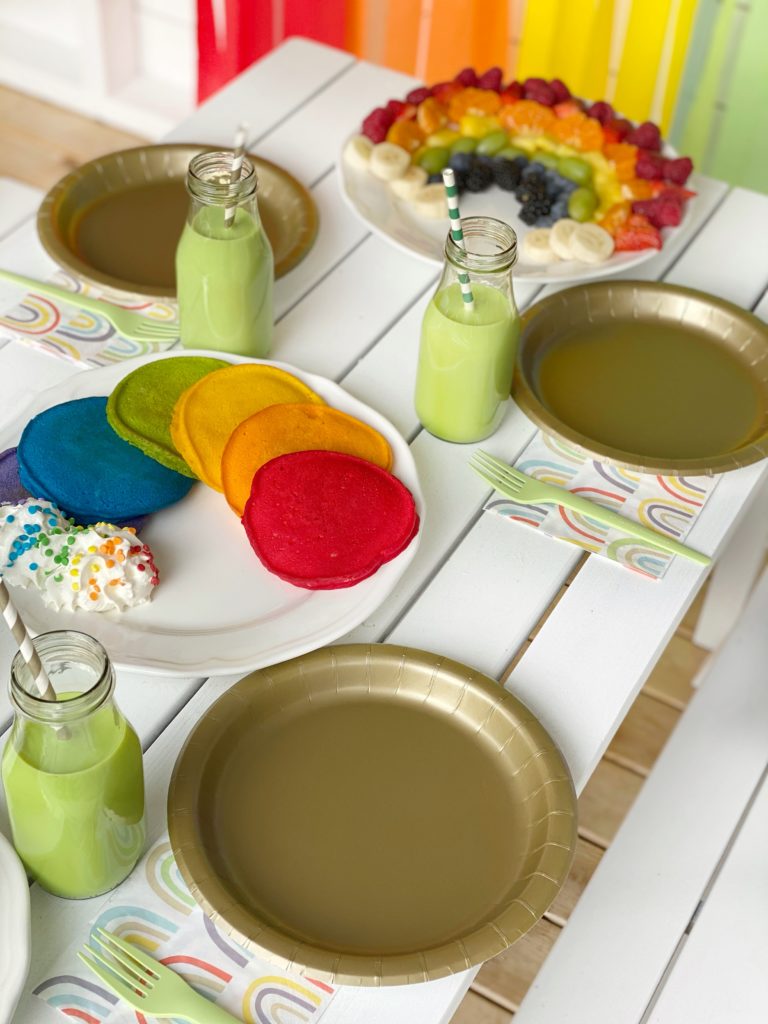 Now while this is so fun just for St. Patrick's day you can use these ideas for a fun rainbow, unicorn or so many different birthday ideas!
Let me know, do you believe in magic yet?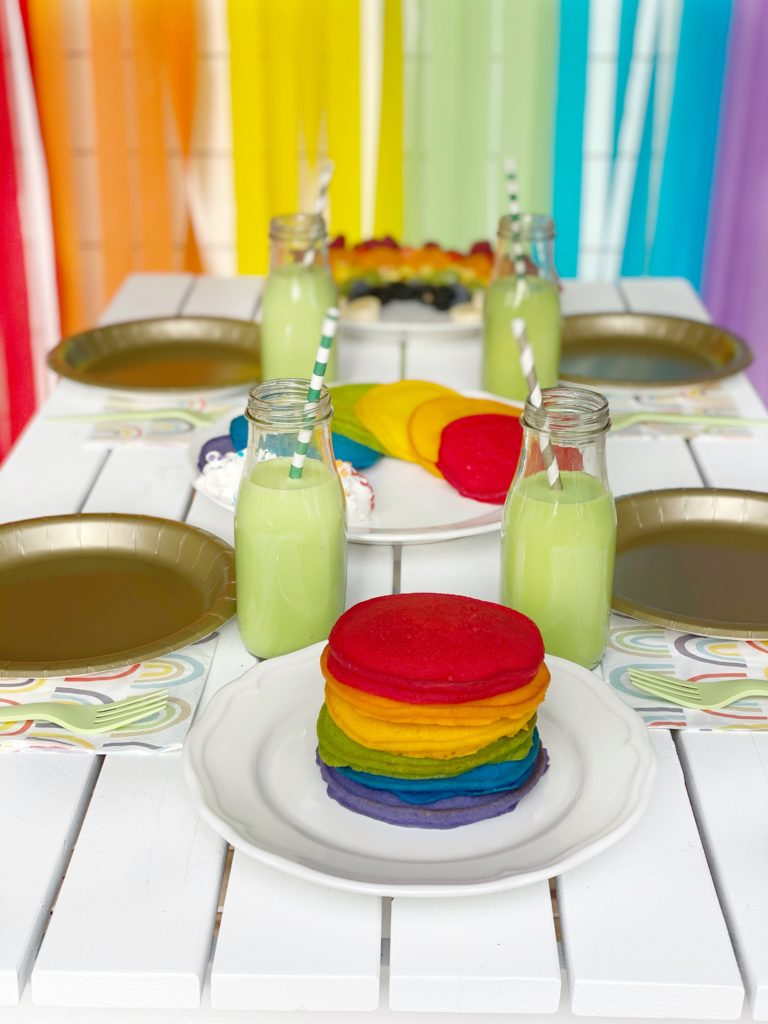 Aren't these rainbow pancakes so fun? I hope they inspire you – I have made with cake too and the best part is cutting into them!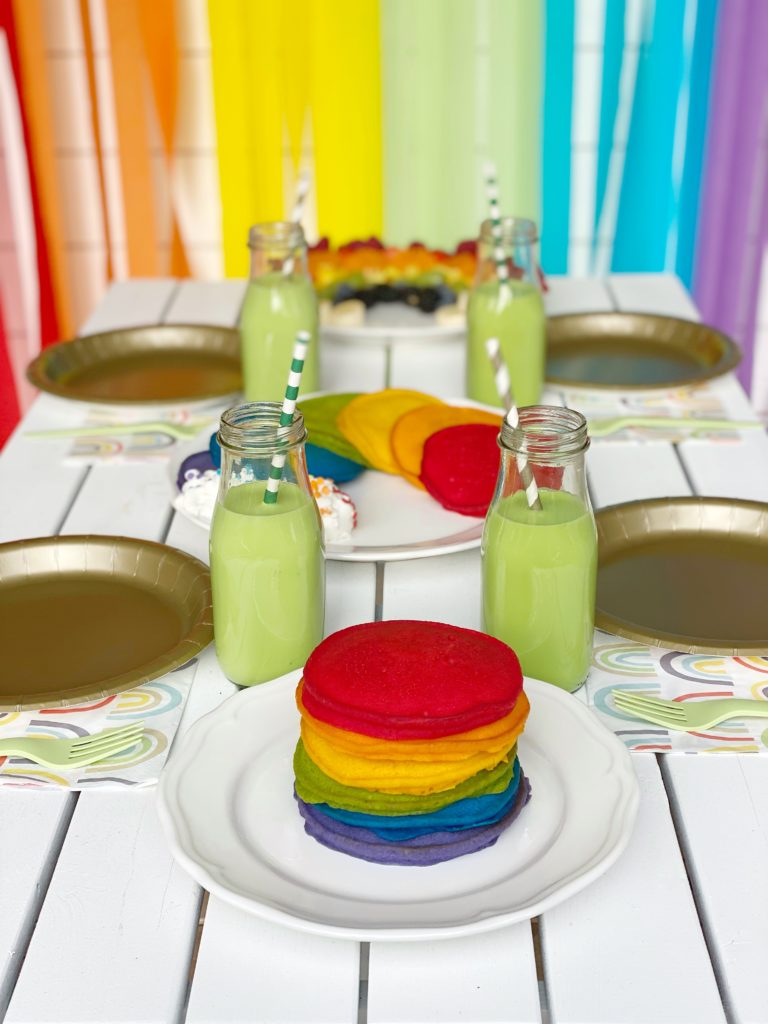 I took way to many photos, make sure to pin them for later… but first I have some more ideas below and the sources!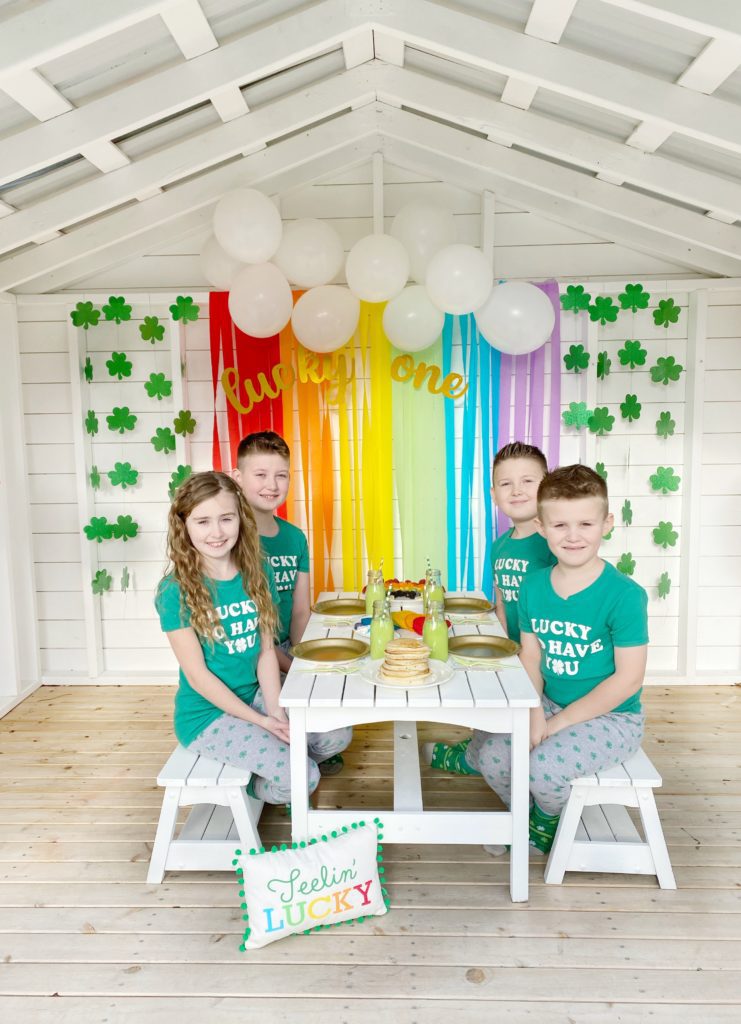 Hope you have a wonderful St. Patrick's Day the kids had so much fun, and they are so excited for the actual day ! Tag me if you make these!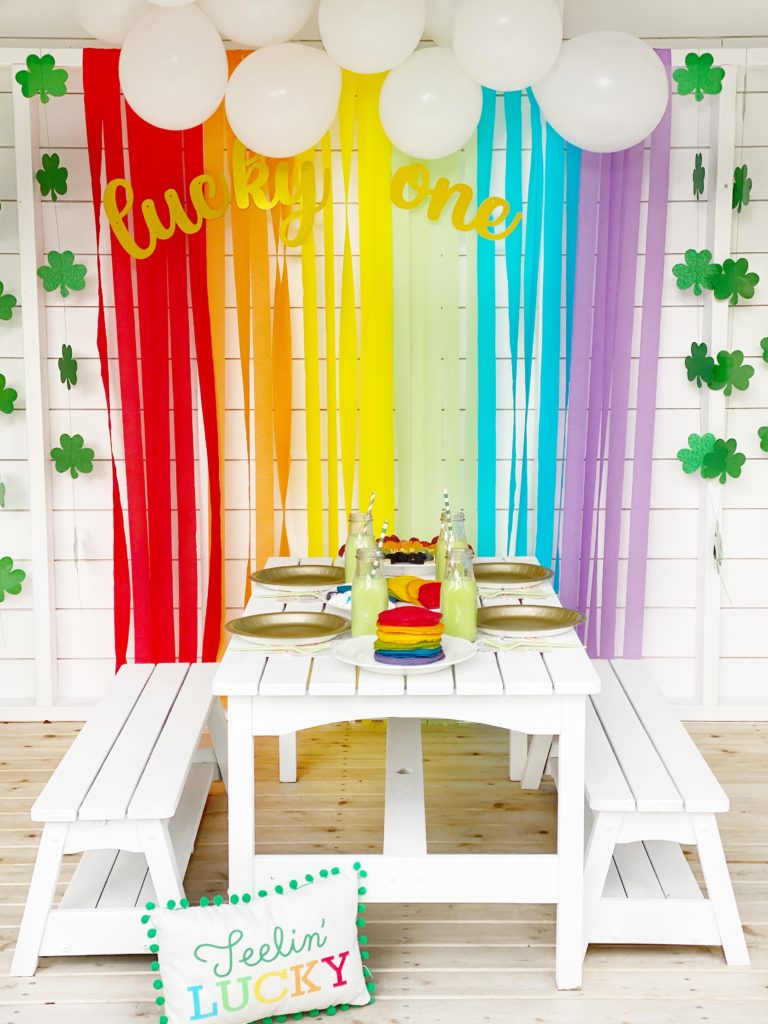 TO SHOP, TAP THE PHOTOS BELOW :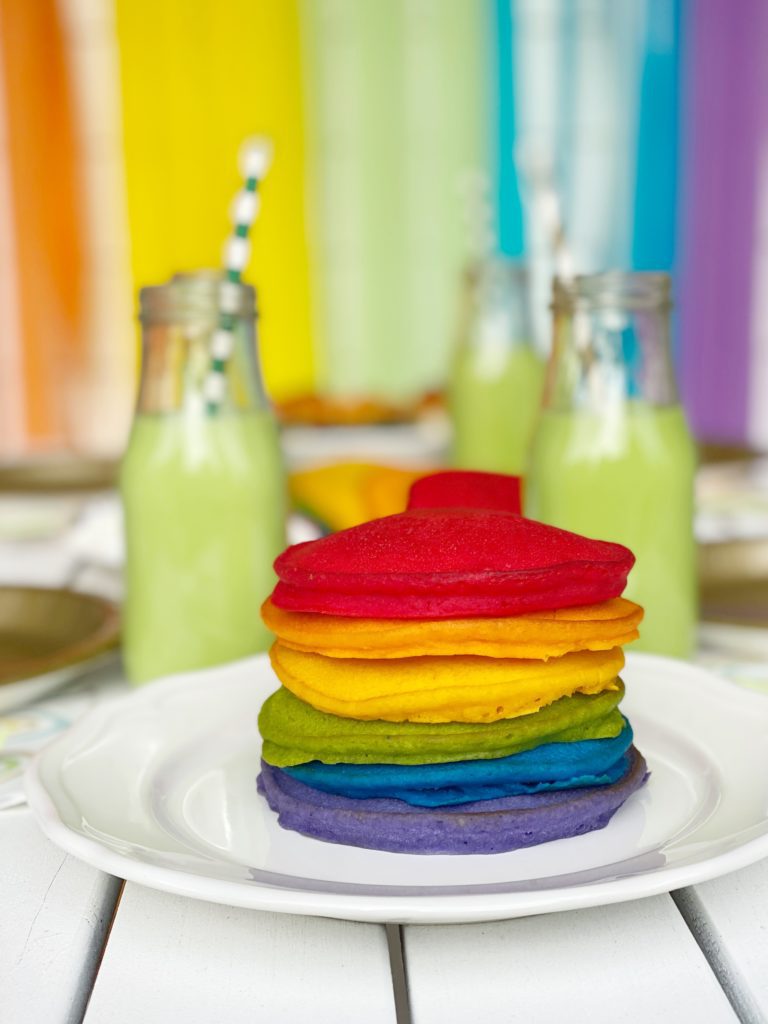 CHECK OUT THESE POSTS BELOW :
PIN THIS IMAGE FOR LATER :