Simple Christmas touches is just right! Today I am going to show you how you can add just a simple item and it makes a big impact! It's the perfect way to add some new decor to each space without killing your budget.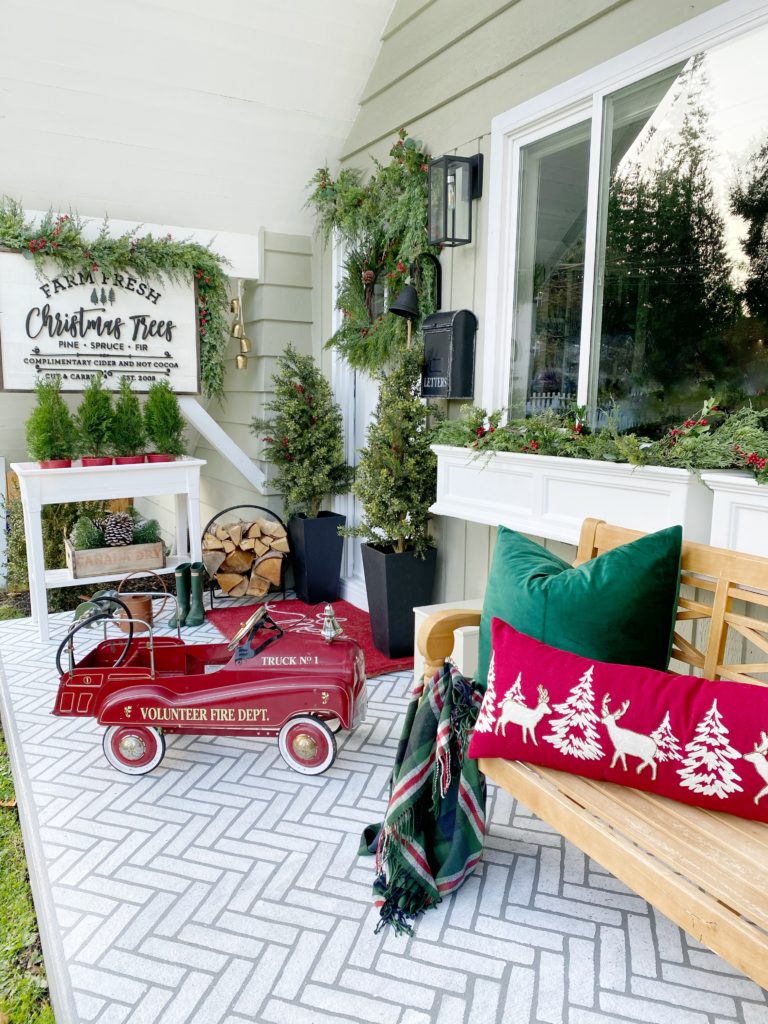 One of my favorite stores to shop at is Bed Bath & Beyond. They have so many wonderful items and probably ones you never thought to get before! If you have been around you would remember my bike HERE the giant chess board HERE outdoor furniture HERE and even a sofa HERE. Yes they carry it all! But it doesn't need to be all BIG purchases.
I will be sharing the Simple Touches I make in each room, now let's get started here on my front porch. We added this Outdoor Wall Lantern and it changed the whole feel of the space! You will see this red reindeer pillow move around I love it so much!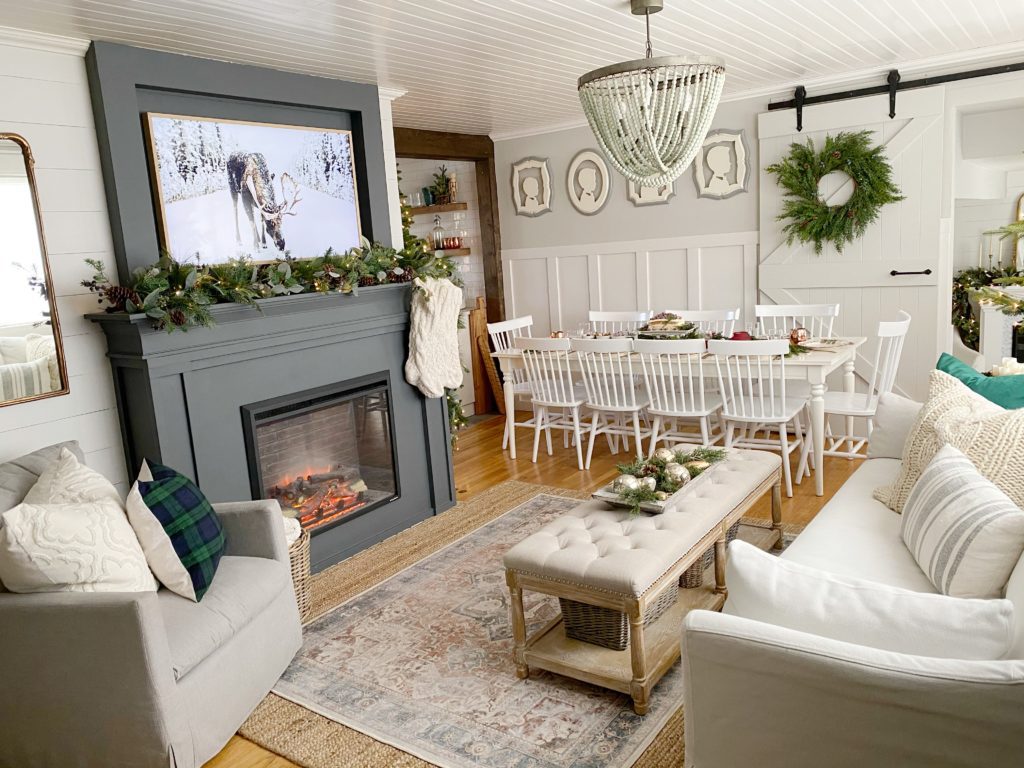 When you first walk into our home this is what you will see to the right. The layered rugs I just love and you can find my favorite JUTE rug HERE. This coffee table / ottoman is a must have I love how it is multi function!

Here are some more views but here you see the amazing Bee & Willow Tree! I will be honest I wish I bought multiple of these! It is just perfect and fits my simple Christmas.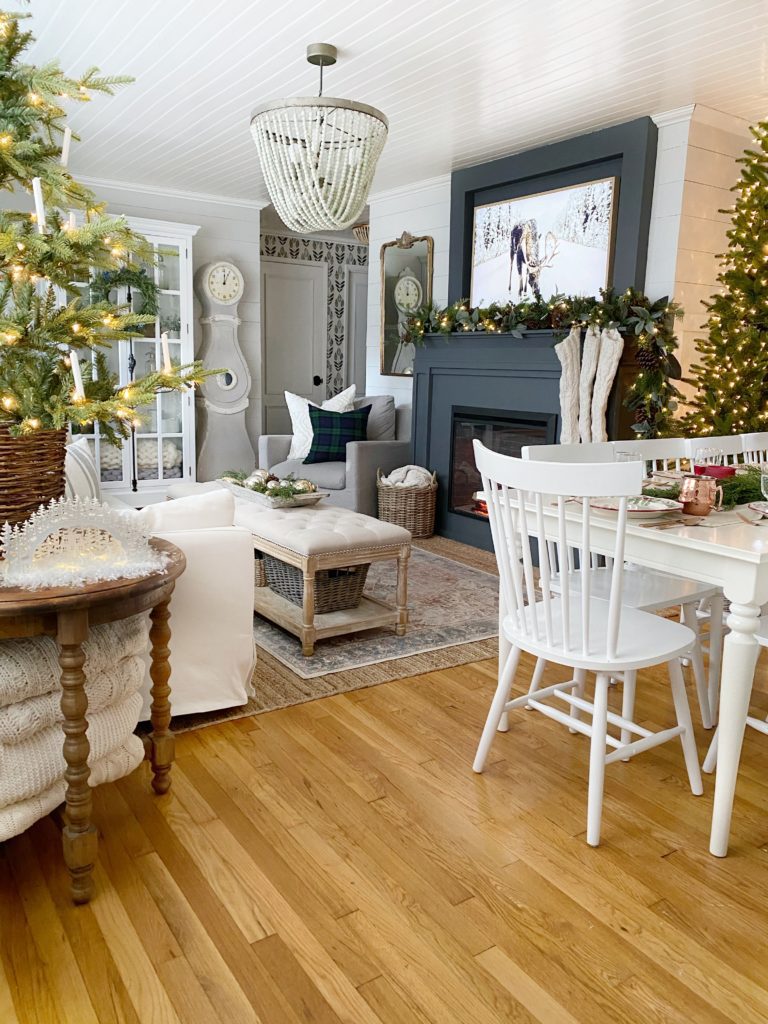 Here is a view into the room the opposite way. These chairs HERE I get asked about all the time! I love how inexpensive they are and just right! This table here is one that you want to save up for but worth it!

This room might be done by Christmas day, this tree has been a stunner you can find it HERE! The simple touches of Christmas might even be a naked tree with handmade ornaments. The fireplace Is my most asked about item in the house and it goes in and out of stock HERE. I did put on some peel & stick you can see HERE.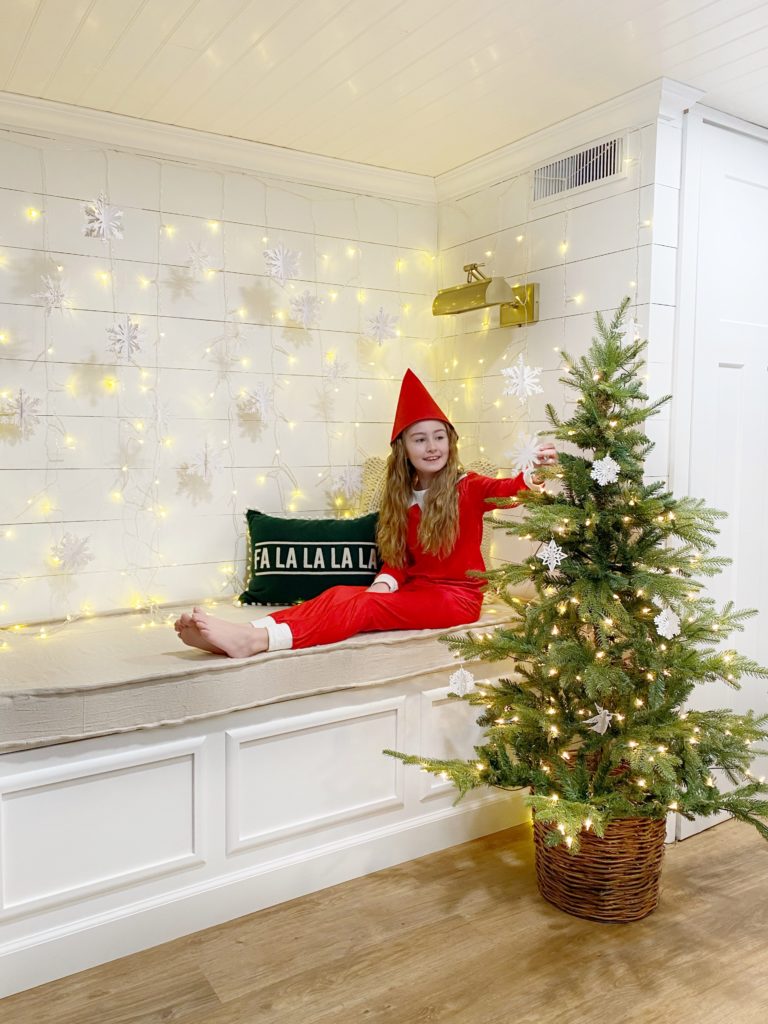 We did just finish this cozy corner! I caught a human sized elf! Here is my favorite Bee & Willow Tree and a pillow I just adore!

This fa la la la la pillow is the BEST you saw it before but I have two and LOVE it so much!!

These brass lights are AMAZING! This fan we have a mini one in our room, to be honest I thought this was mini size but I am really glad it wasn't because it's incredible!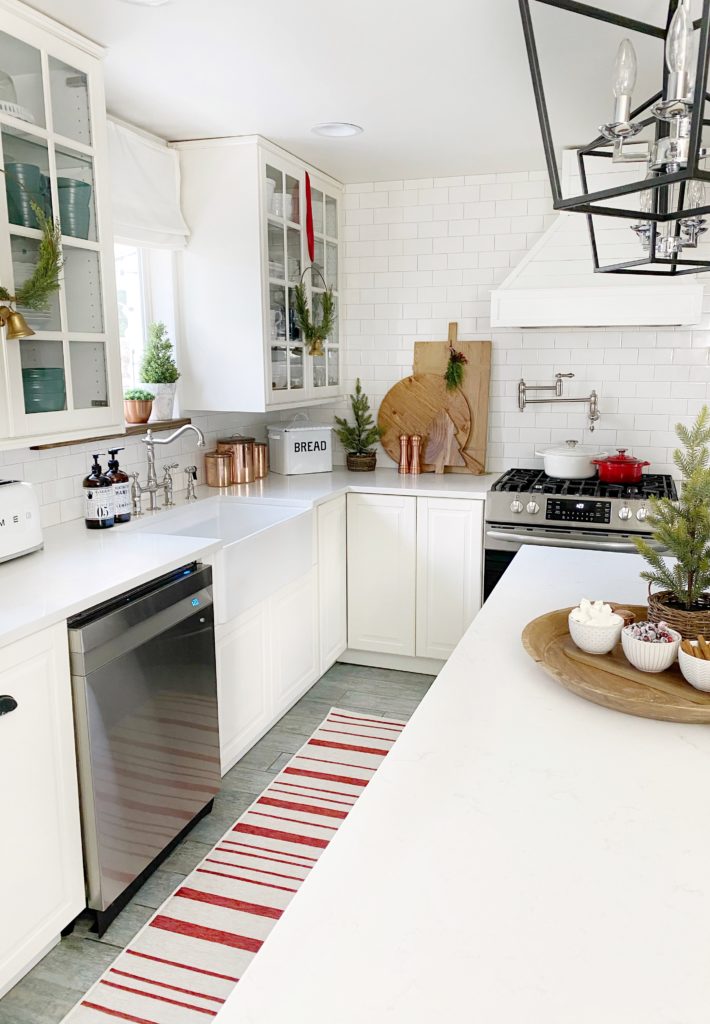 Simple Christmas Kitchen with a little pop of color! I love mixing metals and these brass containers are a favorite! The dutch oven in white you can find HERE along with the cutest little mini red one HERE.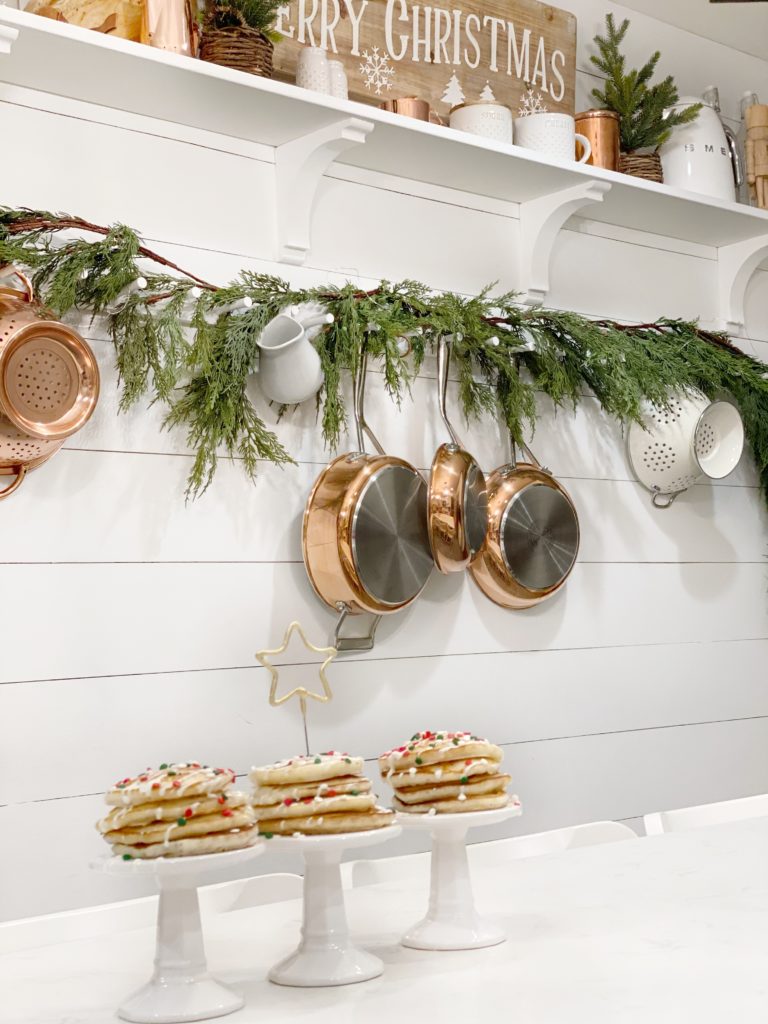 These brass Pots and Pans are not only gorgeous to look at but cook amazing!! Decor + function!
This adorable gold tree is the simple touch I added to Zoe's room. That's all that it takes is some added glow!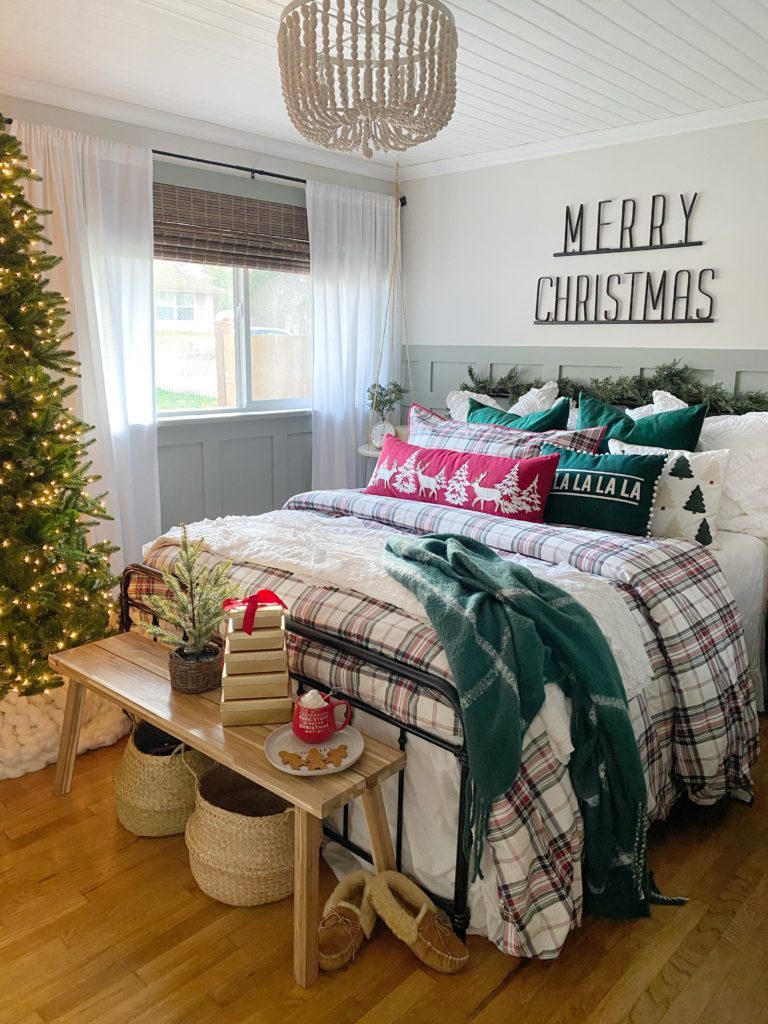 Here is our Cozy Christmas bedroom. I do have to say this maybe isn't the most simple Christmas touches but it sure makes me happy! You can see more of this room HERE.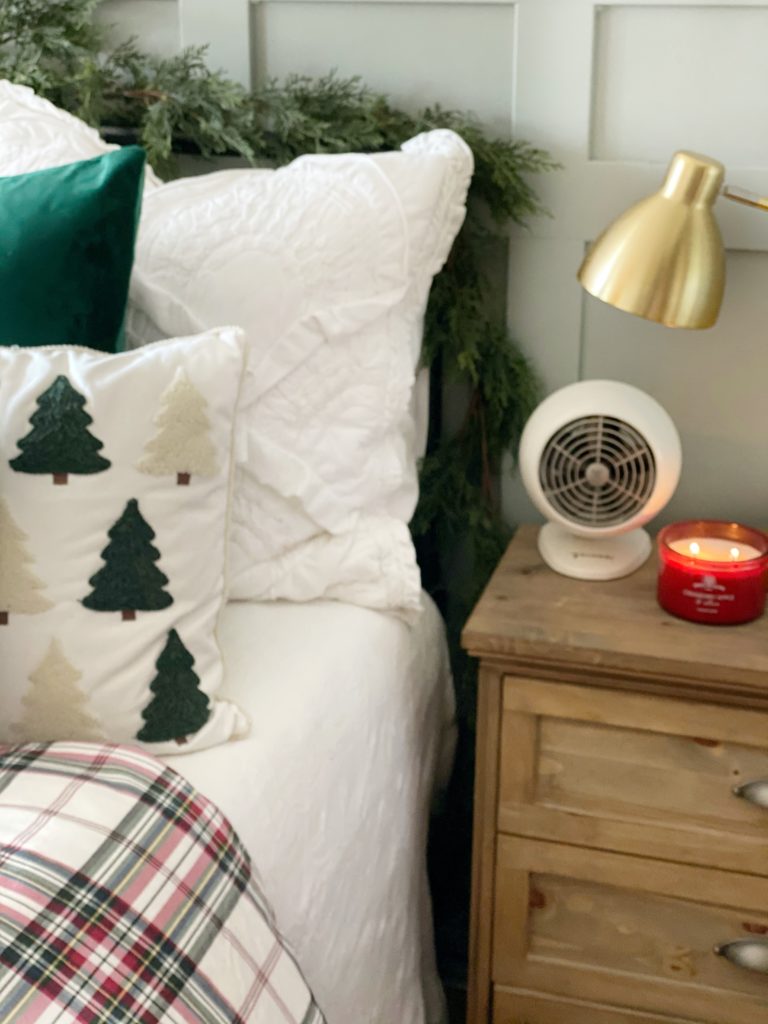 I hope you enjoyed seeing some Simple Christmas touches through my home! It was so fun to put this together and I hope you are inspired. Of course I love shopping at Bed Bath & Beyond they literally have everything you can think of – if you have followed along for awhile you know I love finding the treats there! Now I want to go back… off I go! If you are wanting to do some last minute shopping don't forget about store pick up or you can order online for later delivery! Shop this post below by clicking on each item.