Wash Your Rug? Always clean with Ruggable
I love rugs, but I don't like when they get messy or ruined. I found a solution – Ruggable! I love that you can wash them and they are like NEW!
10 % off COUPON CODE : FUNSARAHW10
My first Ruggable I purchased, because I really wanted to see if they were as amazing as they sounded. I am here to tell you that they are and even better than I could have imagined!
Messy kids, pets that are muddy and have accidents then in a small space = dirty rugs! Having ruggable saved me from going through rugs and now instead of throwing them out I can just throw it in the wash and it comes out like new!
After my first Ruggable rug, I partnered with Ruggable to show you some more in my spaces. I have to tell you I am already buying another that is how much I love them! If you want to buy one don't forget the coupon code : FUNSARAHW10 for 10% off HERE
Let me give you a little tour! Let's start with my first rug, and the entry into our home.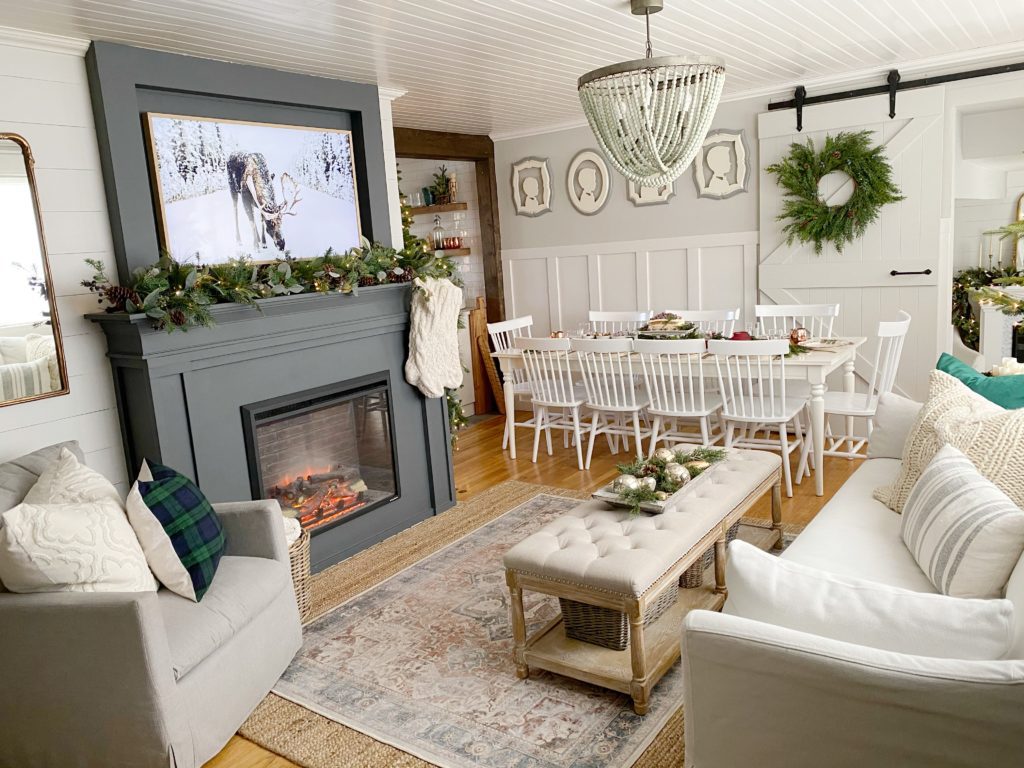 This is the Kamran Coral Ruggable Rug in a 5×7. This rug is even more beautiful in person. I love the pops of color and that it is subtle.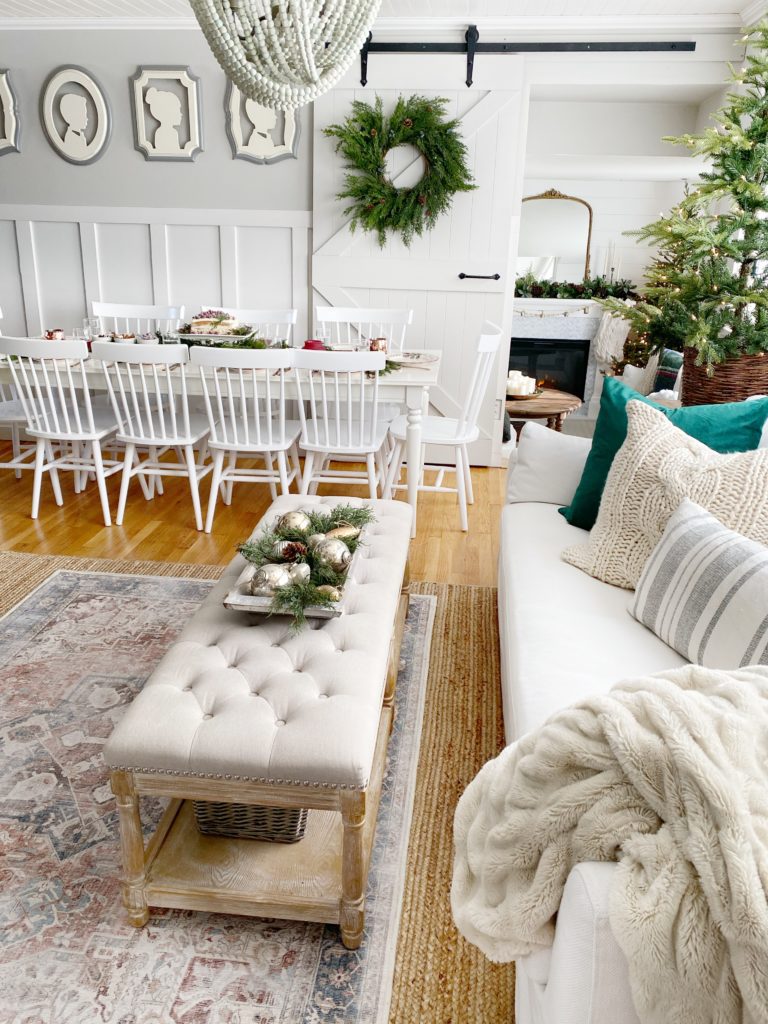 Up close you can see the beautiful pattern I love that it looks more vintage.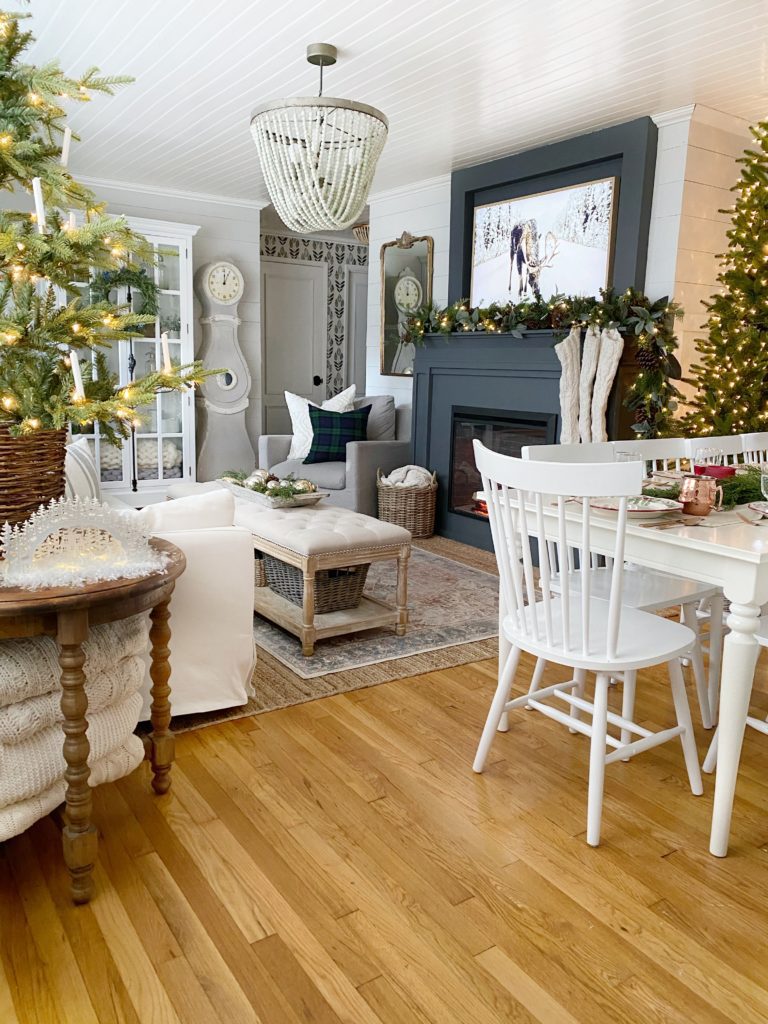 This Kamran Coral Rug comes in all shapes and sizes. It is not only beautiful in a big pattern but would be the perfect runner too!
Here is a sneak peek into my kitchen! This runner is SO fun! I love the simple touch of red but it makes a big impression. This is the Hudson Stripe Red Rug and would be amazing in a larger size too!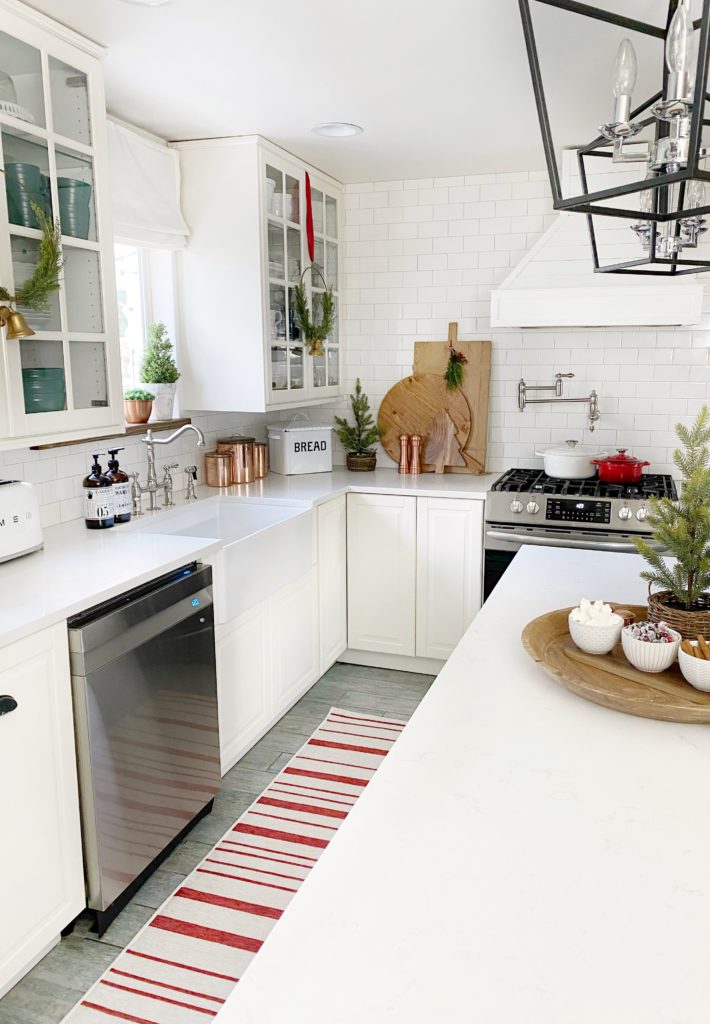 The Hudson Ruggable rug adds just the perfect amount of red to any space! I can see this not only used at Christmas but layered or in a fun playroom. One thing I love is how interchangable these rugs are! Once you buy the rug and rug pad, say you want a new design you just need to buy the rug then wash your old one and save it for another time!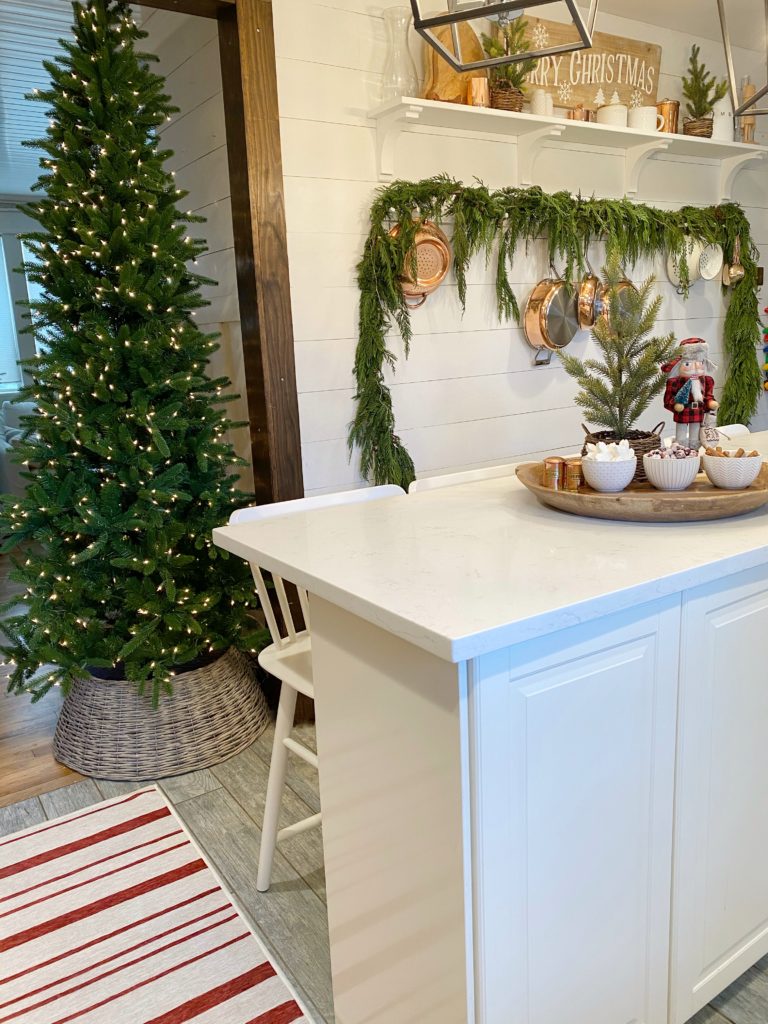 Can you tell I love to play with the rugs! Here it is in another area of my kitchen! I just love the pop of color!
Now let's go visit Zoe's room!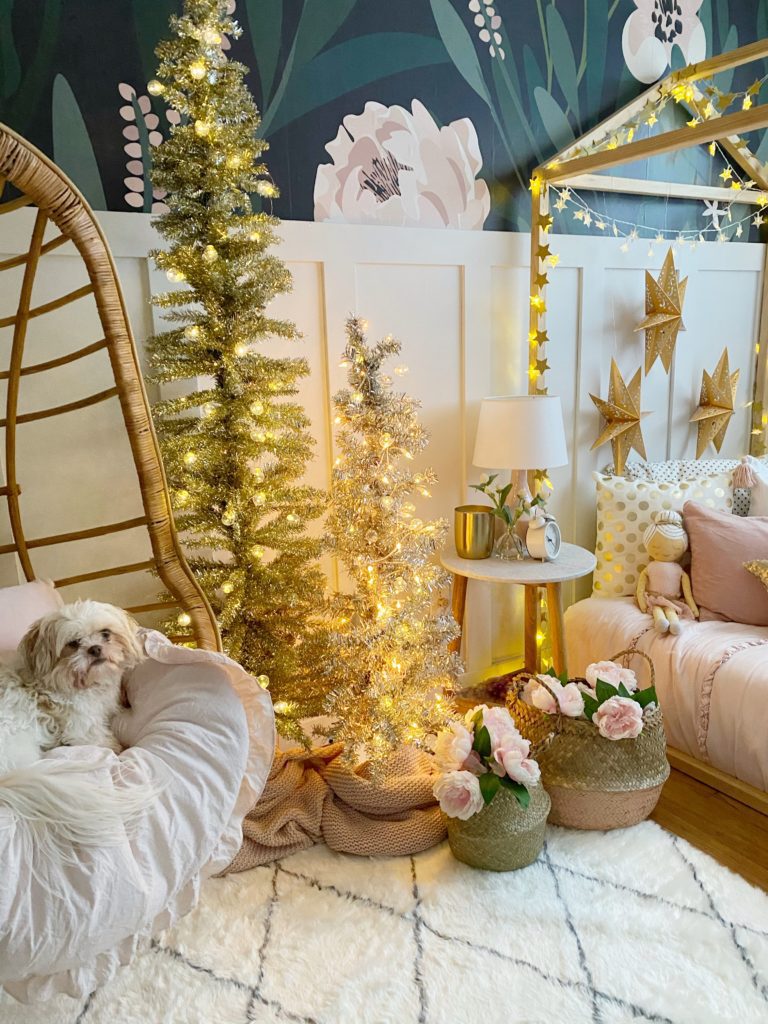 This Ruggable is SO fun! This is the Moroccan Diamond Plush Rug and adds just a pop of fun! It is the softest plush rug. I love that I don't have to worry about any messes, and just throw it in the wash as needed!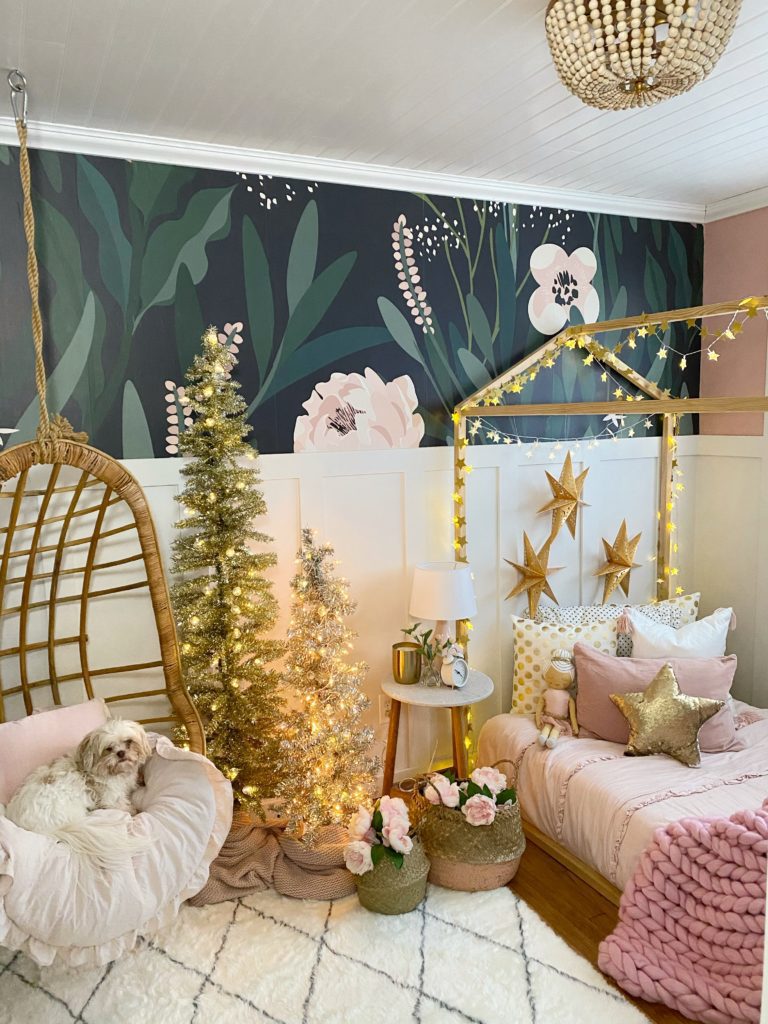 This rug just completes this space and makes it so cozy! I want to try the Polar White Shag Rug too!
Time to go where all the magic happens .. my mudroom/laundry room!
Here you can see the gorgeous Hendesi Heriz Abalone Rug! It is perfect for any room and so beautiful in the bigger sizes too!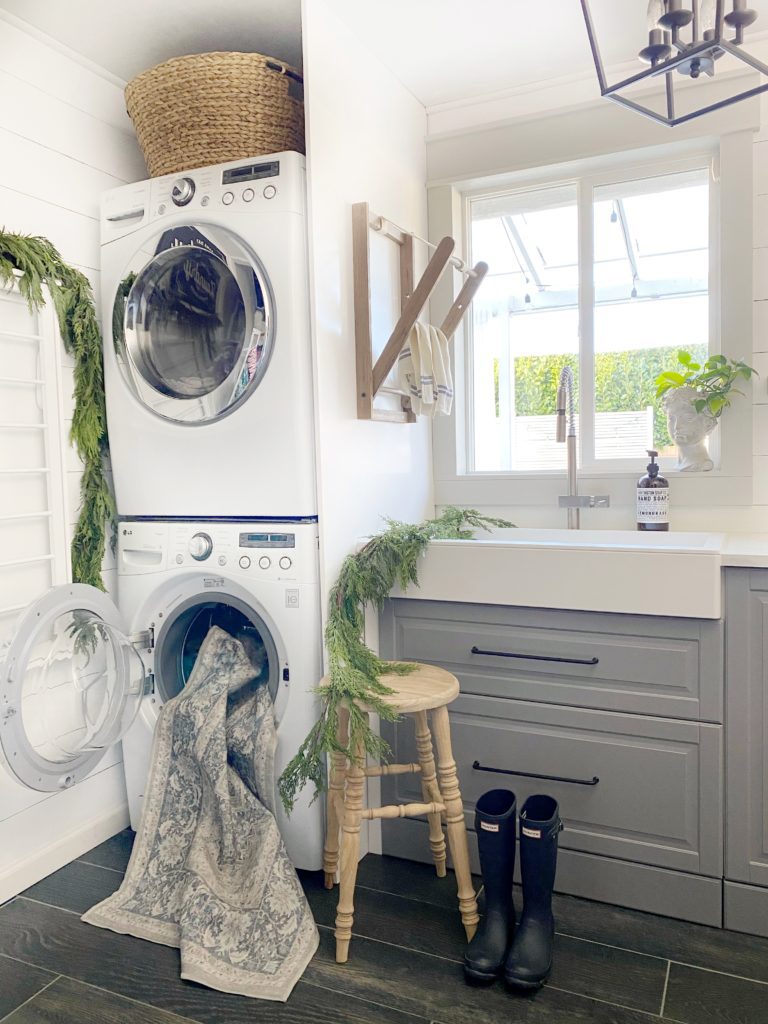 How often are you washing your rugs?
Join me and Ruggable every month on the third Sunday to wash our rugs! If you don't have one yet and are wanting to make your life easier check them out HERE. Don't forget the discount code for 10% off : FUNSARAHW10
Pin this image for later, and come pin along with me HERE.