Magical Christmas Playhouse
The kids had the most magical night in their Christmas Playhouse! Let me show you how we did it and what all we used!
It was so much fun putting together this magical Christmas playhouse! I did it with all of my favorite World Market Finds! I will link them all at the end so make sure to check it out.
This little red truck has been in the family for more years than we can remember, it makes the perfect Christmas accessory! Now lets go peek into the playhouse!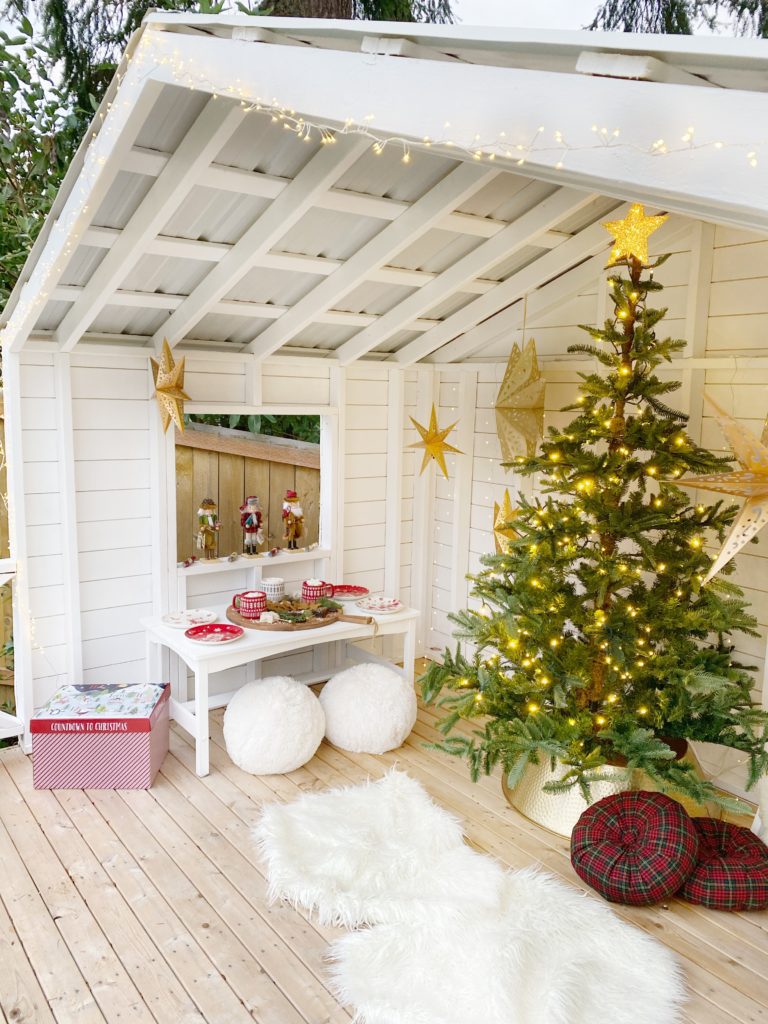 Do you see the magical twinkle lights on the roof line? You can find them HERE.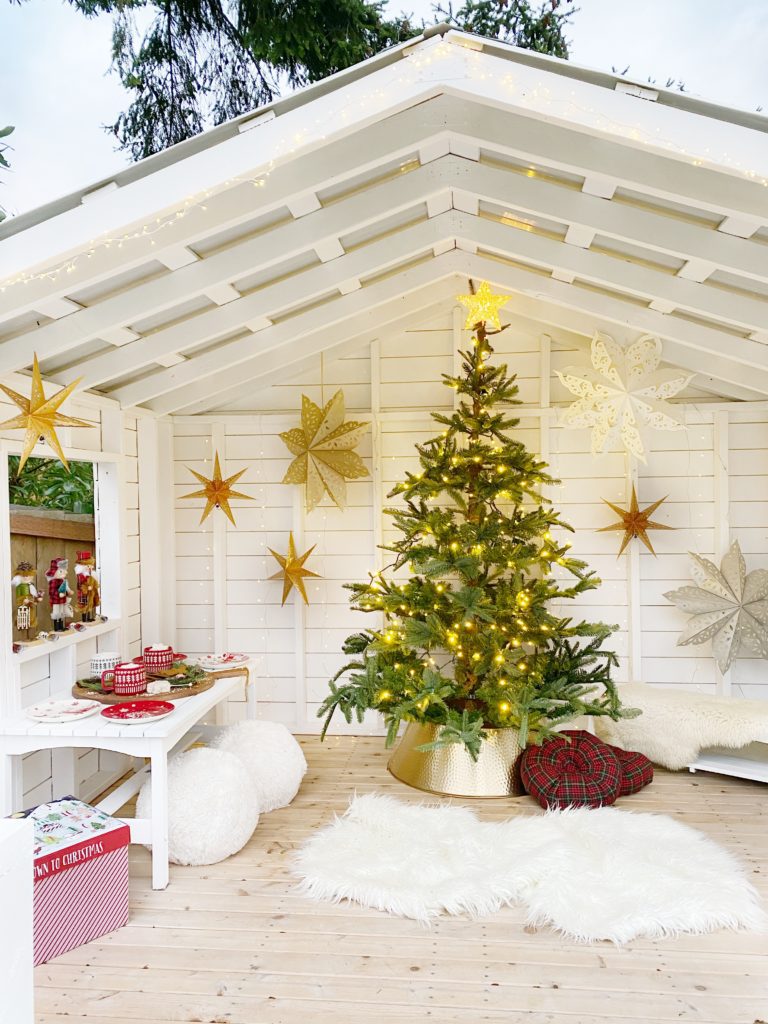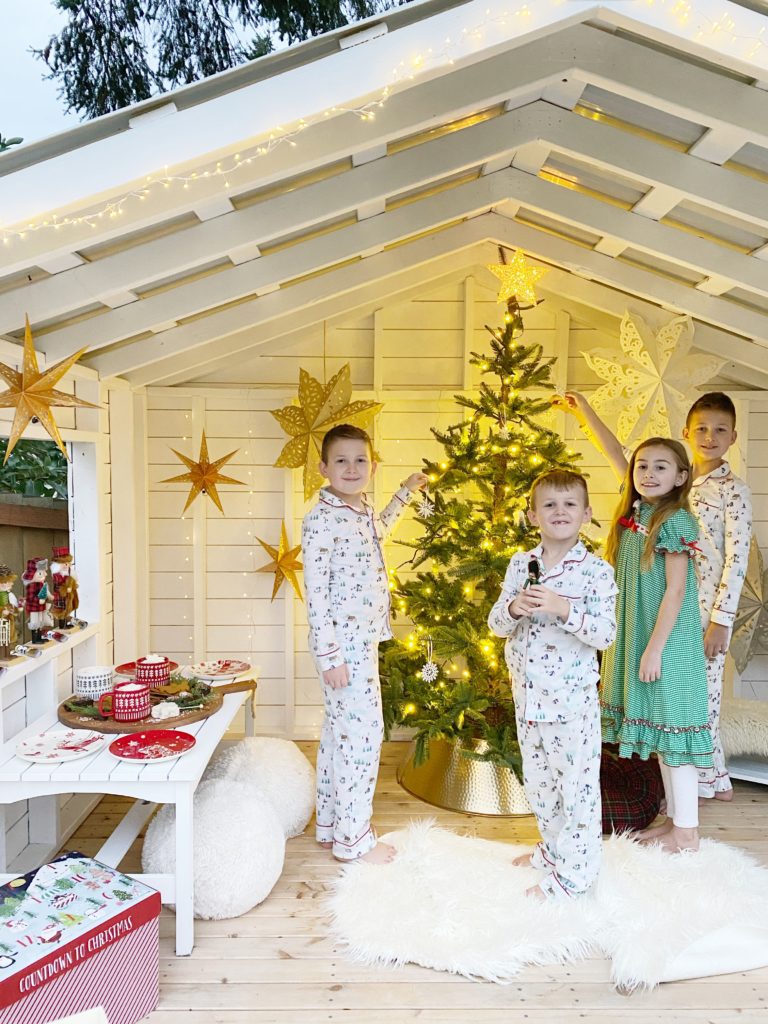 It is all in the details, and World Market will have everything you are looking for!
The kids had so much fun picking their ornaments, the favorite was the german pickle! Emerson hid that, but we found so many other great ornaments at World Market HERE.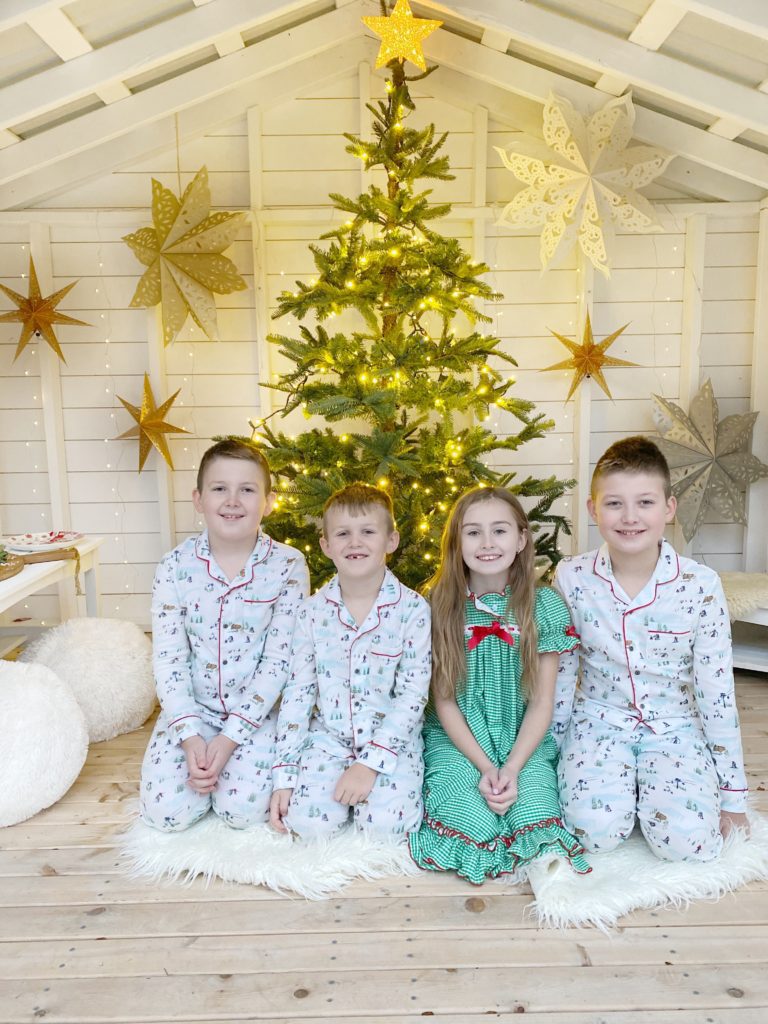 Cozy Pjs are a must, but the best is in front of the Christmas Tree! Do you see Christmas card photos coming soon??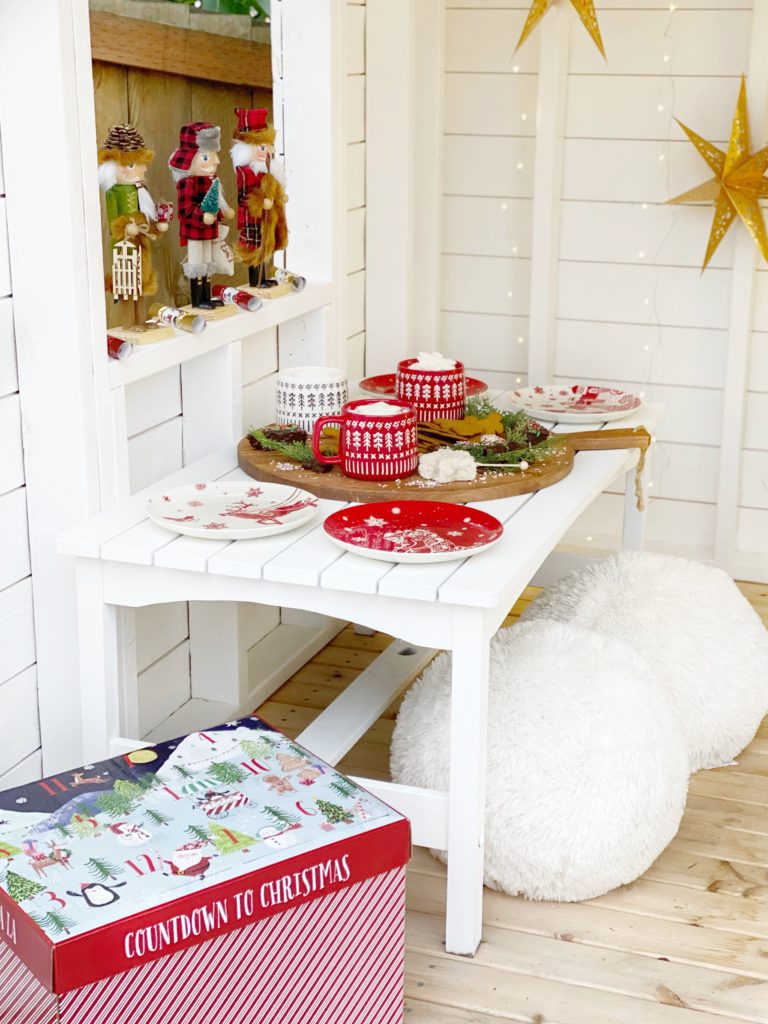 This countdown for Christmas is the most amazing advent EVER!! The options are endless! It is perfect for an adult or kid!
I made this fun charcuterie board with all my favorite treats from World Market! You can find the mugs too they are such good quality!
Aren't these plates adorable! My kids thought it was so fun that if you put the santa next to the reindeer pic it makes a whole image!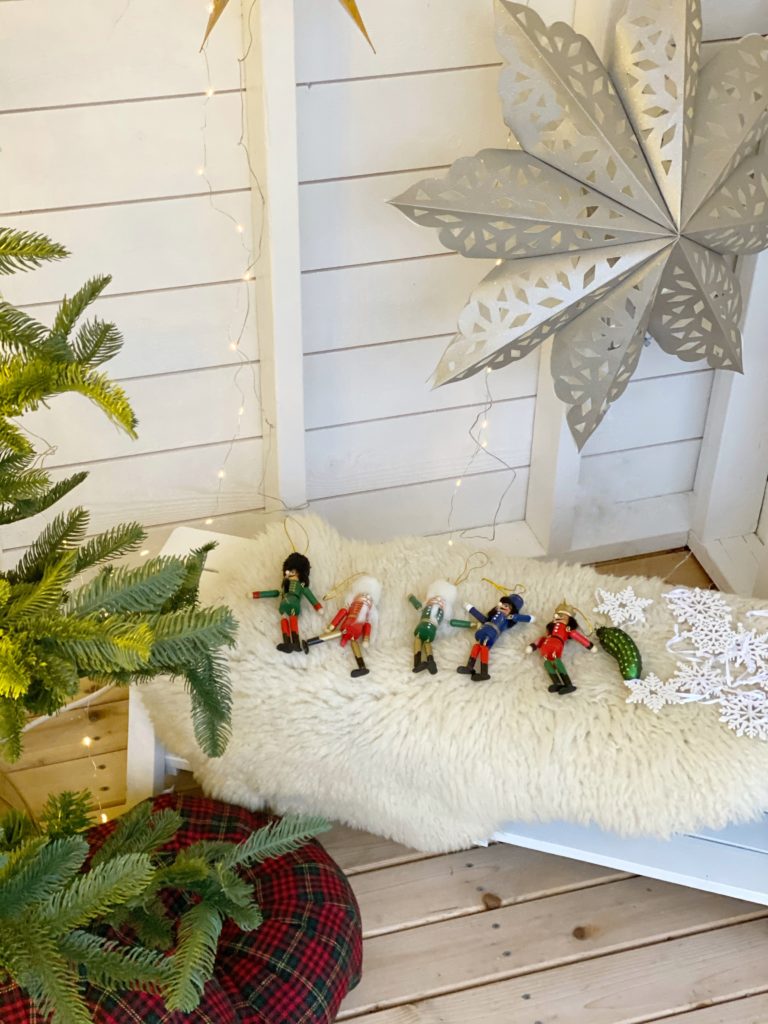 Along with a great selection of ornaments, they have so many great pillows! I love that this plaid pillow can be a floor pillow or regular!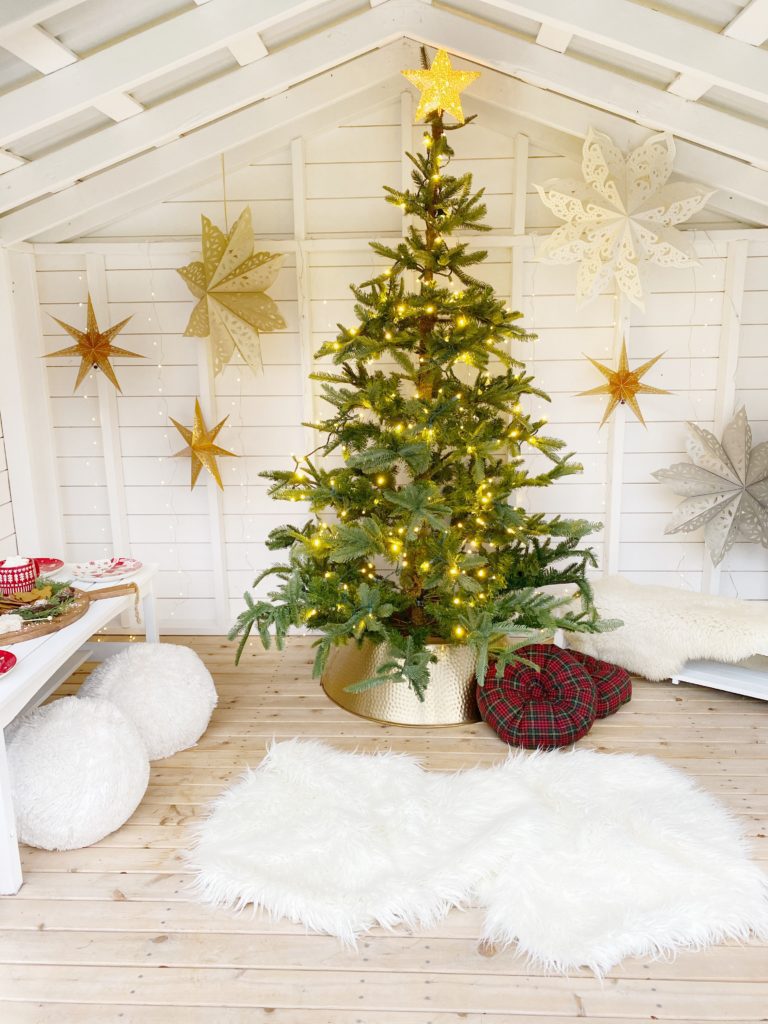 Do you spy the white fluffy pillows? I have something fun in store for later!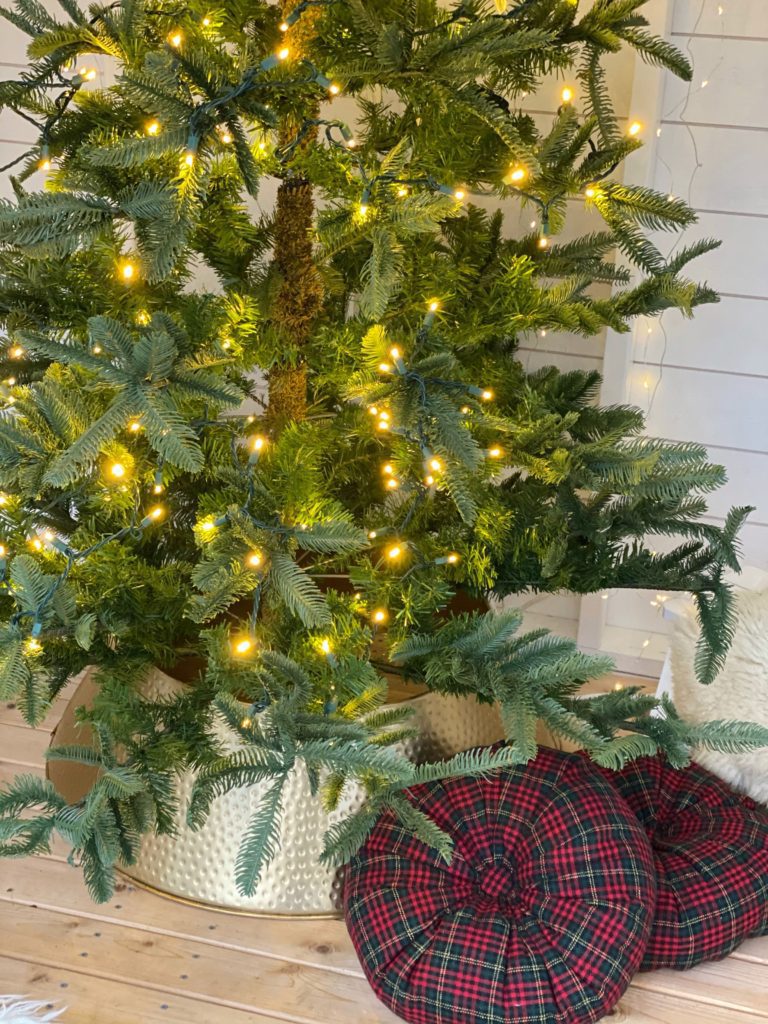 Isn't this tree collar just gorgeous? I almost want to sneak it into my house!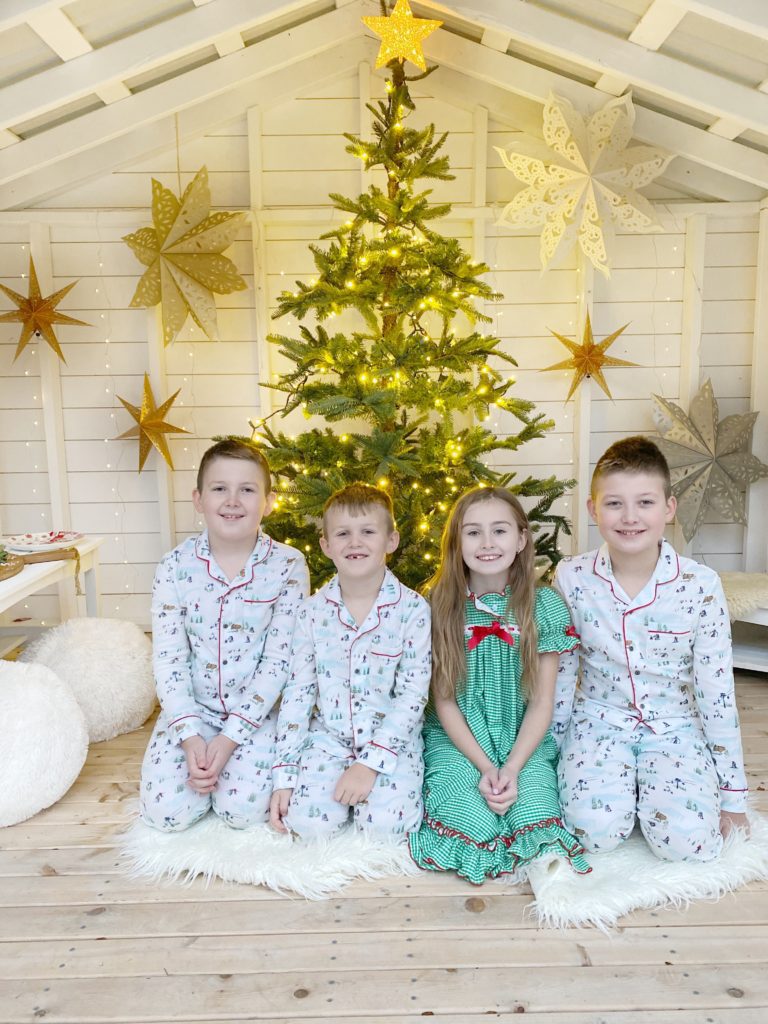 Just a few pics for you know where, you will see them next!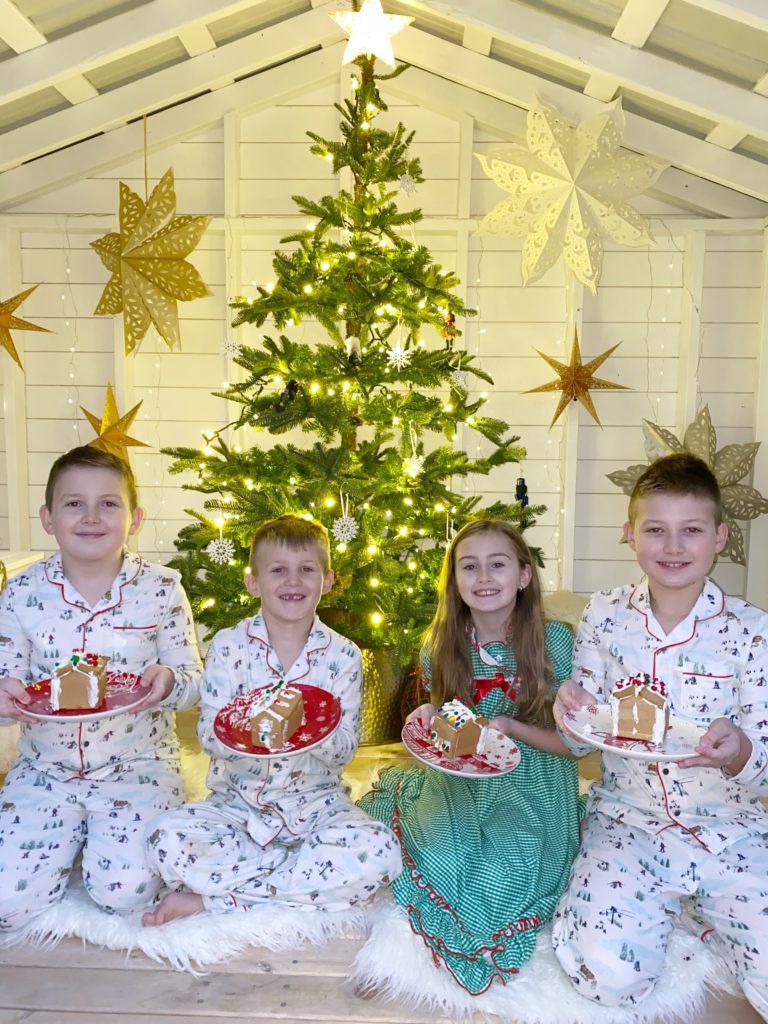 Aren't these gingerbread houses so cute!! They had so much fun making them!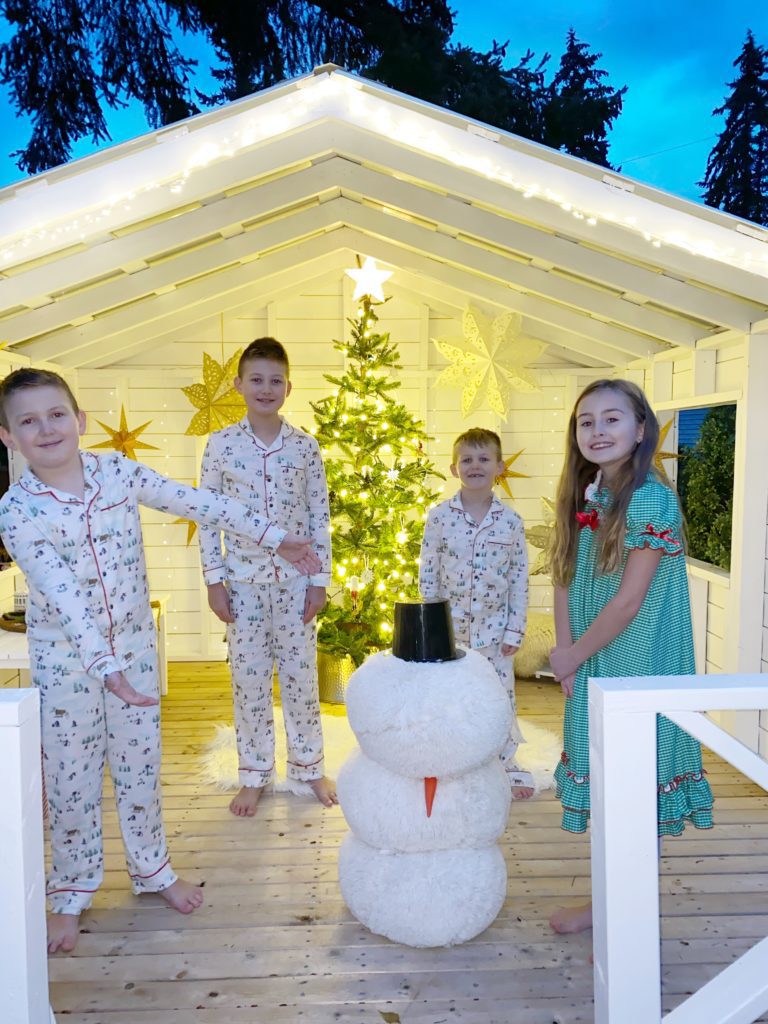 Tree decorating, treats, gingerbread houses and now the grand finale their snowman!
It was such a perfect night, the kids had the time of their life… and all it was a little bit of prep and work! Priceless!
I hope you enjoyed seeing our Magical Christmas Playhouse! Stay tuned for more up our sleeve and lots of fun traditions!
To Shop these items click on each image below :