Fall Dining – Making our House a Home
Fall is here and I thought I would show you my fall dining room with my favorite items from Walmart! Let me show you the whole set up!
If you have been following along you know how much I love to find amazing pieces from Walmart Home. This space needed a refresh and to be more like us, so that is what I did and on a budget!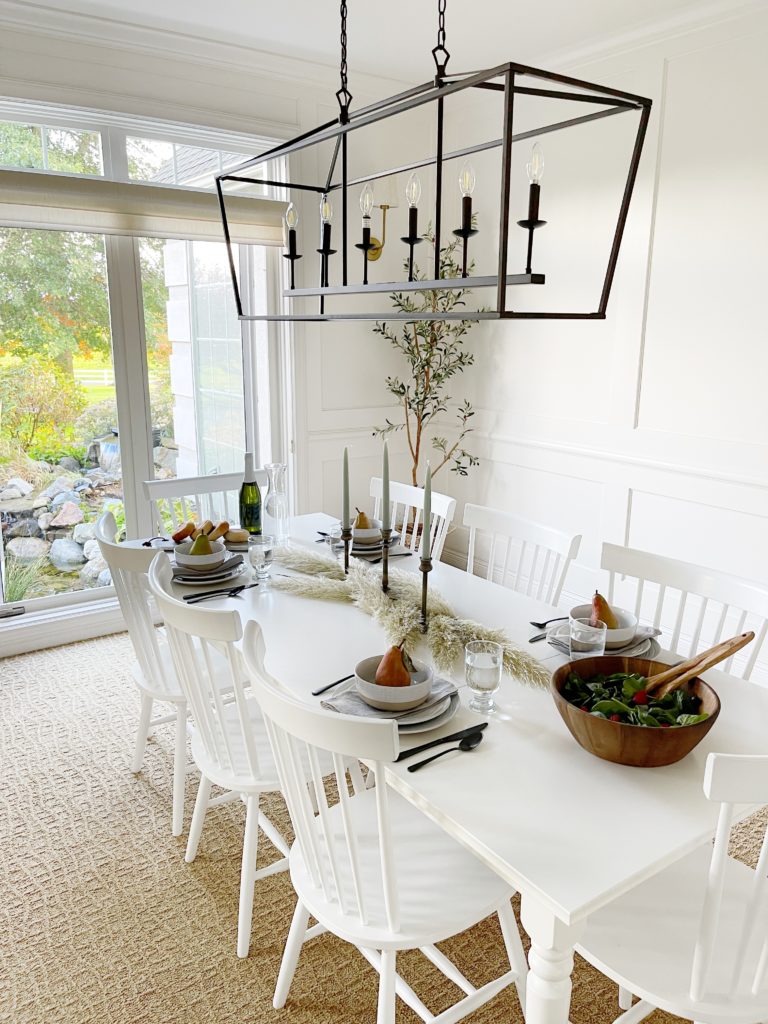 This chandelier I have wanted for so long, and it never worked in our last house! I knew it would be perfect in this spot!
These Better Homes & Gardens dishes you can find HERE at Walmart they are just so beautiful and earthy – I might have bought two sets. I do love brass silverware but this matte black silverware set was perfect in this case! If you need a salad bowl this one HERE is so gorgeous and perfect for dining.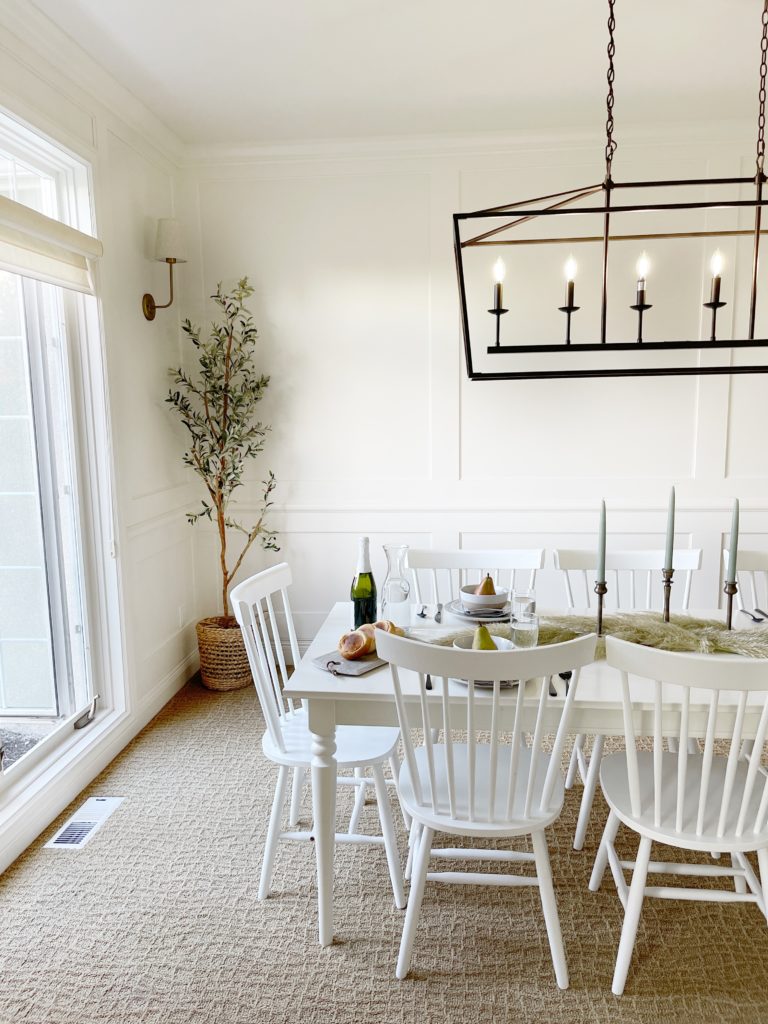 The table is one I have had forever, but these white classic chairs you can find HERE at Walmart. The olive tree sells out quickly because its so amazing, you can find it HERE.

For the perfect cozy dining, just add candles! I love these green candles HERE along with the brass candle sticks. I added some pampas from my front yard.

This glass set is not only perfect for dining, but kids too! It comes with two carafes – you can find the set HERE.
To shop this dining post click on the images below :
Can you help me decide on what buffet I should get for this dinging room space?