Christmas Deck + Favorite Gold Spray Paint
Do you decorate every space for the holidays? We sure do, and today I want to show you how we decorated our deck for Christmas and our favorite gold spray paint! Last year I shared how we painted the bells that are hanging on our door, this year I did it again… but I wanted to show you the difference between 3 of rustoleum's spray paints that I found at JOANN. I will also be sharing all the decor we found at JOANN, they seriously have everything you need off your list from gifts, crafts, decor, these mugs and more!
Before we get into the spray paints, and the color I chose this year for my bells… let me share with you all my favorite decor finds from JOANN! These sleigh ride mugs have been a hit, you can see they are filled with hot cocoa, some whipped cream and of course sprinkles! Did you know JOANN not only has these mugs but the sprinkles too!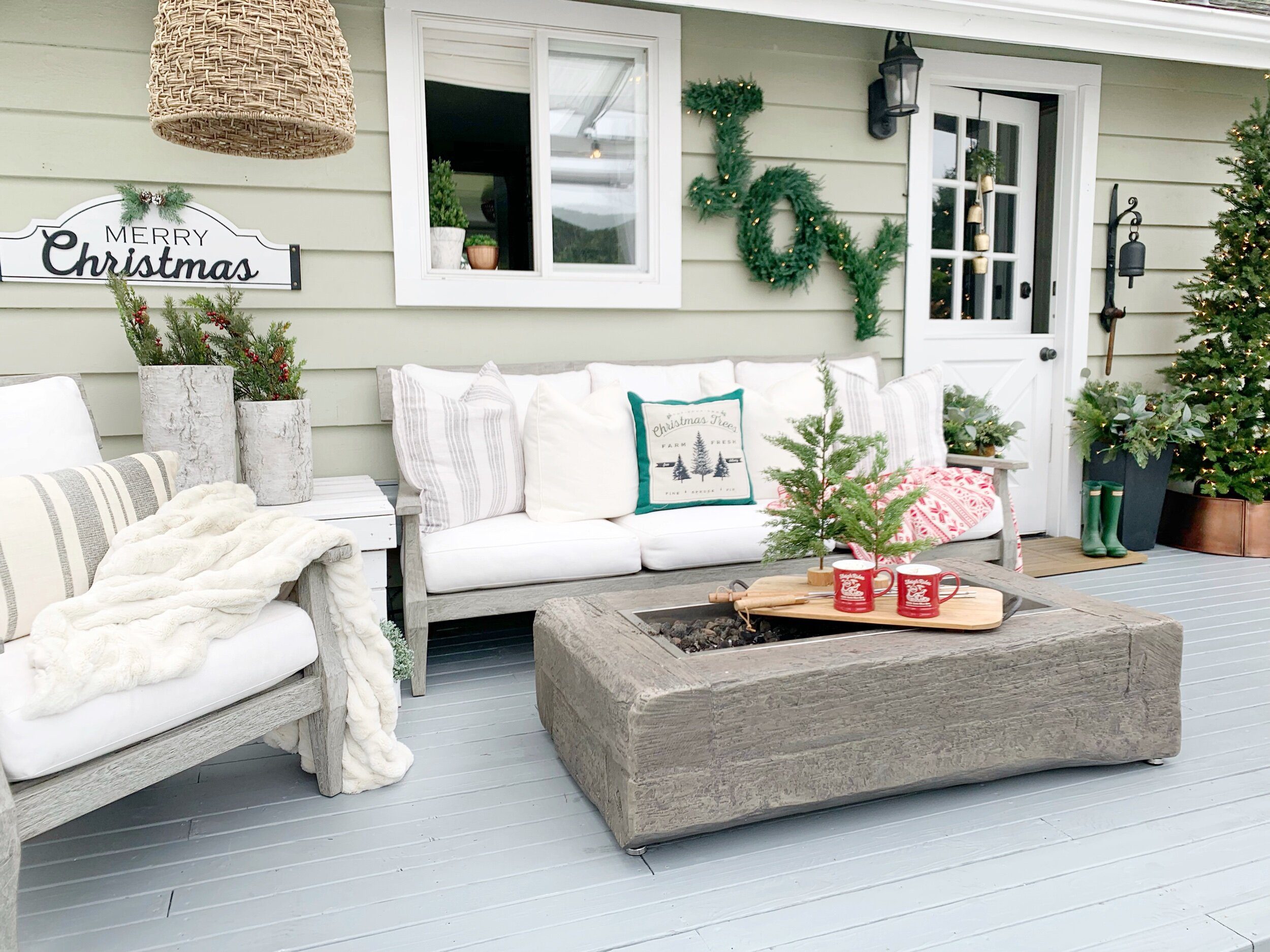 This Merry Christmas Sign was just what I needed for this space, I love that its simple and so beautiful. It even has some greenery on it which goes perfectly with the rest of the space.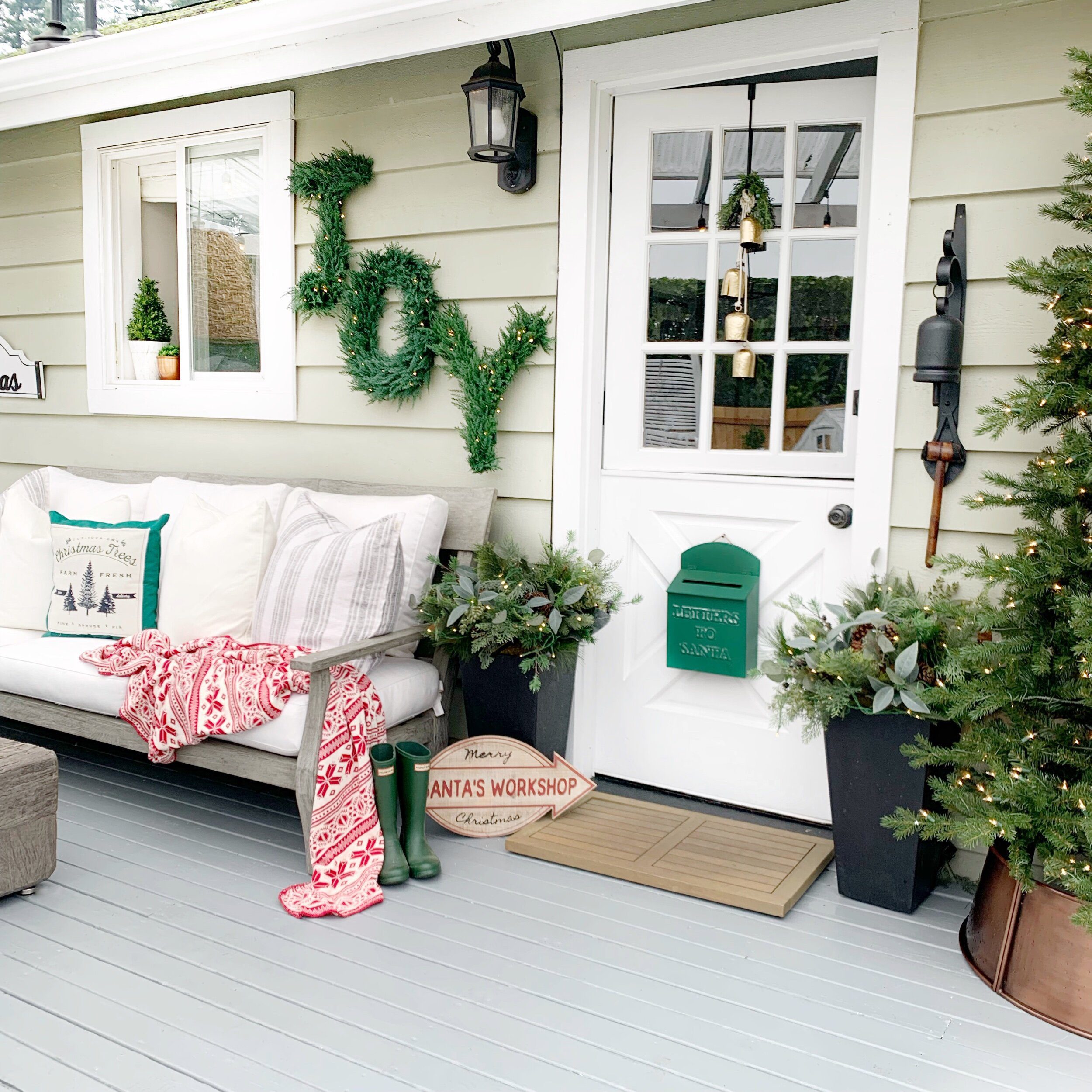 My kids favorite part of this space is their Letters to Santa mailbox, they are still thinking of what they want and will be putting their list inside!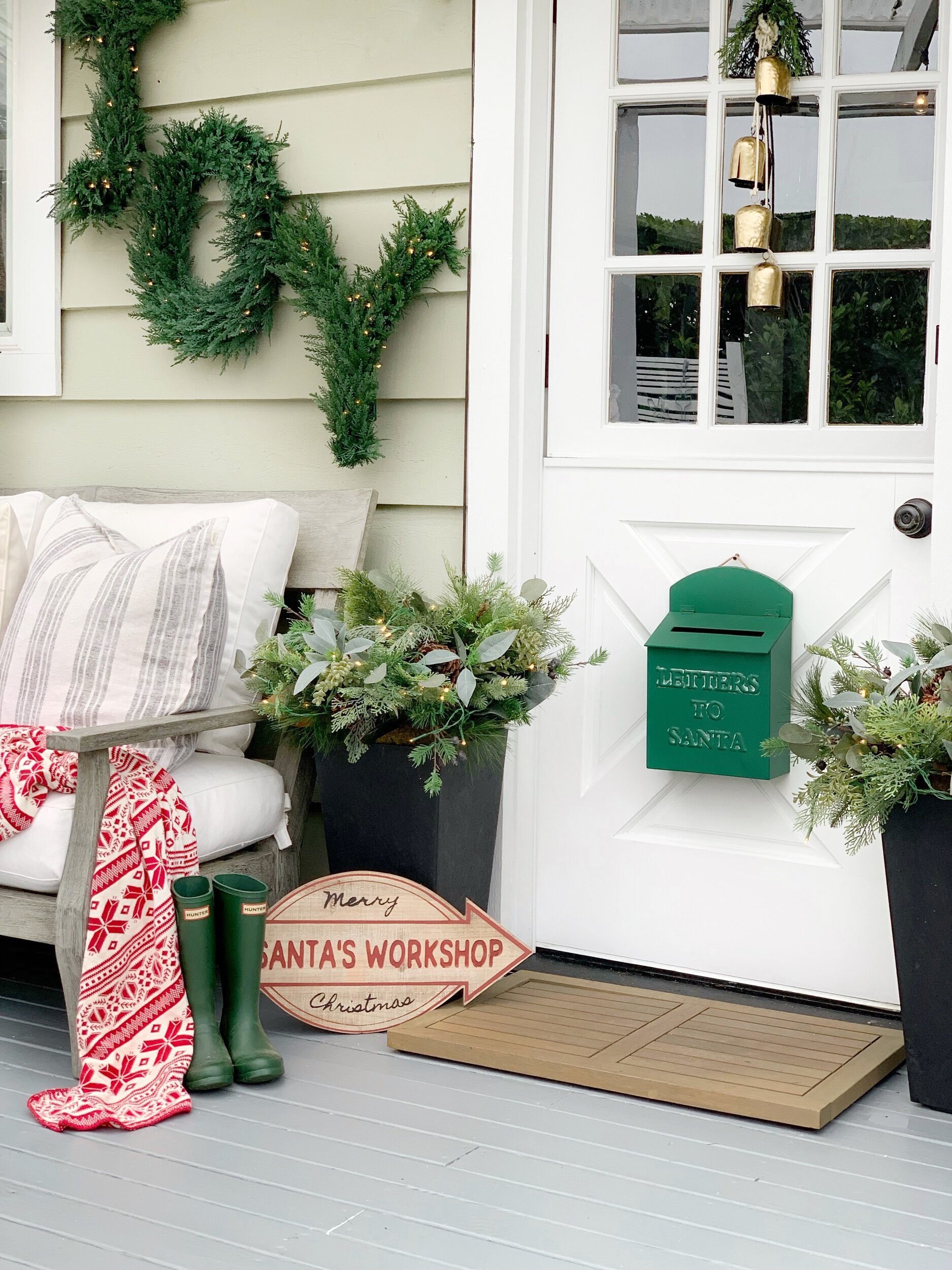 Isn't this Santas Workshop sign the cutest, I think this may be moving spaces next to their playhouse next! The bells I found at JOANN last year, and was so fun to paint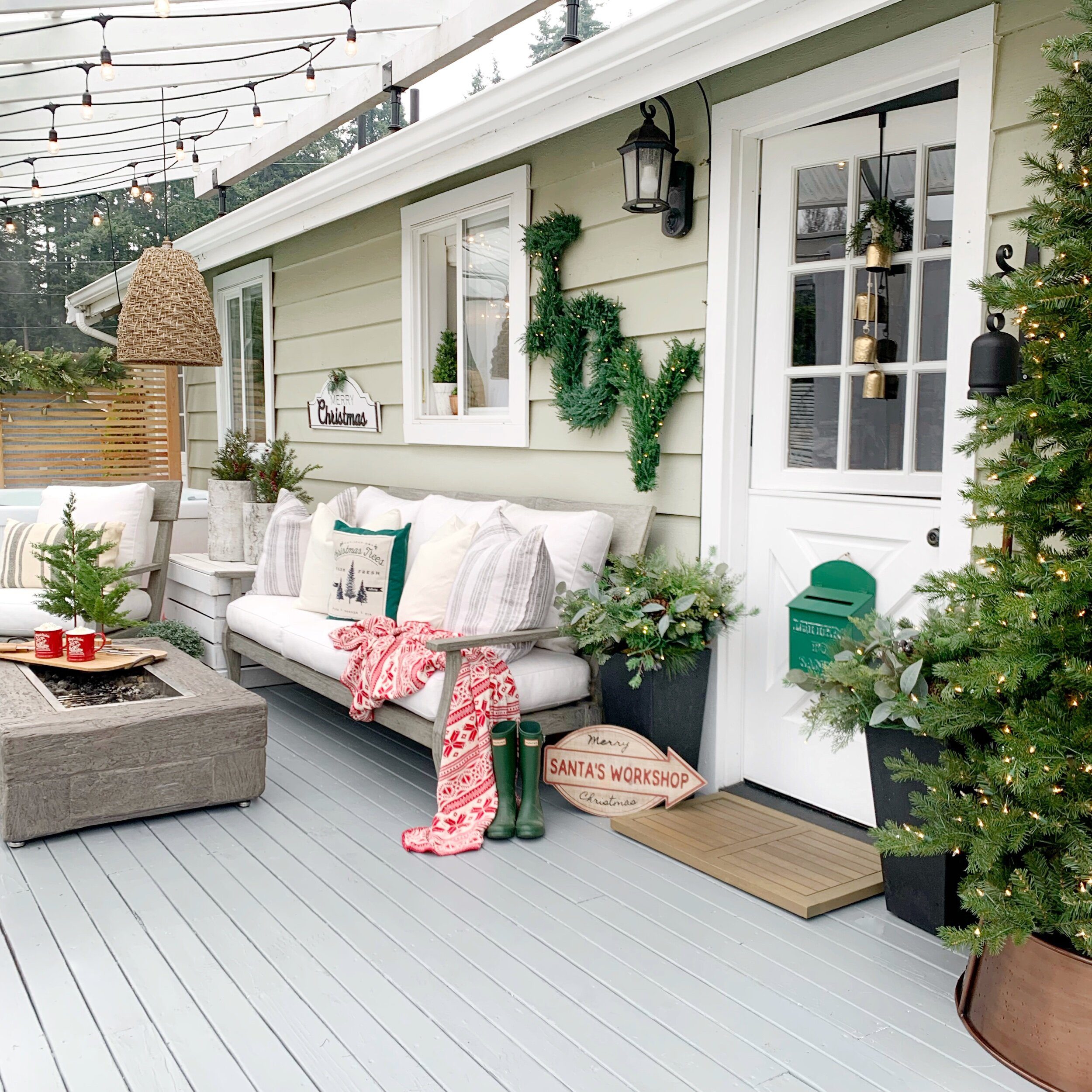 I just love how a space evolves, we started with some of the pieces that I had, then found all these amazing finds at JOANN and it just fit the space so perfectly! This view is one of my favorites and it just is another extension to our home.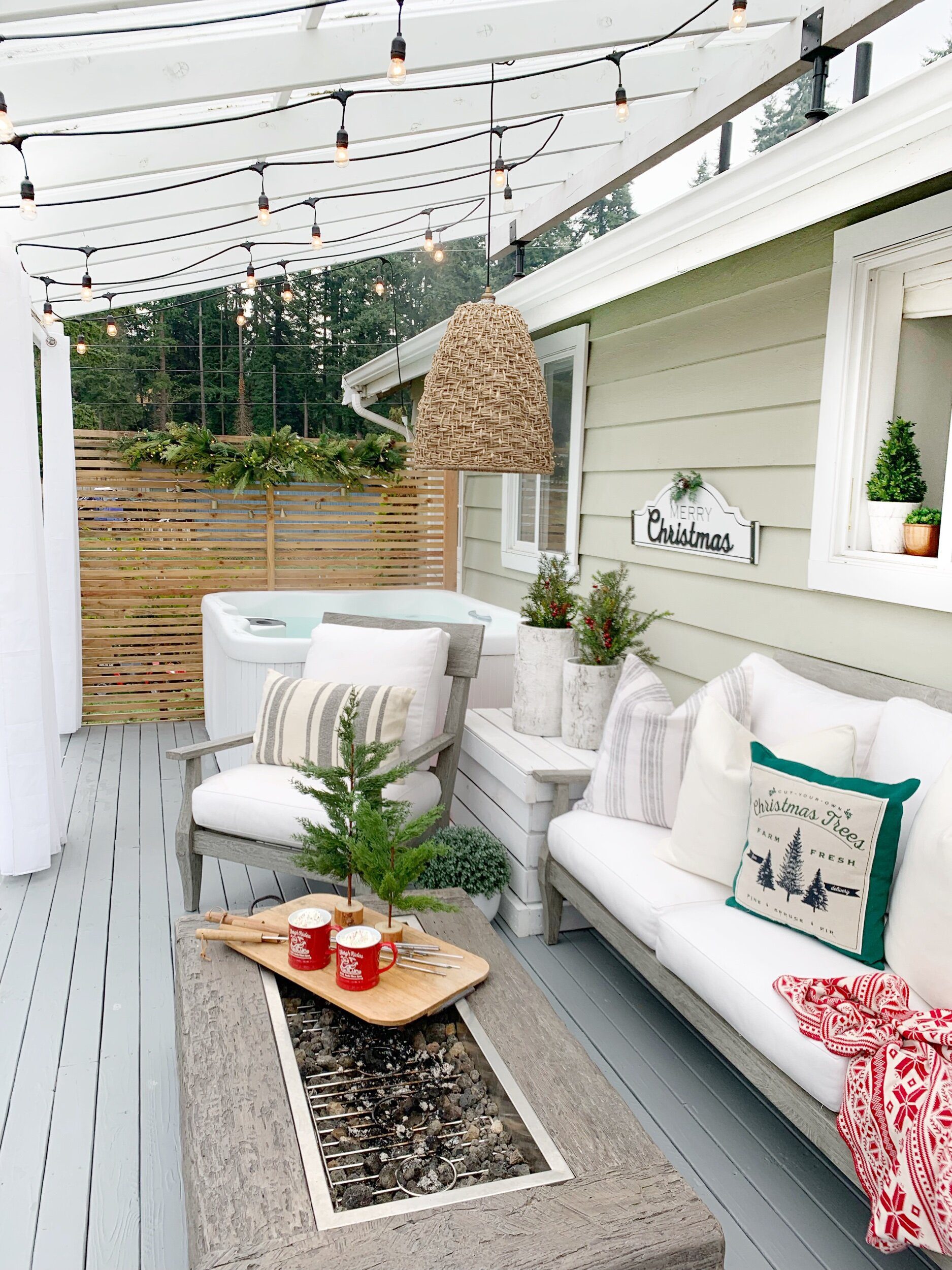 I found this Christmas Trees Pillow cover and it is seriously the most beautiful pillow I have ever seen, it is a soft velvet cover and it fits my 20×20 pillow perfectly! I love when stores sell just a cover, because the last thing I need is more pillows.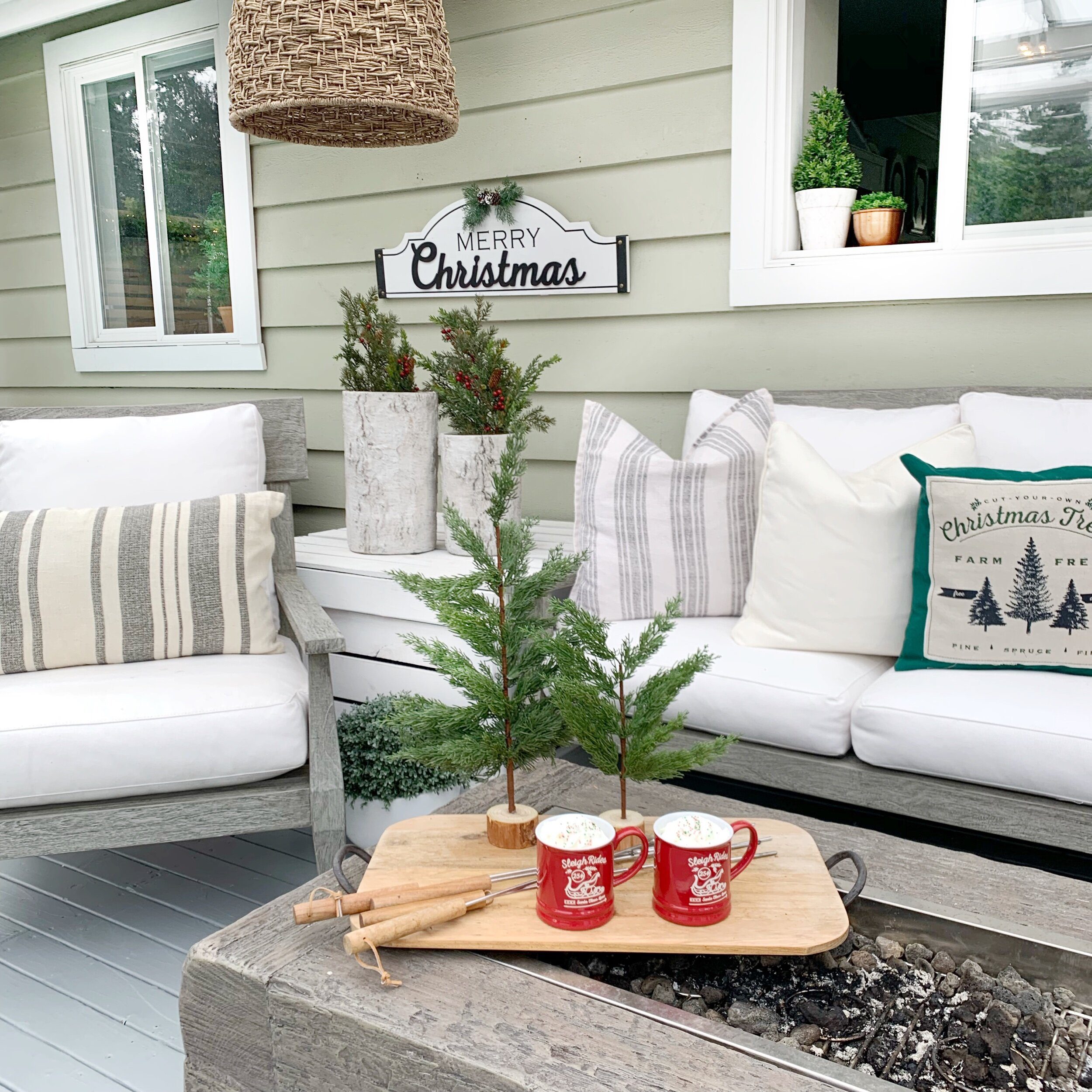 Aren't these little pine trees the cutest?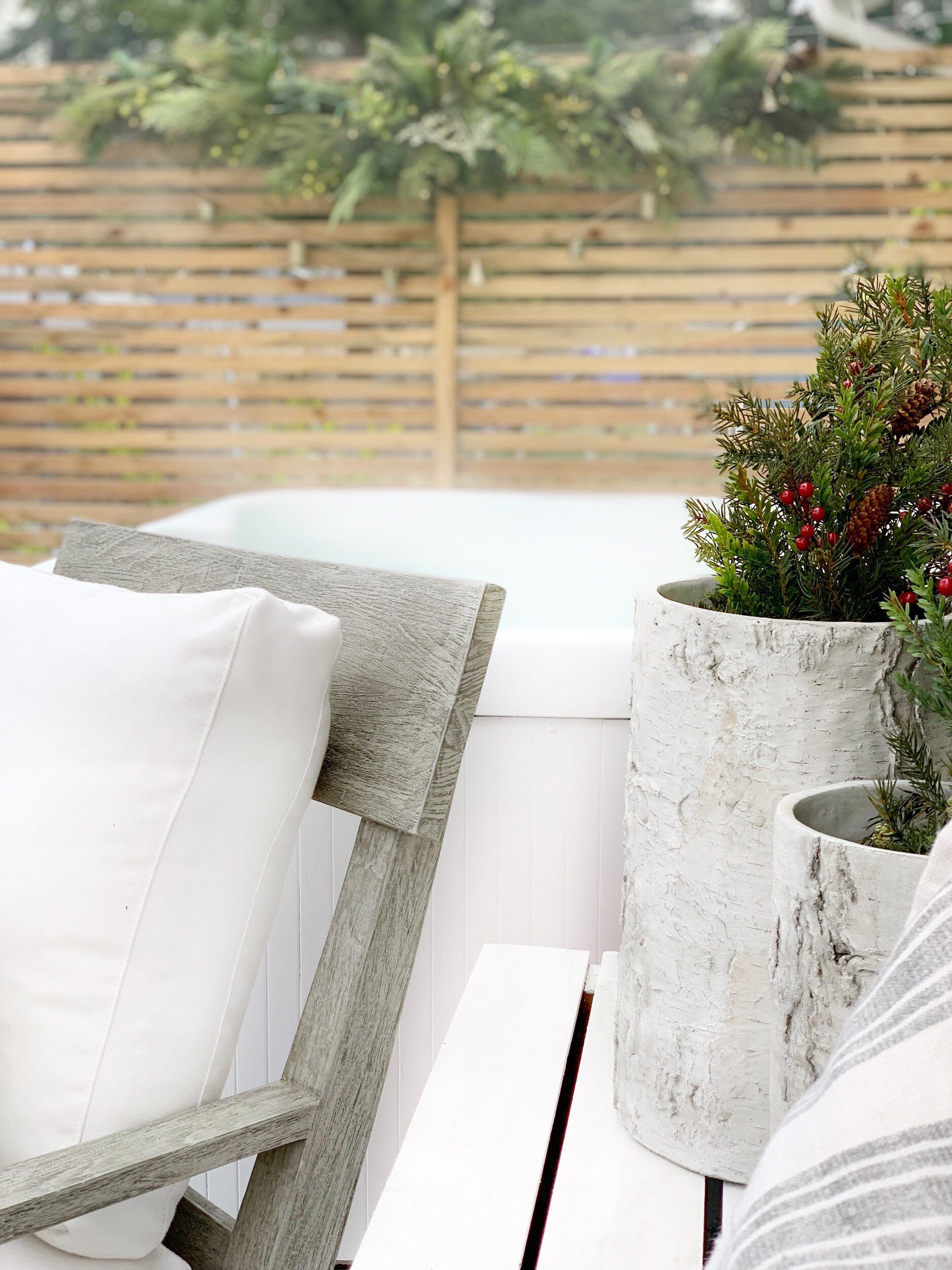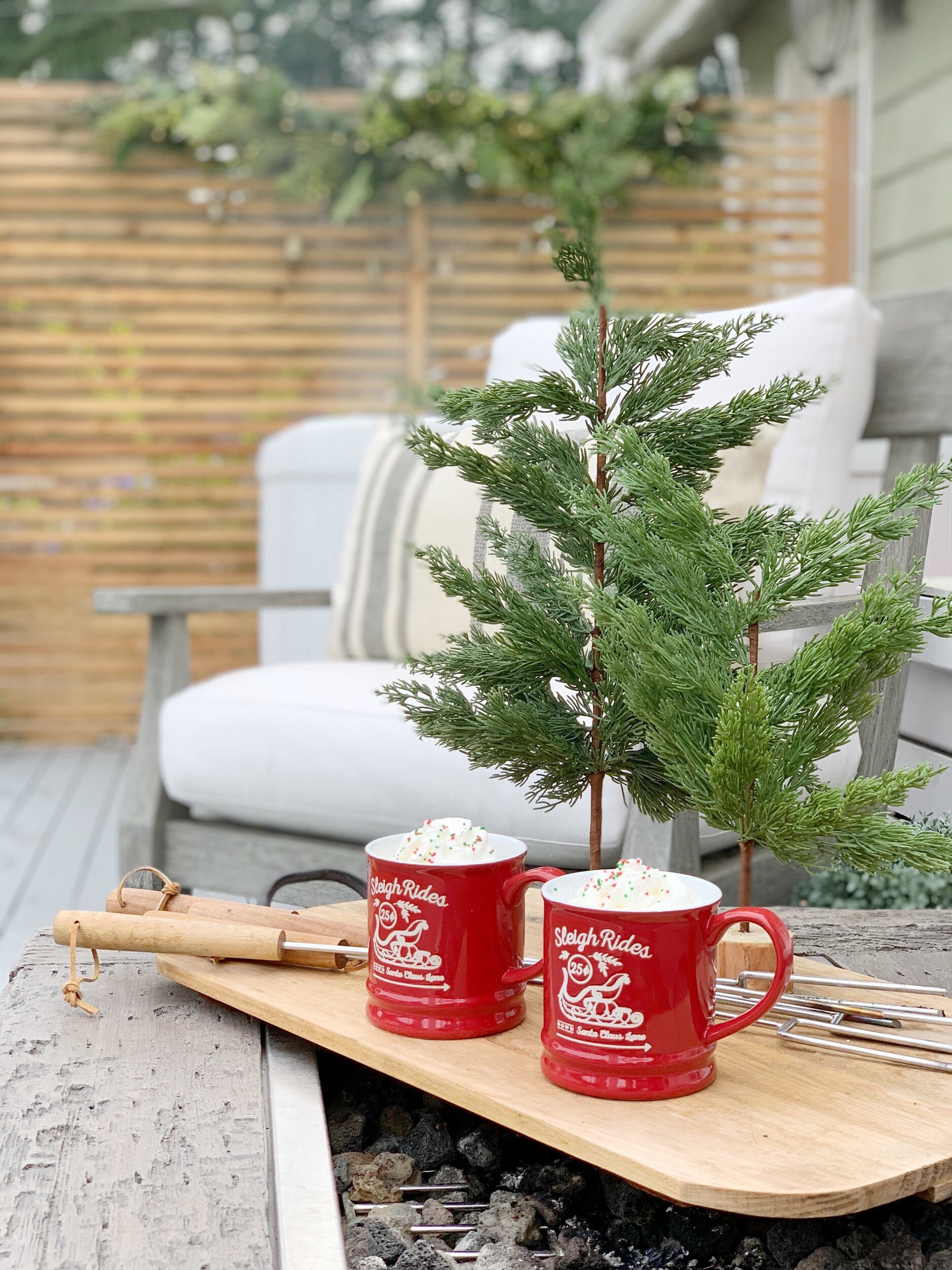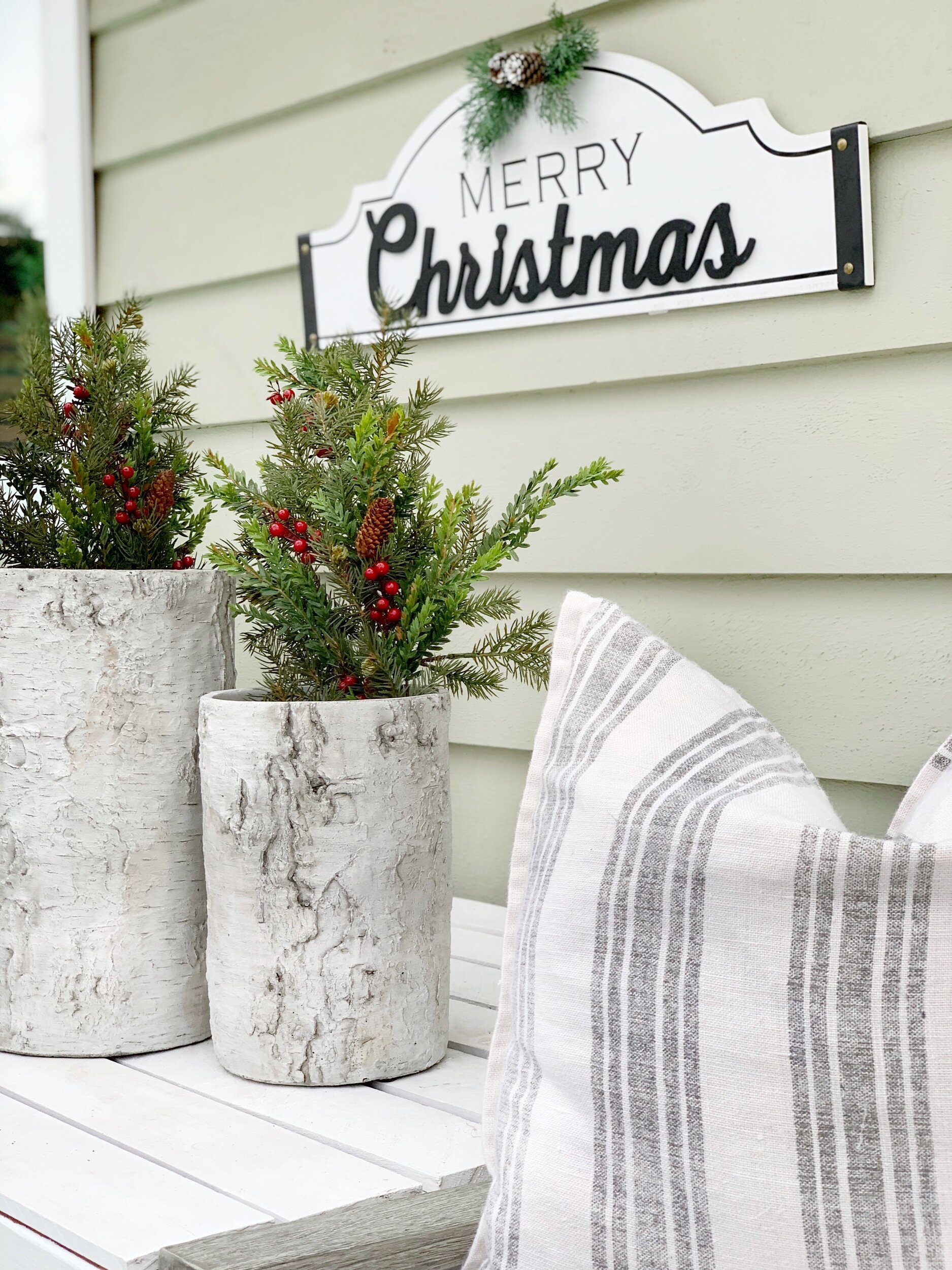 I love to hunt for the perfect greenery, and I found it! This is the perfect mix of hemlock, angel pine, and berries. I used 2 sprays in each container and you will see them spread around the inside of my house.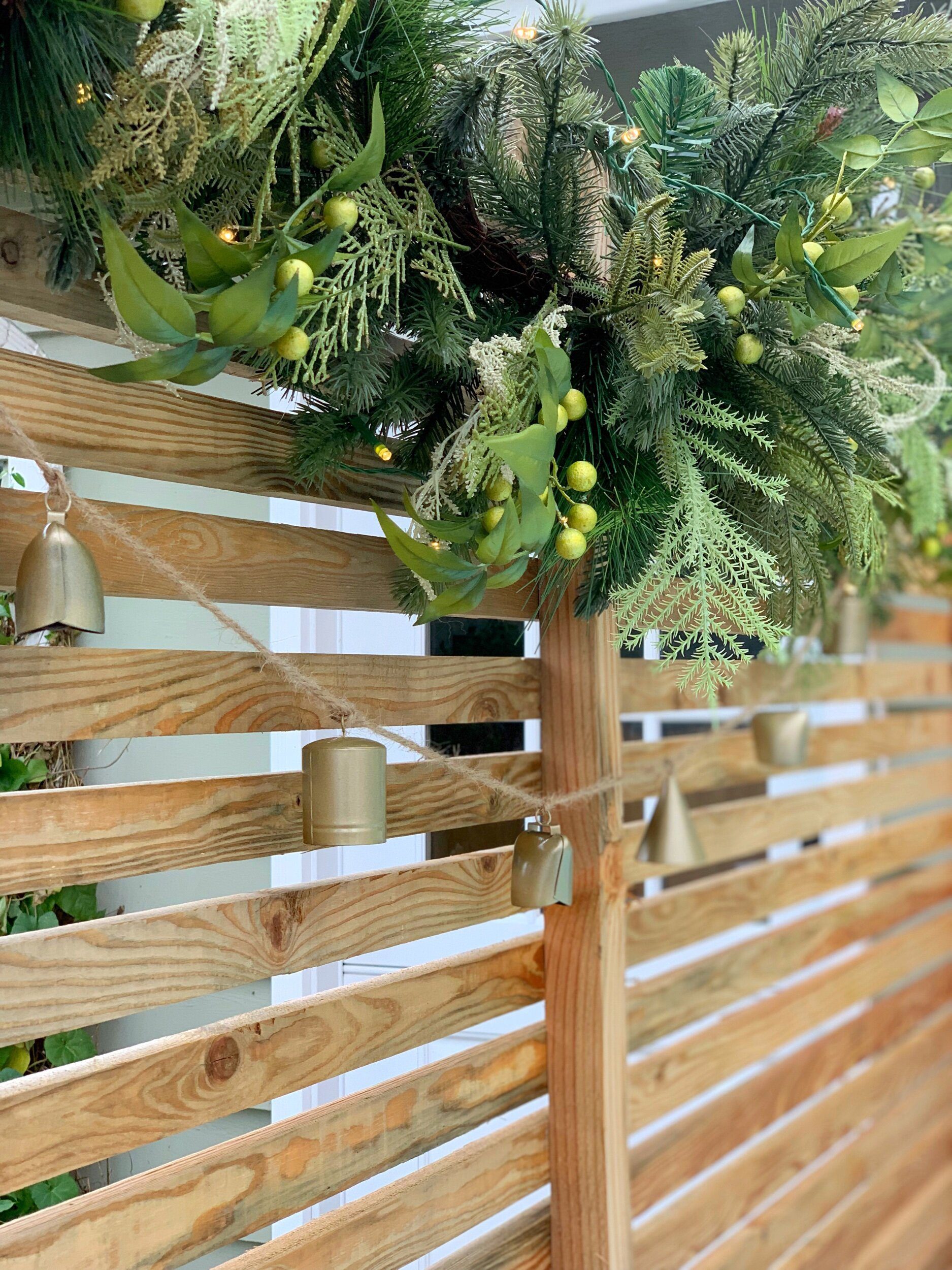 What is the best gold spray paint?
While I can't tell you what the best is, I will share my favorite and 3 different colors to help you choose the perfect color for you! The color that you see here is Rustoleum Pure Gold, and the other colors I will be using are Rustoleum Gild Brass and Rustoleum Satin Bronze.
Here is the Rustoleum Gild Brass, it shows a little more silver:
Here is the Rustoleum Satin Bronze, this has more of a bronze tint.
Now here are all three so you can see them next to each other!
What is your favorite?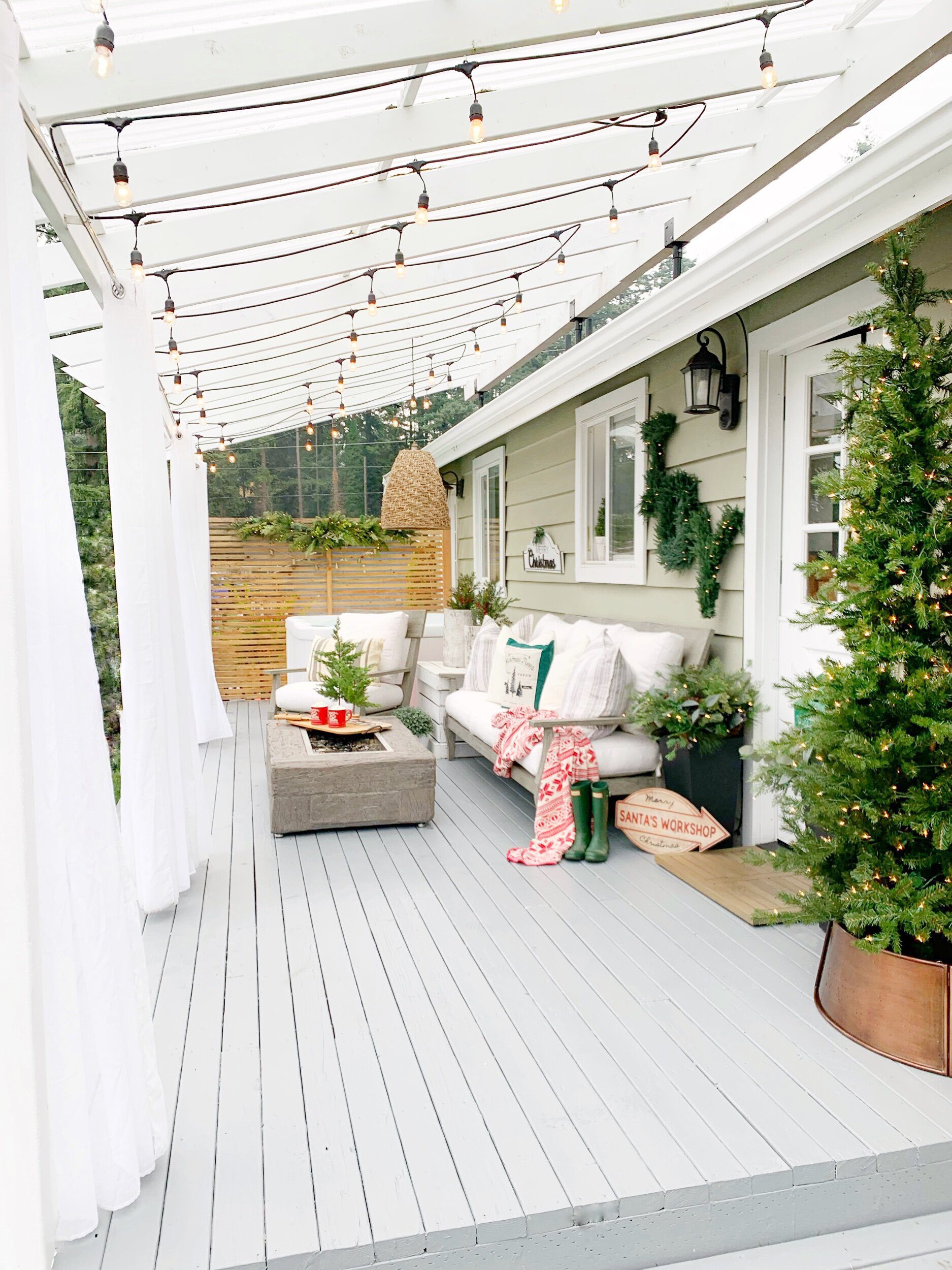 I hope you enjoyed seeing this space all dressed up for the holidays! It's always so much fun going into JOANN and finding everything to decorate for each season! Did I mention the prices are always amazing?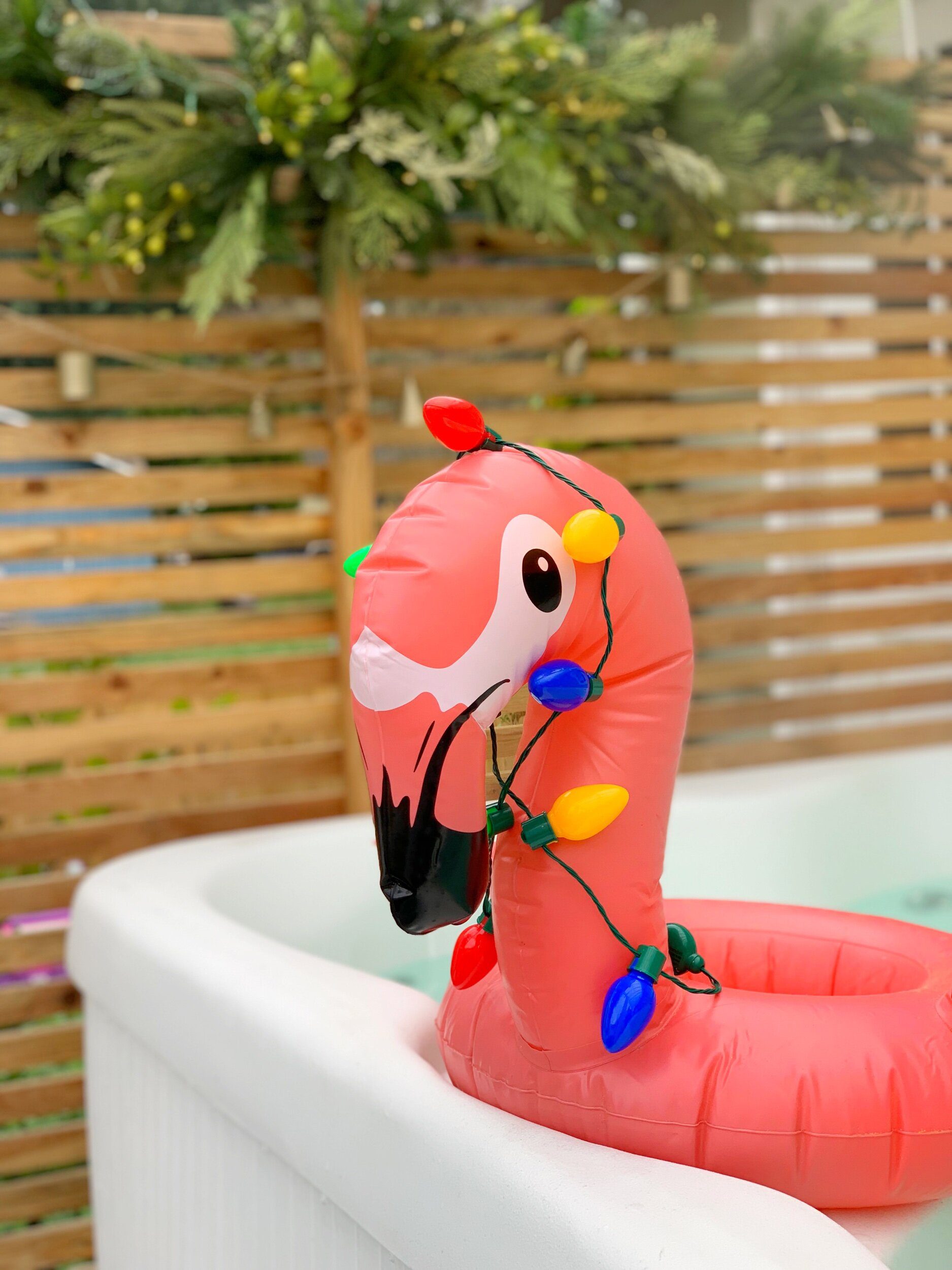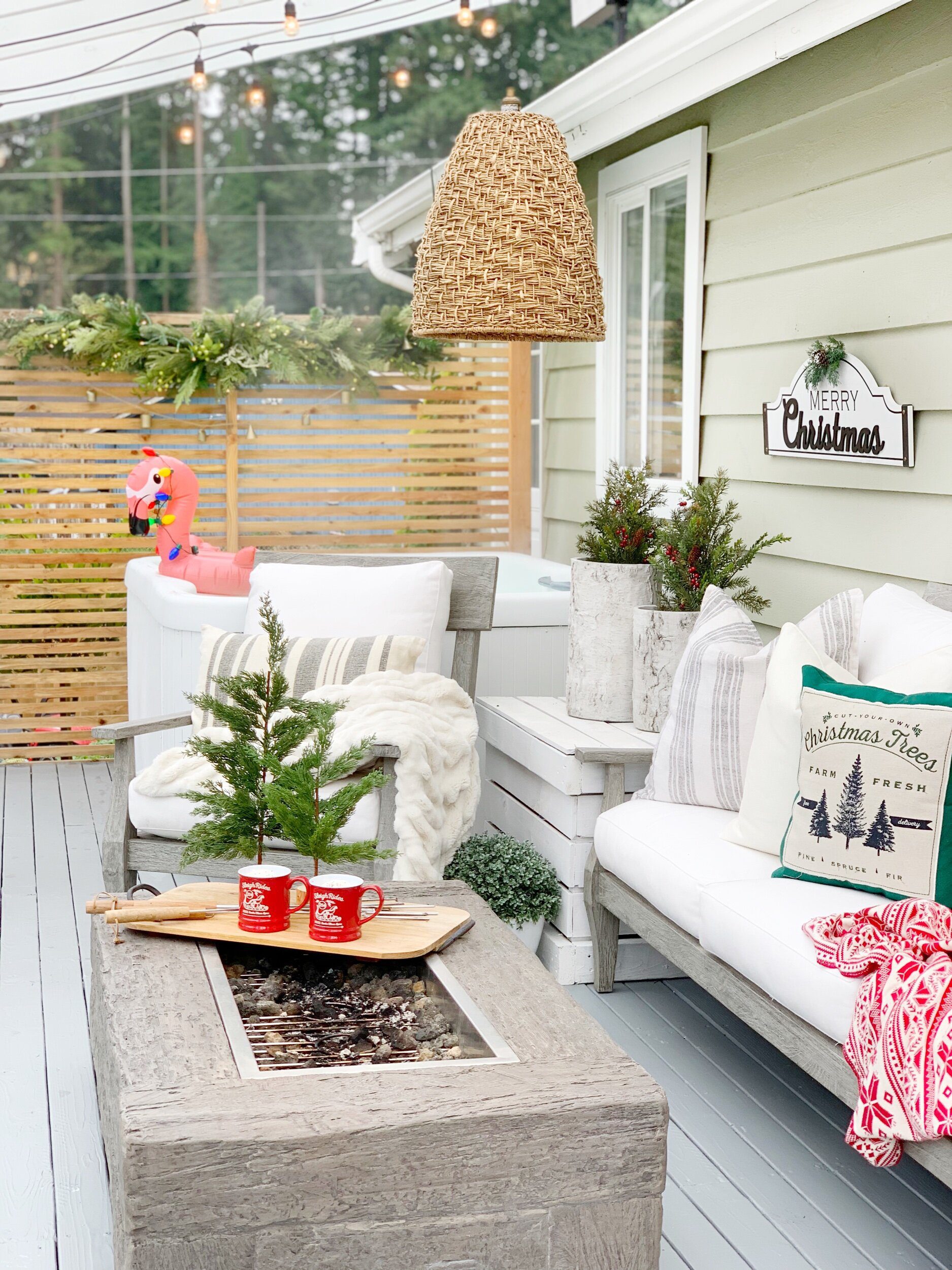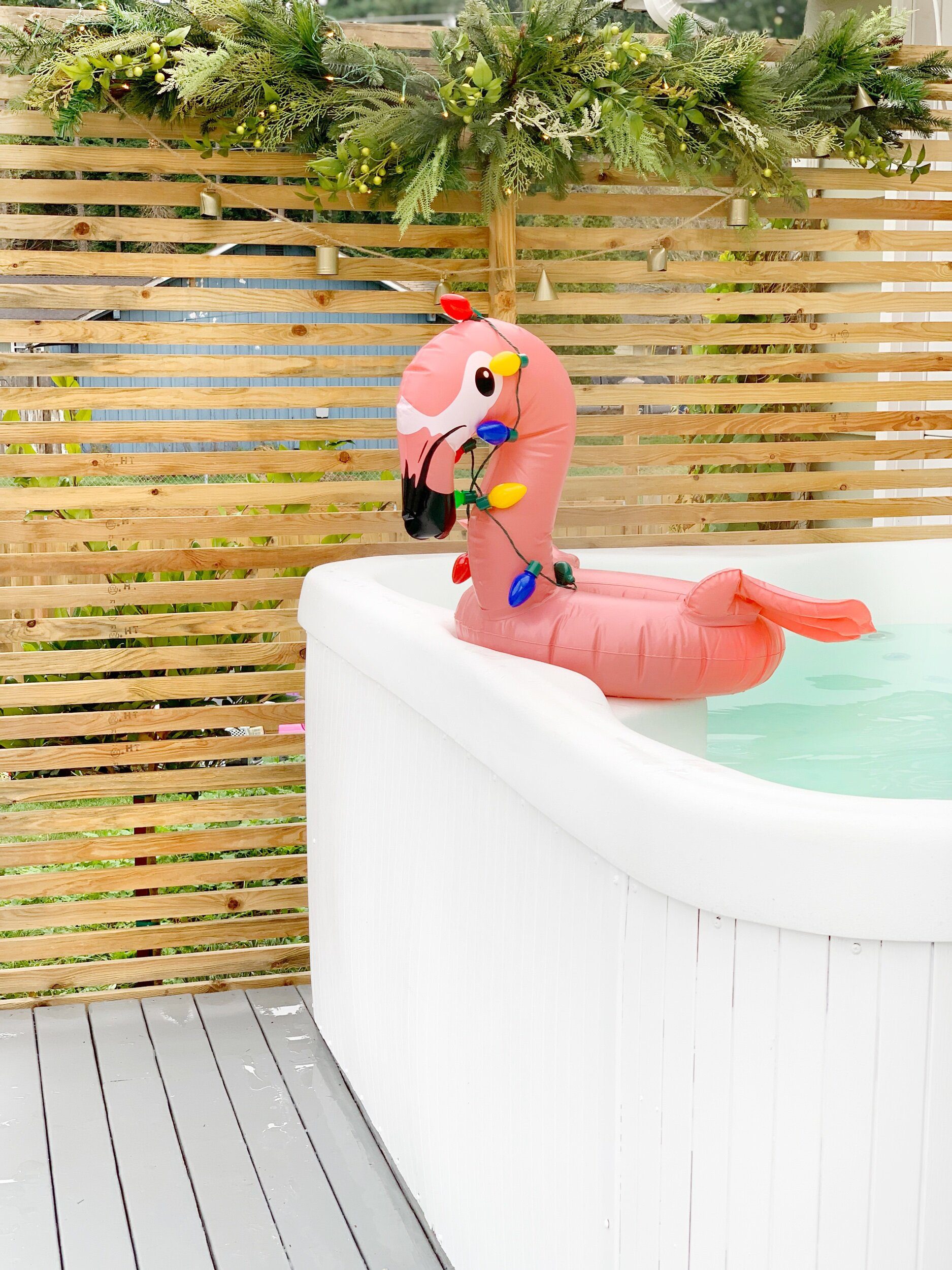 But, before I go we had to show you some of the fun! We found these lights on our flamingo last year at JOANN I saw some cute Christmas Tree ones this year! See they really do have everything!
If you have any questions please let me know. I have listed all the sources below.
Christmas Tree Pillow Cover
Bells
Sleigh Ride mugs
Merry Christmas Sign
Red blanket
Santas Workshop Sign
Letters to Santa Box
(4) Greenery
Christmas Tree Large
Christmas Tree Small
Sprinkles
Rustoleum Spray Paint Gold
Rustoleum Spray Paint Gild Brass
Rustoleum Spray Paint Satin Bronze
A special thanks to JOANN for sponsoring this post, I love being able to be able to shop and be creative with my favorite craft store!
Pin this image for later, and come pin along with me!