Valentine's Day Paper Heart Garland
Valentine's Day Paper Heart Garland is so fun to make! I will be showing you how to make it and even if you just use these hearts they are so fun!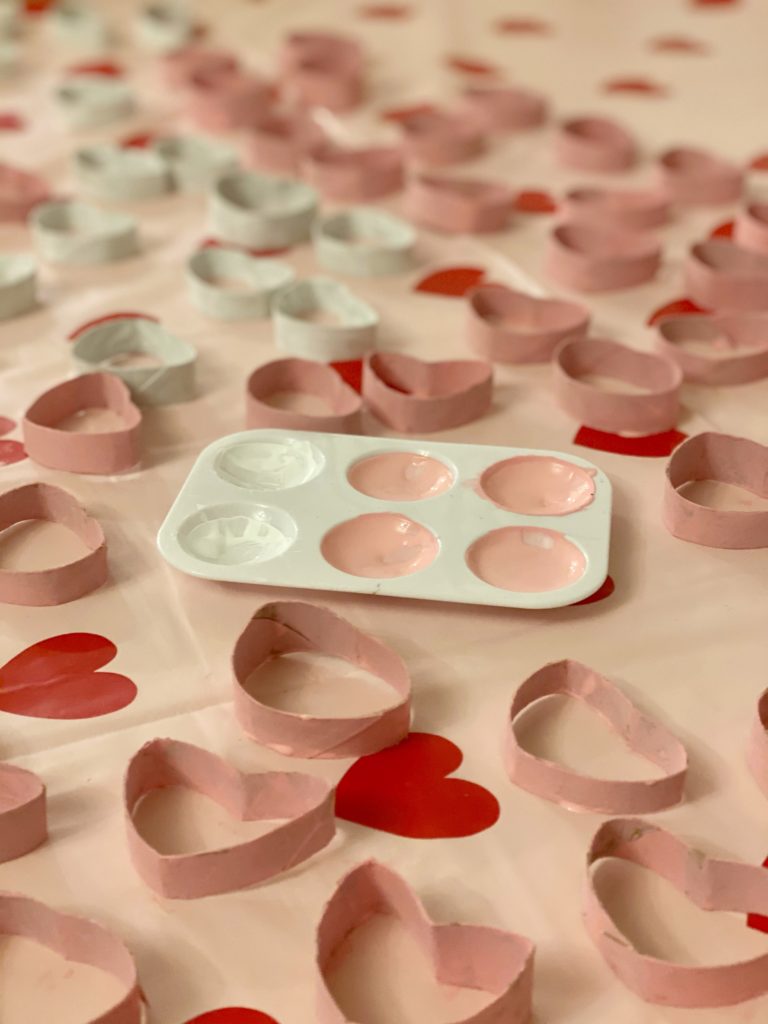 Even if you just make these little hearts you can use these on a tablescape, centerpiece and so much more! Today I will show you how to turn it into a garland! You can see another way how I used the paper hearts HERE.
Valentine's Day Paper Heart Garland Supplies:
Viva Paper Towel Roll
Paint
Scissors
Plate for paint
Clear string
Needle
Paint Brushes
Now that you got your supplies let's get started! You will grab your paper towel roll and use your scissors to cut them at whatever size you like. Once you cut them into little strips you just bend them into the shape of a heart. It is super easy and they stay that way too!
Now it is time to paint the Paper Heart Garland. This will be the messy part but it's worth it at the end!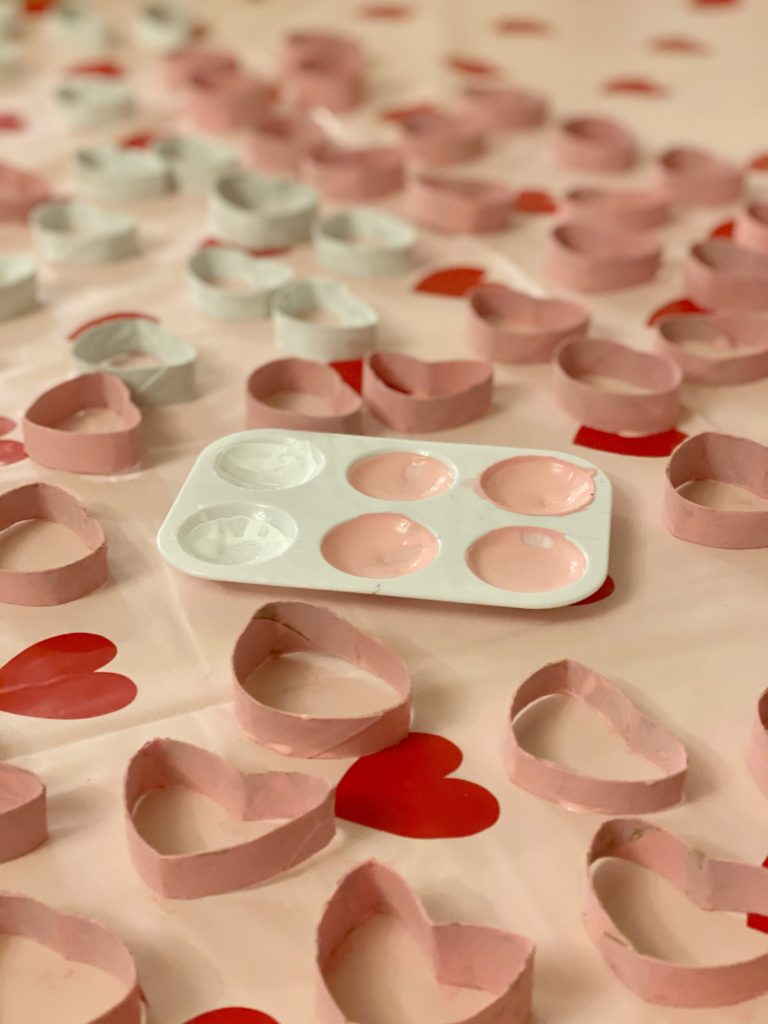 Paint, Paint, and paint some more.. it may seem never ending but the end results are worth it!
* If the hearts go out of shape just bend them back – it's easy to do!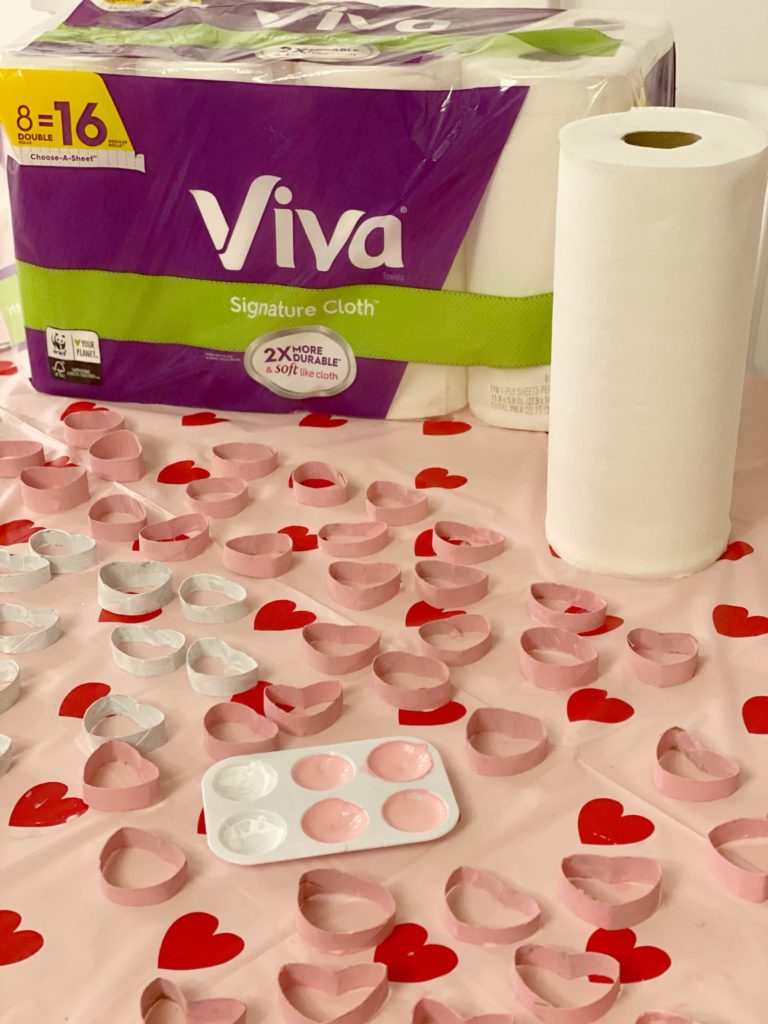 Now that we are done making these million little hearts ( exaggeration – but it felt like it) It is time to take out your clear thread and needle and start stringing the hearts.

When you are first making your garland leave a lot of extra line.
Before and After each heart you want to do a loose knot.
Space as you like and keep going till you run out of hearts!

Check out this photo below to see how it turned out :
Am I crying?? Maybe I just love it SOO Much! Isn't it so adorable! It turned out just as I imagined in my head… maybe a little more work but it was so worth it!
I hope this inspires you to think out of the box. It was such a fun project that I was able to do with Zoe! This we will be saving for years to come! Check out the posts below for more inspo!