You know summer is coming when we get to Memorial Day! There are many different reasons why I love this time of year and I always look forward to Memorial Day and The 4th of July! Not only is it a reminder of all of those who have fought for our country and died for us, but for our freedoms. I was so excited when I went to JOANN and saw they had American Flags, bunting and so much patriotic decor! Let me give you a little tour of this space with all my favorite finds!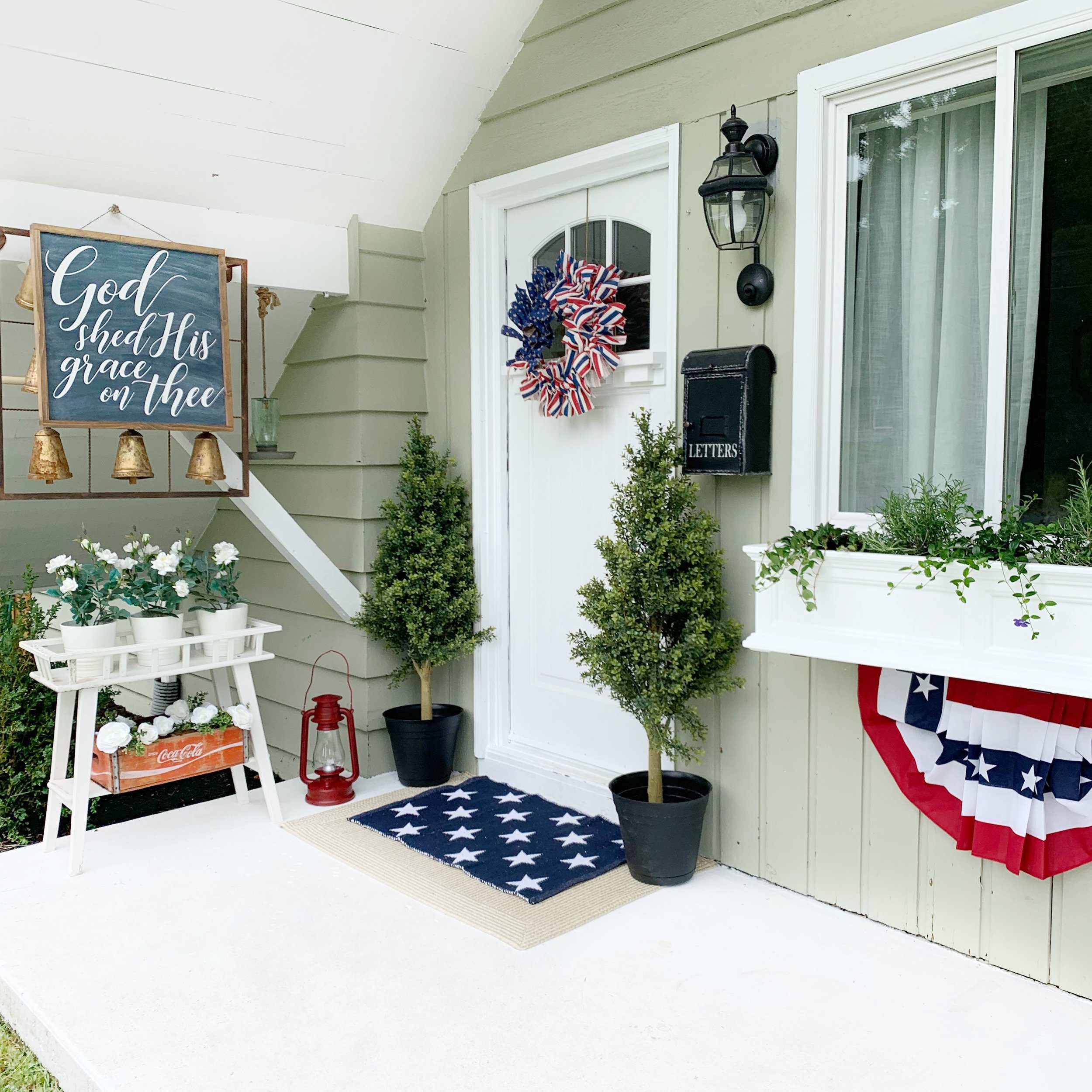 I have been on the hunt for some bunting for under my window boxes, and was so excited to find them at JOANN! We normally put a huge flag in our roofline but these bunting make it more complete.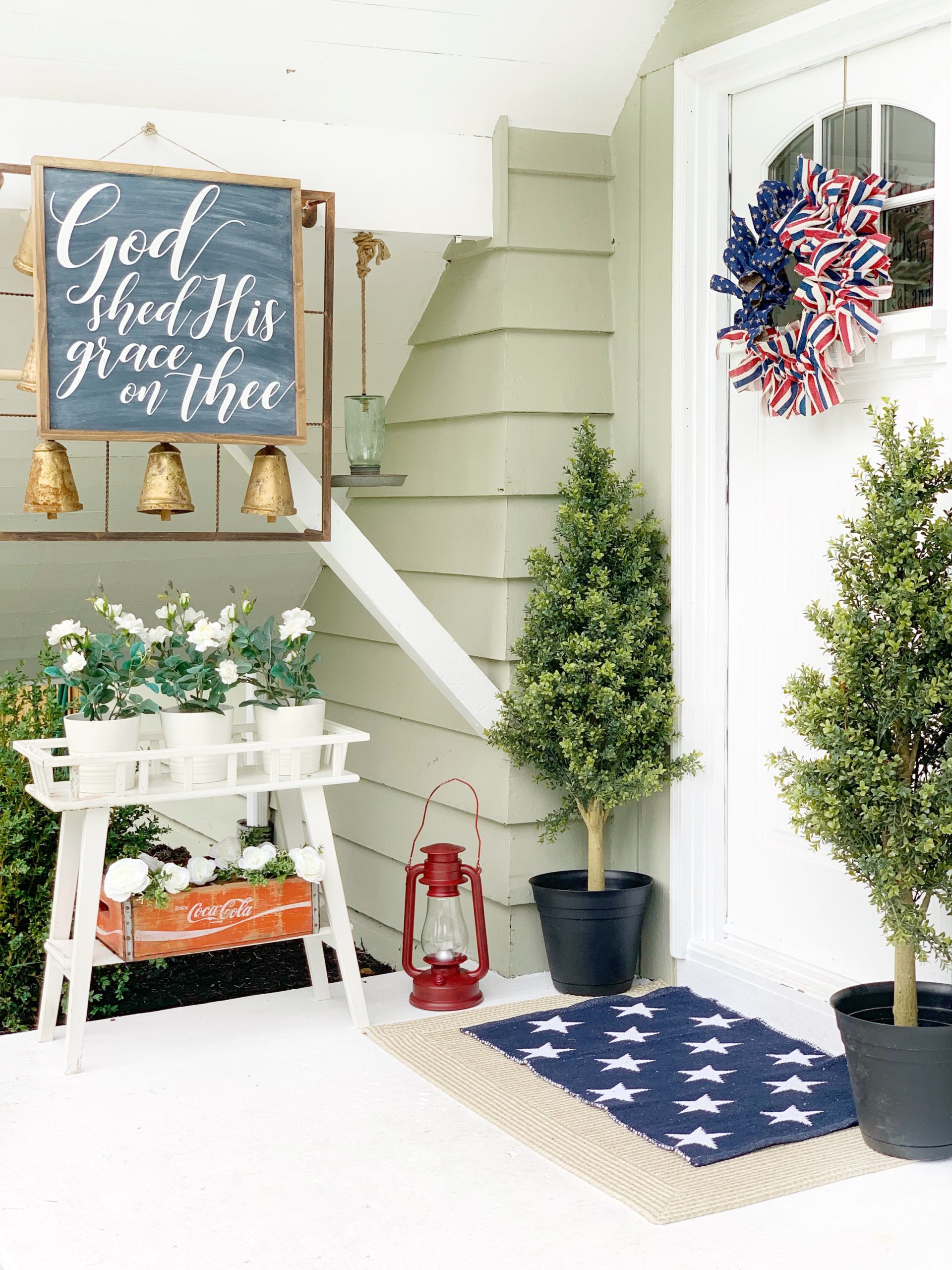 I wanted to have a fun patriotic wreath and they had some good options at JOANN, but I decided to make my own. I found this ribbon and then grabbed a wreath form and it was time to get to work! I did a whole tutorial on the JOANN app if you want to check it out! I am all for easy and quick projects and this was one of them.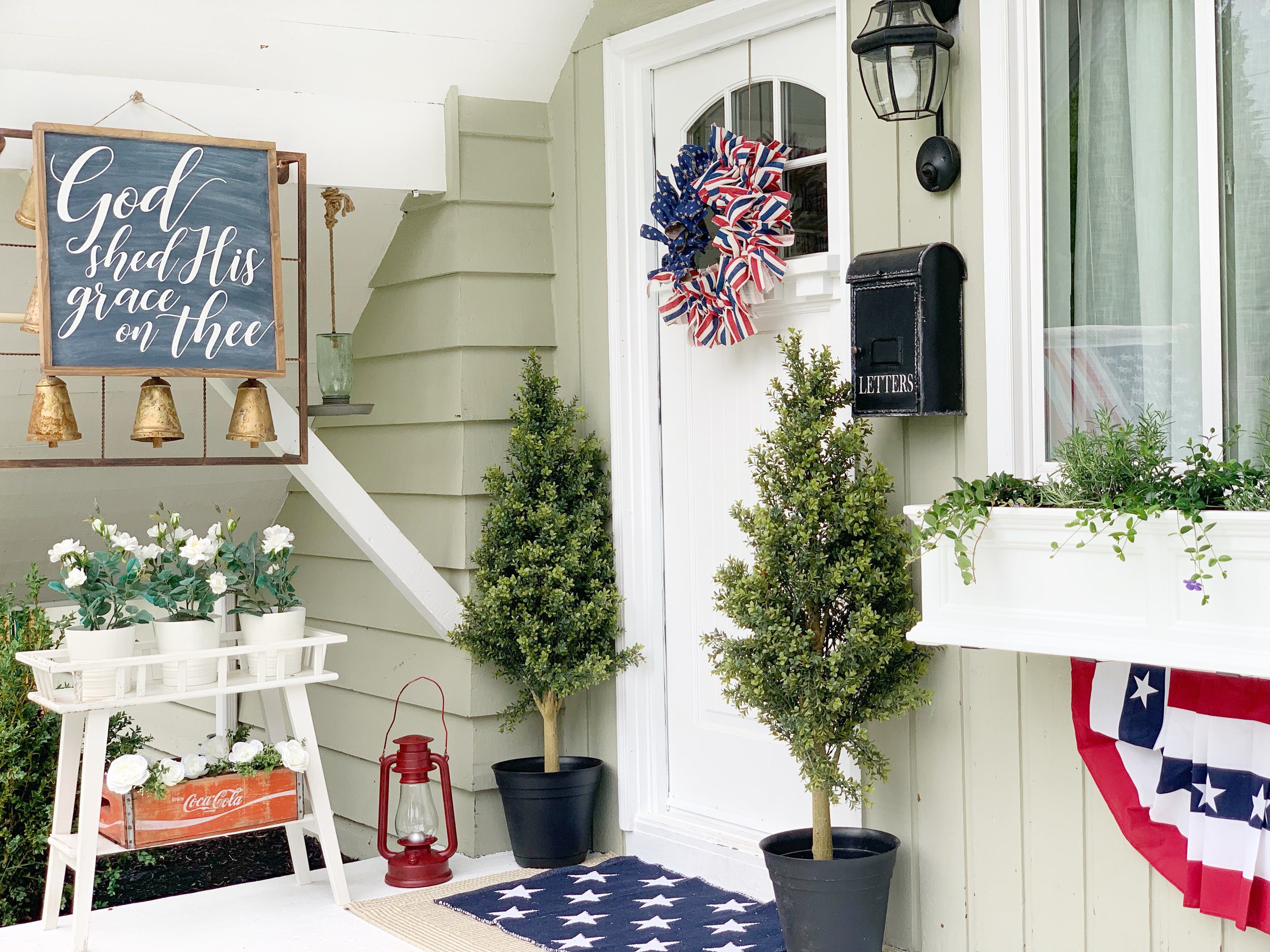 The doormat I found and is part of the CAMP ANN line, I loved it so much I may have got two! I love that its easy to clean and washable, plus it makes my porch!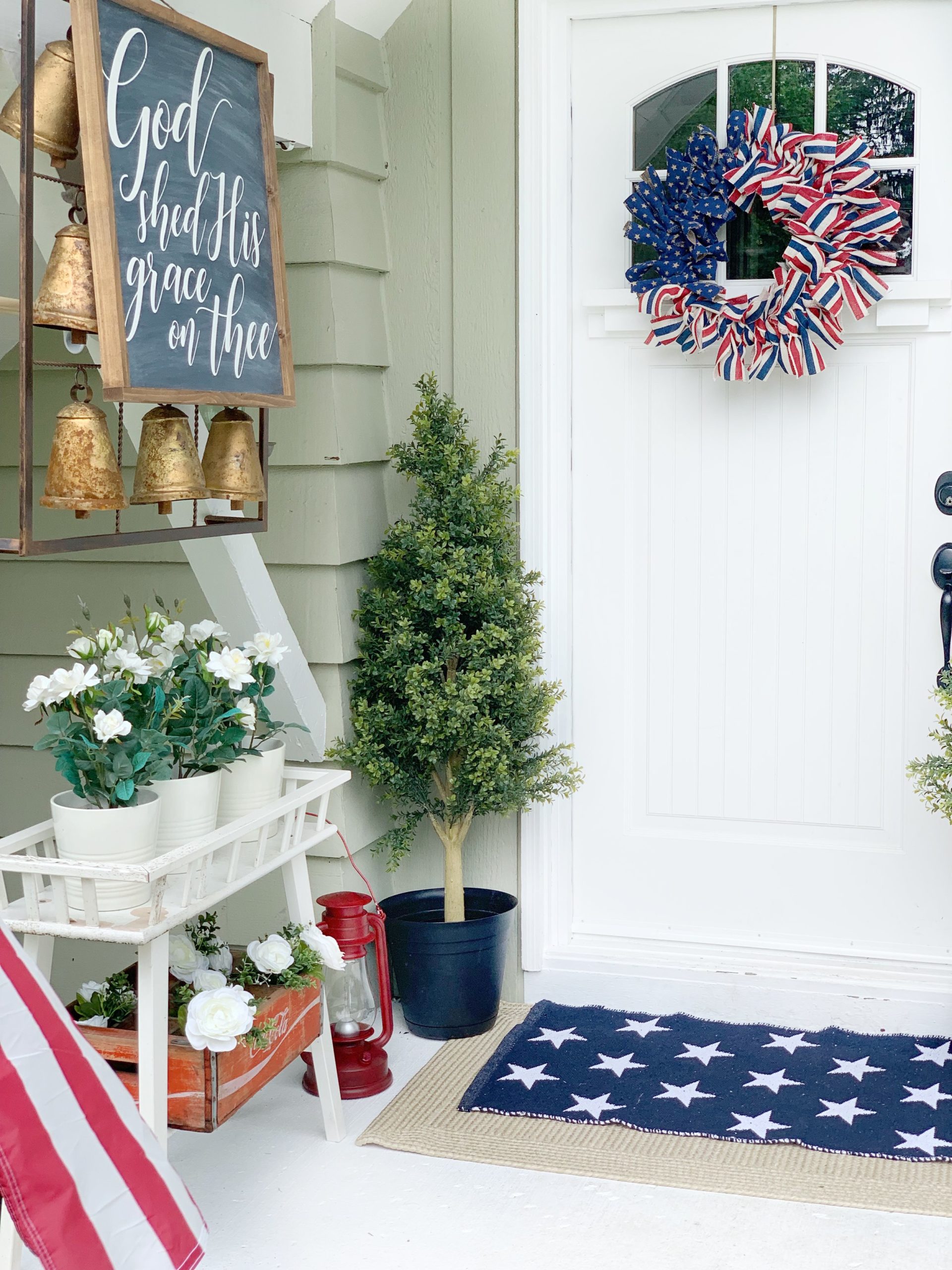 I love how the blue pops out so much against the white door.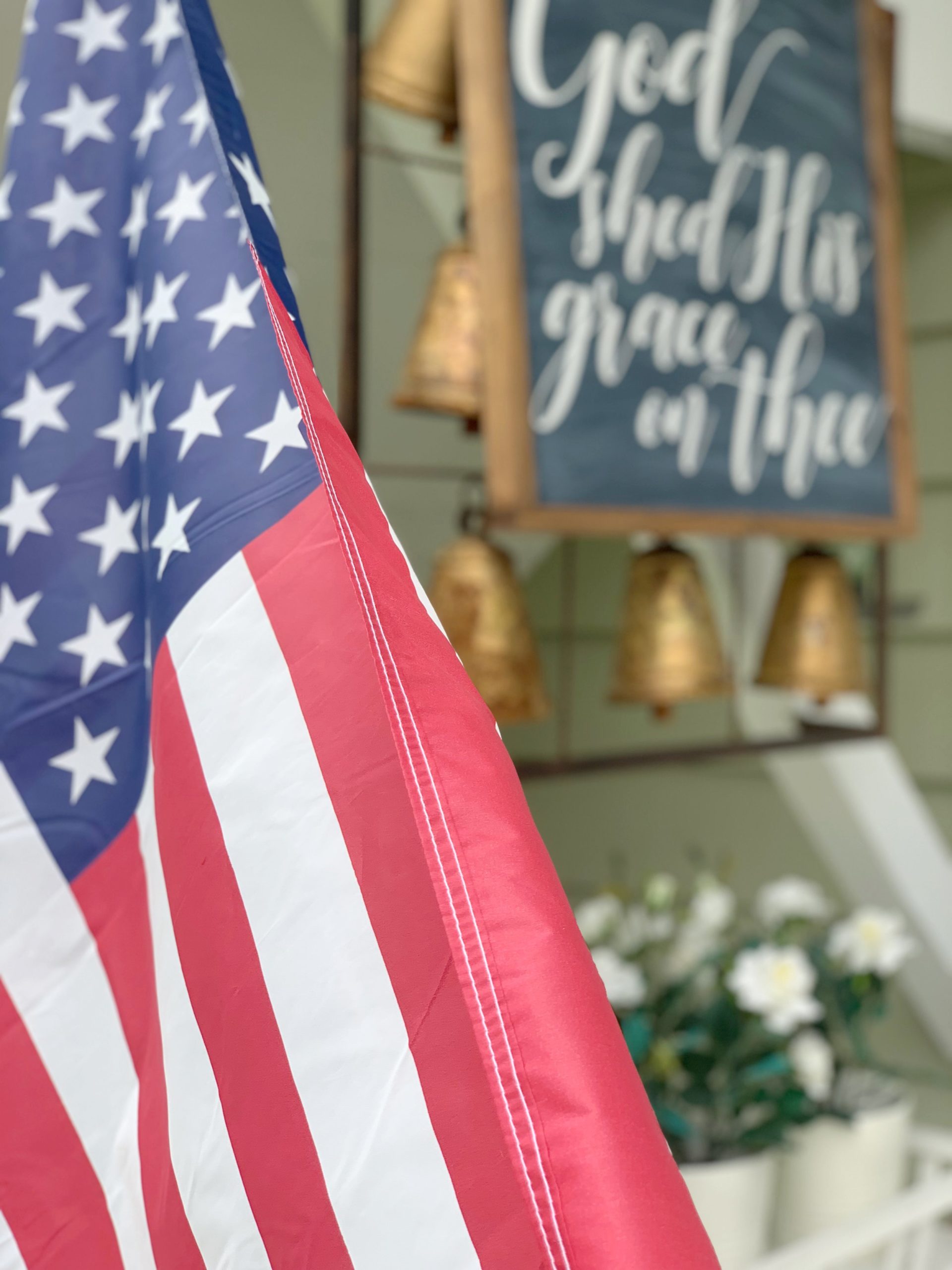 Here is an upclose of the flag I got! I love the material and it will hold up great in our rainy weather.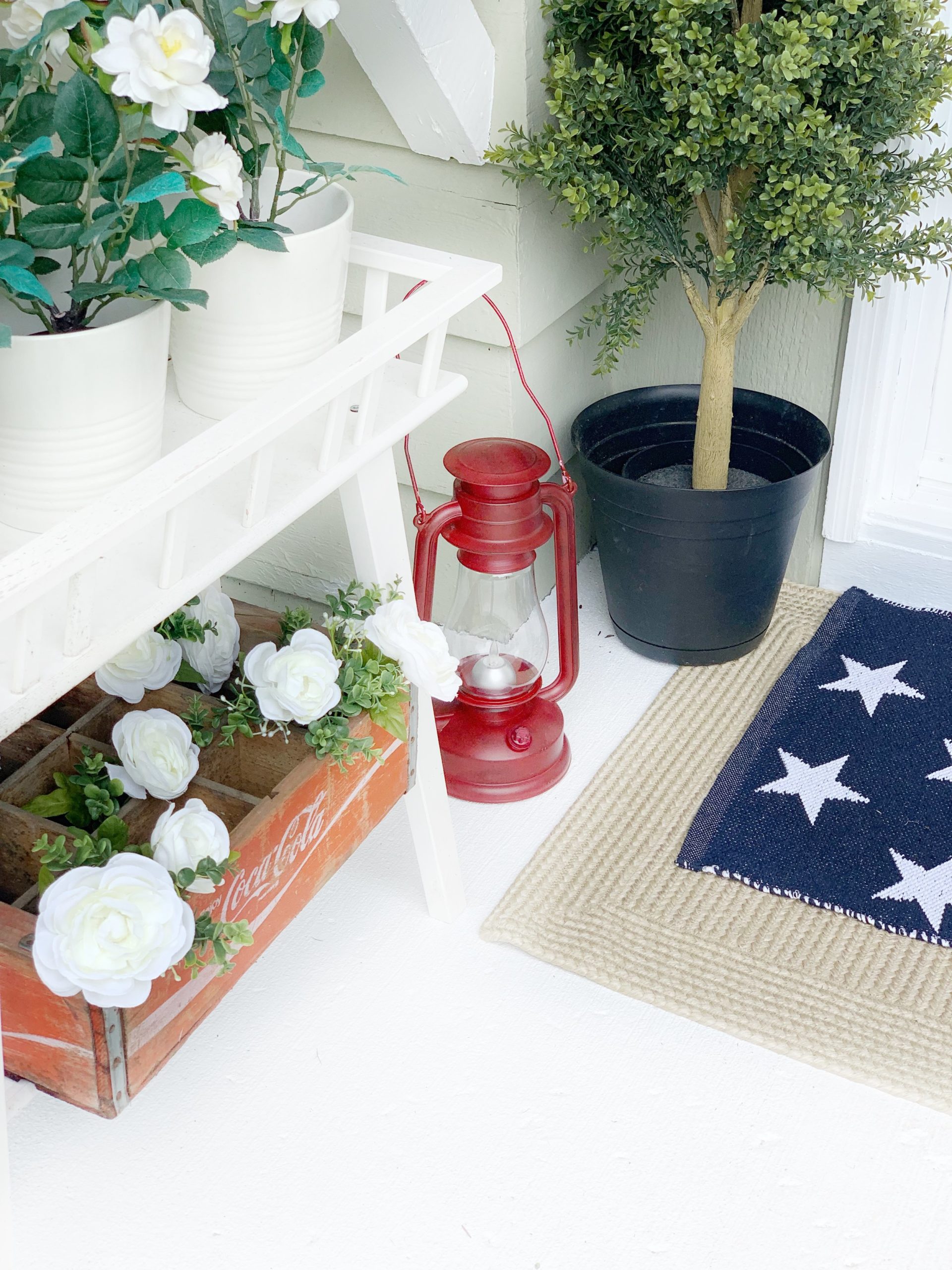 I always seem to add this vintage coca cola crate, and I found some gorgeous florals and greenery at JOANN to add to it! The red lantern is part of the Camp Ann line and is an LED.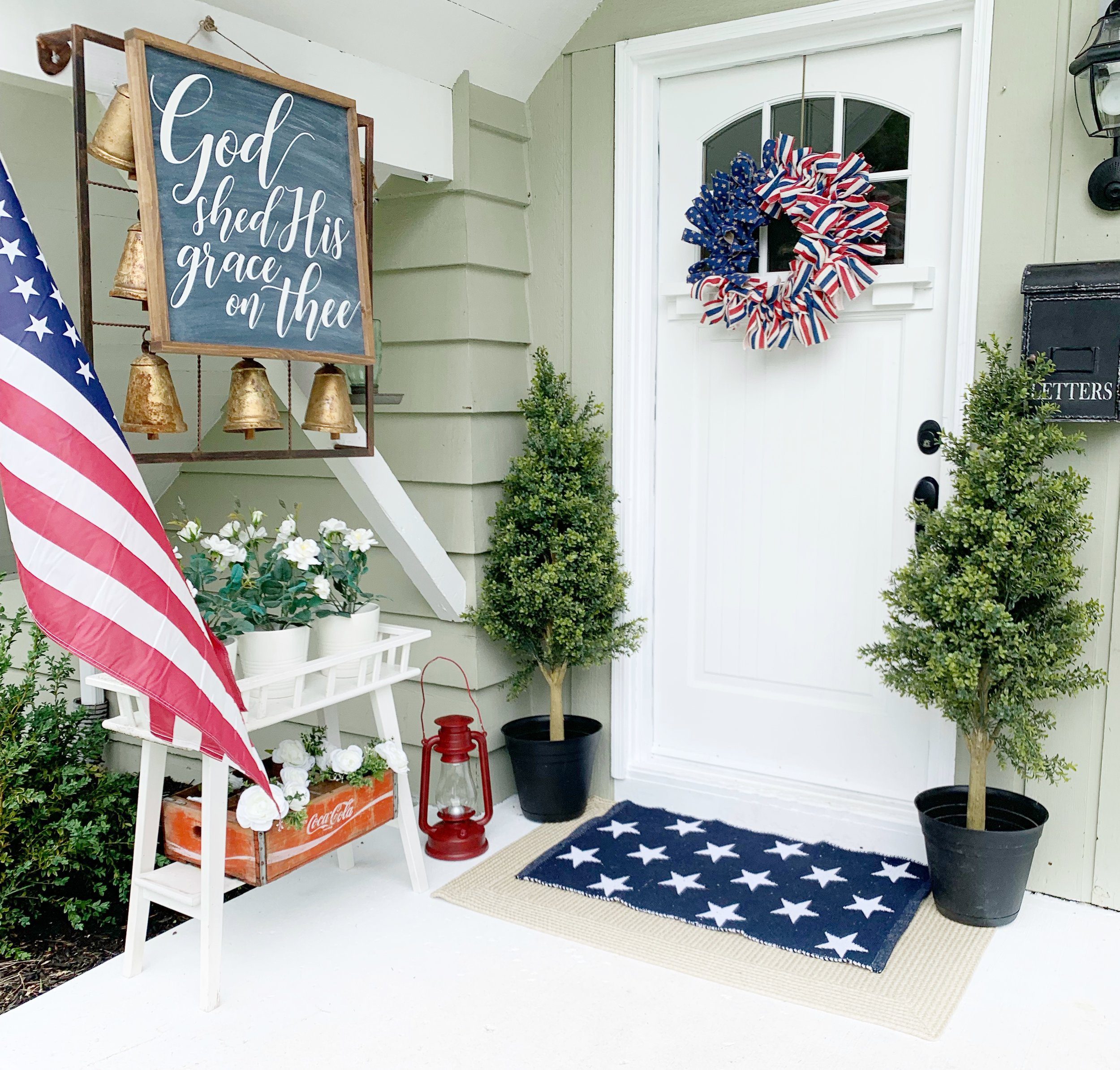 The wind is blowing and I just love seeing the Flag wave.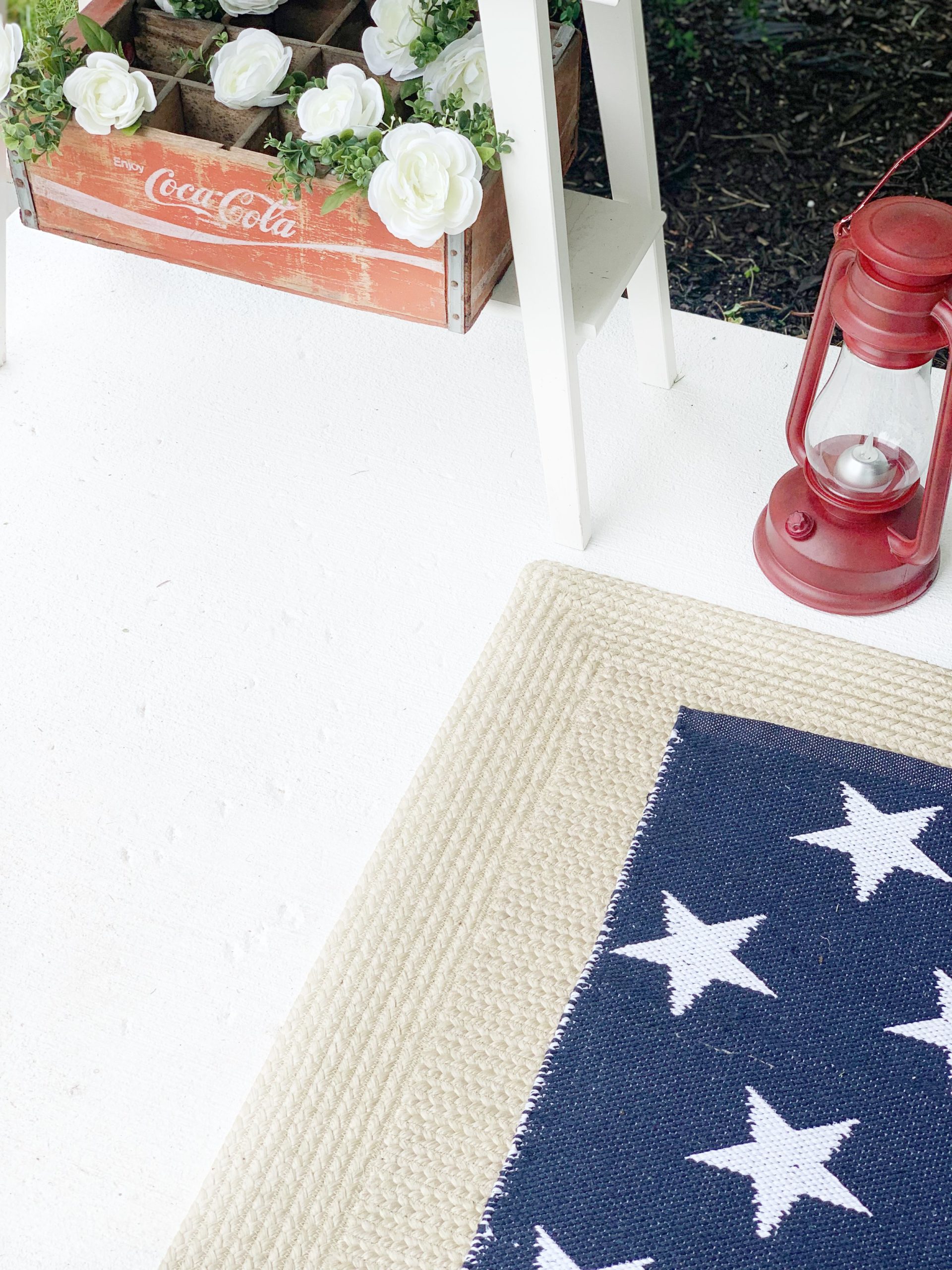 This little corner makes me so happy.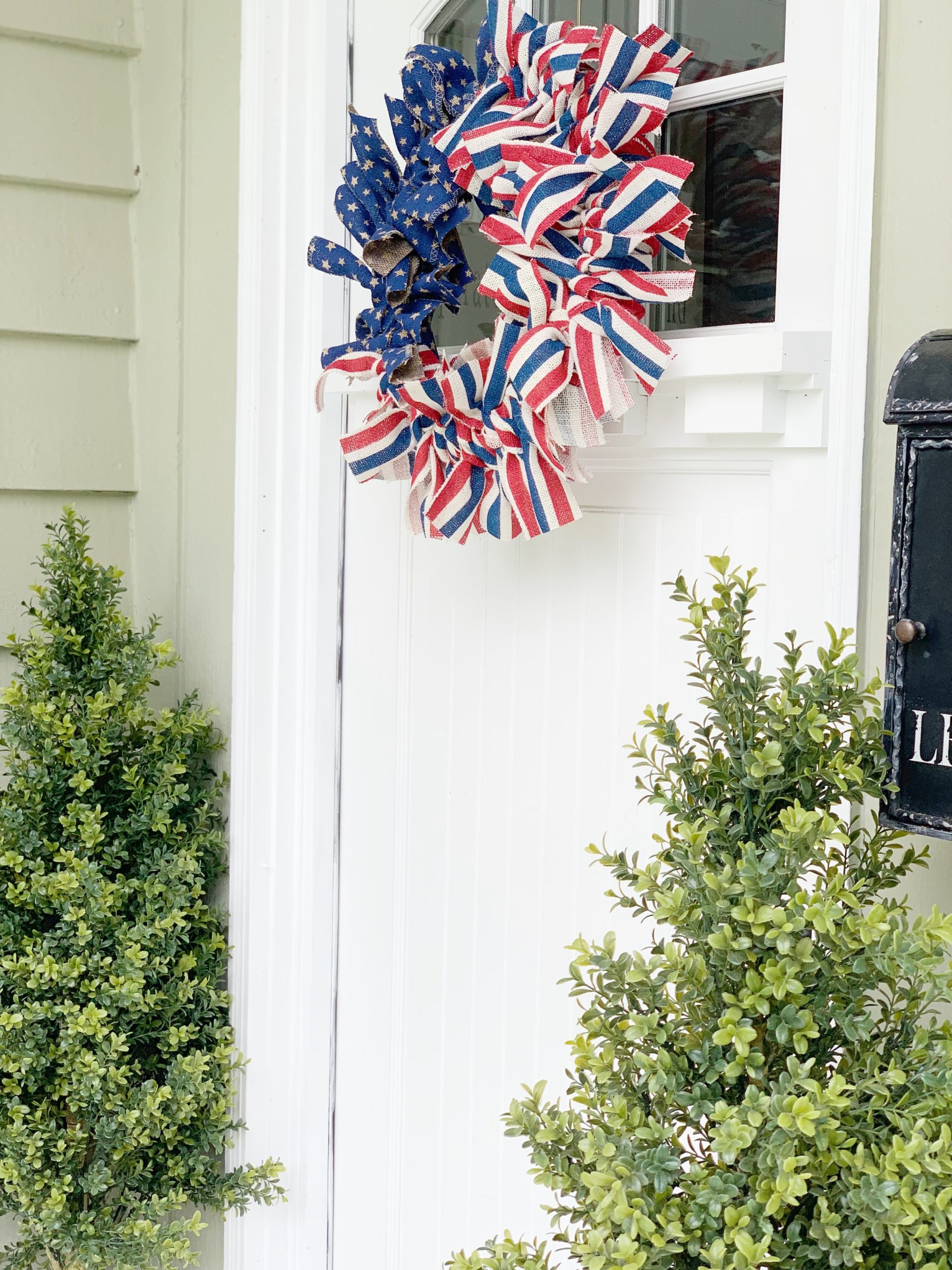 Here is an upclose of the wreath I made and dont forget to check out the DIY tutorial.
Miss Rosie always likes to get into the photo even if its sitting in the window.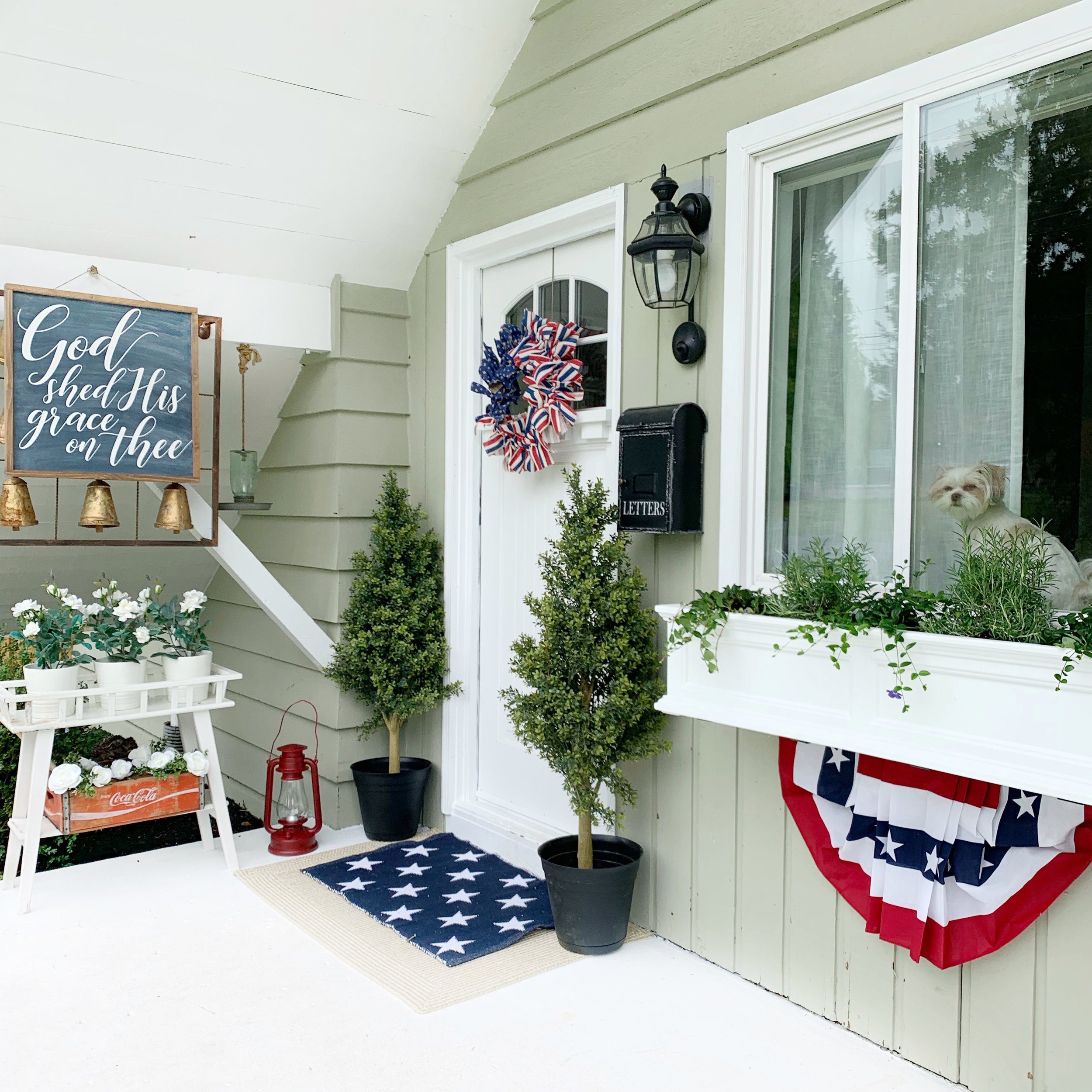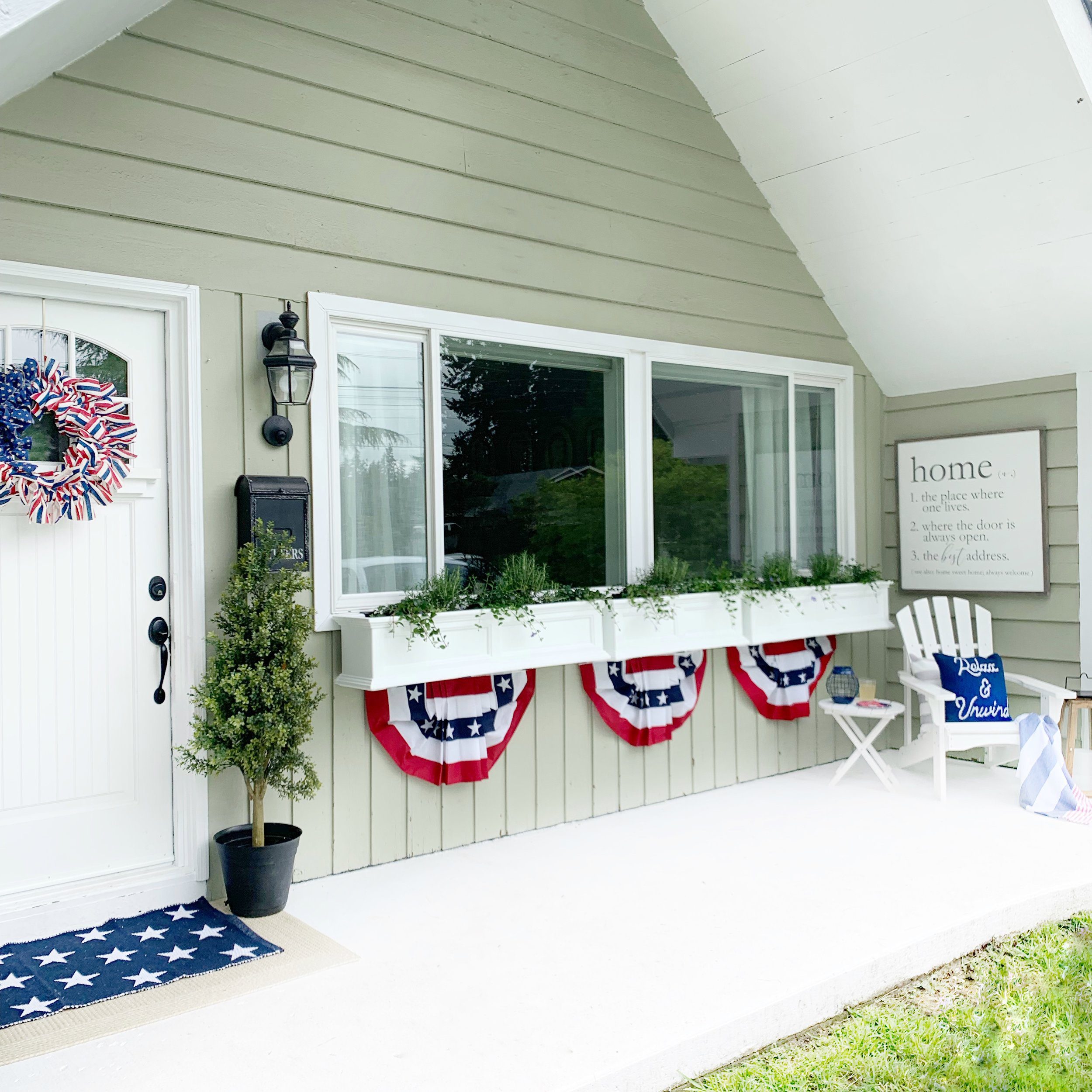 Here is more of a view of the front porch, we redid the pitch last year and I love how its coming together.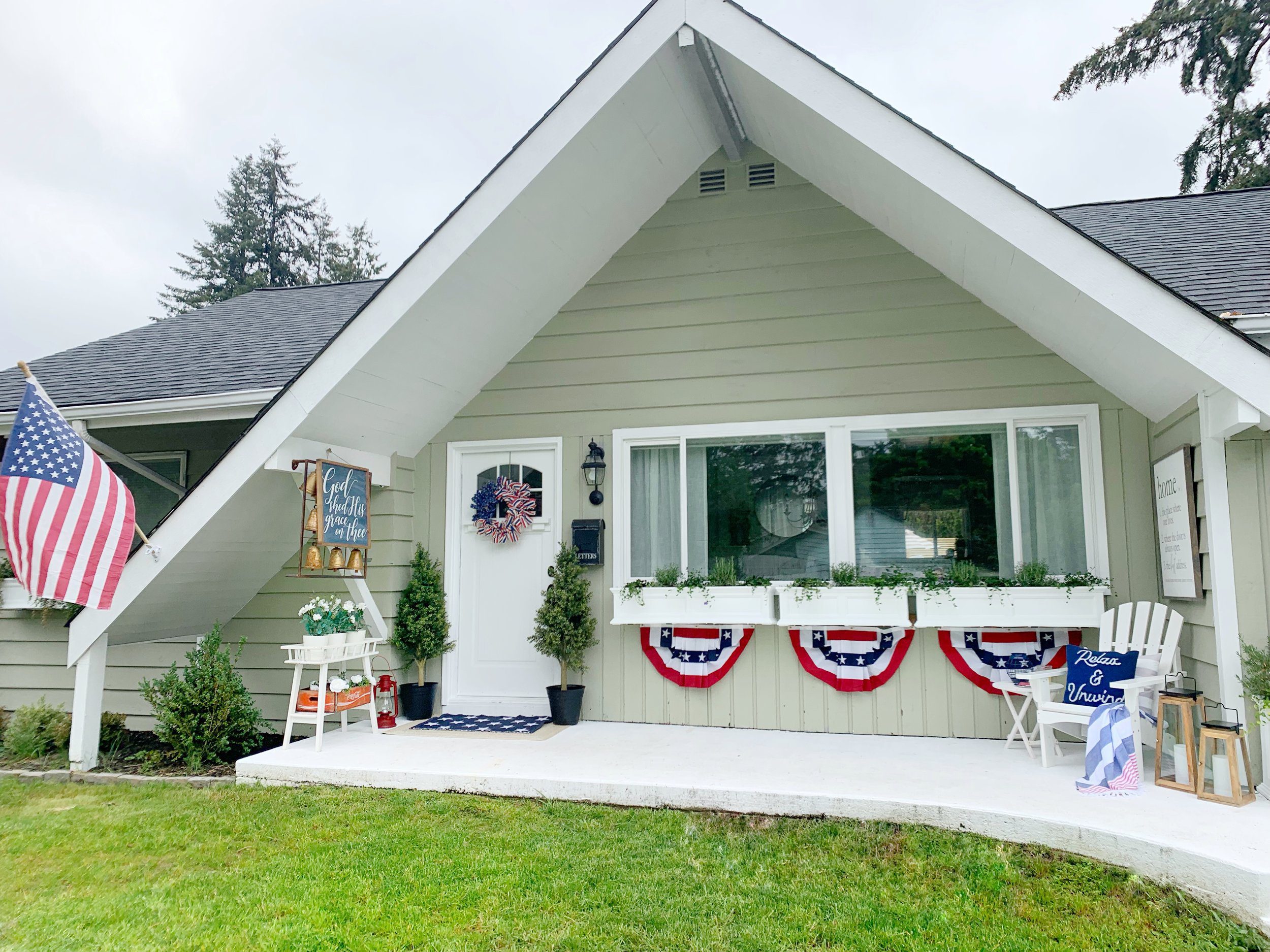 Doesn't the bunting just make this space.
This Relax and Unwind pillow is part of the Camp Ann line, and I thought it was just what this space needed. I want this porch to be a spot where you can come and do just that.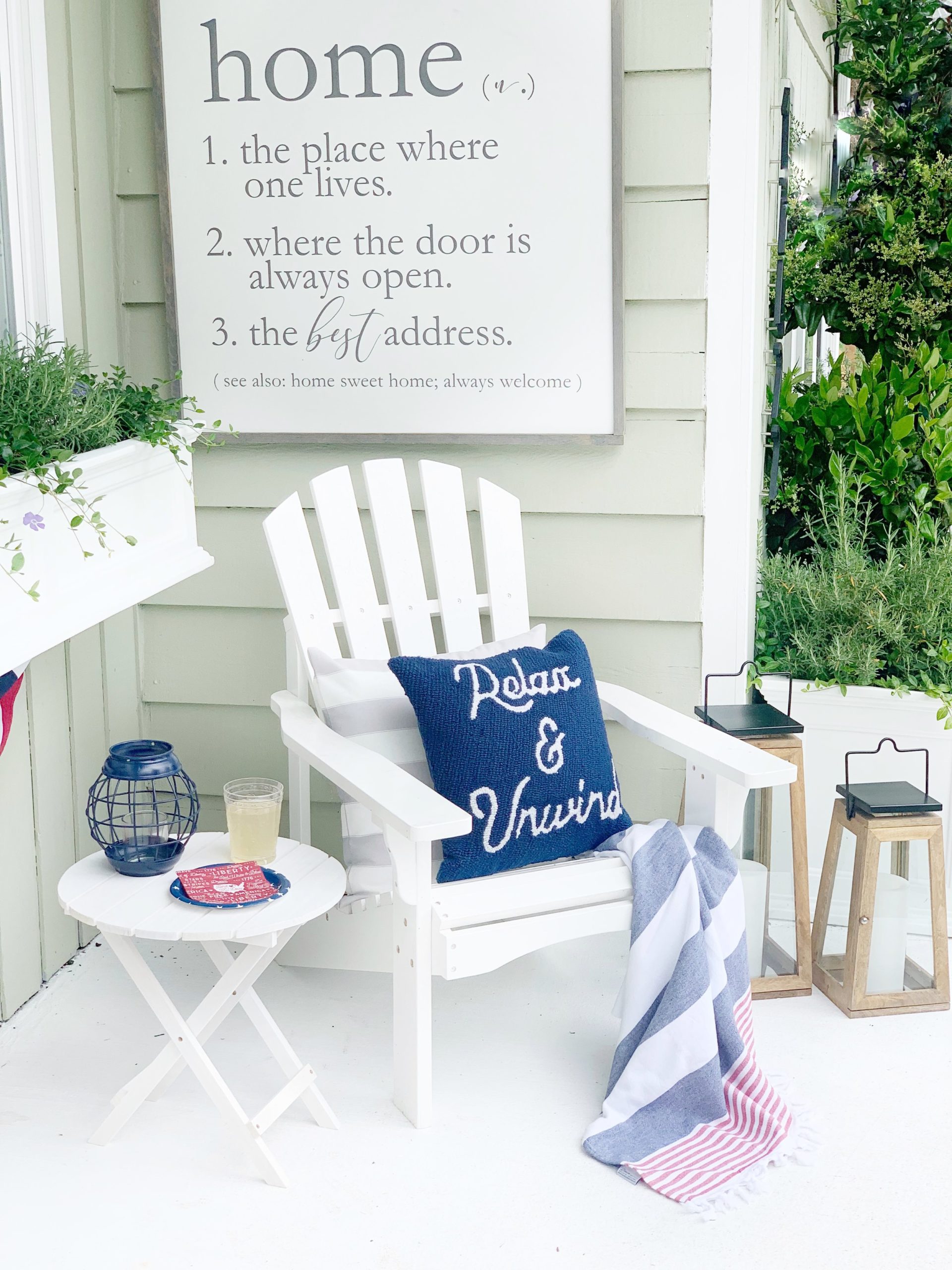 I love the hurricane lanterns that I found at JOANN, the candles are LED and I found on clearance they have so many different ones.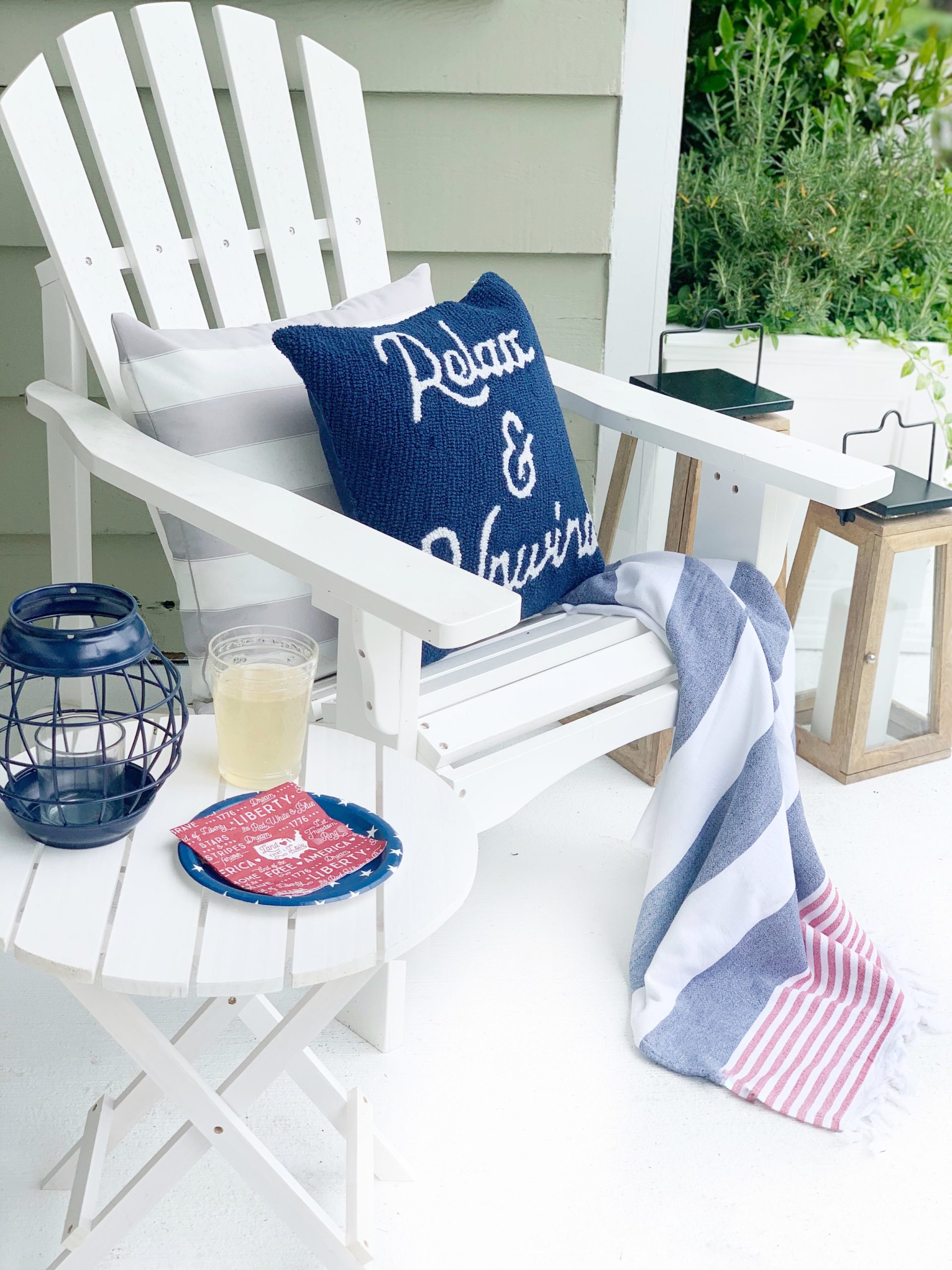 Its time for some lemonade and to sit back and relax.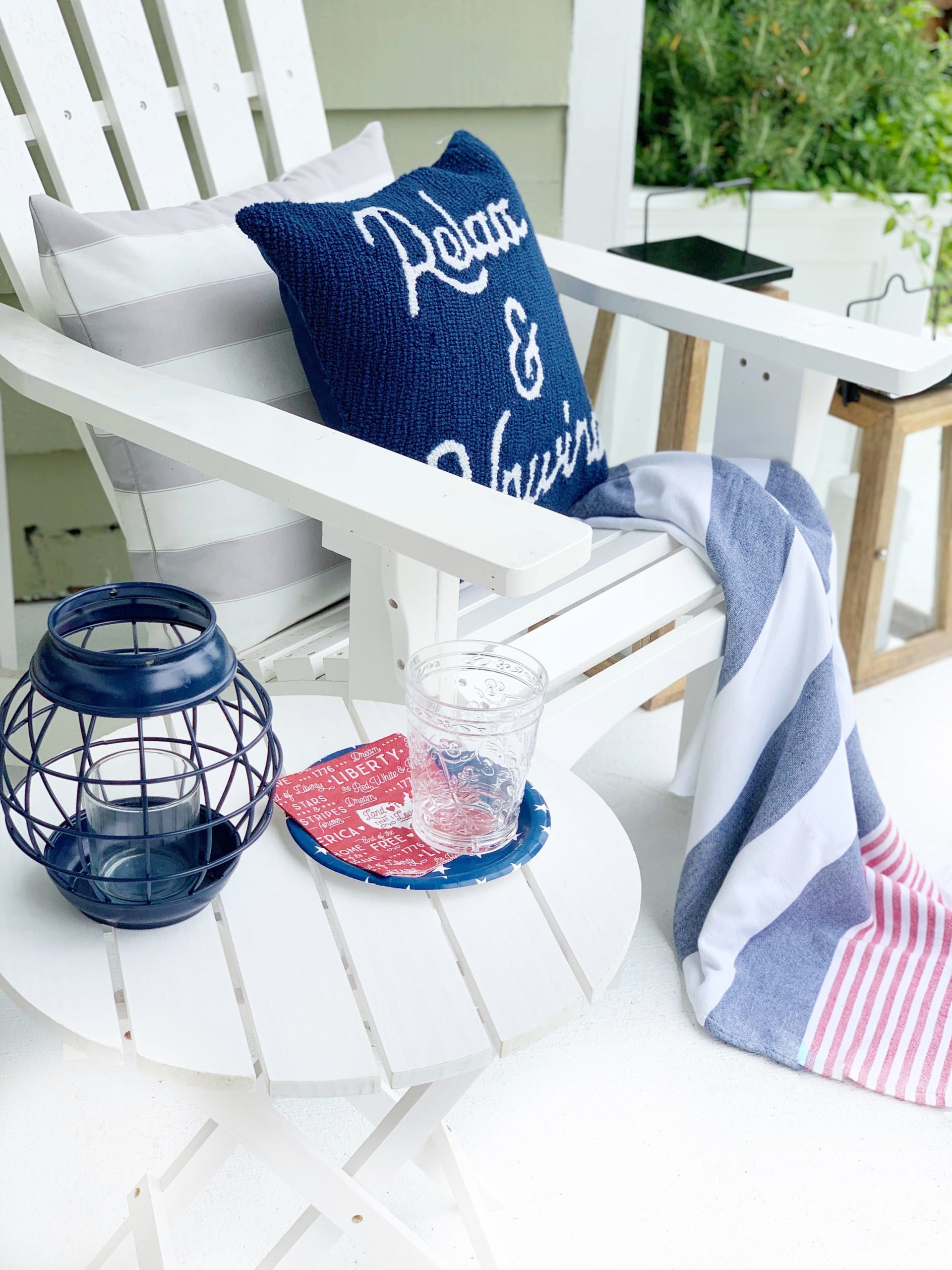 Can you believe even this table is from JOANN? They really have everything there!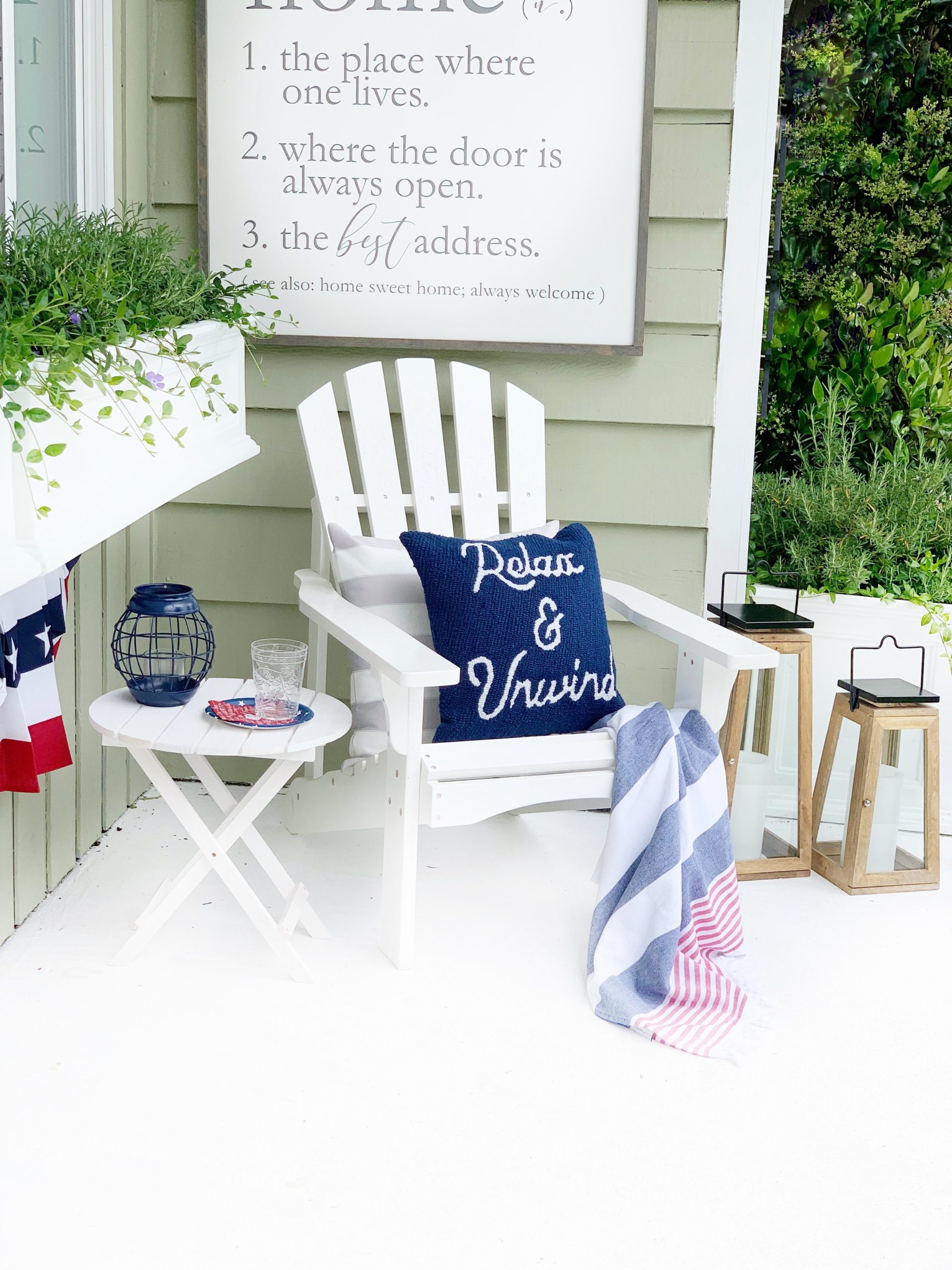 This little corner just came together perfectly!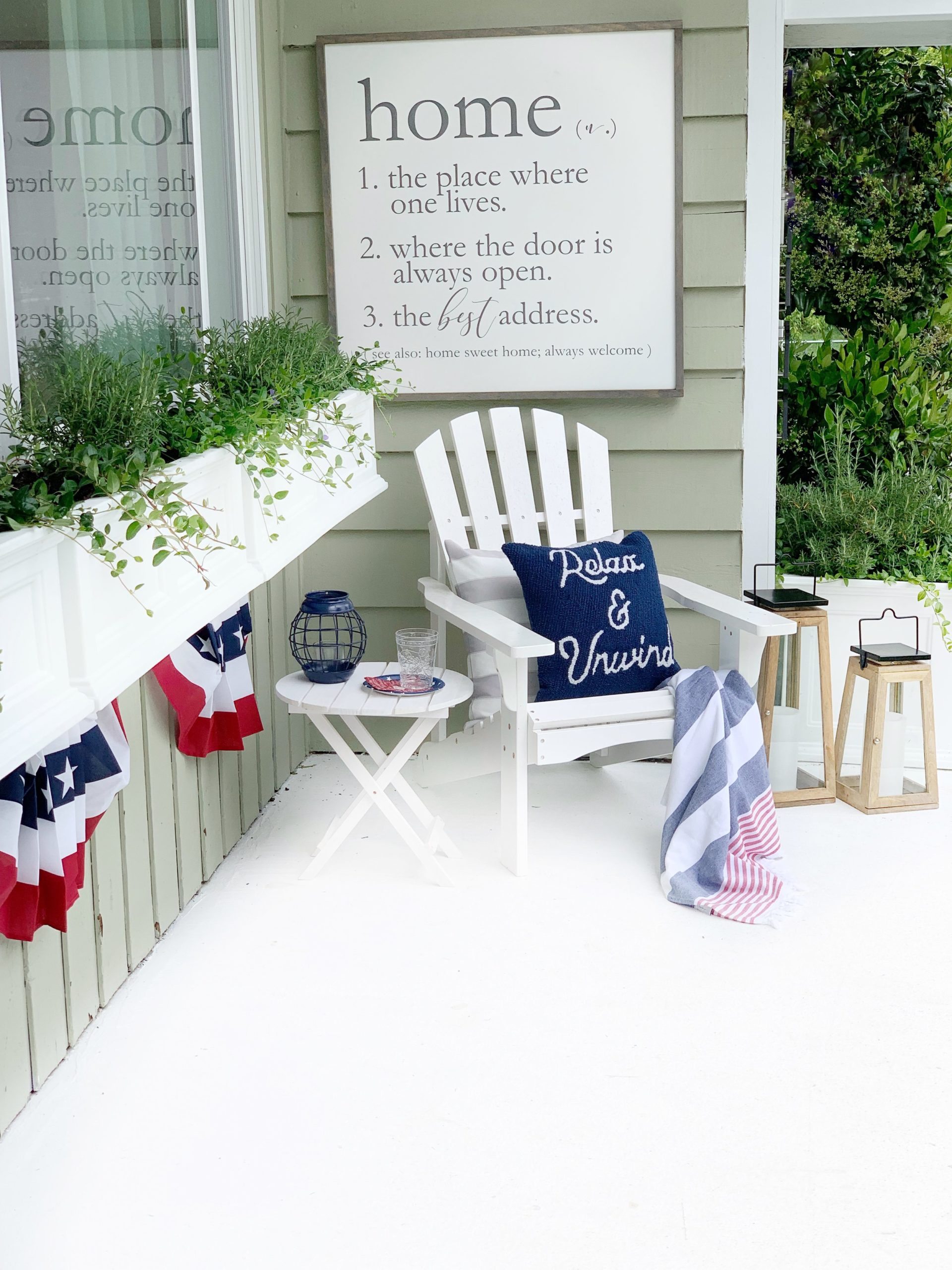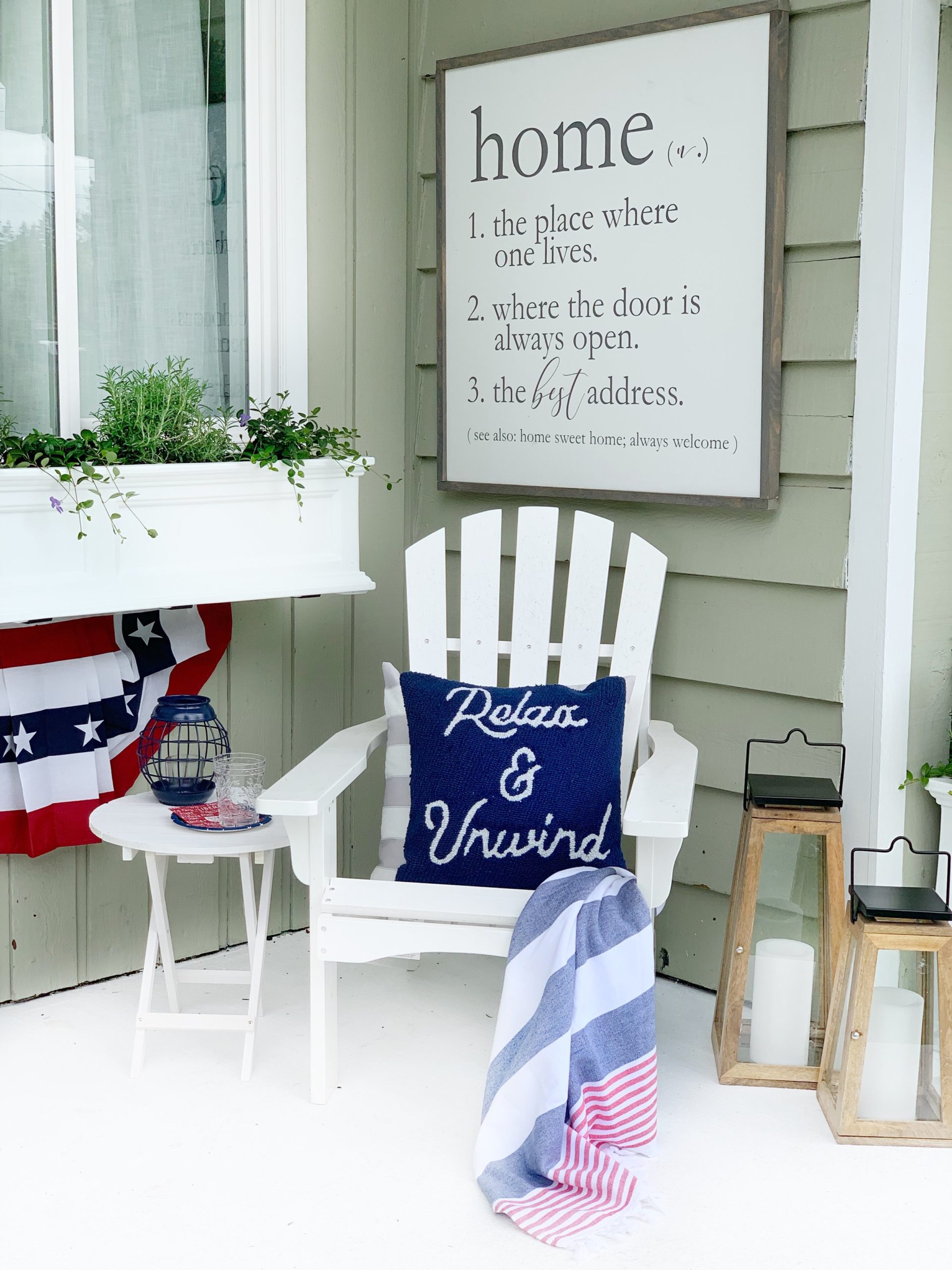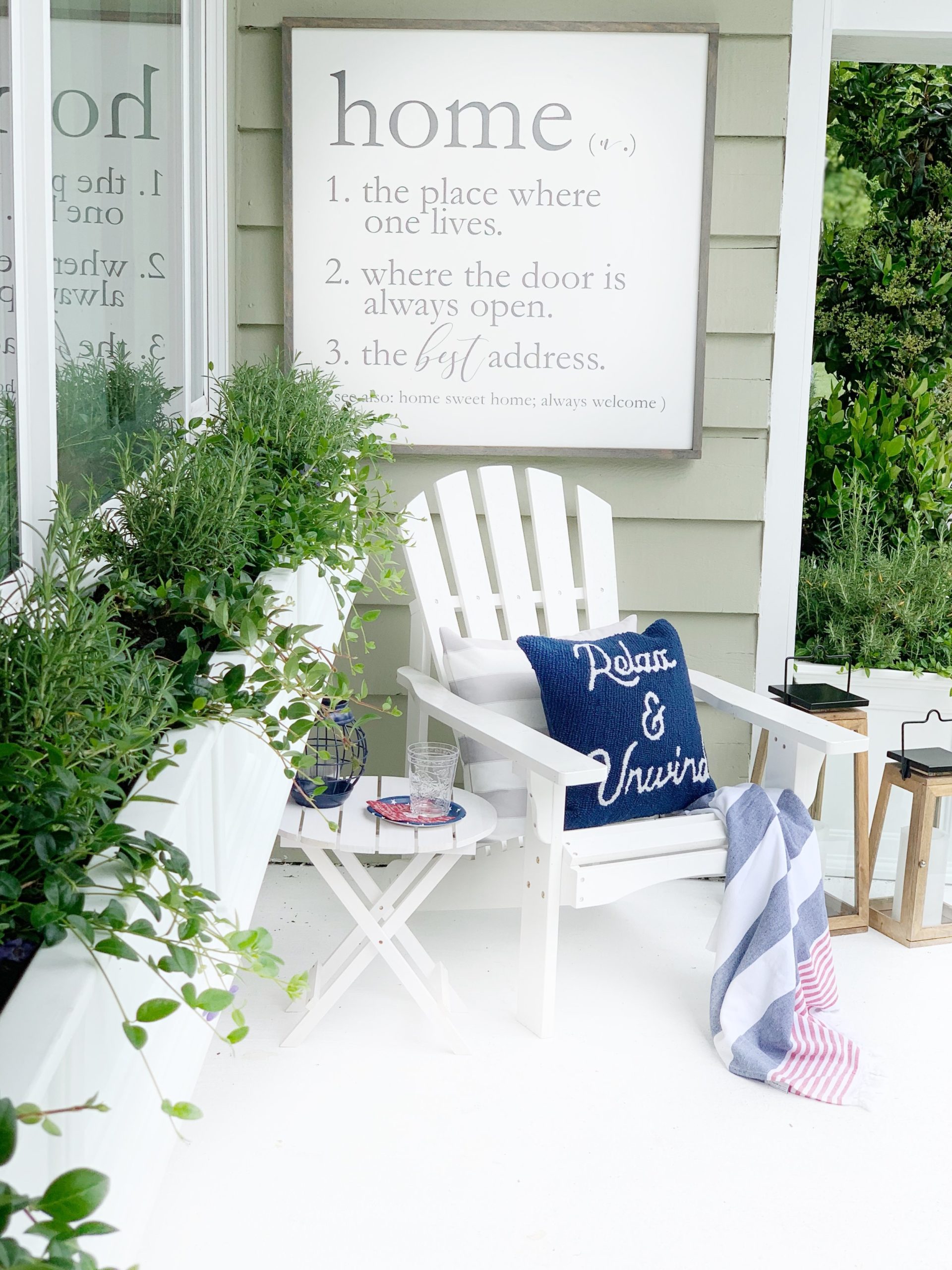 Now that we have this space all ready its time to go and celebrate!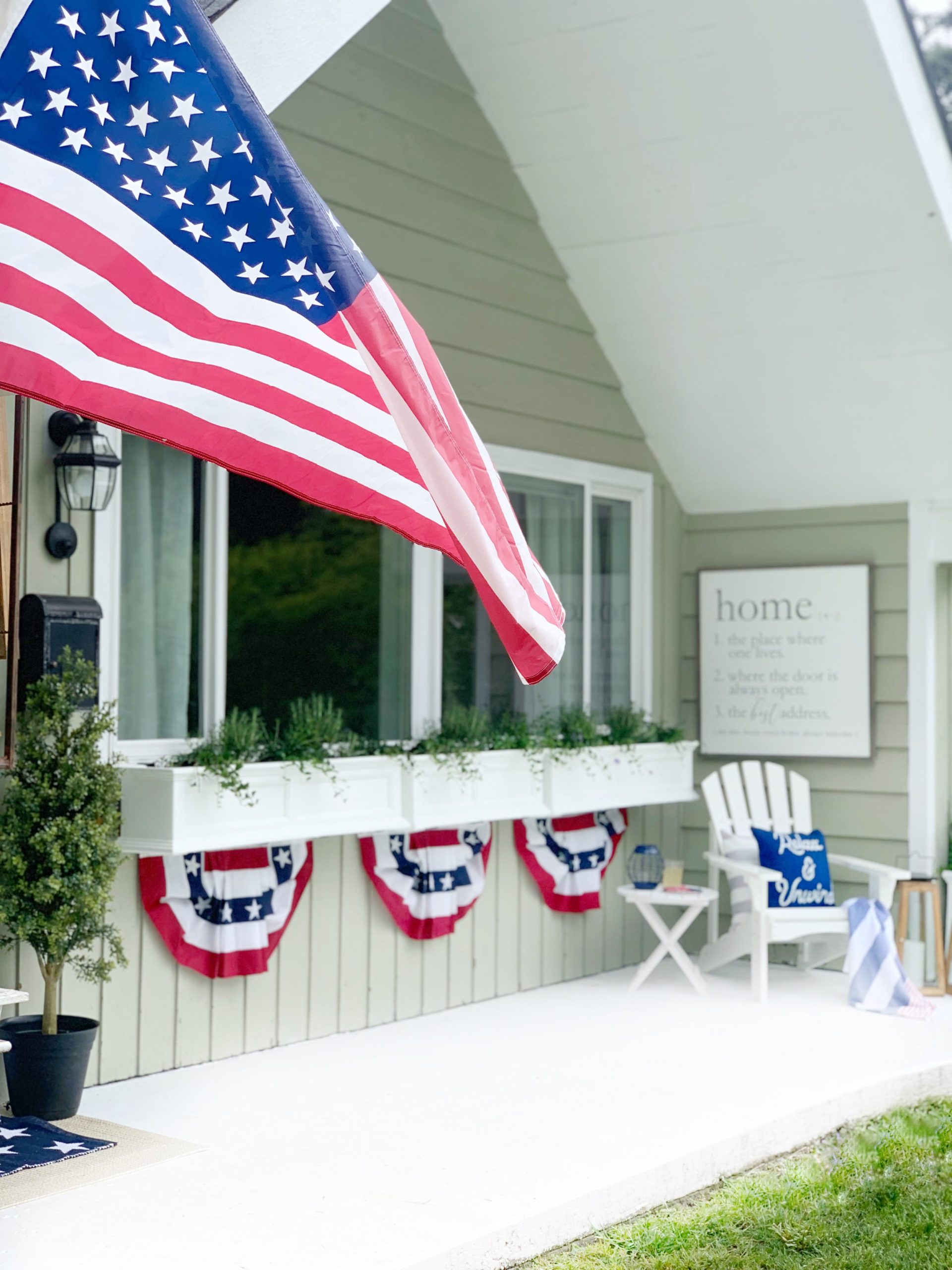 I hope you loved seeing this little tour into our front porch. Don't forget to check out the fun DIY Wreath I made! You can find the tutorial on the JOANN APP, If you make any of the DIYS I showed I would love for you to tag me on instagram or send me a message and I would love to share!
Sources :

I have placed all the links below, you can click on each item.
American Flag
Flag Bunting
Relax & Unwind Pillow
White table
Blue Lantern
Patriotic Napkin
Patriotic Plate
Hurricane Small
Hurricane Medium
Flameless Candle
Star Rug
Star Ribbon
Stripe Ribbon
Wreath Form
Red Lantern
White Flowers
Green Flowers
A special thanks to JOANN for sponsoring this post, I love being able to be able to shop and be creative with my favorite craft store!

Pin this image for later, and come pin along with me HERE.