Valentine's Day Charcuterie Boards
What's better than one Valentine's Day Charcuterie Board? 2 – Yes I said two! I will be sharing all the details on how I made a sweet charcuterie and a savory!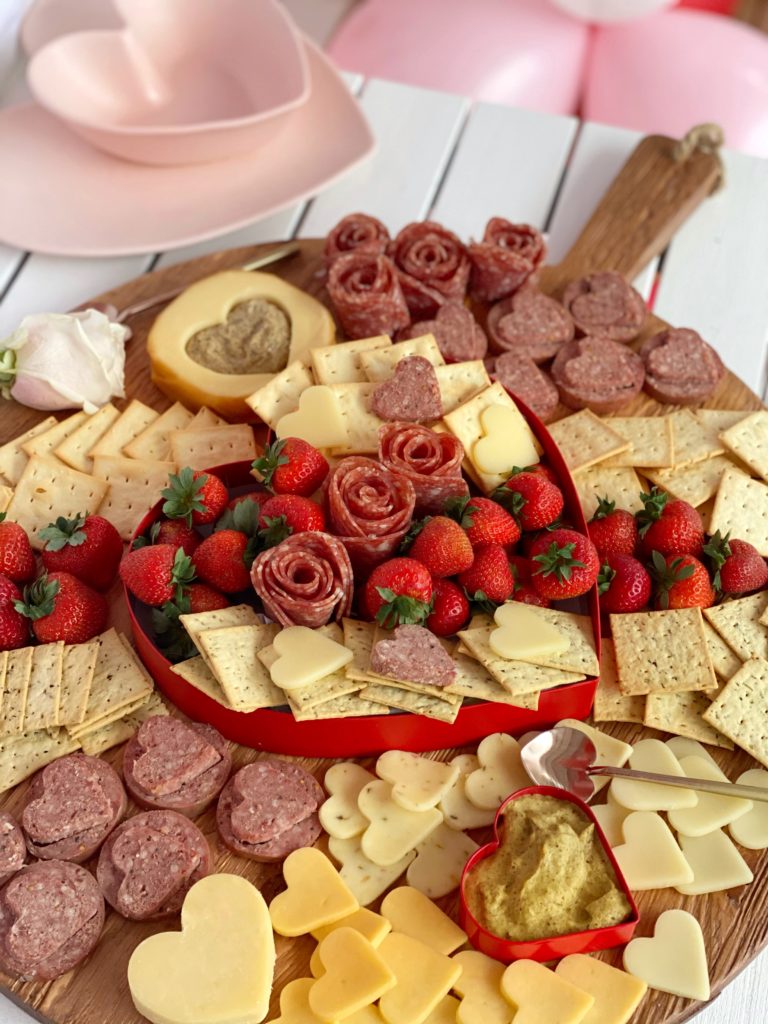 You know my love for Hickory Farms, well I grabbed some of their Valentine's Day boxes – you can see HERE. Then I turned them into these amazing Valentine's Day Charcuterie Boards!
Grab some Heart Shaped Cookie Cutters and lets get started to make our Valentine's Day Charcuterie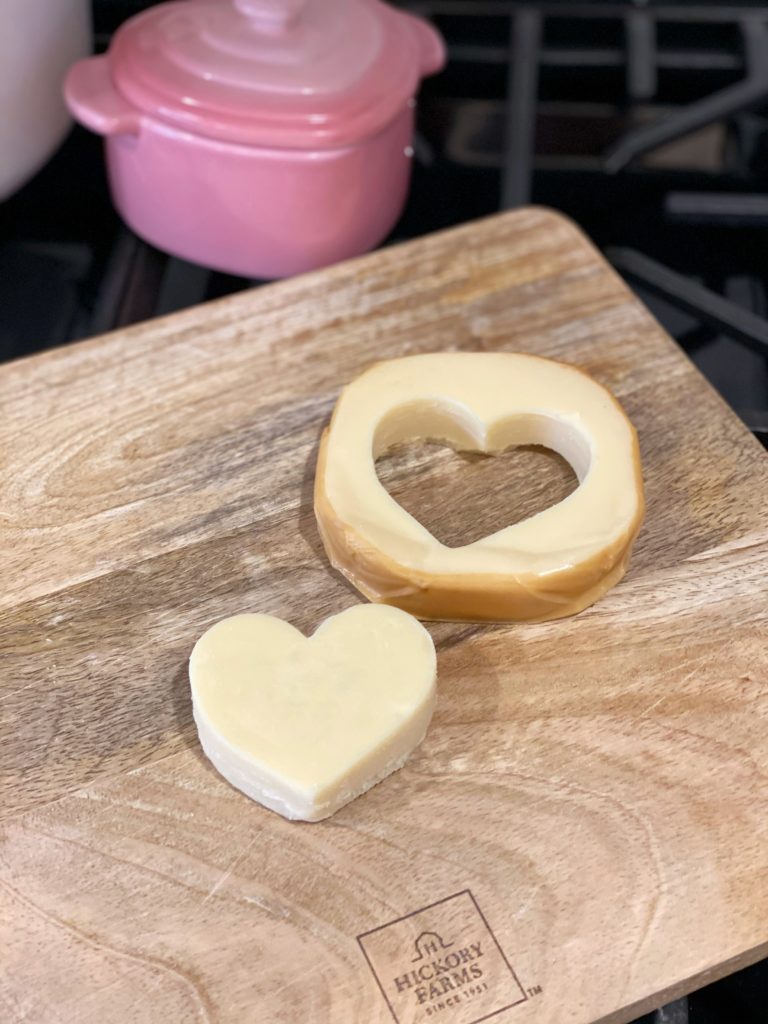 I LOVE gouda cheese, and this one from Hickory Farms is a staple! I had this board left over from another set and thought it was fitting! Grab your heart shaped cookie cutter and cut your cheese!
It is thick, try to be careful and not to break it. If you do it's ok! Don't eat the heart quite yet… I know it's tempting and don't toss the leftover we will be using both!
Now you will grab your sausage and your cookie cutter. First slice the sausage depending on how thick you like it. You can buy it HERE.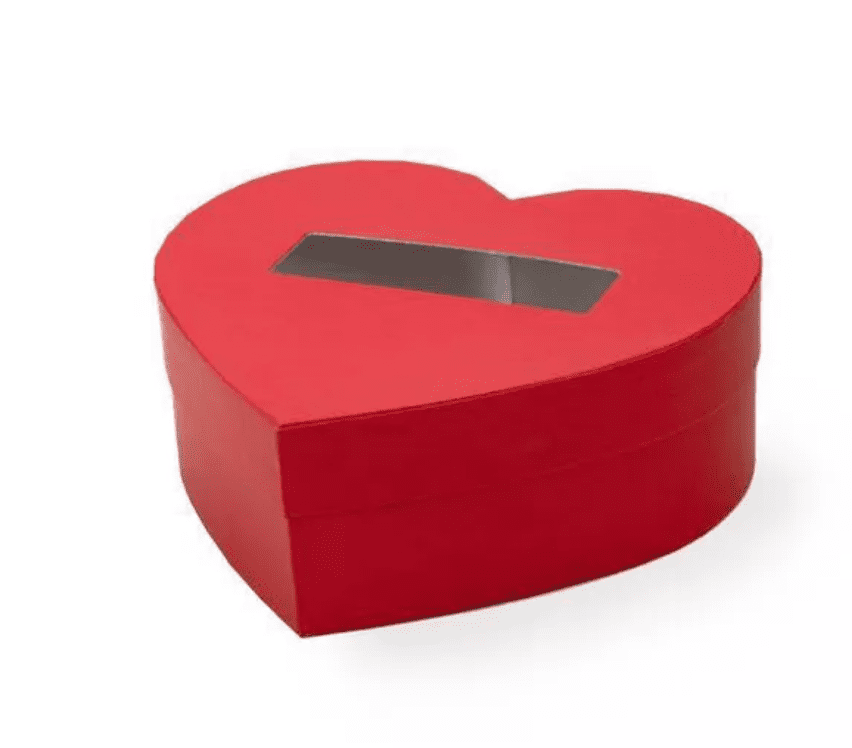 I bought this box and planned on using the bottom half for the meat roses and crackers, but then I realized that it was so deep so I used the lid and it was perfect! You can even just make a mini charcuterie just in the box HERE.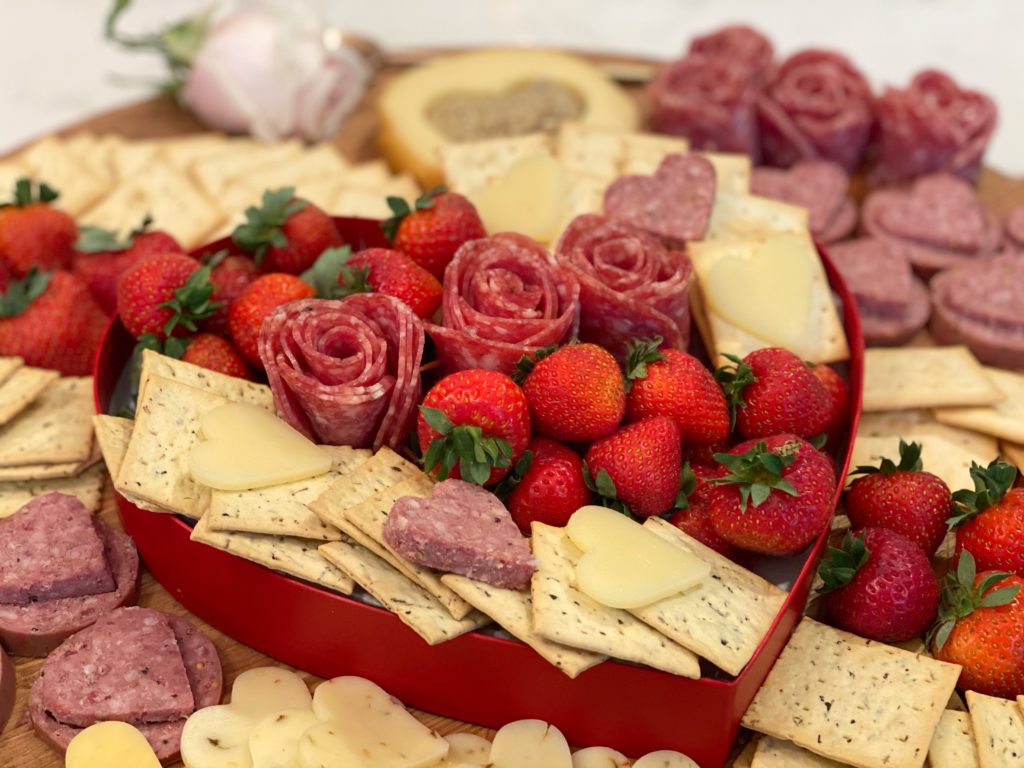 Didn't it turn out so pretty?? These little meat roses were so fun to make you just need the meat and toothpicks! I cut off the ends that weren't shown.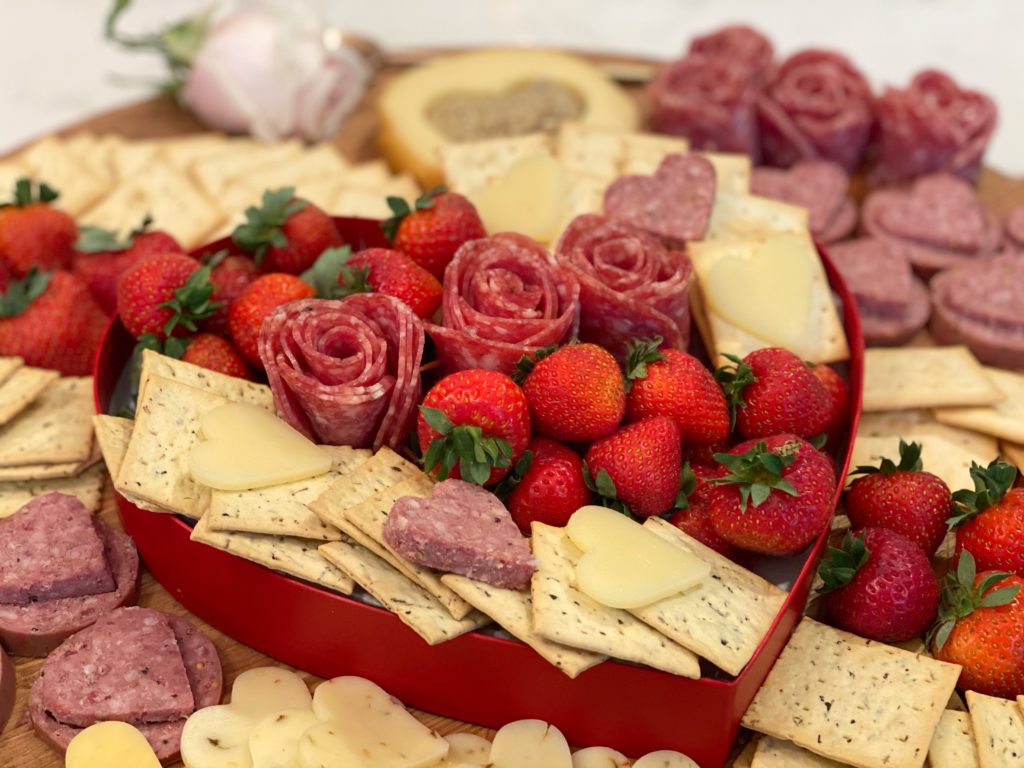 I used the Hickory Farms mustard and put them in a heart shaped cookie cutter and inside the cheese cut out. If you haven't had the mustard its the best! You can get it HERE.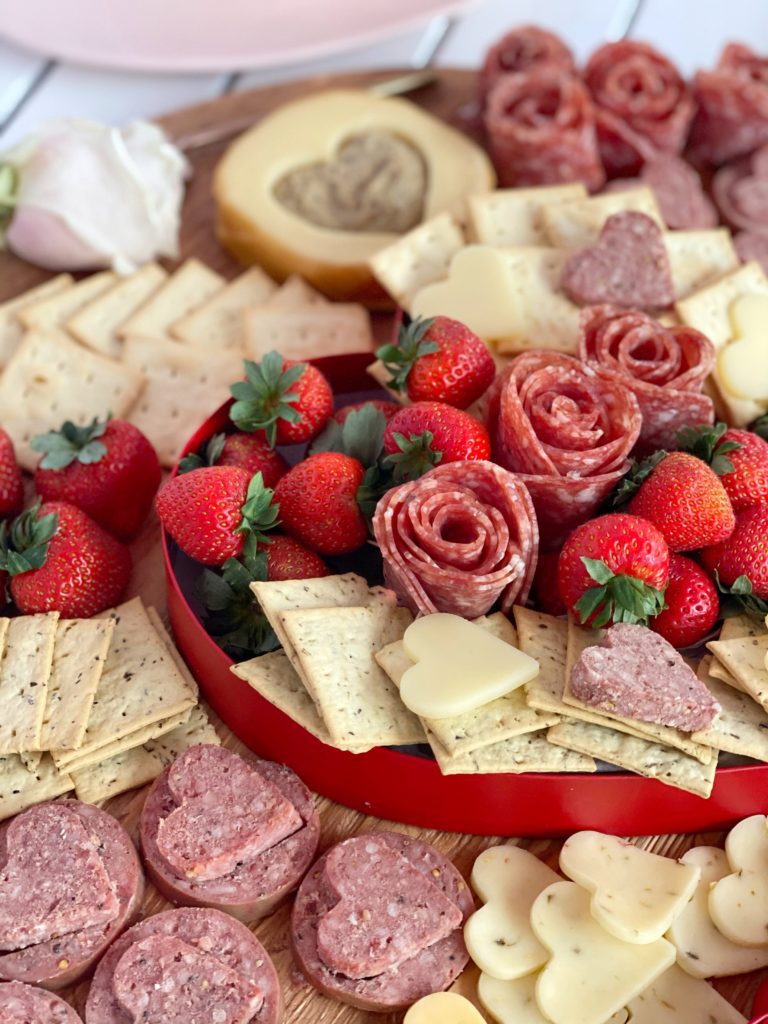 All the little cut out meats and cheeses are so easy to do and add so much fun to any occasion! Can you imagine little bunnies and chicks for easter?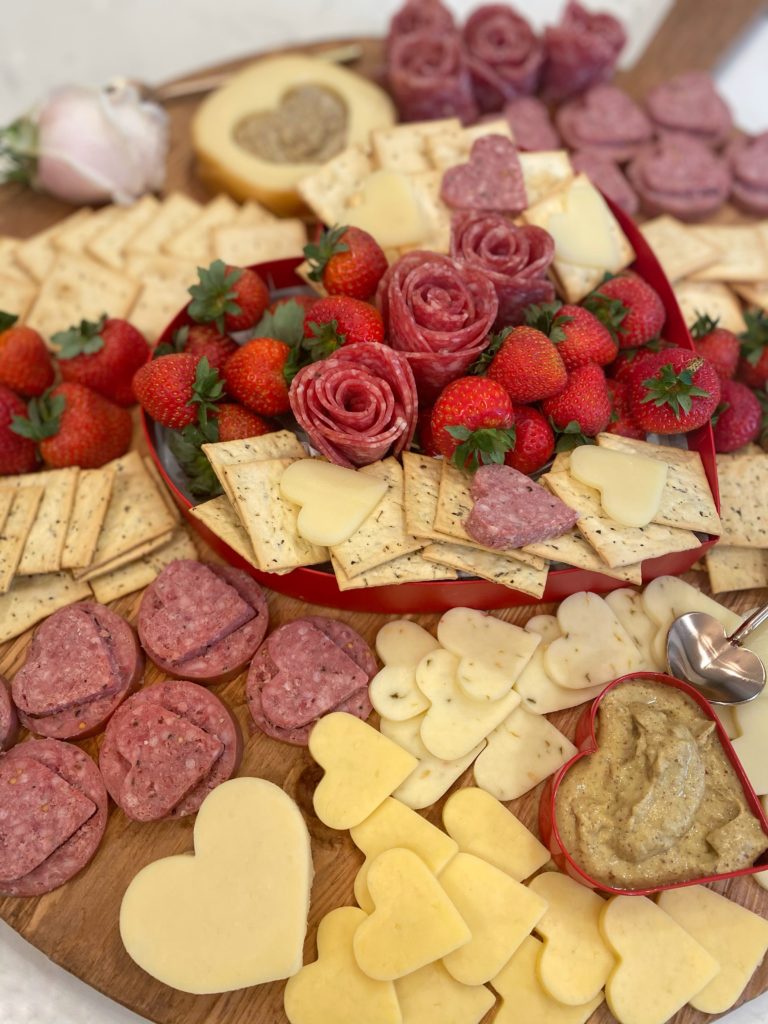 I added this little heart spoon HERE and it was just the perfect added touch!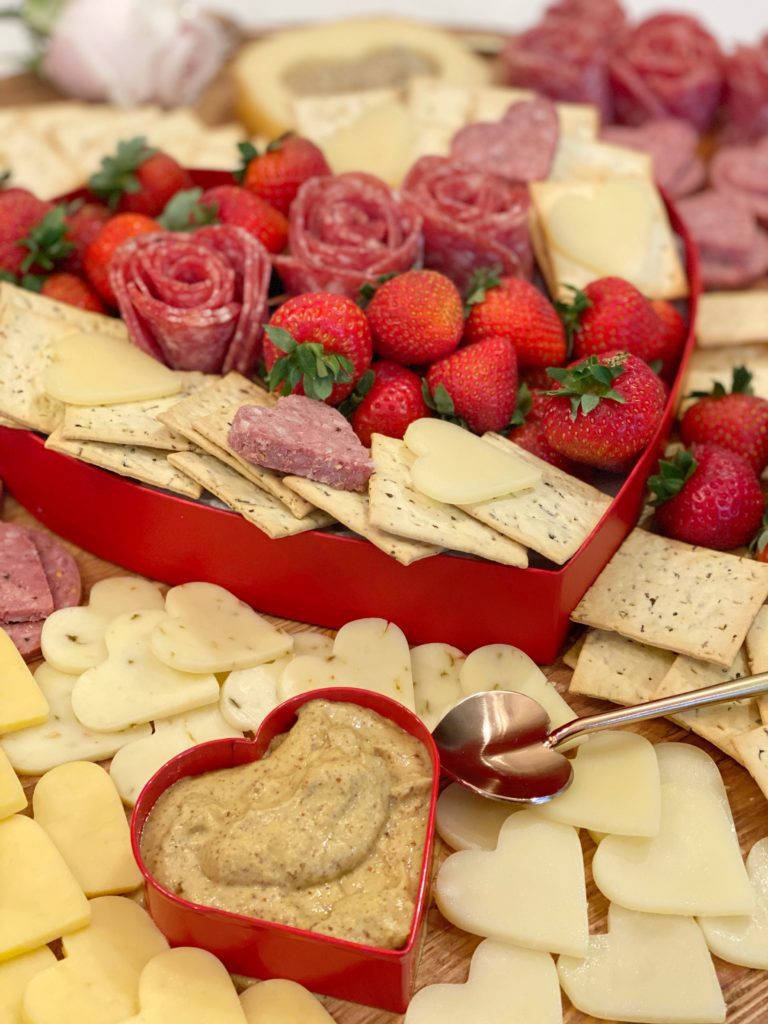 With these charcuterie boards the options are endless you can add anything your heart desires! I made two boards so I didn't combine the meats and cheeses with desserts but you totally can! Anything goes for your Valentine's Day Charcuterie Board.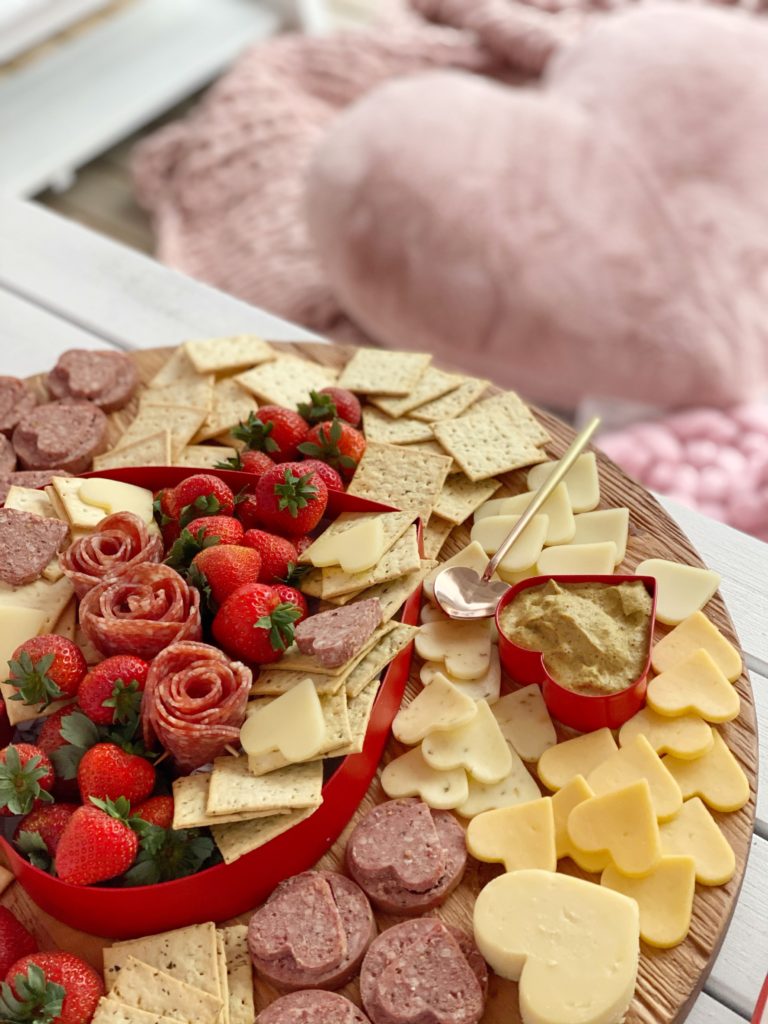 Here is a view of both boards, I love them both in different ways! You can see more of the dessert one HERE.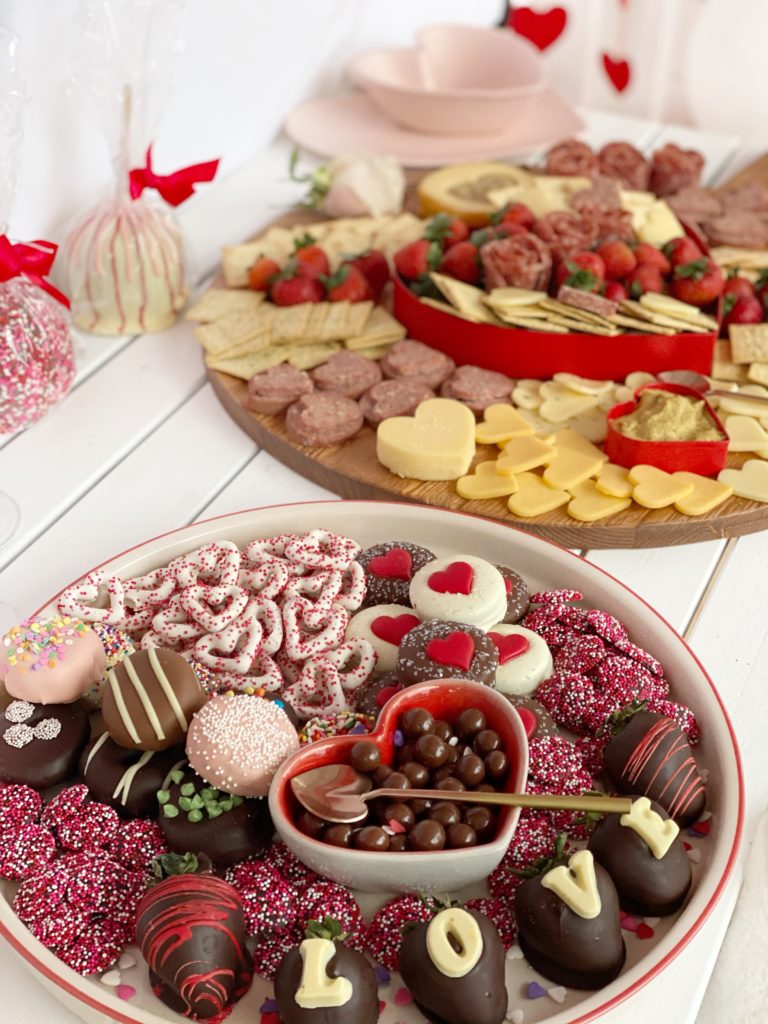 Aren't these so fun? Which kind of board is your fave??
I hope you enjoyed seeing these Valentine's Day Charcuterie boards they were so fun to make! Hope this inspired you in some way!
To shop this post click on the photos below :
For More Charcuterie Board ideas :