How to Make Your Space Cozy for Christmas
I am so excited to share with you the beginning of my decorating in a Christmas Home Tour, and I have joined 14 other amazing ladies, so make sure to check out each of their gorgeous homes at the end. Today I am going to show you how to make your space cozy for Christmas and everyday, if you have followed along for a bit you know thats my favorite thing to do in my home, is to make it cozy!
First a fire is a must to make it cozy, if you don't have a fireplace an electric one is a great option! We built this one, and added an insert but have a similar one in our family room if you use this link. The kids love to have hot cocoa by the fire.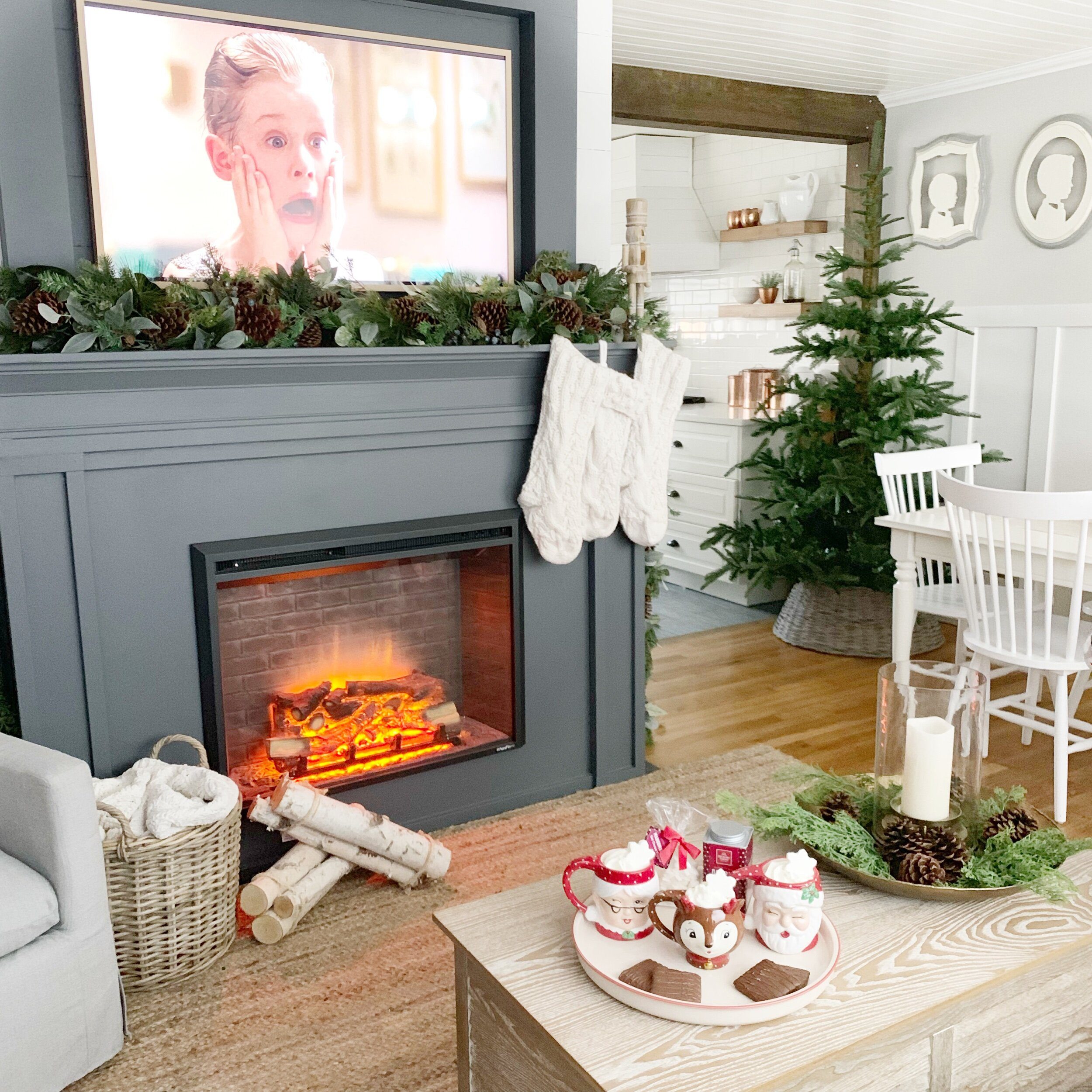 While Hickory Farms hot cocoa in my Grandin Road mugs make everything better, I still have some more tips to help and that can transform this space!
How to Make Your Space Cozy for Christmas
Can you spot whats different??
I layered a rug to make my space cozy

I turned on a candle

Turned on the twinkle lights in the Grandin Road greenery.

Changed my photo on my Frame TV

Add some blankets and pillows = instant cozy!
I just love this view, and have a whole blogpost sharing all the links for my favorite finds from Bed Bath & Beyond.
I still have some finishing touches I want to do in this space, but I wanted to show you the simple touches of green.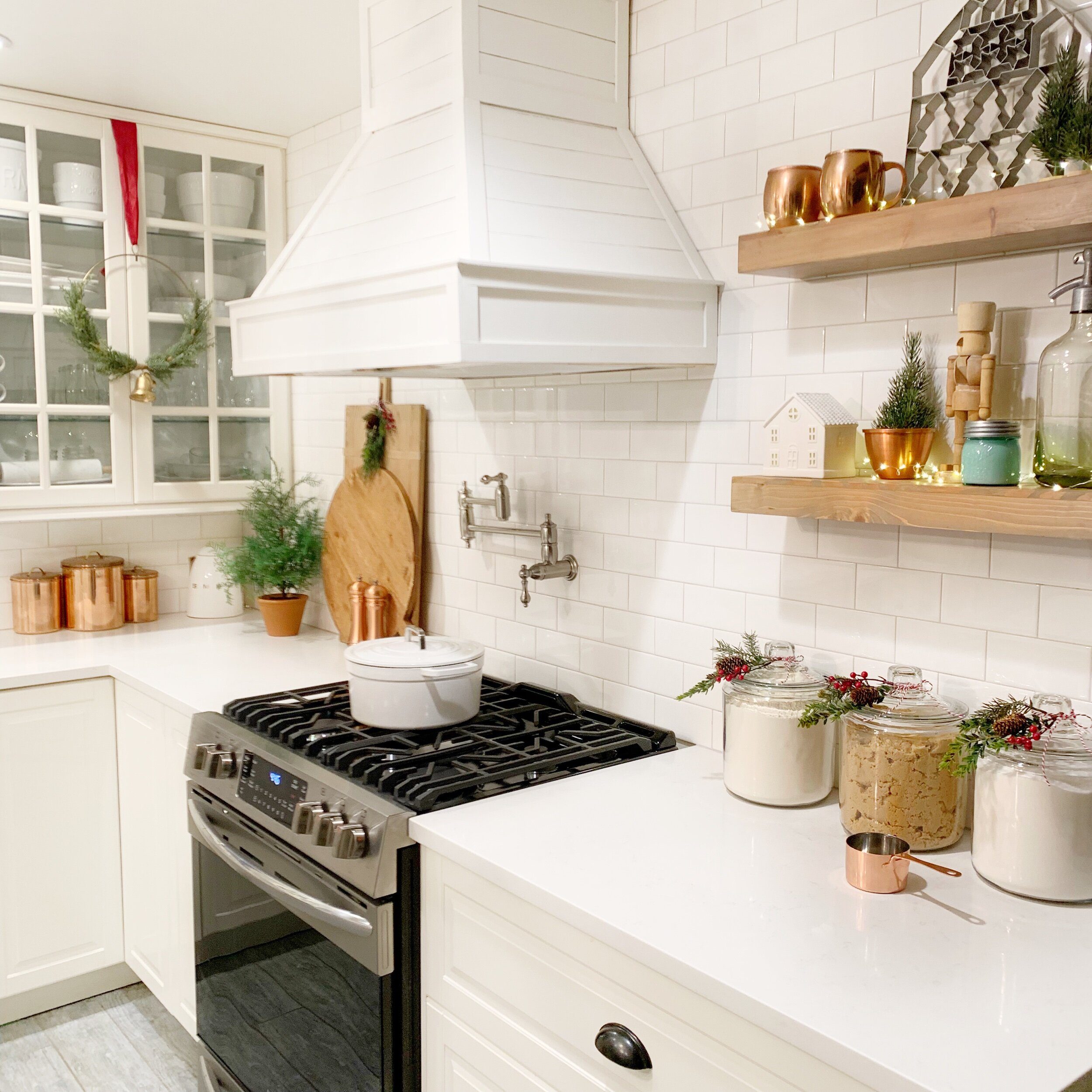 Nothing says cozy more than baked goods, and I think its about time to get busy in the kitchen and make some!
Now, what may seem like a simple thing adding twinkle lights to a space is instant cozy no matter how big or small!
I just adore these ornaments from Arhaus and they will be in my collection for a lifetime! They are SO gorgeous and something that will never go out of style – just classic and so well made!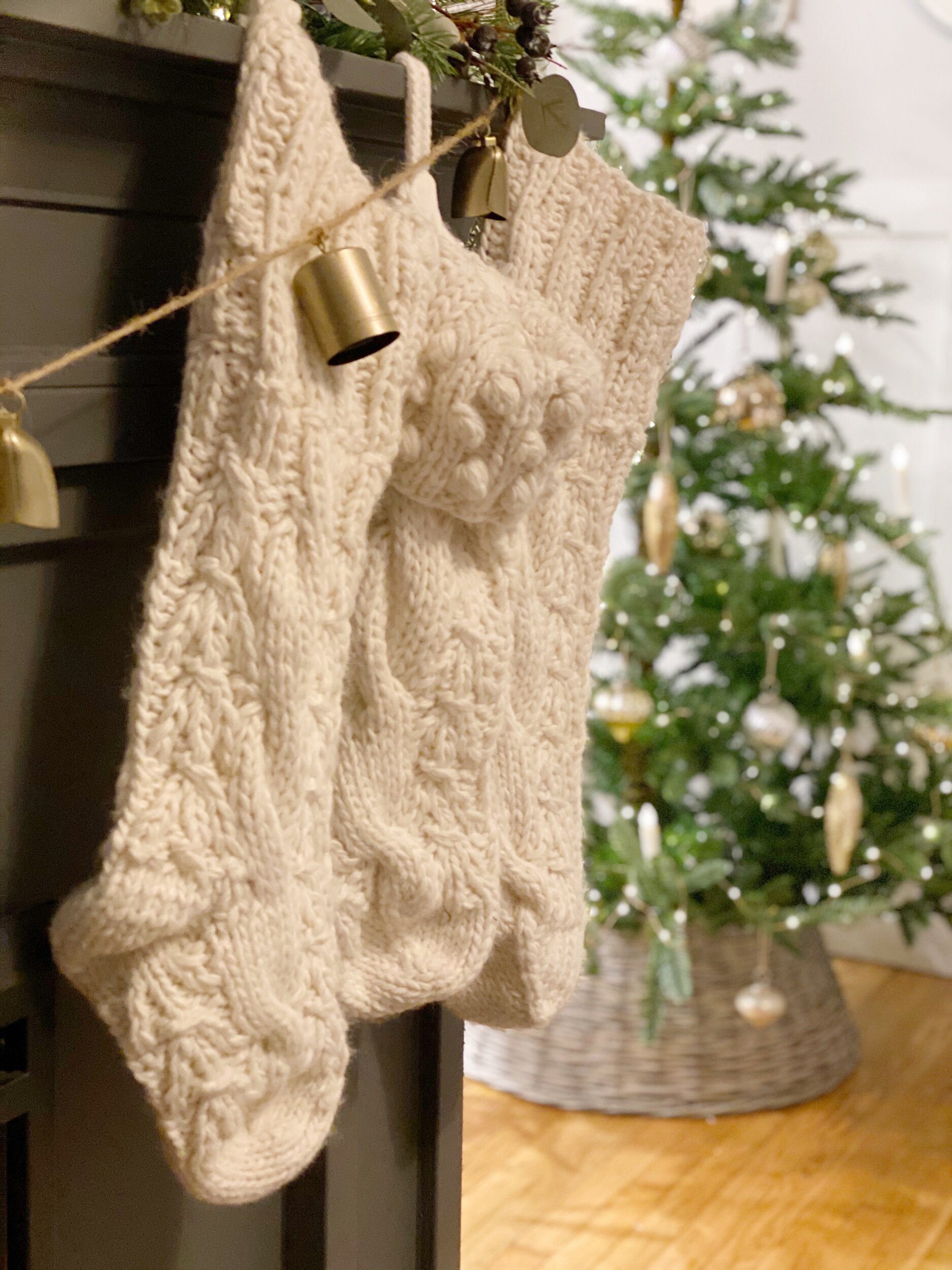 I shared the other day about the bells from Joann and how I showed you the colors we used, and what each color looked like.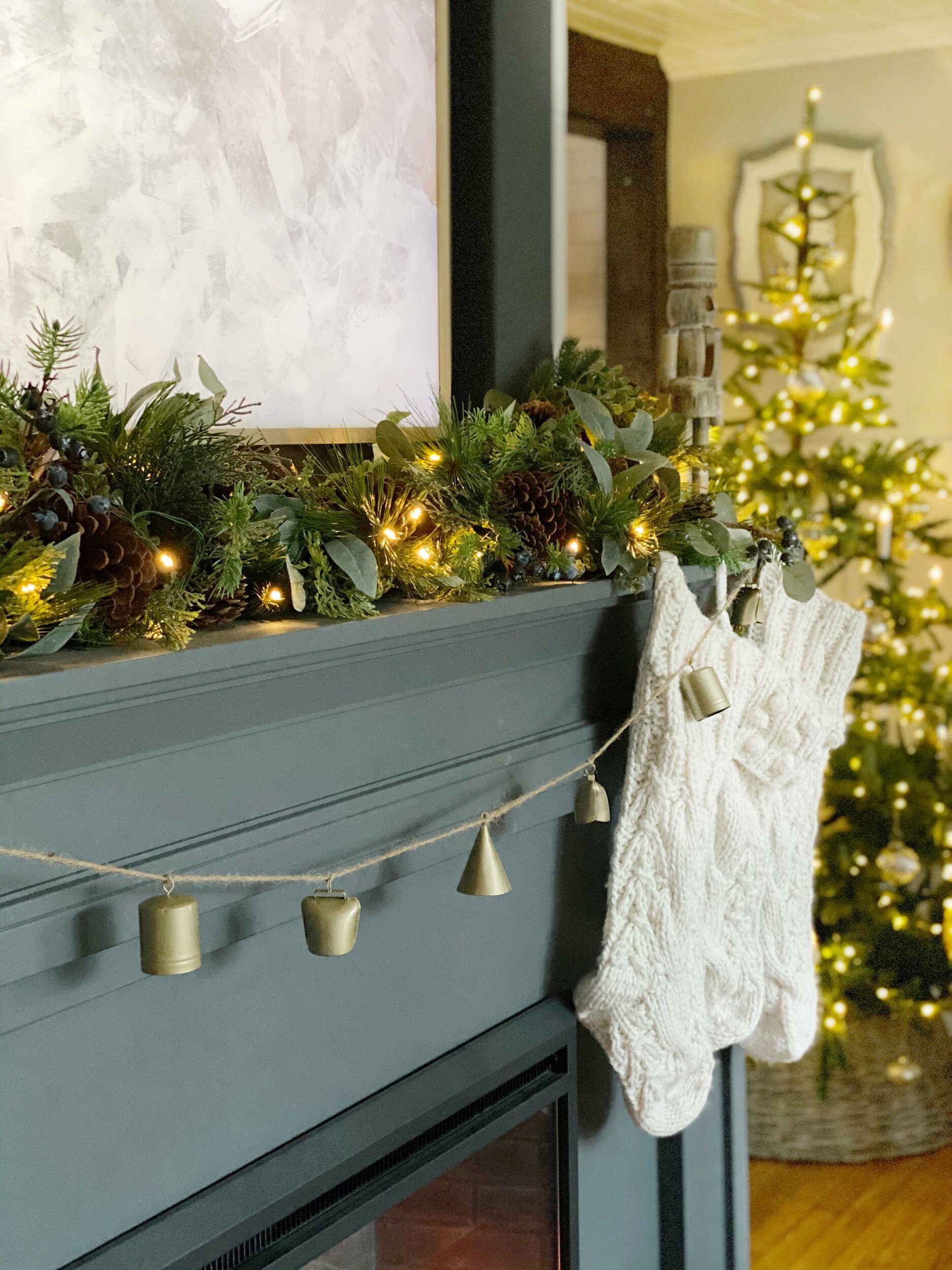 I just love this glow at night, and I didn't mention where these amazing stockings are from! Honestly I was going to buy some that were 5 times the cost …..then I ran into these and cut the red pom pom off each and unrolled one and there I go! I have my dream cozy knit stockings!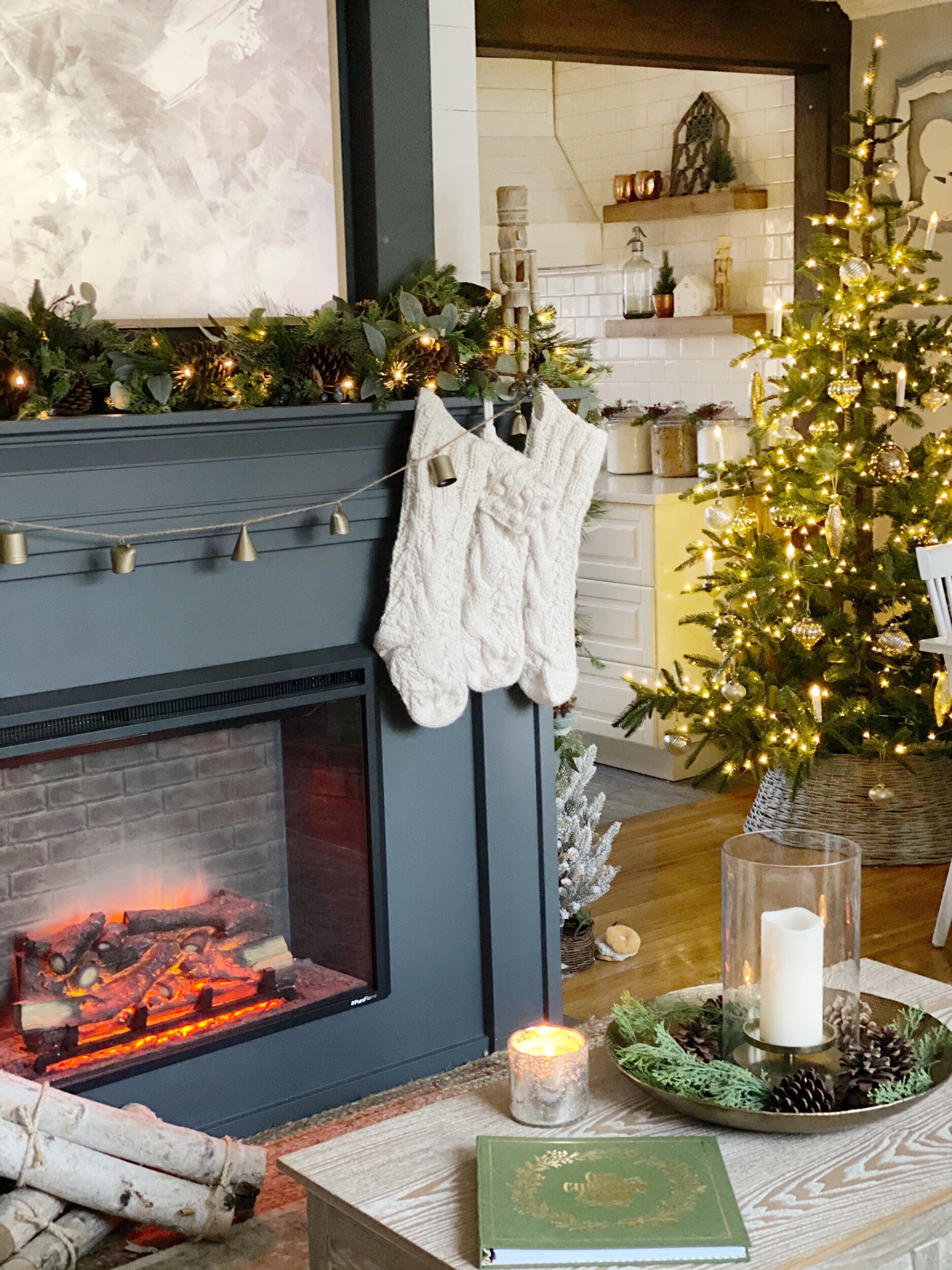 I didn't mention along with everything else, the cozy blankets, pillows, twinkle lights, candle, fire… that a good book is always a must! Don't you just love how gorgeous this candle from Arhaus is, and it smells even better in person!
I had to share a close up of these Arhaus ornaments, they are even better in person and so timeless.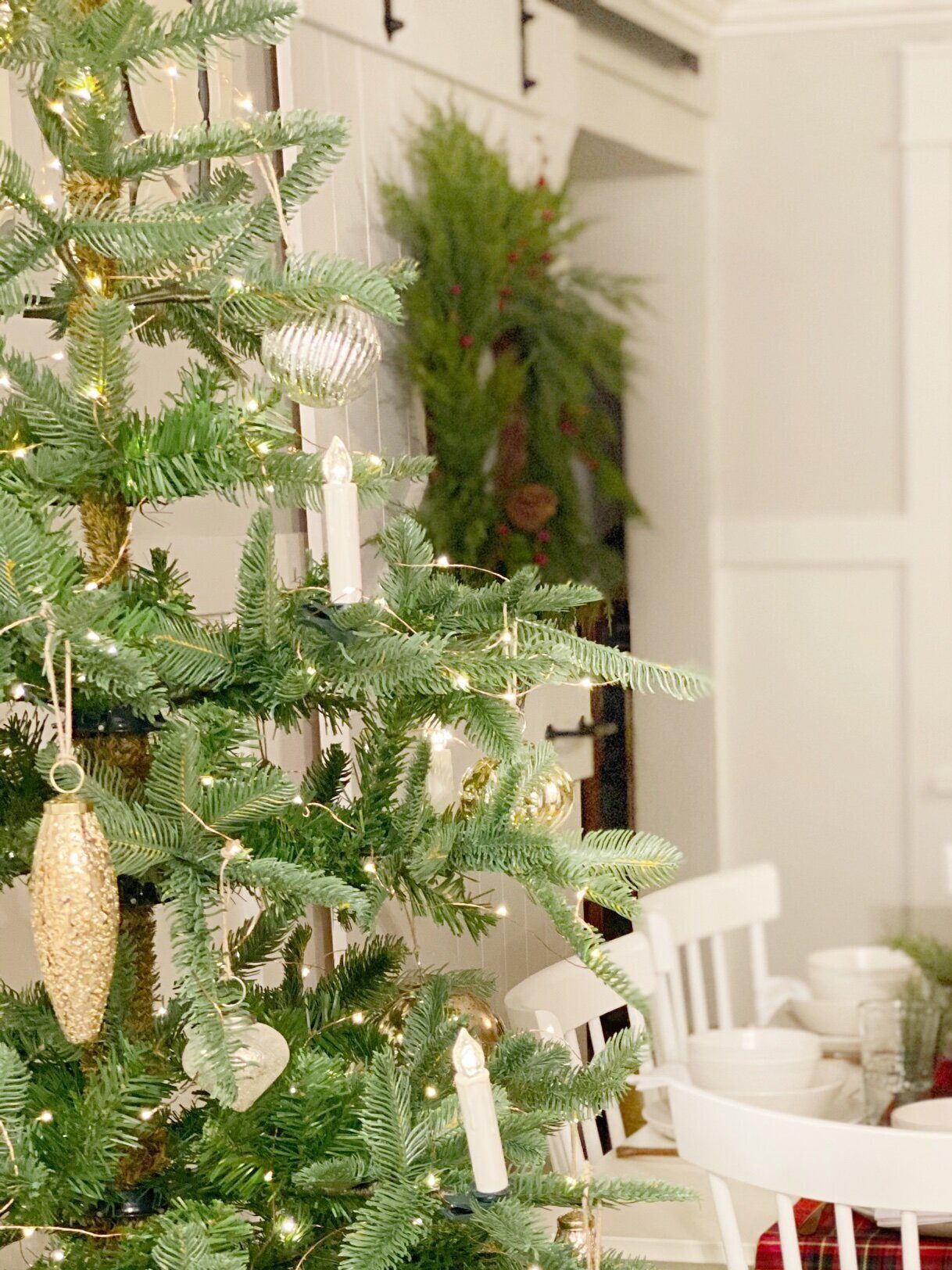 I hope you enjoyed this tour, I will be sharing so much more, I almost feel like I need to start decorating early October to complete it all! When do you decorate? If not yet, or you need some more inspiration all you have to do is click on each person below and you will be inspired!
And be sure to check out all the other Christmas Home Tours below!