Christmas Baking + 17 Best Baking Supplies
It's that time of year, where we get to enjoy all our favorite traditions. The one that is so special to us, is when we all get into our matching jammies, turn the Christmas music up and whip up some cookies and decorate gingerbread houses! I think the kids may say they love the competition of who decorates their gingerbread house the best! We love going to JOANN for our Christmas Baking items, I even rounded up the 17 best baking supplies for you to in this post and don't worry so much amazing decor too!
Now before the chaos and mess starts, here is the fun set up I have for the kiddos! Zoe and I had so much fun shopping at JOANN the amount of Wilton cookie/cake decorating items they have is amazing! I will show more of what we found in a bit, but they have it all!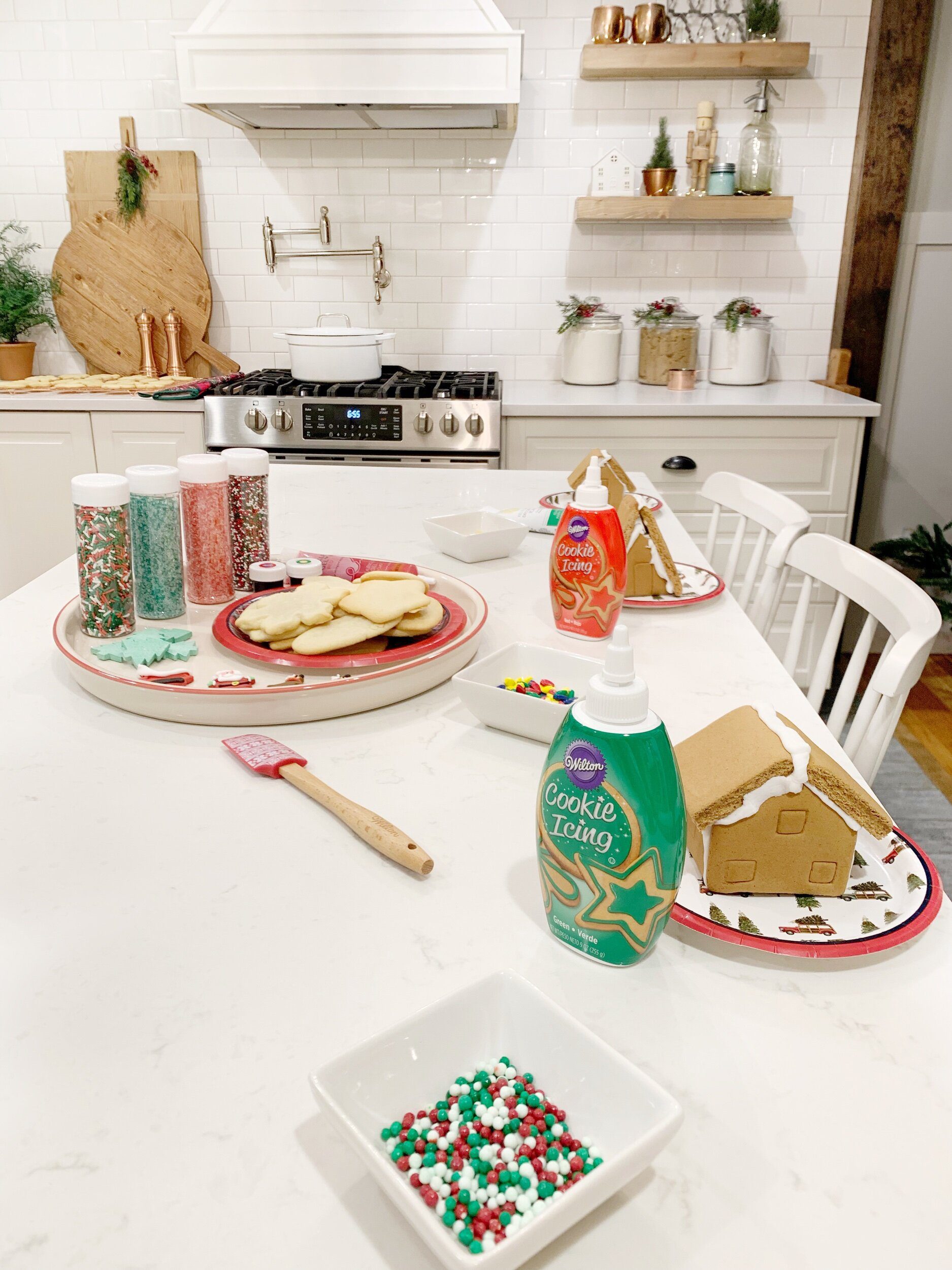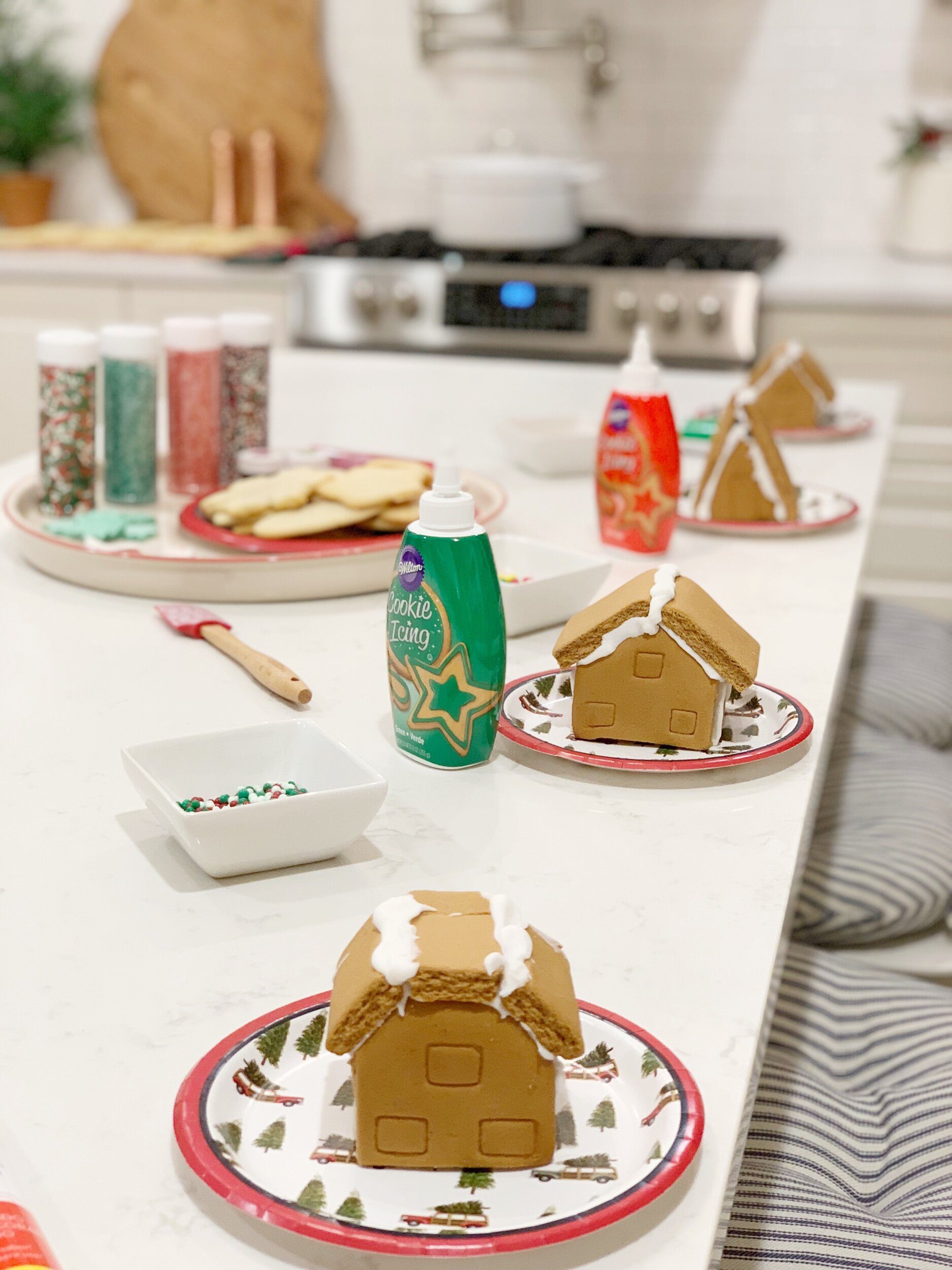 One day I need to make from scratch gingerbread houses, but for now we love the Wilton houses. They sell the full size ones, we always choose the village since their are 4 of them!
* tip – we like to cut the gingerbread houses on a cutting board, with a knife so it doesn't break.
Here is another view in the kitchen, and a sneak of my Christmas countdown advent.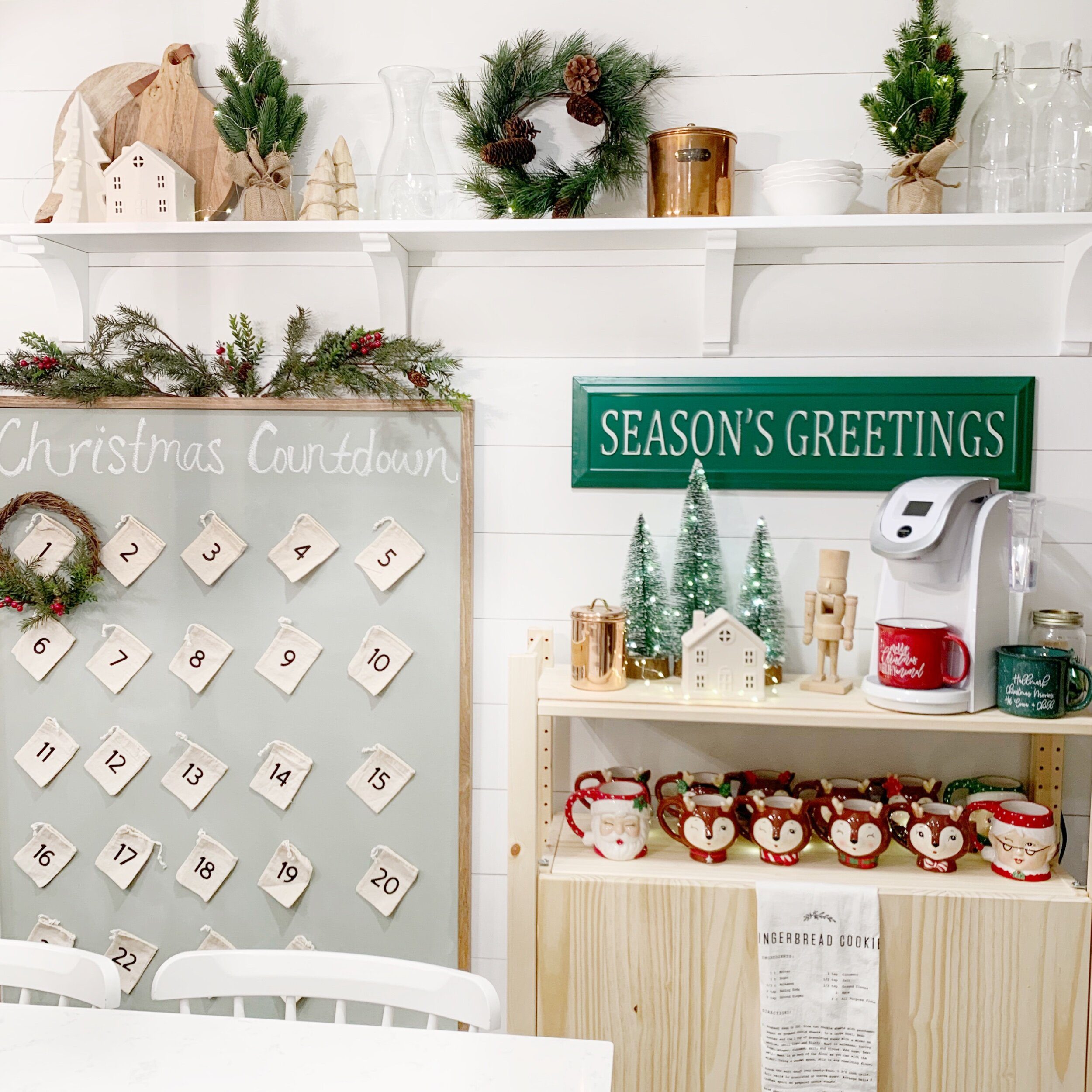 This seasons greeting sign was just what this space needed from JOANN, I went in for the hot cocoa sign but fell in love with this! Isn't the glow of the bristle trees so lovely?
Last year I made a hanging advent calendar, and this year I wanted to do something new! ( You can see my old post on how I made these with my Cricut) I hung these bags on my chalkboard with double sided tape, and made a little hanging wreath to help mark each day.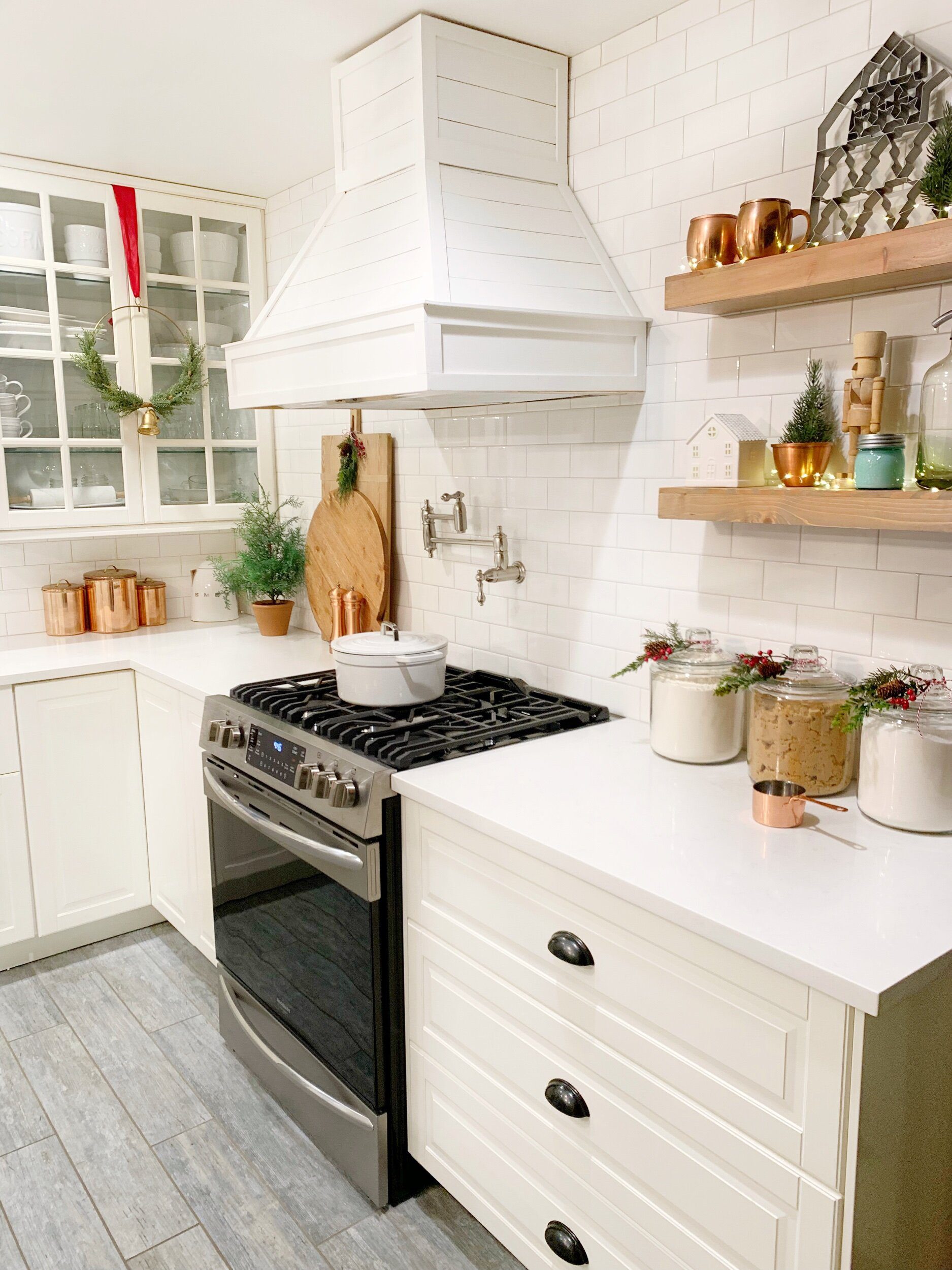 If you don't want a lot of decor in your kitchen, adding a little bit of greenery is the perfect touch! I used these stems, and trimmed them with plenty to go around.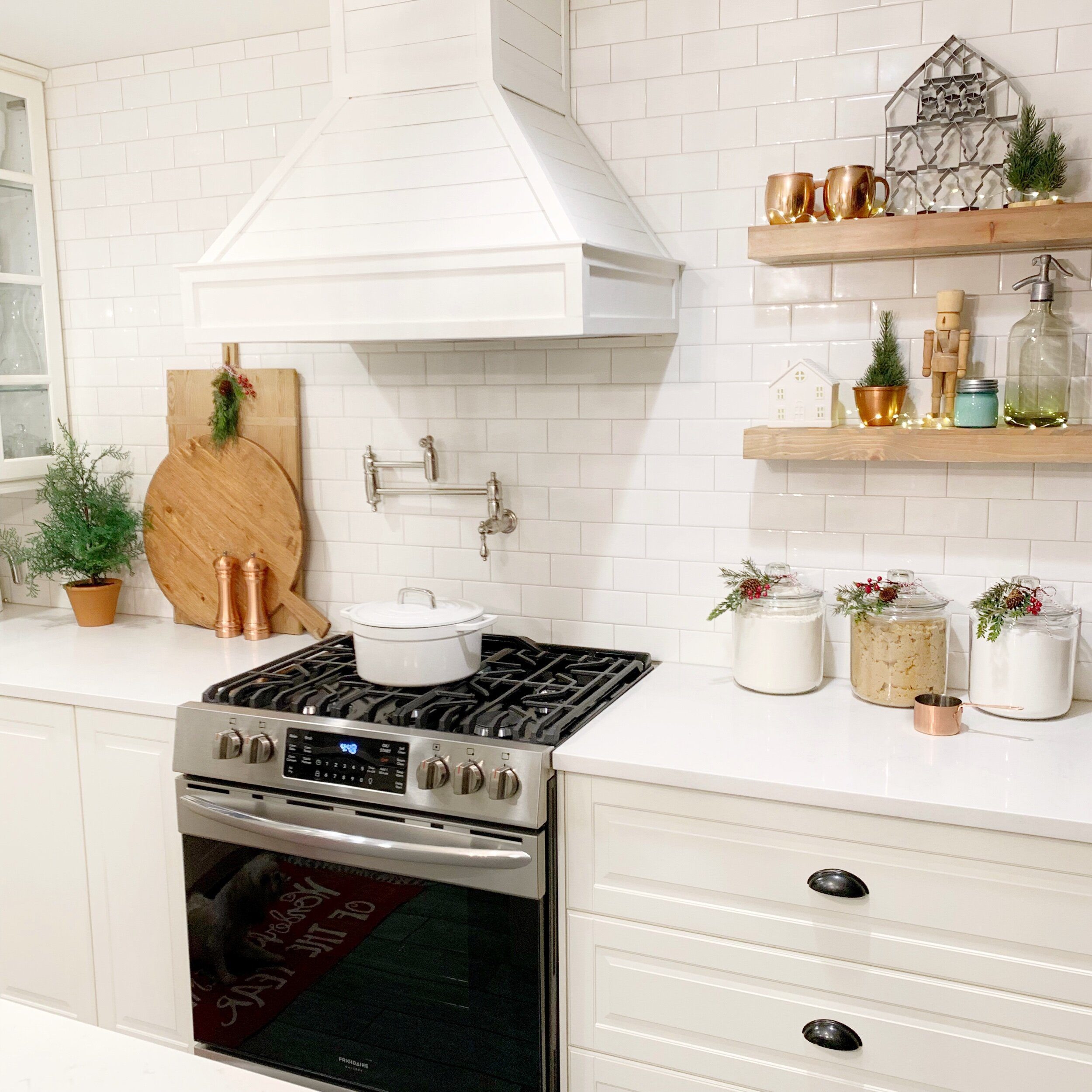 I just love the little touches of Christmas, now its time to make our cookies! We normally like to make our cookies from scratch, this time we did pre-made. If you want to know our favorite cookie recipe check out Jenny Cookies!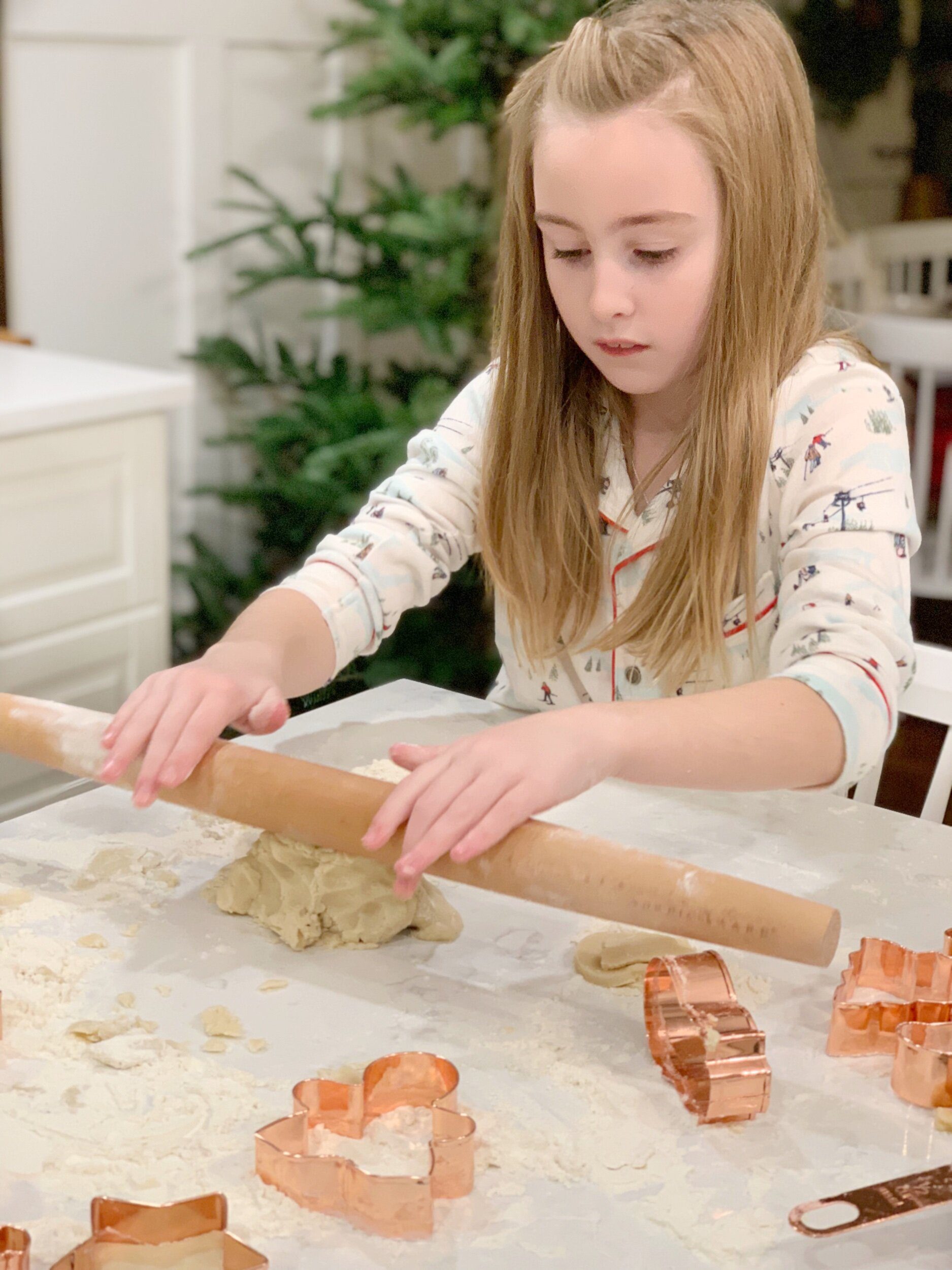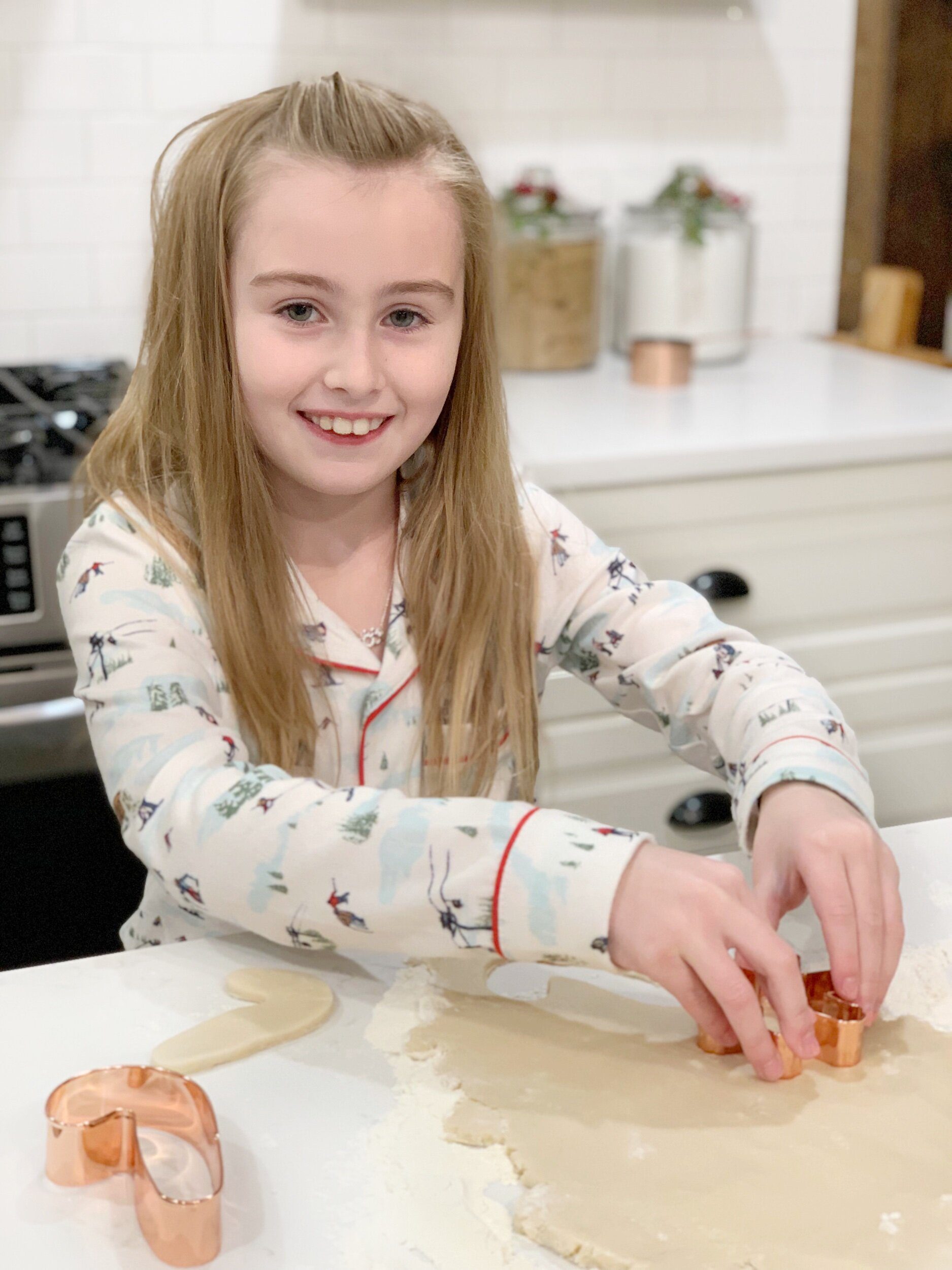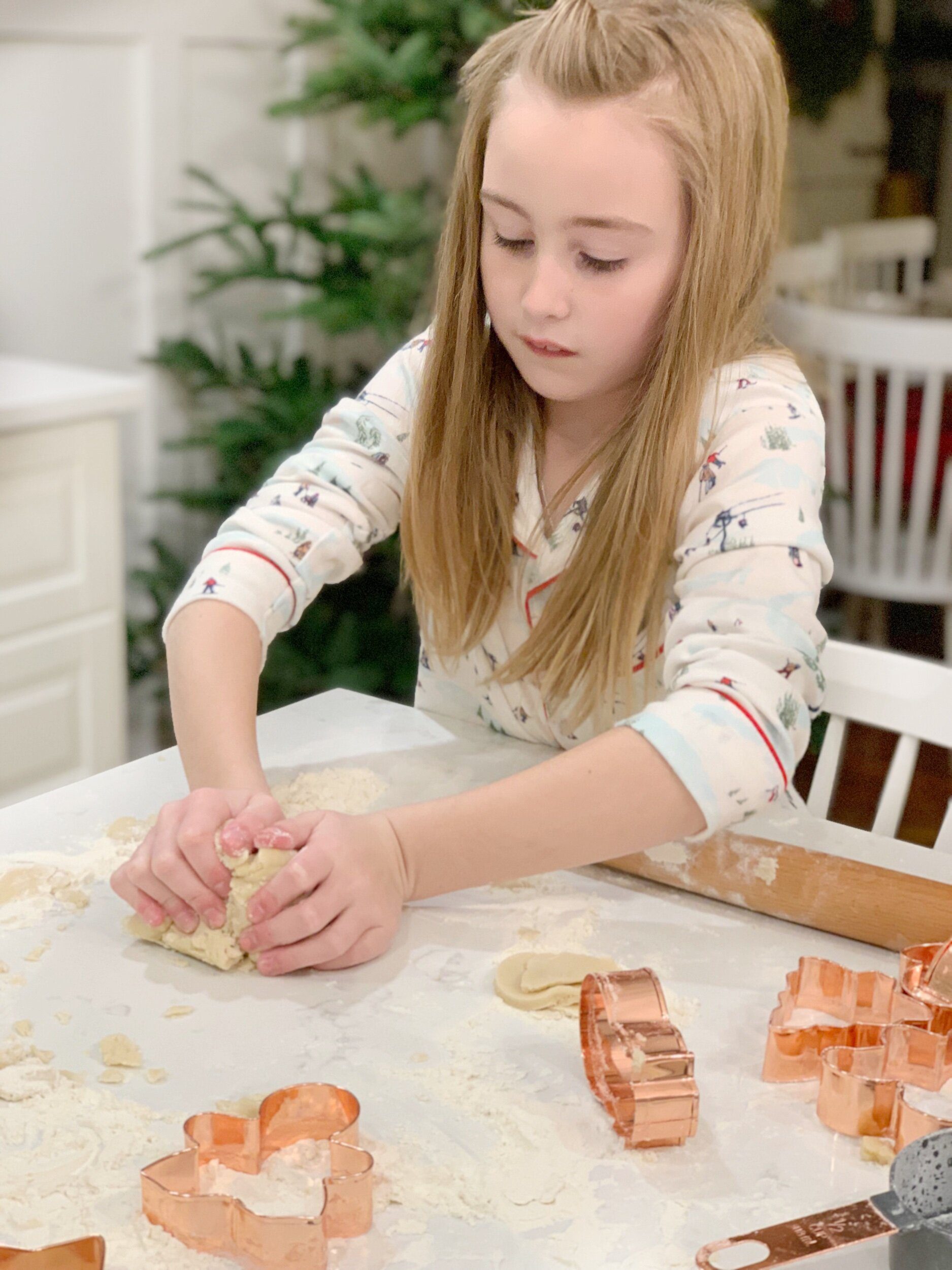 Zoe loved using these copper wilton cookie cutters we found at JOANN, the set even came with a case for easy storage!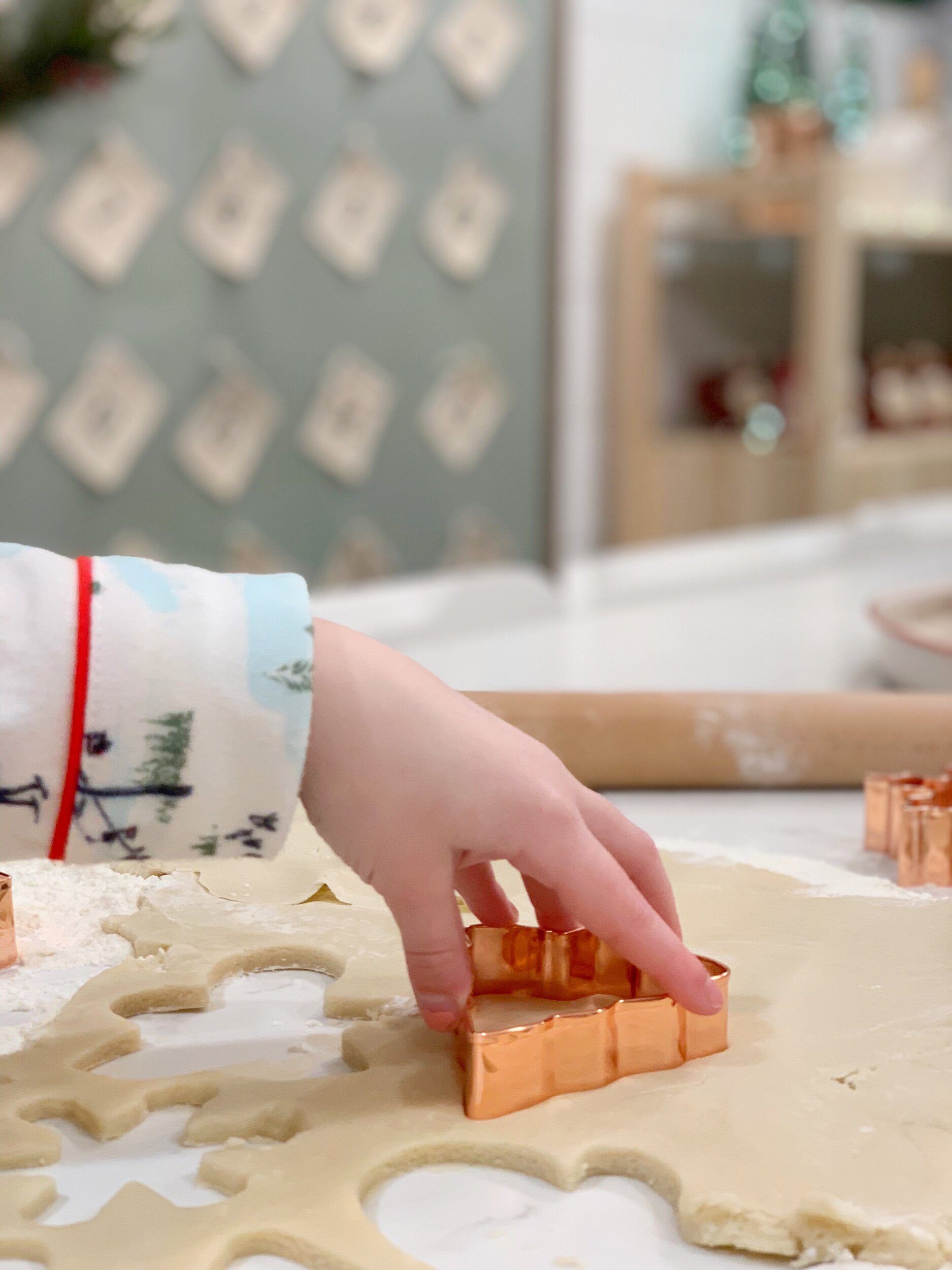 Every year we take this same photo, and its one I just cherish seeing how much just her little hands grow.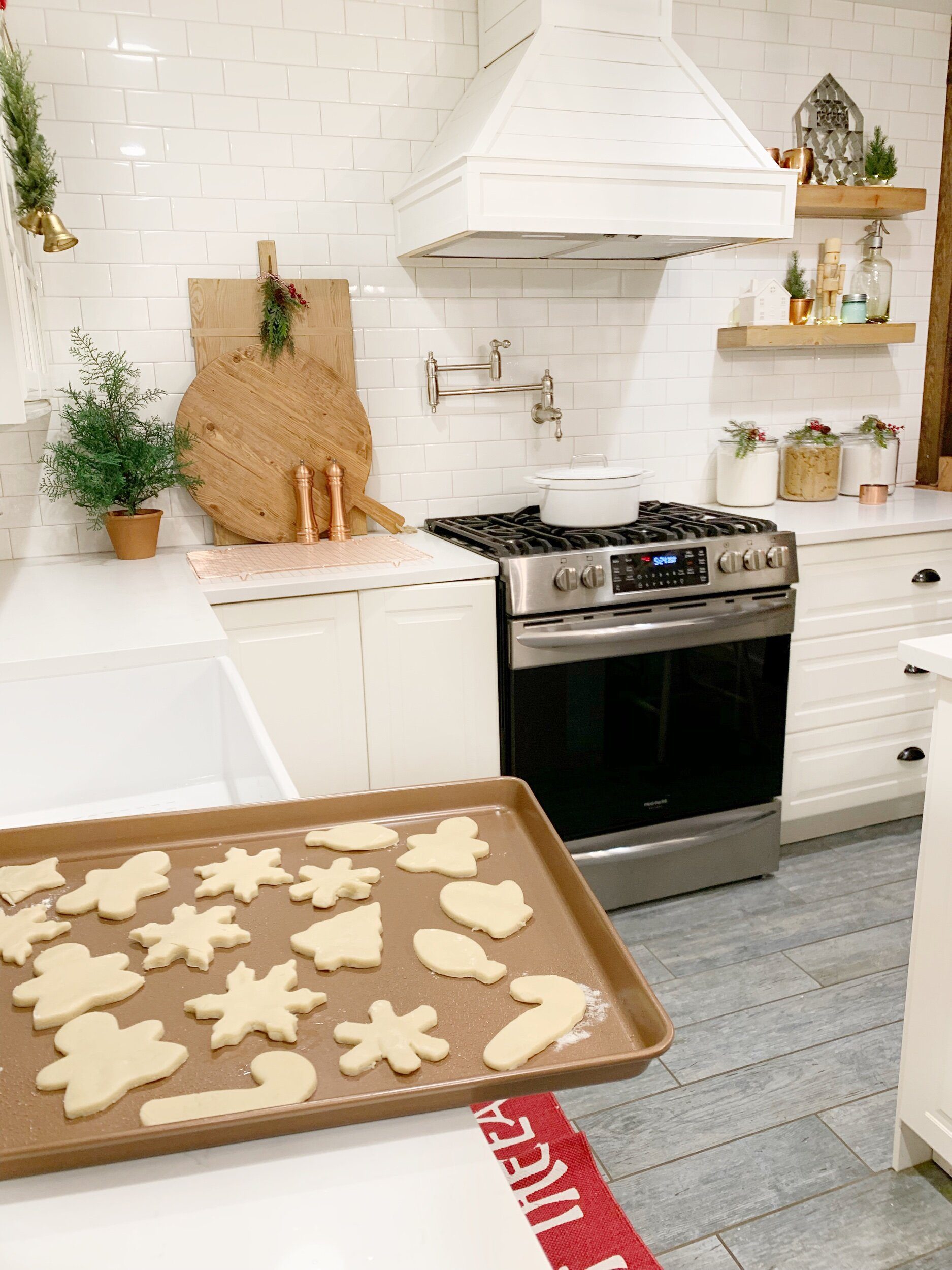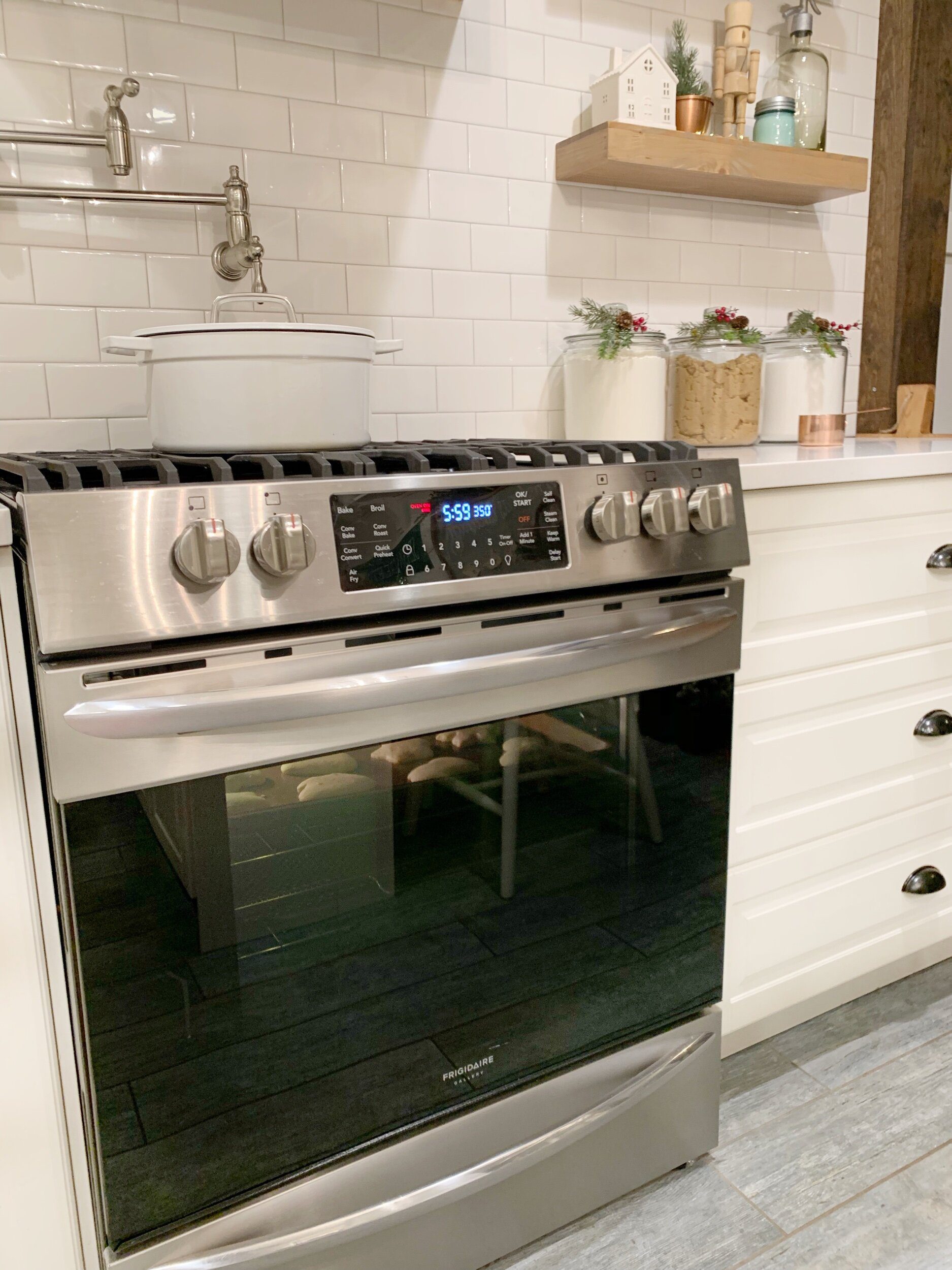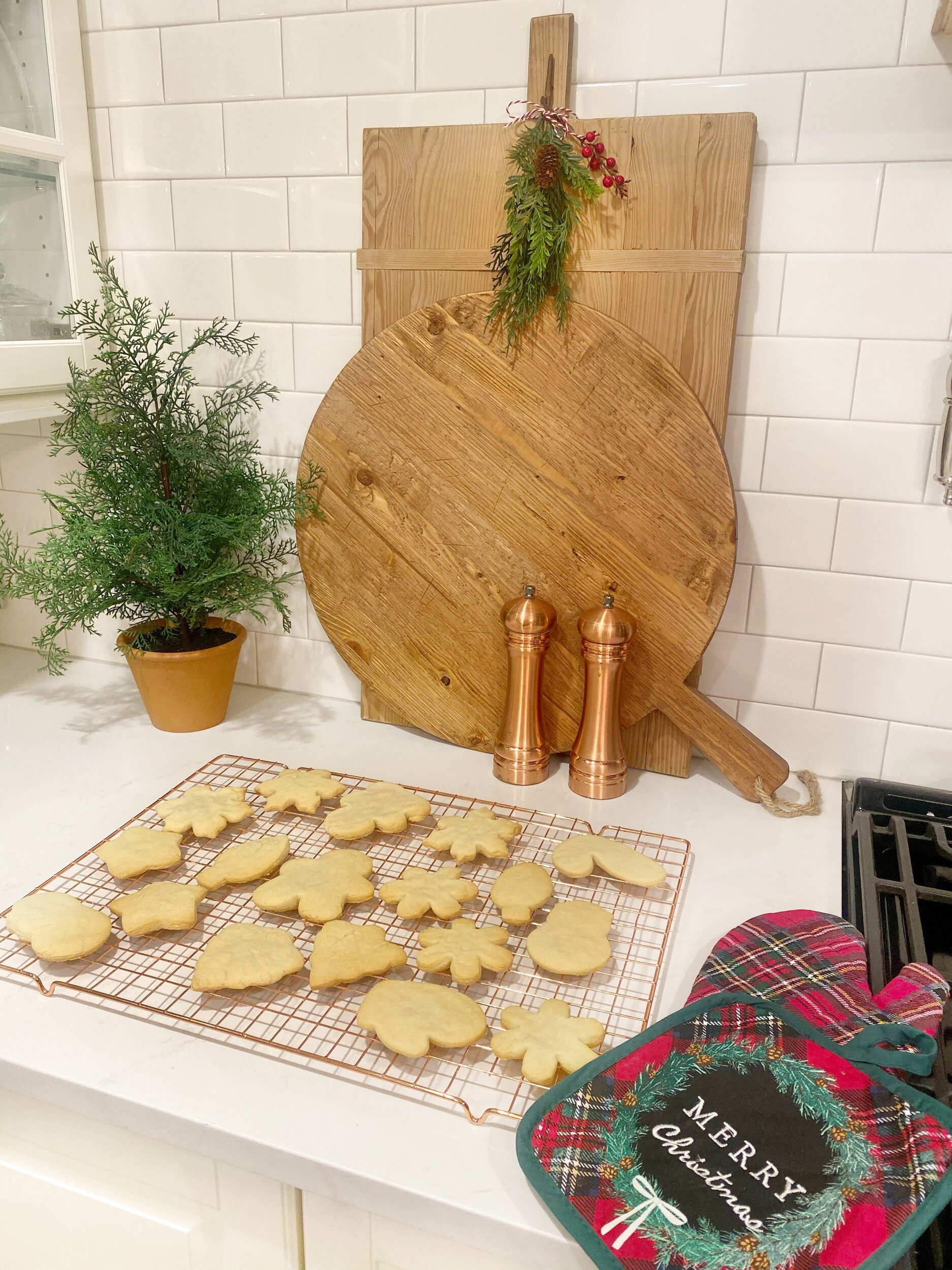 I really loved using this Wilton copper cookie sheet and the cooling grid, the sheet is just the perfect size and holds so much I need to add more to my list! Even the Merry Christmas oven mitts are from JOANN.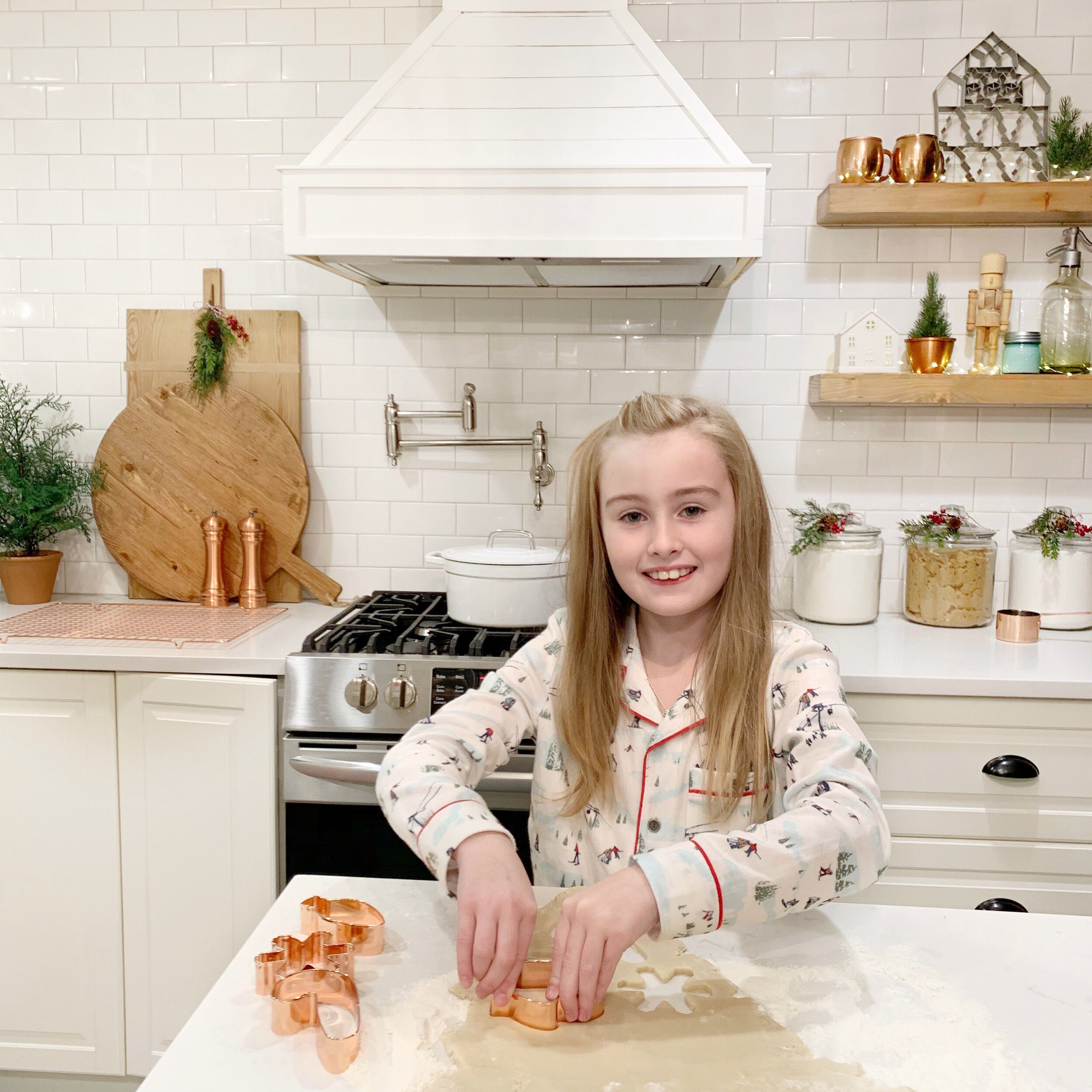 Zoe helped prep all the cookies, and the boys were so excited to decorate them!
First its time to decorate the gingerbread village, the kids were so excited they even want you to vote what your favorite is at the end!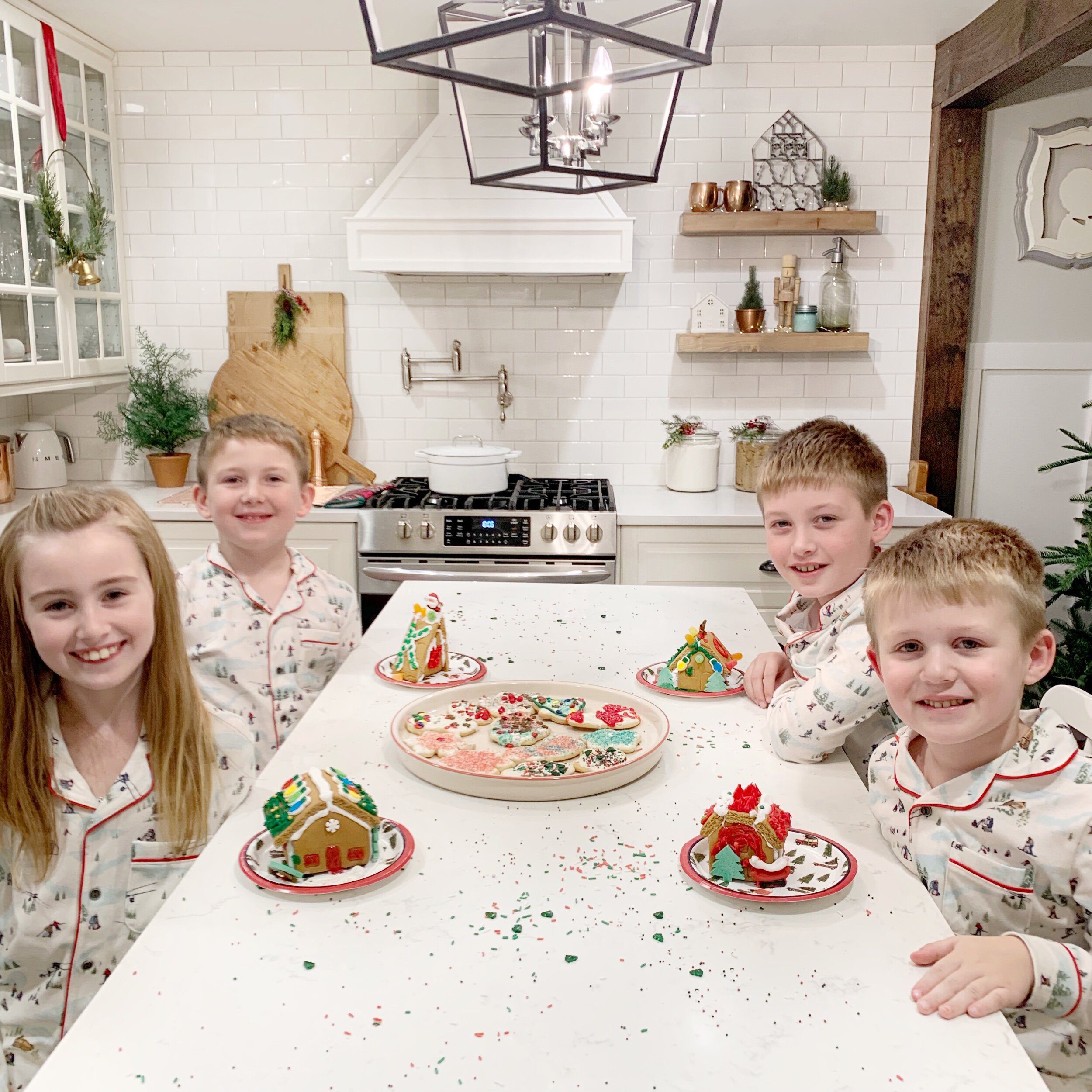 I love seeing how creative each kiddo is, and as each year passes what they create is even more amazing!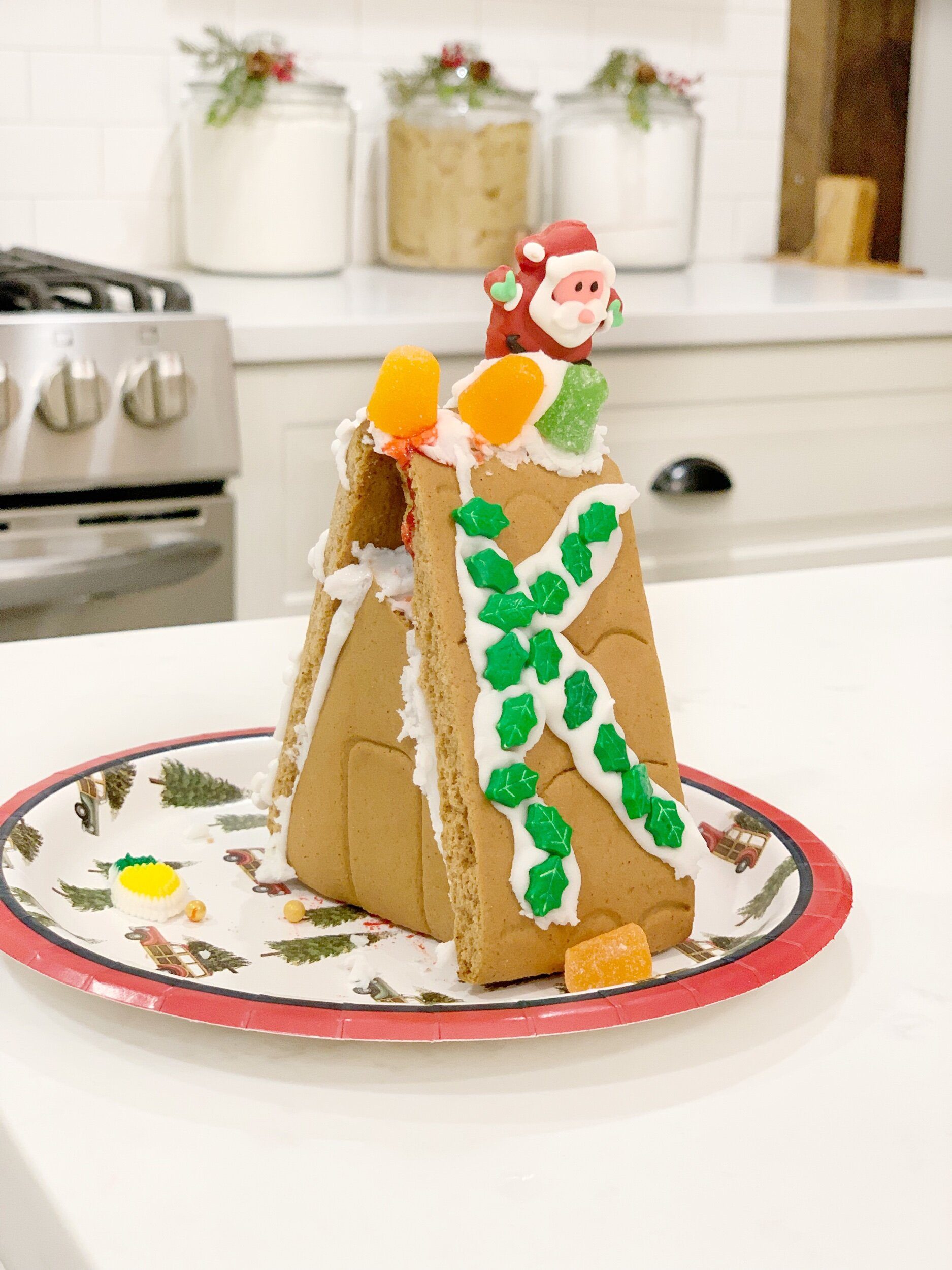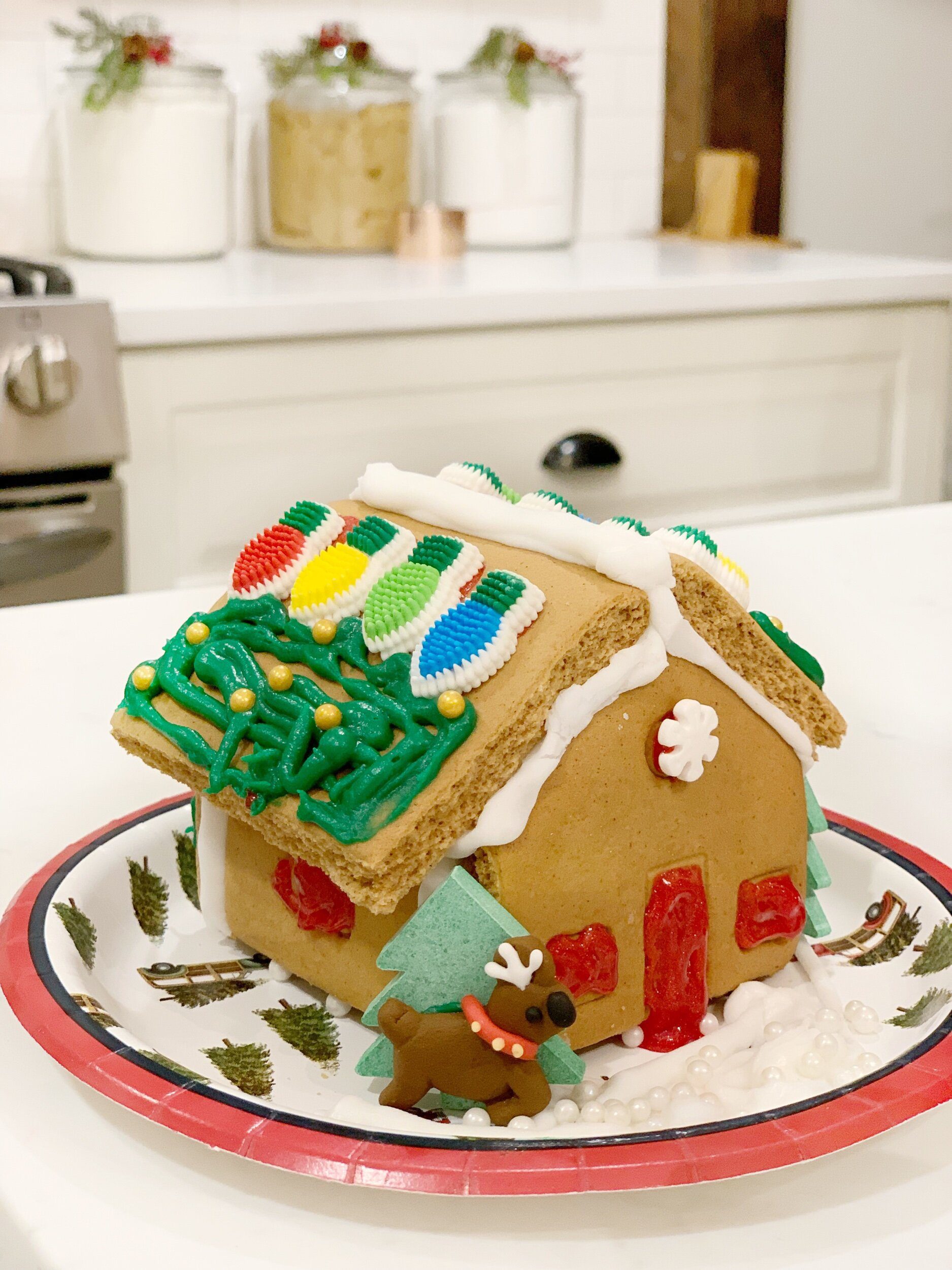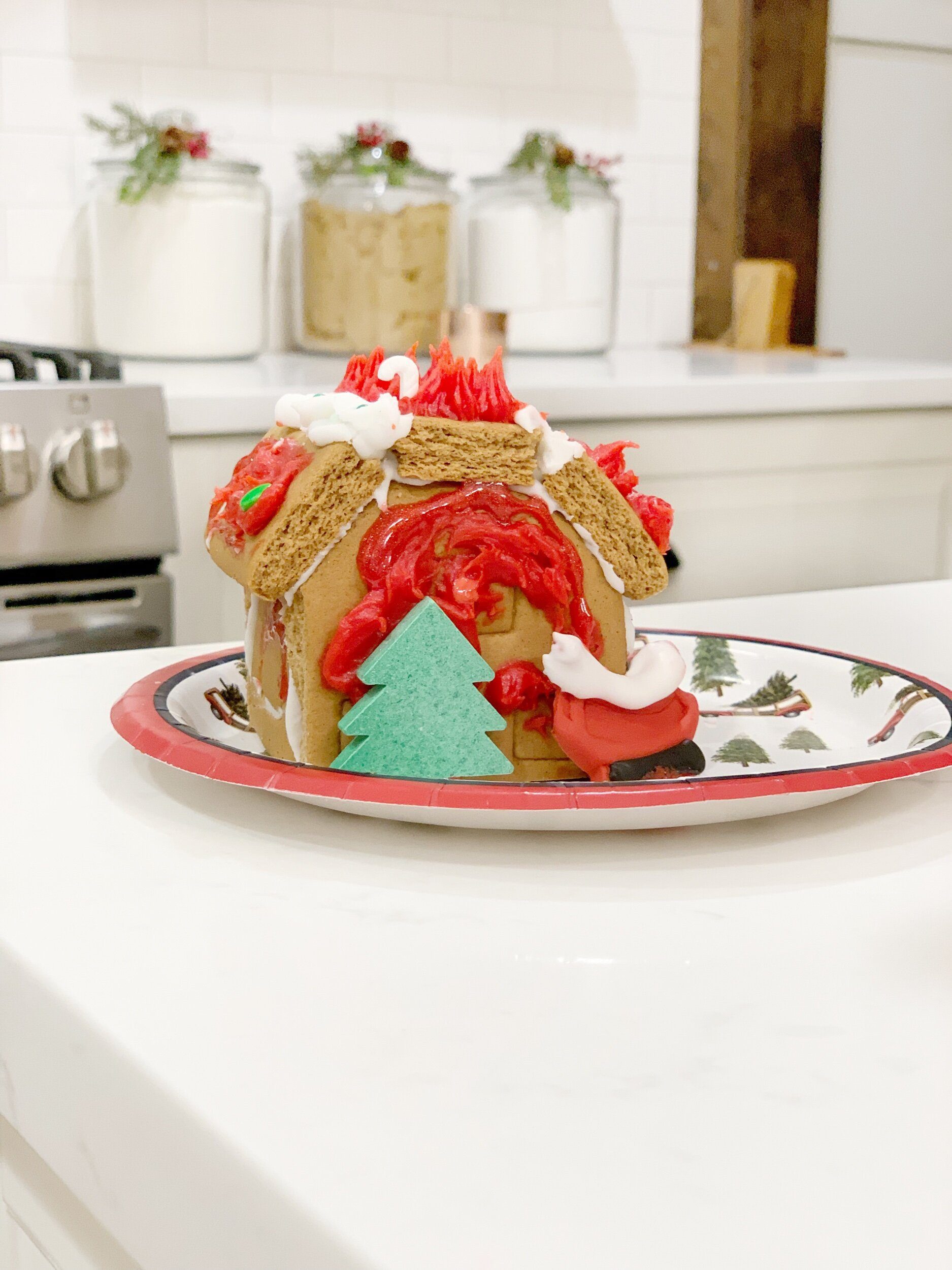 Now to Vote, let us know your favorite! It is so hard for me to decide, they each worked so hard! Don't you love how miniature these houses are!
Its cookie decorating time, not sure if more ended up in their bellies, on the floor or on the cookies?
I love seeing how hard they concentrate, even if they make a mess.
I think I will always cherish these moments, I am so glad I have these photos to look back on. There will be lots more cookie decorating this season, but we are already off to the right start! I do need to add a lot more frosting, sprinkles and the kids requested more of the reindeer!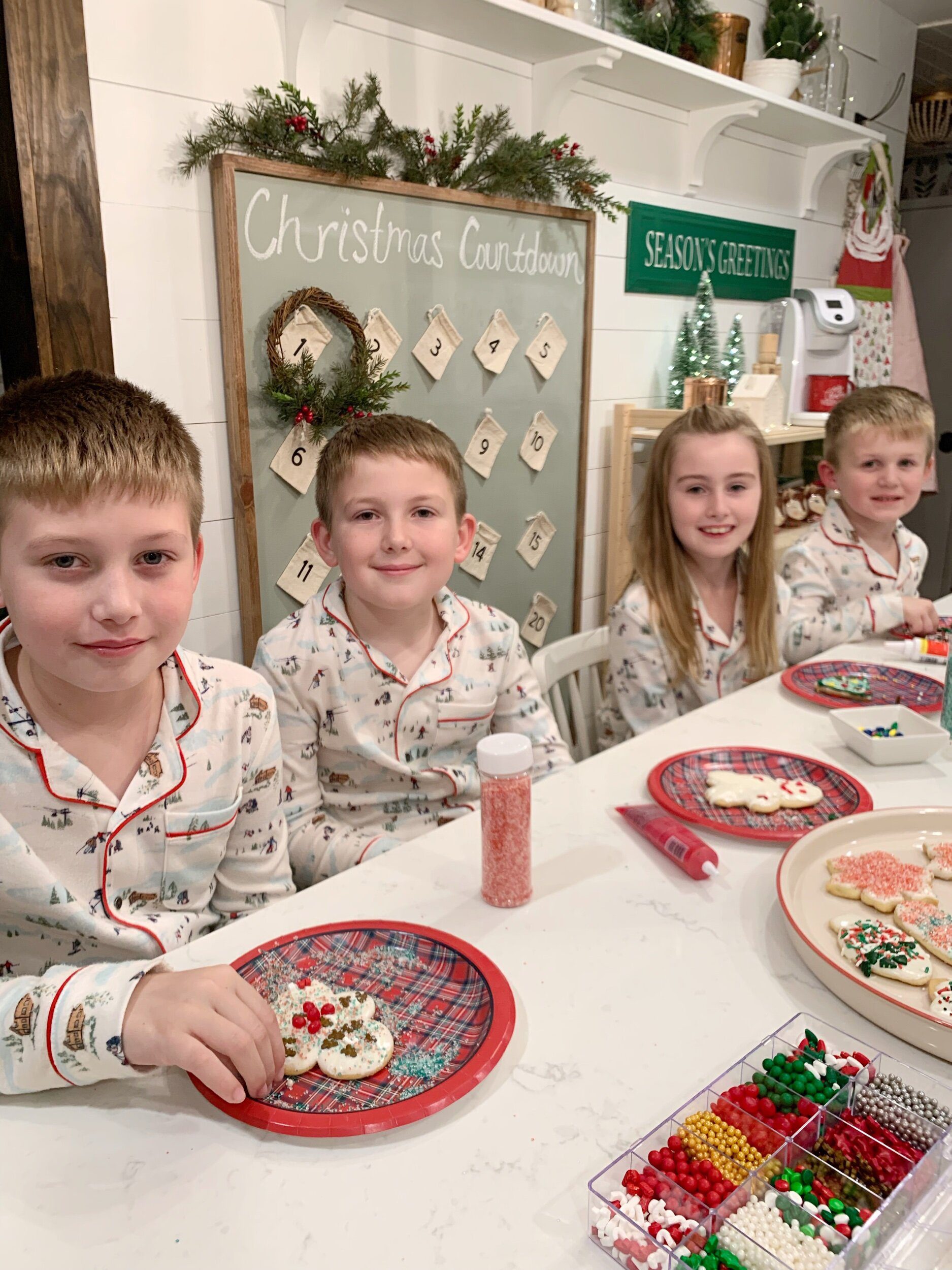 Now to show off all of their favorite creations, and aren't these plaid plates from JOANN so adorable!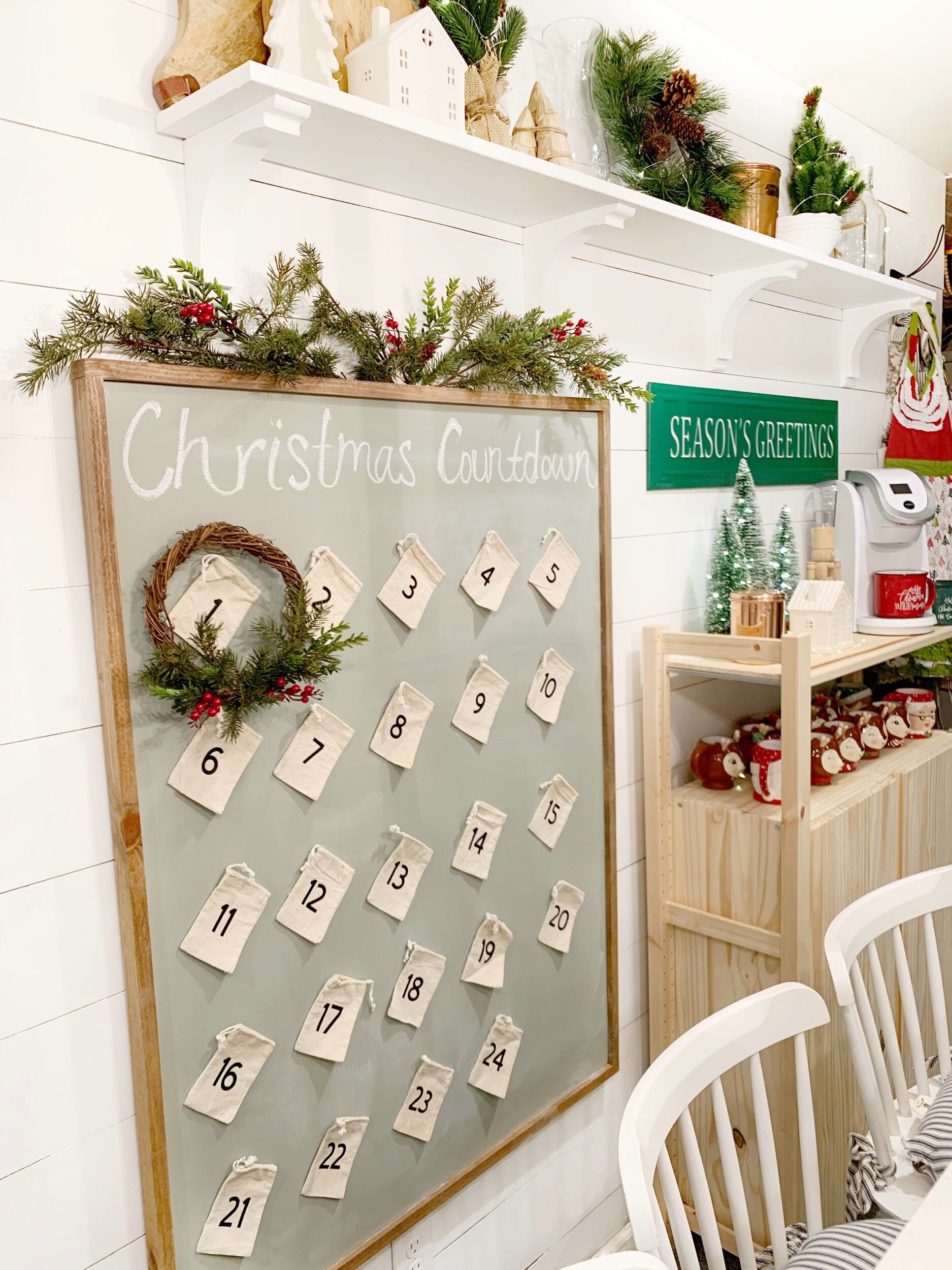 Now its time to share all my baking supplies, but first up another closeup of my advent calendar!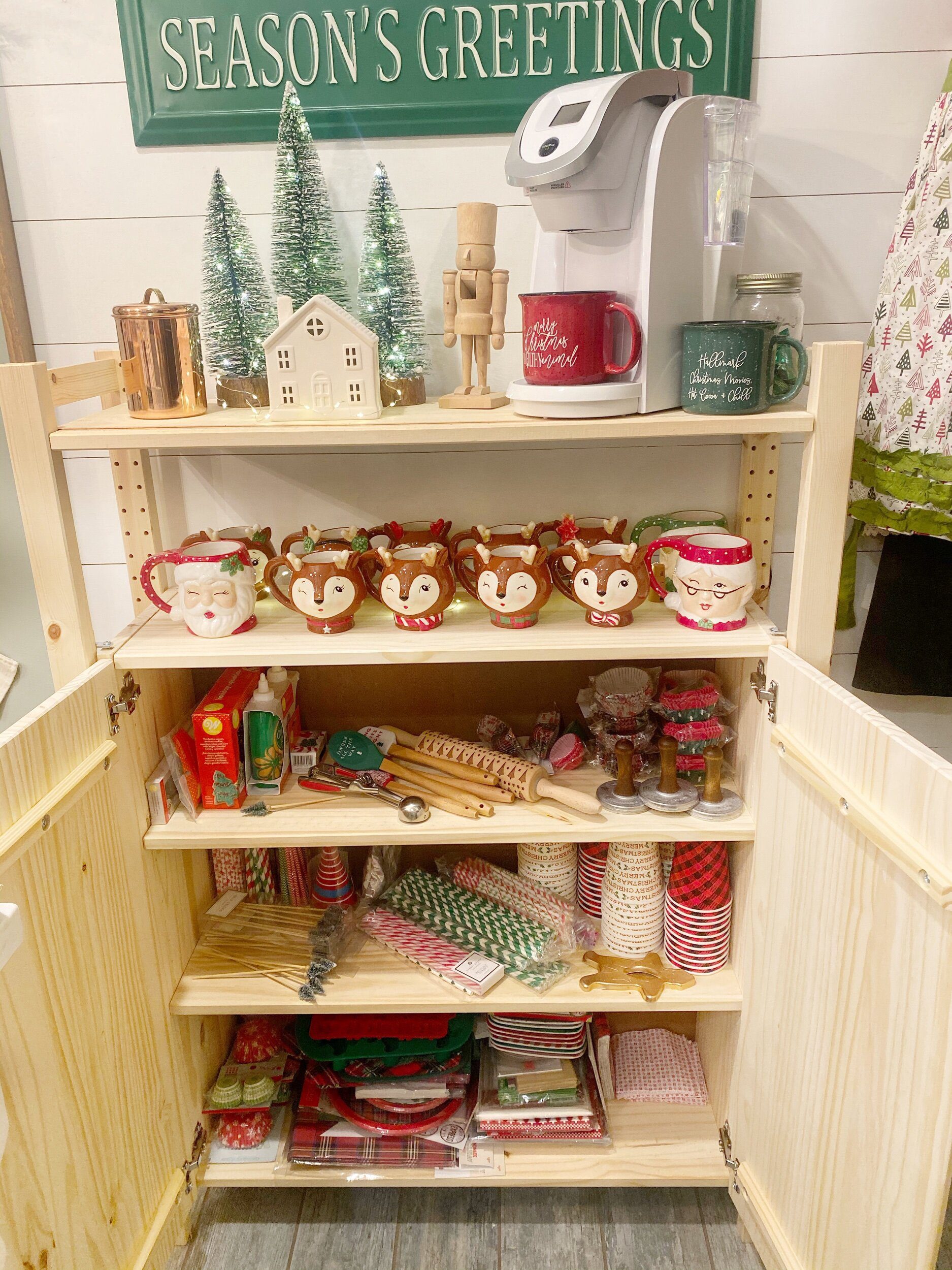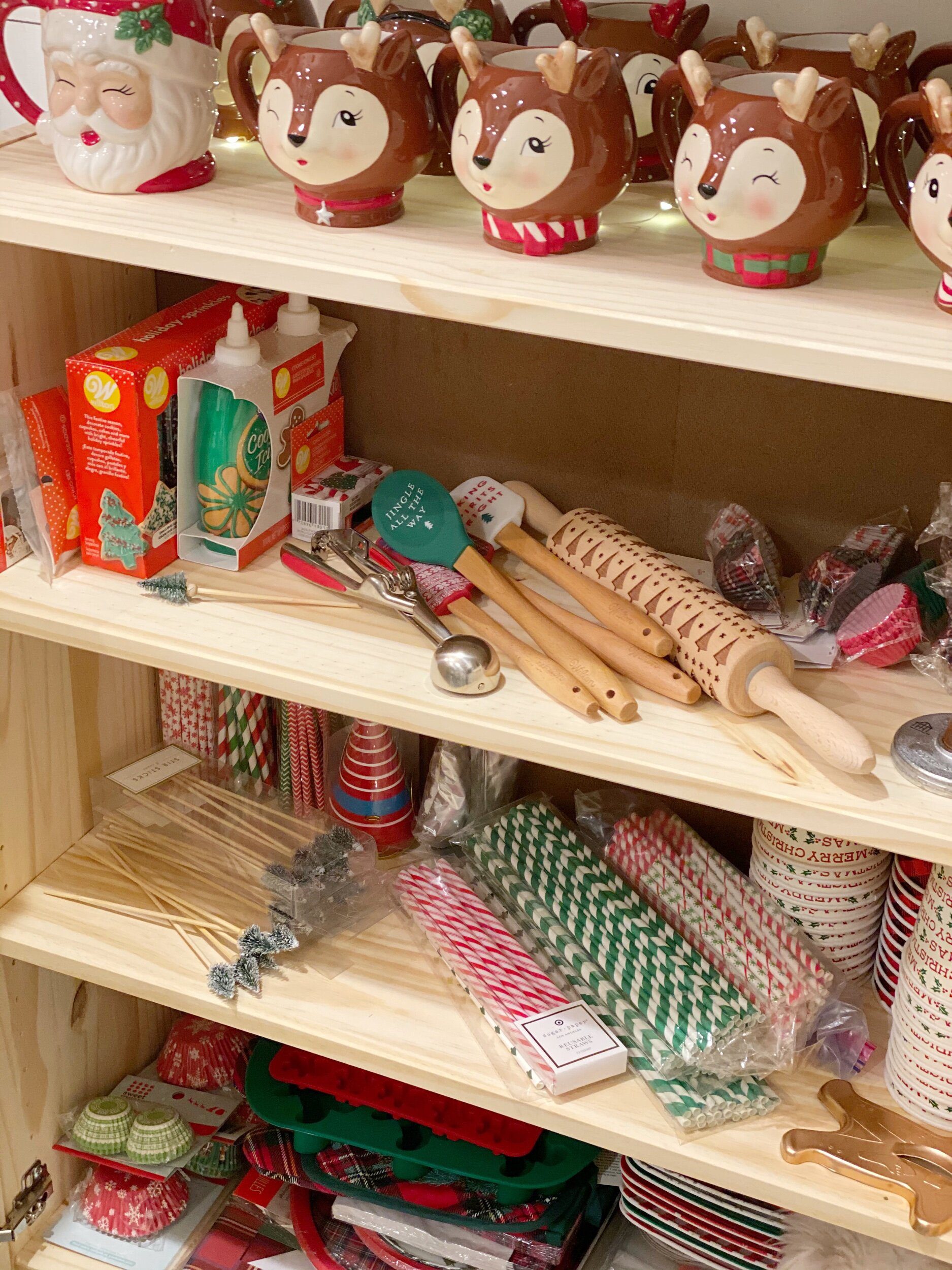 Are you ready for my list of the 17 Best Baking Supplies from JOANN?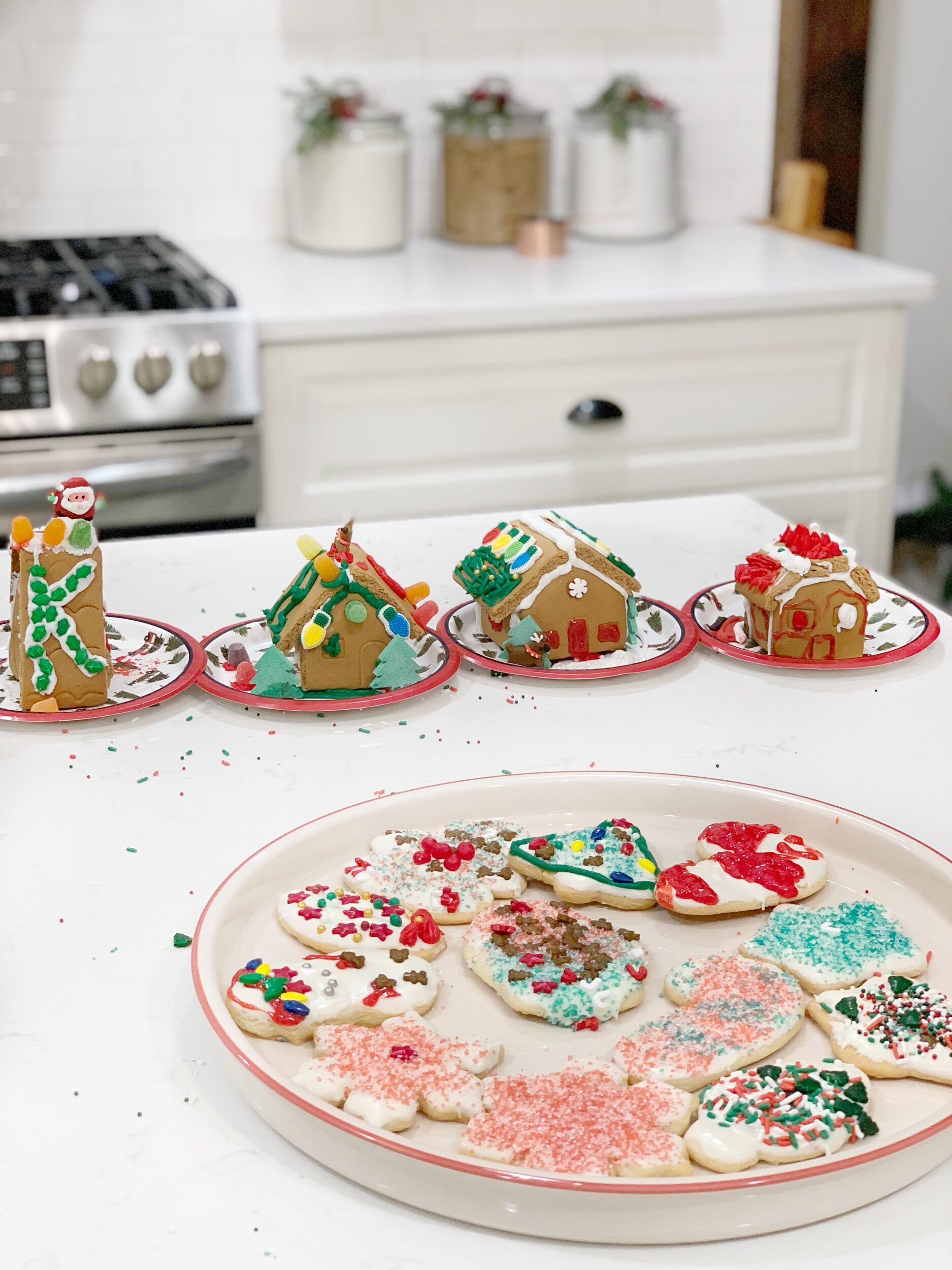 Here are the final creations! We had so much fun creating all this goodness. I hope you got some inspiration from this, and know you can find the best baking supplies and some amazing decor from JOANN.
Sources :

I have placed all the links below, you can click on each item.
Green Thistle Trees
Wooden Trees
Fairy lights

Copper Baking Sheet with grid
Copper Cookie Cutters
Tree Cookie Cutter
Cookie Cutter Mitten
Cookie Cutter Candy Cane
Wilton Silicone Mold
Cookie Scoop
Parchment Paper
Wilton Counter Covers
Green and Red Cookie Icing
Green and Red Icing Color
Mini Baking cups
Baking cups
Mini Cookie Plate
Sprinkles
Spatula Big
Spatula Set
Gingerbread House Kit
Gingerbread Village
Seasons Greeting sign
Greenery

A special thanks to JOANN for sponsoring this post, I love being able to be able to shop and be creative with my favorite craft store!
Pin this image for later, and come pin along with me!