Bacon Covered Water Chestnuts
Holidays, or really any day! These bacon covered water chestnuts are so amazing! Best Appetizer and super easy + cheap too!
I wish I could claim this recipe, many years ago my friend Sam shared these with me and they are a staple! We normally have bacon on hand and cans of water chestnuts last so long it's easy to have in the pantry.
INGREDIENTS :
Water Chestnuts
Bacon
Ketchup
Brown Sugar
Worcestershire Sauce
Toothpicks
* Foil for pan
Let's get ready to make these bacon covered water chestnuts!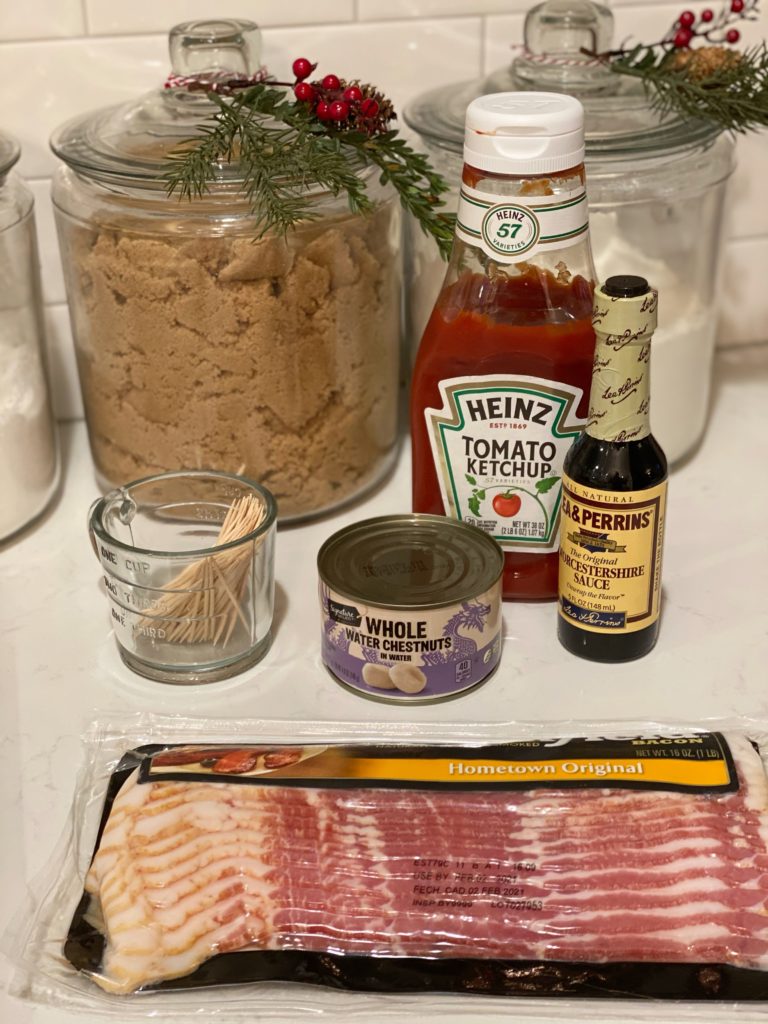 Here is what you will start with. First you can preheat your oven to 350 degrees. Then get your cutting board, knife, and can opener out.

Open your can of water chestnuts and drain and rinse them well.
Open your bacon, and it's time to put these bacon covered water chestnuts together.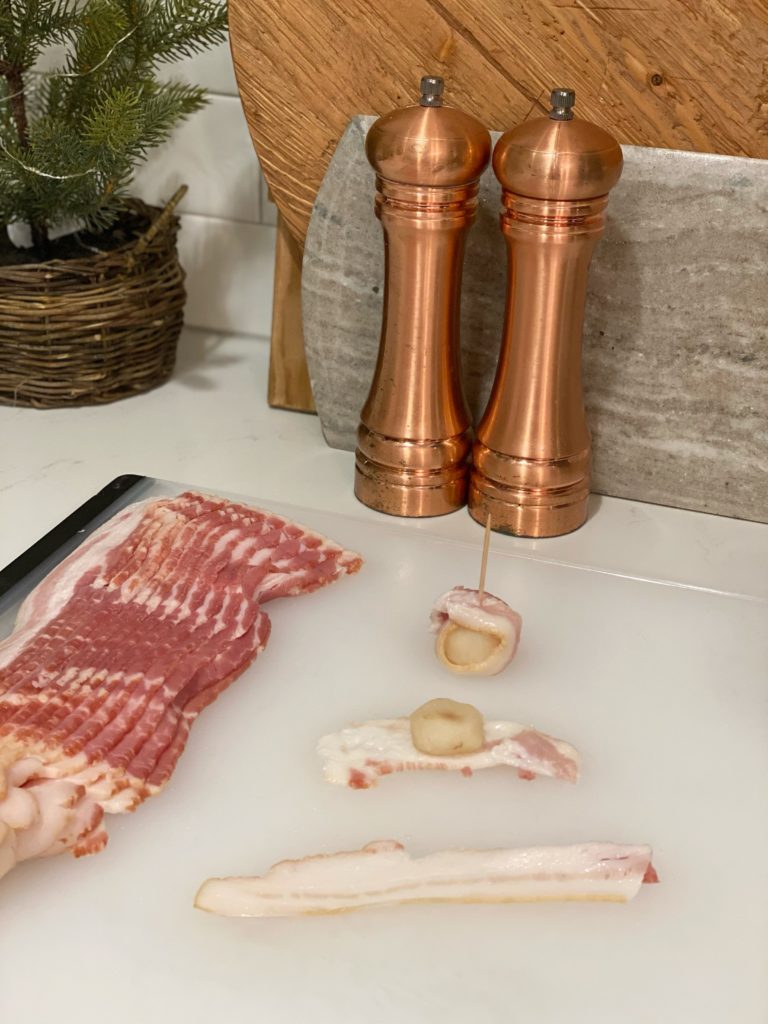 Cut the bacon in three sections.
Then you will place your water chestnut on the bacon.
Wrap your water chestnut and then use a toothpick to hold it together.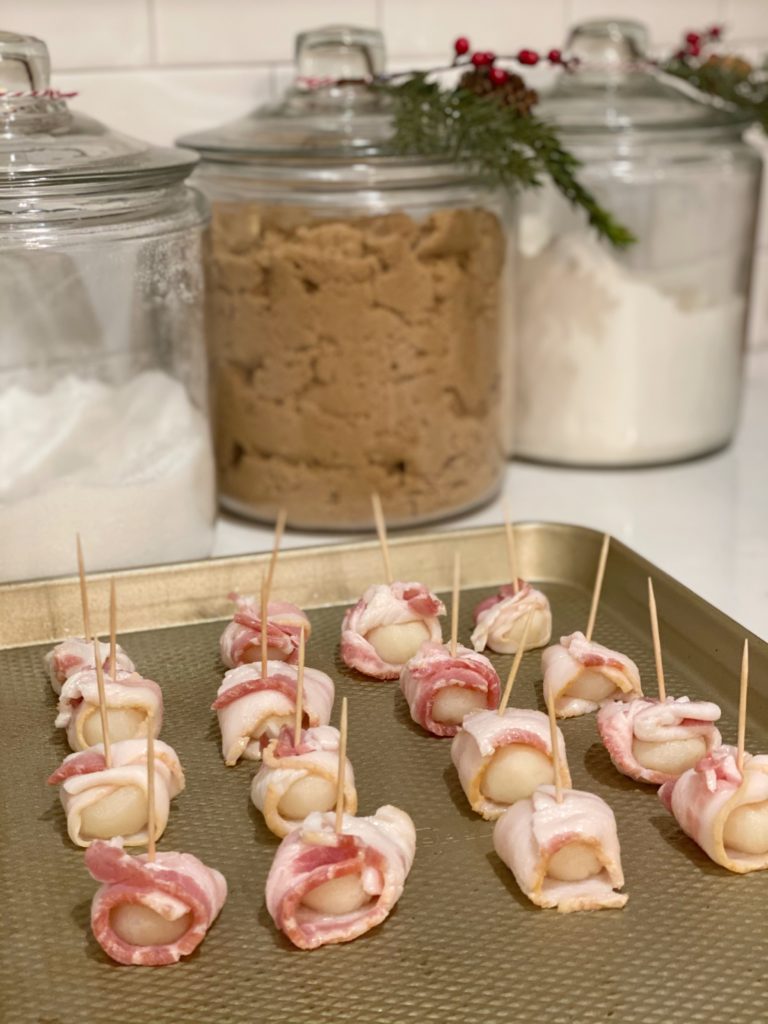 Place your bacon covered walnut chestnuts on a greased pan, for easiest clean up line with foil!

Time to bake for 25 min.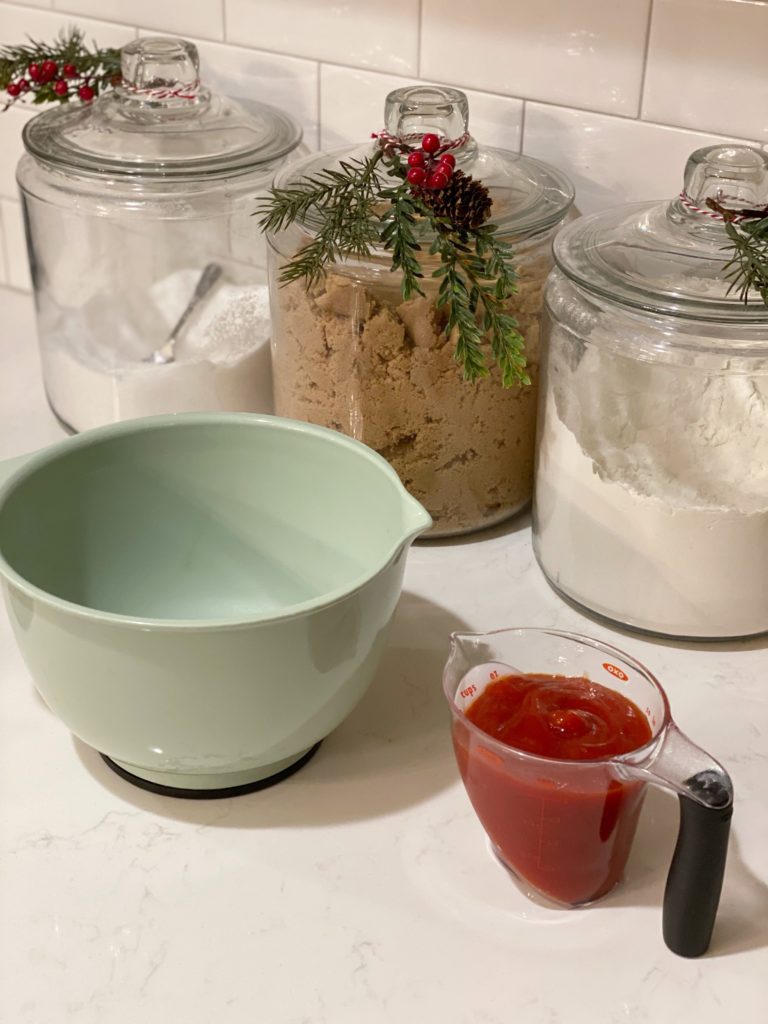 While your water chestnuts are baking, mix your ketchup, brown sugar, and worcestershire sauce.

** Place it directly in the pan for less clean up, images to show it better.

TIP : YOU CAN ALWAYS SKIP THIS STEP AND USE BBQ SAUCE. Thanks Molly.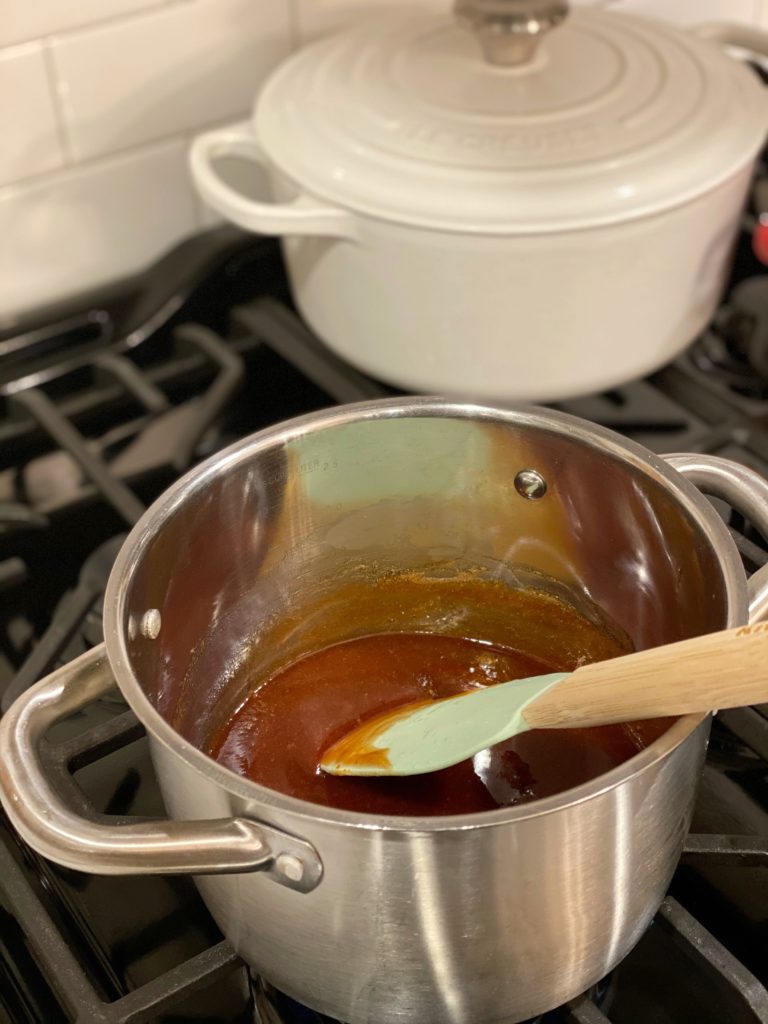 Turn the pot on medium heat, and cook for around 5 minutes or till the brown sugar is not visible.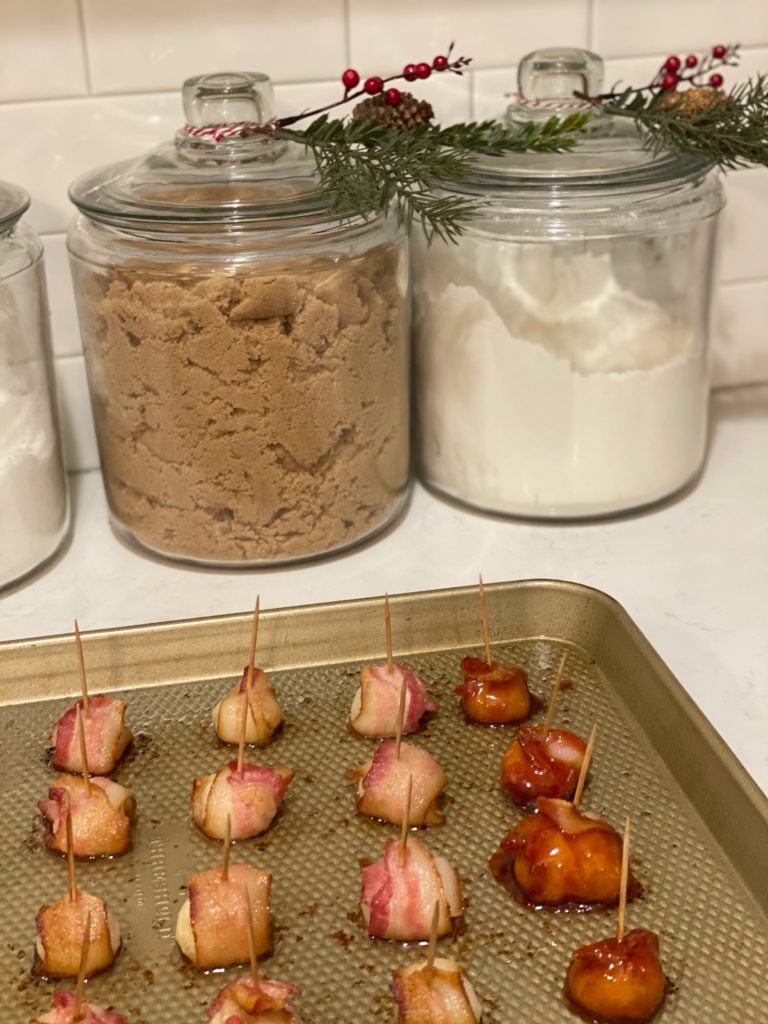 Once your bacon covered water chestnuts are complete, you can either pour the sauce on or dip them. I prefer to dip them.
Now you put back in the oven and cook another 25 minutes and they will be done!
I just love this recipe so much and I hope you enjoyed it too!
Yield: approx 30
Bacon Covered Water Chestnuts
This is the best appetizer that will wow any crowd! Perfect for holidays or everyday!
Ingredients
2 cans Water Chestnuts
1 package Bacon
 1 cup Ketchup
1 cup Brown Sugar
1 tbsp Worcestershire Sauce
Instructions
Preheat the oven to 350 degrees
Line and Spray your pan
Drain and rinse the water chestnuts
Cut each slice of bacon in 3 pieces
Place your water chestnut on each piece of bacon.
Wrap the water chestnut
Put a toothpick in each one
Place pan in oven for 25 min.
Take your ketchup, brown sugar, and worcestershire sauce and put in a pot, put on medium heat and stir for 5 min or till brown sugar is dissolved.
Take your water chestnuts out of the oven, and dip in the sauce then place back on pan.
Bake for another 25 min then you are ready to enjoy.